Editor's Note: For the first time in Silodrome's 10 year history we're publishing the Top Cars list for a year in January of the following year. The reason for this is that last year we unfairly missed a car from the list because it went viral after we published the Top 10 in late December – so from now on we'll do the Top Cars and Top Motorcycles lists in January.
How The Top 20 Is Decided
As always, we compile our annual lists using web traffic logs to determine which vehicles were the most popular – so essentially it's the readers clicking through and reading the articles that results in the votes being cast.
It's the fairest and most democratic way of doing it that I can think of. As always, I'll be posting the images and the intro-text in reverse order below, and each one has a link to the full article if it catches your eye and you want to read more about it.
Now without further ado, let me just say thank you for reading this far down and not just skipping ahead to see who's number one.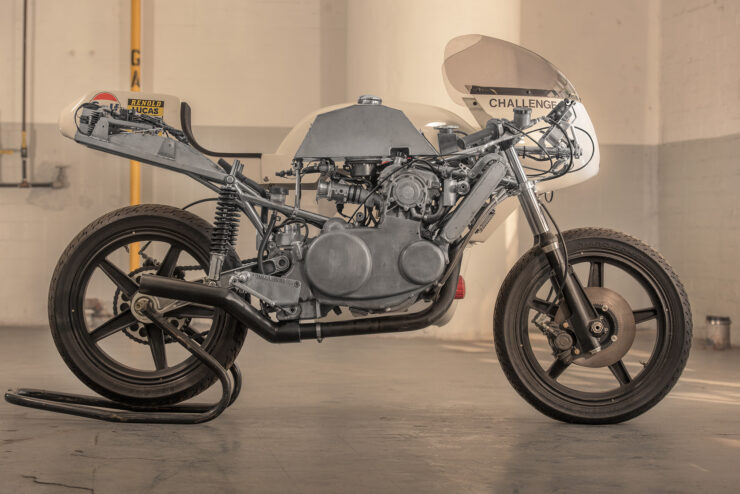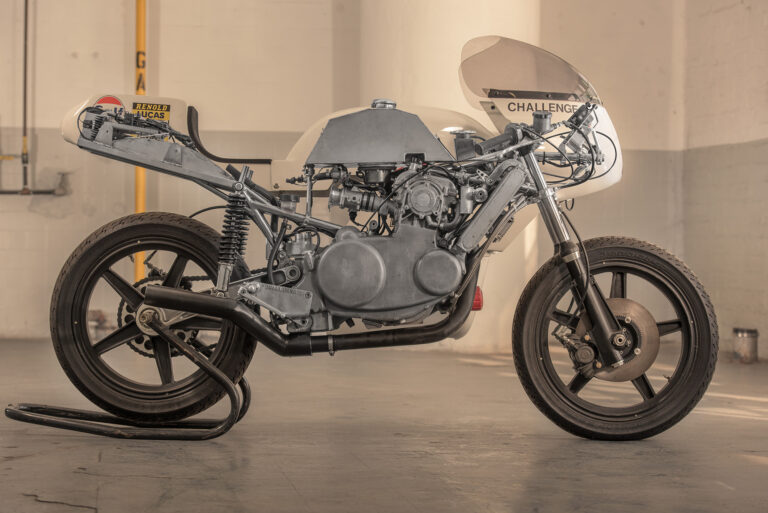 #20 The Norton Challenge P86
The Norton Challenge P86 was a machine developed by two of Britain's most famous piston-powered companies to save the British motorcycle industry, and to revive Norton to their former Isle of Man TT dominating form.
Sadly as with many British vehicle related projects of the 1970s it was destined for failure. However that failure was followed many years later by some stunning successes with a version of the Norton Challenge P86 that had seen further development – and proved the concept once and for all.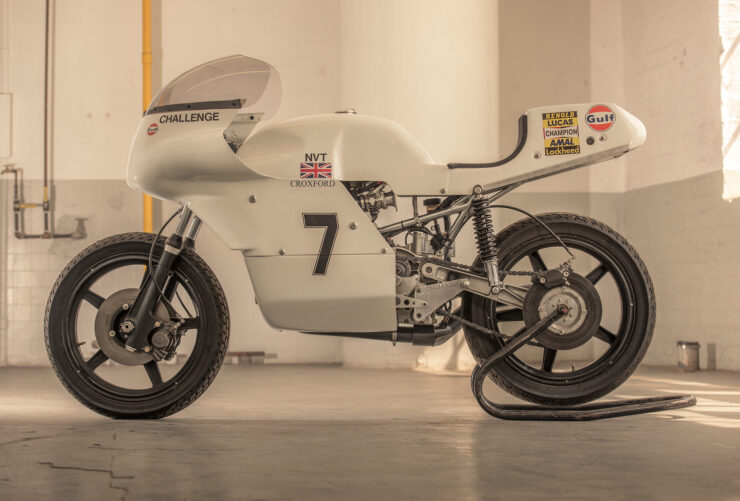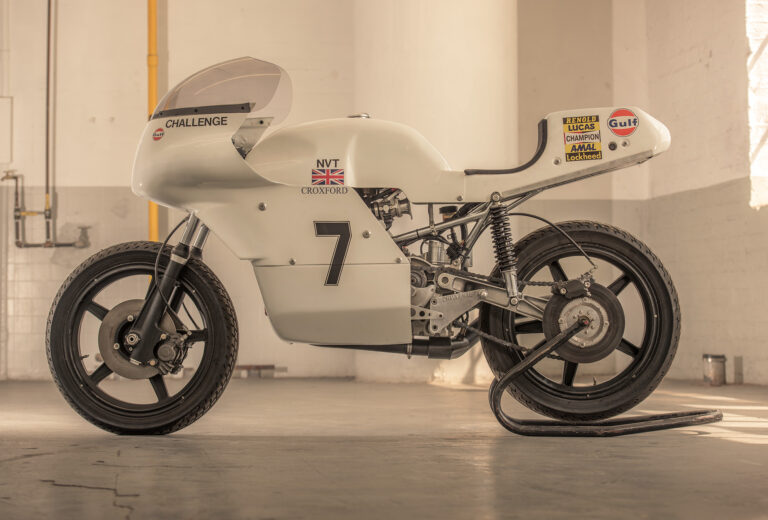 ---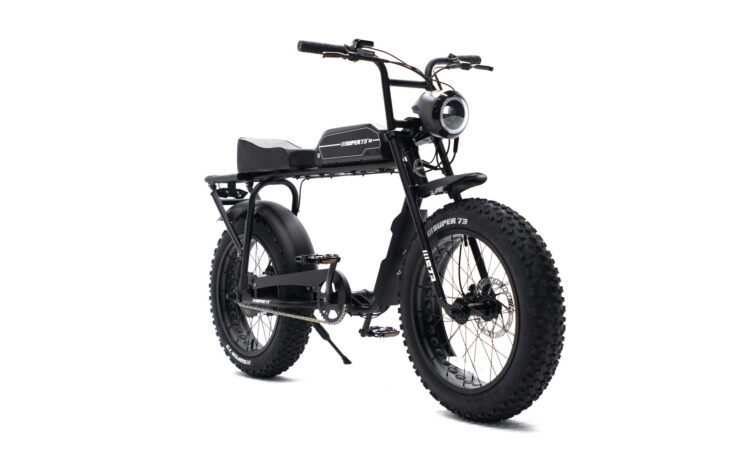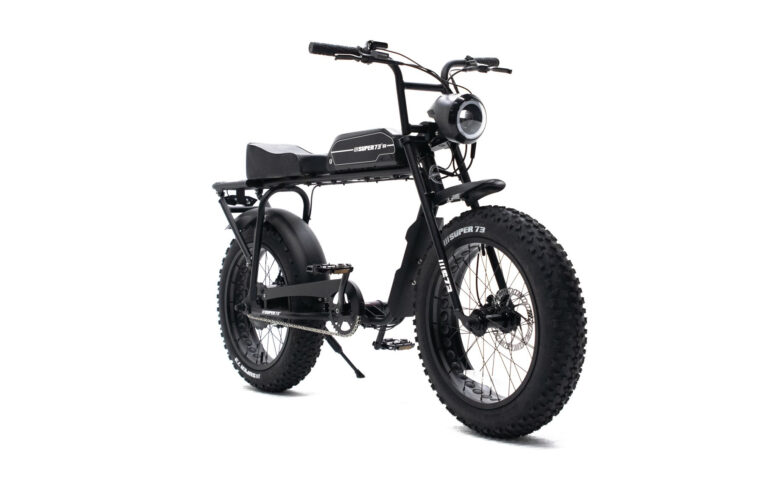 #19 The New Super73-S1 Universal Motorbike – $2,200 USD
This is the Super73-S1 Universal Motorbike, it requires no license, insurance, or registration – it was designed to offer an alternative form of urban transportation – particularly for commuters. The "fuel tank" is actually a removable 48V 14.5 Ah (696 watts/hour) battery pack using Panasonic cells, it requires a key to remove, and it can be taken indoors to charge.
Super73 is based in Southern California, the company was founded in 2016 and it's quickly grown into one of the most recognizable electric bike companies in the world – thanks in part to the signature frame design. Super73 bikes are now owned and ridden by A-list celebrities and professional athletes, as well as thousands of other people around the world.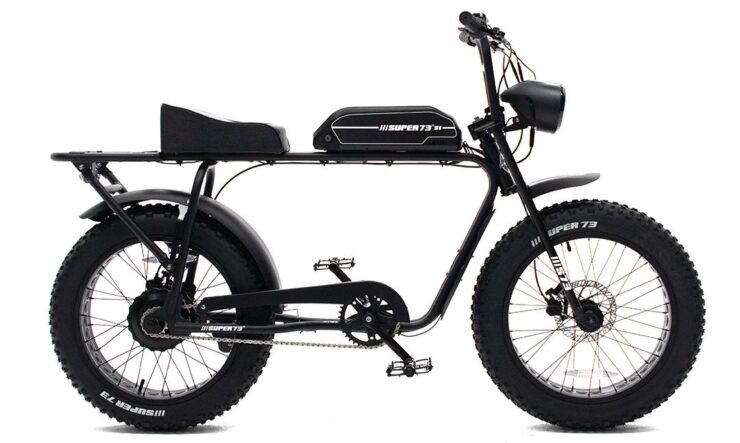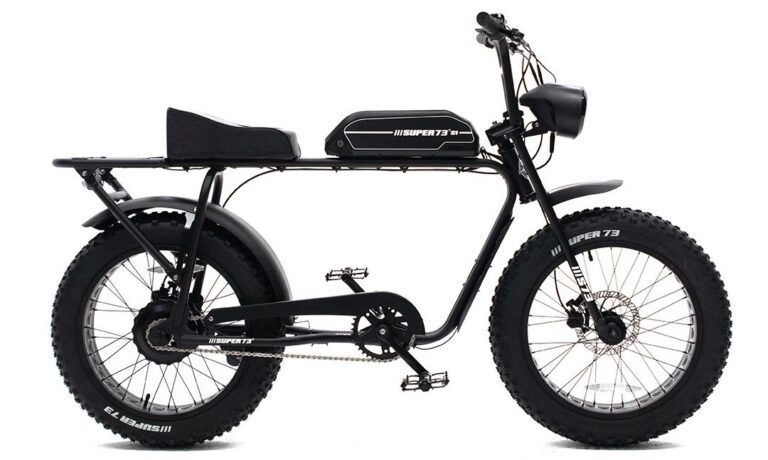 ---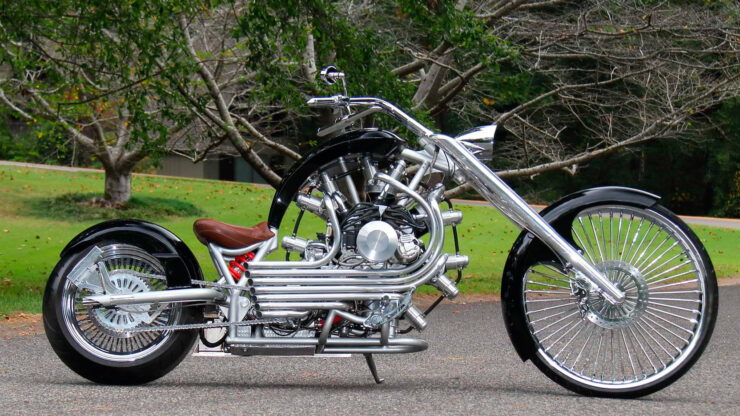 #18 JRL Cycles Lucky 7 – A Radial Engined Production Motorcycle
For a brief time the JRL Cycles Lucky 7 was the only radial-engined production motorcycle in the world. The unusual machine is powered by an Australian designed and built 7-cylinder radial aircraft engine with a swept capacity of 2,800cc and a power output of 110 hp and 160 lb ft of torque.
A small number of custom bike builders have created their own radial-engined motorcycles over the years, and more than one has developed aircraft-engined motorcycles including the legendary Lucky Keizer who sliced two cylinders off the end of a Merlin V12 to create a V-twin motorcycle with a capacity of 5,000cc.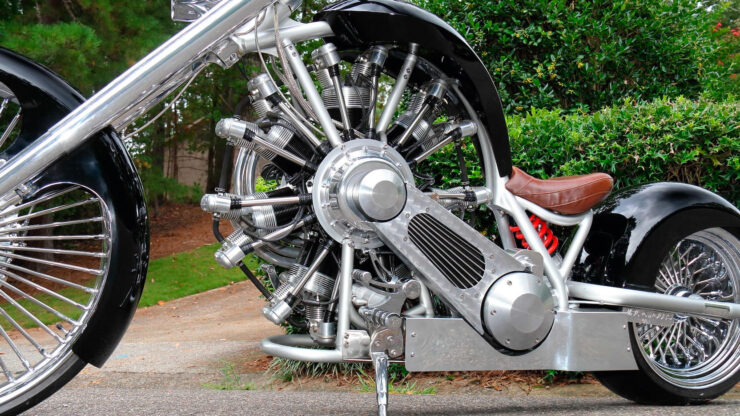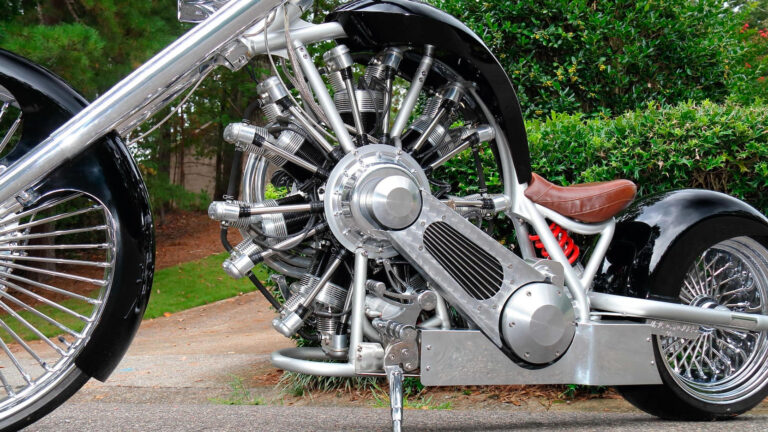 ---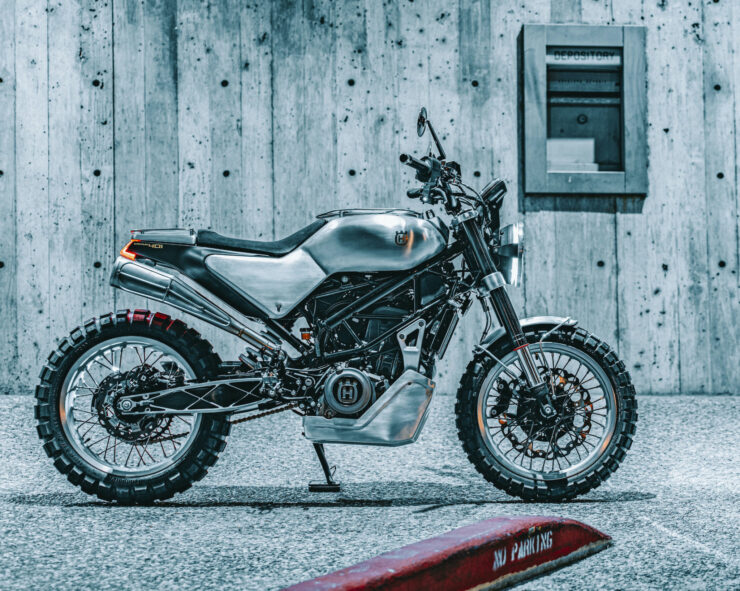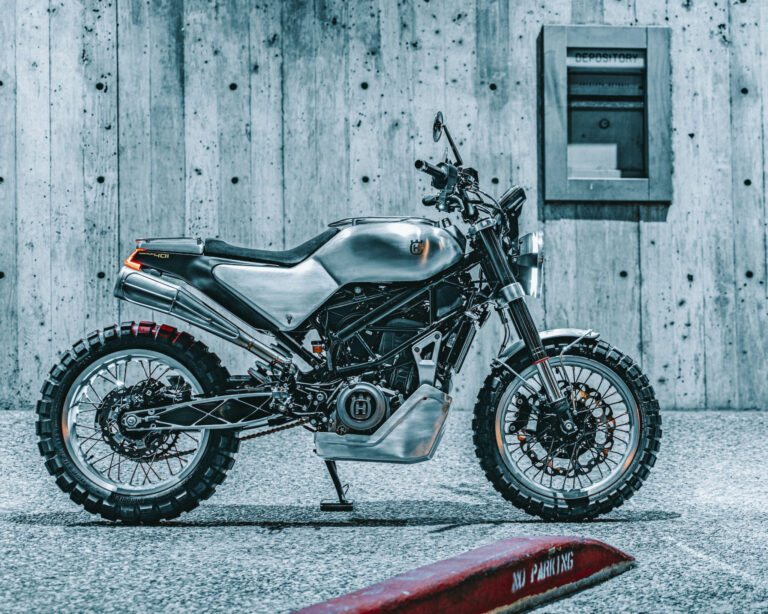 #17 Custom Husqvarna Svartpilen 401 by Revival Cycles
The Husqvarna Svartpilen 401, a newcomer to the ever-expanding small-cc market and arguably the ultimate urban scrambler, defined by its rugged, real-world usability.
Equipped with the KTM 373 liquid-cooled single cylinder engine and utilizing a six speed gearbox, it kicks out a punchy 44hp, with 27.3ft-lbs of torque. Coming in at just over 330 pounds stock, its power-to-weight ratio provides a sprightly, nimble ride. The ride-by-wire throttle is crisp, fueled by a Bosch EFI with a 46mm throttle body.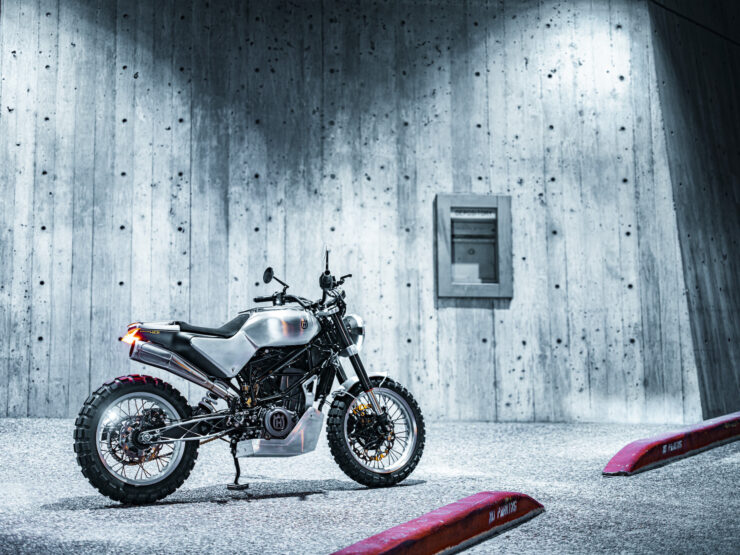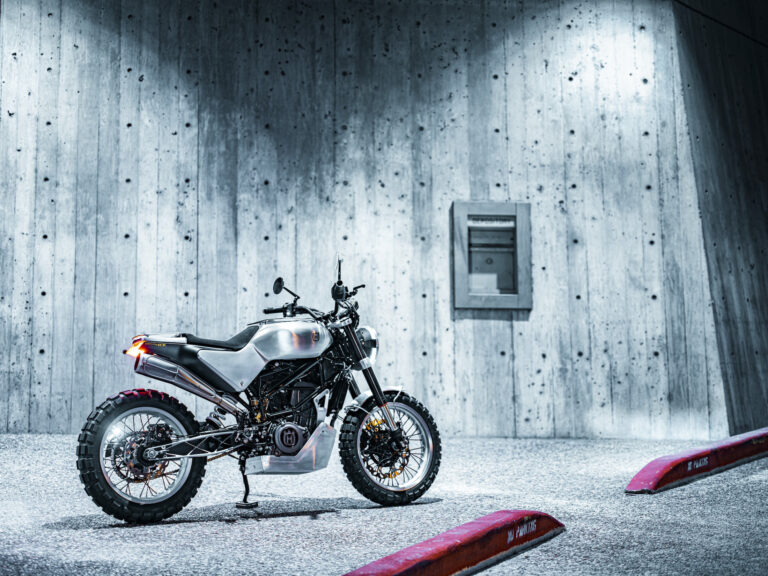 ---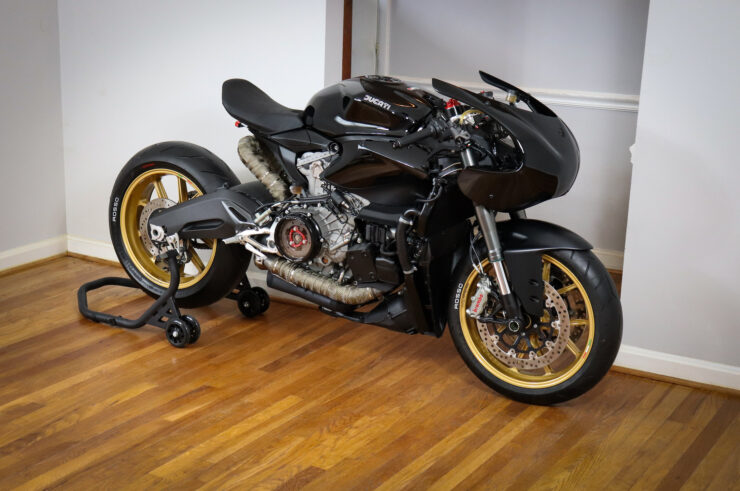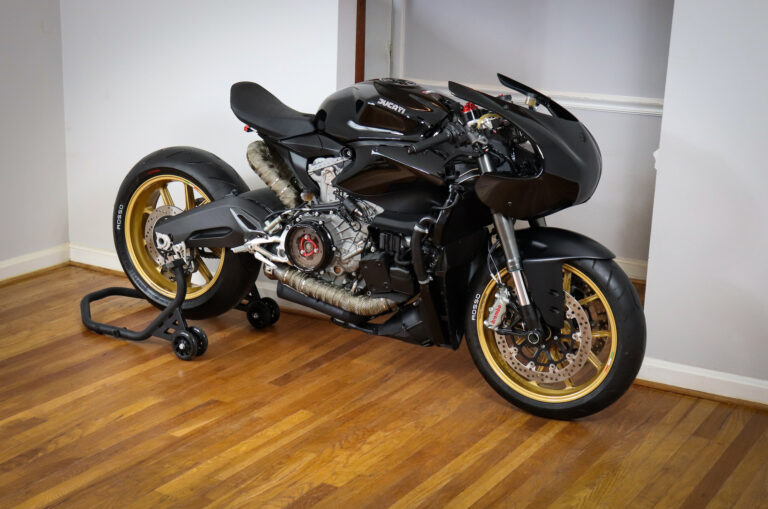 #16 A Ducati 959 Panigale Custom by Jett Design
It takes a brave person to customize a new Ducati 959 Panigale, it's a motorcycle that's already perfect according to many in the motorcycle community, and the Ducati fanbase is one of the most fanatical and least likely to tolerate any perceived sacrilege.
That said, there's always room for improvement and in the case of superbikes a little weight loss and additional power can go a long way indeed.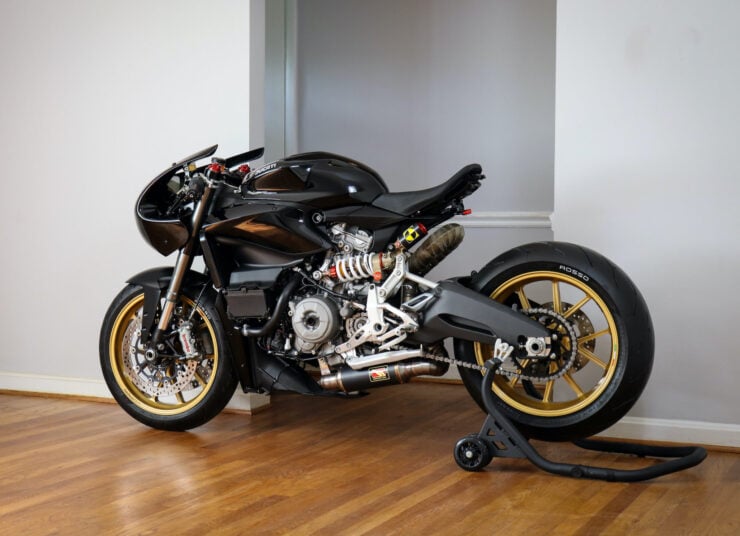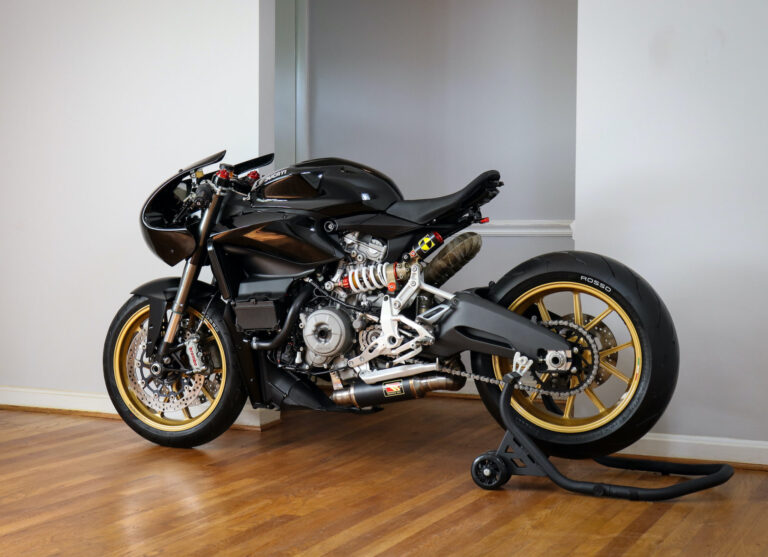 ---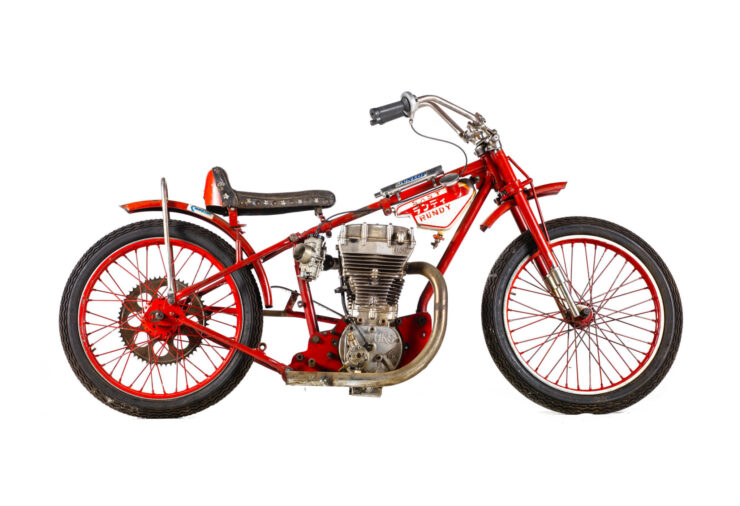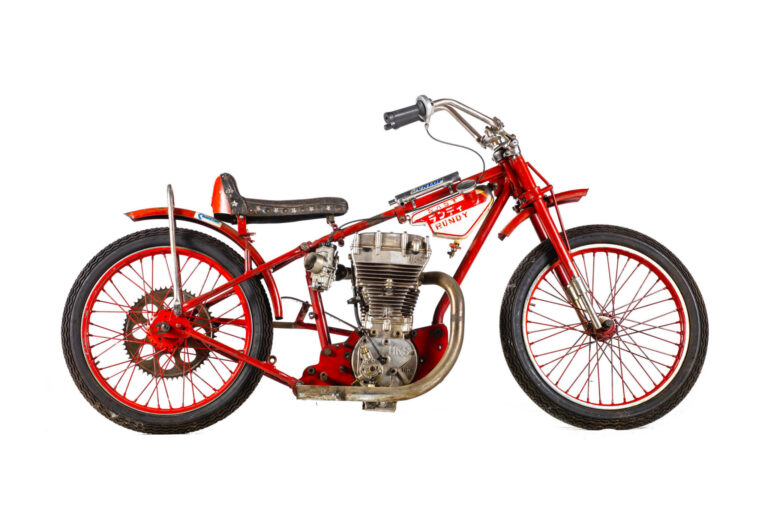 #15 A Rare Japanese HKS Speedway Special From The 1970s
This is a rare HKS Speedway Special from 1976, it was designed and built for Japanese Auto Racing – a form of motorcycle racing somewhat similar to American flat track racing but held exclusively on wide tarmac ovals.
HKS is a globally renowned Japanese aftermarket tuning company based at the foot of Mount Fuji. The company started in the same location all the way back in 1973 in a disused dairy shed when former Yamaha engineer Hiroyuki Hasegawa and Goichi Kitagawa formed the company with funding by Sigma Automotive.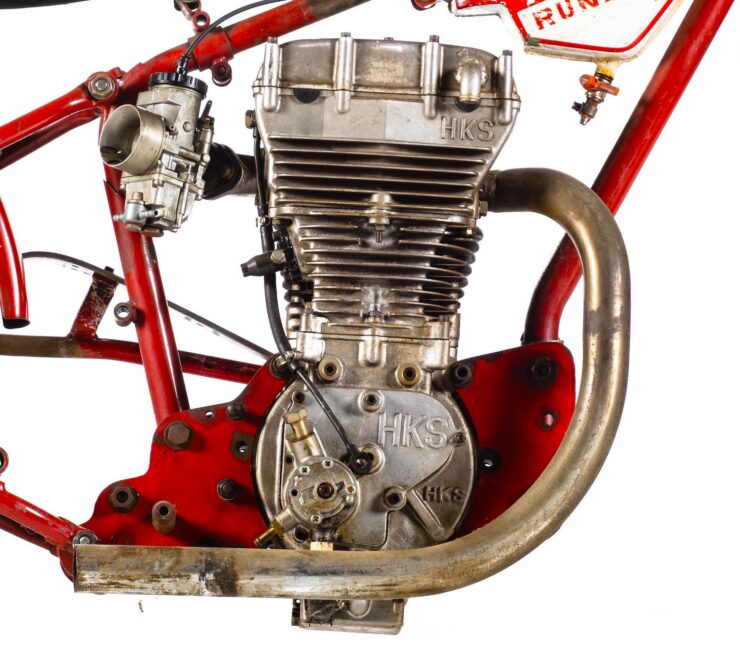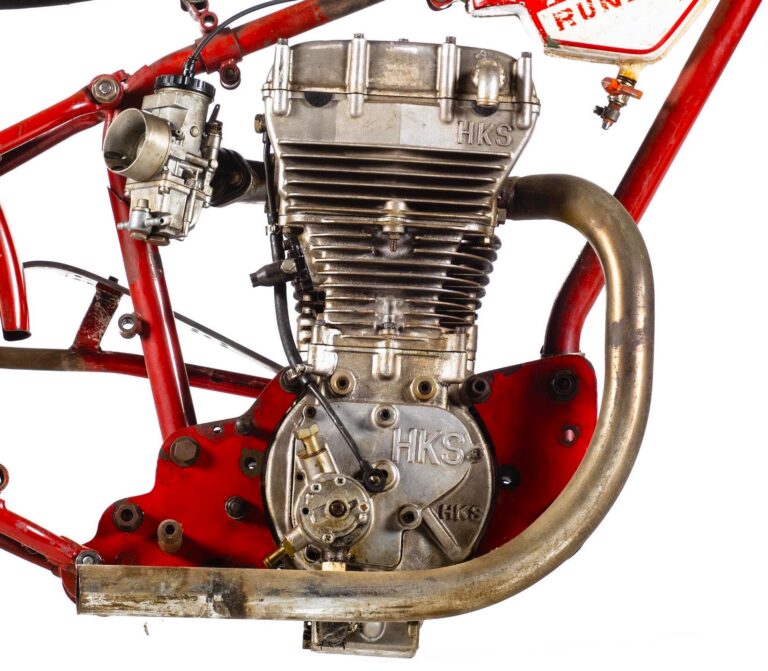 ---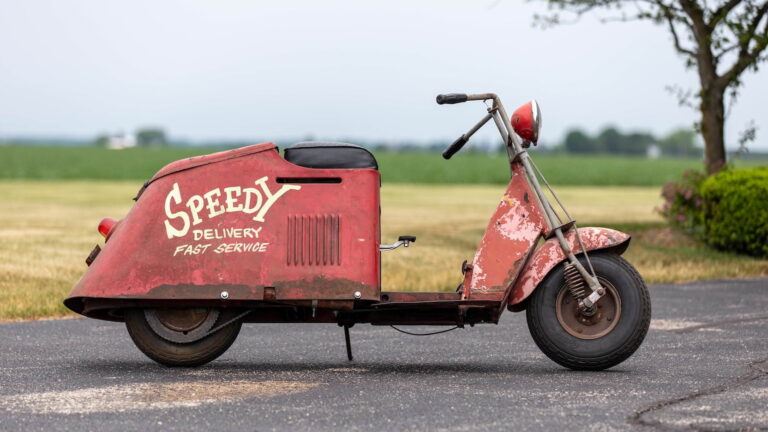 #14 An Unusual 1950 Cushman Model 62 Turtleback
This is an original, unrestored Cushman Model 62 Turtleback, an iconic American motor scooter that was a period competitor for the likes of Vespa and Lambretta.
Although Cushman are now most famous for their series of mid-century scooters the company first started out making small industrial engines like the Husky, for farm equipment, pumps, lawn mowers, and boats.
In 1936 they developed their first motor scooter to help boost engine sales which had been lagging due to the Great Depression. The plan was simple, build an inexpensive scooter that was cheap to run, then sell them to people who needed motorised transportation but had very little money to spend.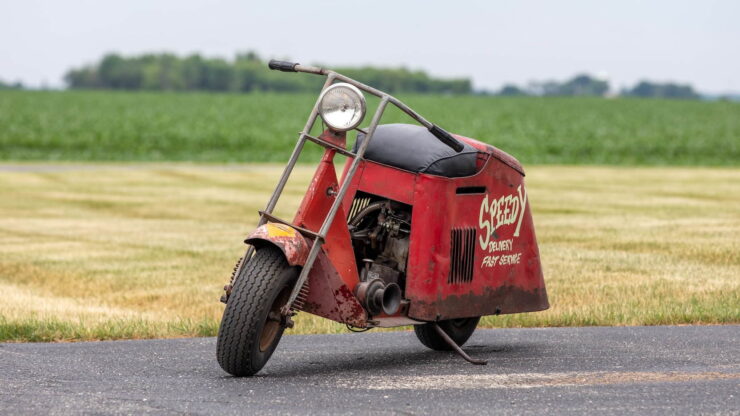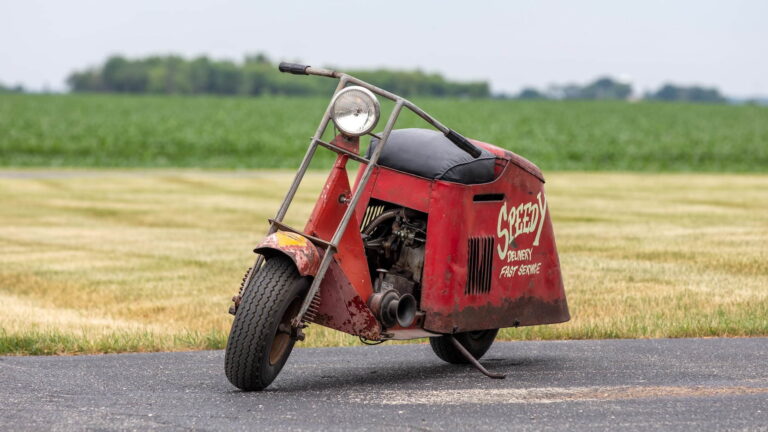 ---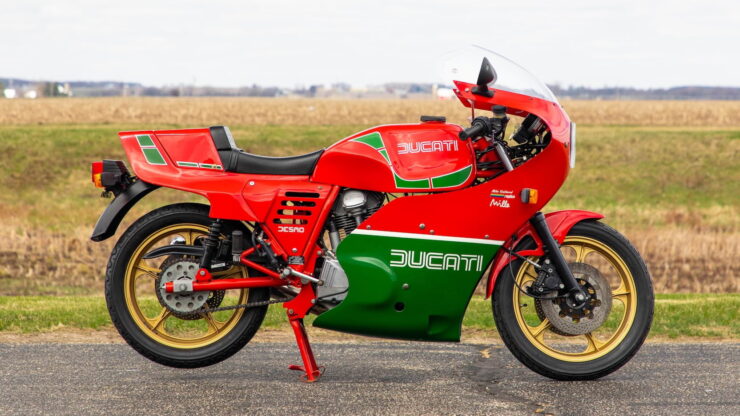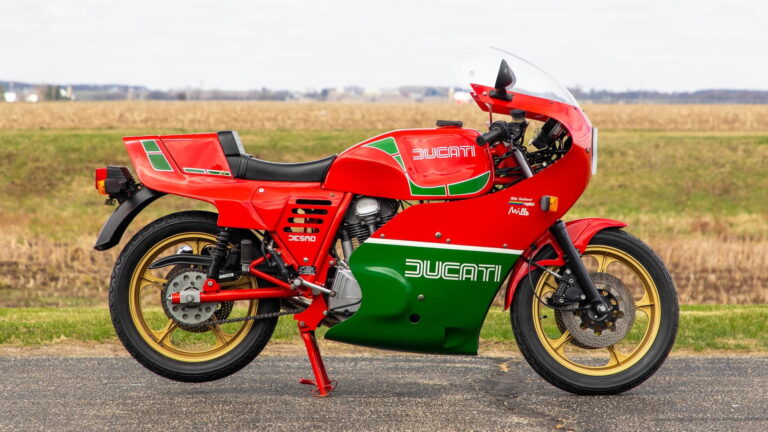 #13 A Pristine Ducati Mike Hailwood Replica
The Ducati Mike Hailwood Replica was built as an homage to the remarkable victory by Mike Hailwood at the 1978 Isle of Man TT in the Formula One division.
This would be a victory that shocked the world and lit up the motoring press, Hailwood had retired from a remarkably successful career as a motorcycle racer 11 years earlier, and by the time he staged his comeback at the Isle of Man TT he was 38.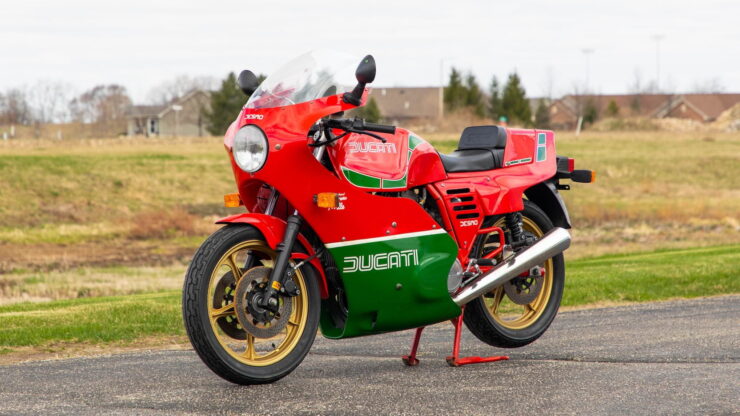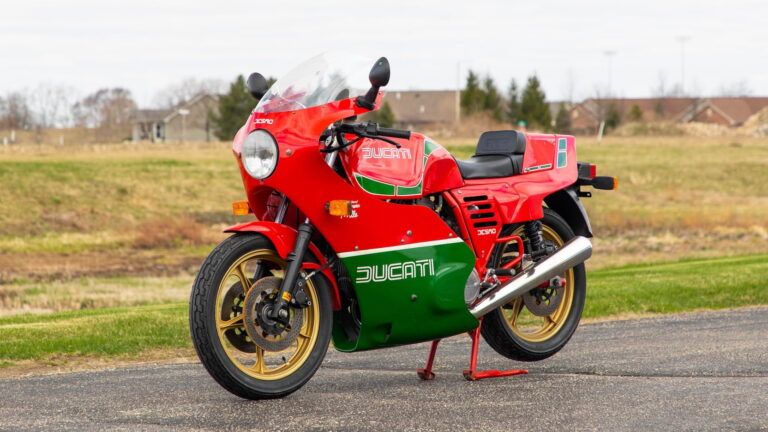 ---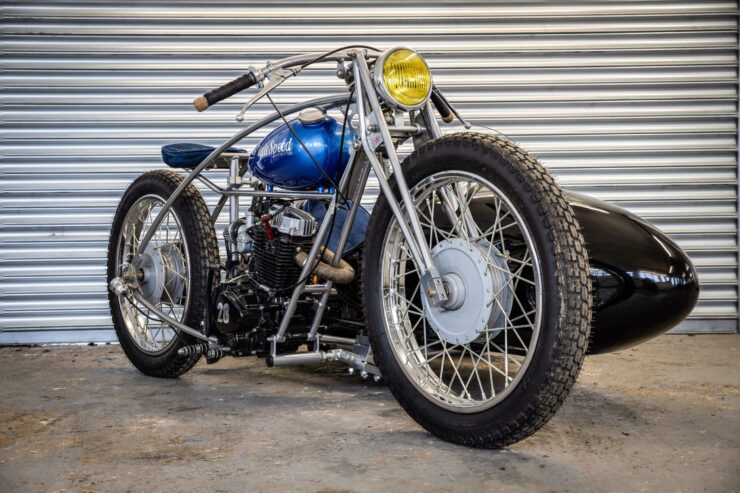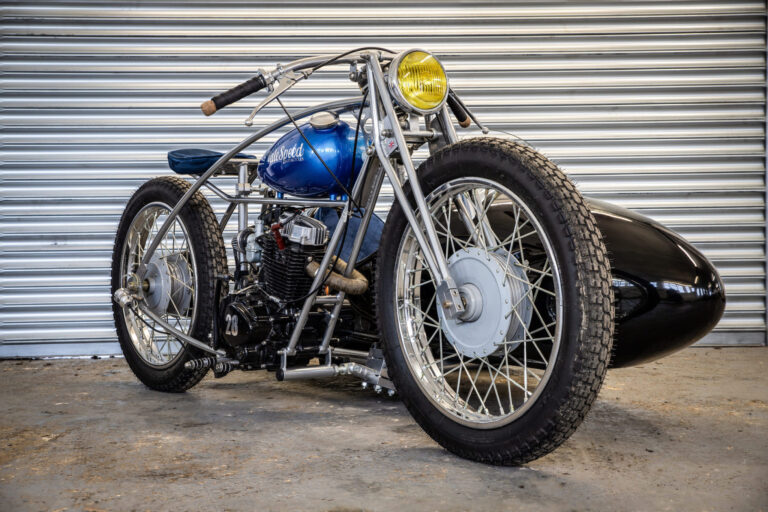 #12 The Valespeed 28 – A Custom Motorcycle For The Age Of Social Distancing
This is the new Valespeed 28 by Valespeed Motorcycles, it's a limited run production bike that can be ordered either with or without the accompanying sidecar.
Living as we do in the age of Covid-19 social distancing, the humble motorcycle sidecar potentially offers a great way to move two people around by motorcycle without them having to be pressed together sharing the same seat. Despite the timeliness of a sidecar custom this bike was designed and built before the outbreak, but its timing couldn't have been better.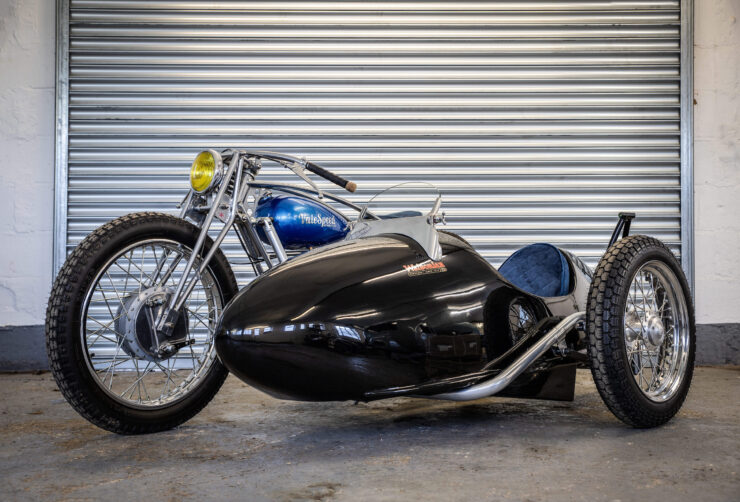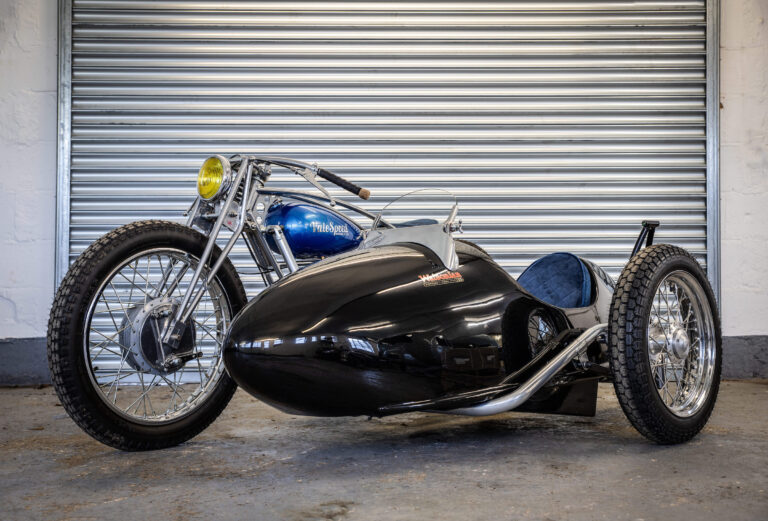 ---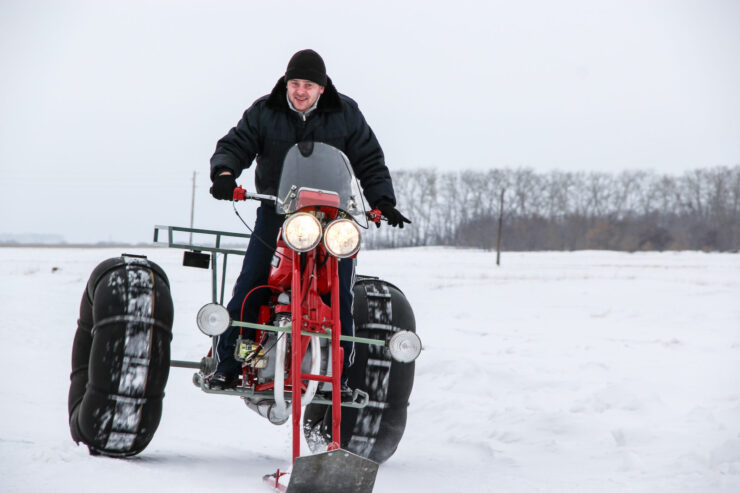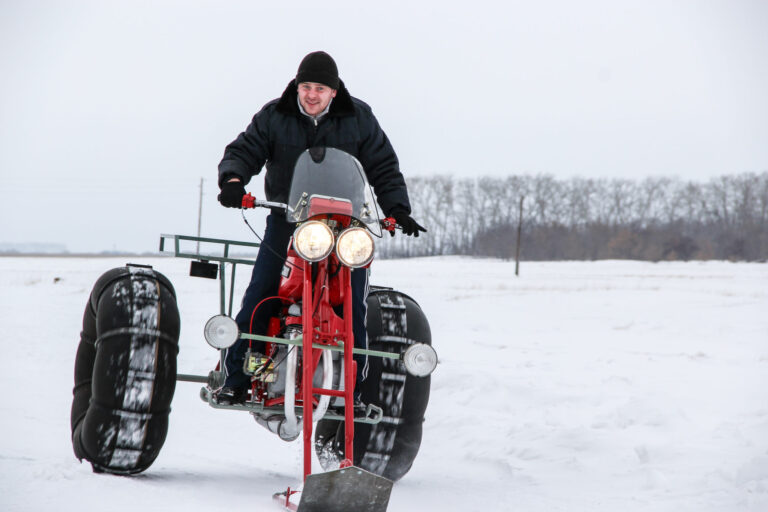 #11 Roman's Siberian Monster Trike – A Russian Snow Weapon
Roman Bulach is a Russian engineer who lives in Siberia, specifically in the Novosibirsk region of western Siberia. Siberia is famous for both its beauty and for its rugged terrain. Normal vehicles are largely pointless as they're incapable of traversing the local landscape – which is typically made up of deep snow, forests, rivers, muddy swamps, and the occasional mysterious meteorite crater.
The inherent difficulty in traversing Siberia has led to many remarkable vehicles being developed by the Russians, and this creativity remains ongoing. The key factors to a successful Siberian vehicle is that they need to be able to cross snow, ice, and mud, they need to be easy to fix, and they need to be able to carry people and supplies.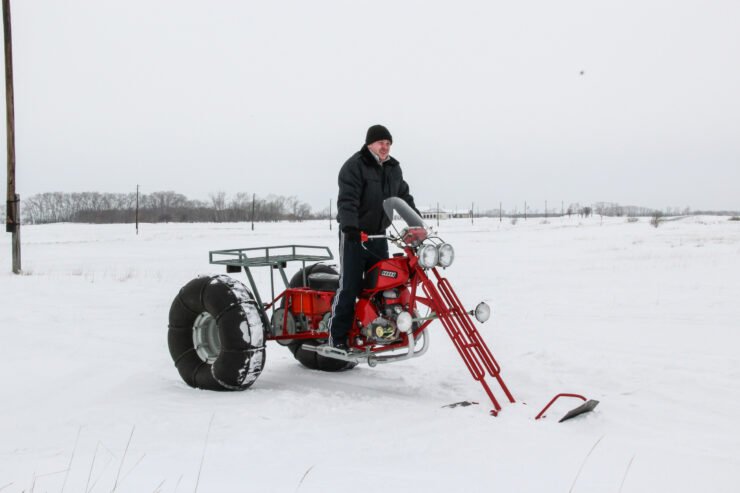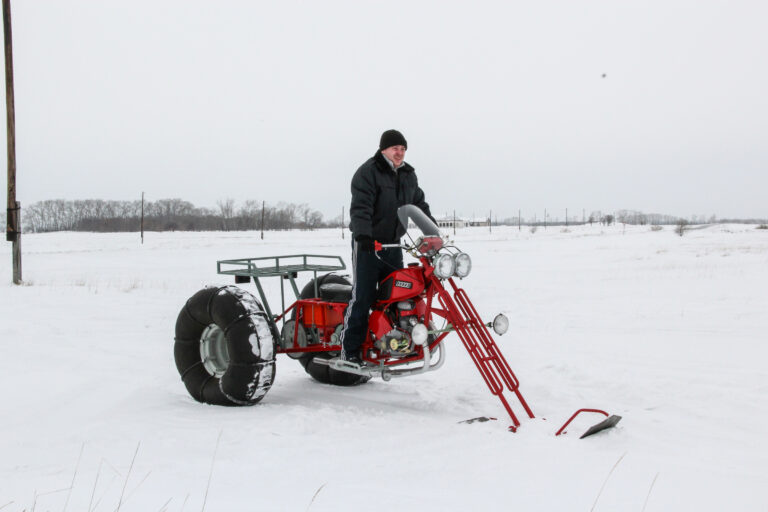 ---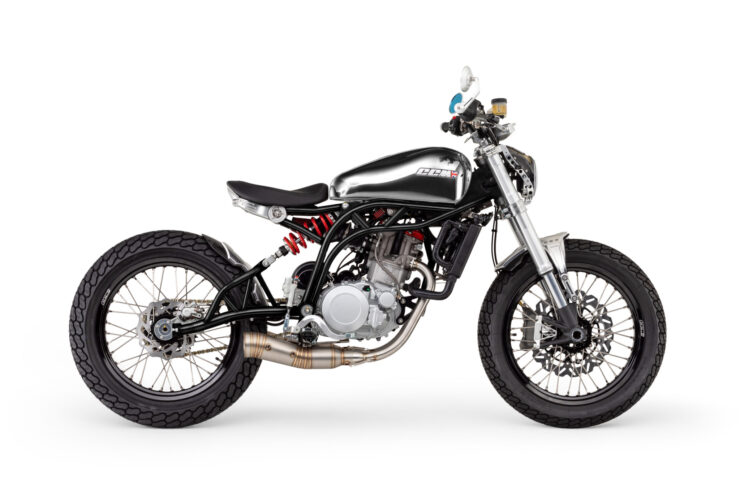 #10 The New CCM Spitfire Six – Just 300 Will Be Made
This is the new CCM Spitfire Six, it's the newest offering from British motorcycle maker CCM, short for Clews Competition Motorcycles, and just 300 of them are going to be made with prices starting at £9,995 (~$12,350 USD).
CCM is one of the motorcycle industries best kept secrets, everyone has heard of Ducati, Triumph, KTM, and Honda but relatively few know about Clews Competition Motorcycles, largely because they build motorcycles in low volumes. This has been changing in recent years as various rockstars and actors take delivery of their CCM bikes, and more people outside of the UK begin to hear about the company.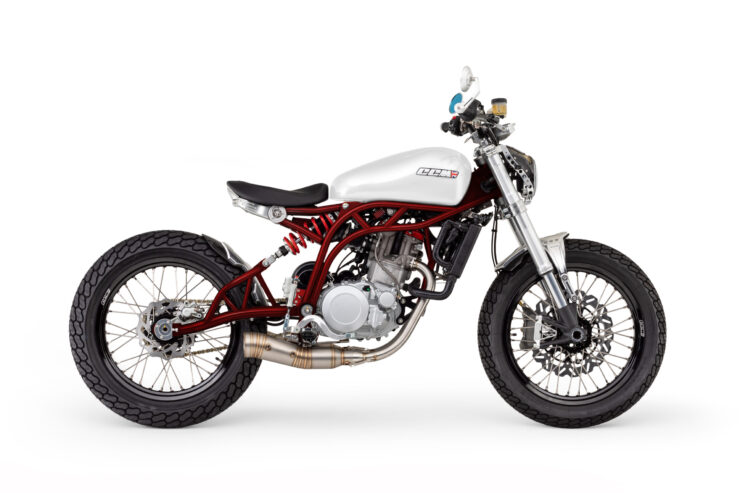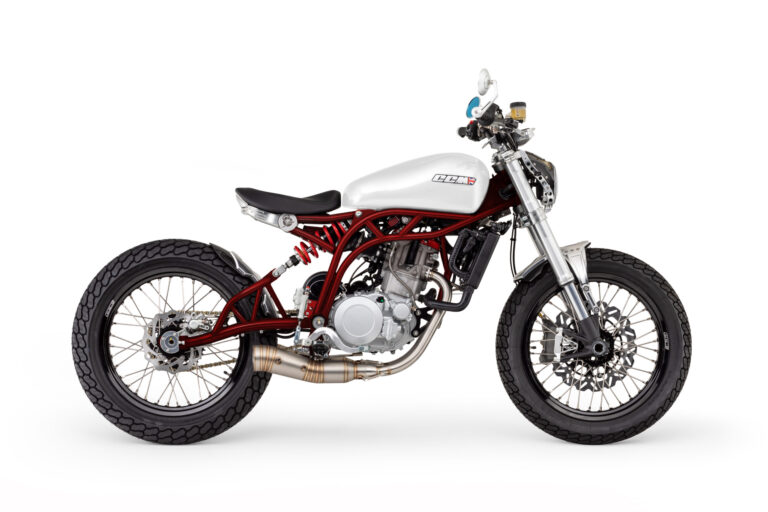 ---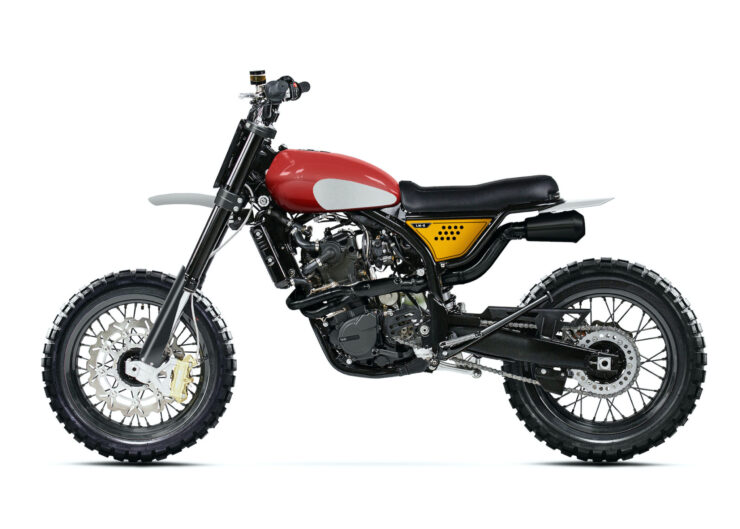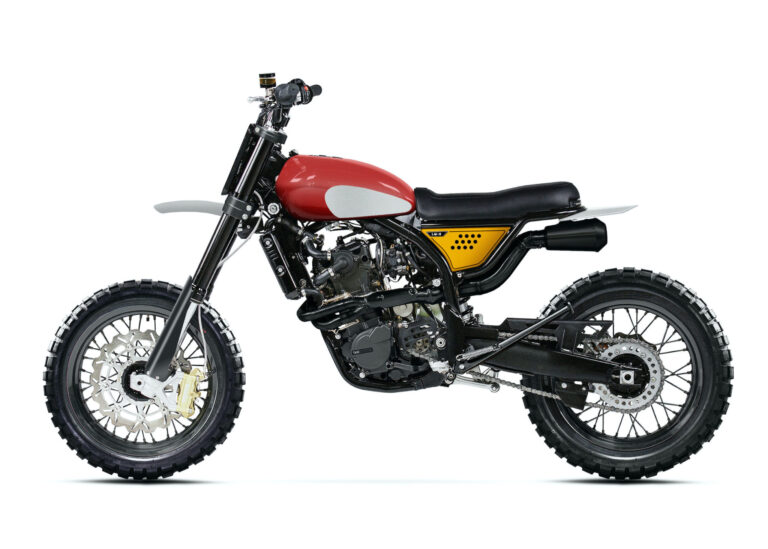 #9 The Dab LM-S – This Is The Production Motorcycle Husqvarna Should Have Built
The Dab LM-S is a 100% road-legal production motorcycle that has passed both Euro4 and TÜV standards – two of the hardest anywhere in the world.
Typically we don't see custom motorcycle builders taking the time to even attempt to pass these kinds of tests as it's exceedingly difficult and the process would bankrupt many small to medium sized garages. The benefit of passing these tests and getting certified is that your new production motorcycle is then road-legal, easily insurable, and it'll pass those anxiety-induing annual safety checks that custom motorcycle riders dread.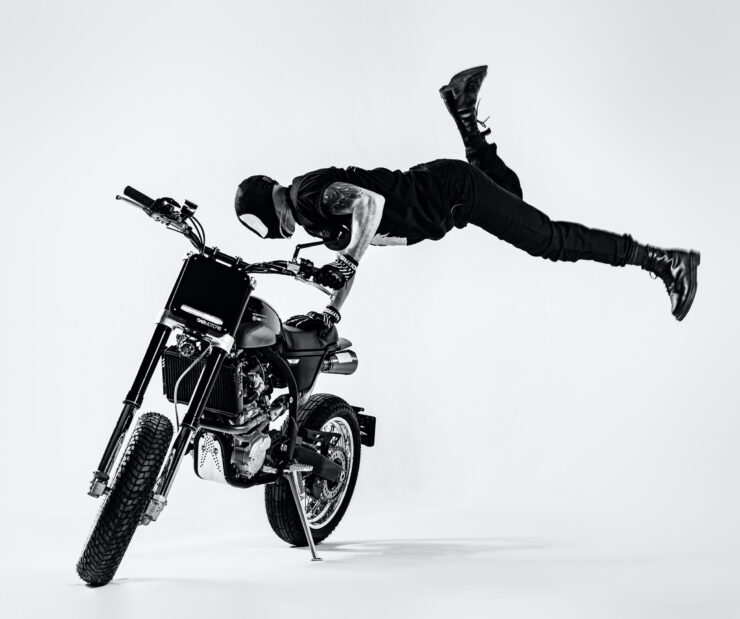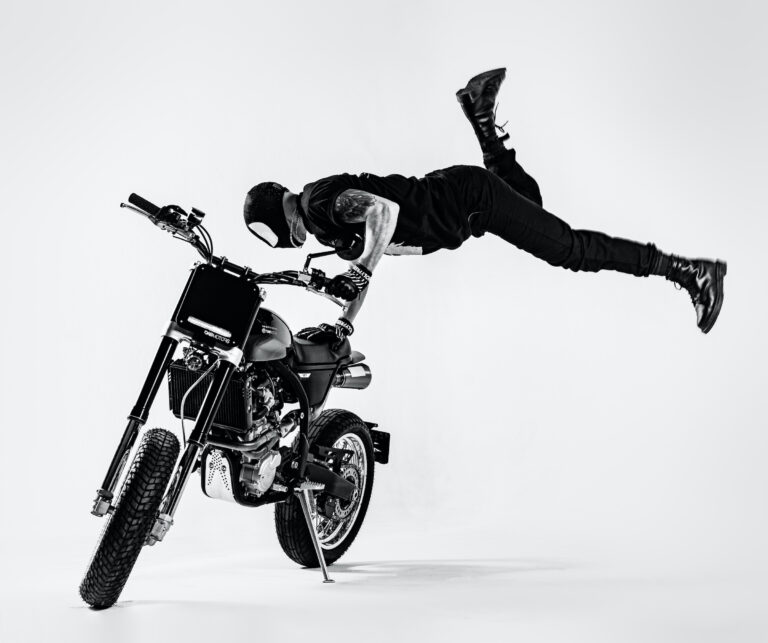 ---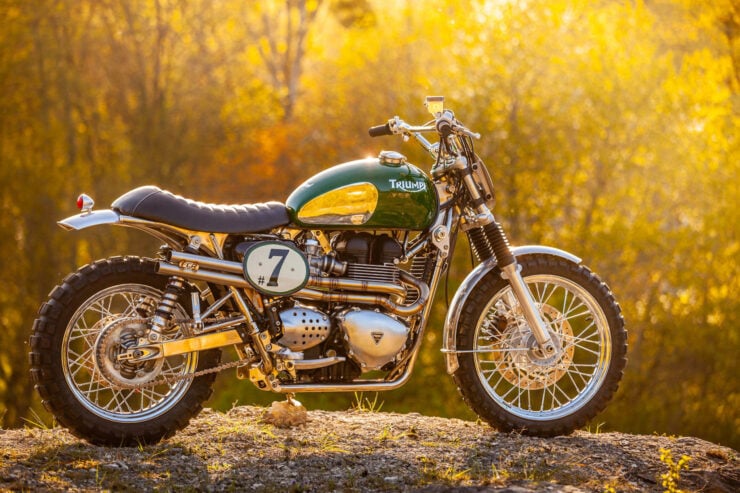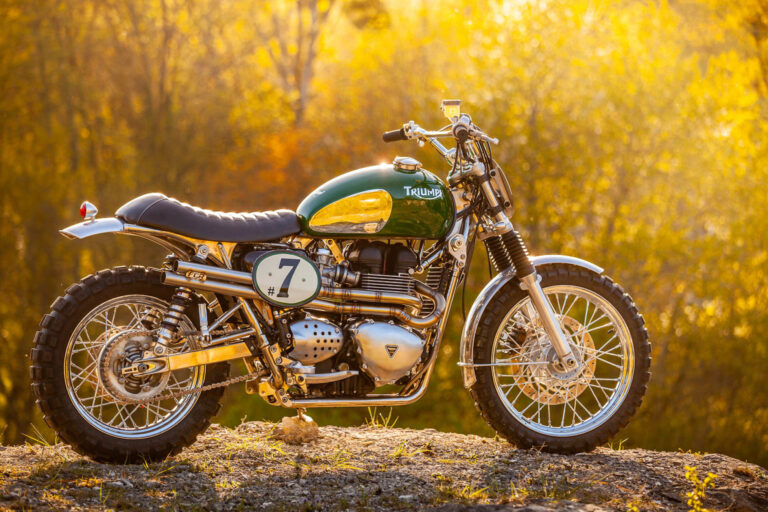 #8 The Green Legend – An FCR Custom Triumph In The Spirit Of Steve McQueen
The Green Legend is one of the most famous custom motorcycles built by French garage FCR Original, it started life as a standard Triumph Bonneville (865cc model) but it received a comprehensive rebuild that left it looking like it just rolled out of Bud Ekins' California workshop in 1965.
Steve McQueen famously rode a modified Triumph TR6 desert sled throughout much of the 1960s, he was an accomplished motorcycle racer in his own right and competed in many off-road motorcycle races under the pseudonym "Harvey Mushman" to stay anonymous.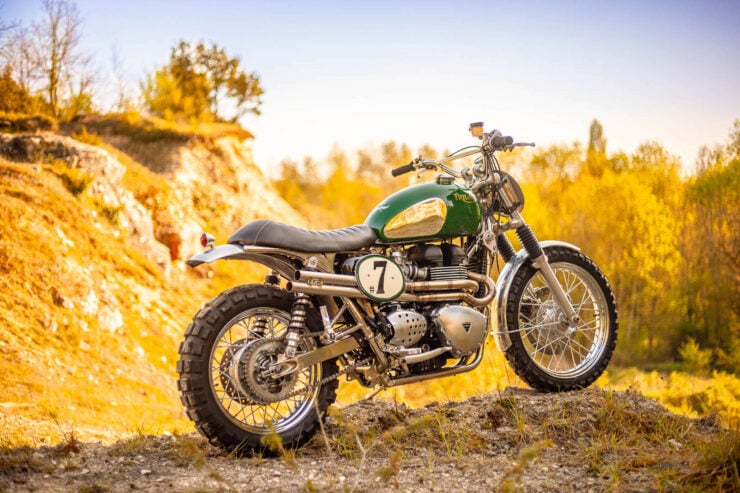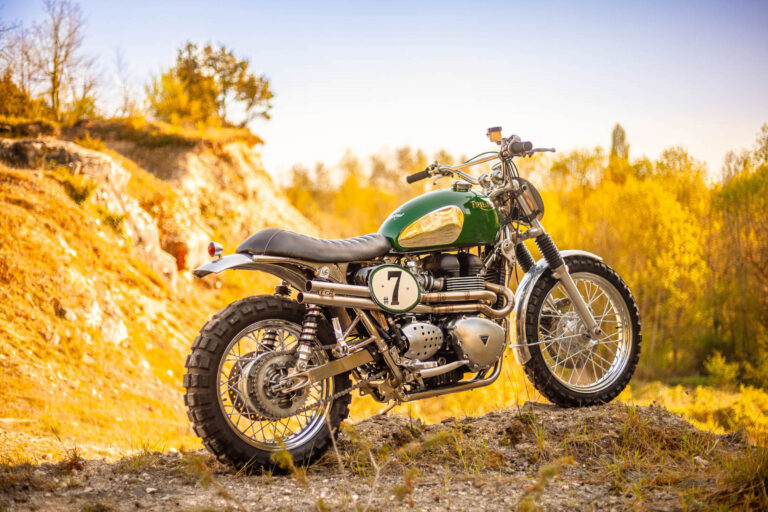 ---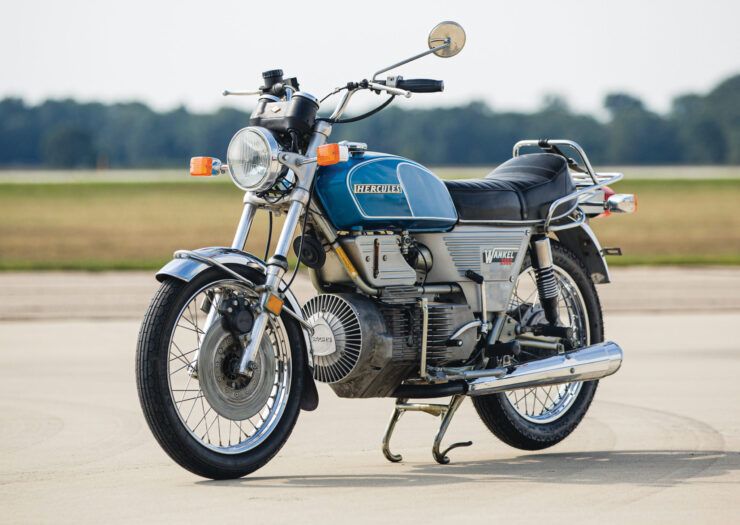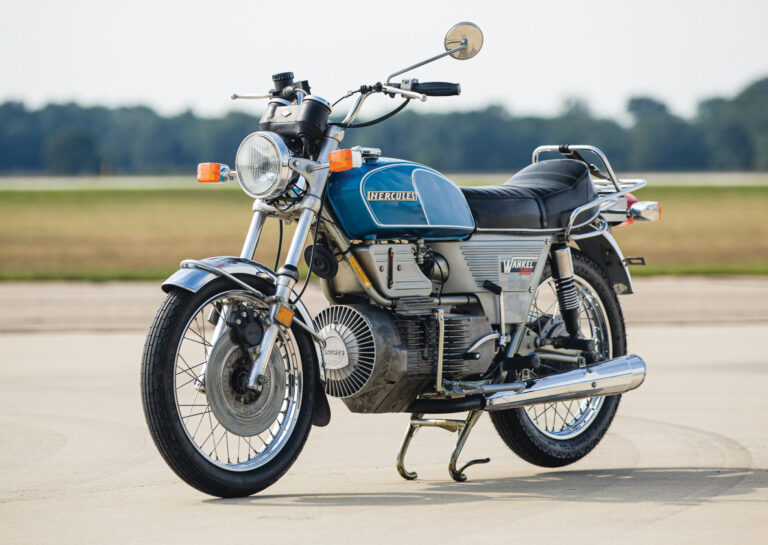 #7 The Rare Hercules W2000 – A Production-Built Rotary Powered Motorcycle
The Hercules W2000 was the first production motorcycle to be powered by a Wankel rotary engine, it showed the world that rotary-powered motorcycles were a possibility, a possibility that Norton would later develop into a wins in the British Superbike Championship, the British Formula One Championship, and the Isle of Man TT with their own rotary-powered motorcycles.
On paper, the Wankel rotary seems like a perfect engine for use in motorcycles. The engines are typically small and lightweight, and they run very smoothly with little to no vibration. The main drawbacks are emissions and apex seals – oil needs to be mixed in with the fuel to lubricate the engine and the apex seals (at each point of the rotor) typically have a limited lifespan.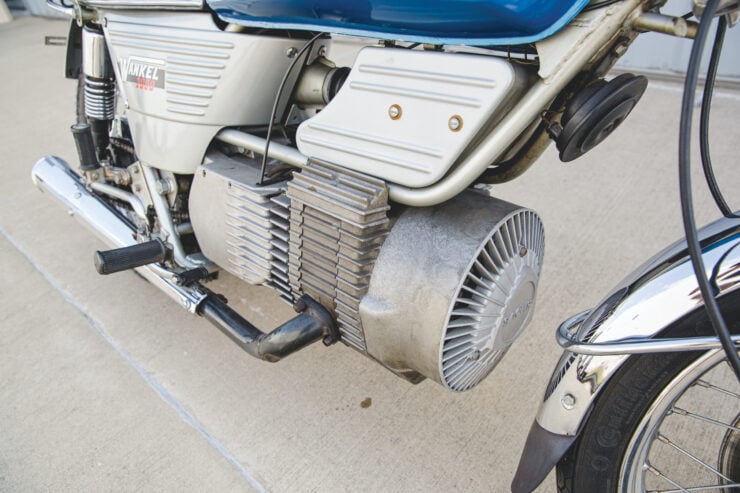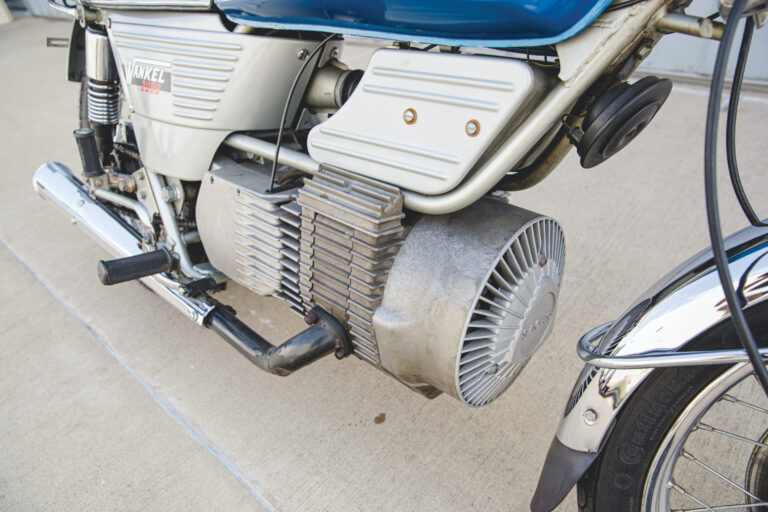 ---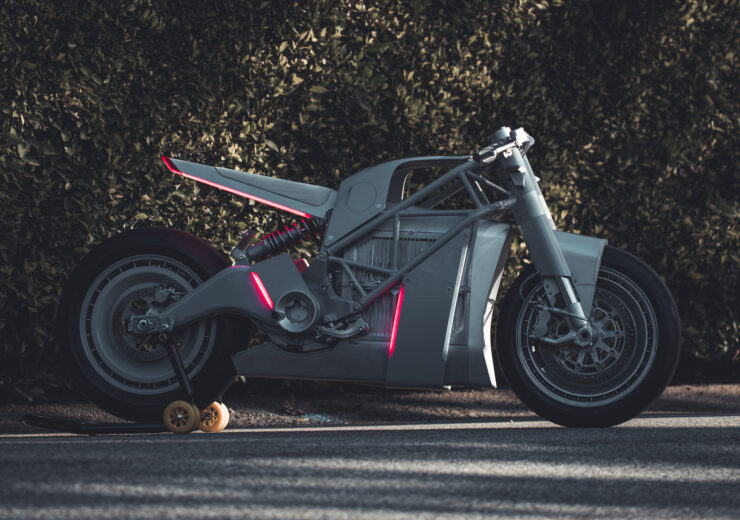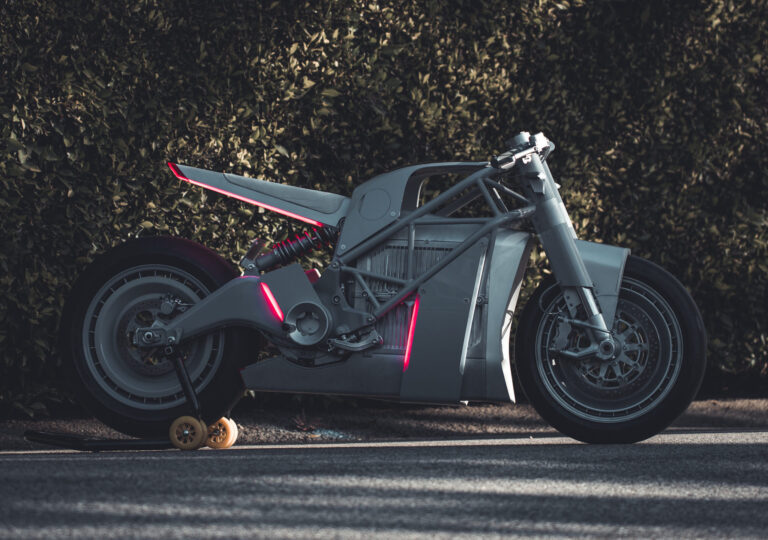 #6 The ZERO XP – A Futuristic Custom Electric Motorcycle by Untitled Motorcycles
The ZERO XP is a bespoke custom electric motorcycle built by renowned bike builder Hugo Eccles of Untitled Motorcycles in the USA.
Hugo is a little different to the average angle-grinder-weilding garage Jedi, he's a graduate of the prestigious Royal College of Art in London, and in his 20+ year industrial design career he worked on projects for clients like AT&T, American Express, Hewlett Packard, Honda, TAG Heuer, Ford, and Nike.
The project to build the ZERO XP started when the team at Zero Motorcycles got in touch and expressed an interest in having him turn his attention to their latest model – the Zero Motorcycles SR/F. They supplied Hugo with access to pre-production prototypes, and the long process of sketching, design, and engineering began.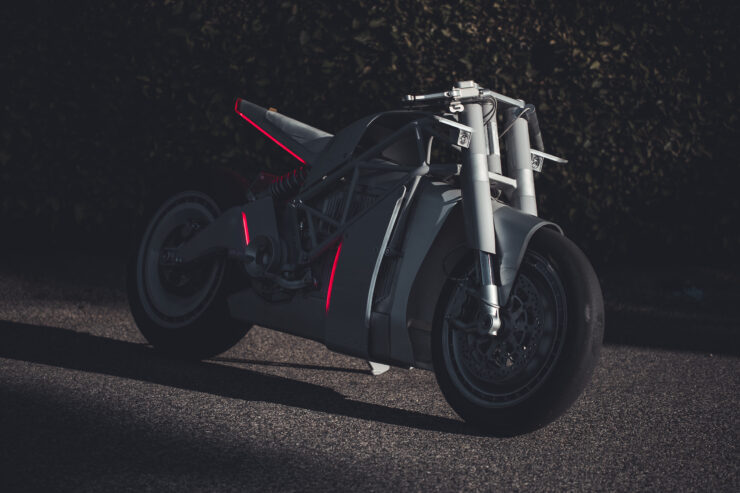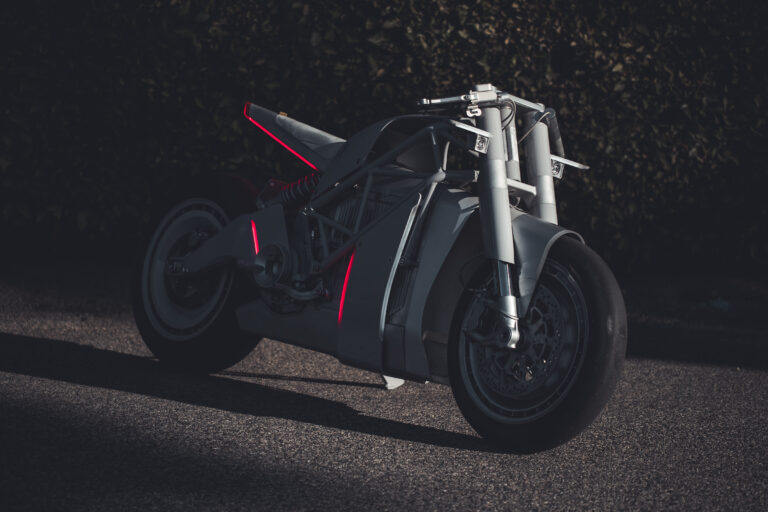 ---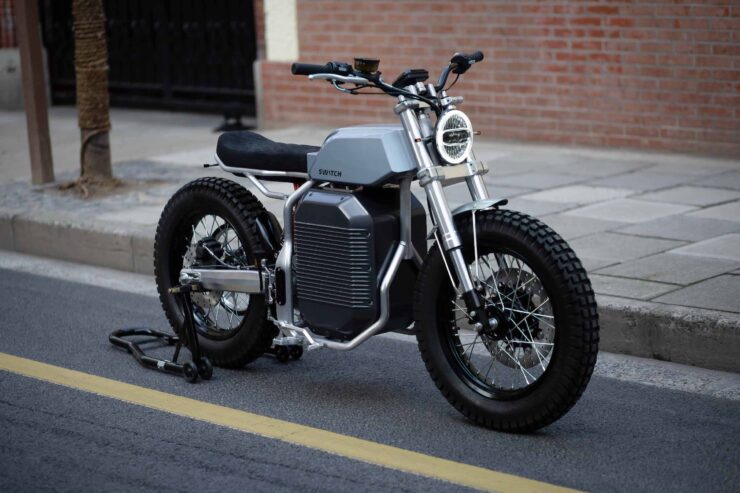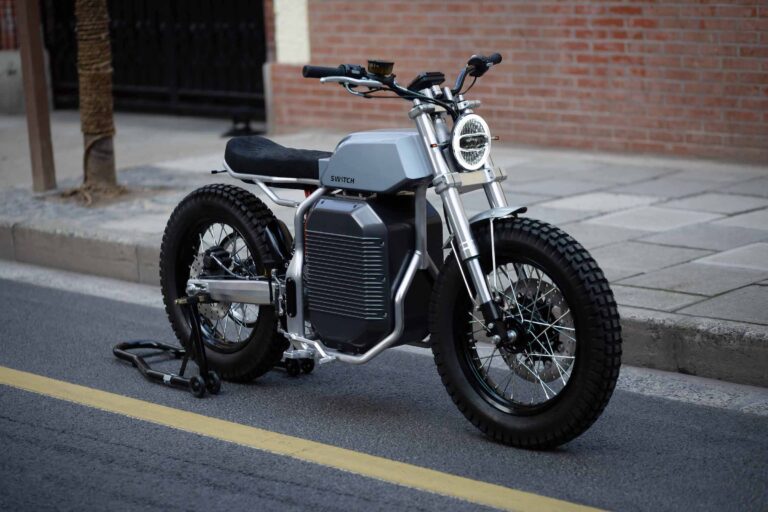 #5 The eScrambler by Switch
The eScrambler is designed entirely from scratch by ex-Yamaha Japan Advanced Labs Industrial Designer and former Danish Flat Tracking champion Michel Riis. Michel comes from a speedway and motocross family, has a master's degree in industrial design from the Design School of Kolding and has been building and racing bikes since he was 12 years old.
Michel's design brief was for a mid-size motorcycle with similar proportions to the Shanghai Customs eTRACKER concept, a more powerful mid drive motor, belt drive, refined design and production ready – meaning toolings, CNC welding jigs and molded parts. The bike also needed to be able to handle crazy-fast speeds and have good practical 'real world' range (up to 150km/hr, 0–100 in 3.2 seconds, and minimum 150km range per charge).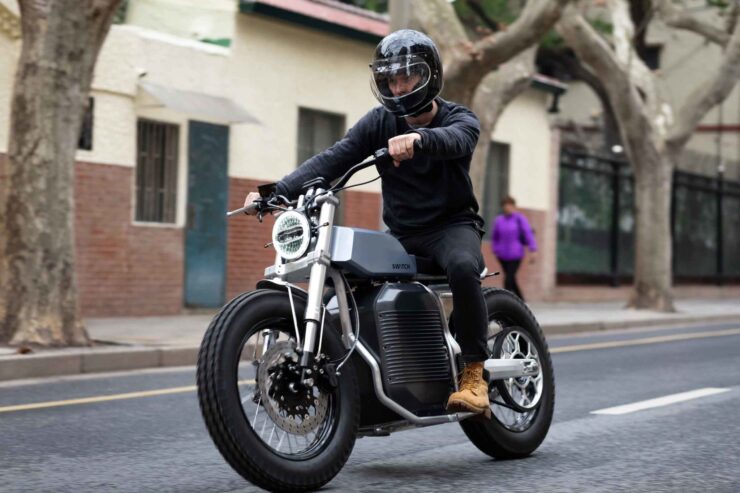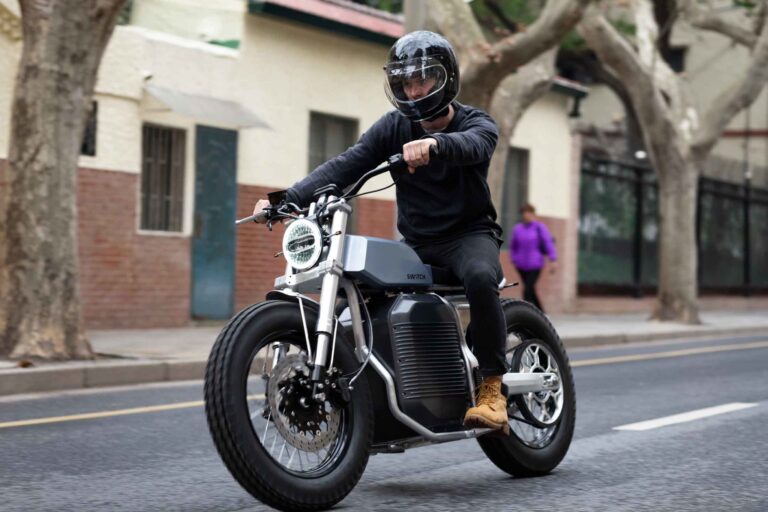 ---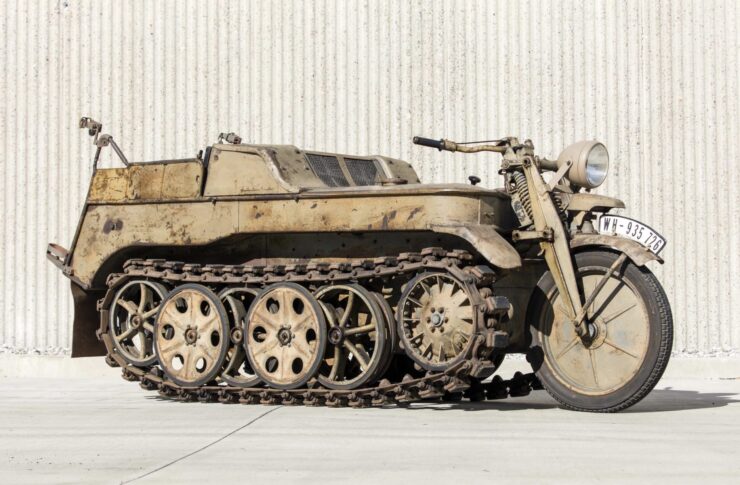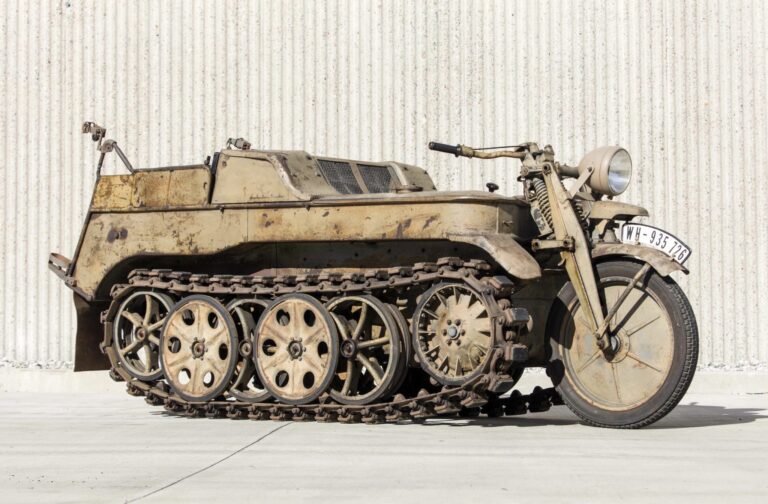 #4 The Kettenkrad – NSU Sd. Kfz. 2 – Half Motorcycle, Half Tank
When people see the Kettenkrad, officially called the NSU Sd. Kfz. 2, for the first time they usually all have the same question. Is the front wheel actually capable of turning the vehicle?
Surprisingly the answer is yes it works quite well, and when more rapid turning is required and the handlebars are turned fully to one side or the other, which activates a track brake on that side – allowing the Kettenkrad to turn like a tank.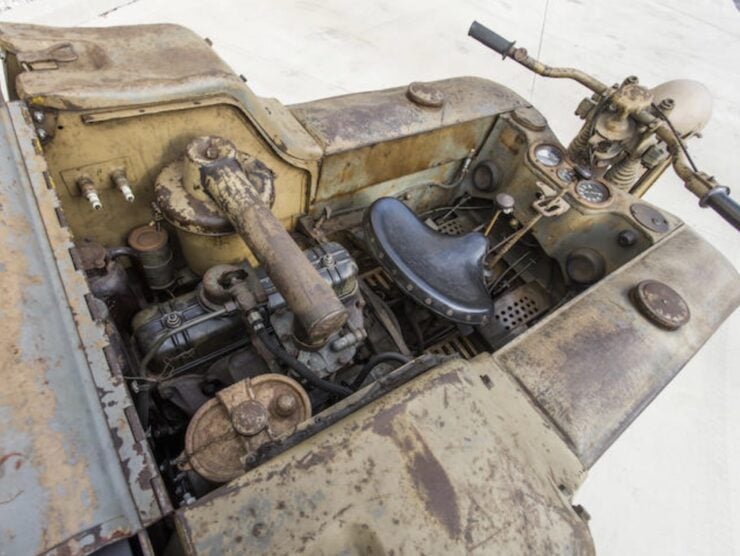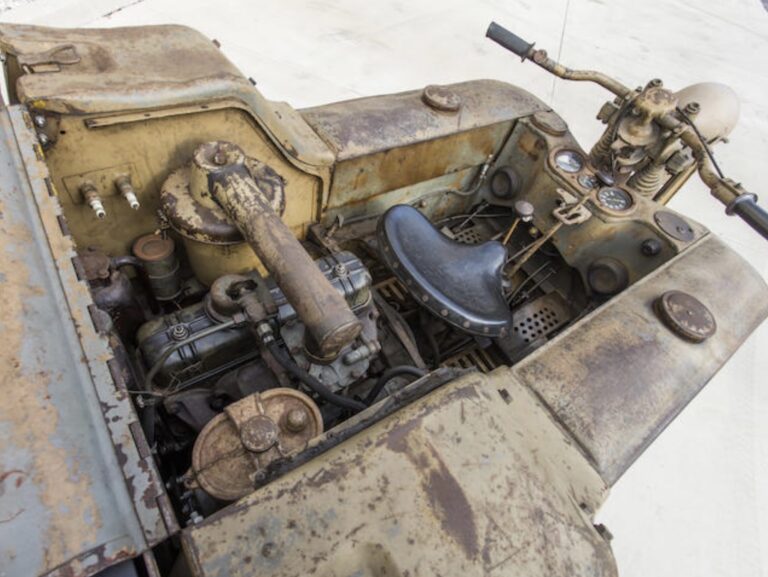 ---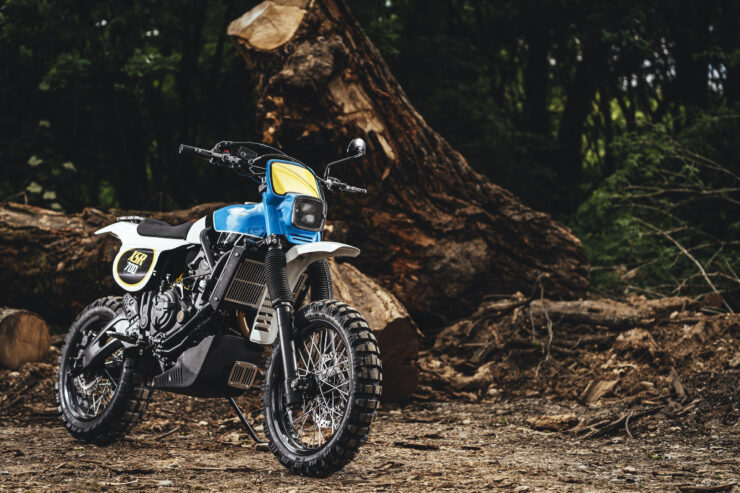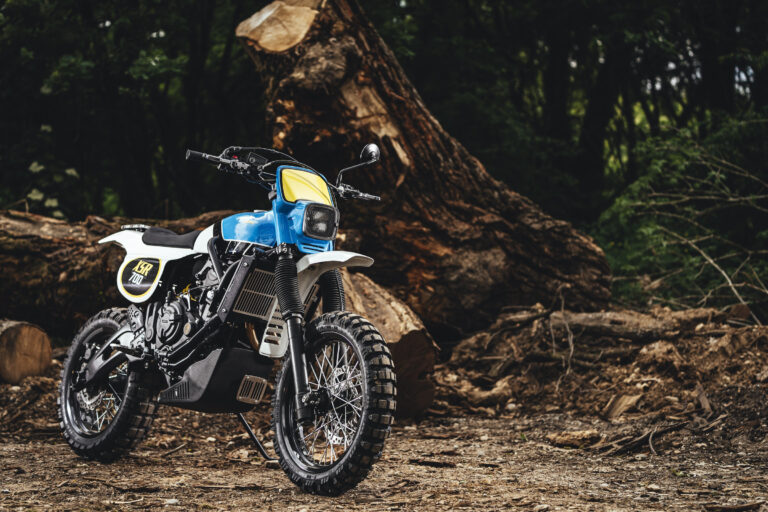 #3 Yamaha XSR700 TT Custom by Capêlos Garage and Elemental Rides
We were once again contacted by Yamaha Portugal to build a new custom bike, but this time under the Yamaha Yard Built program with other nine other builders from different countries. They asked us to send some drawings and ideas to them – the theme was "Back to the Dirt".
I talked with Ricardo and he was totally in, since his first ideas also were very similar to mine. So I stopped everything I was doing and started sketching, and so with a lot of sketches exchanged with Ricardo we quickly get to the final image of the bike.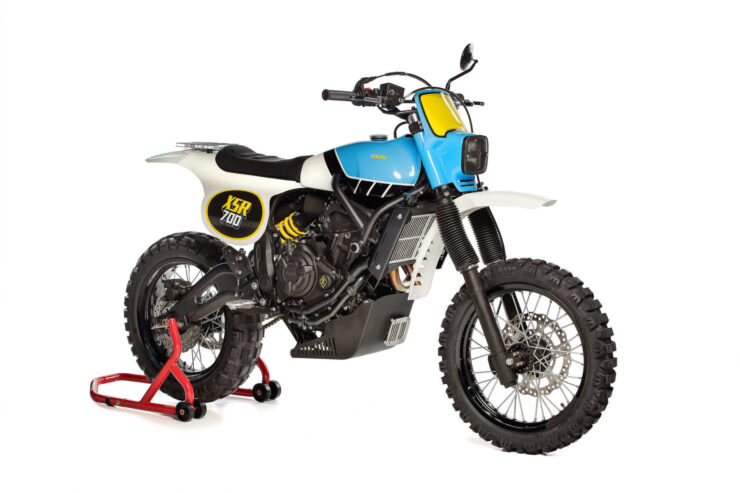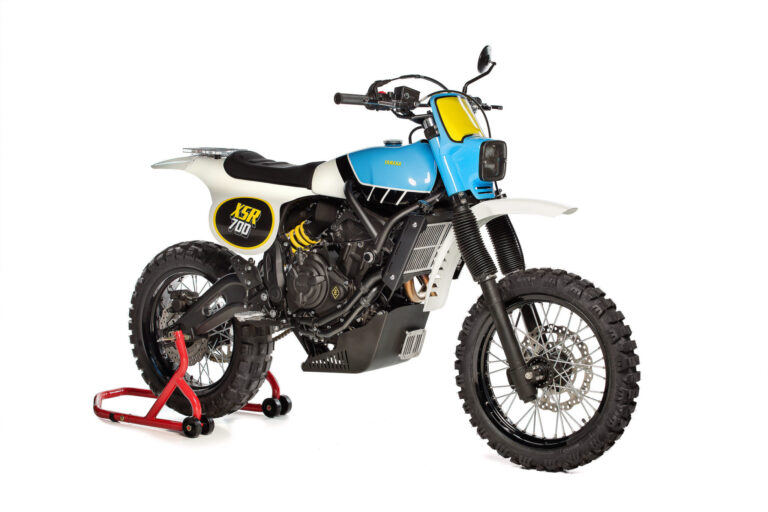 ---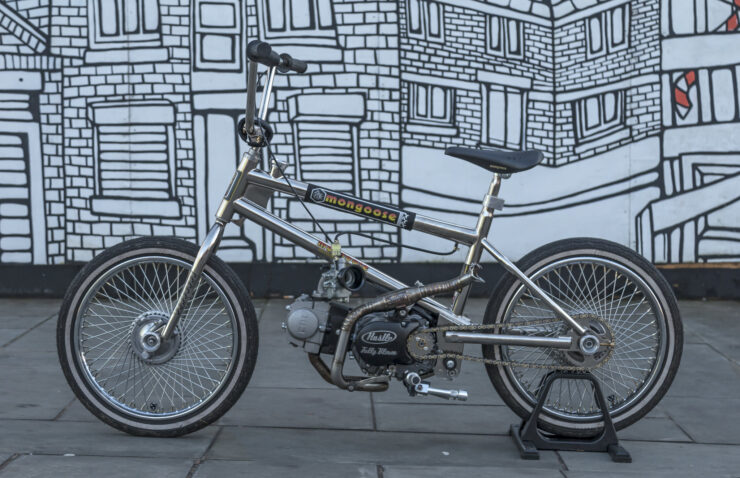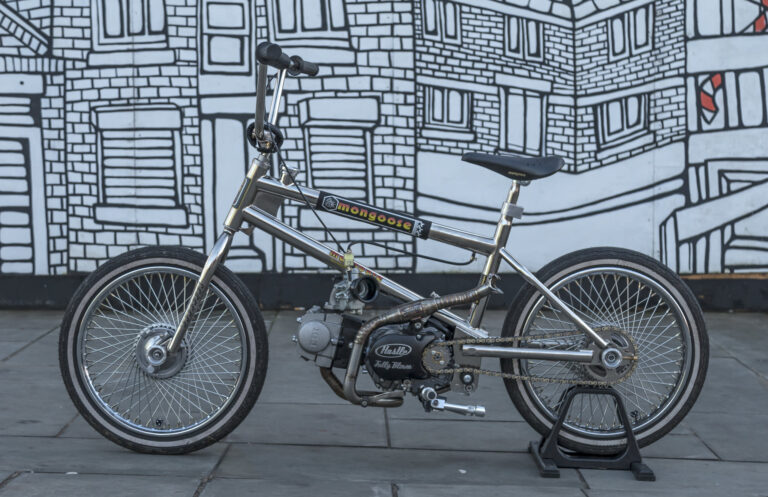 #2 A Motorized 1983 Mongoose Californian BMX Bike by Sub Kulture Cycles
Before you get out the pitchforks and flaming torches let me put your minds at ease – no vintage Mongoose Californian BMX bikes were harmed in the production of the motorized bike you see before you.
The frame isn't an original Mongoose unit, it was made by Adam Ryan at Kepspeed in the UK as a semi-replica of the famous BMX frame with the addition of mounts for an engine, and a top tube that doubles as a fuel tank.
The bike is the work of Tony at Sub Kulture Cycles, a disarmingly friendly guy who is currently working on an ambitious plan to build motorized versions of 12 famous BMX bikes, and he's doing it all in his home garage.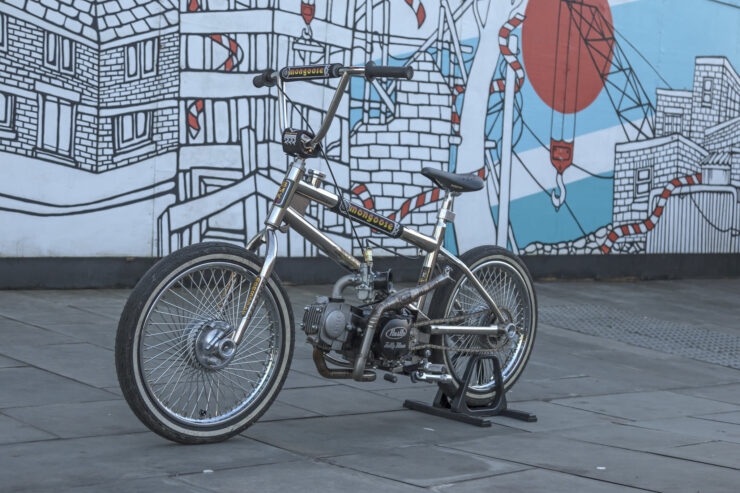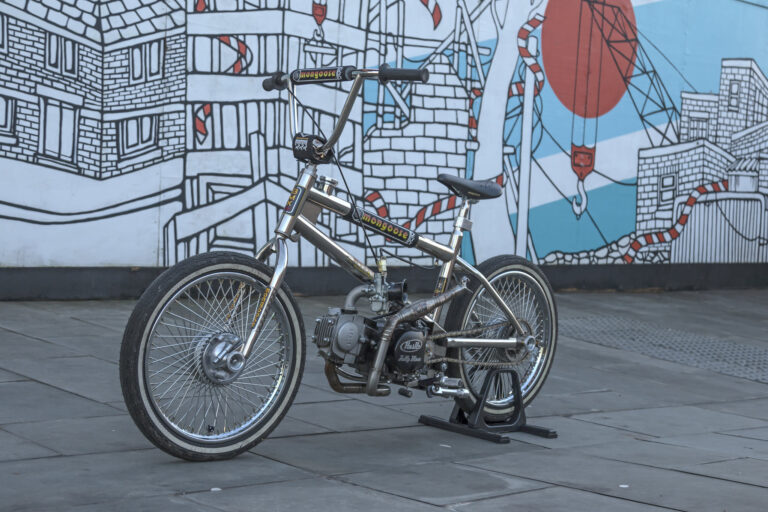 ---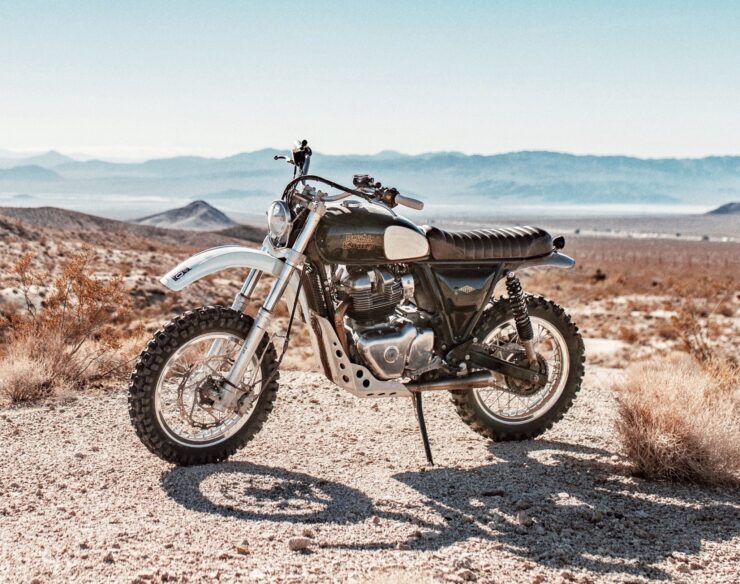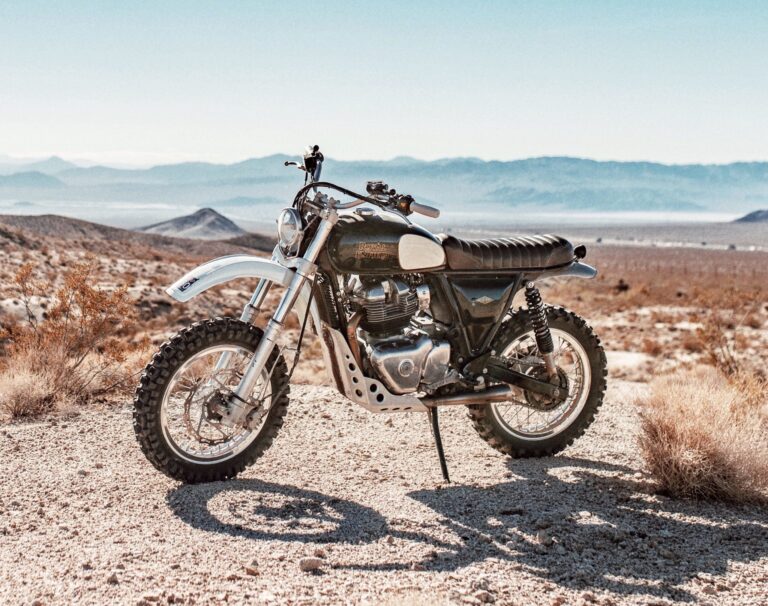 #1 Royal Enfield Interceptor "Desert Runner" by Revival Cycles
The Desert Runner is one of the most consequential custom motorcycles built by the team at Revival Cycles, in order to build it they were shipped an unreleased Royal Enfield Interceptor from the factory under cover of night in the back of an unmarked truck. This bike and the work around it had to remain a need-to-know Skunkworks project until the model had been publicly unveiled.
The Interceptor is a critically important bike for Royal Enfield, it's powered by the all-new 650cc parallel twin that is going to power the company well into the 21st century. Royal Enfield proudly call themselves "the oldest global motorcycle brand in continuous production" and if you've ever been to India you'll have likely seen hundreds (perhaps thousands) of them weaving through the country's notorious traffic.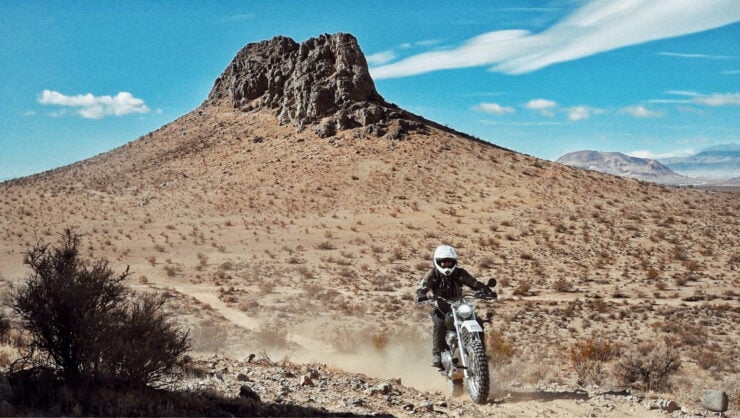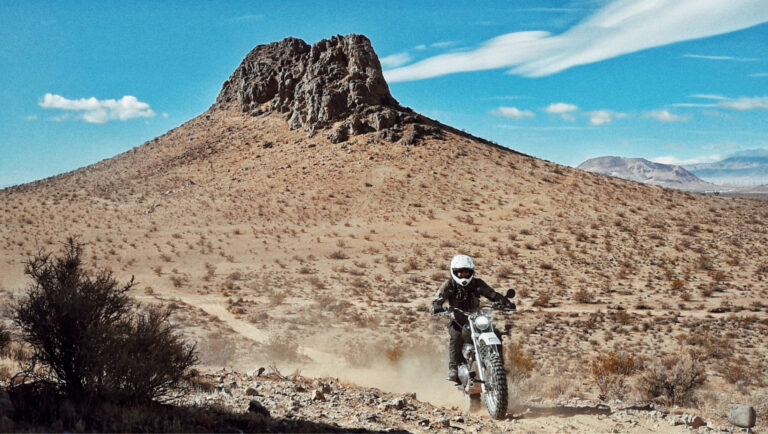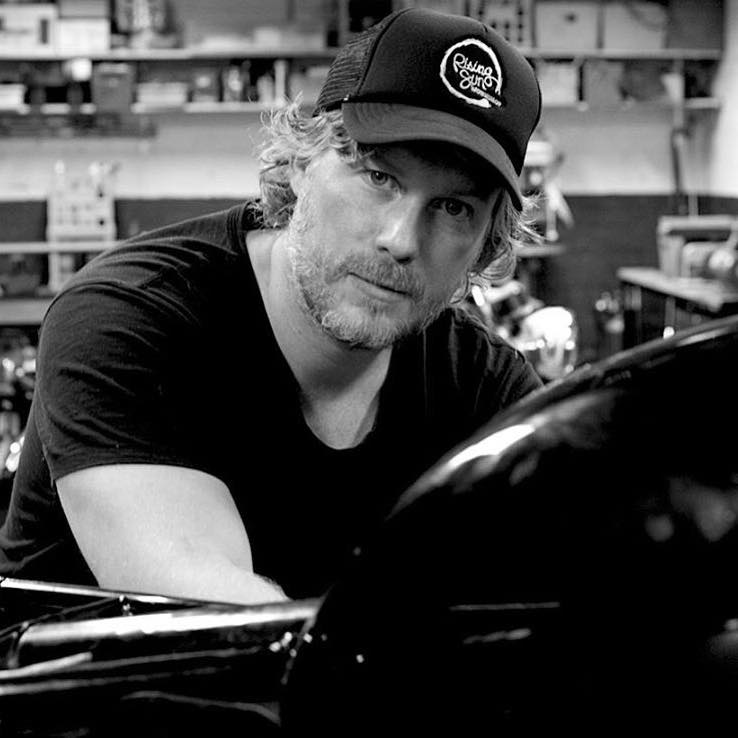 Articles that Ben has written have been covered on CNN, Popular Mechanics, Smithsonian Magazine, Road & Track Magazine, the official Pinterest blog, the official eBay Motors blog, BuzzFeed, Autoweek Magazine, Wired Magazine, Autoblog, Gear Patrol, Jalopnik, The Verge, and many more.
Silodrome was founded by Ben back in 2010, in the years since the site has grown to become a world leader in the alternative and vintage motoring sector, with well over a million monthly readers from around the world and many hundreds of thousands of followers on social media.