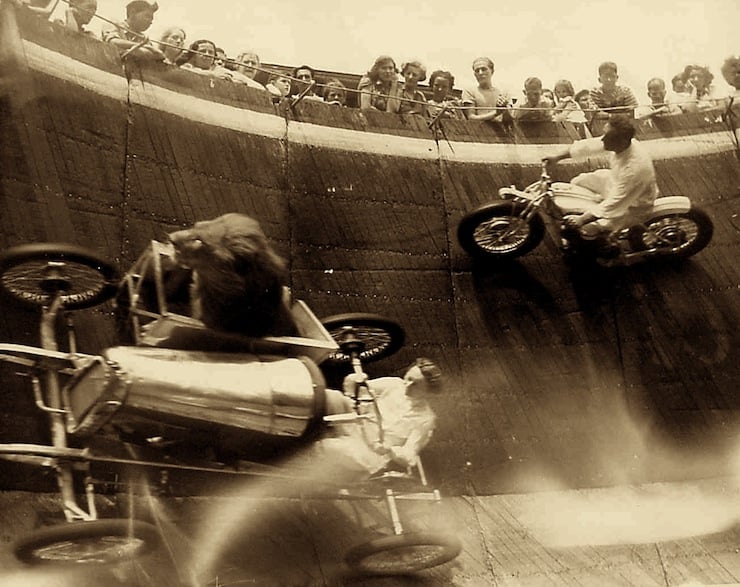 Silodrome's Reach
Silodrome is frequently covered by sites across the web and around the world – with multiple features on CNN, Fox News, the official Pinterest blog, the official eBay Motors blog, Smithsonian Magazine, the Daily Mail, Road & Track Magazine,  Popular Mechanics, Hagerty, BuzzFeed, Autoweek Magazine, Wired Magazine, Autoblog, Gear Patrol, Jalopnik, The Verge, Highsnobiety, Men's Journal, Hemmings, Motor Authority, Cool Material, io9, Thrillist, Gizmodo.jp  Laughing Squid, Bike EXIF, Imogene & Willie, B3, Where is the Cool, Pipeburn, The Aether Journal, The Impossible Cool, The Fancy, Bubblevisor, The Awesomer, and Airows.
Silodrome – Who We Are
Silodrome was founded in 2010 by Ben Branch as a website dedicated to Gasoline Culture and all it entails – We write about modern cars, classic cars, motorcycles, racing, gear, gadgets, clothing, boats, planes, airships and the occasional submarine. The site now has millions of readers around the world, and hundreds of thousands of followers on social media.
Silodrome is updated daily, with two daily updates during the week and two daily updates over the weekend.
If you'd like to follow Ben's adventures you can follow him on Instagram here or connect on LinkedIn here.
Contributing Writers
We've had a slew of contributors over the years who have published a wide variety of stories on Silodrome about everything from bespoke race car design and Patrick Dempsey's Mustang, to motorcycle helmet safety standards and a remarkable father/daughter built muscle car.
If you'd like to become a contributor please send us a message via the contact page, we generally ask for three recent examples of your work as well as a bio, and we offer a fixed rate per article with a target word count of 800 to 1,000+.
What Is A Silodrome?
The traditional "Silodrome" was a carnival sideshow attraction sometimes referred to as the "Wall of Death" – you may have seen one at a small county fair – the vertical velodromes were originally built in the countryside from old grain silos, leading to the name: silo drome.
Daredevils ride motorcycles and small cars around the sides of the Silodrome using G-forces to stay glued to the wall, often juggling, doing headstands, drinking bourbon and collecting tips from the audience as they go round.
Contact Us
If you'd like to contact us you can click the red button below to visit the contact page, alternatively you can click the corresponding buttons for the privacy policy, and the terms of service.
Silodrome doesn't have a physical office, but you Ben travels around the US and to Europe, Asia, Australia, and further afield frequently to attend shows, meet people, and have the occasional adventure.
Contact Us    Privacy Policy    Terms of Service
Intellectual Property
We were advised to trademark "Silodrome", "Gasoline Culture," and the "Piston/Blade" logo after multiple instances of intellectual property theft over the past few years. People were setting up clones of Silodrome or attempting to sell clothing and products featuring the Piston/Blade, or trying to create automotive/motorcycle publishing outlets using the term "gasoline culture" which Ben created in 2011 specifically for Silodrome.
All three of these are now officially trademarked in the United States and covered internationally under the Madrid Protocol. Please don't copy or clone Silodrome, Gasoline Culture, or the Piston/Blade. We aren't a large multinational publishing corporation – we're an independent publisher, we work very hard, and we love what we do.