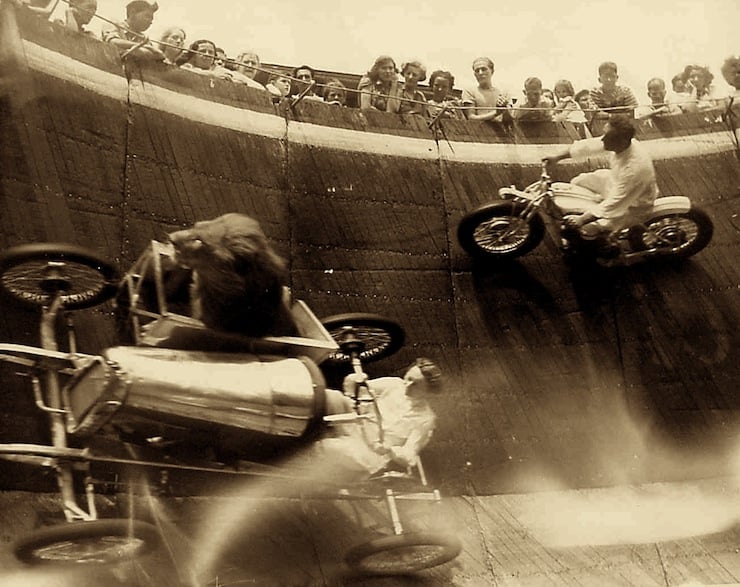 Silodrome was founded in 2010 by Ben Branch as a website dedicated to Gasoline Culture and all it entails – We write about modern cars, classic cars, motorcycles, racing, gear, gadgets, clothing, boats, planes, airships and the occasional submarine.
Silodrome is updated daily, with two daily updates during the week and one daily update over the weekend.
If you'd like to follow Ben's adventures you can follow him on Instagram here, connect on LinkedIn here, and see what he's up to on Google+ here.
The traditional "Silodrome" was a carnival sideshow attraction sometimes referred to as the "Wall of Death" – you may have seen one at a small county fair – the vertical velodromes were originally built in the countryside from old grain silos, leading to the name: silo drome.
Daredevils ride motorcycles and small cars around the sides of the Silodrome using G-forces to stay glued to the wall, often juggling, doing headstands, drinking bourbon and collecting tips from the audience as they go round.