Editor's Note: For the first time in Silodrome's 10 year history we're publishing the Top Cars list for a year in early January of the following year. The reason for this is that last year we unfairly missed a car from the list because it went viral after we published the Top 10 in late December – so from now on we'll do the Top Cars and Top Motorcycles lists in early January.
There's nothing that can be said about 2020 that hasn't already been said by people far more clever, funny, and handsome than I'll ever be. So let me just say, if you're reading this that means we both made it through 2020 in one piece, and that calls for a drink.
To be perfectly honest I had already poured myself a glass of Talisker before I wrote that last sentence but at least now I feel like my drink has a purpose. Go pour one for yourself and get settled in because this Top 20 is easily one of our best ever. And that statement is coming from a man who has a burning white-hot hatred for listicles.
How The Top 20 Is Decided
As always, we compile our annual lists using web traffic logs to determine which vehicles were the most popular – so essentially it's the readers clicking through and reading the articles that results in the votes being cast.
It's the fairest and most democratic way of doing it that I can think of, though it does tend to favor vehicles featured earlier in the year. That said, over half the cars on this list are from mid-year onwards. As always, I'll be posting the images and the intro-text in reverse order below, and each one has a link to the full article if it catches your eye and you want to read more about it.
Now without further ado, let me just say thank you for reading this far down and not just skipping ahead to see who's number one!
⤈ #20 – The 1967 BMW-Glas 3000 V8 Fastback Prototype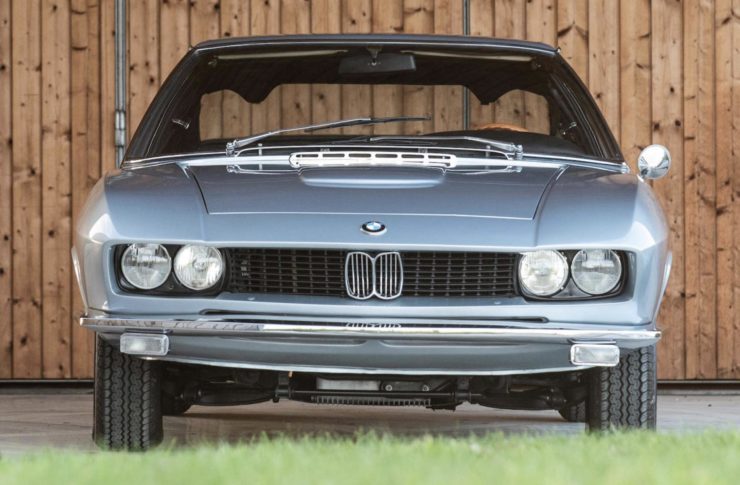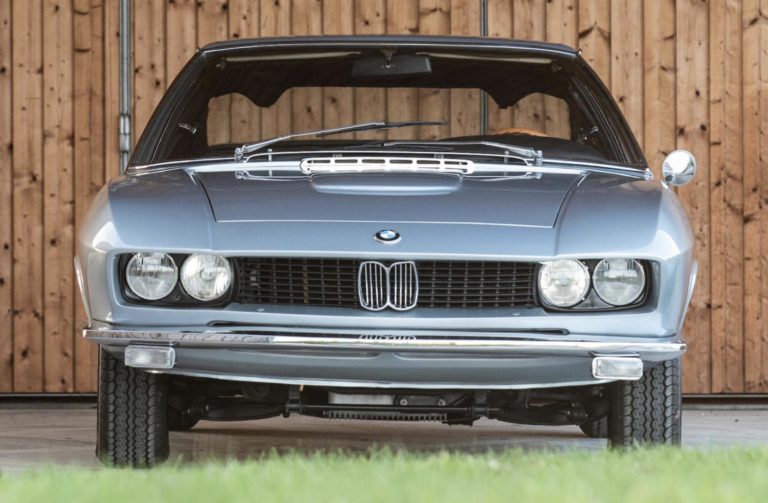 This is the 1967 BMW-Glas 3000 V8 Fastback prototype, it's the only one that was ever made. There was hope that BMW would embrace the car as its own luxury coupe however it was sadly to remain a single prototype, with BMW instead developing their own car – the 3.0 CS.
The short-lived series of vehicles from BMW-Glas are now highly sought after, they were only produced in limited numbers from 1966, when Glas was acquired by BMW, until 1968.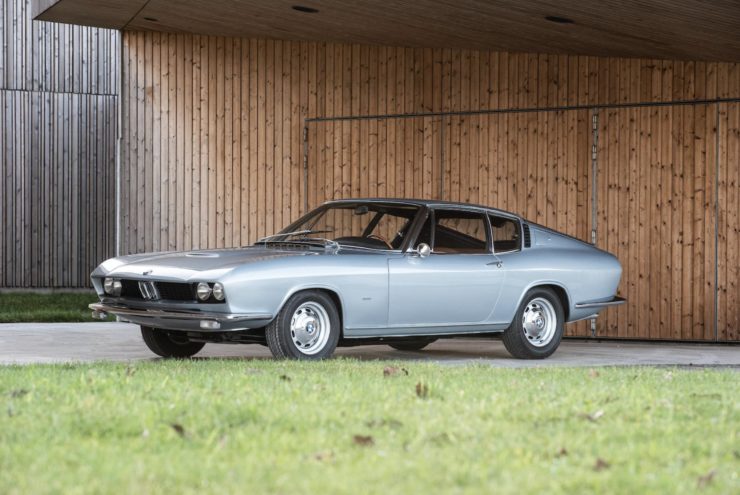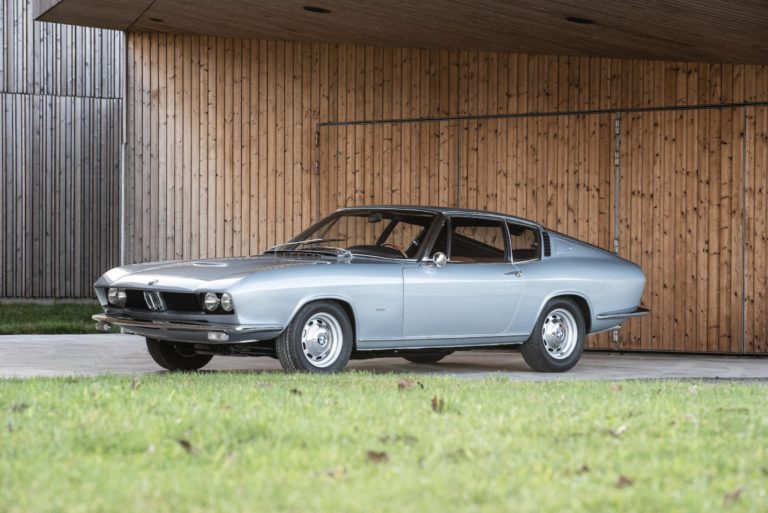 ⤈ #19 – The Six-Wheeled Panther 6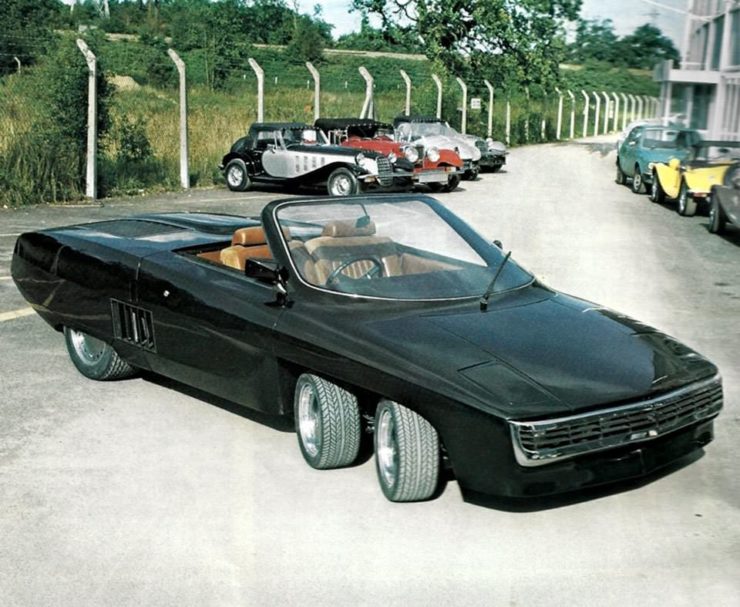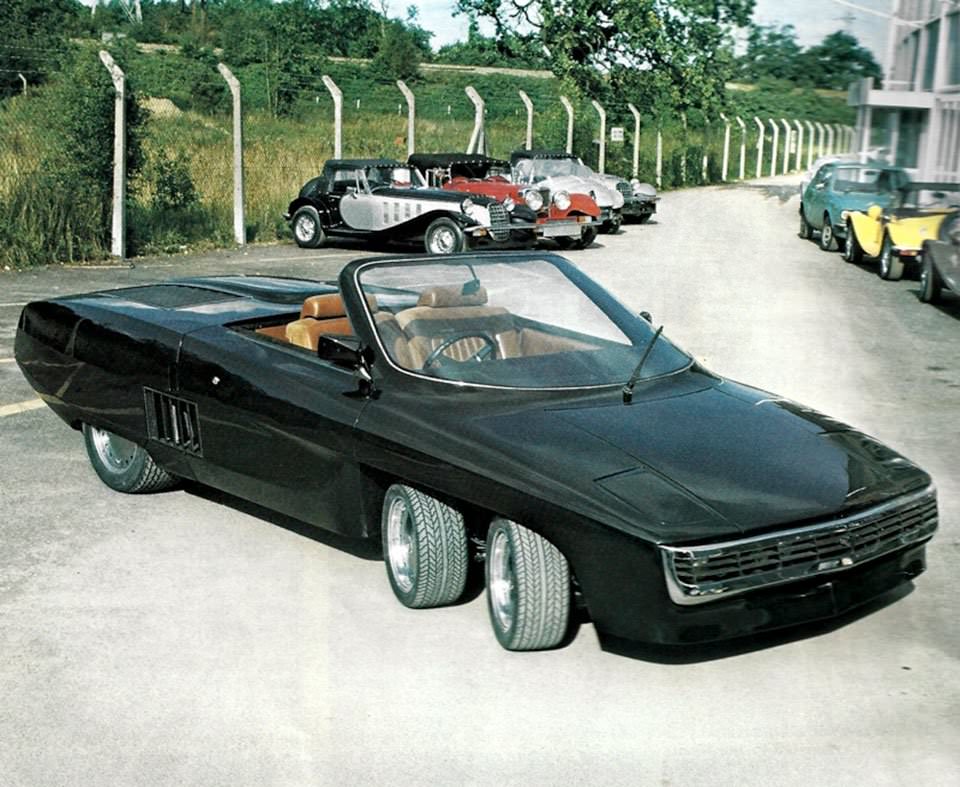 In 1977 when the Panther 6 was unveiled to the general public for the first time at London's 1977 Motorfair show at Earls Court it caused a global sensation.
It had been developed by the small British automaker Panther in total secrecy and it quickly became the most talked about car in the world for a few weeks after the show.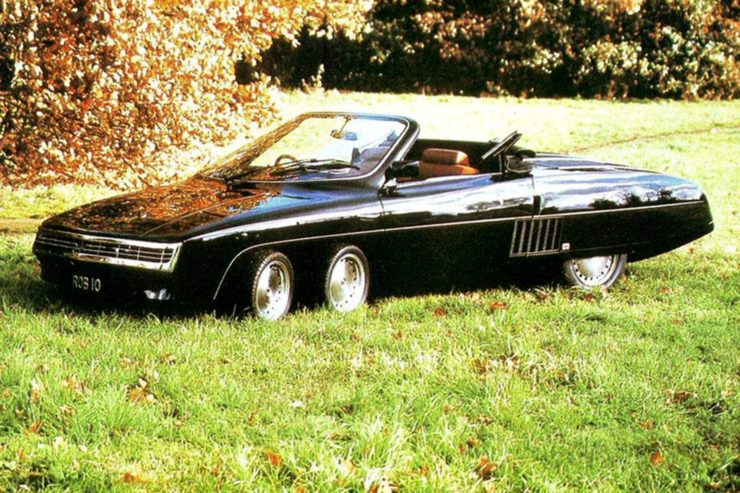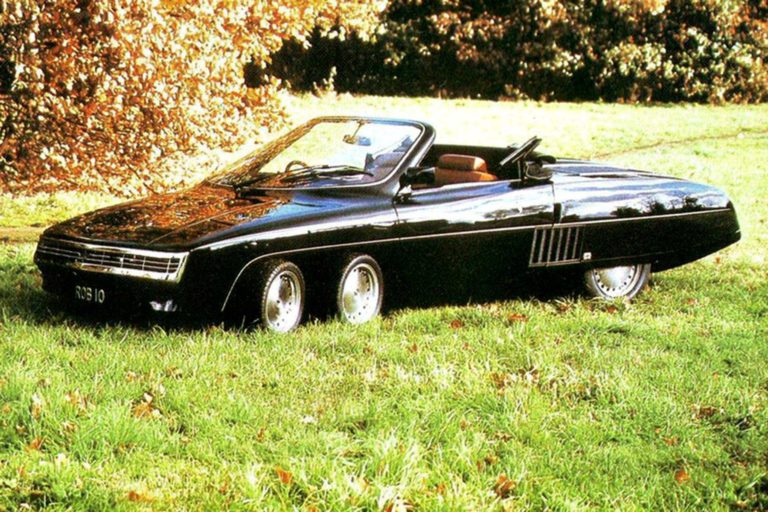 ⤈ #18 – Prince's Purple Rain Tour Bus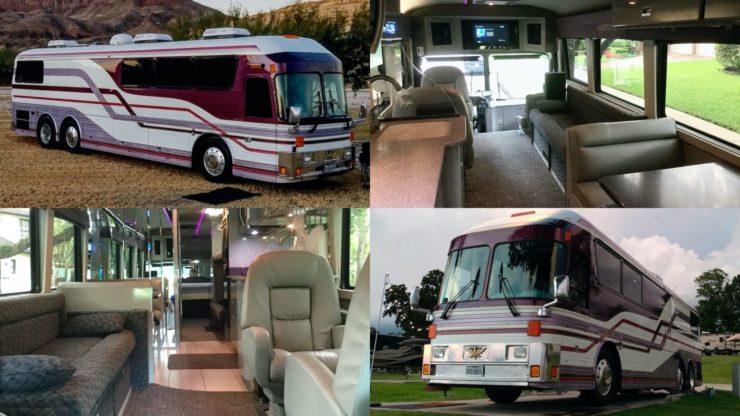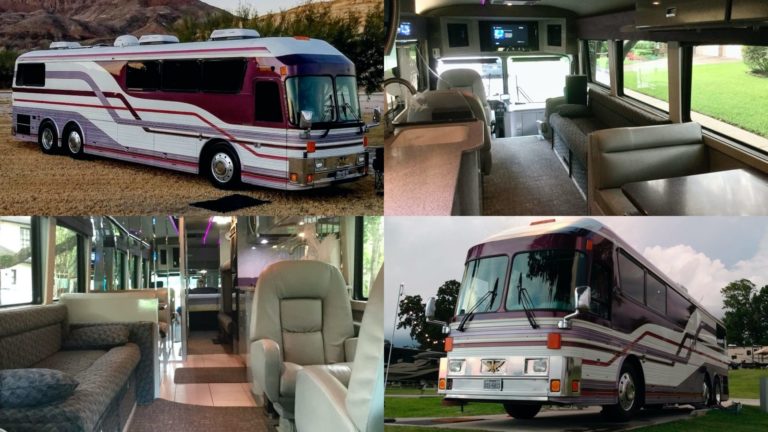 The Covid-19 pandemic has seen many of us spend much of 2020 in full or partial lockdown, this has of course led to an increased interested in adventures and road trips once this is all over.
With the surge in interest around "van life" (living out of a converted van while you travel), a lot of people have been searching through online classifieds for suitable vans and busses. I think today we may have discovered the greatest bus in modern human history – the original tour bus used by Prince for his Purple Rain Tour that ran from late 1984 into 1985.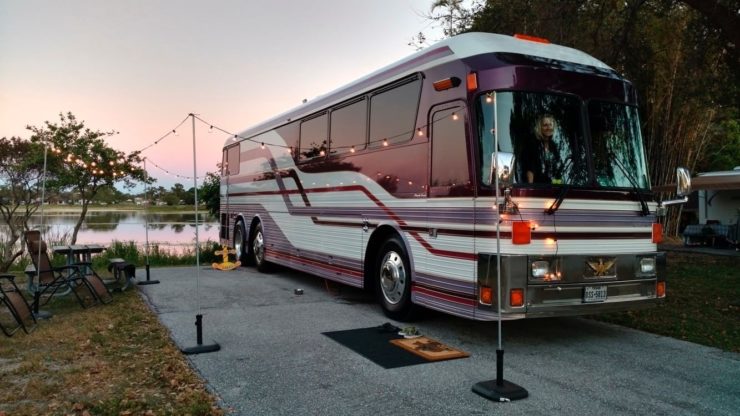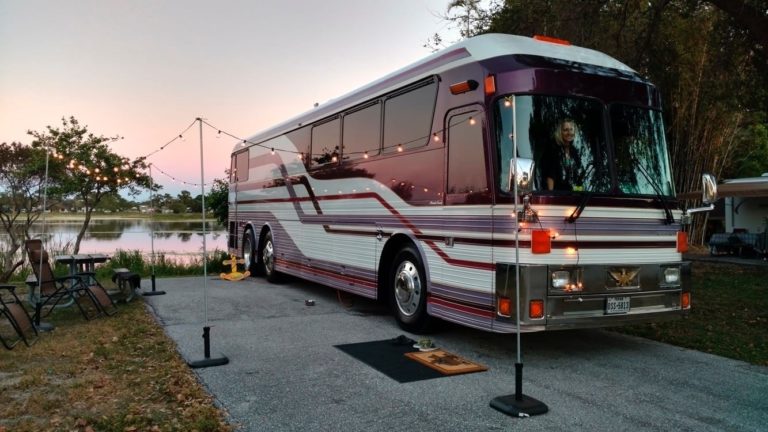 ⤈ #17 – The M274 Mule 1/2 Ton 4×4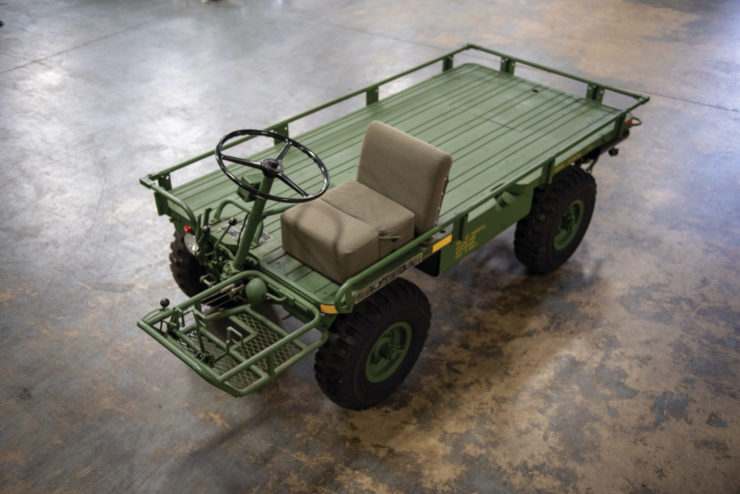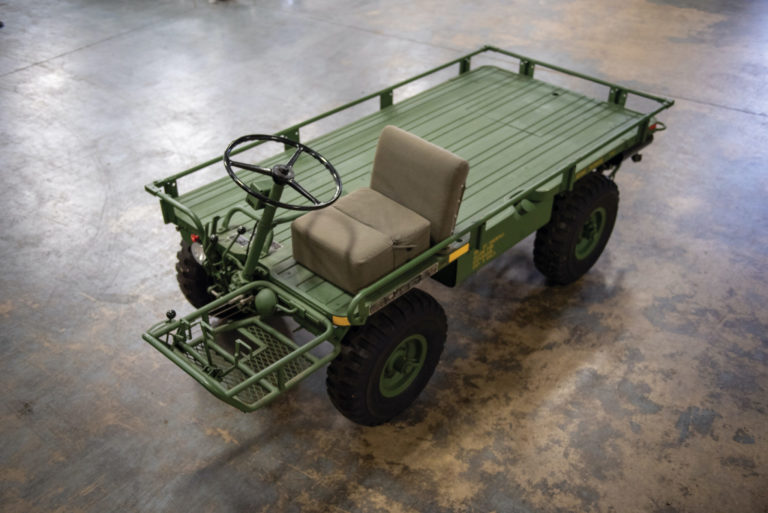 The M274 Mule 1/2 Ton 4×4 was used extensively in the Vietnam War as both a weapons platform and a specialist transportation vehicle that could traverse exceedingly difficult jungle terrain with 1/2 a ton of equipment, men, or supplies.
Otherwise known as the "U.S. Military M274 Truck, Platform, Utility, 1/2 Ton, 4X4" or "Carrier, Light Weapons, Infantry, 1/2 ton, 4×4" the vehicle quickly became known simply as the "Mule" or the "Mechanical Mule" – an obvious reference to its mule-like ability to carry heavy loads through tough environments – albeit slowly.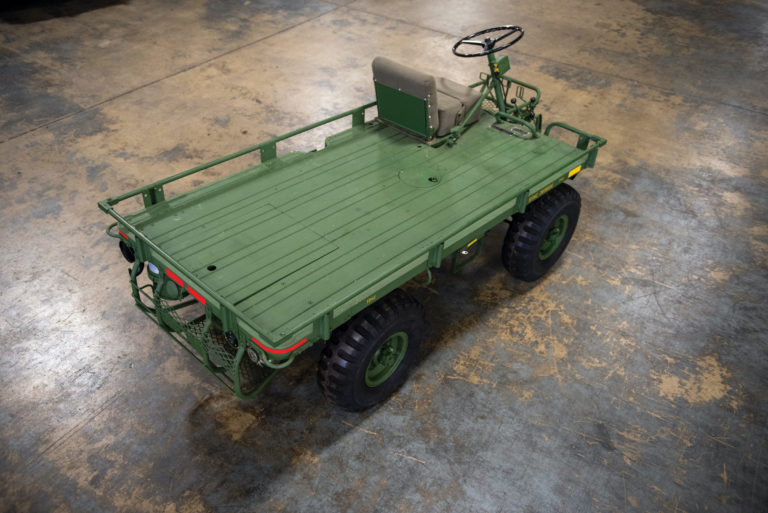 ⤈ #16 – The 707 hp Jeep Wagoneer Hellwagon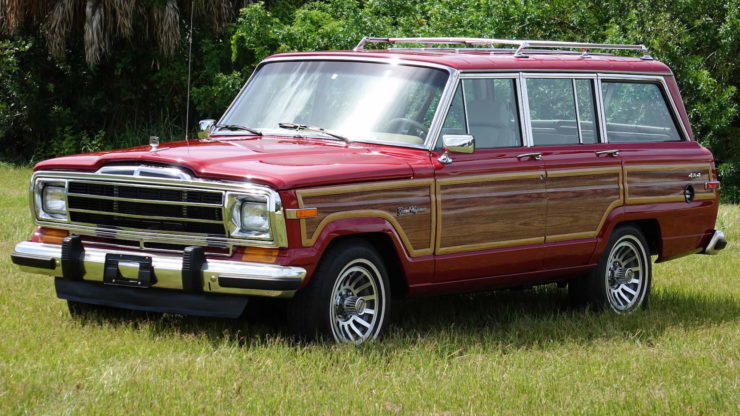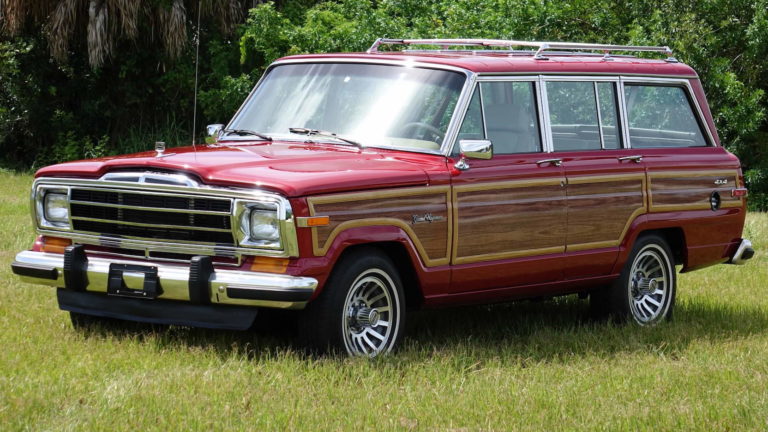 Although it looks entirely stock from the outside, this 1989 Jeep Wagoneer is fitted with a 707 hp Hellcat engine and a specially modified drivetrain designed to withstand the prodigious 650 ft lbs of torque.
The original Jeep Wagoneer is remembered today as the father of the modern luxury SUV, it was first released in 1962 with a series of unusual features for an off-road vehicle including power steering, optional automatic transmissions, a radio, independent front suspension, and even optional air-conditioning.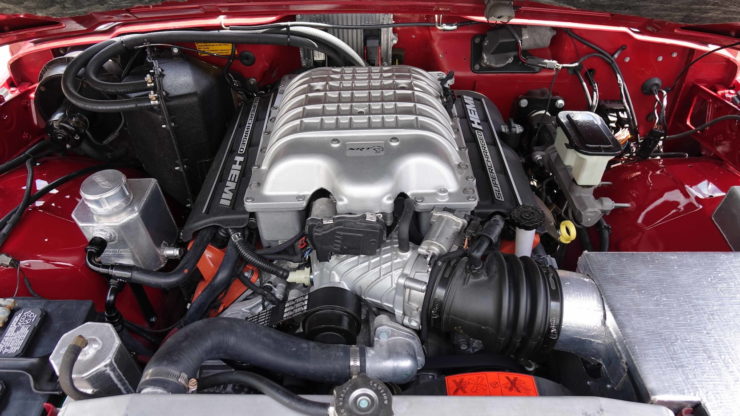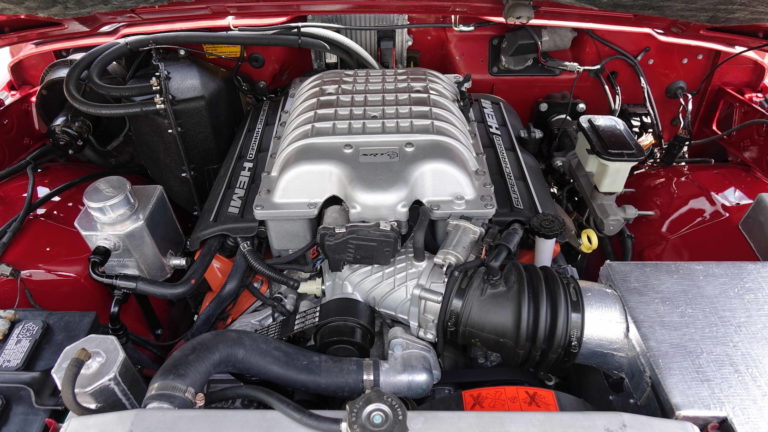 ⤈ #15 – Mercedes-Benz Ruthmann Unimog Race Car Hauler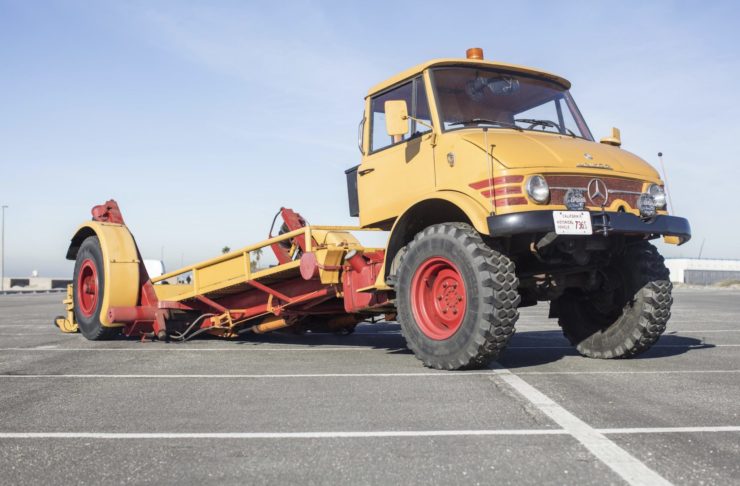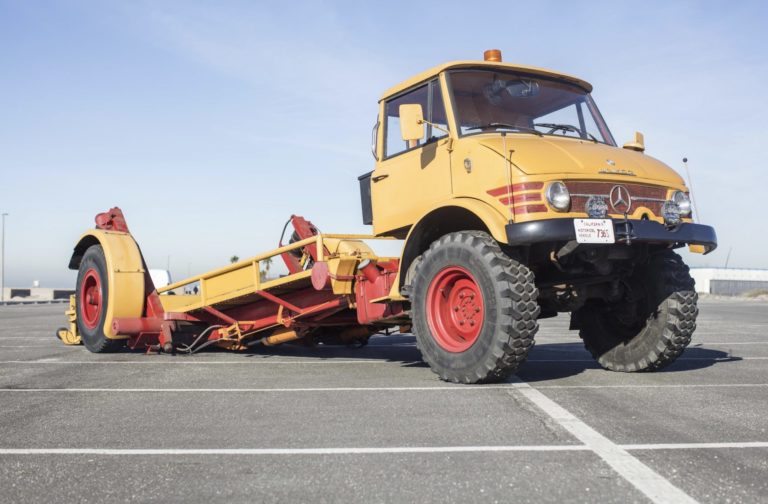 This 1966 Mercedes-Benz Unimog car hauler is one of the more unusual methods you could use to get your car to the race track, it has a unique rear hydraulic system that moves both rear wheels out from under the tray back, the tray back then lowers down to the ground so cars can be loaded and unloaded.
Underneath the tray back there is an H-shaped brace that lowers to slightly lift the rear wheels off the ground so they can be extended outward, and it's this H-brace that then lowers the rear of the tray down to the ground. This can be hard to visualise so we found an old YouTube clip that shows the mechanism working on a similarly equipped Unimog and added it below (it may be this same vehicle, but we haven't been able to independently confirm that).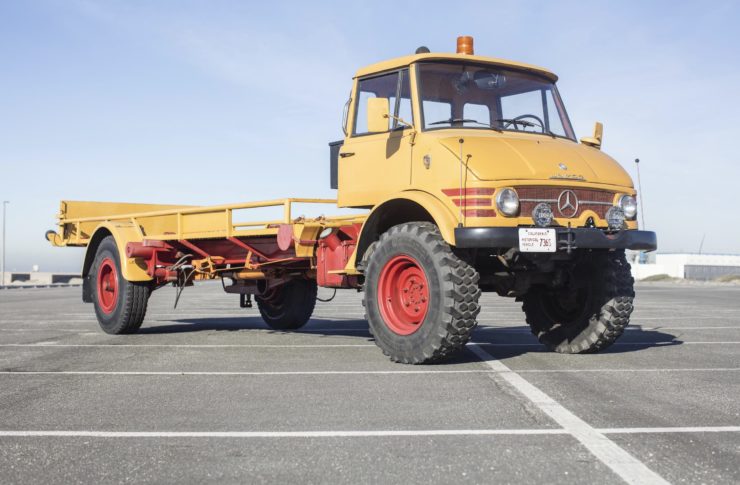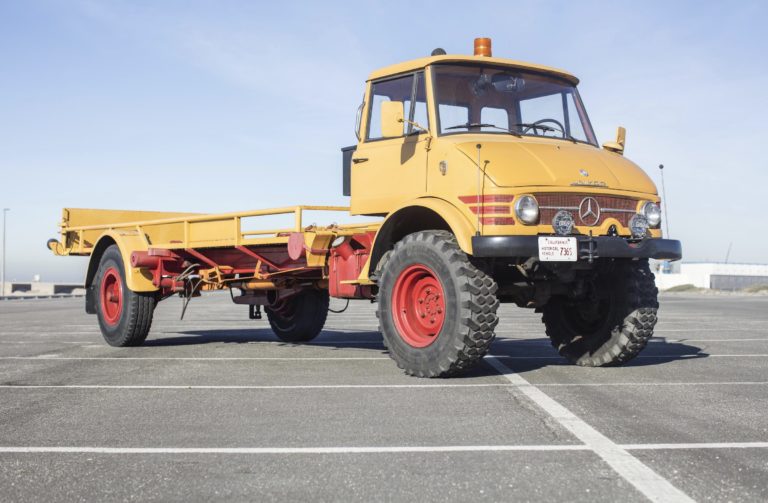 ⤈ #14 – The Super Bond Bug – A 150 bhp Superbike Three-Wheeler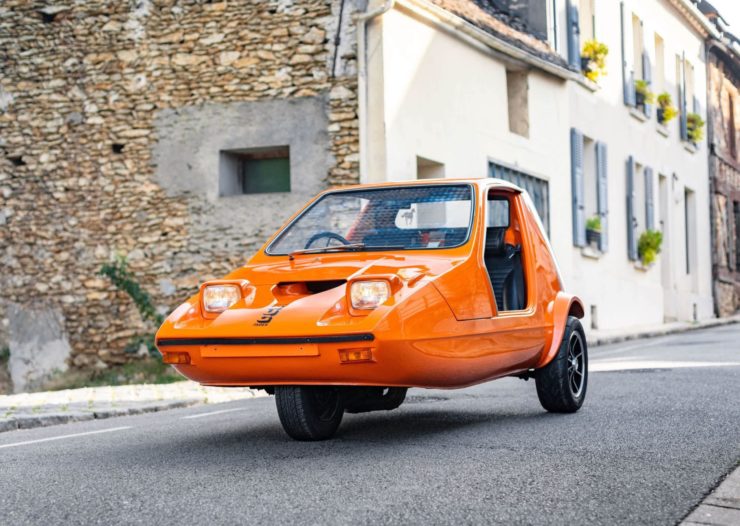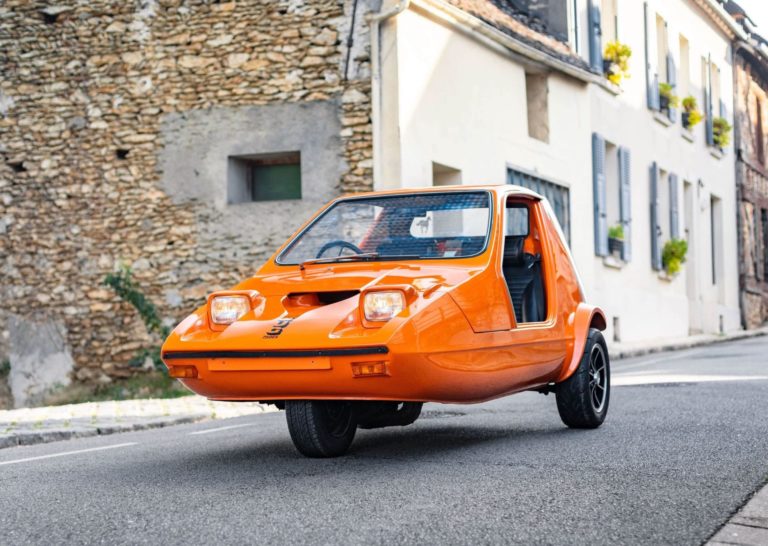 The Bond Bug isn't the sort of car you'd typically associate with speed. It only has three wheels after all, and its somewhat relaxed four cylinder engine was capable of just 29 bhp on a good day.
The original designers of the Bond Bug never intended it to be fitted with an engine capable of 150 bhp, in fact if they learned of this existence of the Bug you see here they'd almost certainly need a lie down in a darkened room.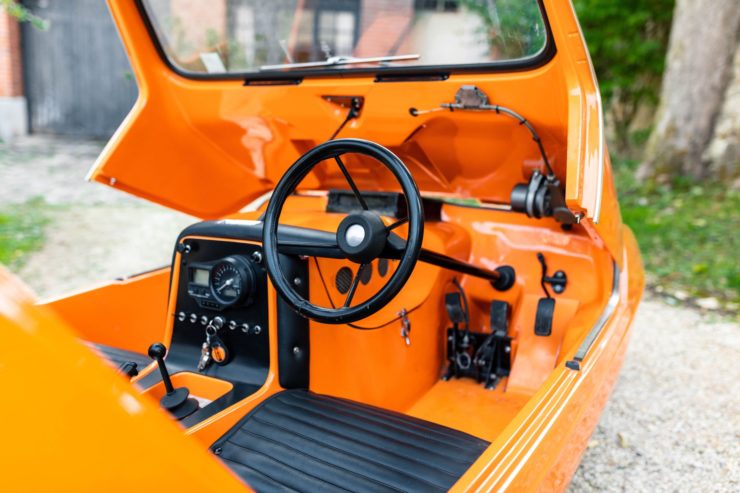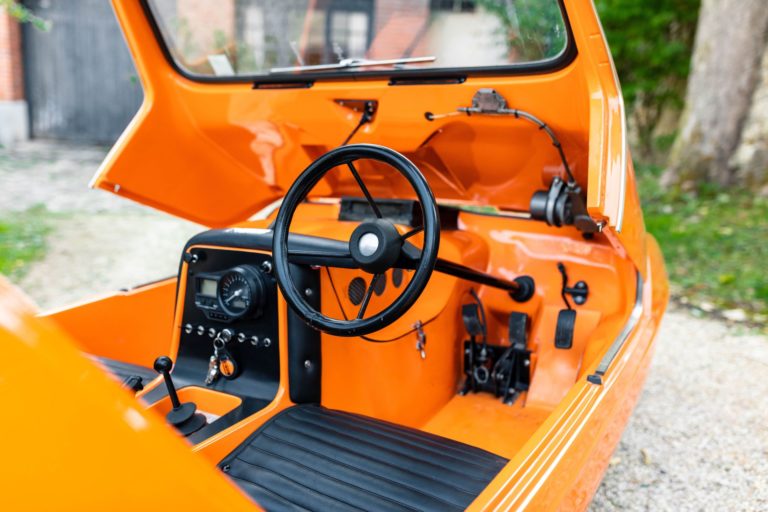 ⤈ #13 – The $1.3 Million Dollar Jeep CJ7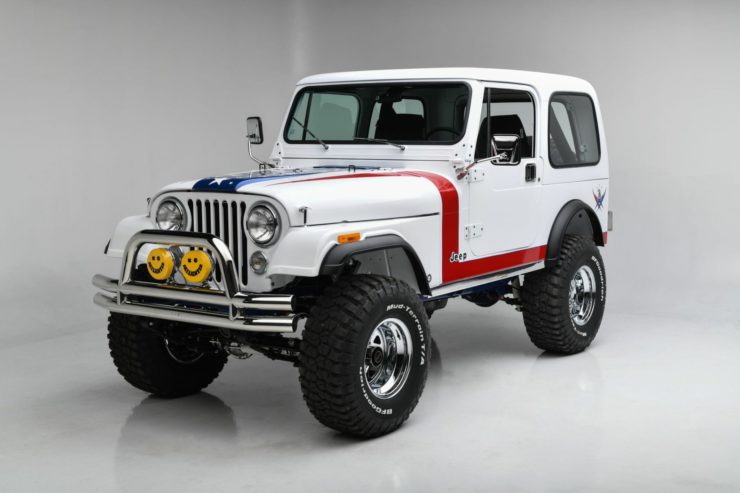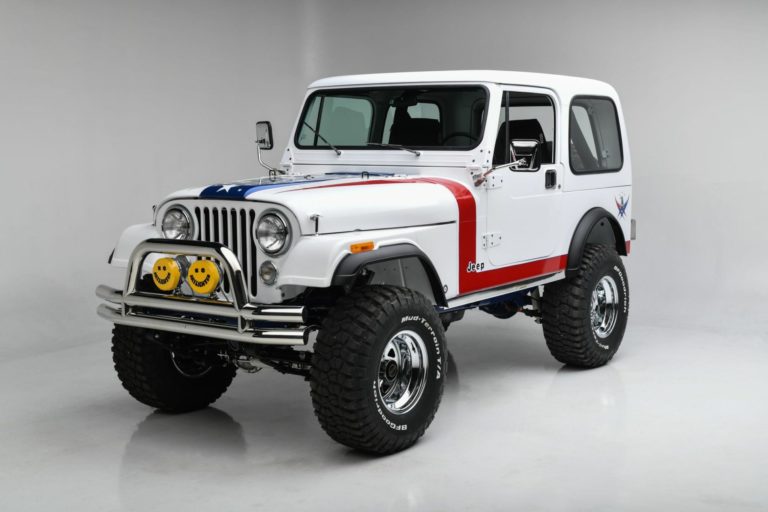 The 1981 Jeep CJ7 you see here was comprehensively restored and upgraded by Richard Rawlings and the crew at Gas Monkey Garage, it was then auctioned by Barrett-Jackson at their 2019 Scottsdale auction where is achieved the eye-watering hammer price of $1,300,000 USD.
This price was achieved because the Jeep was being auctioned to raise money for the Gary Sinise Foundation – a charity that supports those who served in the US military and their families.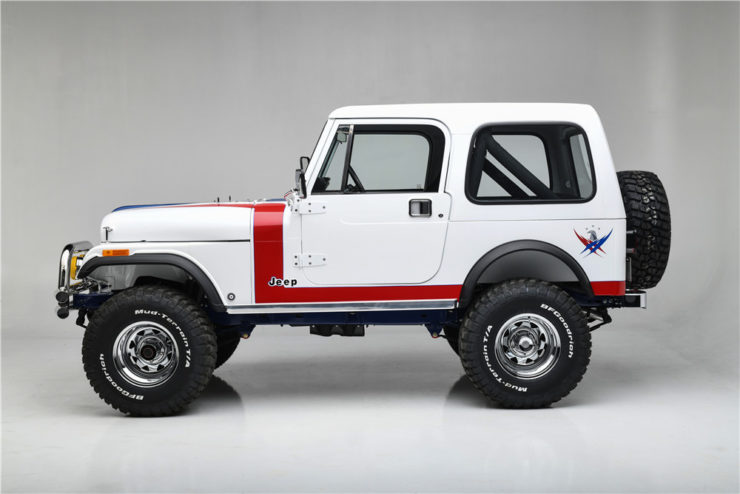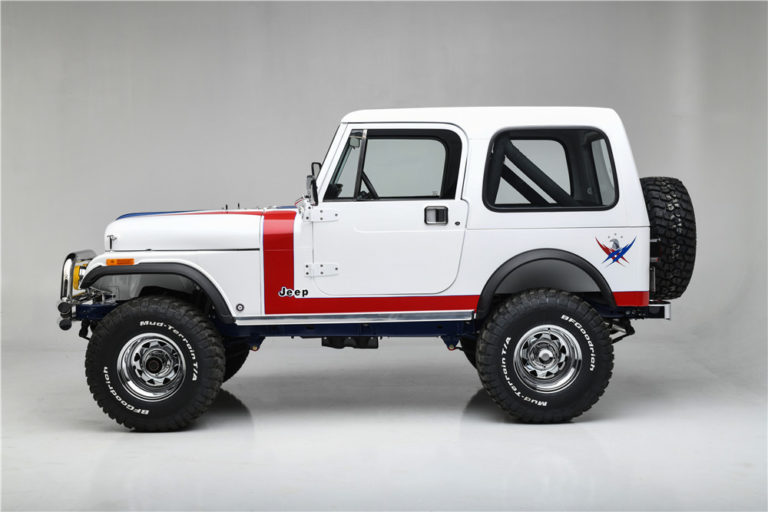 ⤈ #12 – The Mercury Cougar XR7 From James Bond's "On Her Majesty's Secret Service"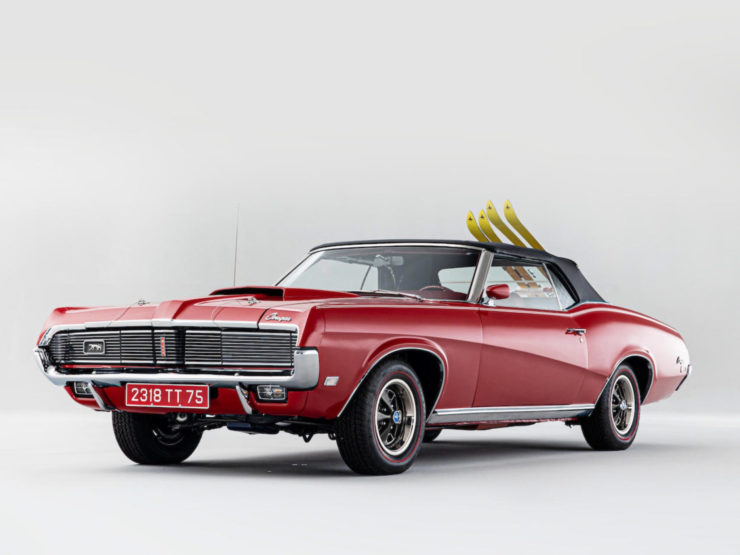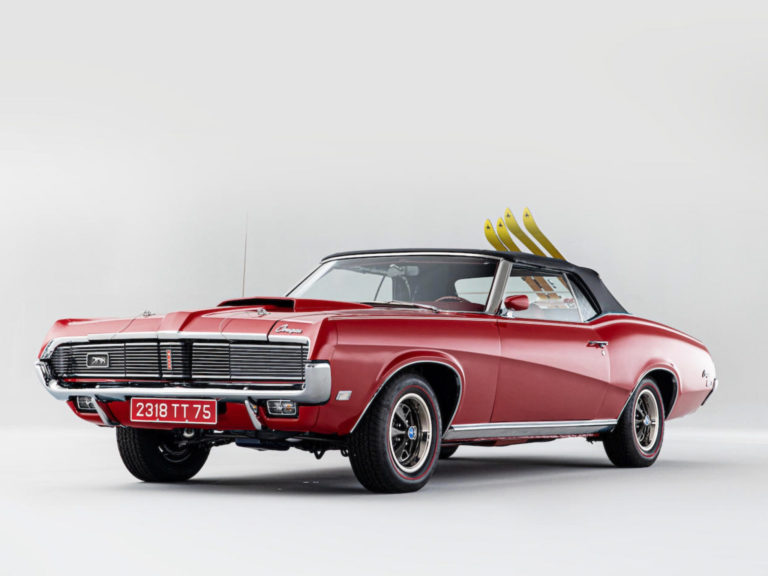 This is a 1969 Mercury Cougar XR7 convertible that had a starring role in the classic James Bond film On Her Majesty's Secret Service starring George Lazenby and Diana Rigg.
The most famous car chase scene in On Her Majesty's Secret Service (watch it below) involved the Mercury Cougar XR7 being driven by Contessa Teresa di Vicenzo (Diana Rigg) through a Swiss mountain village. The car chase joins in with an ice racing event (keep your eye out for the Mk1 Ford Escort) and she eventually escapes.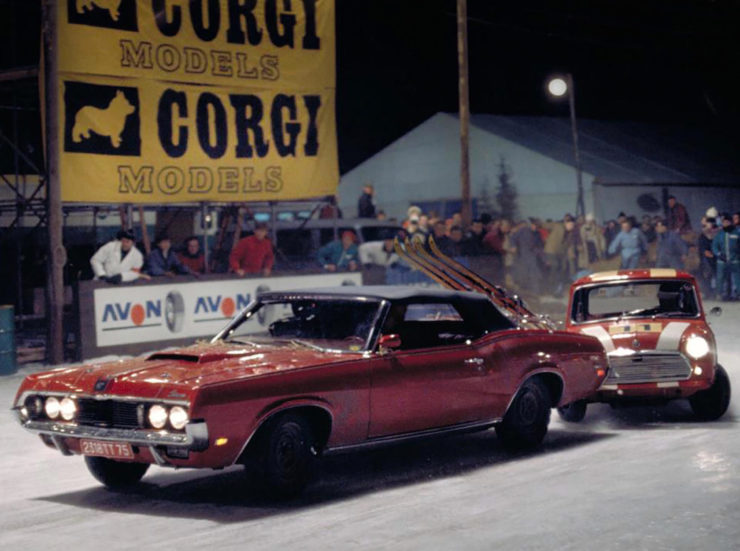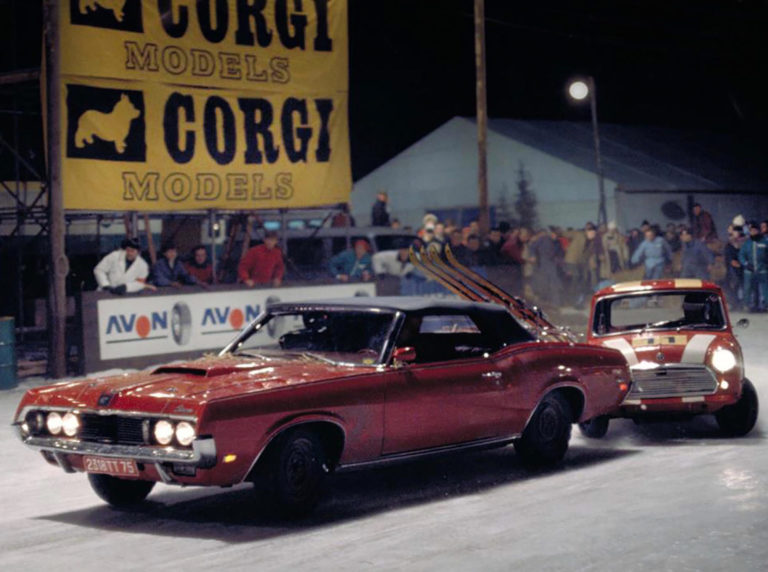 ⤈ #11 – 800HP Experimental BMW Race Car Driven By Ronnie Peterson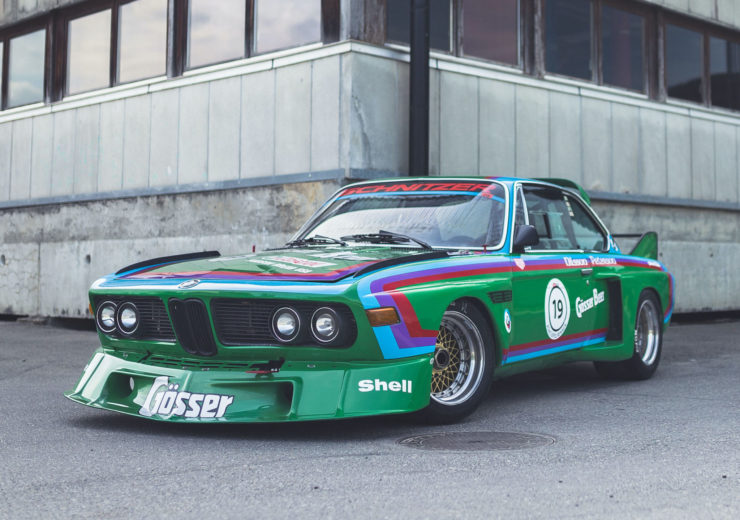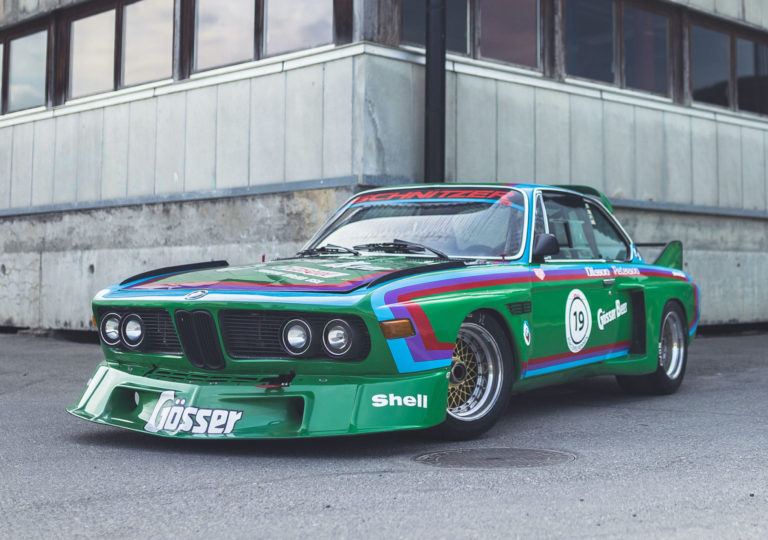 When it was first raced in 1976 at the Six Hours of Silverstone this 1974 BMW CSL was producing almost 800 hp courtesy of a turbocharger, this turned out to be far too much for the gearbox which imploded after 43 laps with legendary Formula 1 driver Ronnie Peterson at the wheel.
The car actually started life as a BMW 3.0 CSi which was converted to 3.2 CSL turbo specification to compete in Group 5. It was initially raced by two Swedish racing legends, Gunnar Nilsson and Ronnie Peterson, with their first entry being the aforementioned 1976 Six Hours of Silverstone on May the 9th. Impressively Peterson drove it to the 2nd fastest time in the first practice session for the event, clearly showing that the car had extraordinary potential.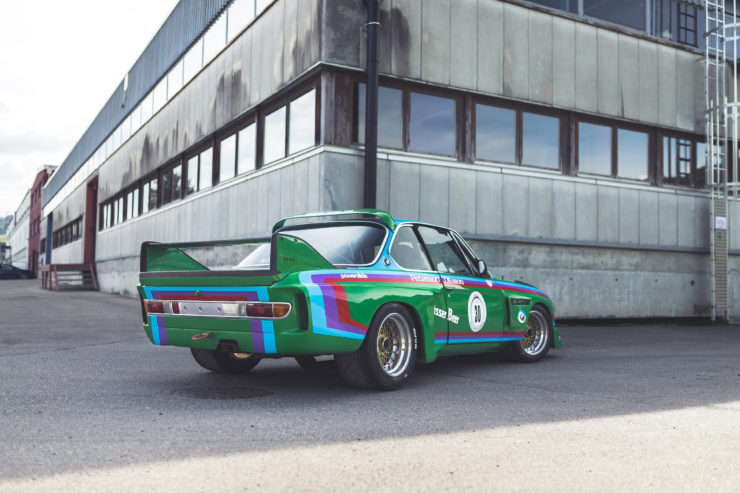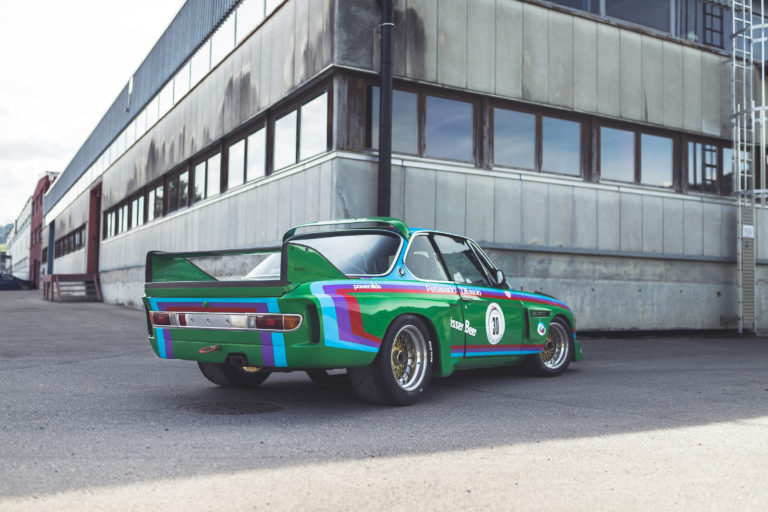 ⤈ #10 – An Indian Post-Apocalyptic Battle Van By Holy Shift Garage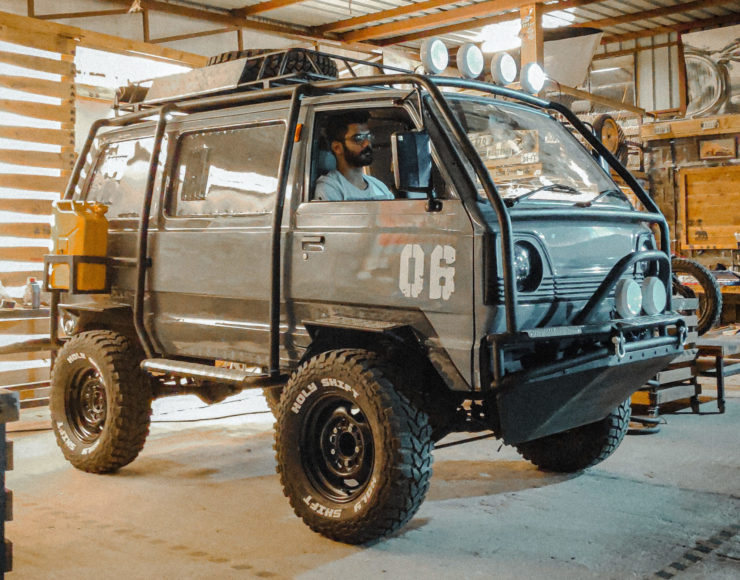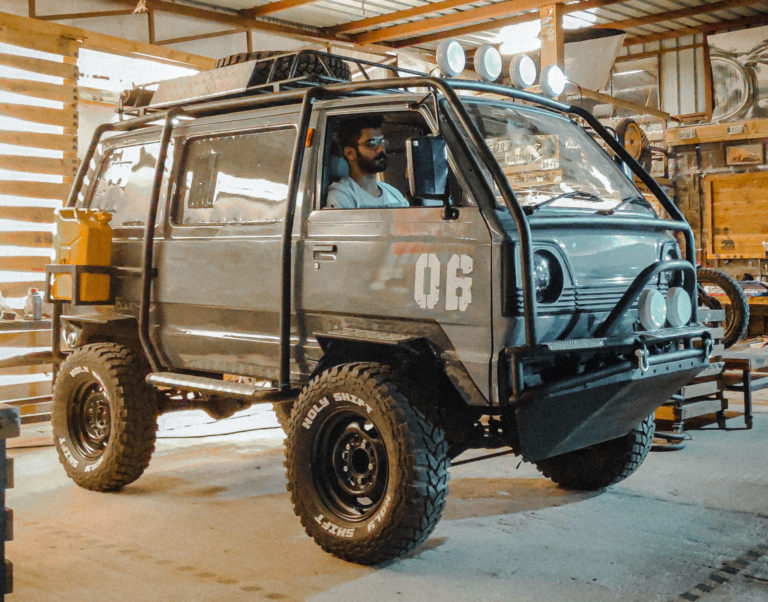 Holy Shift Garage is an Indian custom motorcycle (and car) workshop that channel the original spirit of the A-Team but with a distinctly South Asian style. The team have their own TV show on India's hugely popular Power Drift channel, with millions tuning in to watch them turn otherwise normal Indian vehicles into wild and wonderful customs.
This Suzuki Omni (Suzuki Carry) van is their latest four-wheeled creation, they started with a scrapped Omni that was in such terrible shape it was almost certainly destined for the crusher. Once they had stripped it back to bare metal they released it was worse than they had initially anticipated, there was rust everywhere, the engine wasn't working, and the interior was unusable.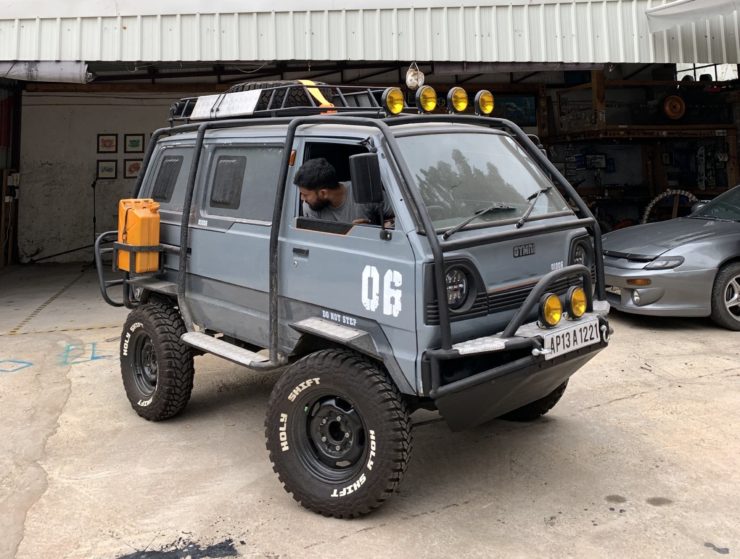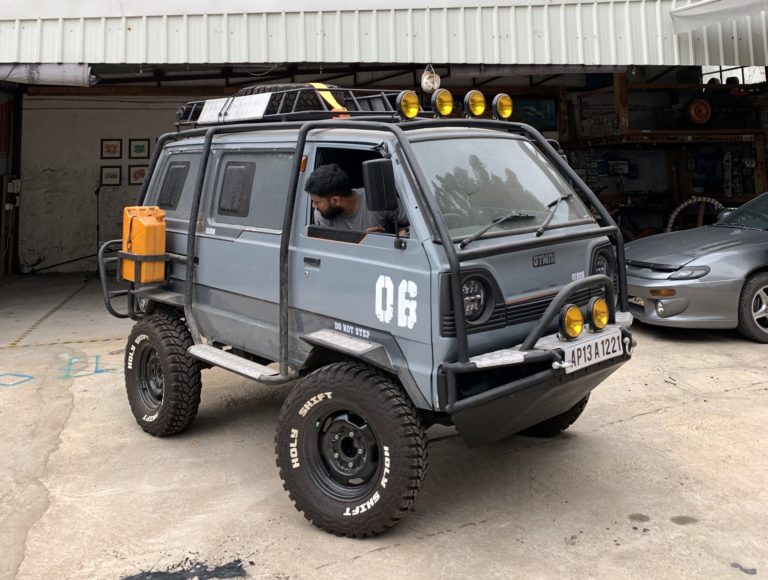 ⤈ #9 – A Plymouth Cuda V-Code 440-6 Convertible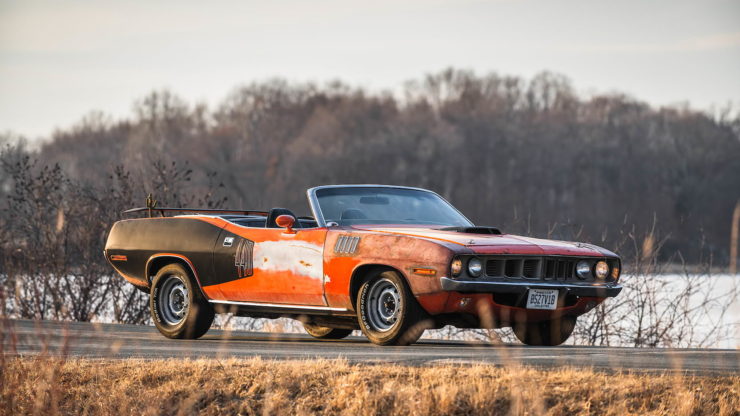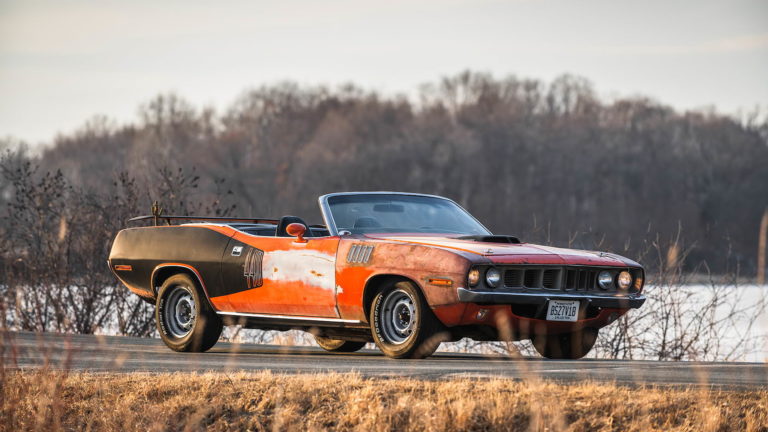 This rare Plymouth Cuda V-Code 440-6 convertible is 1 of 17 that were built in 1971, it's 1 of just 2 export cars, and it remains in overwhelmingly original condition due to the fact it was stored away in a container for 35 years – only rolling back out into the sunshine recently.
The Cuda was the sport model of the Barracuda from which it got its name, it was joined in the model line up with the luxury-oriented Gran Coupe, the base Barracuda model, and the Barracuda Coupe – an inexpensive model with a slant-6 engine and a lower grade interior.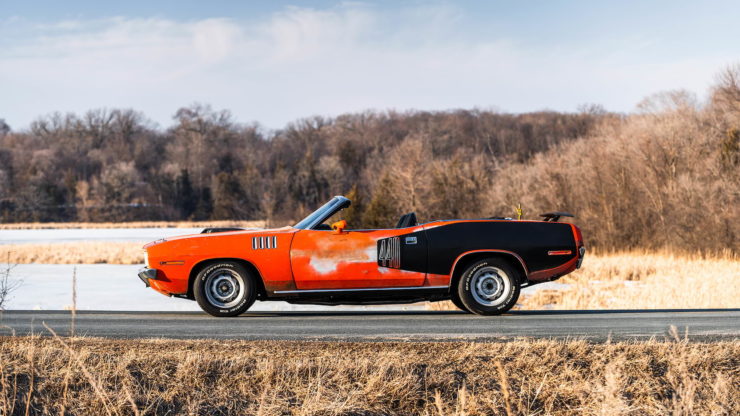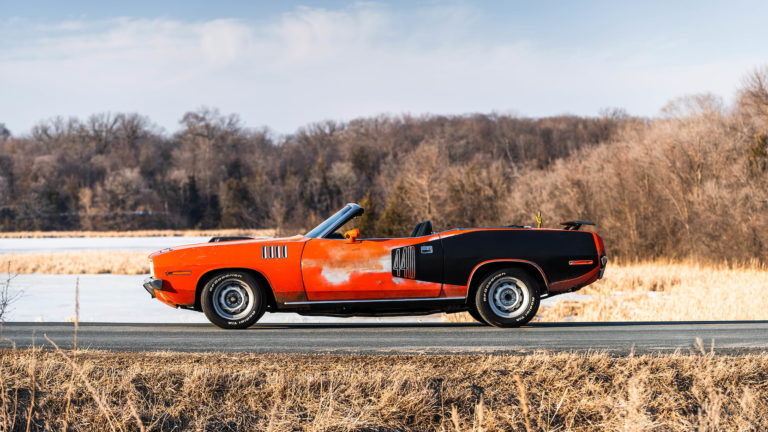 ⤈ #8 – Meet The Just-Released Eagle Lightweight GT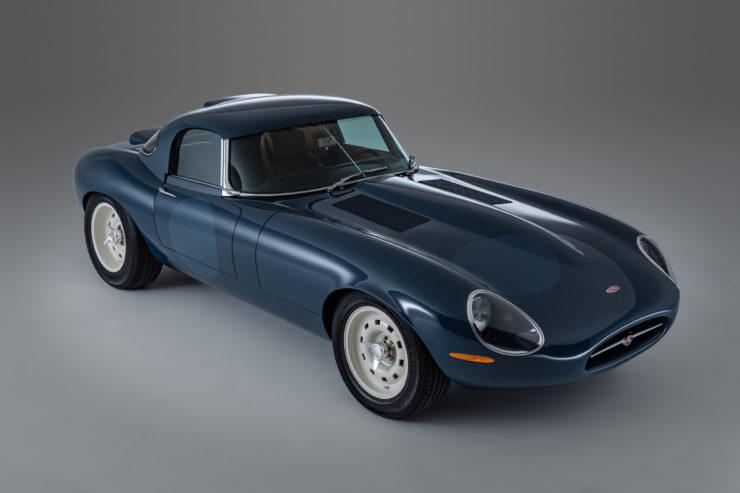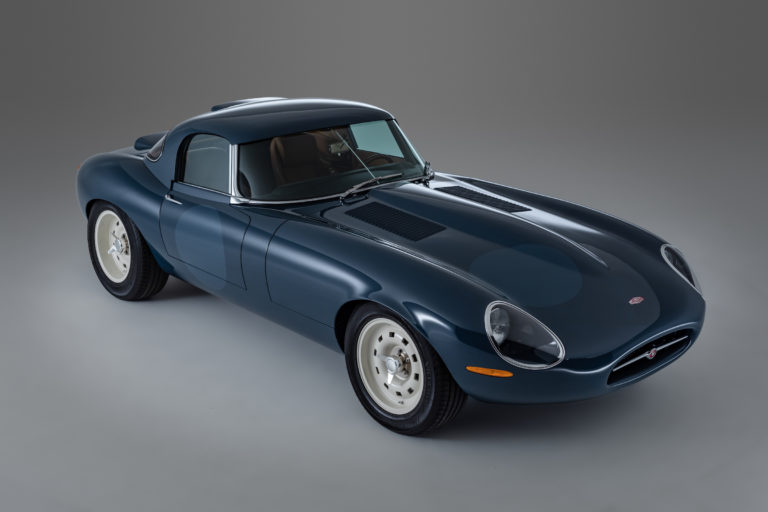 The original Jaguar E-Type was in production from 1961 till 1975, a total of 14 years, at which time it was replaced by the somewhat controversially-styled Jaguar XJ-S.
The team at Eagle have been restoring and building bespoke E-Types for over 35 years now, over twice as long as Jaguar, and Eagle have no plans to stop – in fact they've just released a new E-Type that might be the best example of the model ever built.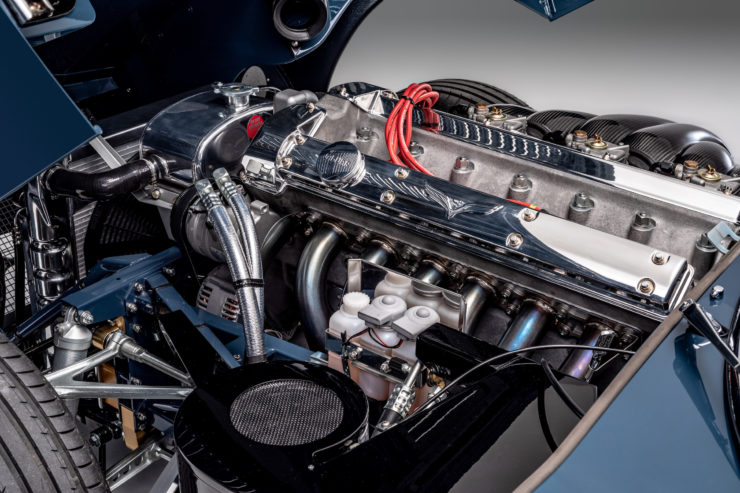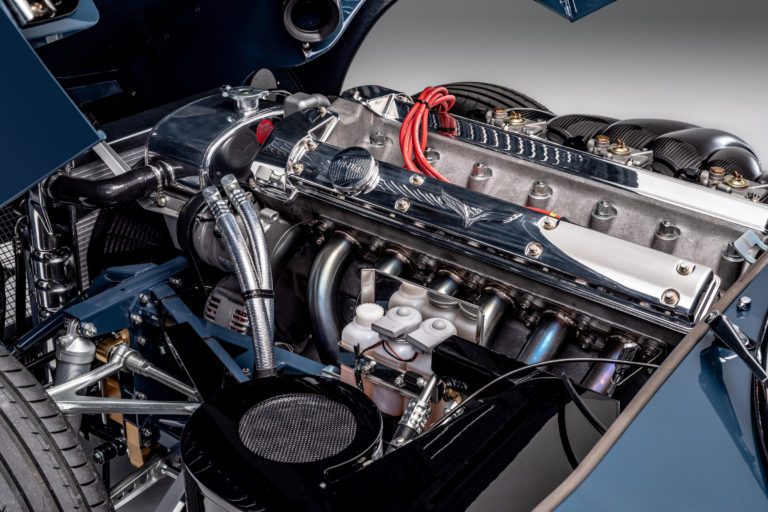 ⤈ #7 – The Porsche MOMO 356 RSR Outlaw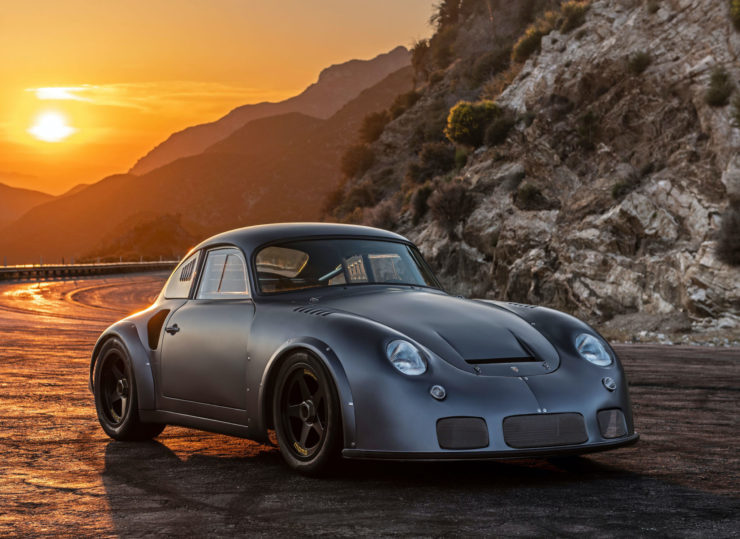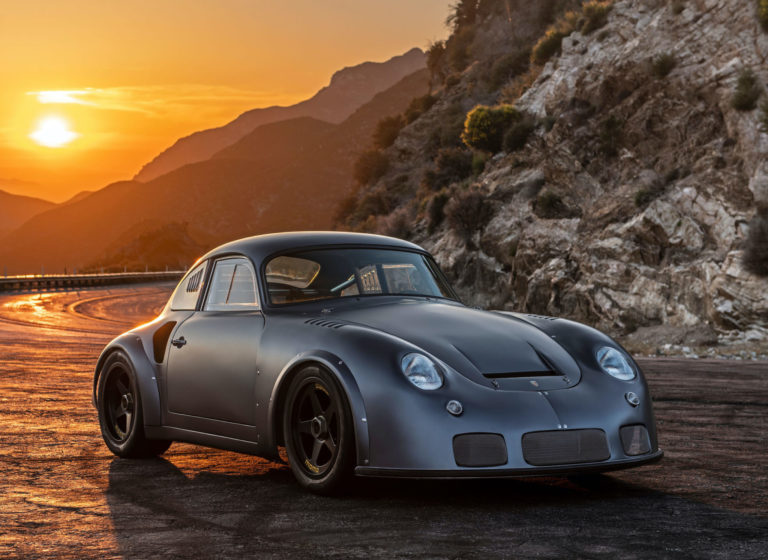 The Porsche MOMO 356 RSR Outlaw by Rod Emory and his team is one of the fastest street-legal Porsche 356s anywhere in the world. That said, although the car is officially titled as a 1960 Porsche 356 it's actually more of a Porsche Greatest Hits Album – all rolling on custom MOMO wheels and Pirelli P Zero Trofeo R tires.
Rod Emory is unquestionably one of the most famous Porsche customizers in the world, he comes from a long line of automotive icons starting with his grandfather Neil Emory at the Valley Custom Shop that started out in Burbank, California in 1948. Neil's son Gary (Rod's father) took up the mantle and founded Gary Emory's Parts Obsolete, becoming one of the most essential Porsche parts shops in the USA and a well-known custom Porsche builder.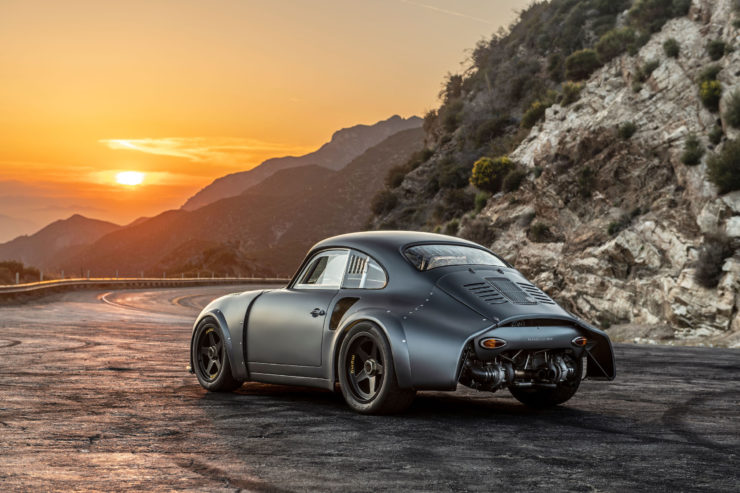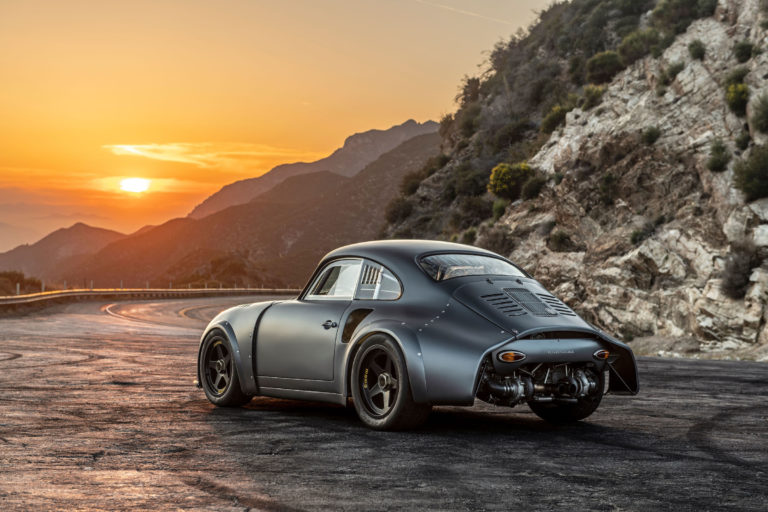 ⤈ #6 – The Runge RS010 – Built By Hand In A Secluded Minnesota Barn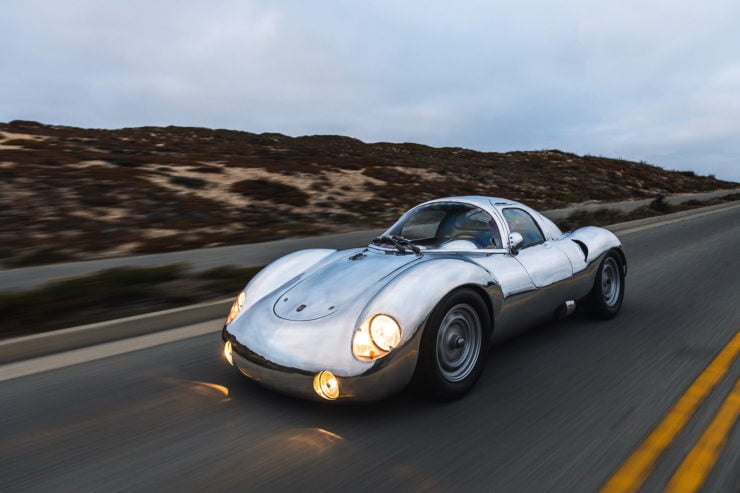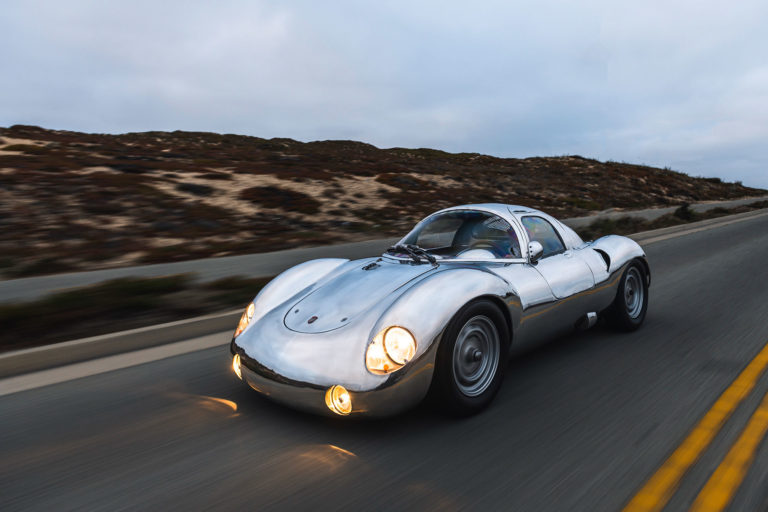 The Runge RS010 was hand-built by Christopher Rünge as a bespoke one-off sports car with styling reminiscent of late 1950s racers. Rünge is a traditional coachbuilder who only ever creates his own vehicle designs – he never replicates or recreates, everything has to be unique.
Each Rünge vehicle is built in a secretive barn tucked away on a property in the Minnesota countryside, he works alone bar the occasional help from his teenage son, his work has been celebrated by countless luminaries of the classic car world and displayed on the lawn at The Quail – A Motorsports Gathering.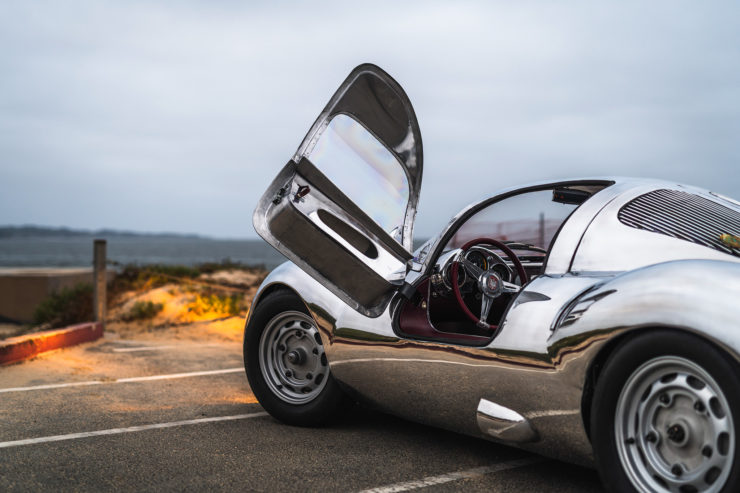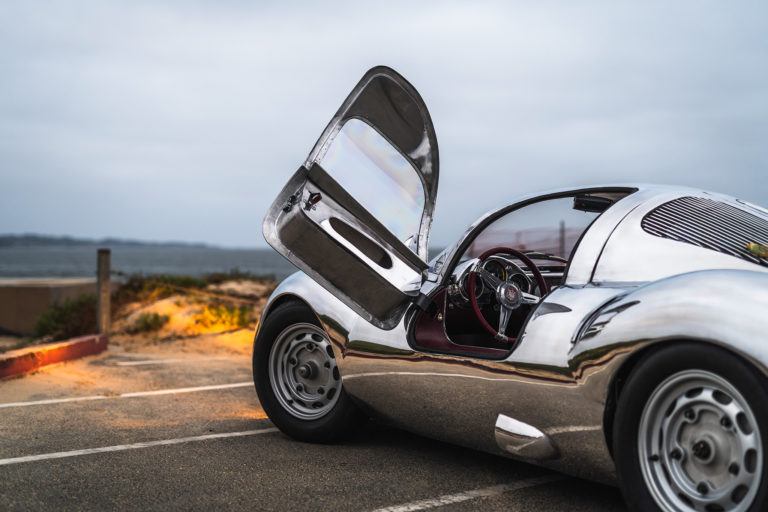 ⤈ #5 – Mad Max Interceptor Pursuit Special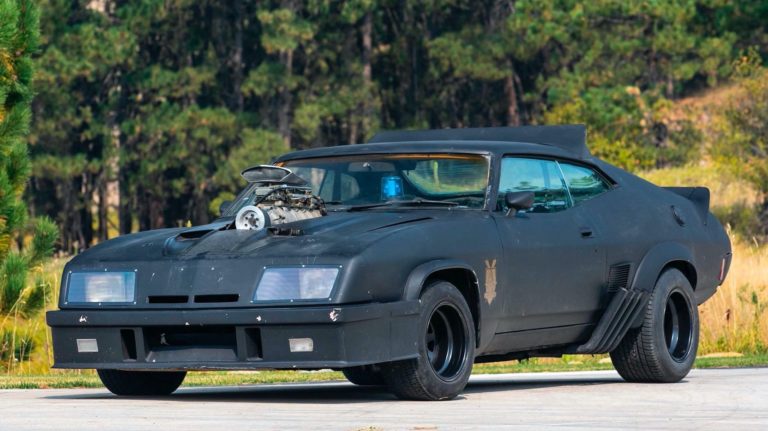 The Mad Max Interceptor is one of the most famous cars in cinema history, and deservedly so. The car was officially named the "Pursuit Special", it's also known as the "Last of the V8 Interceptors", however most people just call it the Interceptor.
The car used in the first film was an Australian-built 1973 Ford Falcon XB GT Hardtop that had been extensively modified by the team at Melbourne-based car customizers Graf-X International with Peter Arcadipane, Ray Beckerley, John Evans, and painter Rod Smythe woking on the car to a series of designs penned by Mad Max art director Jon Dowding.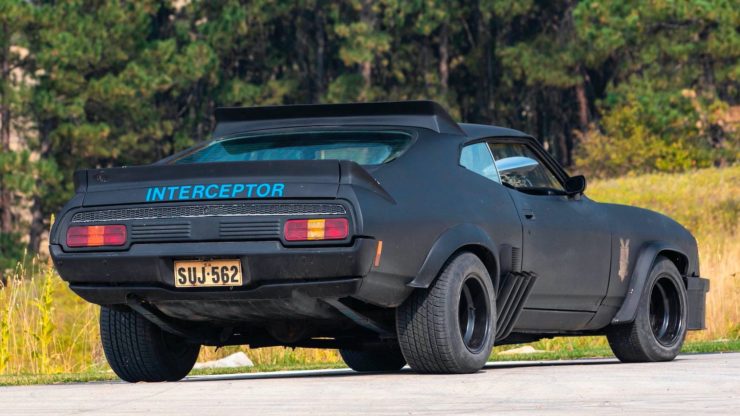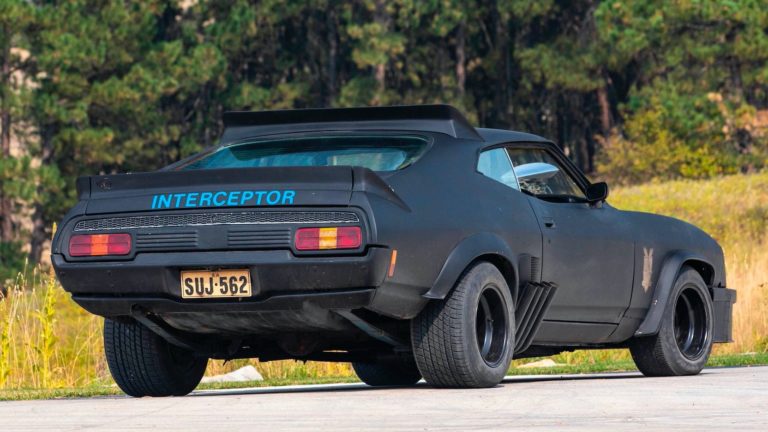 ⤈ #4 – The Beautiful Toyota 2000GT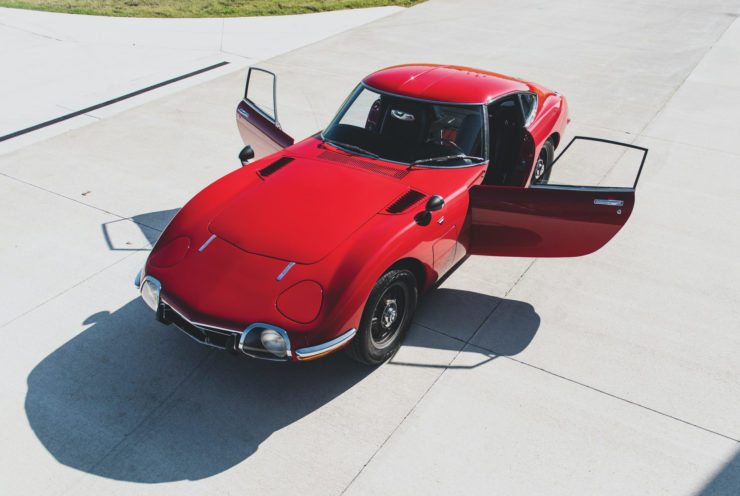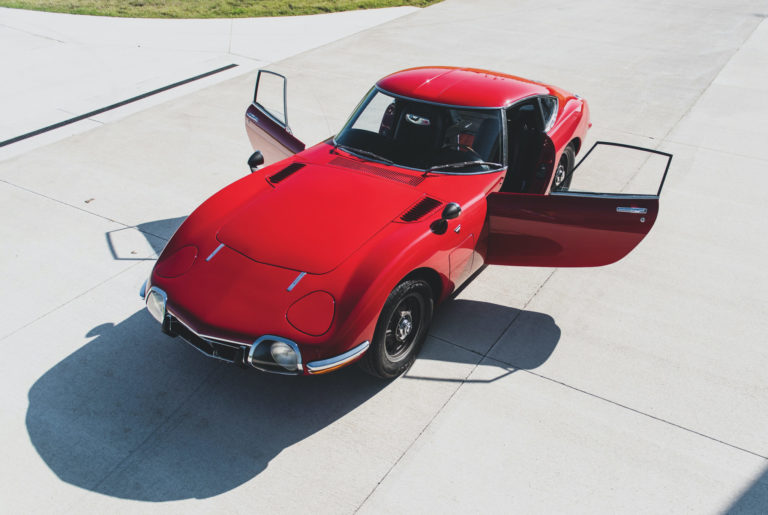 The Toyota 2000GT is one of the most important Japanese cars of all time, it's now the most valuable vintage Japanese production car ever – just 351 of them were made.
If you noticed a vague, passing resemblance between the 2000GT and the Datsun 240Z you're more right than you know. The car that would become the Toyota 2000GT was originally a Yamaha design, they took it to Datsun first who passed on it, much to their surprise the most conservative automaker in Japan signed on to buy the rights to it – Toyota. Datsun would release their own Fairlady Z just two years after Toyota rolled out the 2000GT.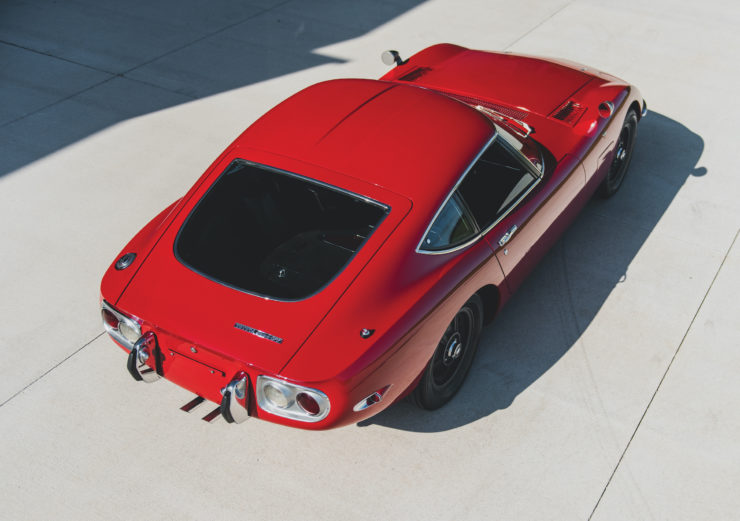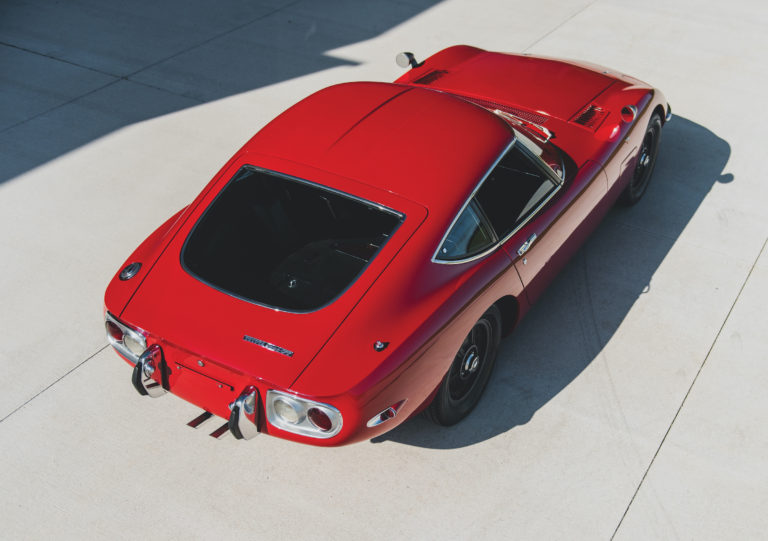 ⤈ #3 – An Official A-Team Van – 1 of 6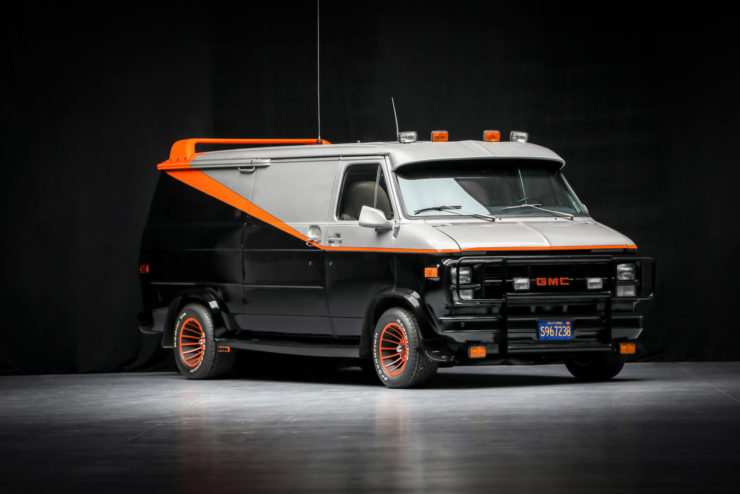 This 1979 Chevrolet Van is one of just six that were built and licensed by Universal Studios to Hollywood Productions Inc. to promote the TV series throughout the U.S. and Canada from 1983 to 1987.
The vans that were built for use on screen were mostly destroyed and few are known to remain, the video clip below is a good example of what happened to most of them – the scriptwriters of The A-Team were just as fond as body-bending jumps as the Dukes of Hazzard writers.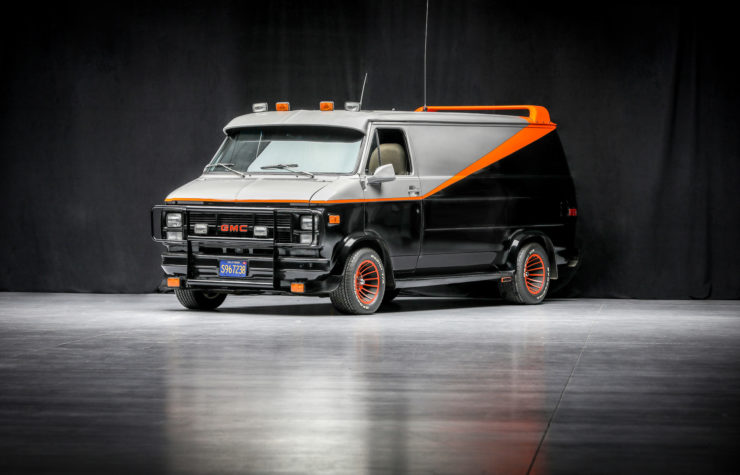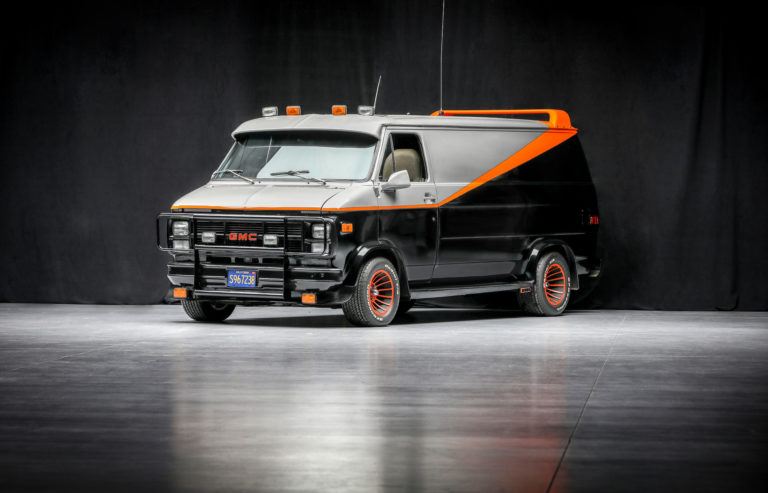 ⤈ #2 – All 3 Alfa Romeo BAT Concept Cars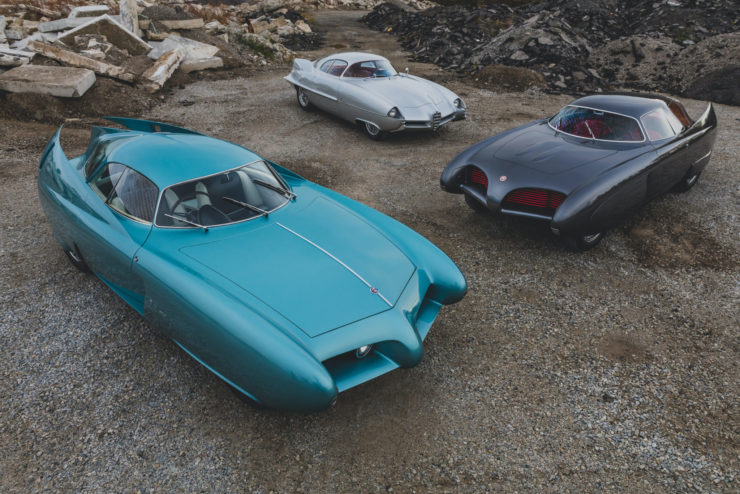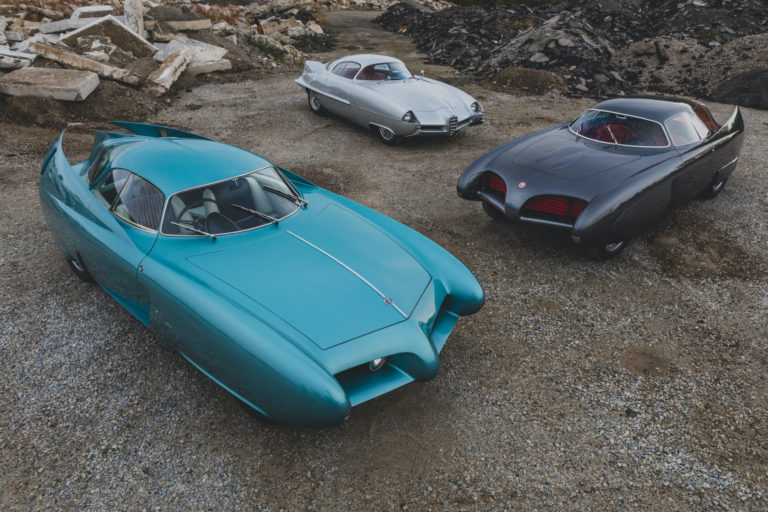 Editor's Note: Technically this is three cars but we've included it based on the fact that they're all in the one article and so closely related.
There are few, if any, concept car series as famous as the Alfa Romeo BAT trifecta – three one-off cars penned by the legendary Franco Scaglione and built by Carrozzeria Bertone between 1953 and 1955.
The Berlina Aerodinamica Tecnica cars were built for Alfa Romeo after the company expressed interest in exploring a technical proposal into aerodynamics. Franco Scaglione had studied Aeronautical Engineering at University before WWII and so he was far better equipped than most car designers of the time to design highly aerodynamic cars without the use of computer-aided design.
The "BAT" acronym stands for "Berlina Aerodinamica Tecnica", in Italian the word "Berlina" is used to described a sedan with a fixed roof, so the full translation for the name would be something akin to "Technical Aerodynamic Sedan".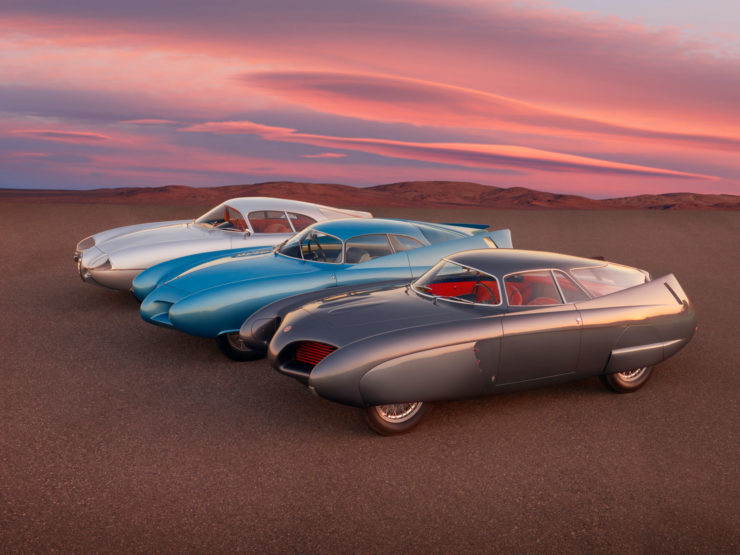 ⤈ #1 – The Sbarro Super Eight – A Ferrari 308 V8-Powered Hot Hatch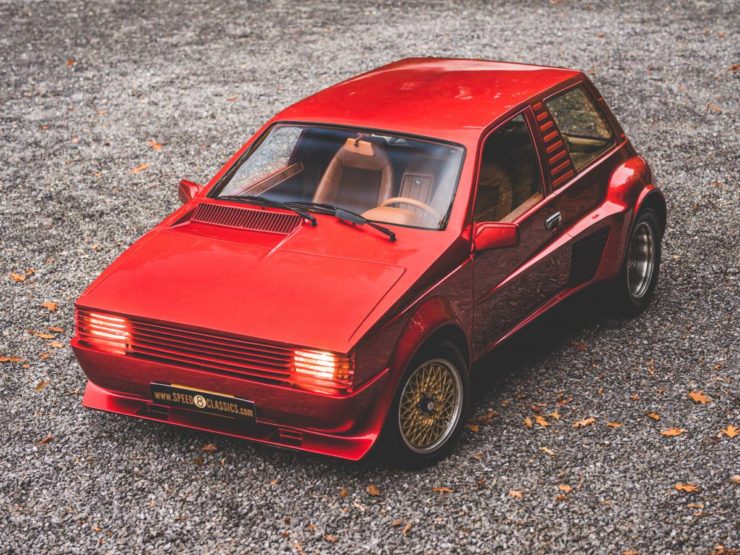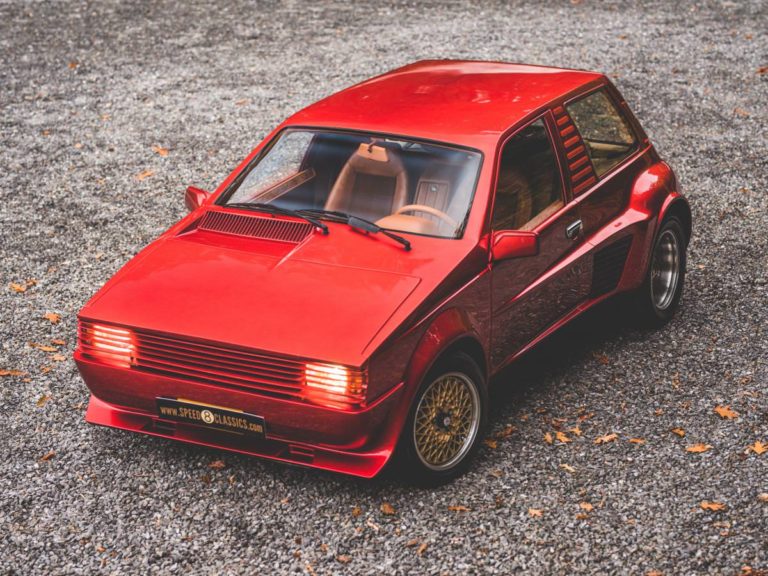 Just one Sbarro Super Eight was ever built, it's powered by a mid-mounted Ferrari 308 V8 producing 260 hp and the car uses the original Ferrari 5-speed gearbox with its gated shifter.
Switzerland-based Sbarro built the Super Eight in 1984 and showcased it at the Geneva Motor Show that year as a follow on to the 1981 Sbarro Super Twelve – a similar looking car that was powered by a Kawasaki V12.
This V12 had been developed by using two Kawasaki 6-cylinder motorcycle engines mounted to a common crankcase and producing 240 hp, the engine was mounted transversely and power was sent through a chain primary drive to two 5-speed gearboxes which were operated by the same shifter.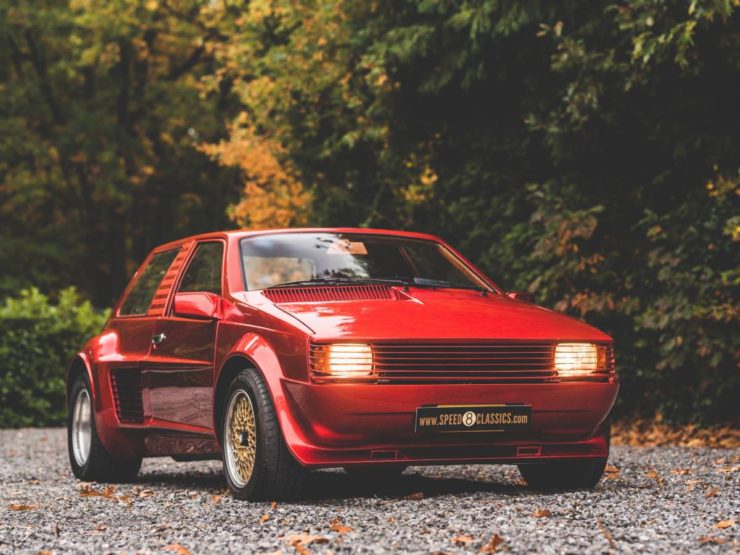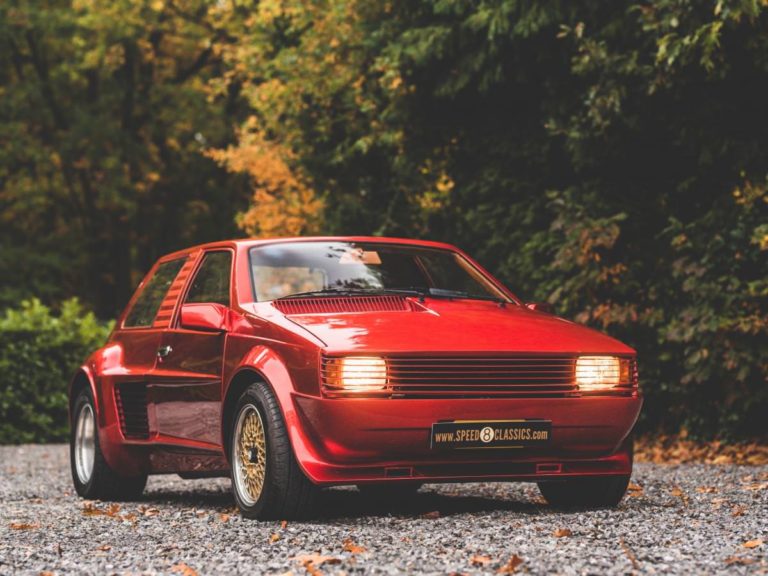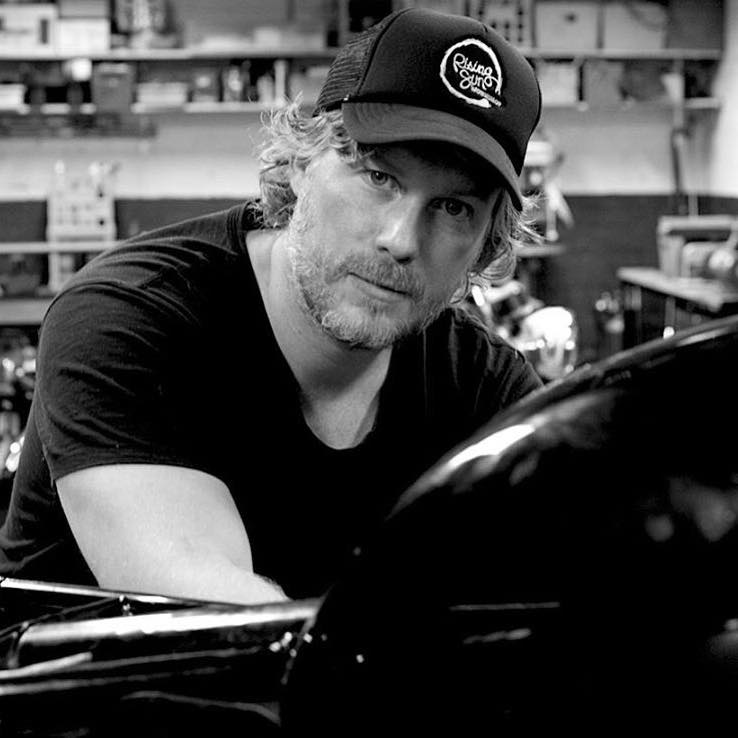 Articles that Ben has written have been covered on CNN, Popular Mechanics, Smithsonian Magazine, Road & Track Magazine, the official Pinterest blog, the official eBay Motors blog, BuzzFeed, Autoweek Magazine, Wired Magazine, Autoblog, Gear Patrol, Jalopnik, The Verge, and many more.
Silodrome was founded by Ben back in 2010, in the years since the site has grown to become a world leader in the alternative and vintage motoring sector, with well over a million monthly readers from around the world and many hundreds of thousands of followers on social media.