Top 14 Cars Of 2014
Reading time: about 6 minutes.
2014 has been an extraordinary time for classic cars, a slew of new records were set for cars at auction and the market for iconic cars like the Porsche 911 and Jaguar E-Type show no signs of slowing down. This list of top 14 cars of 2014 is compiled using raw website traffic data as that's the fairest metric we could think of to gauge the popularity of the cars over the year.
The use of web traffic as a voting system has led to some interesting vehicles making it into the list, I never would have thought that the Unimog or that barn find DeLorean would be amongst the most popular on the site this year but they each garnered a huge number of clicks – perhaps indicating that there's more breadth to people's interests than I had anticipated.
I've included the top 14 cars below in reverse order, so make sure you have your coffee topped up and your phone on silent before scrolling down and seeing if your own favourites made the final few.
#14 Ford GT40 MK1
The Ford GT40 is unquestionably one of the most beautiful cars ever to wear the Ford badge, the GT40 model has been brought back once since the original was discontinued and rumour abounds that Ford is going to revive it a second time for Le Mans in 2015 – here's hoping.
See the full article here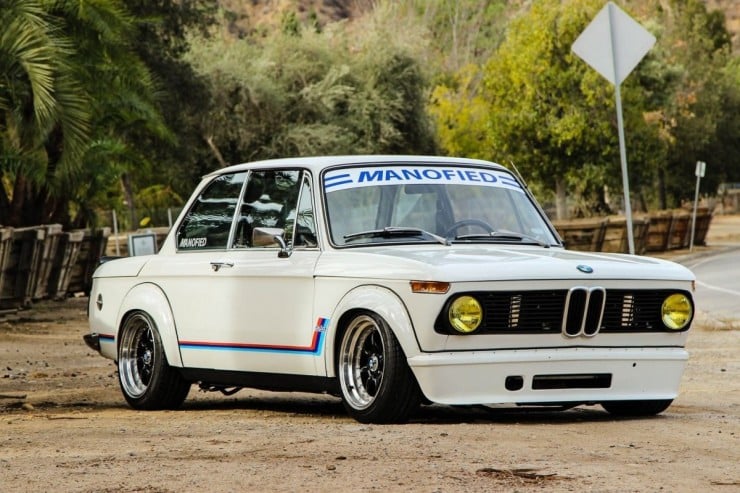 #13 BMW 2002 Turbo
It still amazes me how many people don't know the history of the humble BMW 2002, although perhaps the benefit of this is that it's still possible to find them for reasonable money in many parts of the world. This 2002 has clearly been tweaked pretty significantly but it's kept the spirit of the original – and it goes like the clappers.
See the full article here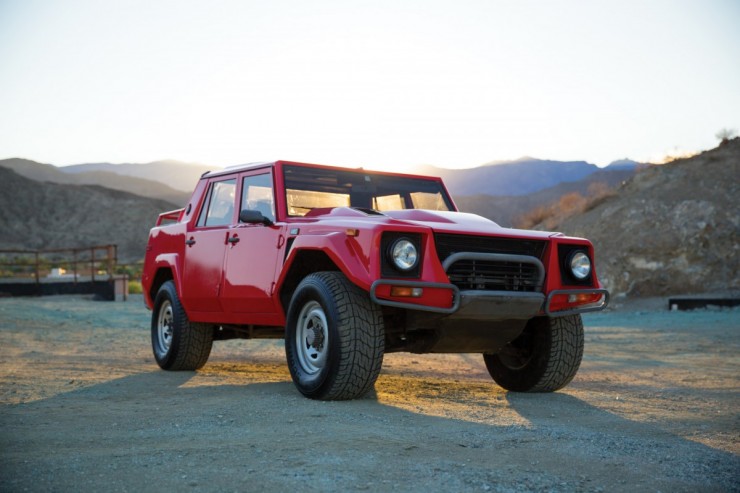 #12 Lamborghini LM002
I should have known how popular this 4×4 was going to be, it's bright red after all and it's powered by a Countach V12. Colloquially known as "Rambo's Lambo" the LM002 was and still is a monstrous 4×4, it's popularity with the Sheiks seems to remain unbowed and we're hearing whispers that Lamborghini are about to re-enter the world of the luxury off-roader.
See the full article here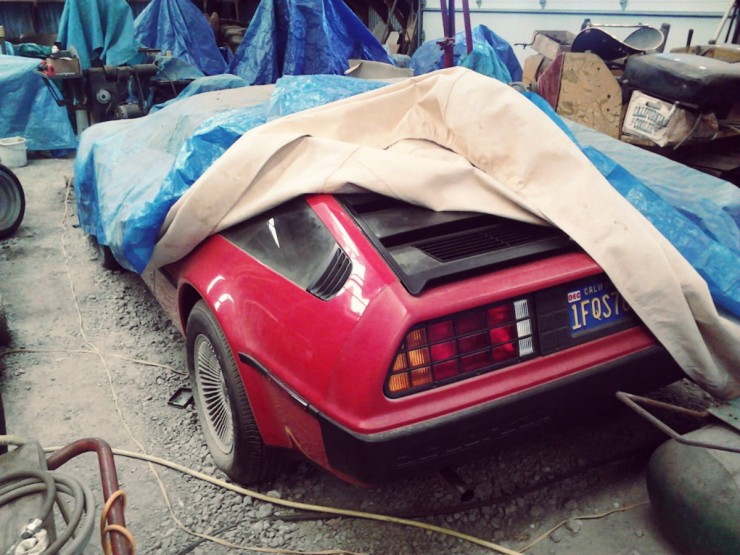 #11 Barn Find DeLorean
This red DeLorean had been sitting in a storage shed for decades when it was uncovered, no one is quite sure how it came to be painted red but since the story came out it's been sold on to a new owner who's recommissioning it for the road.
See the full article here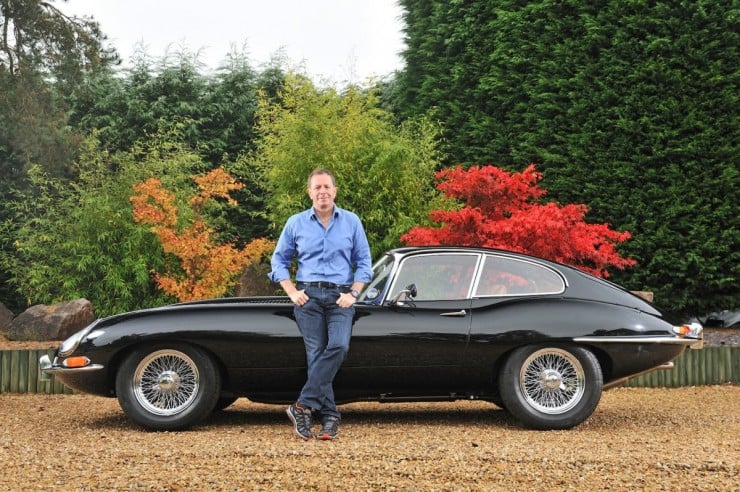 #10 Martin Brundle's E-Type
Martin Brundle is a much beloved Englishman who's enjoying a second career as a Formula 1 commentator after an initial decades-long career as a Le Mans and Formula 1 driver himself. He had this E-Type commissioned to use as his GT car for European F1 races and it's been the most popular Jaguar we've ever had listed on the site.
See the full article here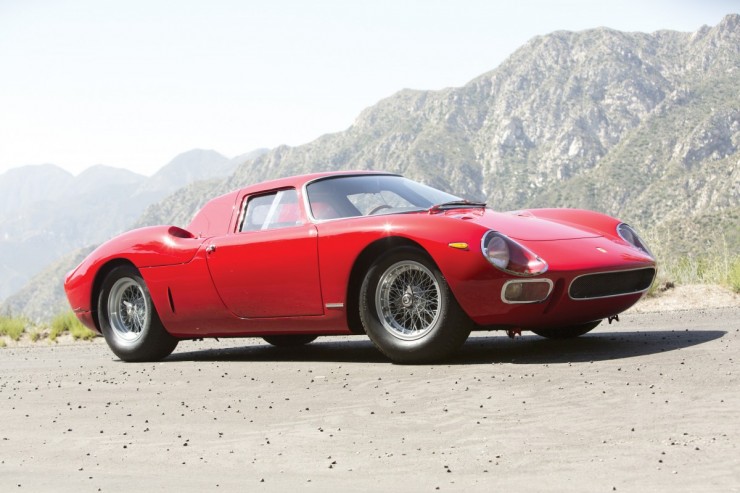 #9 Ferrari 250 LM
There aren't many out there who'll try to argue with me when I call the Ferrari 250 LM one of the most beautiful Ferraris of all time, it comes from that magical era in the '60s when GT car builders began moving the engine to the back – following the lead of Formula 1 cars.
See the full article here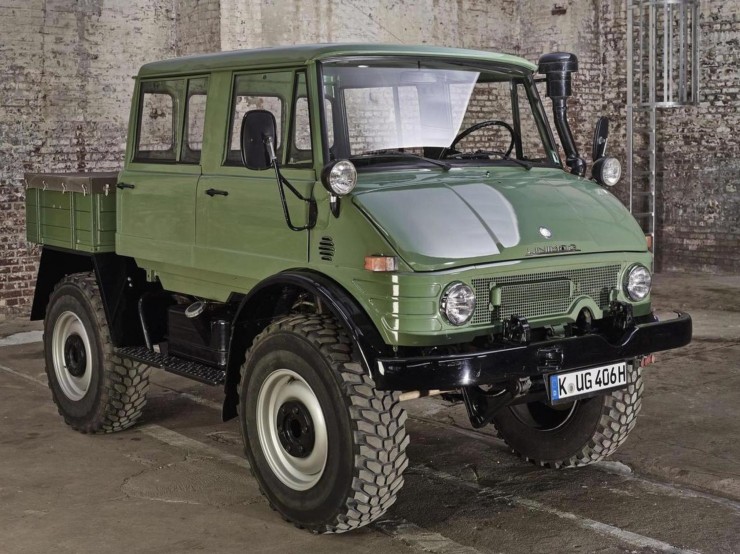 #8 Mercedes-Benz Unimog
I'm not sure why but it swells my heart with pride to see the Unimog amongst the top cars on the site in 2014, it's widely regarded as one of the toughest and most capable off-roaders ever conceived and the fact that Mercedes still makes them (albeit updated versions) all these years later is a testament to the original design.
See the full article here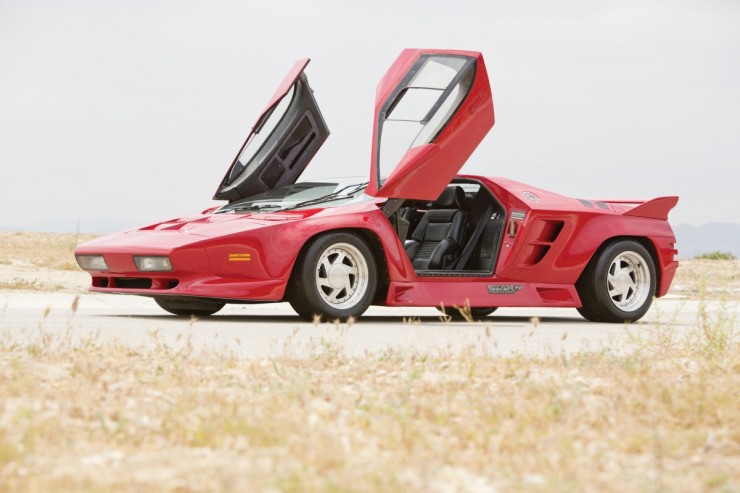 #7 Vector W8 Twin Turbo
There's not much I can say about the Vector W8 that hasn't been said a thousand times already, the car always reminds me of what would happen if you could somehow make a late-80s Lamborghini Countach even more flamboyant, impractical and wonderful.
See the full article here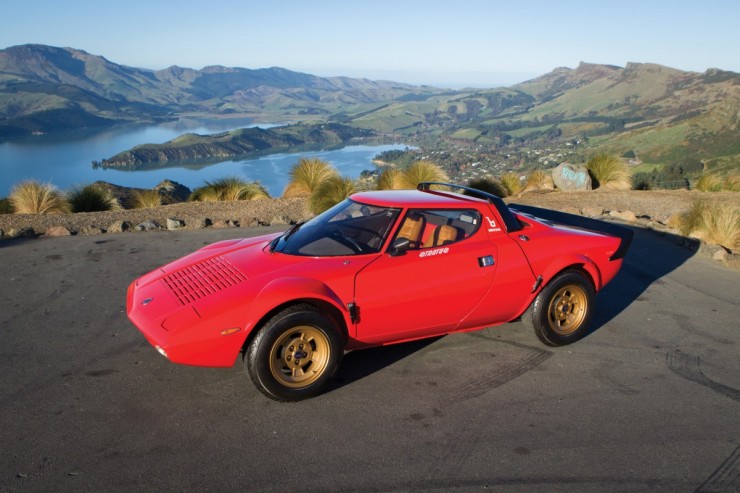 #6 Lancia Stratos
When it comes to genuinely insane supercars, the Stratos is the OG. Built for rallying, the small Italian racer was like a Tasmanian Devil on the stages of the international rally scene – it took the World Rally Championship in 1974, 1975 and 1976, and in so doing, became a legend in its own time.
See the full article here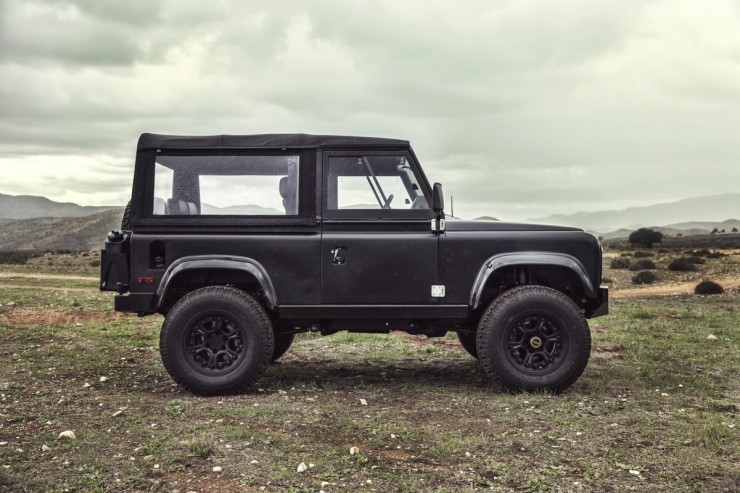 #5 Land Rover D90 by ICON
Seeing a Land Rover Defender in the top 5 is not something I ever thought would happen, not because the D90 isn't an excellent 4×4, just because it's not quite as exotic as the top ranked cars tend to be. Although I guess this one is a little exotic – it's been rebuilt by the engineers at ICON with an LS3 V8 and all new running gear – making it by far the quickest Land Rover we saw in 2014.
See the full article here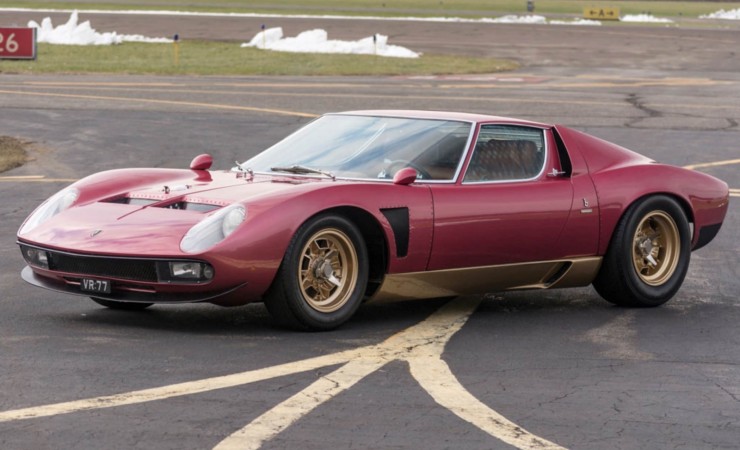 #4 Lamborghini Miura SVJ
This Miura SVJ or "Jota" as its sometimes called is easily one of the prettiest cars we saw on Silodrome in 2014, there's something deeply wonderful about riveted aluminium bodywork on a supercar and the colour scheme on this Miura is one of the most tasteful we've ever come across.
See the full article here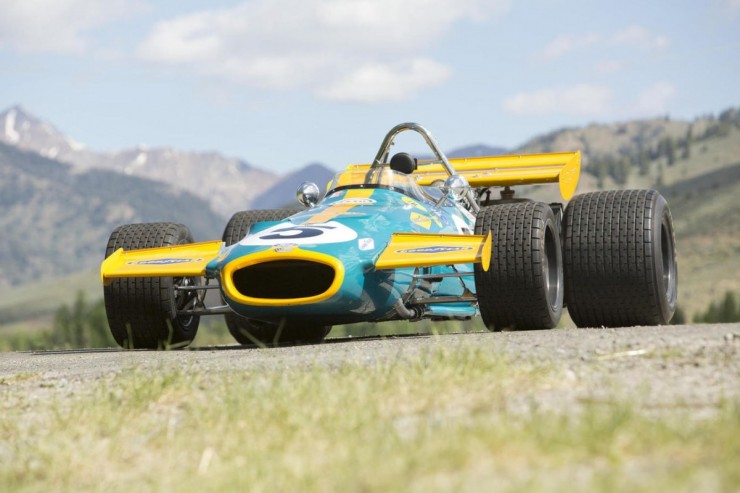 #3 Brabham-Cosworth BT33 Formula 1 Car
I have a secret plan to one day create a racing series using something like the BT33 – the plans for the car would need to be open sourced and there's need to be a suitable engine available, but if it was possible it'd probably be the only way people like us could even get close to a podium finish in a Formula 1 car.
See the full article here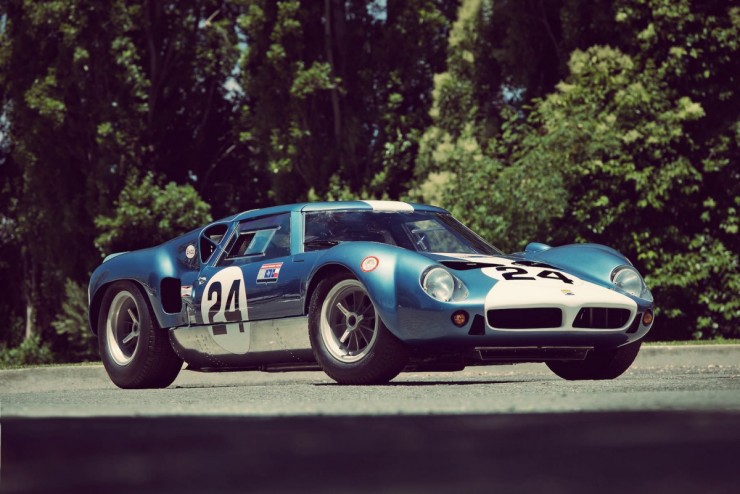 #2 Lola MK6 GT
The history of the Lola MK6 isn't widely known, this is the car that would be rapidly evolved into the Ford GT40 and go on to dominate at Le Mans. I've been hoping for years that Lola would be revived and choose to release a limited edition run of new Lola MK6 models, but that seems ever more unlikely with the marque now in dormancy.
See the full article here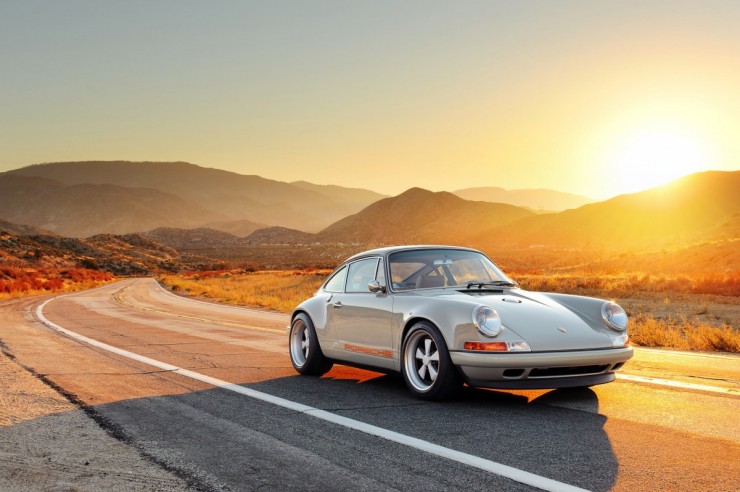 #1 Porsche 911 x Singer
There aren't many war crimes listed in the Geneva Convention that I wouldn't commit if my pay off was to be a bespoke Porsche 911 x Singer Vehicle Design, this car is the ultimate iteration of the original air-cooled Porsche 911s and somewhat sadly, they have the price tag to match. Each Singer is built in the same way a Saville Row suit is made, to order for one specific client – and the results each time have been spellbinding.
See the full article here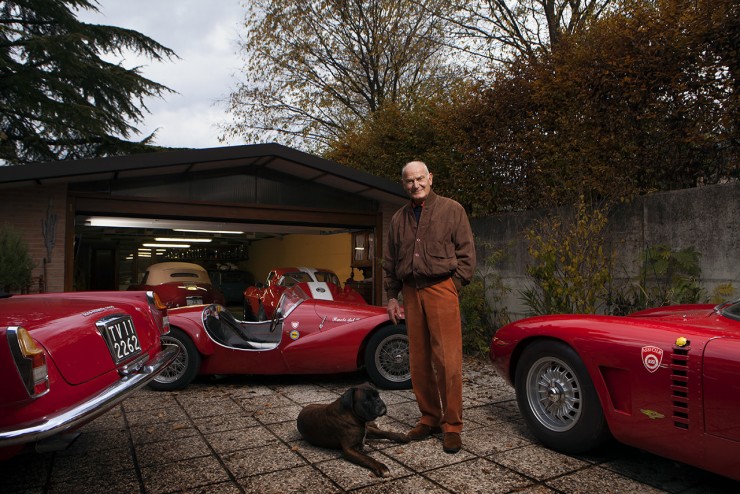 Honourable Mention: Luciano Rupolo – A Short Film
This short film is an endearing and entertaining look into the world of Luciano Rupolo, a classic car collector and character of the highest order. A lot of short automotive films get made each year but this is my personal vote for the best one of 2014 – my only hope is that I'll have half as many stories as Luciano by the time I reach 75.
See the film here
This article and its contents are protected by copyright, and may only be republished with a credit and link back to Silodrome.com - ©2020