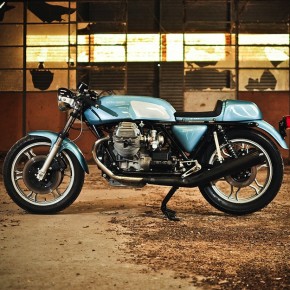 The Moto Guzzi Le Mans is rapidly becoming a popular target for cafe racer builders, the Le Mans is factory fitted with a classic v-twin positioned "sideways" in order to benefit from better airflow and this gives the bike an appealing, clean look.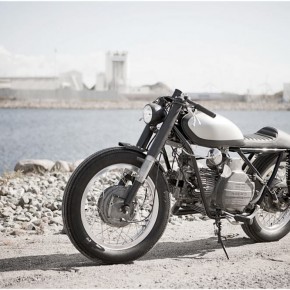 The Wrenchmonkees have a knack for producing the kind of motorcycles that are fantastically alternative, yet at the same time have an almost universal appeal.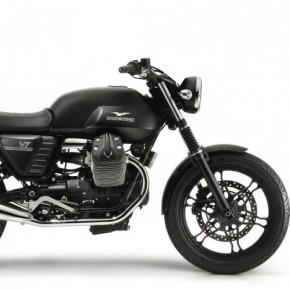 The stock model Moto Guzzi V7 Stone is actually a rather good motorcycle, it weighs in at a fairly light 179kgs and that v-twin produces 50hp and 42.7 ft lbs of torque.