Steve McQueen's Pope Model K Motorcycle
Reading time: about 4 minutes.
Steve McQueen was a noted collector of both motorcycles and cars, his untimely death in 1980 left behind a trove of remarkable machines including the beautiful 1914 Pope Model K you see here.
A Brief History of the Pope Manufacturing Company
Although they're now best remembered for their advanced (for the era) motorcycle designs, the company actually started out in 1876 making air pistols and cigarette rollers – a combination of products that I suspect means the company founders were rather fun people.
A year later in 1877 the company filed articles of incorporation with an expanded portfolio of manufacturing, explained in the original incorporation documents as follows:
"[to] make, manufacture and sell and licence to others to make, manufacture and sell air pistols and guns, darning machines, amateur lathes, cigarette rollers and other patented articles and to own, sell and deal in patents and patent rights for the manufacture thereof."
Albert Pope was the founder of the company, with his father Charles Pope providing some funding, and his cousin Edward Pope getting a few shares too. The company imported some bicycles from England for resale in the USA under the Columbia brandname, this piqued Albert's interest in pedal-powered transportation, which eventually led to full-scale bicycle production.
The Pope Manufacturing Company shifted much of their focus to pedal bicycles, and Albert showed remarkable business acumen by buying up as many bicycle-related patents as he could get his hands on – thus forcing his competition to pay him multiple royalties on every bike they sold.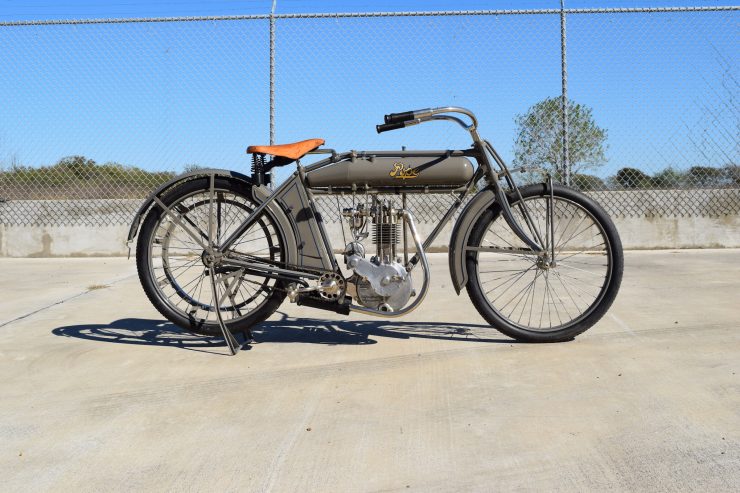 Starting in 1902 Pope began building motorized bicycles, now known simple as motorcycles. They were one of the first to do so in the United States, other notable motorcycle manufacturers who started out in the same era are Indian (1902) and Harley-Davidson (1903).
Between 1902 and 1918 Pope would build both singles and V-twins, the models made a good name for themselves on the early board tracks and other burgeoning forms of motorsport. Pope was known for quality manufacturing and advanced engineering for the time, in 1912 they introduced the first OHV production motorcycle engines in the United States in both their single and V-twin models. Both with iron cylinders, separate heads, nickel-steel valves operated by rocker arms, interchangeable intake and exhaust valves, nickel-steel camshafts, roller-bearing connecting rods, and phosphor-bronze main bearings.
Schebler carburetors were used as well as Bosch magnetos in both models, and they came with a leaf-spring front fork, and the choice of direct chain drive or belt drive with a free-engine tensioner.
The insistence that Pope only use the best components resulted in relatively high costs, combined with a crowded marketplace and a consumer base focussed more on cost than quality. The company survived until 1918 before going under, though the Columbia bicycle wing of the firm carried on successfully.
Today the surviving Popes are worth a small fortune, and they're loved by collectors and enthusiasts for their excellent engineering and reliability.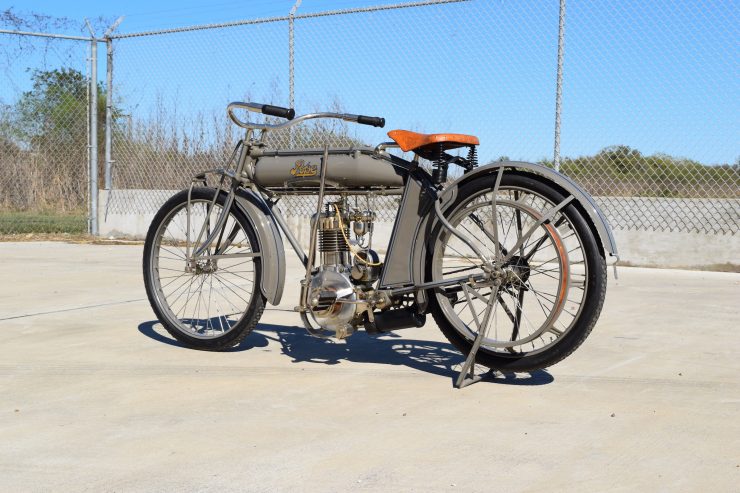 Steve McQueen's Pope Model K
McQueen was renowned for his love of machines, in fact early in his career he paid for his acting lessons with winnings from his amateur motorcycle racing career, staring out at the Long Island City Raceway. By the peak of his career McQueen was the highest paid actor in Hollywood, known as the "King of Cool", and beloved by audiences around the world for his understated charisma.
Of all the vehicles he owned, it's clear that vintage motorcycles were close to Steve's heart. When he owned this bike in the 1970s it was already 60 or so years old – the equivalent to you or I owning a bike from the 1950s now.
This Pope was restored during McQueen's ownership, and still presents in excellent condition thanks to the fact it's been in private collections since, including ownership of the famous collector E.J. Cole who bought it directly from the McQueen Estate Auction at the Imperial Palace in Las Vegas in 1984.
For the first time in a long time, the McQueen Pope Model K is due to come up for public auction with Mecum between the 23rd and 27th of January in Las Vegas. If you'd like to read more about it or register to bid you can click here to visit the listing.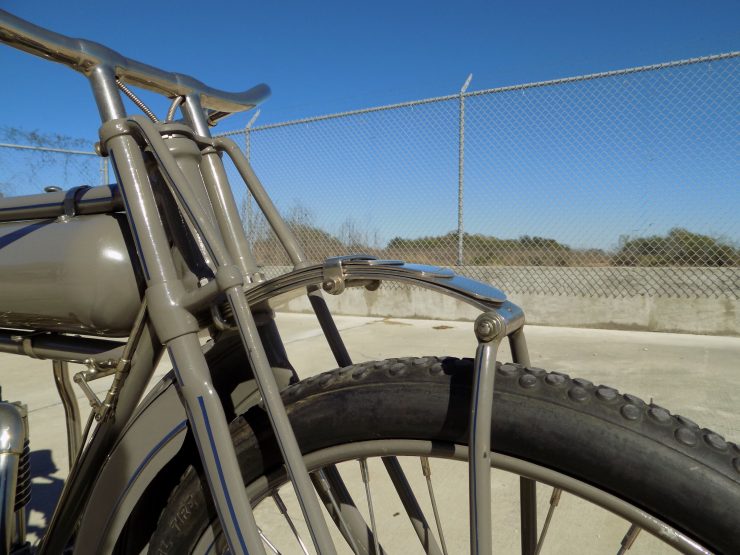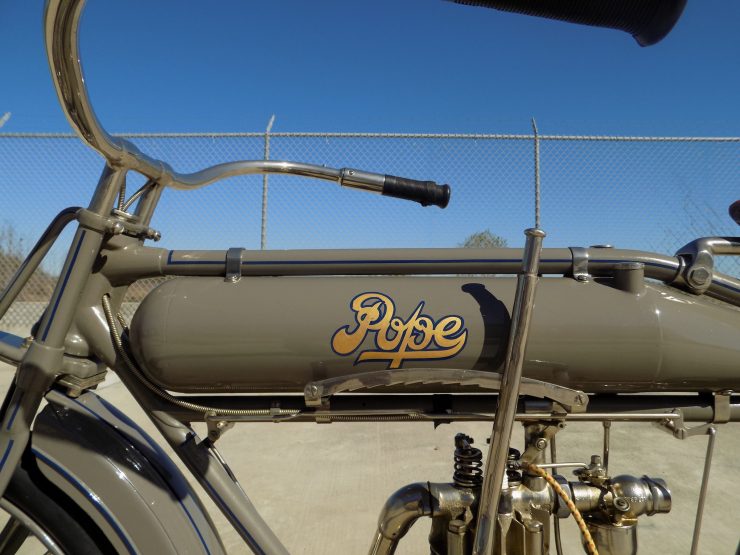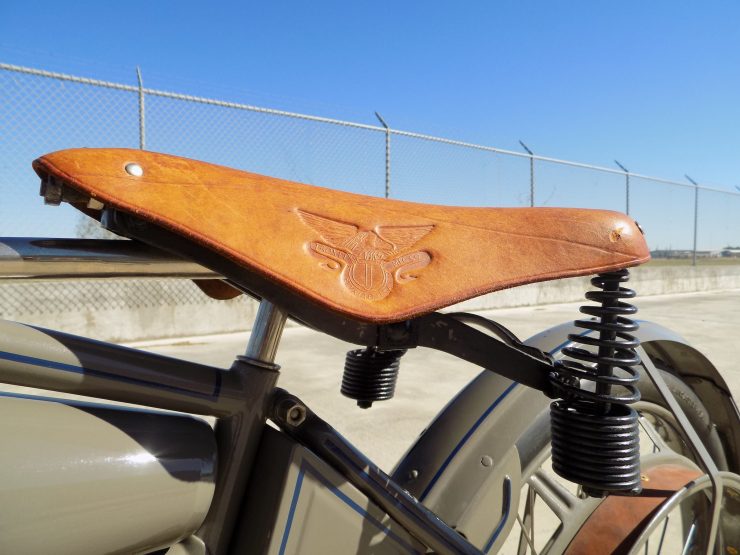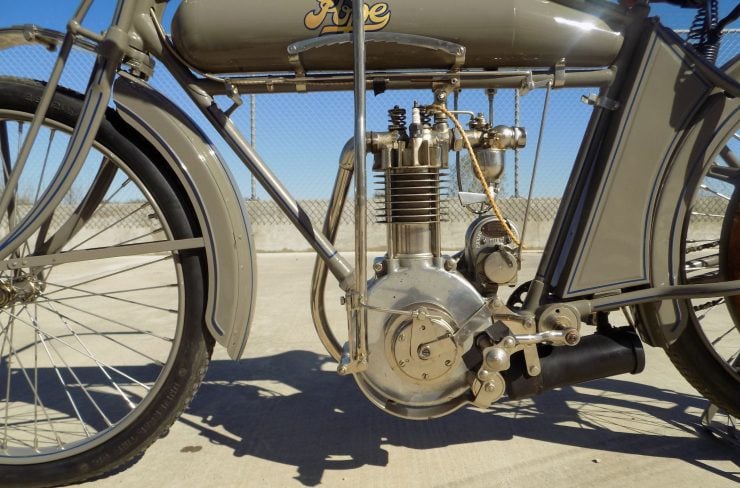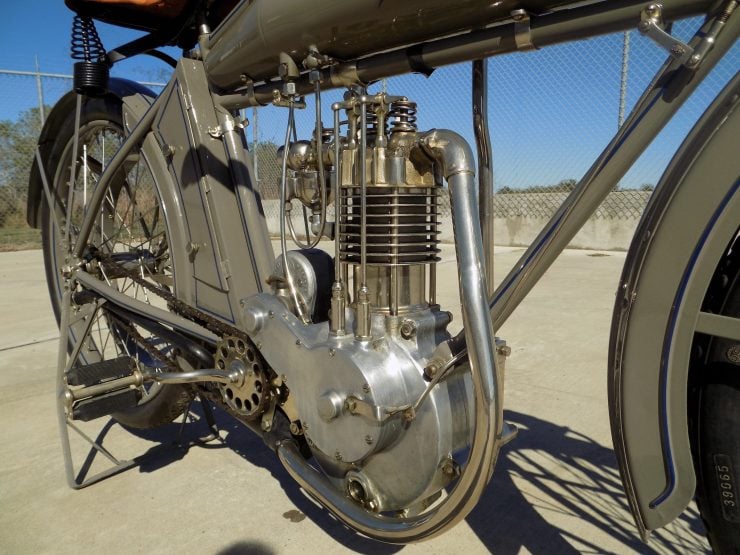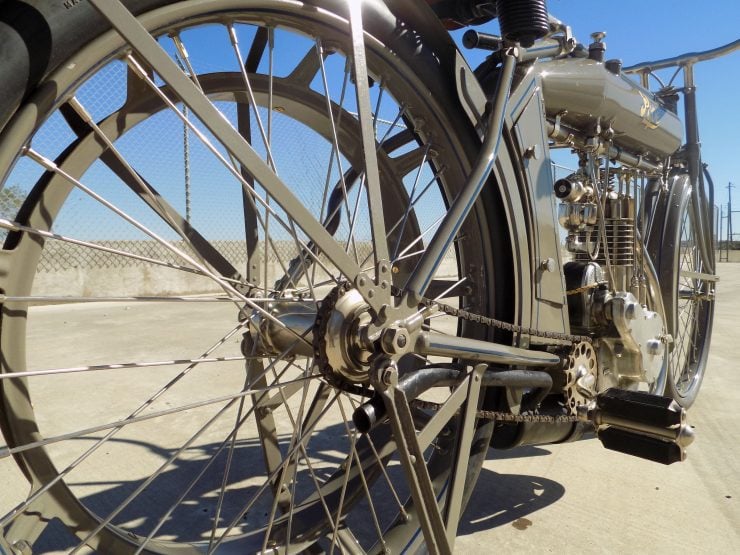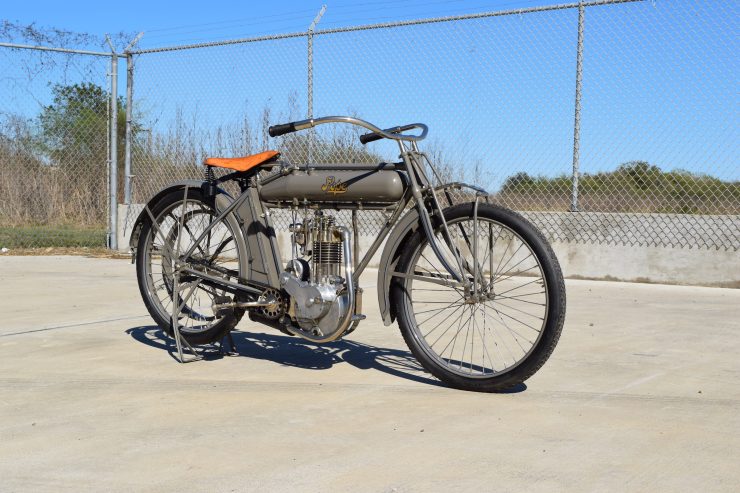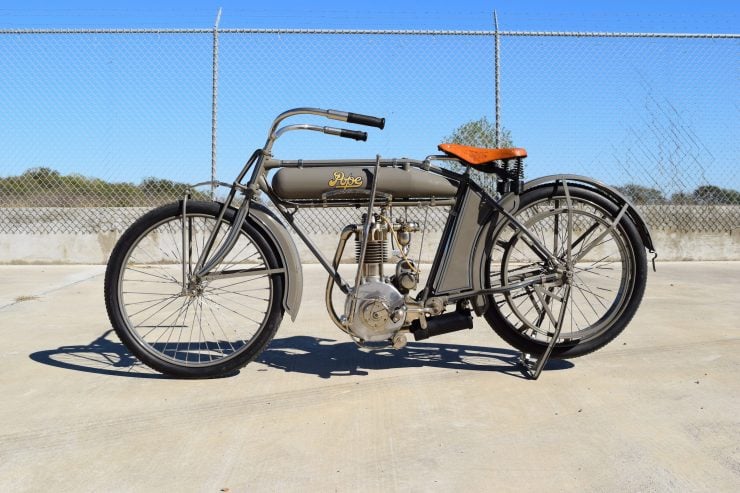 Images courtesy of Mecum
This article and its contents are protected by copyright, and may only be republished with a credit and link back to Silodrome.com - ©2020