Bullitt Helmet by Bell
Reading time: about 3 minutes.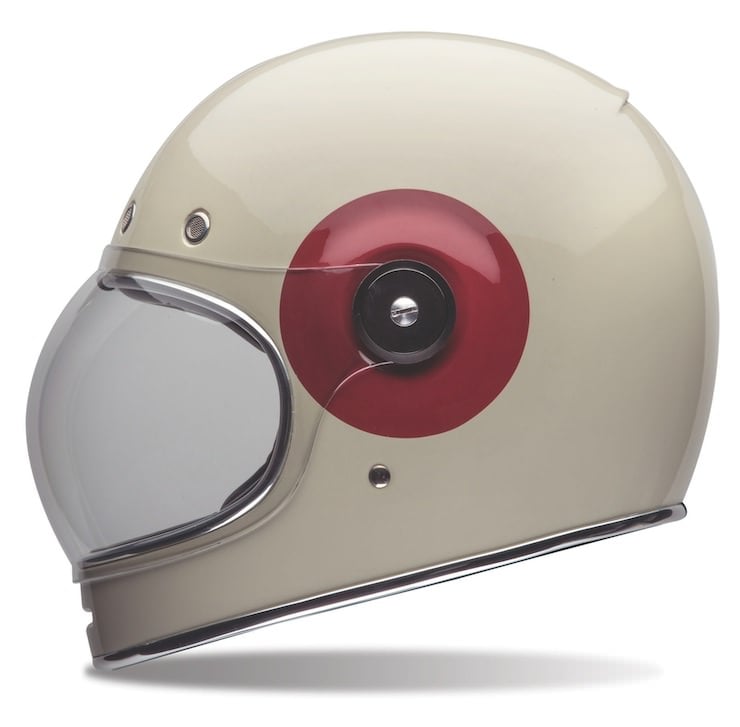 This is the all-new Bullitt helmet by Bell, it's based on the design of the same name shown by Chad Hodge last year and it's designed to slot neatly into the burgeoning new genre of motorcycle helmets that are built with modern materials and methods using vintage design queues.
For those concerned with safety, the Bullitt helmet is 100% DOT compliant and is made using the exact same technology as Bell's more modern helmet designs, a full list of which I've added below for easy reading.
Full Specification Sheet for the Bell Bullitt Helmet:
– Ultra low-profile fiber composite shell
– Multi-Density EPS liner
– Removable, washable and anti-bacterial interior
– Perforated micro-suede interior fabric with leather trim
– Padded chin strap with stainless steel D-Ring closure with leather pull tab
– 3 shell 3 EPS system
– 5 Metal Mesh intake vents with 1 rearexhaust vent
– 3D Cut cheek pads with speaker pockets
– Magnefusion shield closure system
– Accessory shields available for personalized look
– Industry-leading five-year warranty
– Certification: DOT
– Sizes: XS/S, M/L, XL/XXL
– Weight: 1400g
– Available March 1, 2014 for $399.95
This retro full-face helmet genre is becoming rapidly more popular as we saw the Ruby Castel and the Biltwell Gringo both released this year and there are rumours that 2 other big name helmet manufacturers are working on designs of their own.
The Bell Bullitt is priced at a point that'll slot it into the space between the Biltwell Gringo $149.95 and the Ruby Castel $1,000+, making it the perfect lid for those seeking the reassurance of a big name brand whilst only costing as much as a standard, mid-range helmet.
From a design perspective, the flip-down bubblevisor will be loved by some and hated by others – personally I like it as it offers a little more breathing room inside the helmet. If you look at the hinge mechanism you'll note that it's removable, this would tend to imply that Bell will offer a variety of aftermarket visors as well as making the helmet useable with no visor fitted – for those who prefer goggles or sunglasses.
The shell design is beautifully minimalist and follows the original prototype very closely, it also has 4 ventilation studs across the front above the visor to provide airflow – these studs are then blocked by the lower lip of the visor when it's in the raised position. Another letterbox-style ventilation port is fitted in front of the mouth to keep fresh air coming in where you need it, it'll also help if you need to speak to people whilst wearing the helmet without needing to shout.
So far we have confirmation that the Bullitt will be offered in (at least) 3 colours – metallic blue, matte black and cream/red (pictured). I'd like to see a metallic red offering added to the mix but as the release of the helmet is still months away (March 2014), Bell still have plenty of time to experiment with paint.
If you'd like to stay in the loop on the Bullitt and be alerted when it becomes available for sale, hit Like on our Facebook Page Here, alternatively you can click here to visit RevZilla and pre-order yours, before they sell out.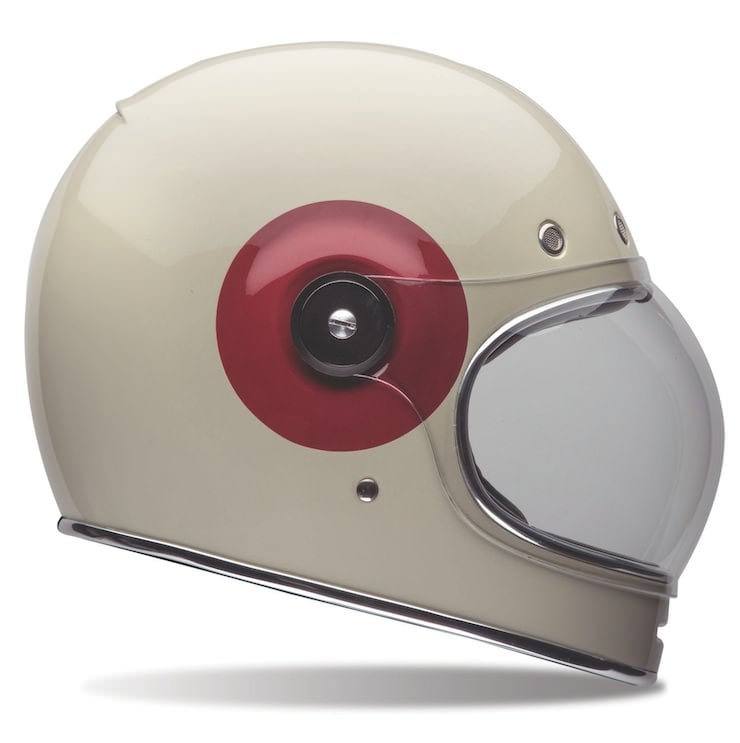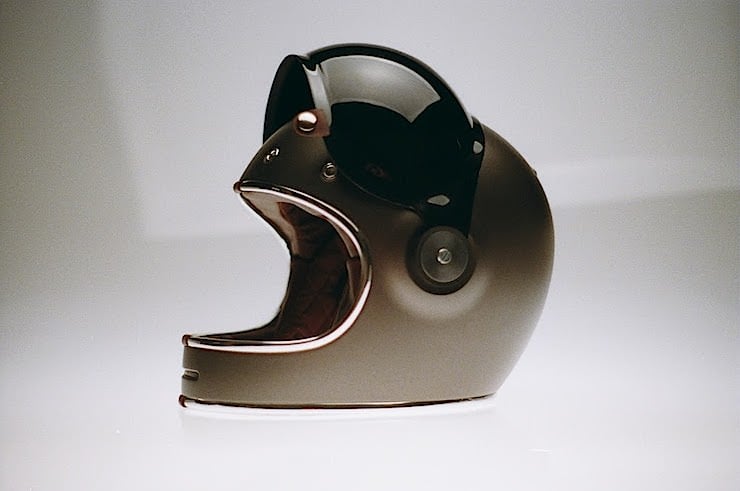 Above – Original Chad Hodge Bullitt Prototype Helmet – Circa 2012.