RSD Geico Indian Chieftain Tracker
Reading time: about 2 minutes.
The Indian Chieftain isn't a motorcycle that many associate with going sideways on dirt. Fresh from the factory the Chieftain has a wet / dry weight of 821 lbs / 855 lbs and is designed as a highway cruiser – developed with the American open road in mind.
Roland Sands made the unusual decision of choosing the Indian Chieftain as the base for his new flat tracker, a bike he was developing for Geico as they celebrated their 75th anniversary last year. Although the team at RSD have previously created a series of highly capable flat trackers using the new Indian Scout as a platform, Roland wanted to build a tracker around the Indian Thunder Stroke® 111 V-twin (1811cc).
Work started with a full teardown and an inspection of all parts, it was decided that a new bespoke frame would be required as well as Paughco leaf forks up front and a pair of RSD flat track race wheels shod in Dunlop rubber.
The original Indian Chieftain fuel tank was cut in half to create classic saddle tanks and a new monoposto leather seat was fitted over the custom rear fender. As with most flat trackers there's no front brake fitted, but that's made up for by the vented rear rotor from Lloyd Brothers Racing.
The stock intake and exhaust was replaced with bespoke units created specifically for this bike, and Roland Sands has suggested that they could make a production series of custom parts for the Indian Chieftain as they do for a variety of other production motorcycles.
The completed bike was shown at Sturgis and far from just being a showroom queen it was actually greenlit for some hotlaps at the Black Hills dirt track with Roland manning the handlebars. The RSD Geico Indian Chieftain Tracker is now on display at the Geico headquarters, although you have to hope that it won't live on shiny floors for the rest of its life – it's a bike that belongs on the mud.
See more about the Indian Chieftain here and more about Roland Sands Design here.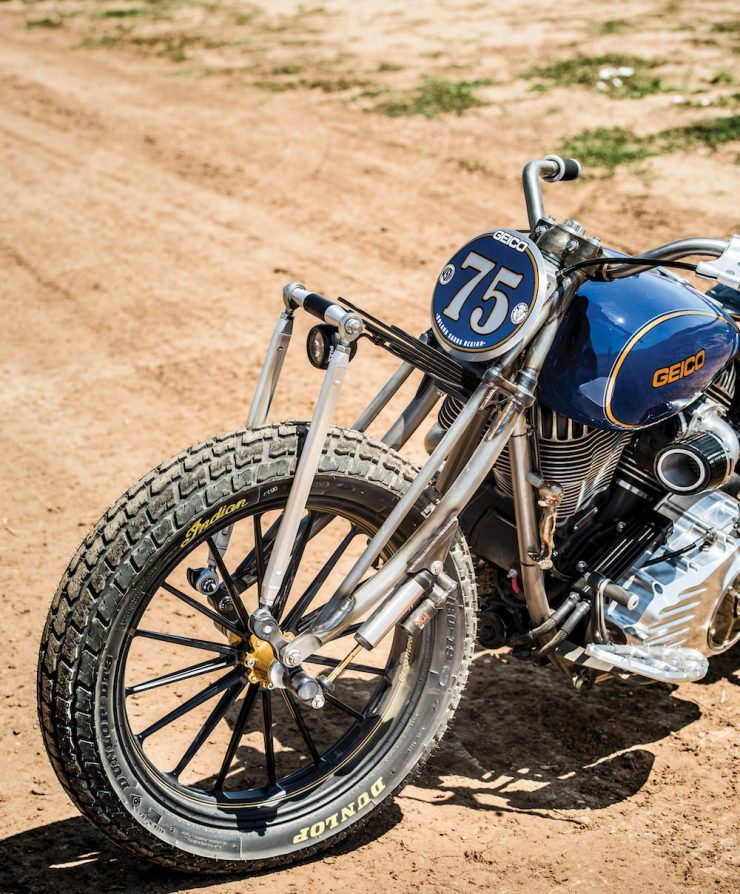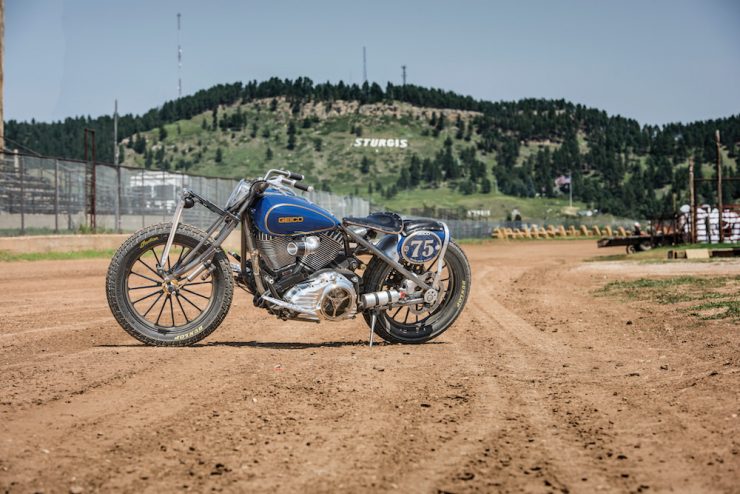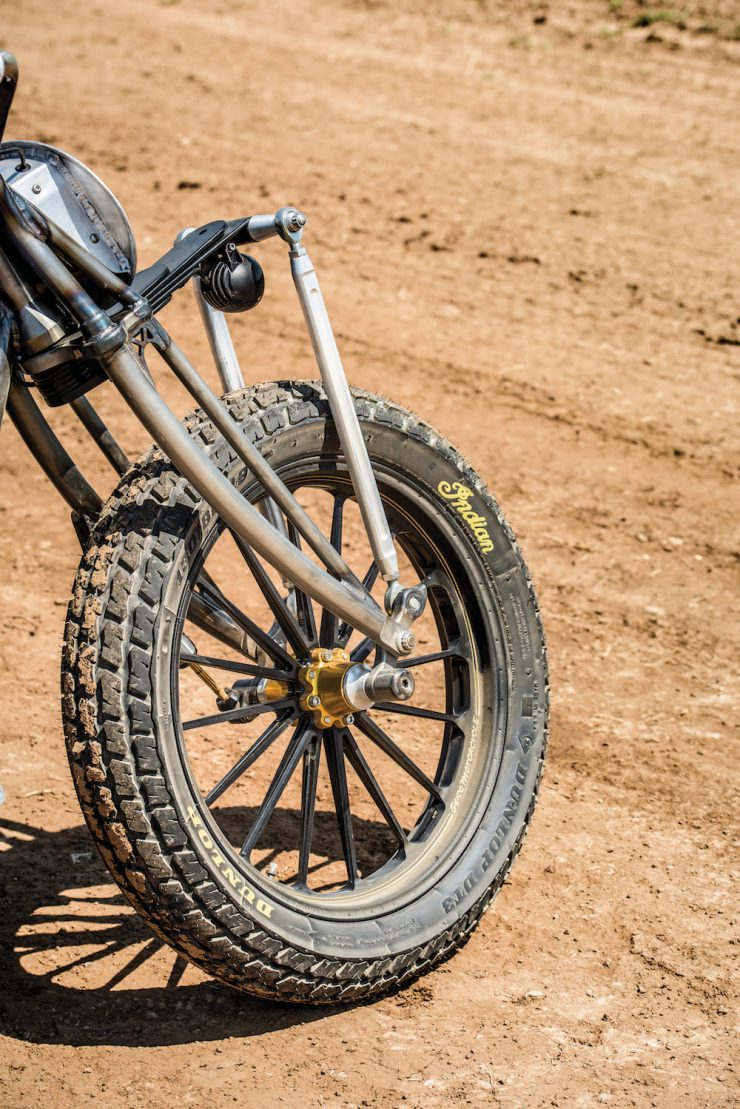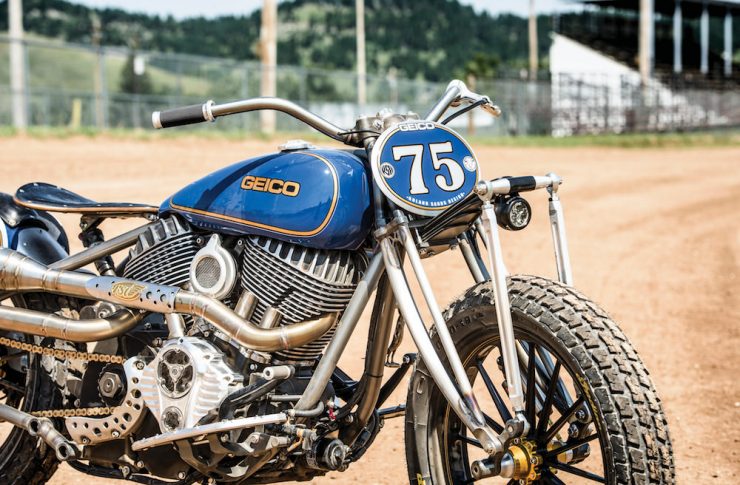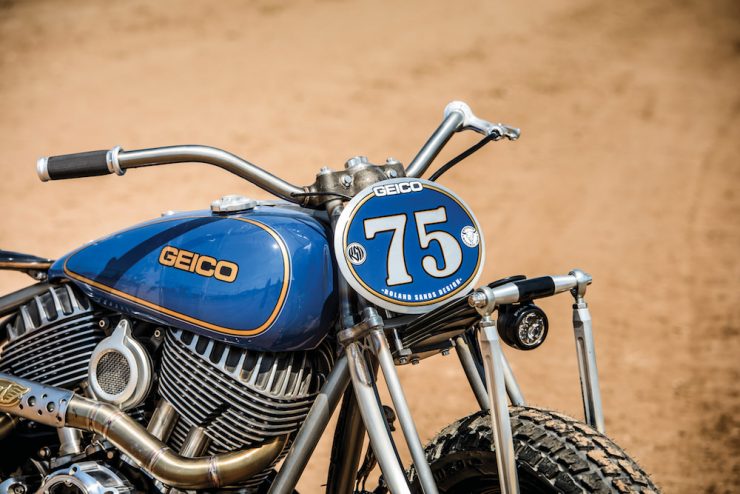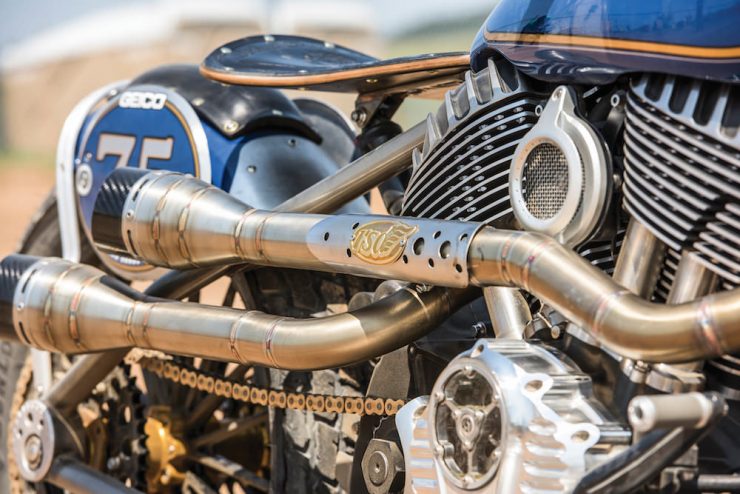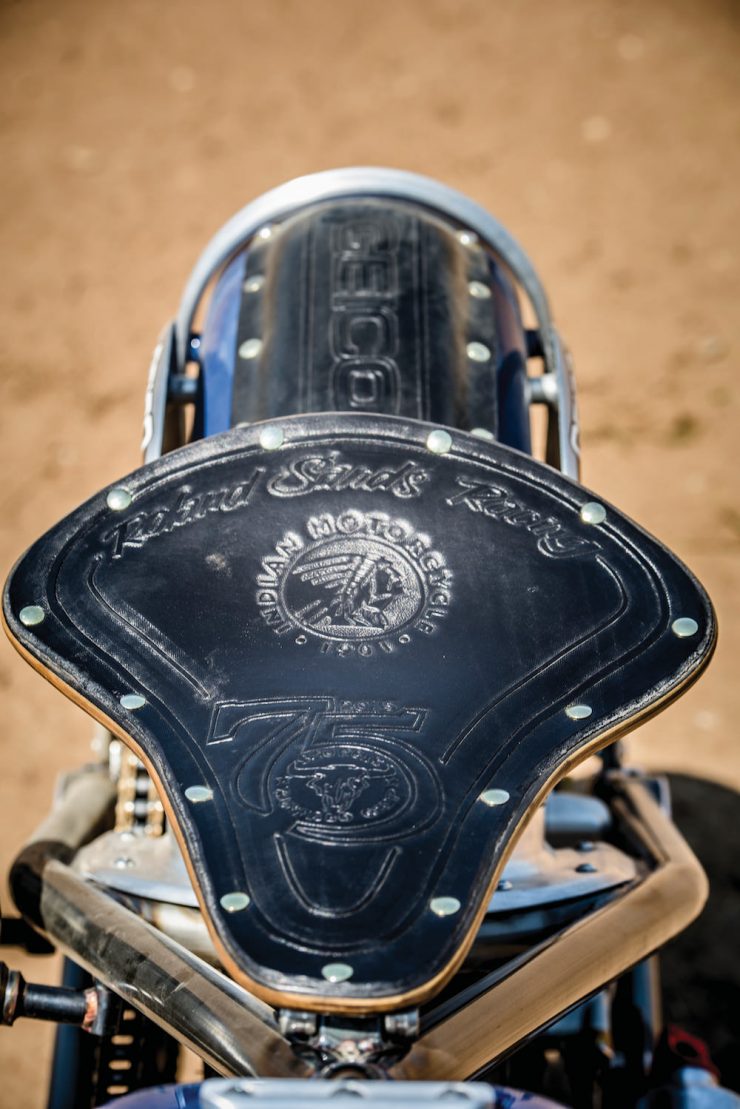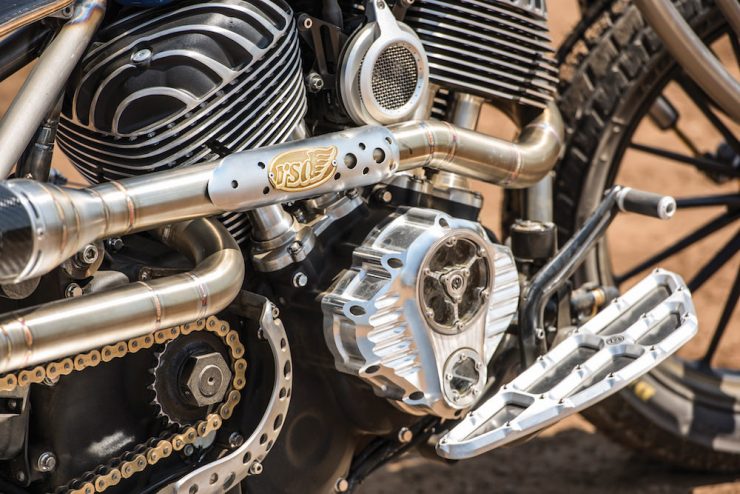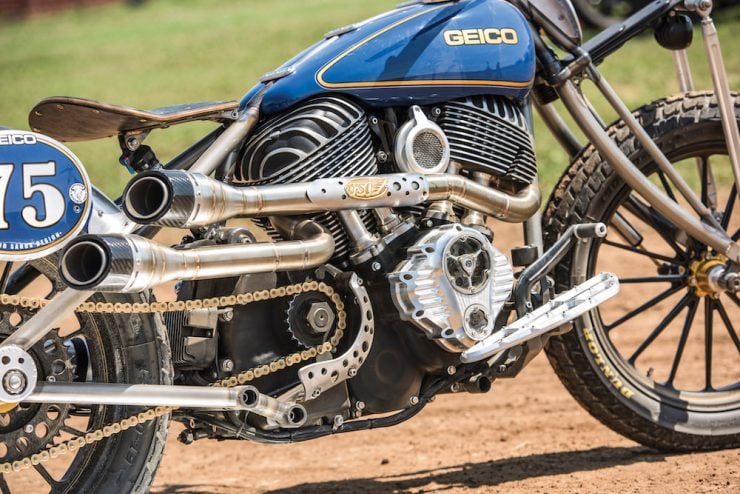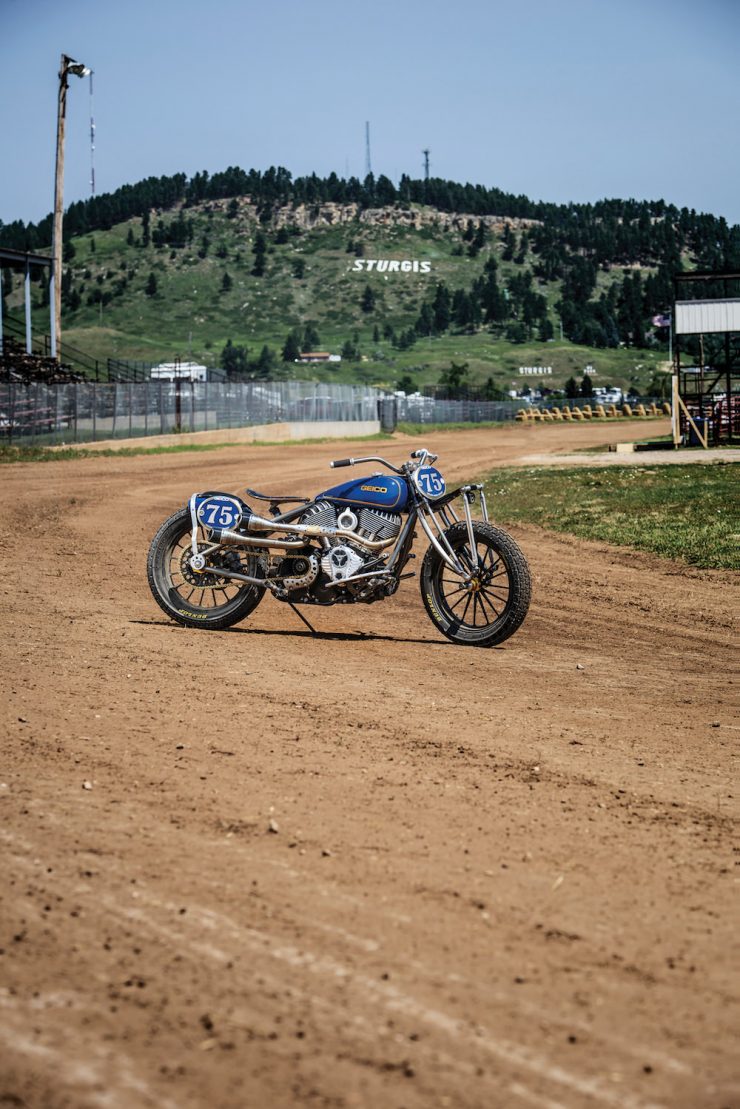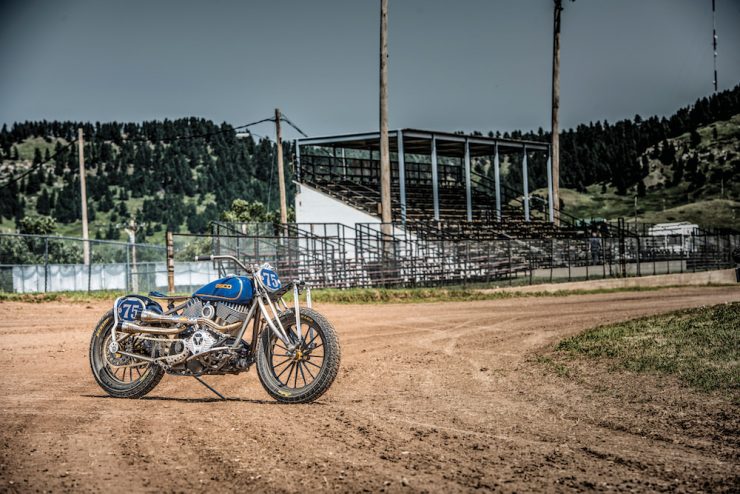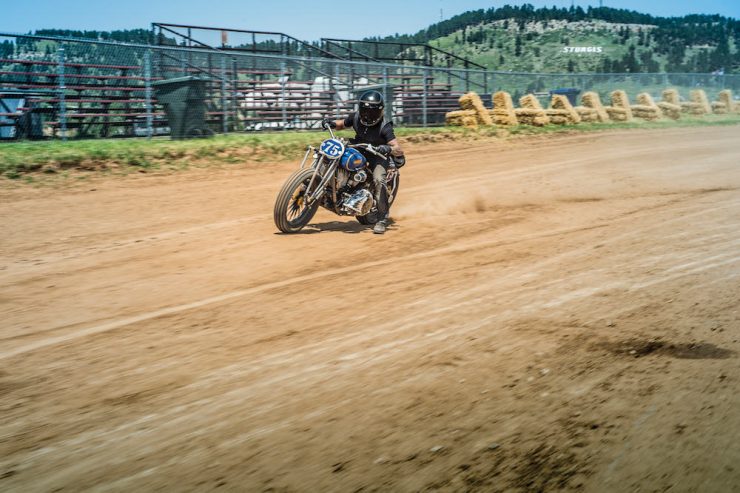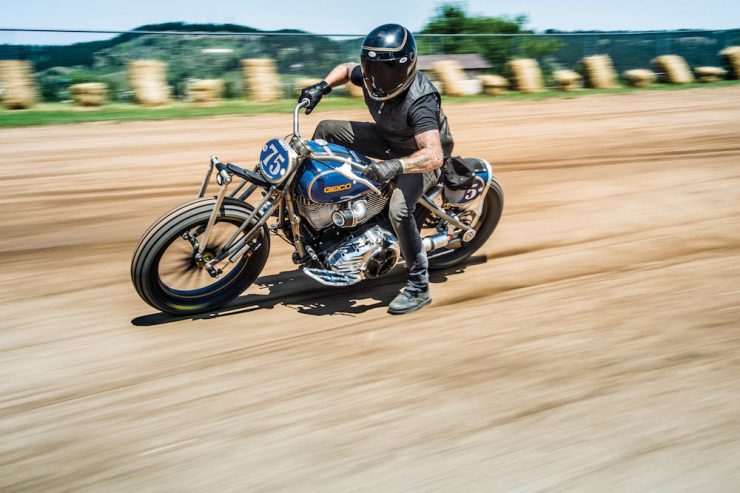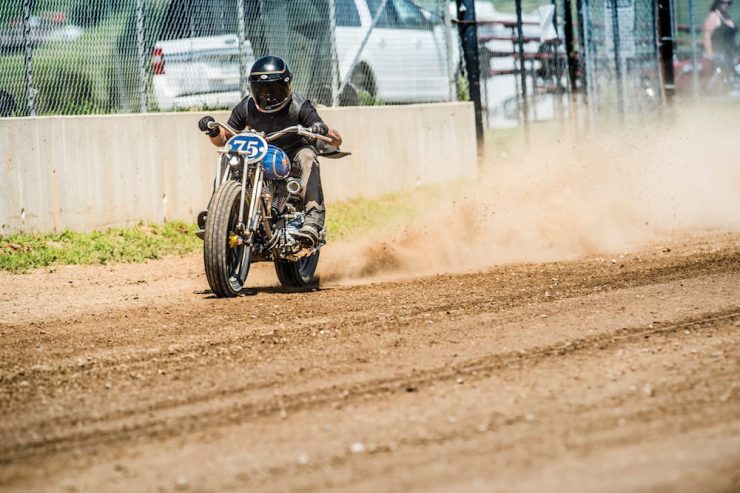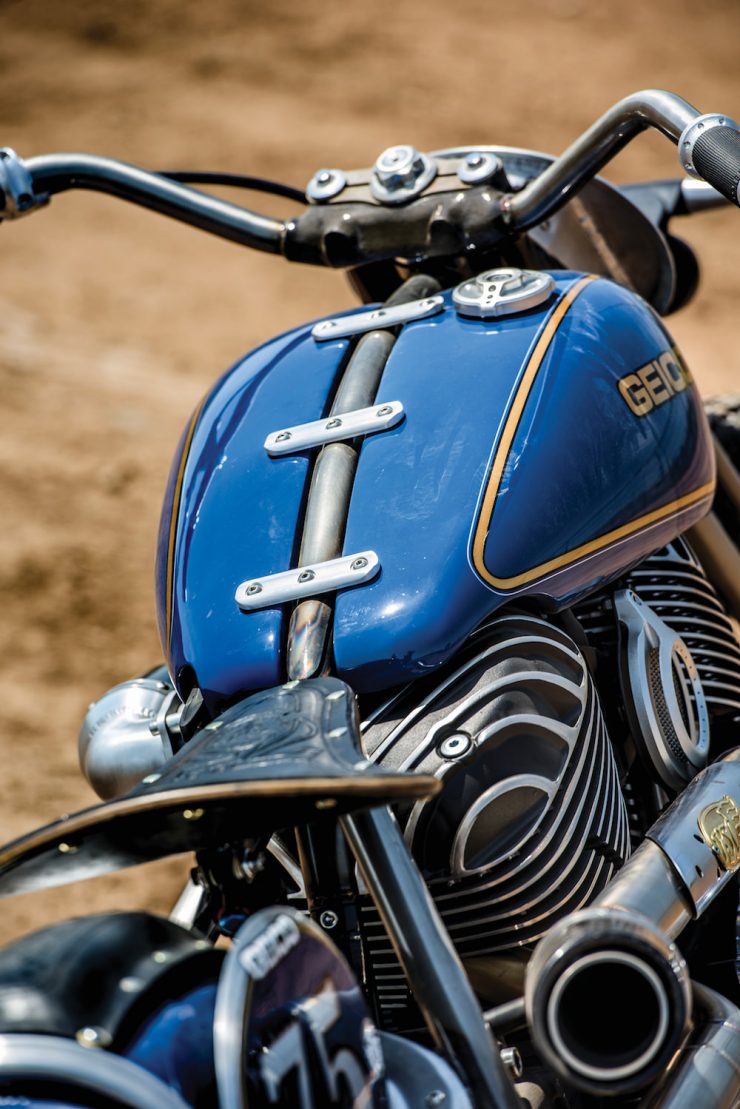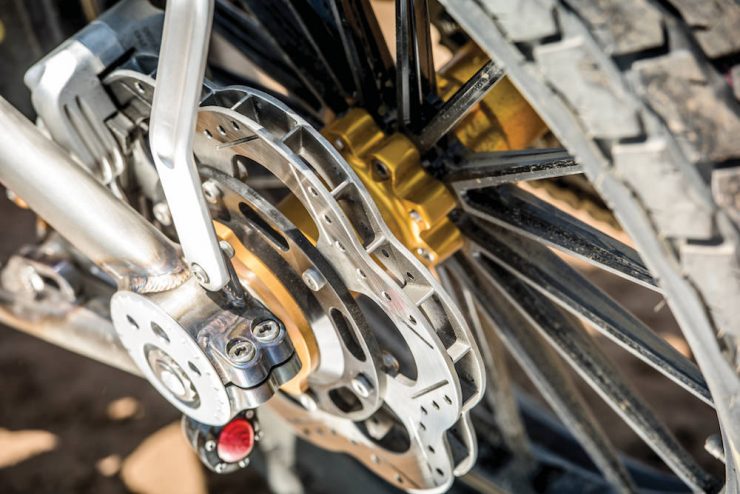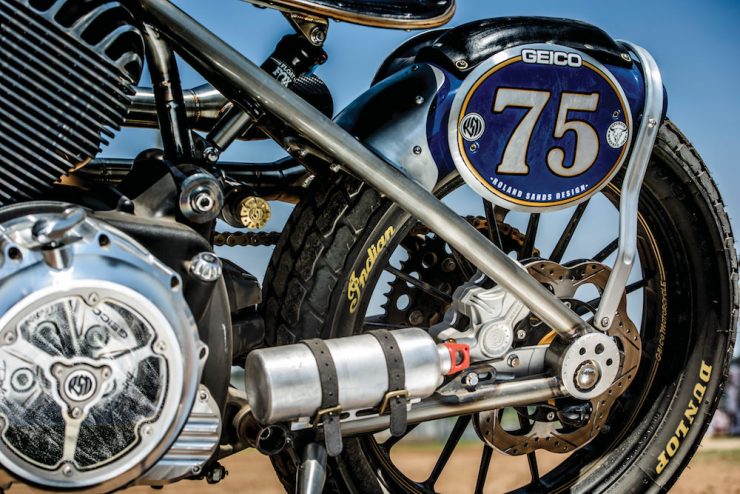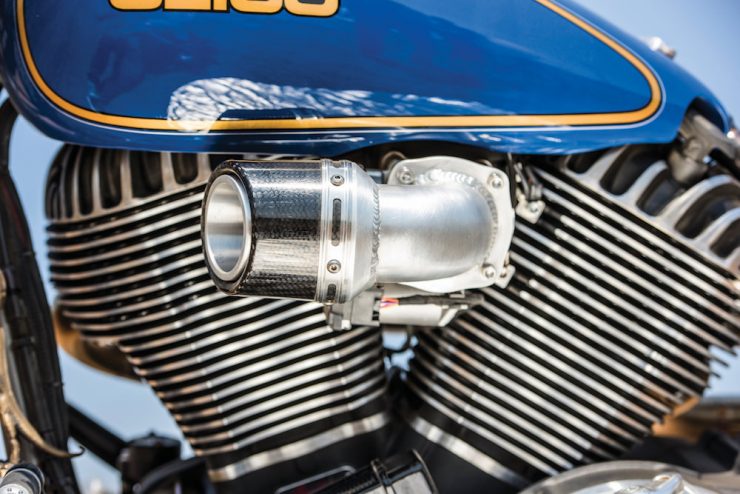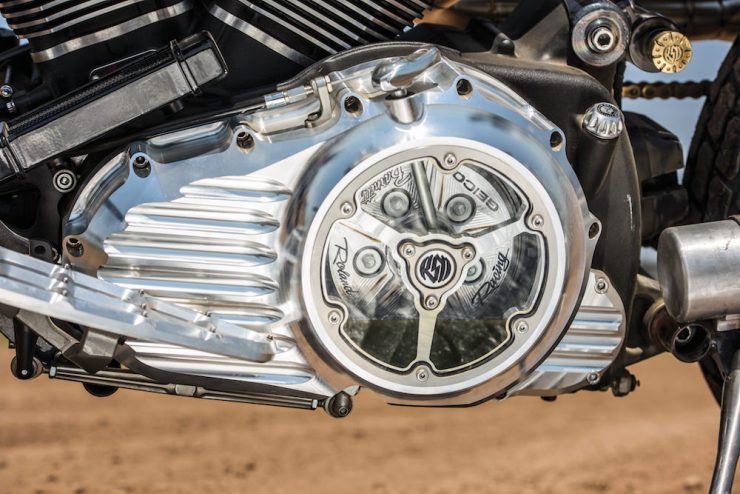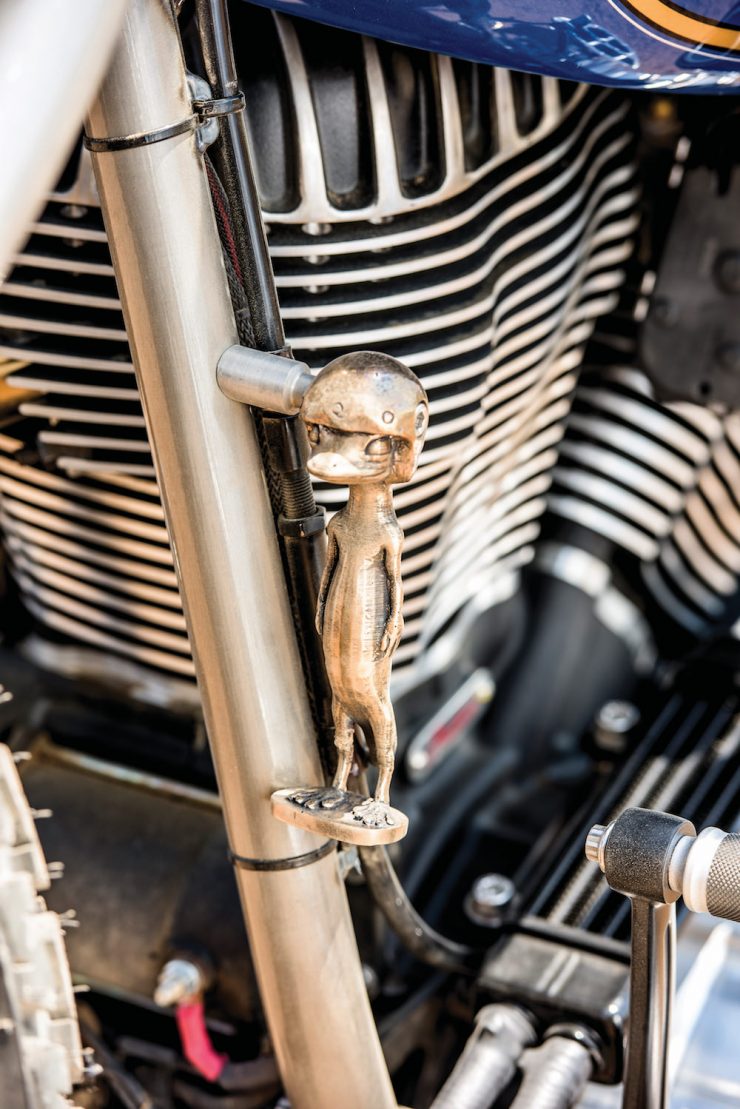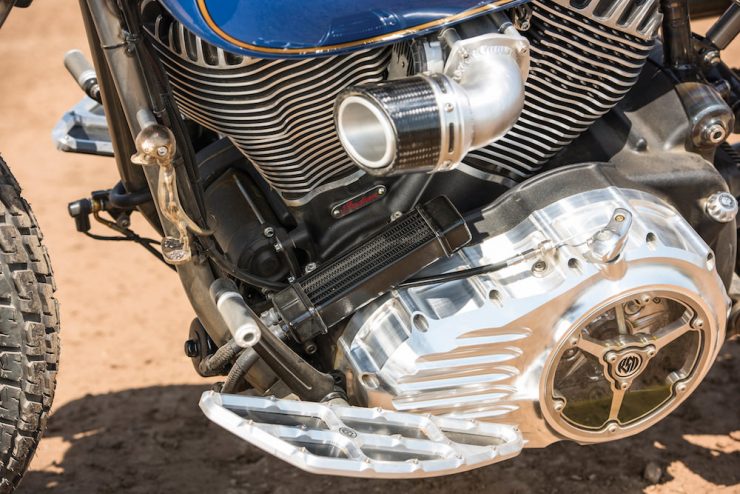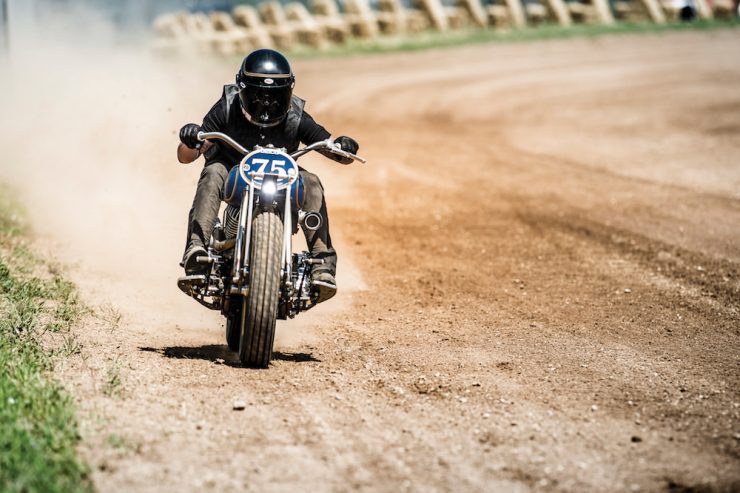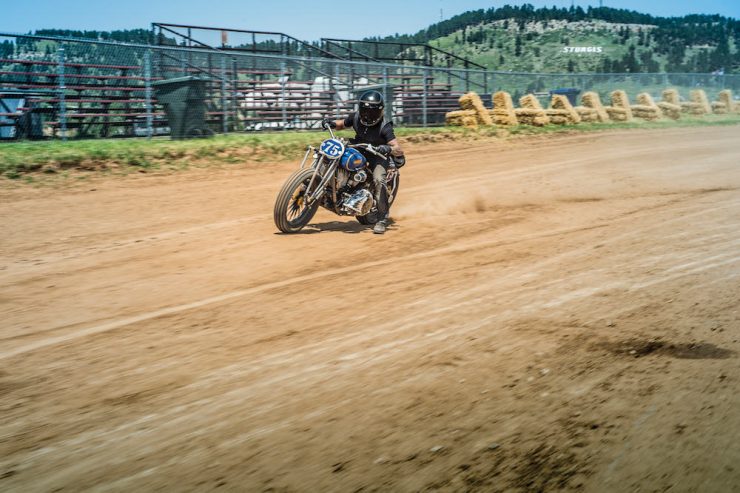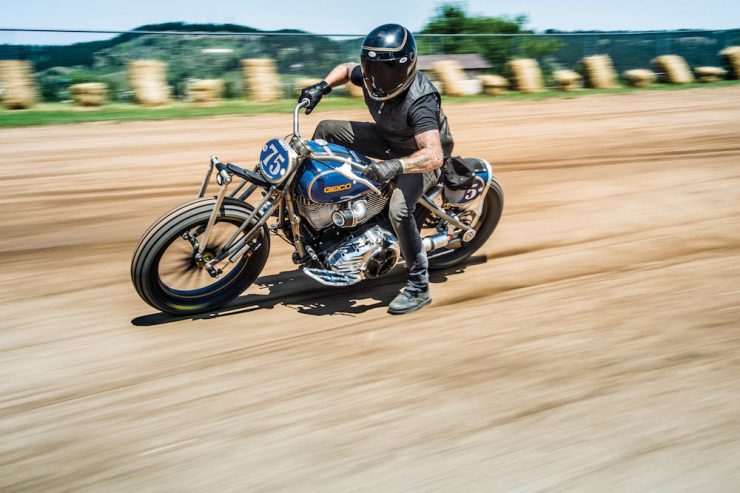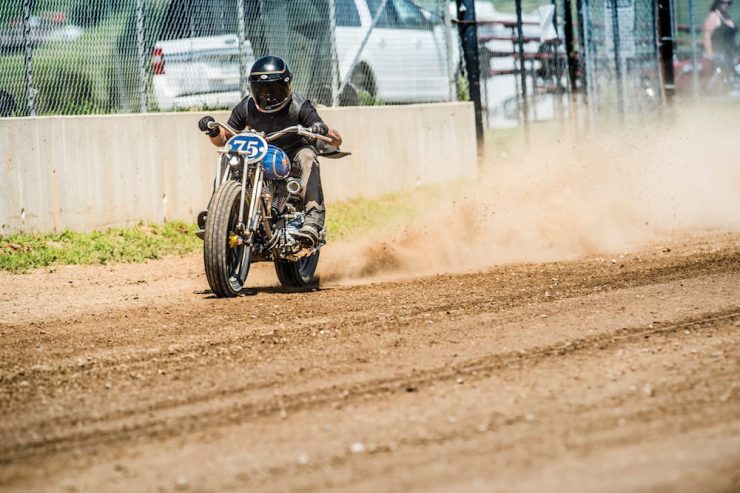 Photo Credits: Todd Williams + Indian Motorcycle