Maple Motorcycle Jeans
Reading time: about 1 minute.
My trusty pair of Maple Motorcycle Jeans have now been worn on 4 continents, on a wide variety of motorcycles, on an even wider variety of terrain. One of the reasons they're my defacto riding jeans is because they don't actually look like motorcycle jeans – they were designed by the London-based company Satish Tailor and they're made of 13.5oz raw selvedge denim. For safety, each pair has an internal lining of soft, terry-knit DuPont™ Kevlar® with built in pockets for removable Forcefield CE-approved knee and hip armour.
There seems to be a lot of misinformation circulating about what selvedge denim actually is, selvedge (self-edge) is a different weave from typical denim that results in tightly woven edges that don't need hemming to stop them unravelling. The selvedge weave has seen a major resurgence of late and has become almost synonymous with raw denim, although the two are not the same thing. Raw denim is an unwashed variety of denim that skips the typical washing process that most jeans go through to standardise their colour and shrinkage. When the denim is raw (or dry) it's generally advised that owners don't wash their jeans for 6 or more months – this allows the dye to rub off in a non-uniform manner, resulting in a unique "worn-in" look.
If you'd like to take a closer look at Maple Motorcycle Jeans you can click here and if you'd like to take a look at the new The Oil, Sweat & Gear Guide you can click the link in the sidebar here.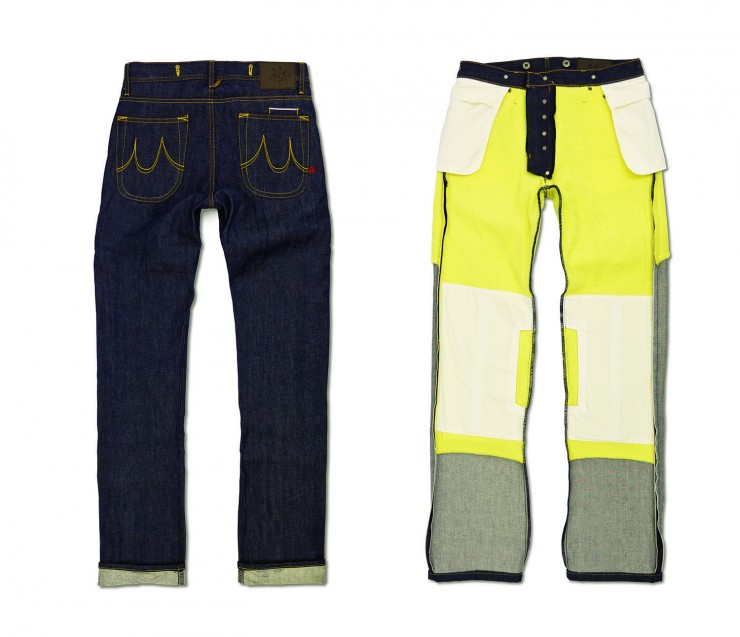 This article and its contents are protected by copyright, and may only be republished with a credit and link back to Silodrome.com - ©2020