The Cizeta V16T is undoubtably one of the most unusual supercars ever made, it's powered by a transversely mounted 6.0 litre V16, it was designed by Marcello Gandini, the development was done by team of former Lamborghini engineers, and it was almost released in partnership with Sylvester Stallone as the "Cizeta-Stallone".
Unlike many fledgling supercar makers who frequently flounder before a single production car is built, Cizeta proved to have enough sheer stubbornness to stay in business in one form or another from the late 1980s and well into the 2000s.
Claudio Zampolli, Sylvester Stallone, And The Father of Disco
The story of the Cizeta can't be told without first talking about company founder and former Lamborghini test driver/engineer Claudio Zampolli.
Zampolli is a larger-than-life Italian who moved from Italy to California to open a Lamborghini dealership, he began offering high-end servicing and mechanical work for all Italian supercars and in just a few years he was on a first name basis with many of Hollywood's biggest names.
Speaking of names, the car would be named after Claudio Zampolli's initials – "CZ" though pronounced in the Italian way "Ci-Zeta". The "16" in the model name comes from the 16 cylinders of course, and the "T" is a reference to the way in which the transmission is attached (more on that below).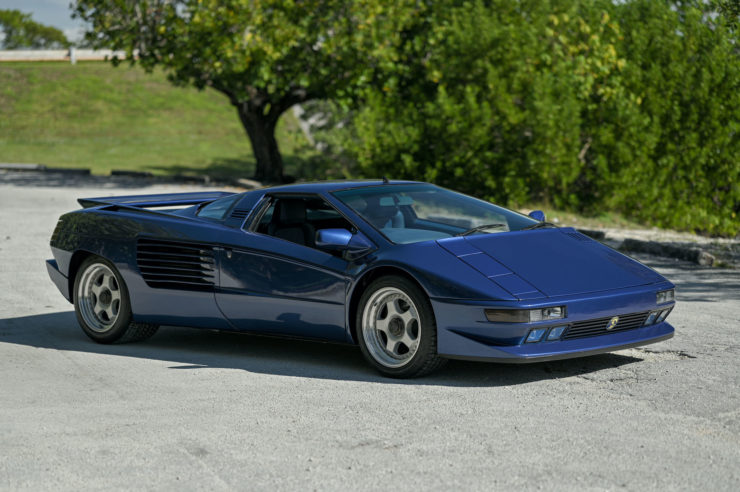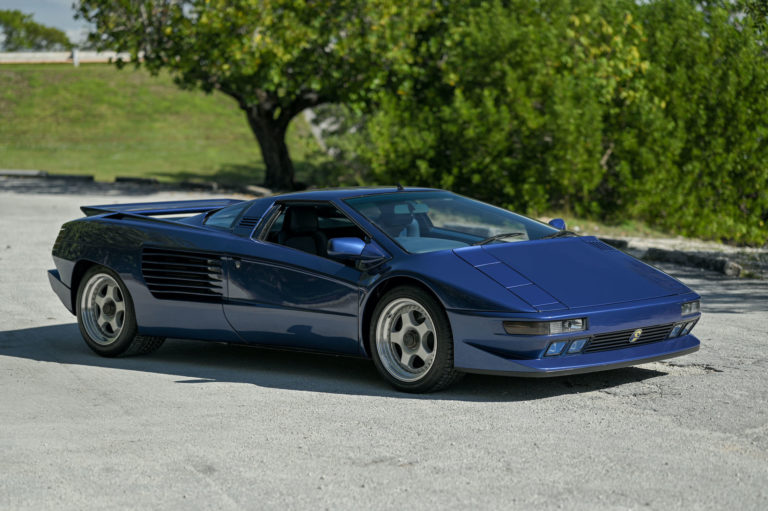 Above Image: The Cizeta V16T bears an unmistakeable resemblance to the Lamborghini Diablo, both cars were designed by Marcello Gandini and if anything, the Cizeta is closer to his original design for the Diablo than the Lamborghini production car ever was.
Zampolli's lifelong dream had been to create his own supercar, much the same way that fellow Italians Enzo Ferrari and Ferruccio Lamborghini had decades before. With his new contacts in California and his long list of former Lamborghini engineering colleagues in Italy, Zampolli was in a unique position to start a supercar company and perhaps even pull it off.
Initially it looked like Sylvester Stallone was going to fund the project in return for equity and having his name on the badge alongside Zampolli's. For reasons that are unclear this never came to fruition, instead the project was funded by legendary music composer Giorgio Moroder.
Moroder is known as the "Father of Disco" – he's credited with pioneering electronic dance music, and he's won three Academy Awards and four Golden Globes. He also wrote "Take My Breath Away" for the 1986 film Top Gun.
Cizeta V16T – Engine and Specifications
Rather than playing it safe, Zampolli realized if he was going to get lots of free publicity he was going to need to one-up both Ferrari and Lamborghini. He worked with a small team of engineers developing an all-alloy V16 engine that would be mounted transversely (sideways) in the back of the car.
Above Video: This period Australian television show "Beyond 2000" visited Italy in the early 1990s, met with Claudio Zampolli, filmed inside the factory, and test drove the Cizeta V16T.
This engine is highly unusual, it uses a single long block cast in aluminum alloy, there are four heads containing double overhead camshafts each powering 64 valves in total, and the crankshaft sends the power back to the transmission via a bevel gear system through the center of the block – as a result the engine and transmission form a "T" shape with power sent to the rear wheels.
Zampolli used his connections at Lamborghini to source the heads and some of the other required parts, mostly from the Lamborghini Uracco P300S V8. The resulting engine has a swept capacity of 6.0 litres and it was capable of 540 bhp at 8,000 rpm with 400 lb ft of torque at 6,000 rpm, with a redline of 8,500 rpm.
The performance figures were breaking at the time and they're still remarkable today, the top speed was 204 mph (328 km/h), with a 0 to 60 mph time of under 4 seconds.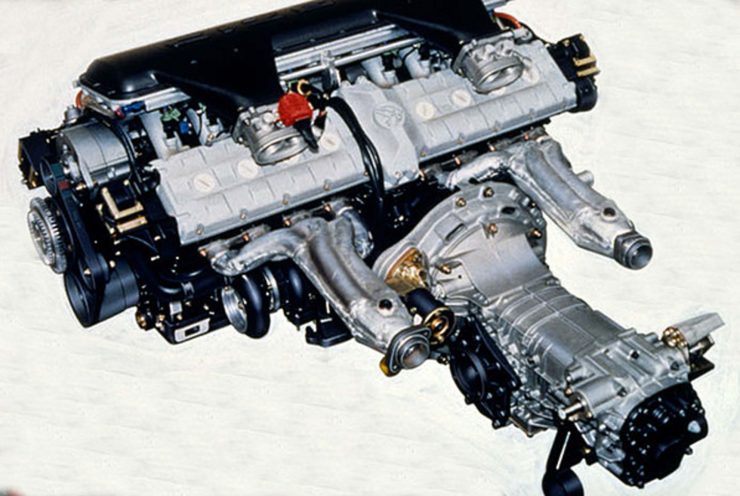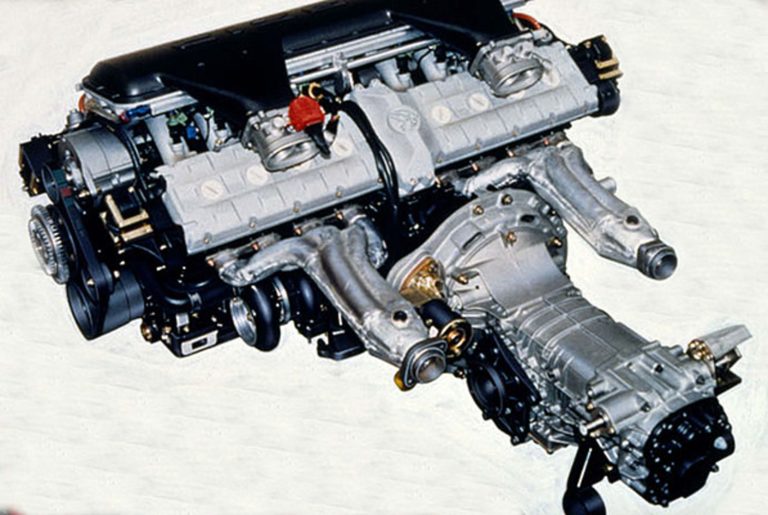 Above Image: The Cizeta V16 engine mated to the ZF 5-speed transmission in its unusual "T" configuration.
The chassis used was formed from tubular chromoly steel welded into a rigid spaceframe, there was seating for two and the V16 engine is very literally right behind the occupants – resulting an entirely unique soundtrack.
Fellow Italian and iconic automotive designer Marcello Gandini was brought in to style the new car. Gandini was the original designer of the Lamborghini Miura, the Lamborghini Countach, and initially, of the Lamborghini Diablo.
He had a famous falling out with Lamborghini after they "softened" his design for the Diablo, allegedly at the insistence of new parent company Chrysler.
With the Cizeta, Gandini realized he had found salvation for his original design, and he used much of his Diablo design for the car, with additional input from fellow Lamborghini alumni Zampolli.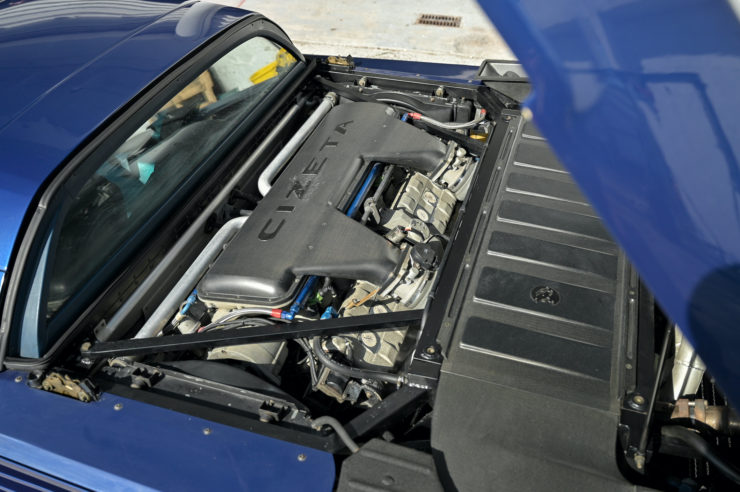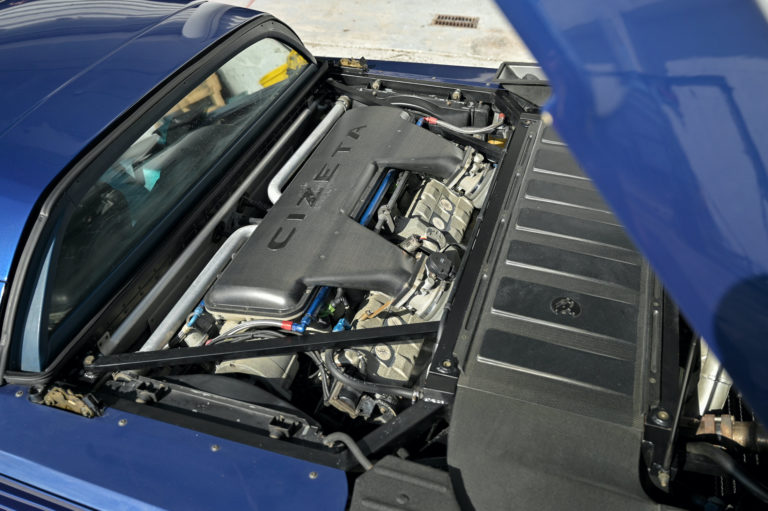 Above Image: Upon glancing into the Cizeta's engine bay it can take a moment before you realize what you're actually looking at.
Even today it's clear there's a strong design link between the two cars, with some thinking the Cizeta is either a Diablo-based kit car or a body kit on a real Diablo. Saying either of these things to Zampolli is likely to get you shot.
Cizeta V16T – The Production Run
As with any brand new car the production run of the Cizeta V16T was fraught with teething issues. Various production figures had been mentioned but perhaps the most realistic was for 12 cars to be built per year, or one a month, with a starting price tag in 1991 dollars of $650,000 USD.
The cars were being built in Modena, Italy as this is where the craftsmen were who could build such exotic machinery, and they were sold to wealthy clientele right around the world.
Although the order book filled quickly a few issues plagued the company, one was the economic downturn that affected much of the world in the early 1990s, and the other was the staggering complex supply and fabrication pipeline that needed to work perfectly to build each car.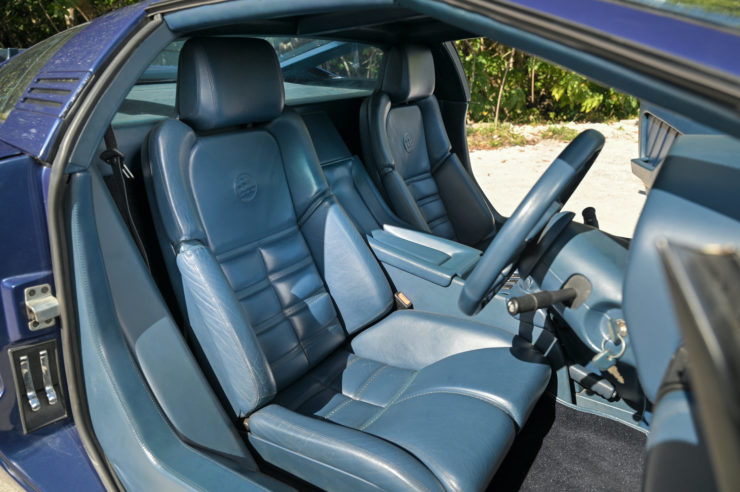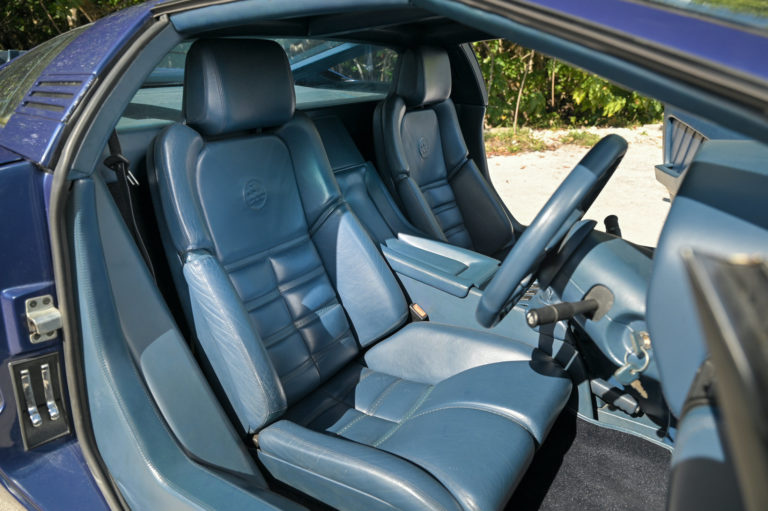 Above Image: The interior of the Cizeta was opulent by the supercar standards of the day, though there was very little room for luggage.
Between 1991 and 1995 it's believed that 12 were built in total including one prototype. Two additional cars were built after this in 1999 and 2003, and the car was still technically in production as recently as 2018 – with Zampolli saying he could fulfill new orders if they were placed.
The 1993 Cizeta V16T Shown Here
The car you see here is remarkable for a number of reasons, not only is it a very low mileage original Cizeta V16T, it was originally bought for the Sultan of Brunei along with two others. Both of the others were modified at some point in their lives with Ferrari flat-12 engines and irreversible structural changes, however this car was never delivered to the royals.
For reasons unknown it stayed with Hong Seh Motors of Singapore, the primary dealer in Asia for the Brunei Royal Family. The car would stay unused in Singapore for over 25 years and was never delivered to Brunei, it has accumulated fewer than 1,000 km (620 miles) in all that time, mostly thought to be testing mileage.
The car is now being offered by RM Sotheby's on the 22nd of January, representing a unique opportunity to acquire a genuinely unique supercar with an engine note unlike any other. If you'd like to read more about it or register to bid you can click here to visit the listing.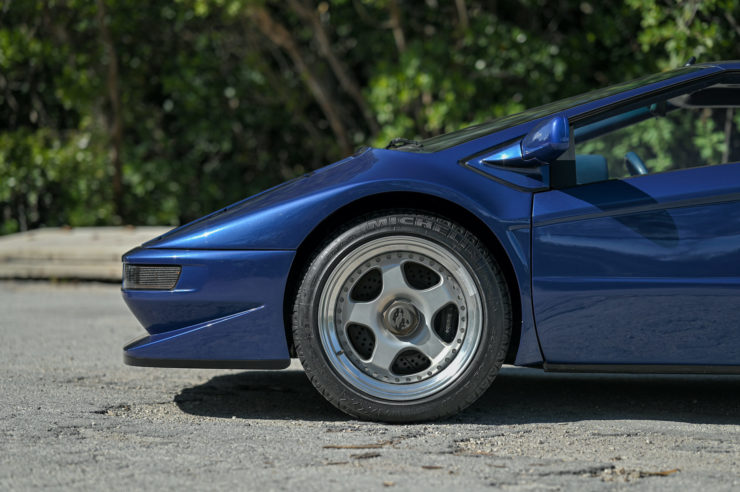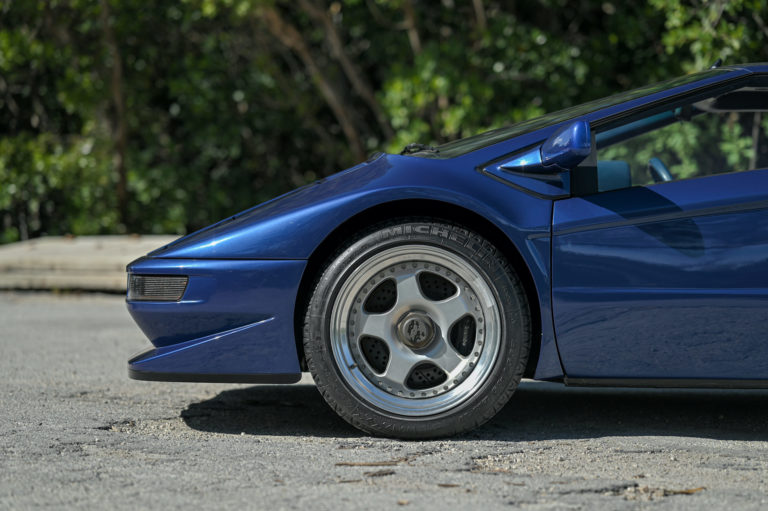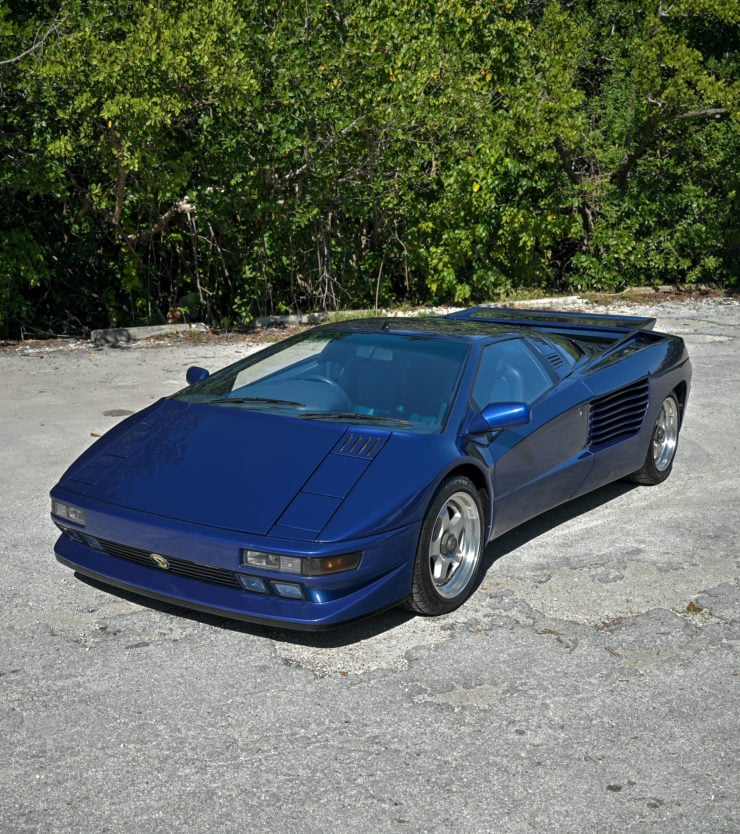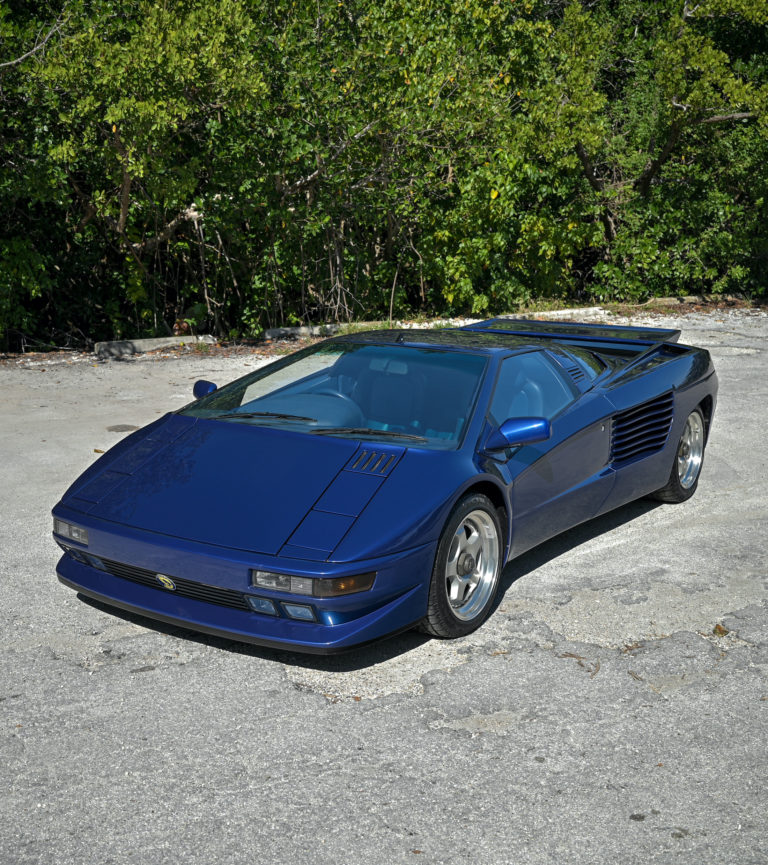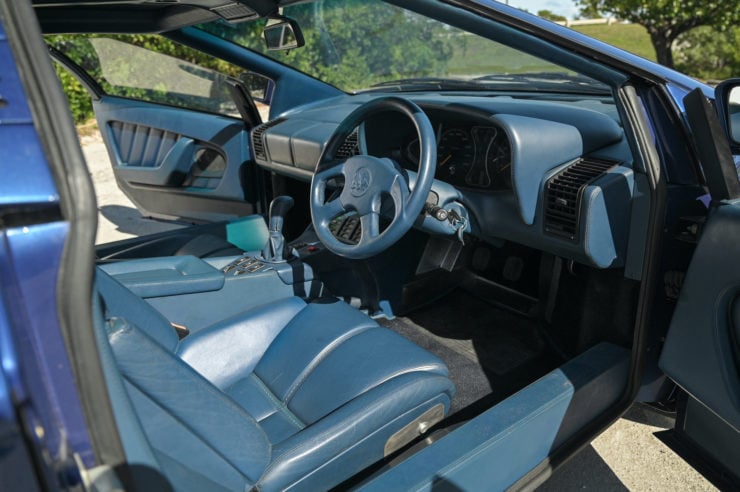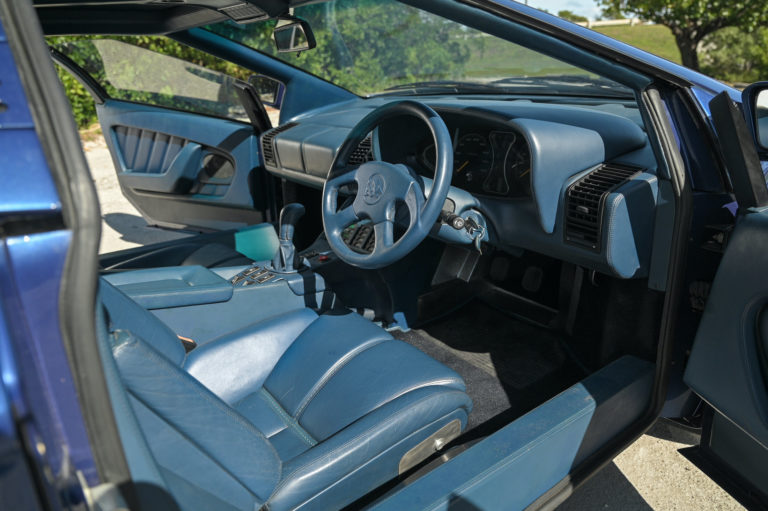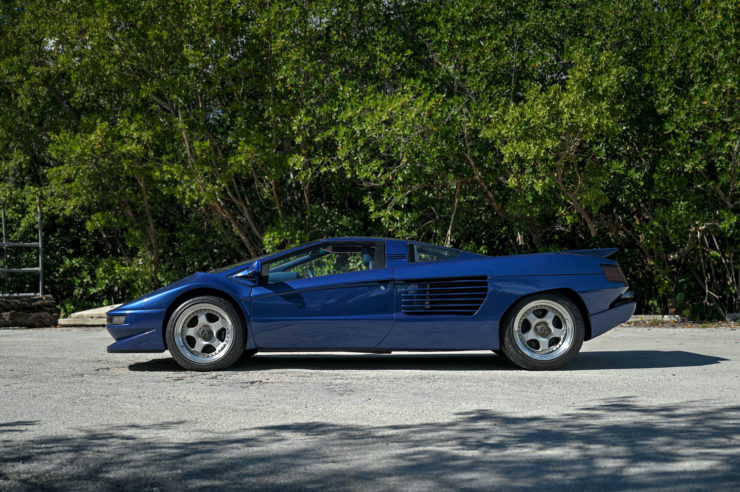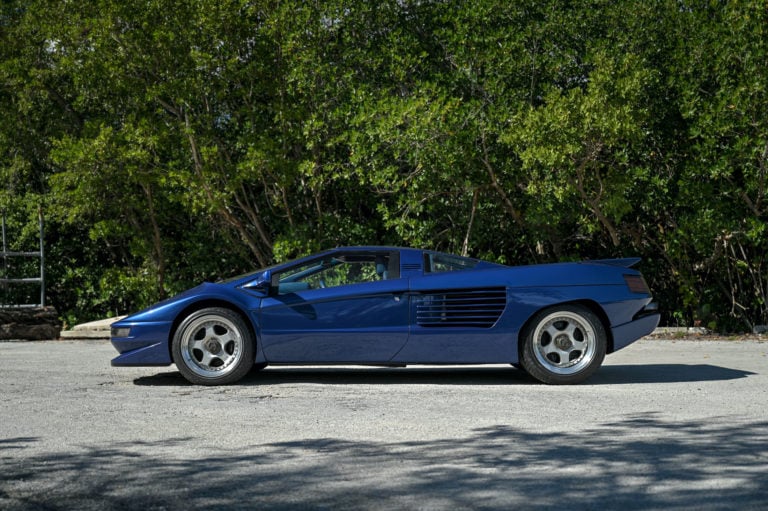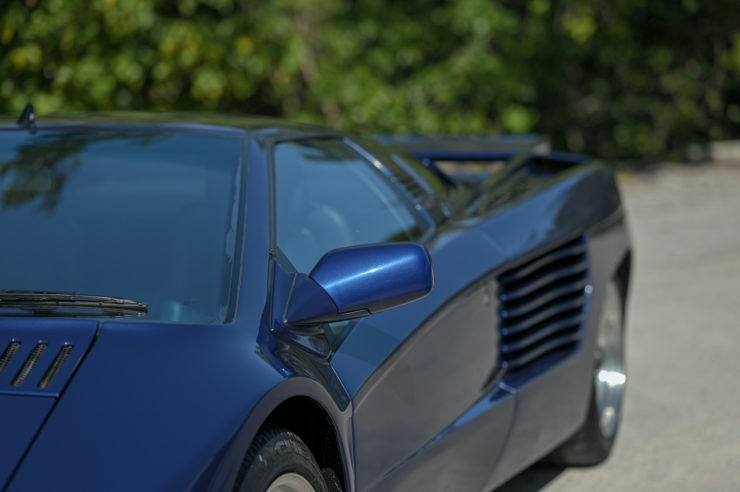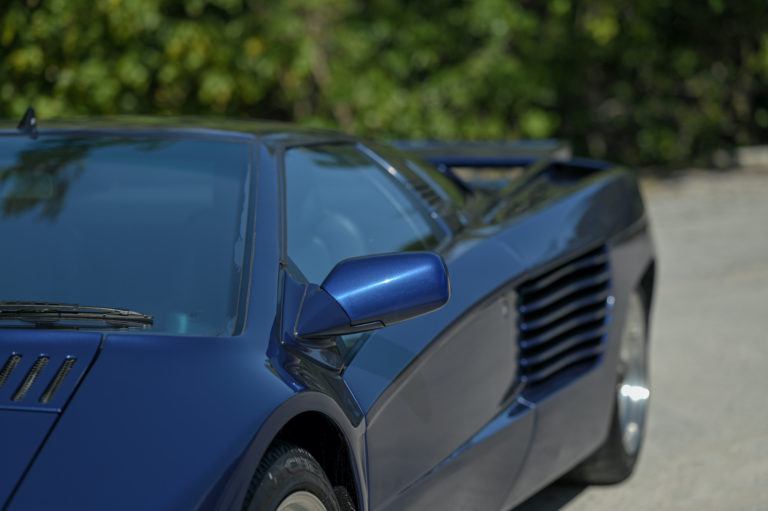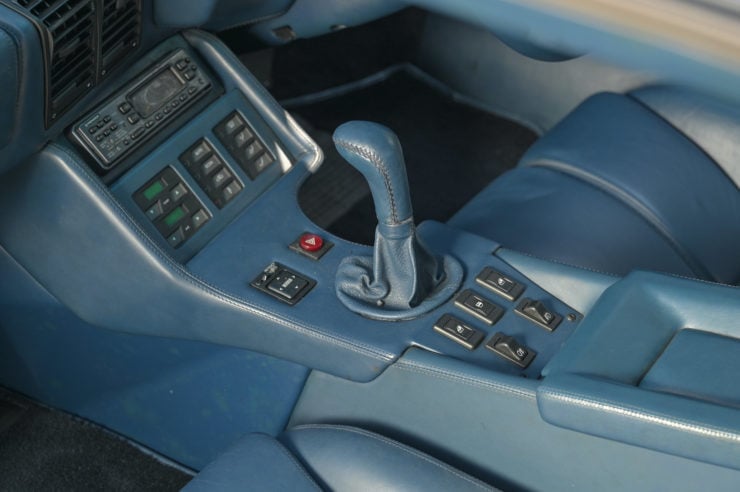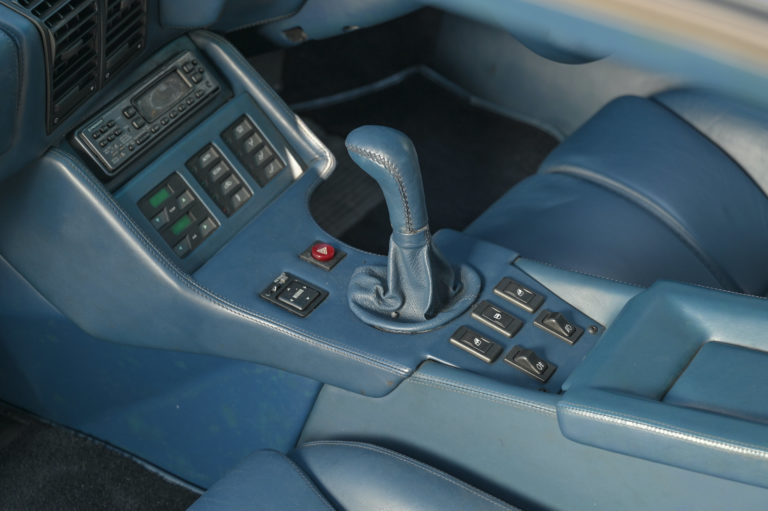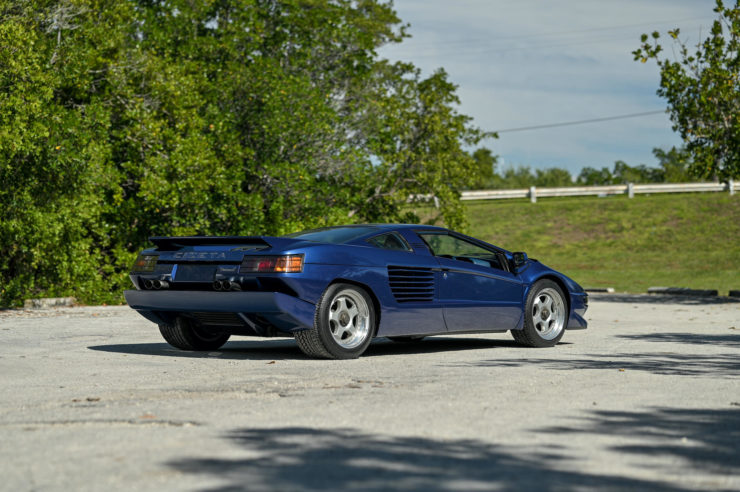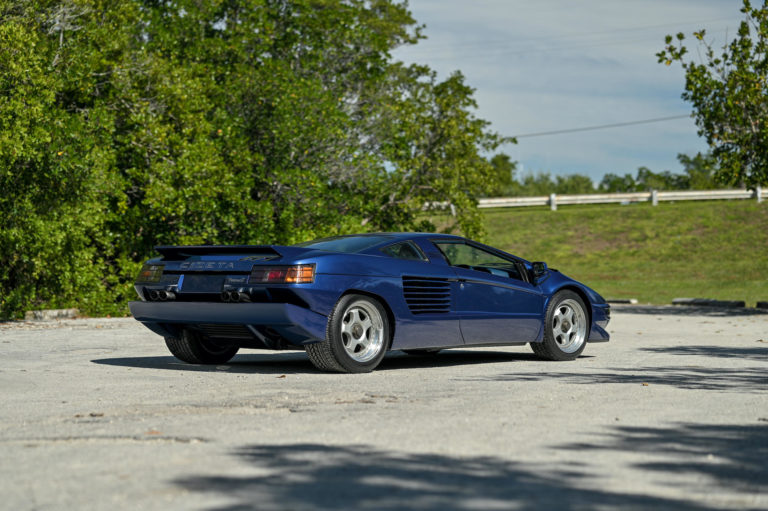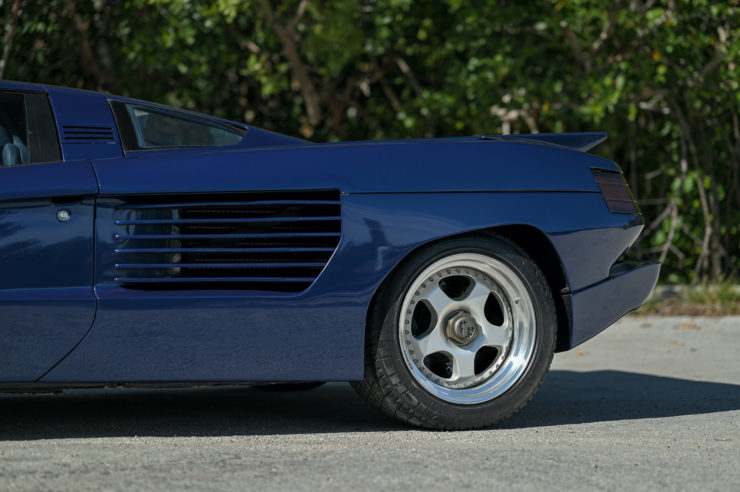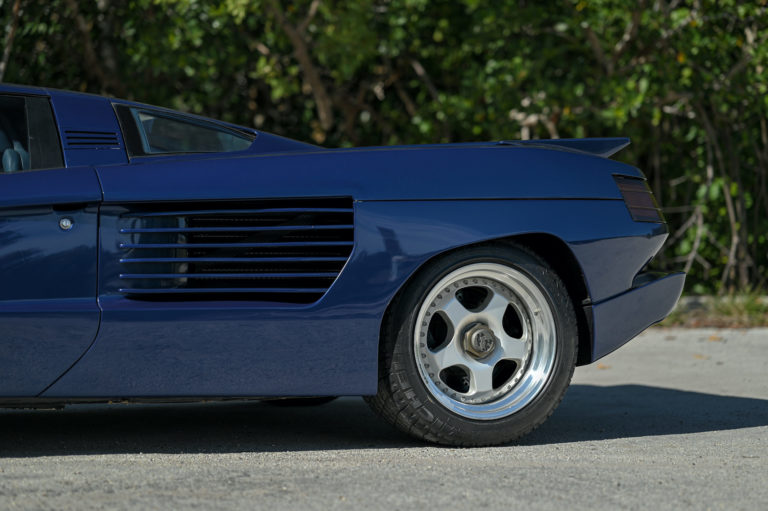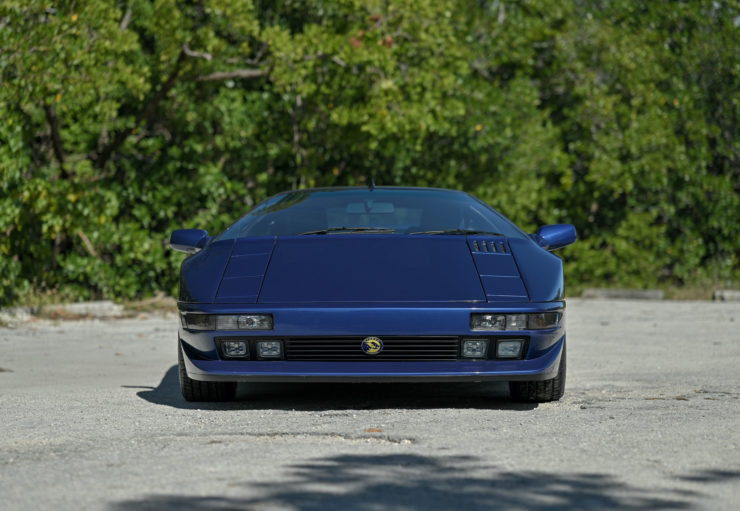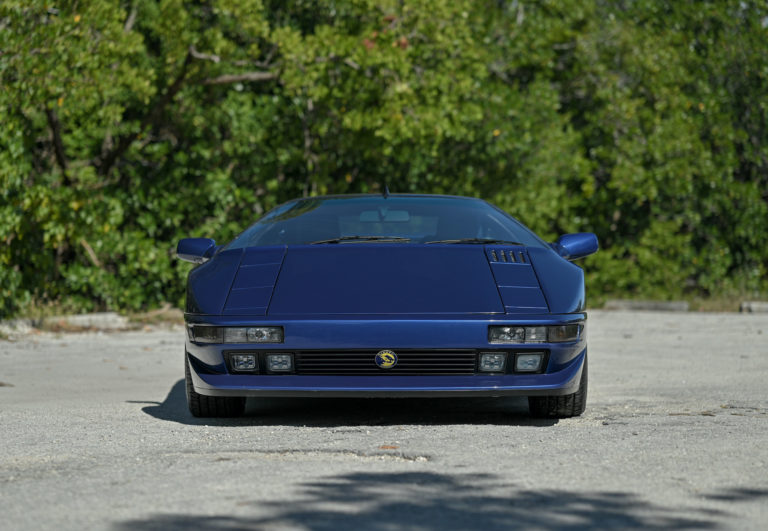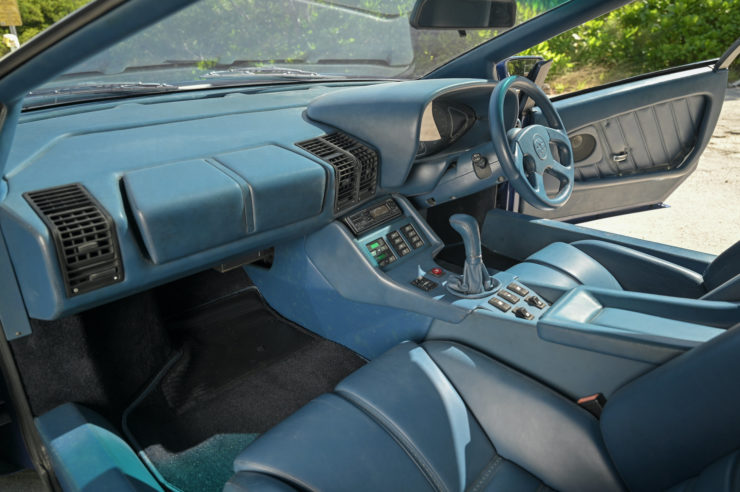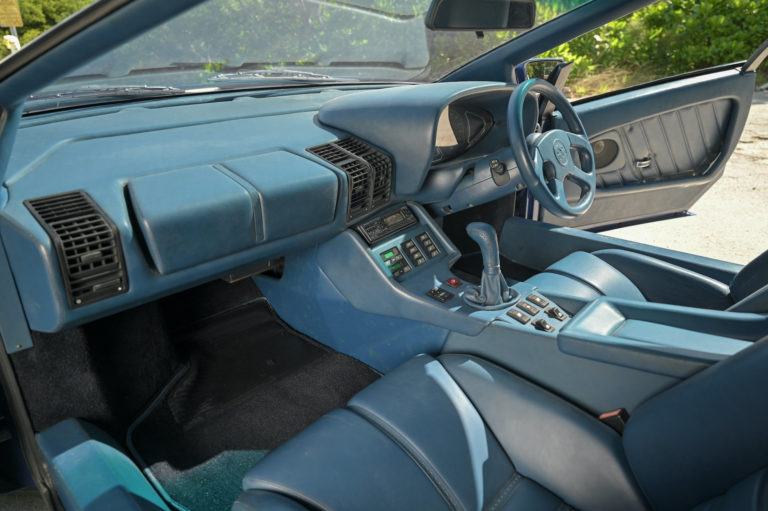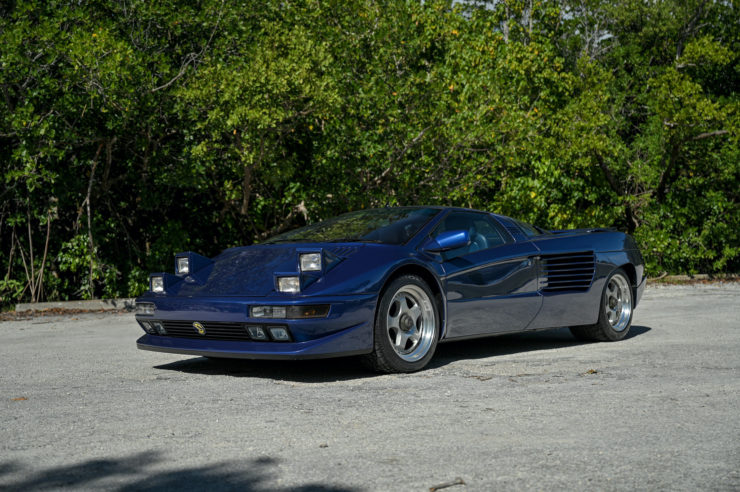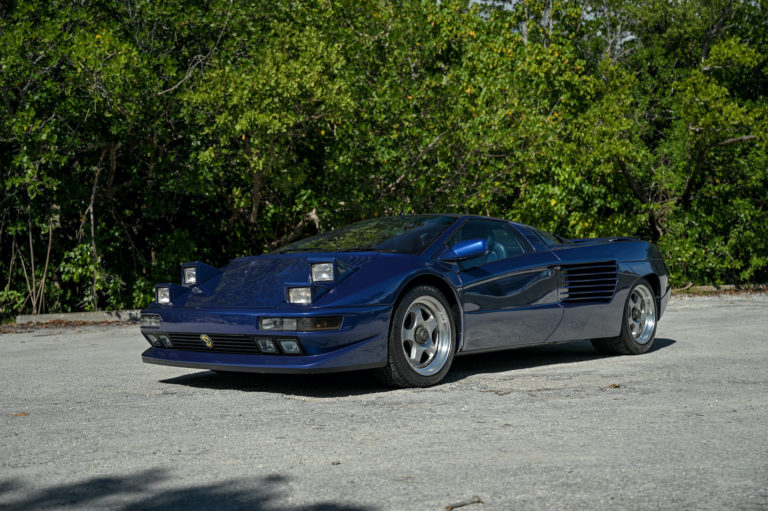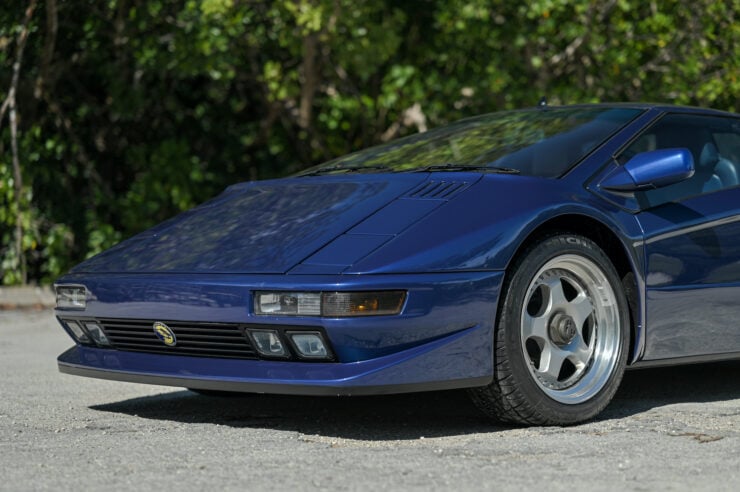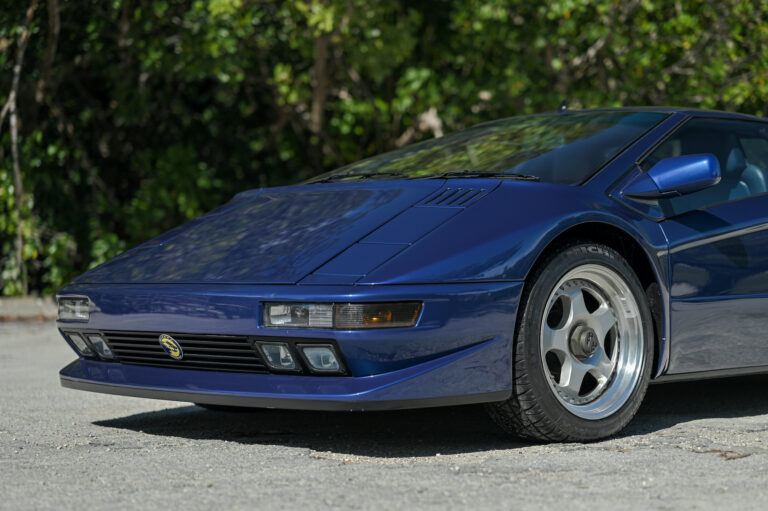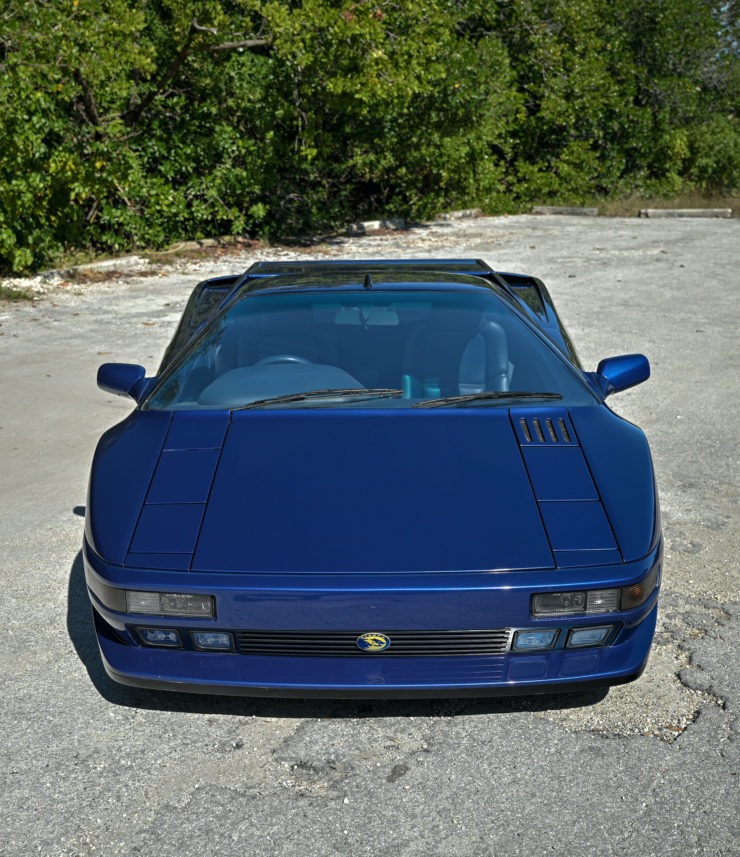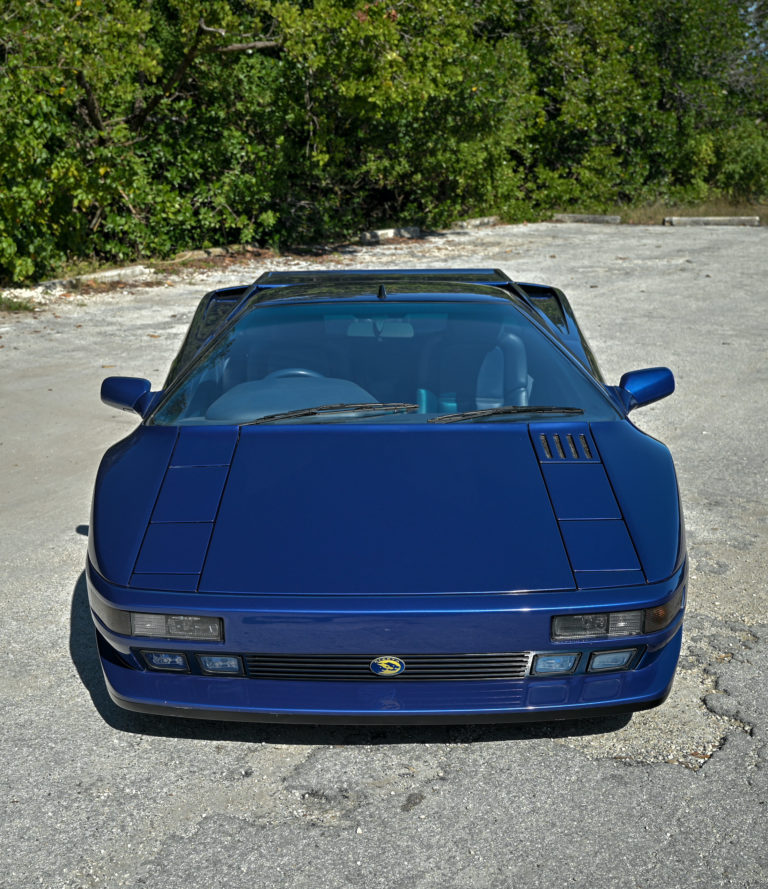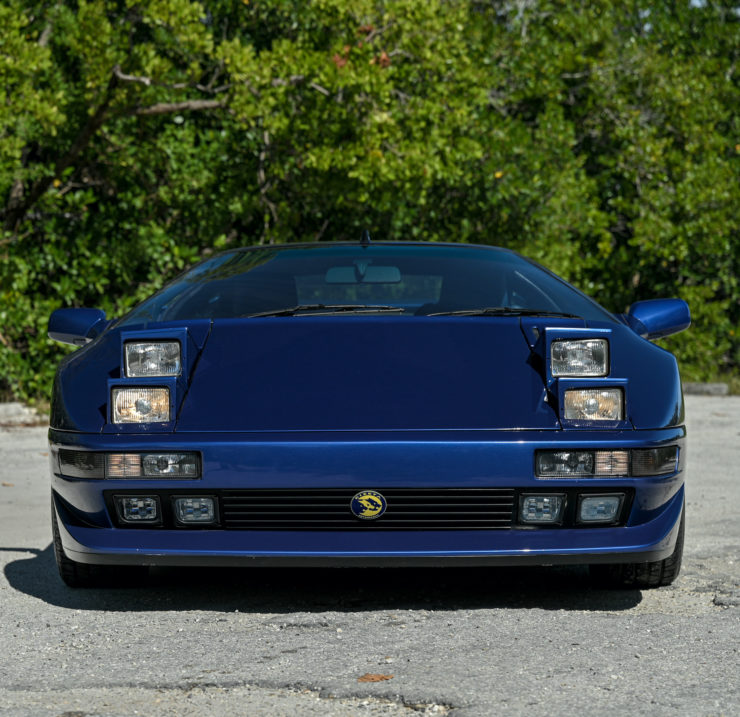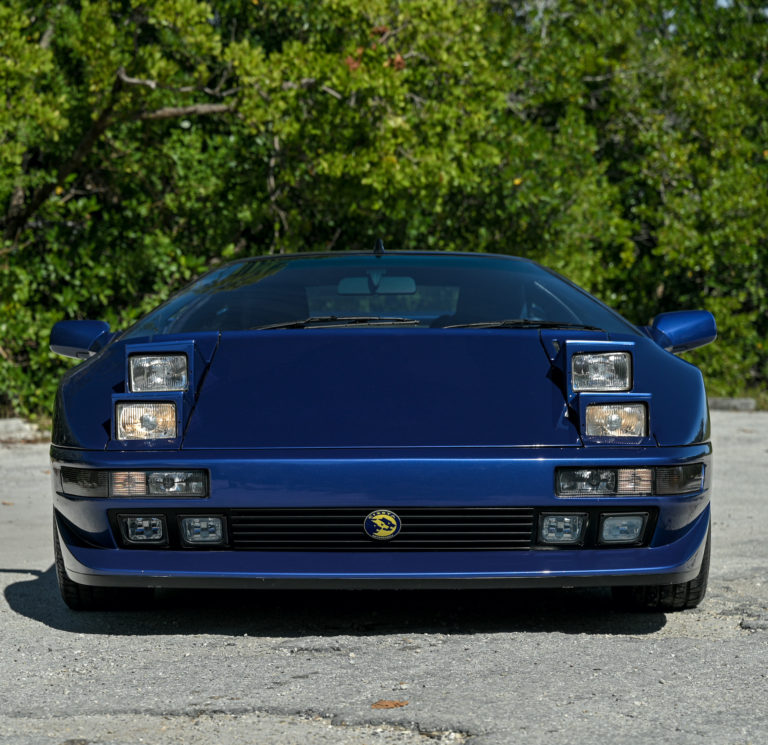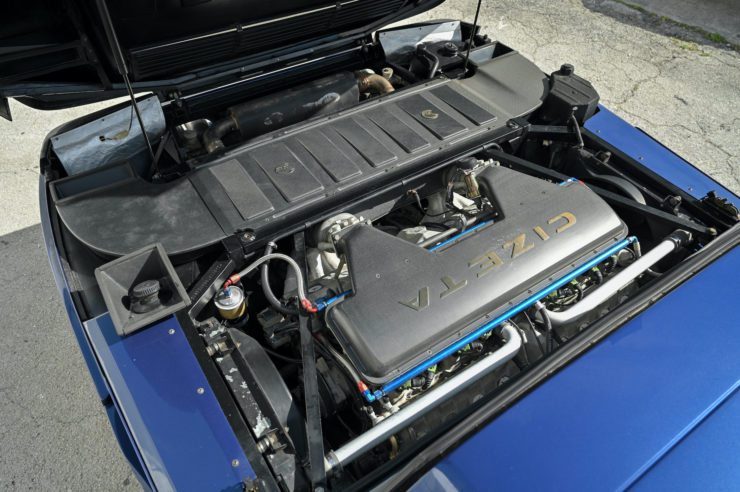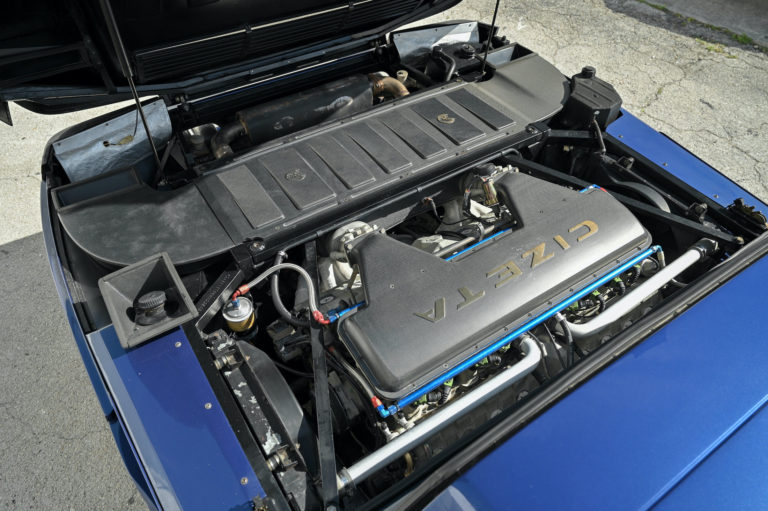 Images: Jasen Delgado ©2020 Courtesy of RM Auctions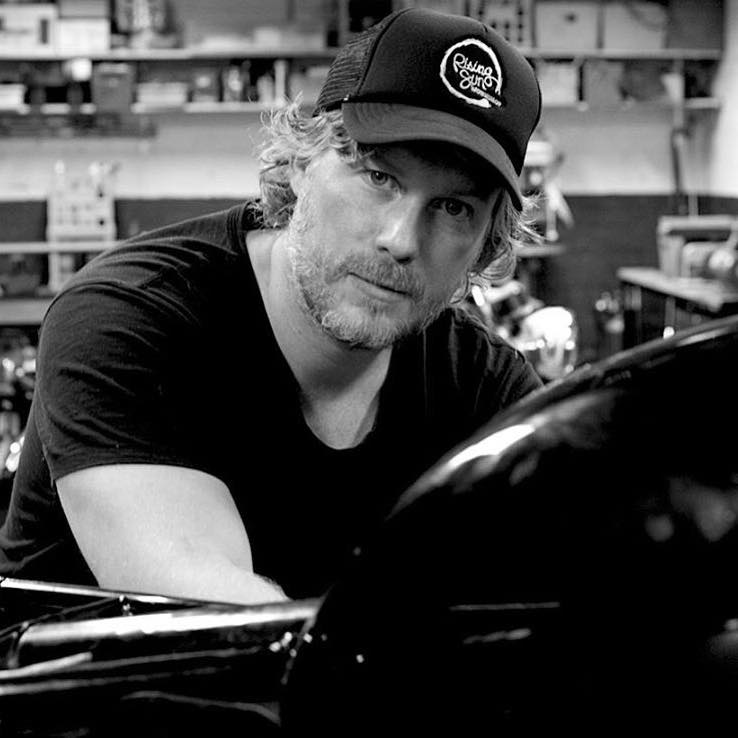 Articles that Ben has written have been covered on CNN, Popular Mechanics, Smithsonian Magazine, Road & Track Magazine, the official Pinterest blog, the official eBay Motors blog, BuzzFeed, Autoweek Magazine, Wired Magazine, Autoblog, Gear Patrol, Jalopnik, The Verge, and many more.
Silodrome was founded by Ben back in 2010, in the years since the site has grown to become a world leader in the alternative and vintage motoring sector, with well over a million monthly readers from around the world and many hundreds of thousands of followers on social media.