The BaughbLabs Aluminum Pen – Machined From A Solid 6061-T6 Aluminum Rod
Reading time: about 1 minute.
The BaughbLabs Aluminum Pen was designed to be the last pen you'll ever need to buy.
It was developed by architect Robert Isaac to have no breakable clicking or moving elements other than the screw down end, and each pen is individually milled from a solid 3/8″ diameter 6061-T6 aluminum alloy rod.
6061-T6 aluminum alloy is used in applications where exceedingly high strength and low weight are critical – such as the aircraft, aerospace, and weapons industries.
The alloy is a combination of aluminum, with small amounts of magnesium, silicon, copper, iron, chromium, zinc, manganese, and titanium – some in amounts of less than 0.1%, but each critical for strength, hardness, and resistance to shearing.
Robert designed the pen to use one of the most easily sourced ink refills in the world – the Parker gel rollerball. To reload you unscrew the end of the pen and remove the ink refill and its small spring, replace it, and screw down the top.
Due to the fact that the pen is machined from a solid rod rather than a thin-walled tube it has a light but solid hand feel and is well balanced. The minimalism of the design will appeal to many, but perhaps the fact that it'll never break will be its most appealing feature.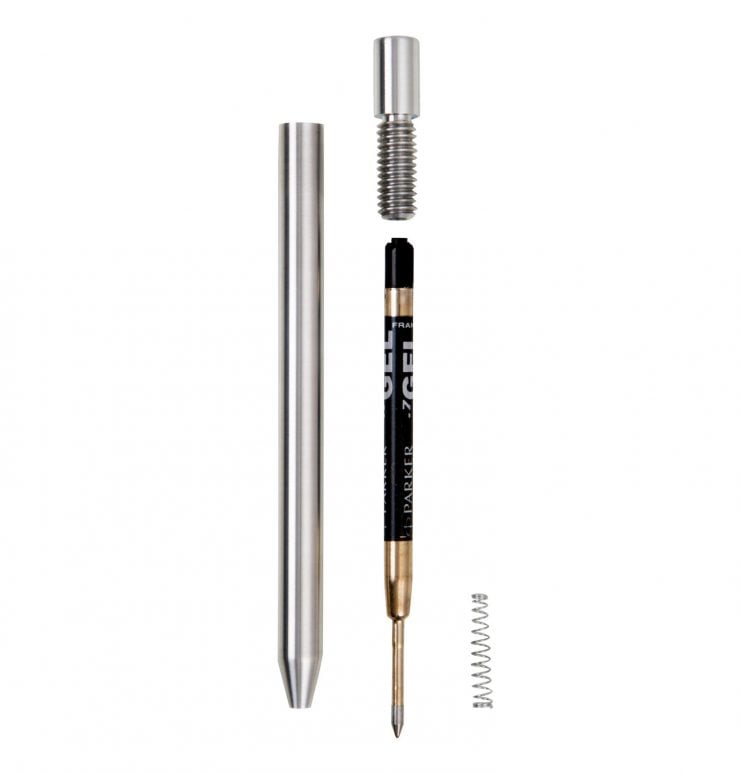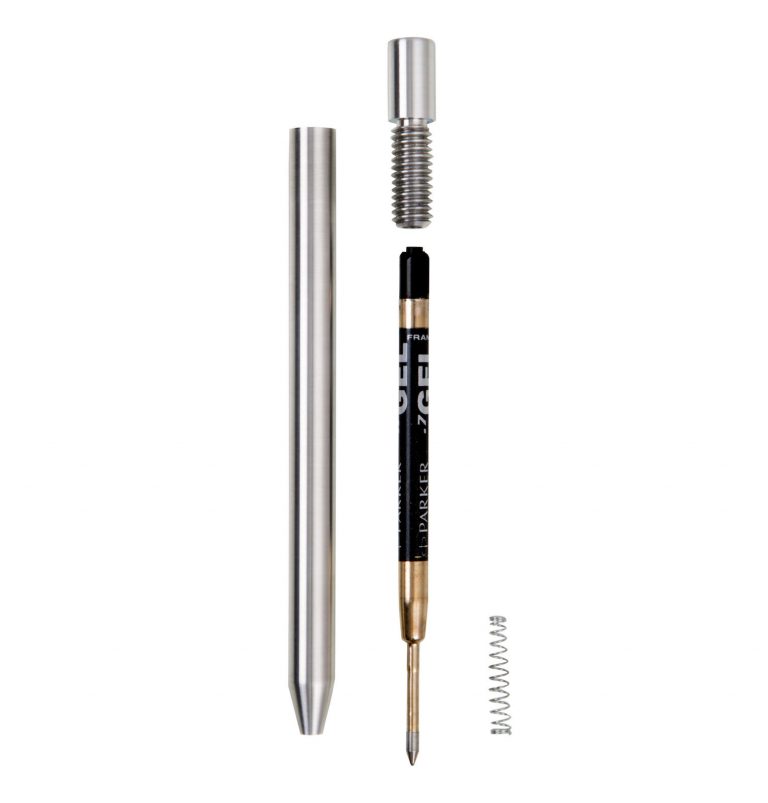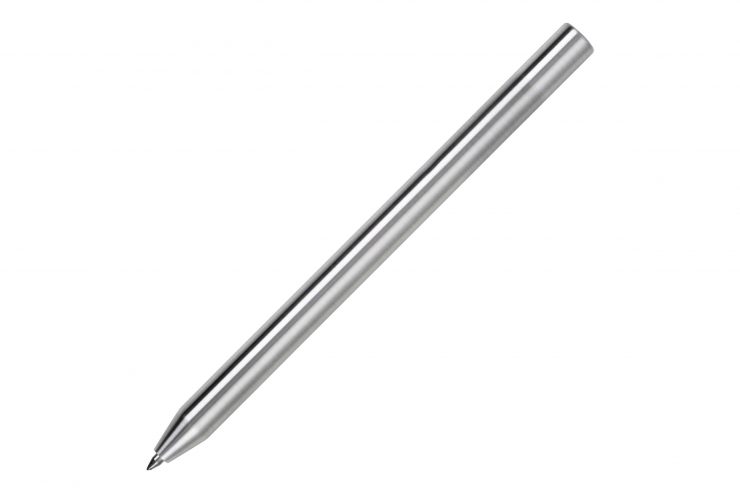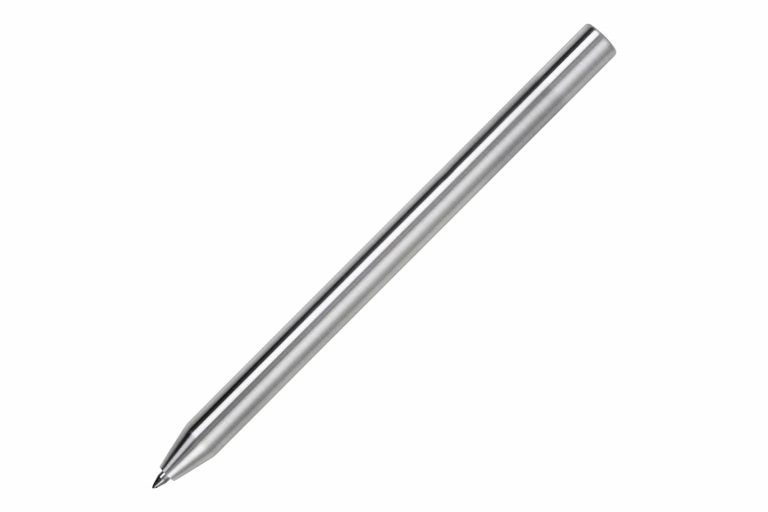 Images by Dragon Papillon
This article and its contents are protected by copyright, and may only be republished with a credit and link back to Silodrome.com - ©2020