1953 Allard K3 Roadster
Reading time: about 2 minutes.
Carroll Shelby is deservedly famous for dropping a large American V8 into a lightweight British roadster and creating the AC Cobra, a car that would go on to become one of the most iconic automobiles of the 20th century.
What many people don't know is that 10 years before the first Cobra was built in 1962, Carroll was driving an Allard K3 Roadster – a lightweight British convertible with an American V8 bolted into the engine bay. The influence the car had on him can't be denied and although the K3 is largely lost to history, the catalyst-effect the small convertible had on the future of sports cars is undeniable.
Sydney Allard started the Allard Motor Company Ltd in 1945, a few months after the end of WWII. He was a gentleman racer with strong engineering instincts and he created vehicles that would take a slew of 1st, 2nd and 3rd positions in major races, including podiums at the 24 Hours of Le Mans and a win (with Sydney himself behind the wheel) at the Monte Carlo Rally in 1952 (interestingly the 2nd place finisher that year was a young Stirling Moss).
The Allard K3 was the follow-on model to the original K1 and K2, it was essentially a British chassis and body that was sent to the USA where it was fitted with the owner's engine preference. Most are fitted with Cadillac engines but a few of the 57 cars sent to the States were fitted with a higher performance Chrysler Hemi V8 – like the model you see pictured here.
The lightweight alloy body coupled with a semi-independent swing axle on the front and de Dion-type rear axle suspension gave the car exceptional handling, the Hemi V8 with dual 4-barrel carburettors and mated to a 4-speed manual transmission gave the Allard K3 overall performance that could comfortably match anything of the era.
The K3 was built between 1952 and 1956, each was painstakingly made by hand which resulted in some variance between models from different years. Allard's facilities were never quite on par with other British car makers, resulting in a total production volume of only 62 units. Somewhat surprisingly the prices on the surviving Allard K3s aren't anywhere near as prohibitive as AC Cobra ownership – K3s generally sell for somewhere between $100,000 and $150,000.
If you'd like to read more about the car pictured here or register to bid on it at the upcoming Amelia Island Auction on the 8th of March, you can click the link to visit RM Auctions.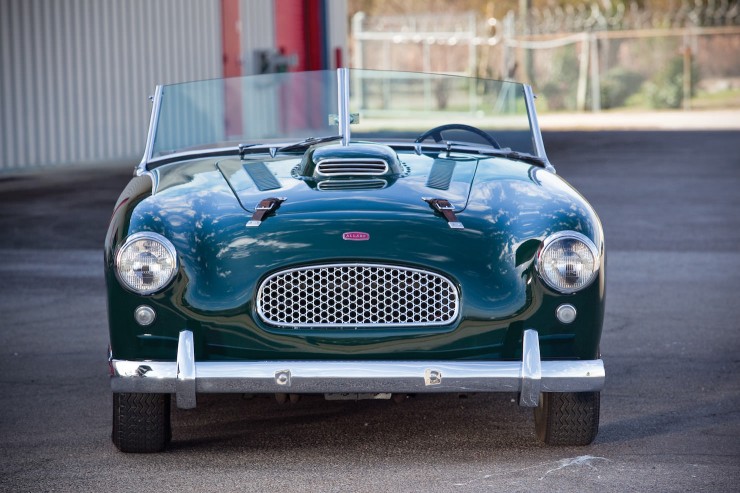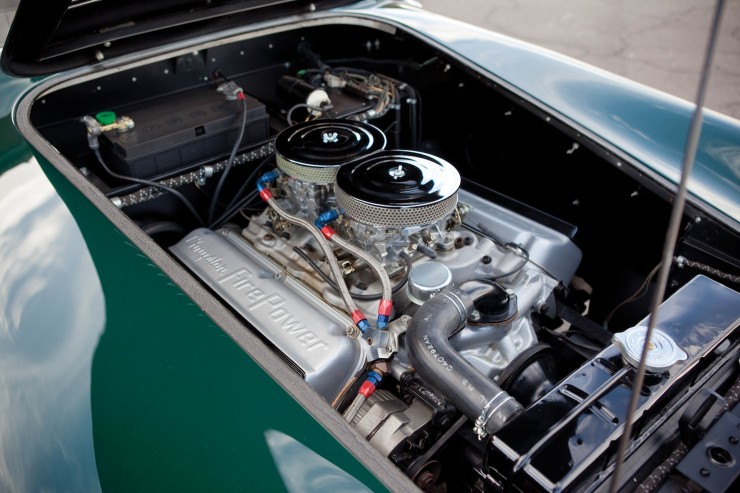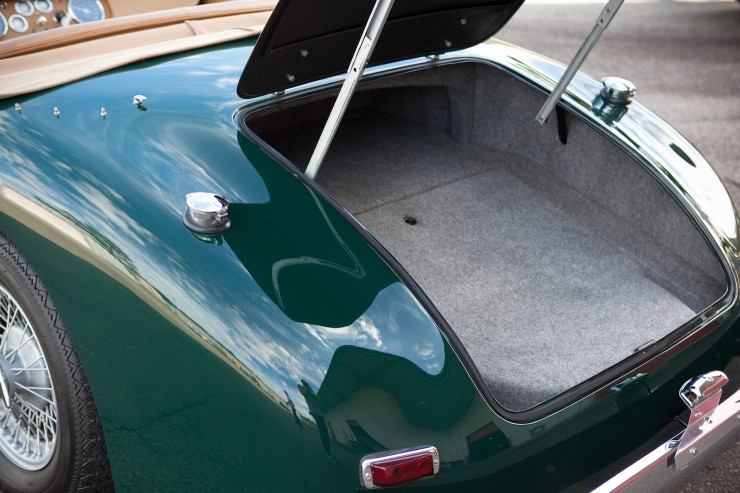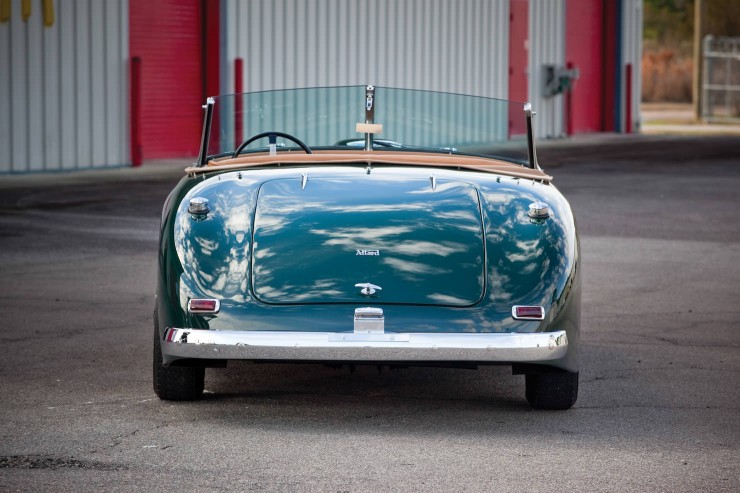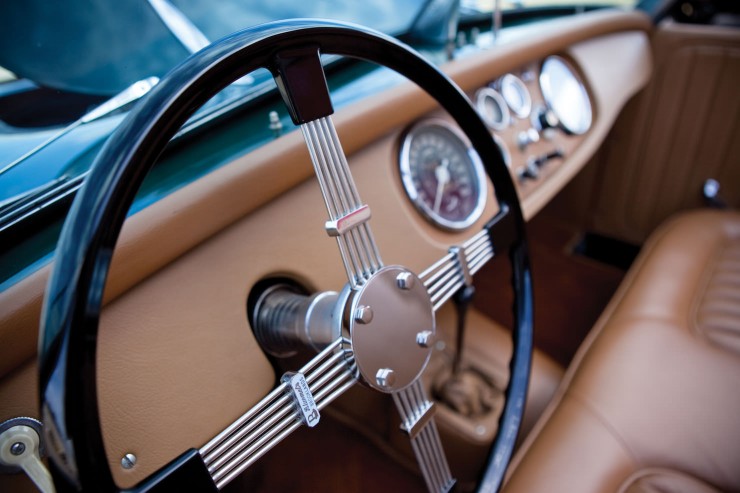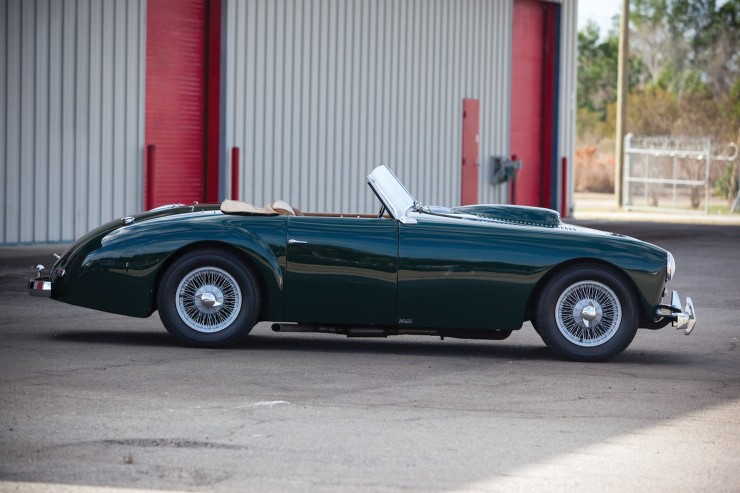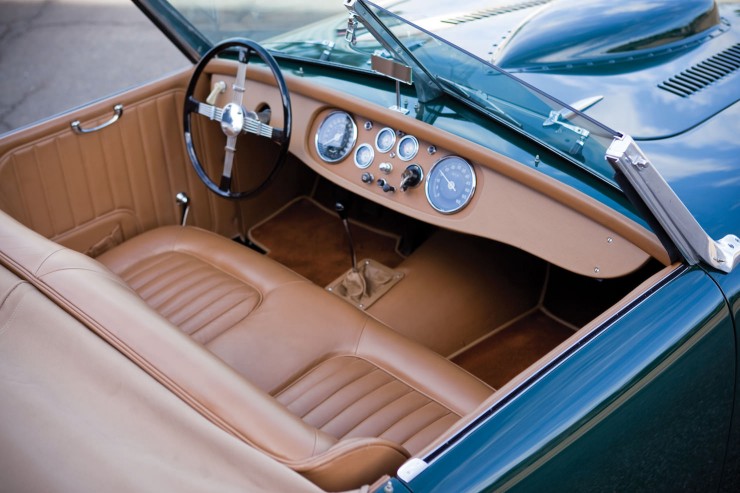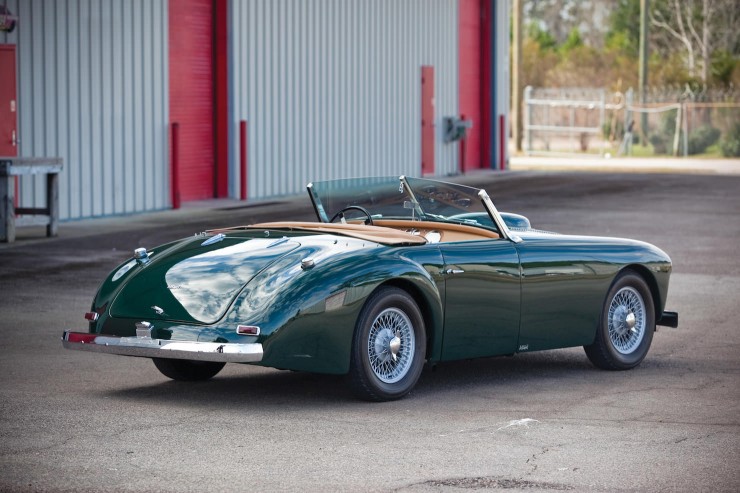 This article and its contents are protected by copyright, and may only be republished with a credit and link back to Silodrome.com - ©2020