Yamaha XJ900R Seca by Hageman MC
Reading time: about 2 minutes.
The Yamaha XJ900R Seca is a bit of a unicorn in the USA, it was only imported by Yamaha for one year in 1983, before its relatively low sales numbers forced the Japanese manufacturer to pull it from the market. There were a few reasons for the dismal sales, Yamaha was competing directly with the Kawasaki GPz1100, the Suzuki GS1100E, and the Honda CB1100F – all larger capacity motorcycles and all chain driven as opposed to the shaft used on the XJ900.
Despite the unpopularity of the shaft drive used on the Yamaha, it has been praised by many motorcycle journalists and owners over the years since its introduction. It offers almost entirely maintenance free riding and eliminates the chance of the chain snapping and leaving the rider stranded. It also eliminates the chance of the chain popping off the rear sprocket and jamming against the hub, which is something I never would have even considered a possibility until it happened to me in Hong Kong a couple of years ago.
The American delivered bikes from 1983 were all fitted with an air-cooled, DOHC, 853cc, 4-stroke, 4-cylinder, 8-valve engine.
Power was rated as 97 hp and amateur drag racers were putting in consistent 11 second quarter mile times on their unmodified XJ900Rs without too much difficulty.
The Seca you see here is a modern custom that combines a couple of factors that essentially guaranteed it a feature here on Silodrome – it was built by Greg Hageman, and it was photographed by Erick Runyon. Greg's work has been featured here on numerous occasions, most recently with his Yamaha XV750 Scrambler, and Erick's photography has been featured on top tier sites like Bike EXIF, Pipeburn and The Return of the Cafe Racers.
The project to rebuild the bike came at the behest of custom motorcycle collector Mike Martens, he's the owner of one of the first Hageman XV920 Viragos and has become firm friends with Greg in the intervening years.
With the project to build a Yamaha XJ900R Seca cafe racer the two men settled on using the fuel tank and seat cowl from an XJ550 and the forks from an FZR1000. Greg created a new wiring loom for the bike and tucked the gubbins up under the seat, this also helped to clear out the rear frame section.
Due to a busy schedule the engine/transmission was shipped to Eric Bess from Flying Tiger Motorcycles for a rebuild and detailing and the fuel tank and rear cowl were sent off to Moe Colors for prep and paint.
The completed bike is a fantastic example of a balanced custom with equal attention paid to function and form, without compromising either. If you'd like to see more of Greg's work you can click here to visit his website.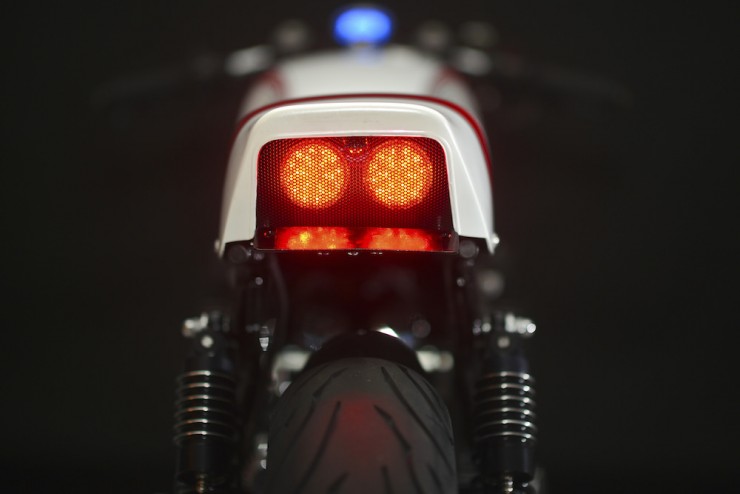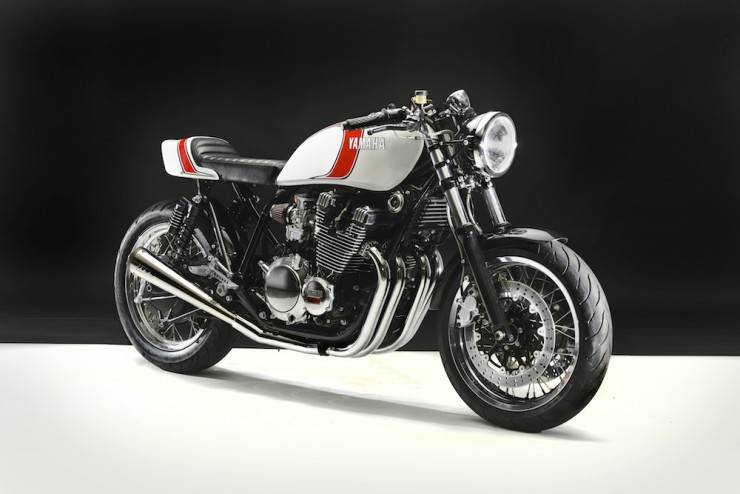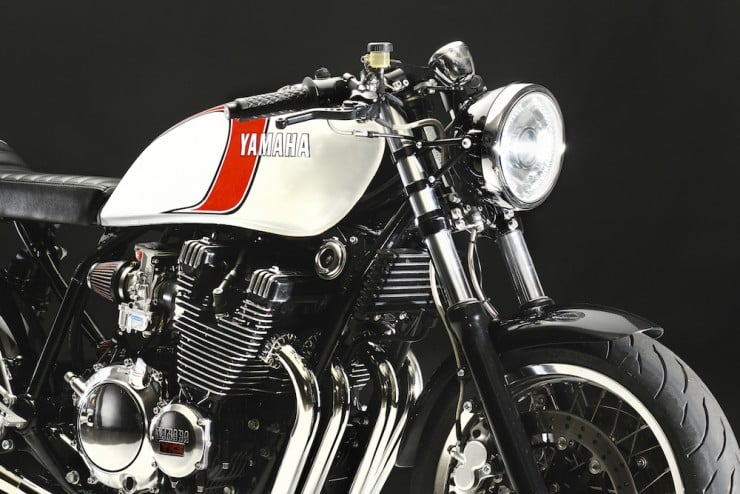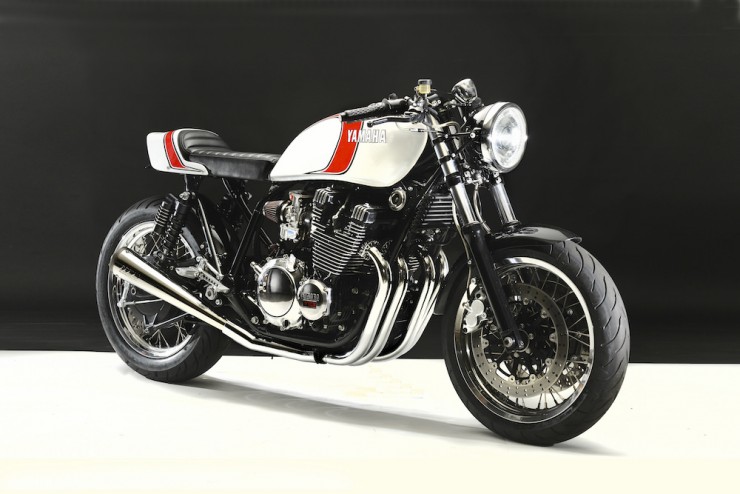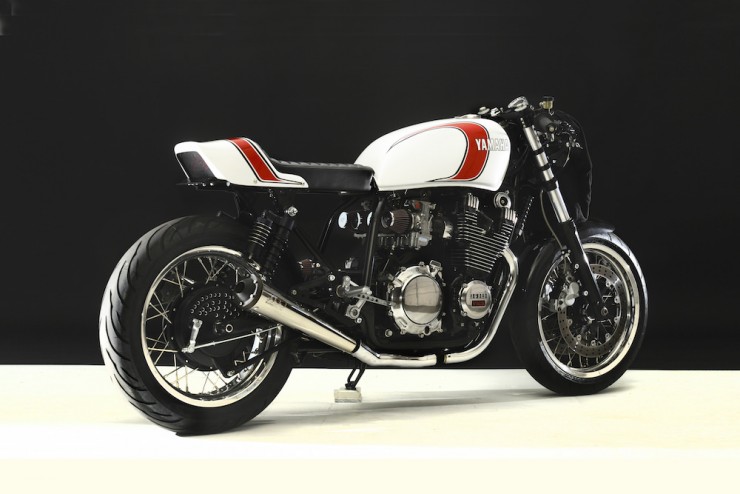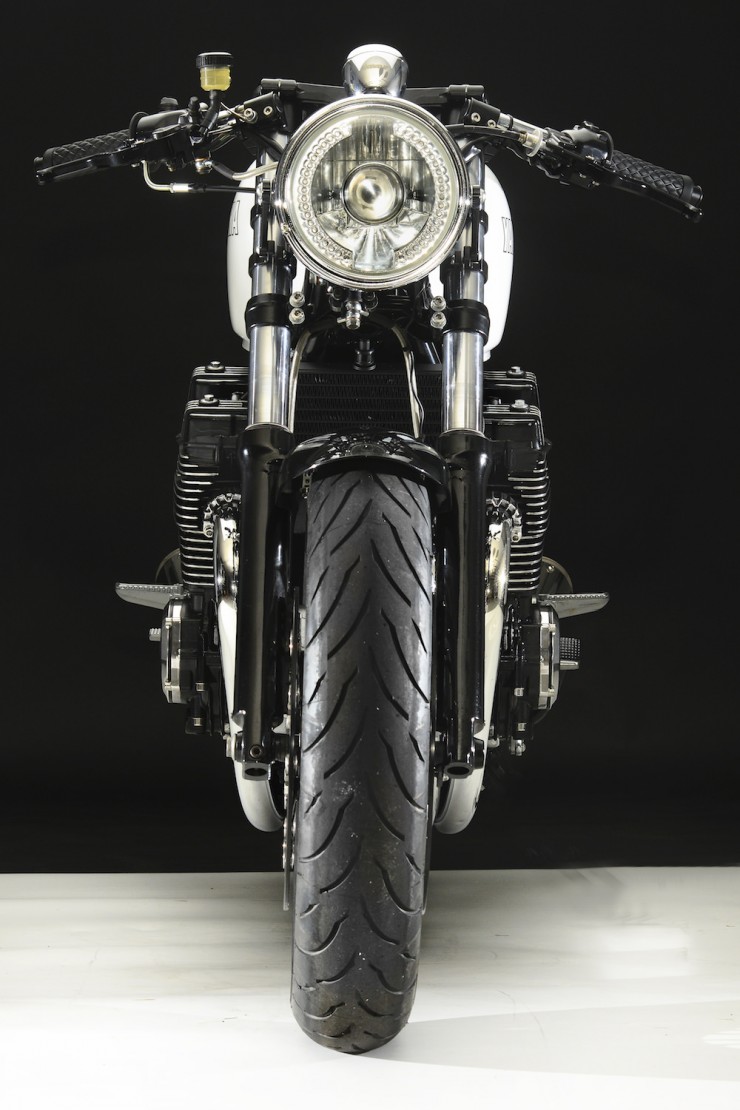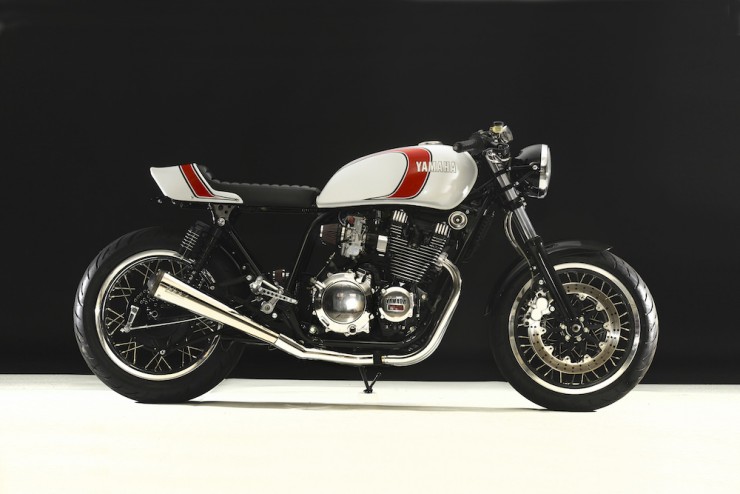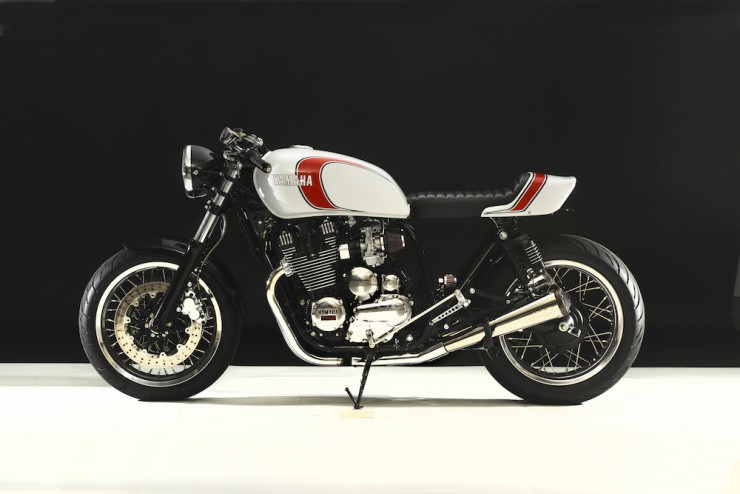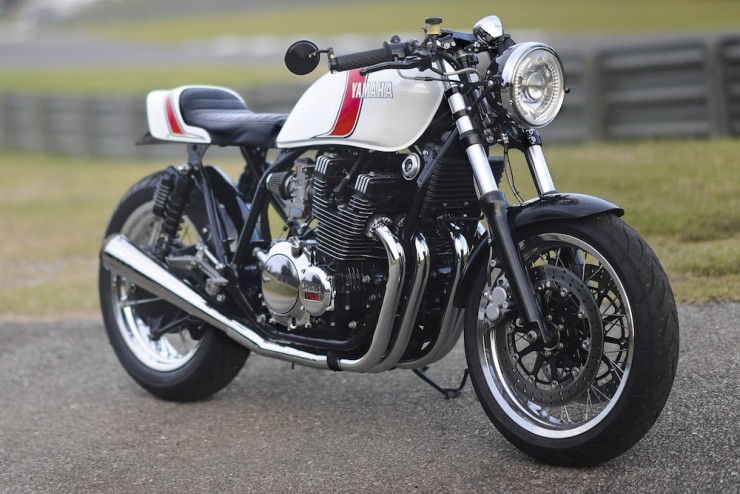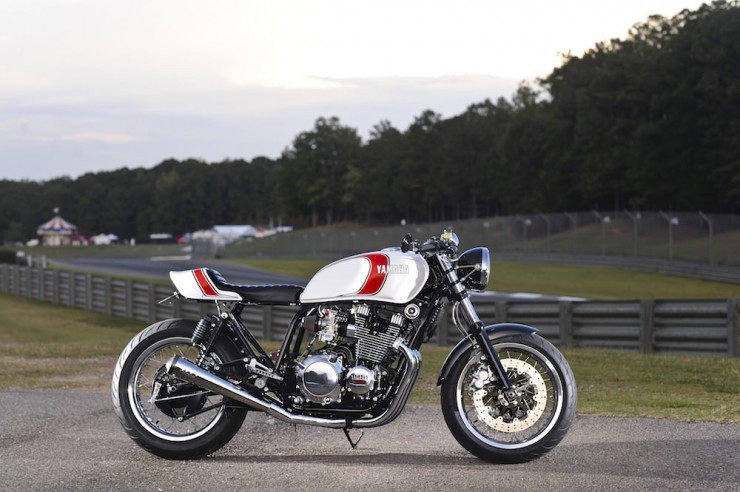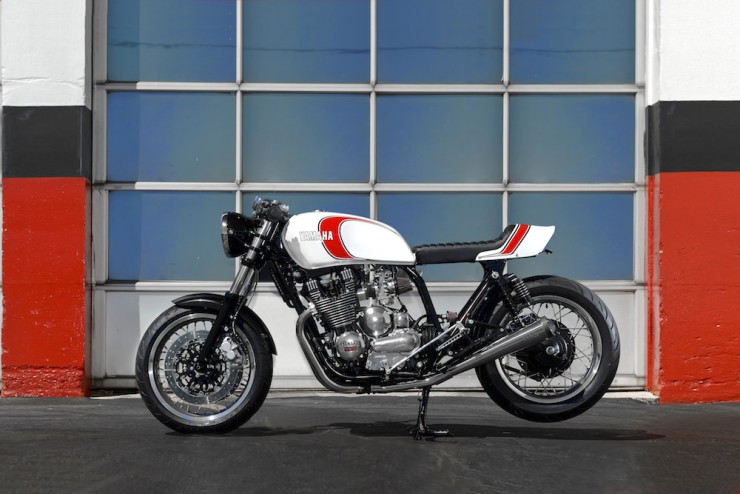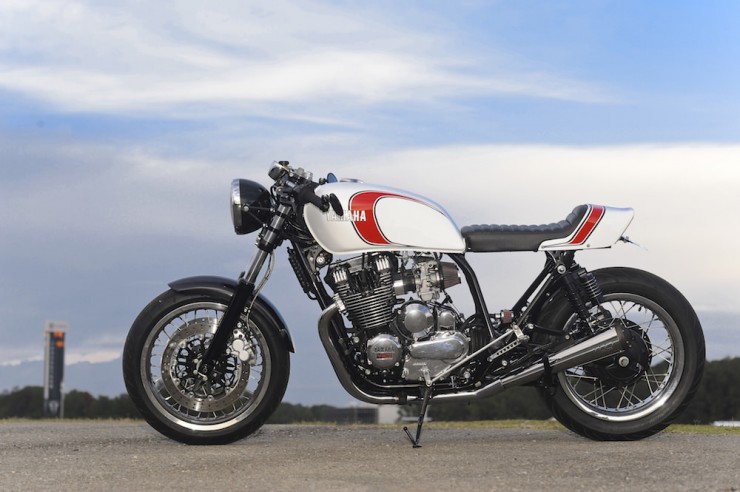 Photography by Erick Runyon
This article and its contents are protected by copyright, and may only be republished with a credit and link back to Silodrome.com - ©2020