Yamaha SR250 by Auto Fabrica
Reading time: about 2 minutes.
The Yamaha SR250 is the hardworking little brother of the inimitable SR400/SR500, many of the components are shared between the SR models making repairs simple and the straight-forward mechanical set up of the SR series means they're excellent bikes to learn wrenching.
Originally released in 1982 the Yamaha SR250 was designed to fit in below it's larger siblings as an exceedingly economical daily commuter bike. The engine is just about as simple as it's possible to get – a single cylinder with one valve in, one valve out and none of that fancypants camshaft malarky.
Taking a stock SR250 commuter and turning it into a bike that people might actually get excited about isn't as easy as you might imagine, the best builds we've seen have all focussed on reducing weight to boost performance and removing as much plastic as possible. The SR250 you're looking at here is the work of Auto Fabrica, a custom garage run by brothers Bujar and Gaz Muharremi, they're both designers with a background in fabrication so the detail and quality of their work is always impressive.
When Bujar and Gaz first got their hands on the SR it was looking like it'd seen better days, the previous owner had attempted an ill-advised chopper conversion and without a rescue it was heading for an unceremonious end at a local scrap yard.
When the bike arrived at the Auto Fabrica garage the first job was to strip it back to its bare essentials and see exactly what was salvageable . The frame, engine and fuel tank were straight but much of the rest of the bike had to be tossed in the trash, once the frame was exposed it was decided that the rear-loop would be cropped to shorten the tail a little.
The electric start, battery and wiring was removed and the centre of the frame was cleared out – the bike is now kick start only, but as a 250 that isn't a particularly difficult thing to live with. A new set of handlebars, a new headlight, a custom seat, new blinkers and a new speedo were all added and rather tastefully – the same cut of leather was used for the seat, grips and kick starter.
As summer is fast approaching in the Northern Hemisphere Bujar and Gaz decided to fit knobbly scrambler tires – this allows the mighty little SR250 to do a little trail riding, depending on the courage and skill of the new owner of course.
If you'd like to see more from Auto Fabrica you can click here to visit their website, if you'd like to follow them on social media you can click here for Instagram and here for Facebook.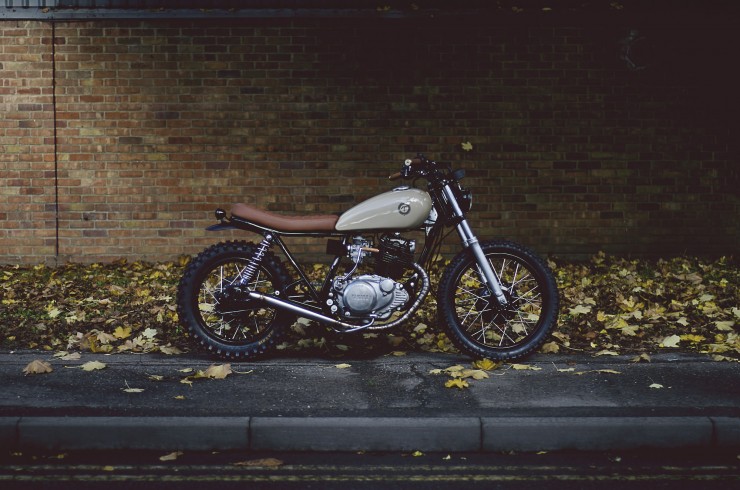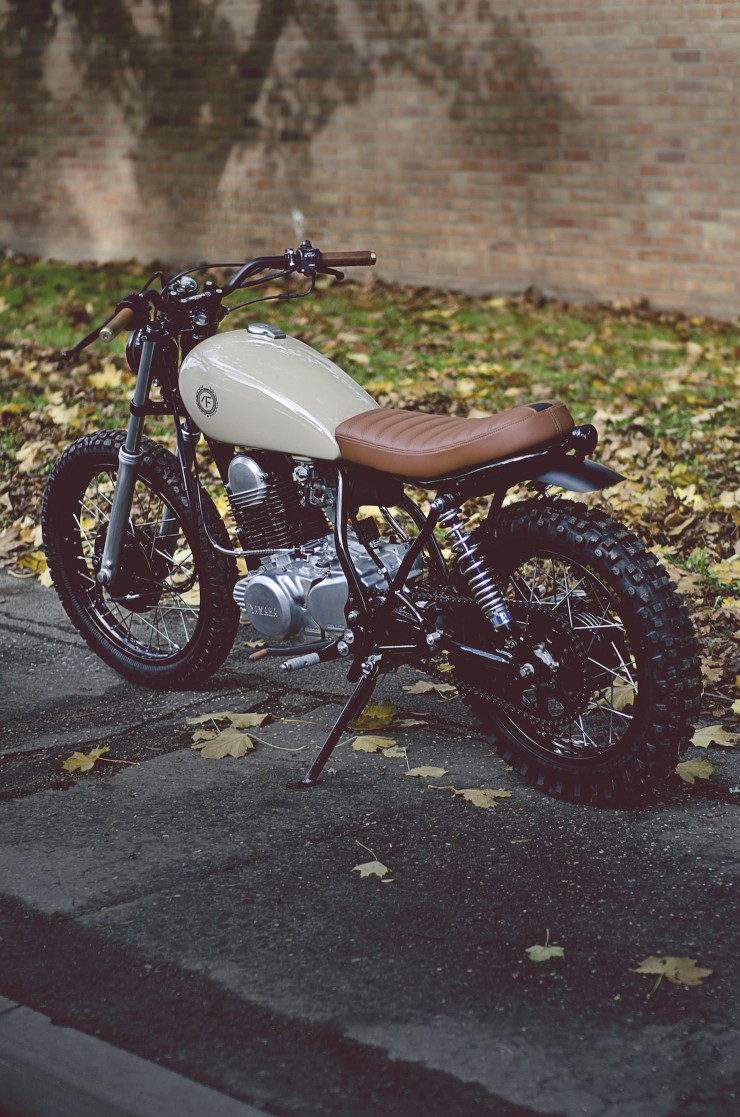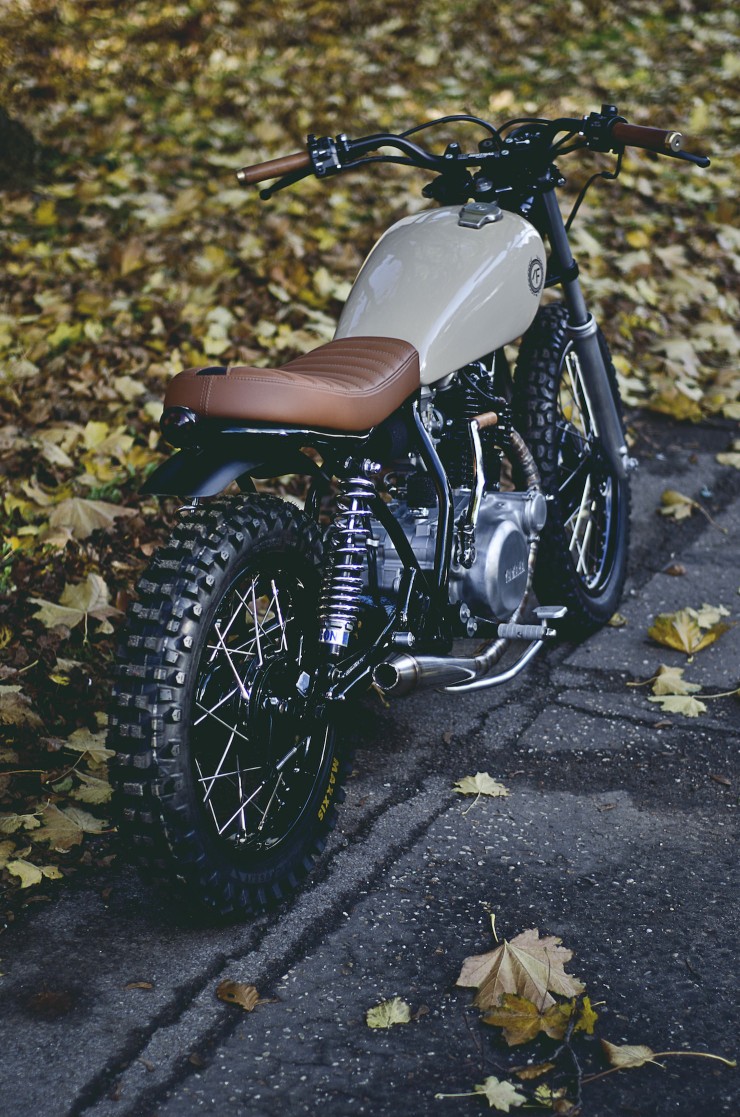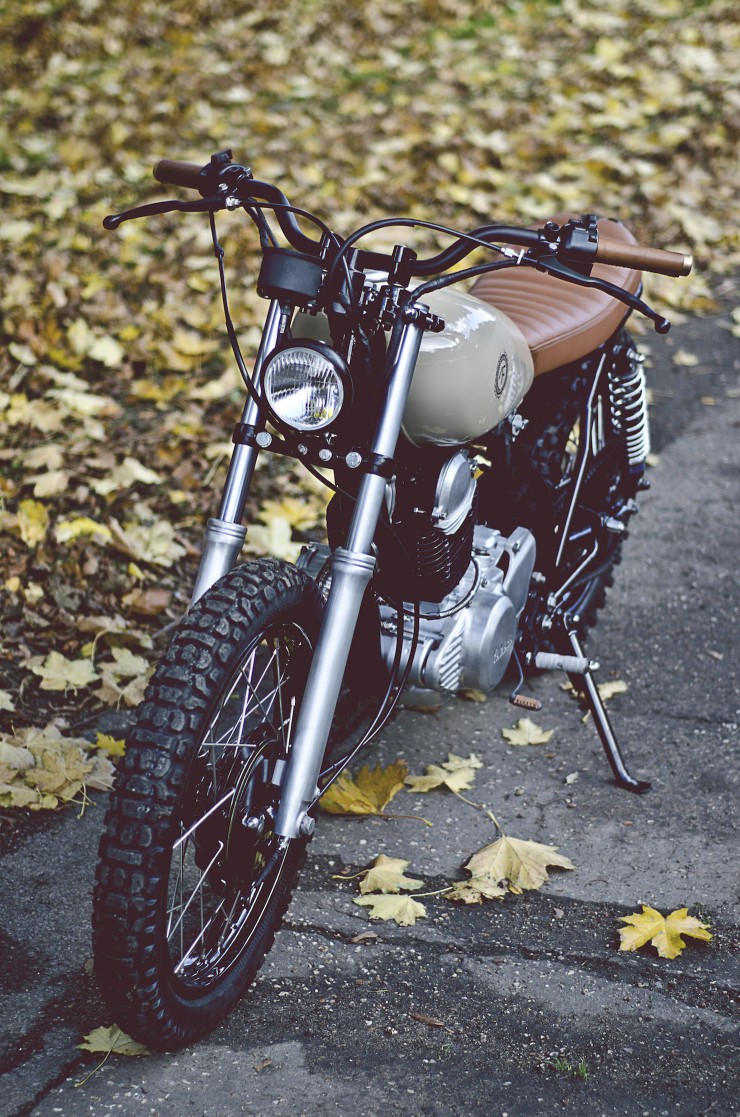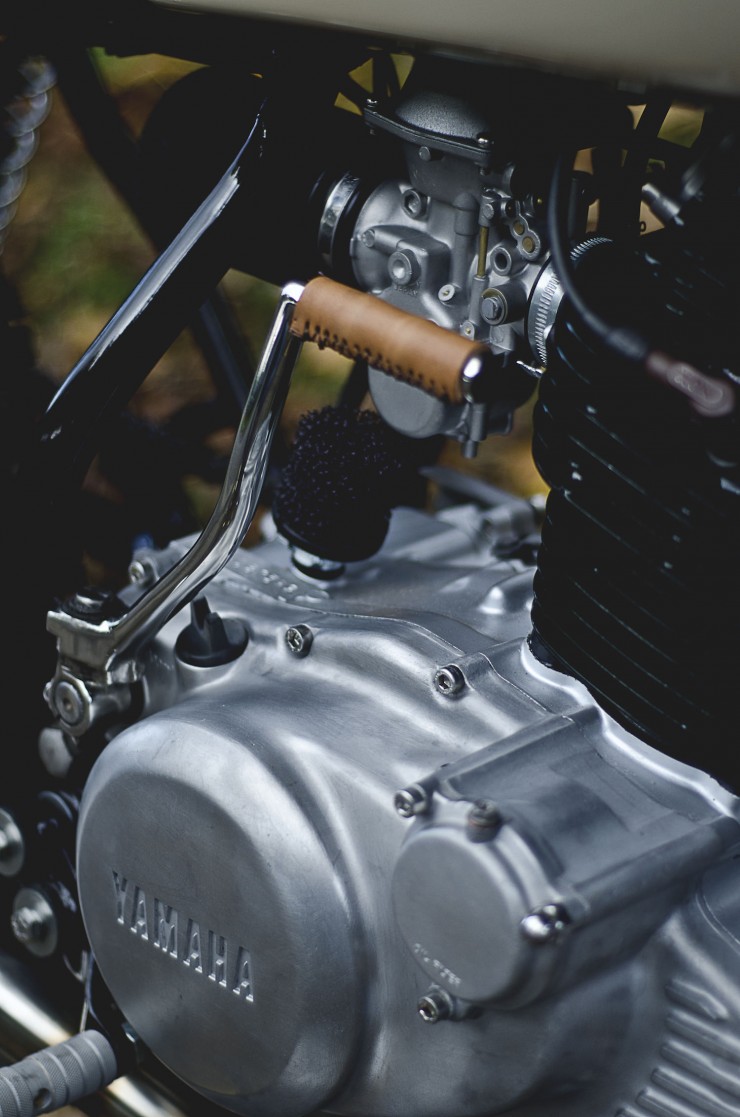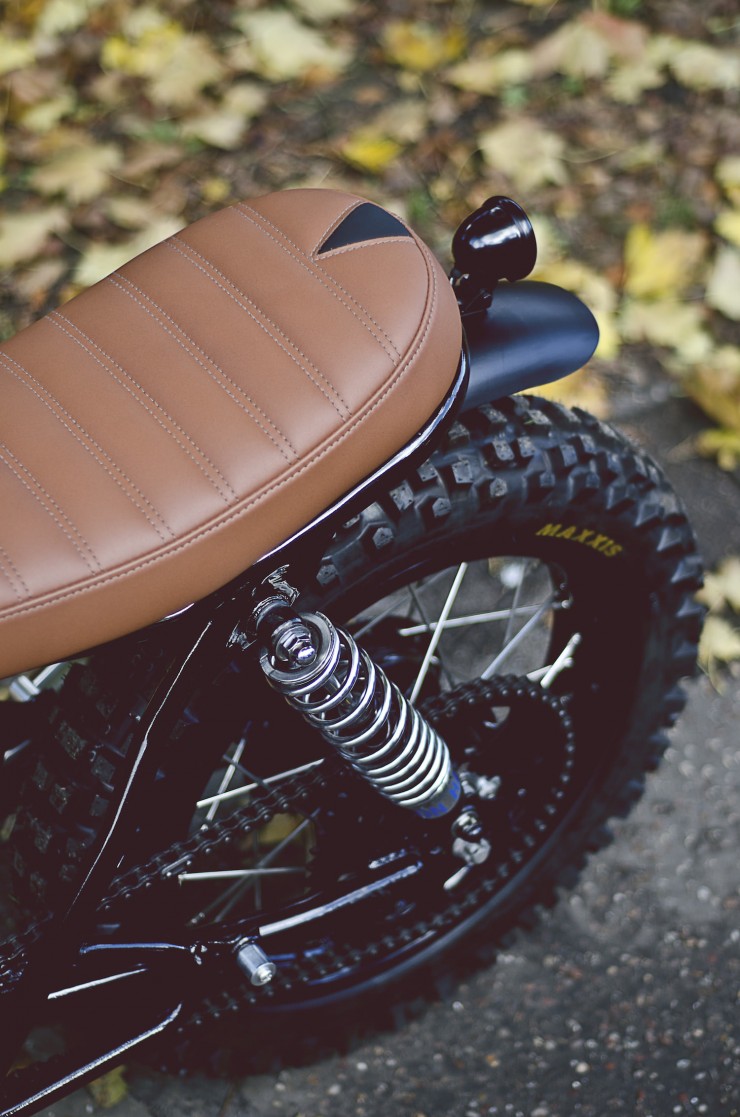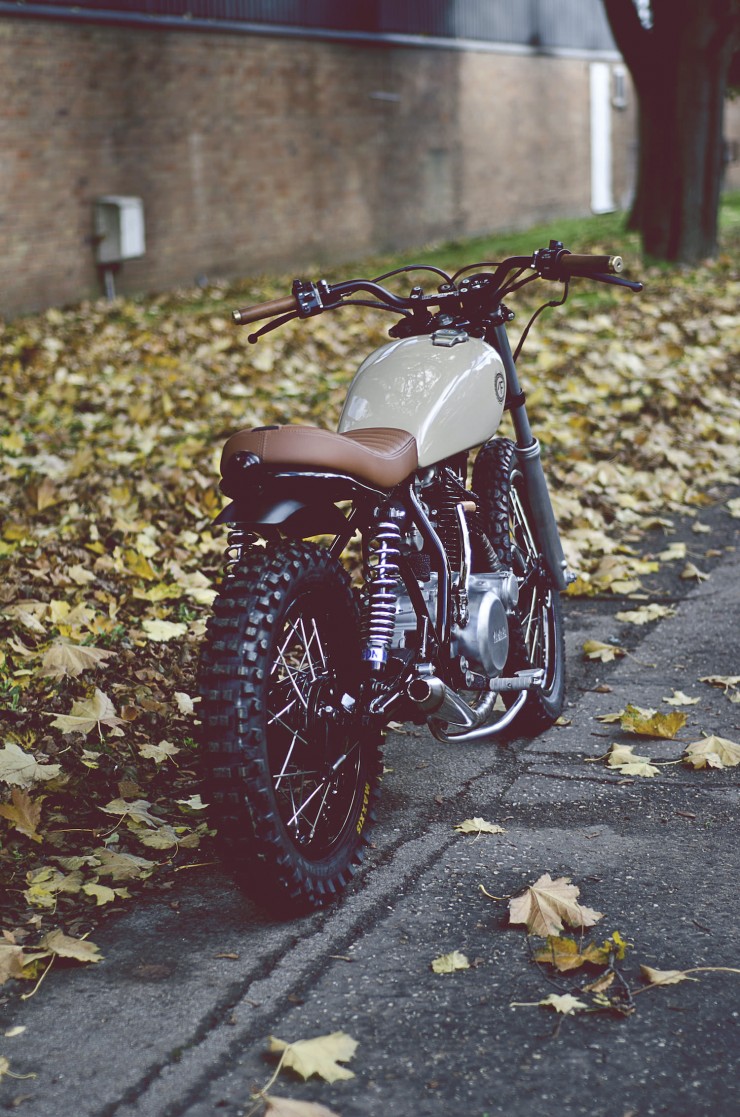 This article and its contents are protected by copyright, and may only be republished with a credit and link back to Silodrome.com - ©2020