1949 World Championship Winner – Velocette KTT
Reading time: about 4 minutes.
The Story of the Velocette KTT
The Velocette KTT was named for its overhead cam and its Isle of Man Tourist Trophy intentions – the K stands for Kam and the TT stands for Tourist Trophy. The KTT was an important motorcycle design for a number of reasons, it was the first production motorcycle to use a positive stop foot-actuated gear shifter, and its bevel gear operated overhead camshaft was years ahead of its time.
The foot-actuated gear shifter was important because it was the first one that could change gears both up and down, and return the lever to its central position after each change. This system is now used on almost every production motorcycle in the world – albeit on the left side instead of the original right.
Velocette introduced the KTT in 1925, and by 1926 it already had its first Isle of Man TT win under its belt thanks to rider Alec Bennett. Gus Kuhn and Fred Povey finished in the top 10 on their own KTTs, which gave Velocette the coveted factory team prize.
The most powerful (and most technologically advanced) Velocette KTT was the double overhead cam variant developed in 1949. There had been experimentation with DOHC engines in some pre-WWII Velocettes, developed by chief designer Charles Udall and his team, but the post-WWII DOHC engines were a blank slate redesign using an all new head, with twin cams powered by a single bevel gear.
The new 1949 DOHC engine could rev to 8000 rpm, an 800 rpm improvement over the previous SOHC engine. A forged piston was used and the exhaust valve was sodium-filled to dissipate heat more effectively.
This new engine would go on to win the 1949 and 1950 350cc World Championships with Freddie Frith and Bob Foster at the controls respectively. Today the surviving examples are highly sought after, and they can still be seen winning races in vintage motorcycle competition.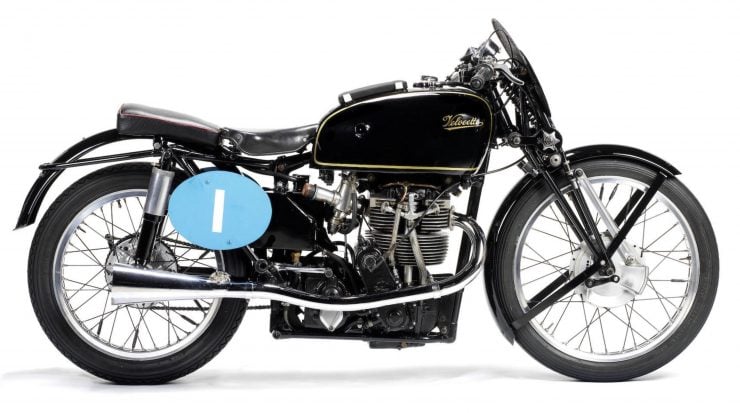 The Story of Freddie Frith
Freddie Frith was a British motorcycle racer with a wealth of natural talent, he entered his first professional-level motorcycle race at the age of 21 in 1930 riding his over the counter Velocette KTT. Impressively for a relative novice he managed a strong 3rd place finish, attracting the attention of many in the racing establishment.
He won the 1935 Junior Manx Grand Prix on his Norton, and was immediately hired by the team to be an official rider for their 1936 effort. Freddie won the Junior TT and finished second in the Senior TT riding Nortons in 1936, he also won the 350cc European Championship. In '37 Freddie won the Senior Isle of Man TT but he missed the following year's race due to an accident in practice.
The outbreak of WWII put a temporary stop to racing but Freddie made himself useful by becoming a motorcycle instructor at the Infantry Driving & Maintenance School. The men he trained would need to ride over unknown terrain – often at high speed to avoid being shot. It's difficult to imagine a more perfect instructor than a multiple Isle of Man TT winner.
After the war Freddie returned to racing, this time with the team of his youth – Velocette. He won the Junior in 1948 and in 1949, his final year of competition, he won the inaugural 350cc World Championship – at the age of 40 and riding the machine you see pictured here.
He retired soon afterwards and opened a motorcycle dealership in Grimsby that operated successfully for many years, in the year of his retirement from racing he'd been awarded an OBE by King George VI for 'services to British motorcycle racing' and 'British prestige', a fitting end to an impressive racing career.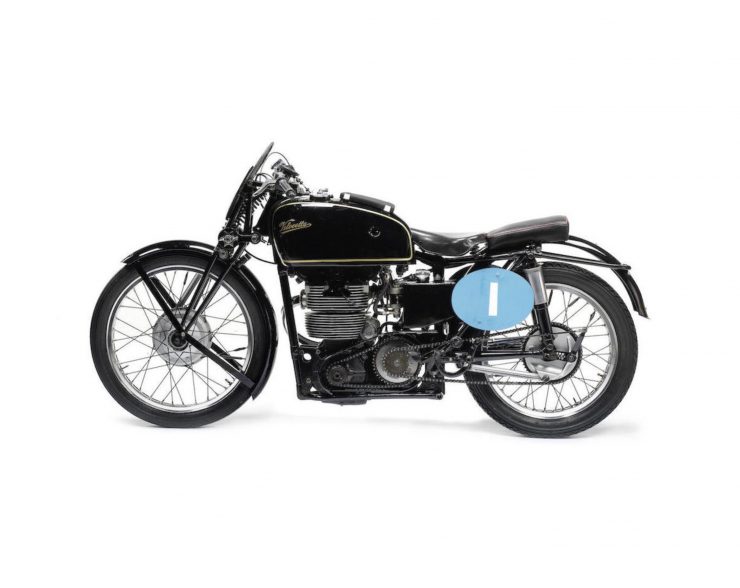 The Velocette KTT MkVIII DOHC Shown Here
Only a small number of DOHC KTTs were built by Velocette, and all for competition purposes. As is often the case with racing machines, the engine and frame of the original 1949 Frith World Championship bike were separated.
Decades would pass and the engine would travel as far away as Australia before finally being reunited with its original frame. This return to originality is relatively rare, engines or frames are often lost to the ages, but fortunately that wasn't the case here.
In recent years the bike has been restored by a Velocette authority, and is now being presented for sale by Bonhams at the Spring Stafford Sale on the 23rd of April. The estimated value is between £120,000 to £150,000, and if you'd like to read more about it or register to bid you can click here to visit the listing.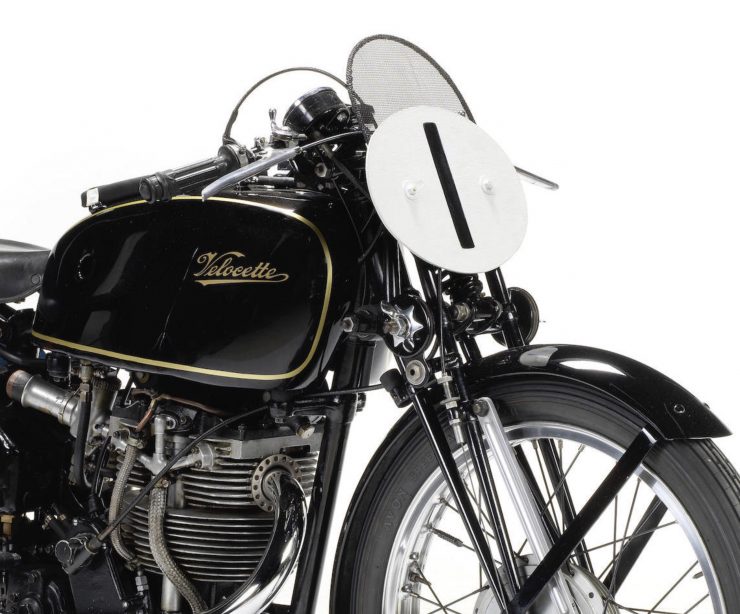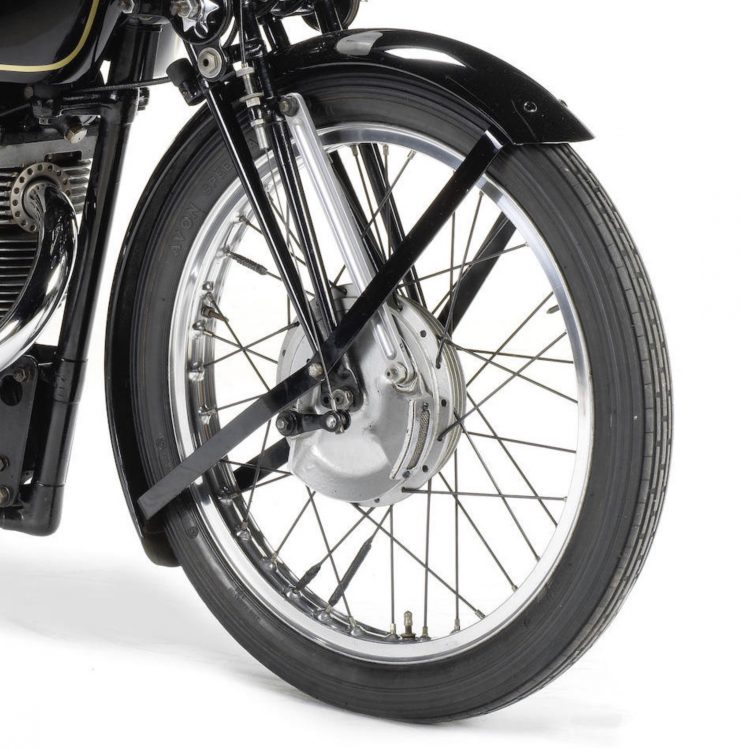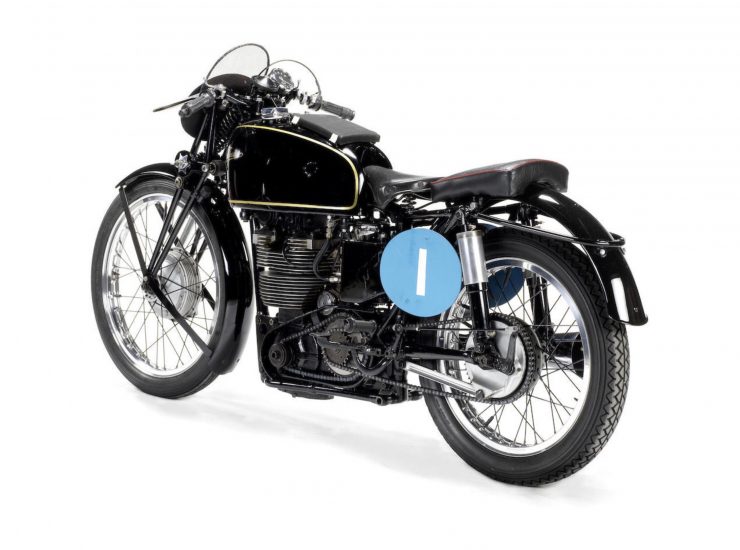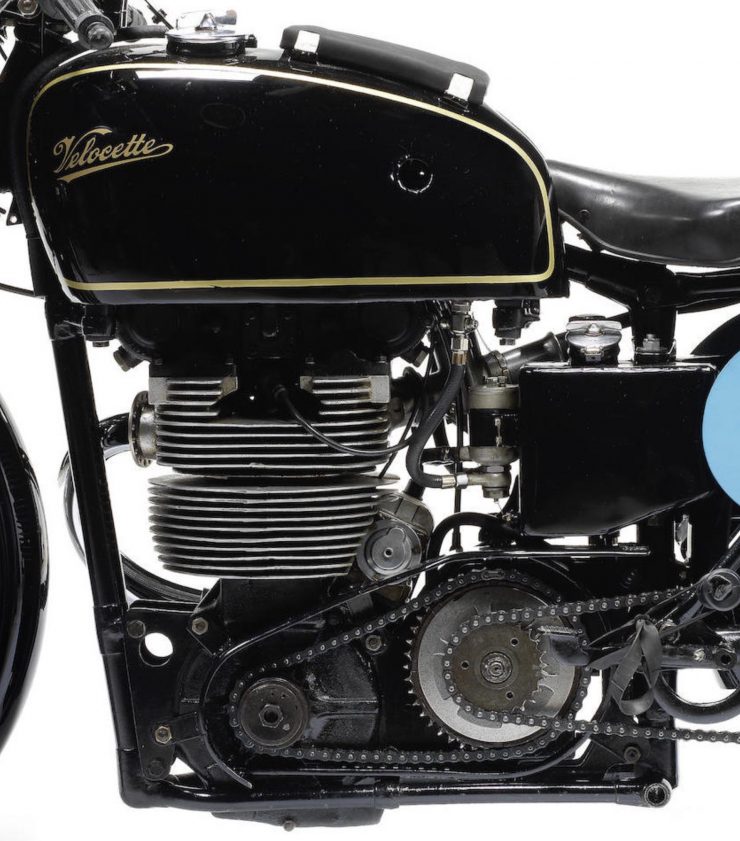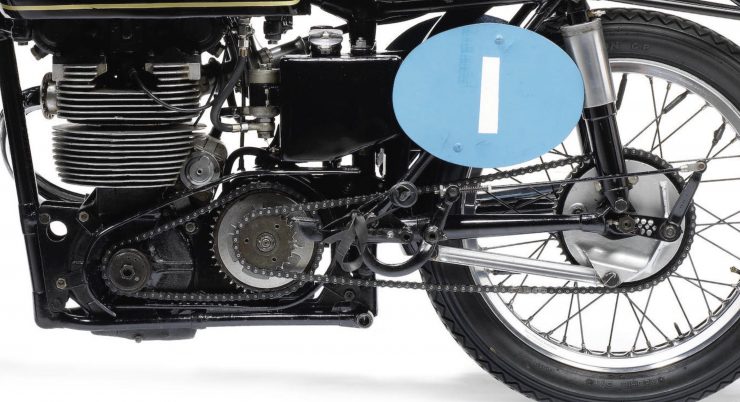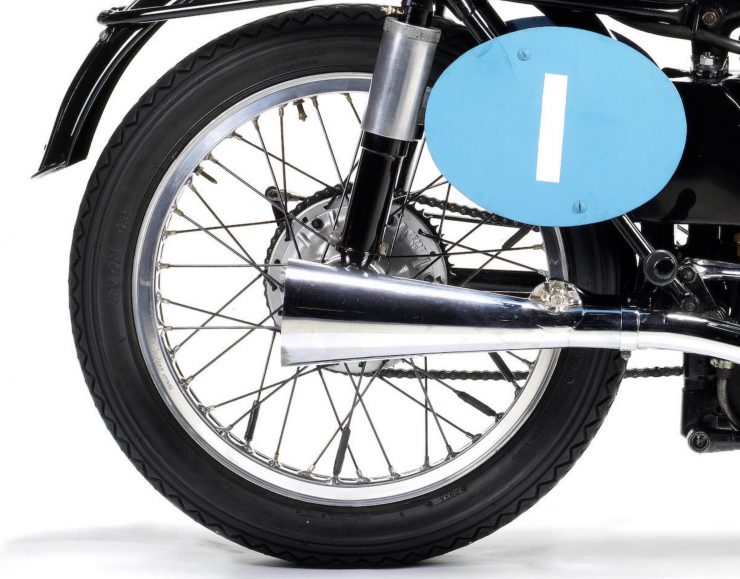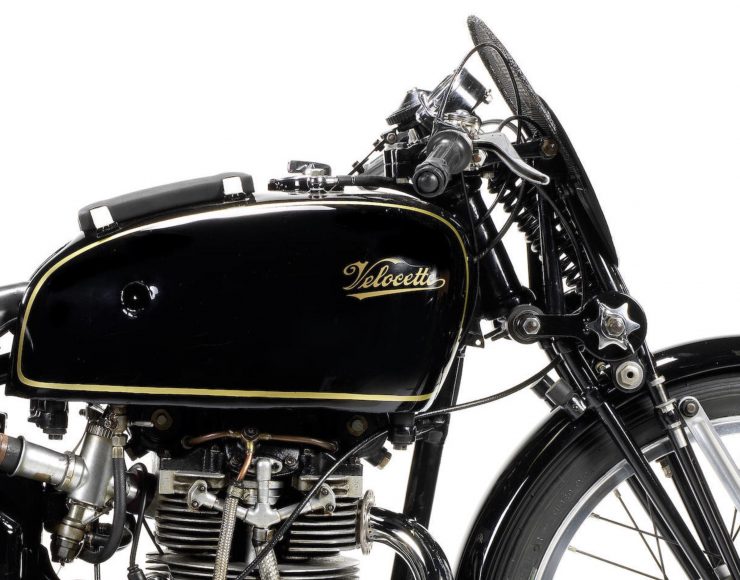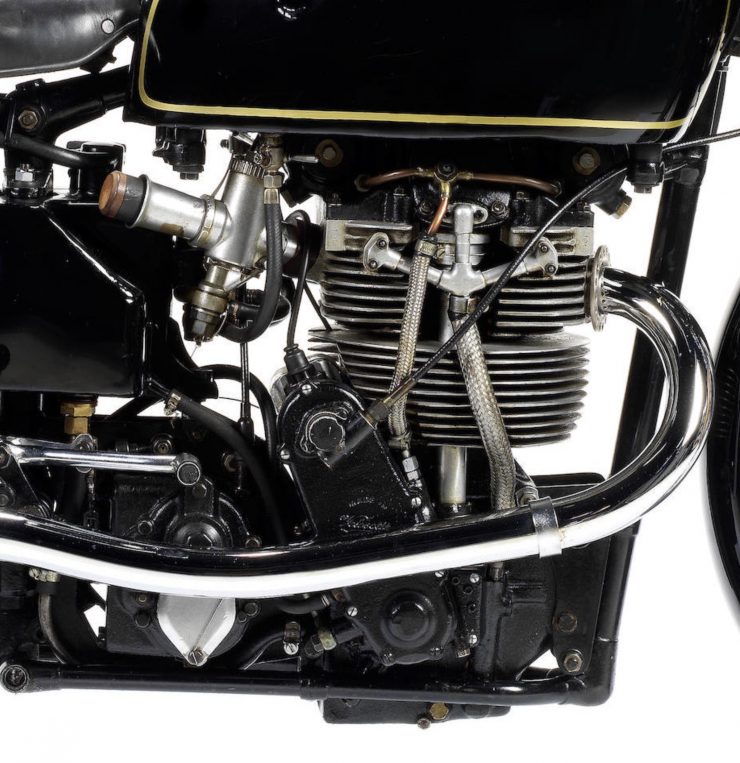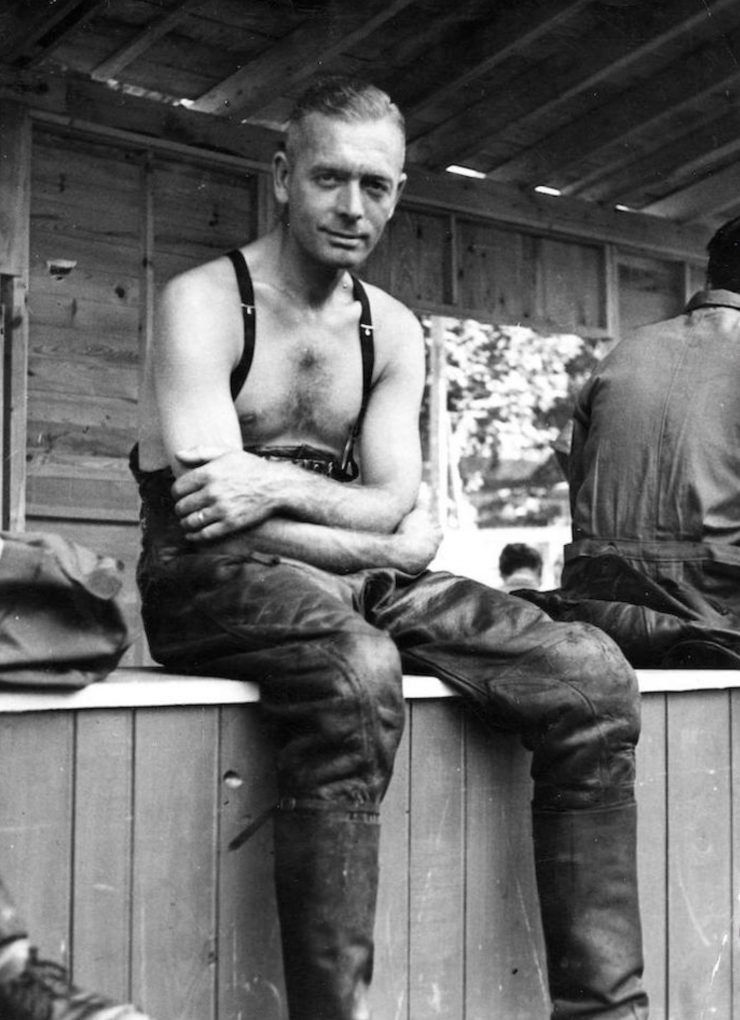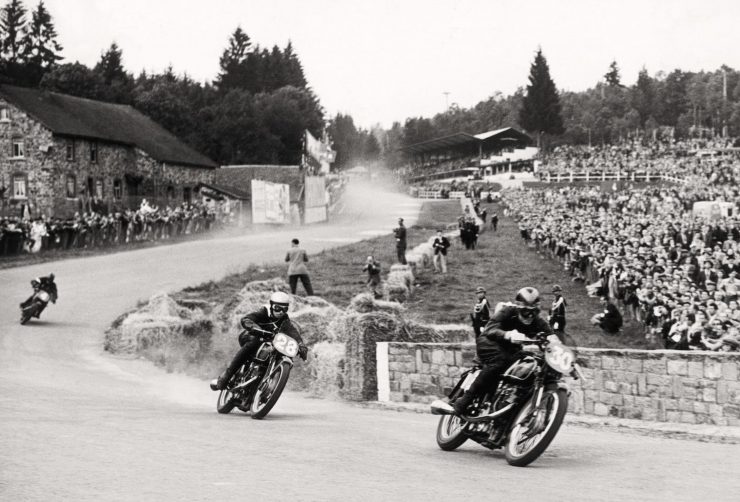 This article and its contents are protected by copyright, and may only be republished with a credit and link back to Silodrome.com - ©2020