The Only One Ever Made – This Is The Dean Jeffries Porsche 356
Reading time: about 3 minutes.
Dean Jeffries And James Dean
When James Dean wanted to have his new car's nickname "Little Bastard" painted on the tail section, he went to Dean Jeffries – the man who was quickly earning a reputation for being the best pinstriper and custom painter in the state of California.
"Jimmy knew that I was a pinstriper and had met me through Lance Reventlow and Bruce Kessler. He drove to my Lynwood shop in his new 550 and asked me to paint a temporary number 130 on the front hood, rear deck lid, and both doors of the Spyder in flat black, washable paint. He also asked me to paint "Little Bastard" on the tail section in the same font script. I painted it with One Shot, a gloss black enamel paint, as this would be permanent. It turned out great. Jimmy thought that the "Little Bastard" looked so cool across the bottom of the tail section." – Dean Jeffries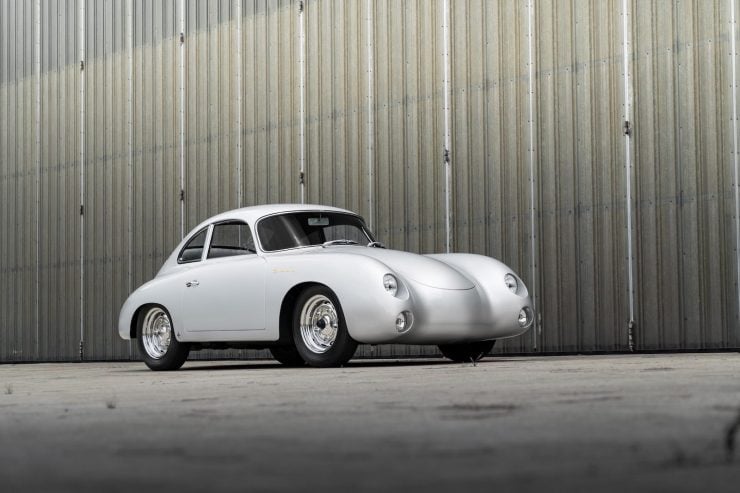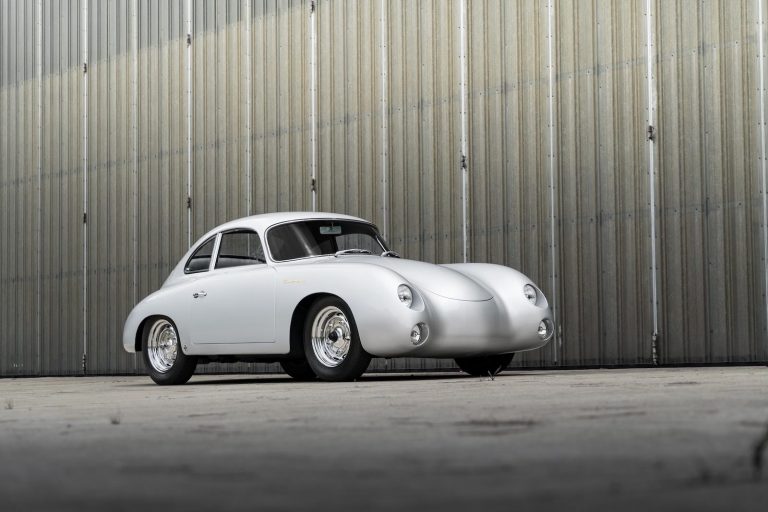 The Dean Jeffries Porsche 356
A couple of years later in 1957, Dean Jeffries set about customizing a Porsche 356A Carrera GS he'd bought secondhand, he wanted to showcase his abilities as a body-man as well as a painter, and he knew the best way to do this was to create a show car.
The plan for the Porsche was to streamline it by removing the front and rear bumpers, extend the front slightly to accommodate frenched headlights, a subtle rear scoop was added with a bespoke grille, low profile taillights were made and fitted, and a pair of roof vents were fitted at the rear.
Some have argued that the Dean Jeffries Porsche 356 is the first of the cars that would later become known as Outlaws, the one thing that is inarguable is that this car was hugely influential – it won over 30 1st place trophies at car shows in southern California during the late 1950's and early 1960's, and Dean often referenced it as the car that launched his career.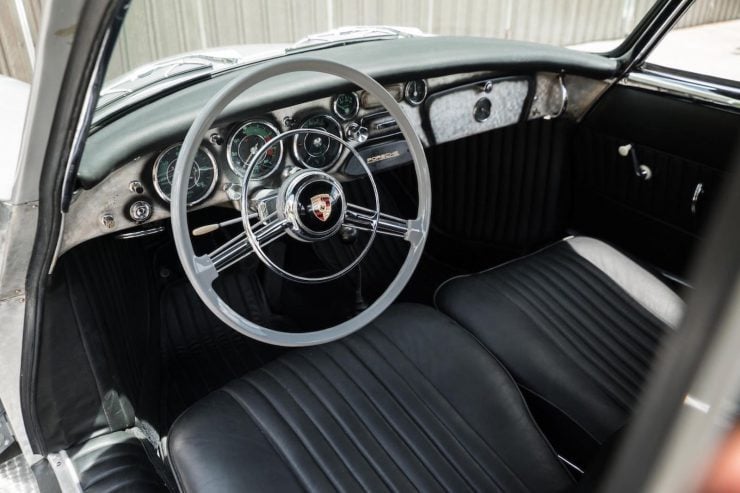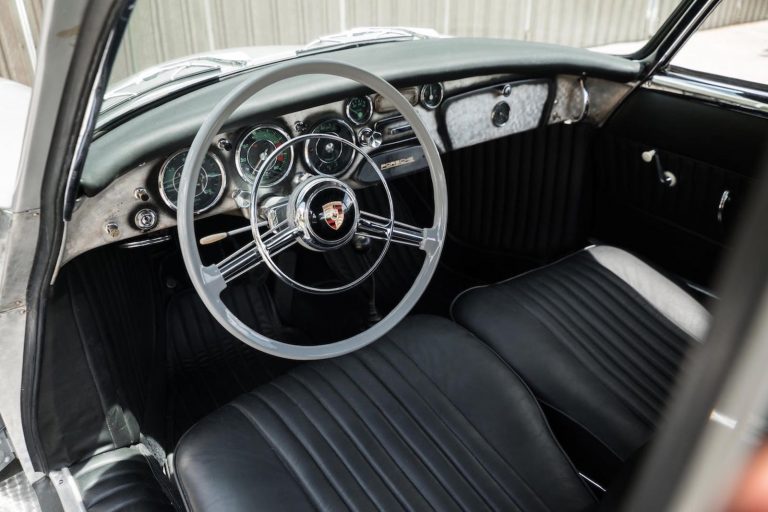 The Porsche 356 Carrera GS
There are few if any versions of the Porsche 356 as desirable (or fast) as the Carrera GS. Porsche had decided to fit a limited number of their road cars with the type 547/1 engine from the 550 Spyder race car – a double overhead cam per bank, air-cooled flat-four that had been so successful in some of the world's biggest races, including the 1000km of Nürburgring, the Carrera Panamericana, the Targa Florio, and class wins at Le Mans.
The race-bred engine was in development since 1952 with Dr. Ernst Fuhrmann overseeing the project, the final design was unusually complex for the early 1950s, with a dry-sump, bevel gear driven double overhead cams, twin ignition, and twin Solex 40 PJJ double-downdraft carburettors. This engine would become so iconic that it still refuses to disappear, and you can buy brand new four-cam engines to this day from aftermarket suppliers.
Buy The Dean Jeffries Porsche 356
Cars like this only come up for sale very rarely, but as it happens the Dean Jeffries Porsche 356 is due to be publicly sold by Bonhams at the Quail Lodge Auction due to be held on the 24th of August.
The current estimated value is $450,000 to $600,000, but the current values of both rare vintage Porsches and four-cam engines would tend to indicate that this would be a rather fair price, a new four-cam engine will set you back well over $120,000 on its own.
If you'd like to read more about this car or register to bid you can click here to visit the listing.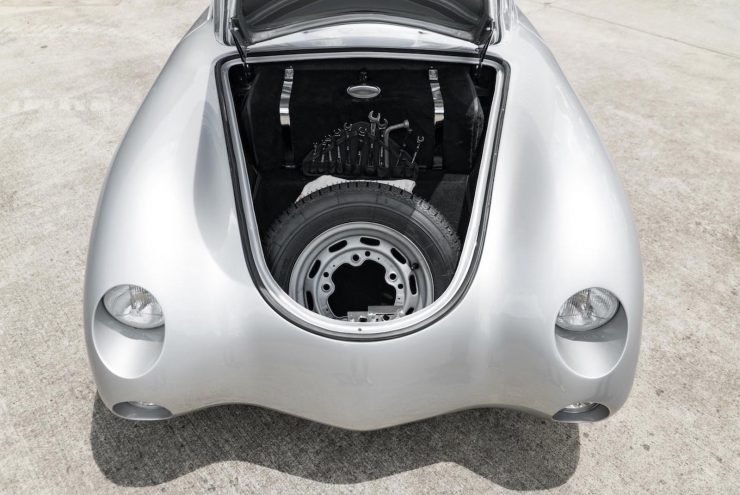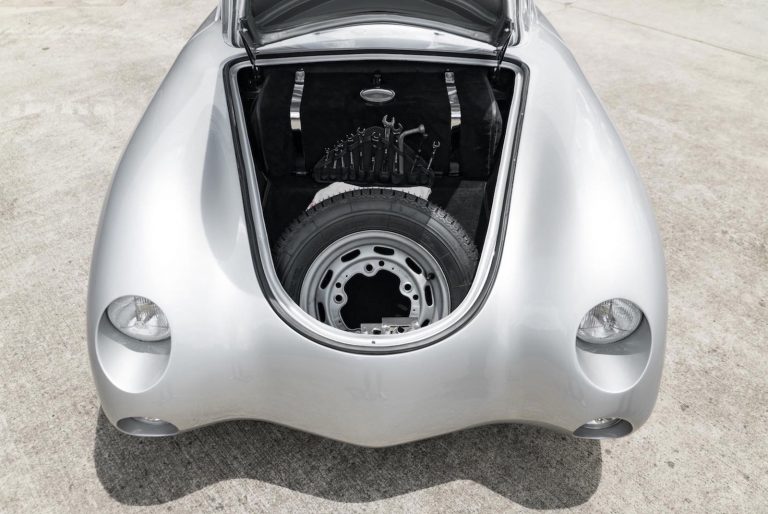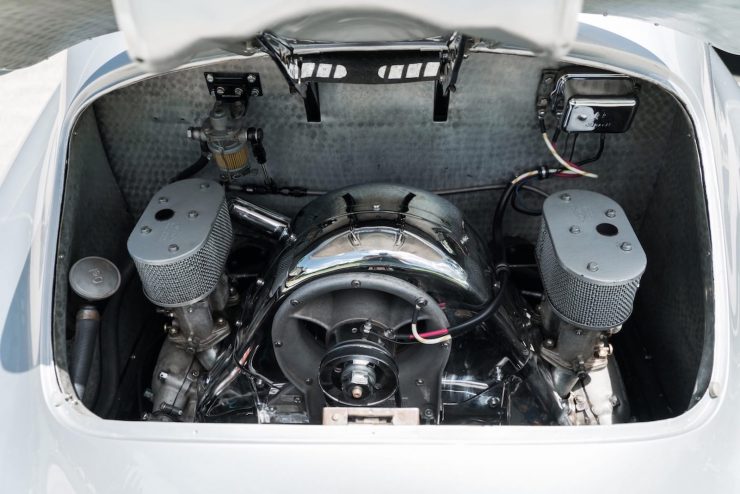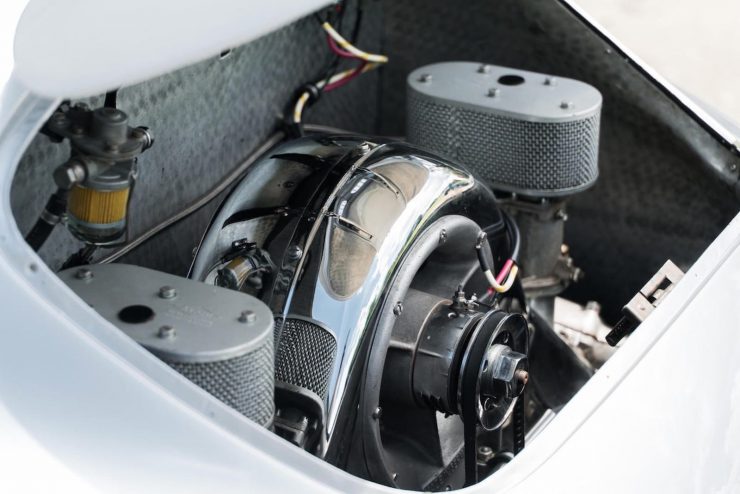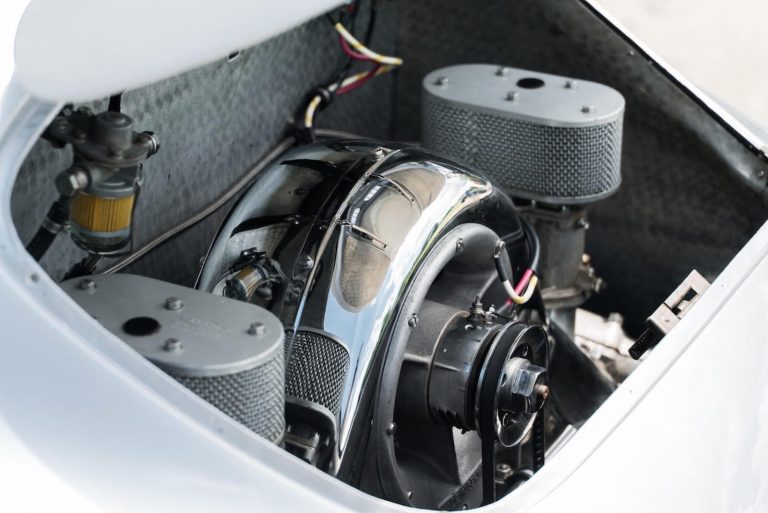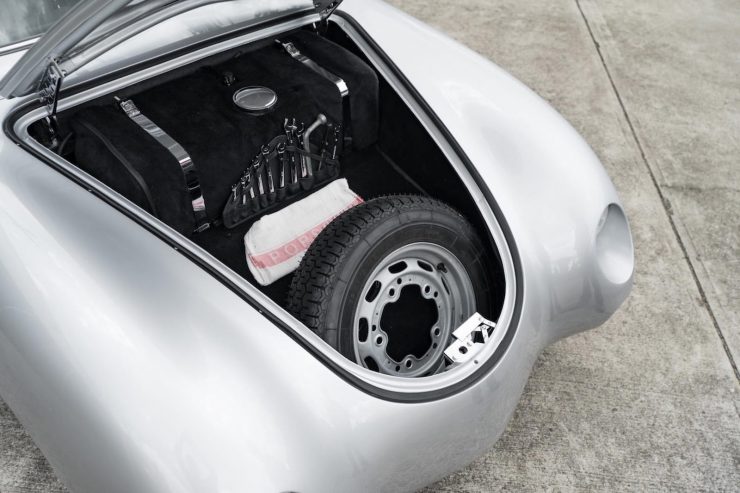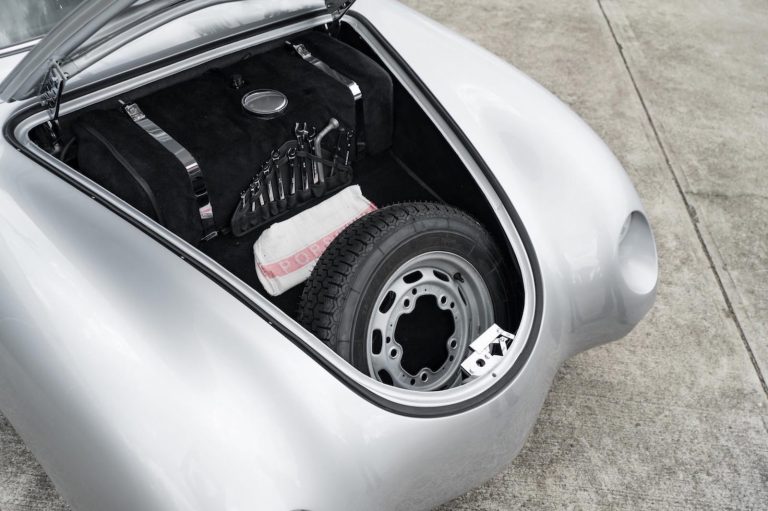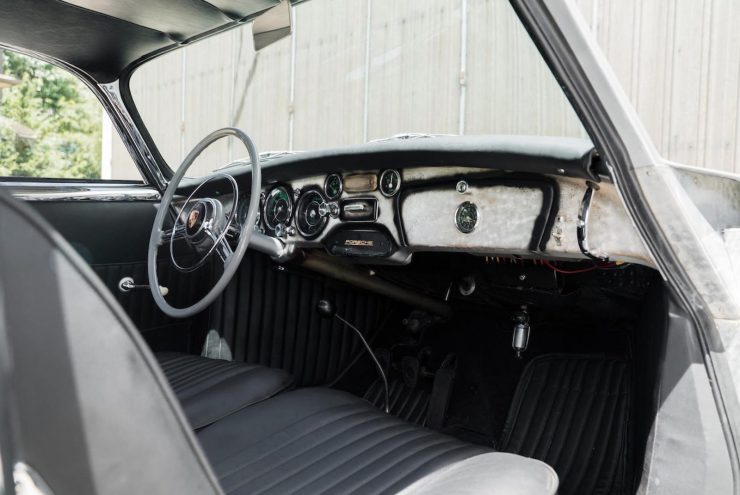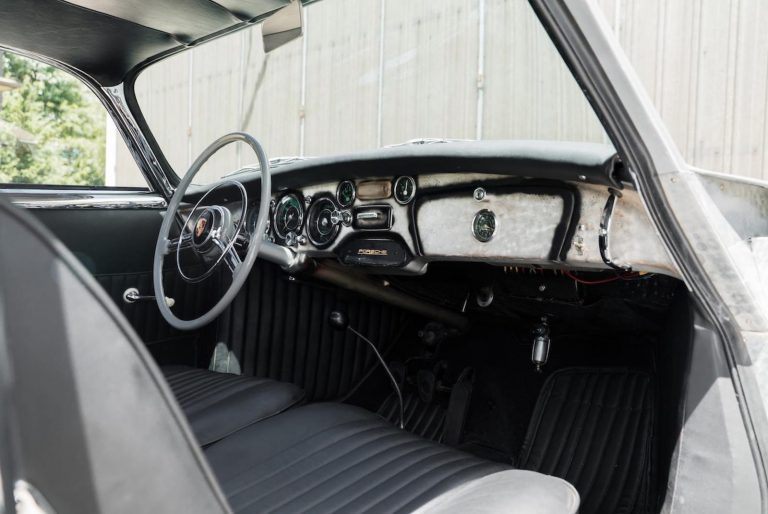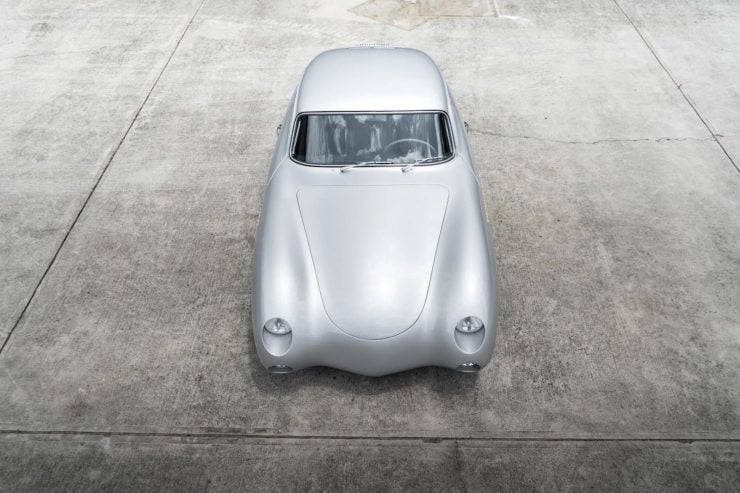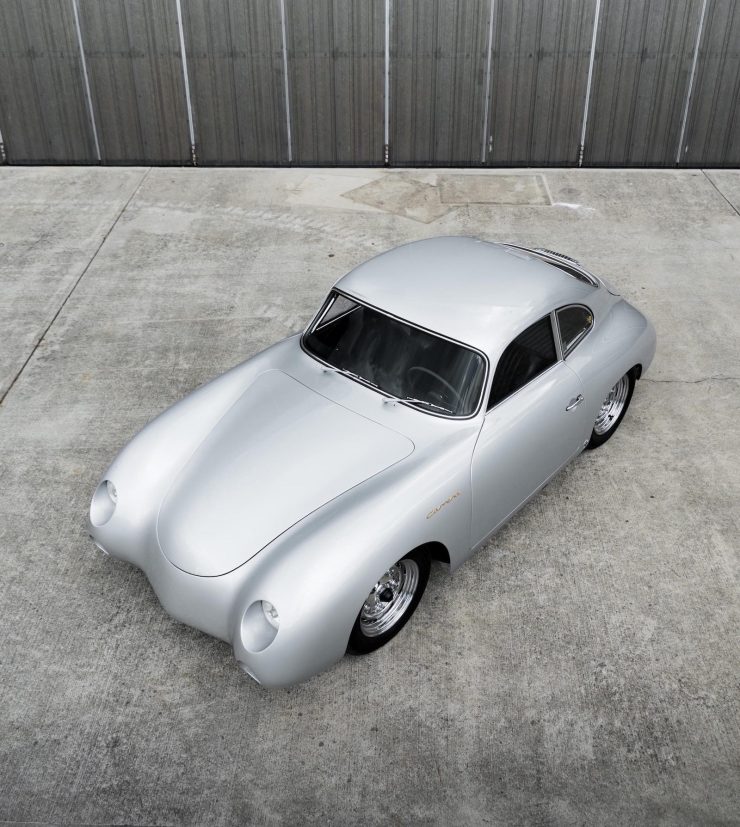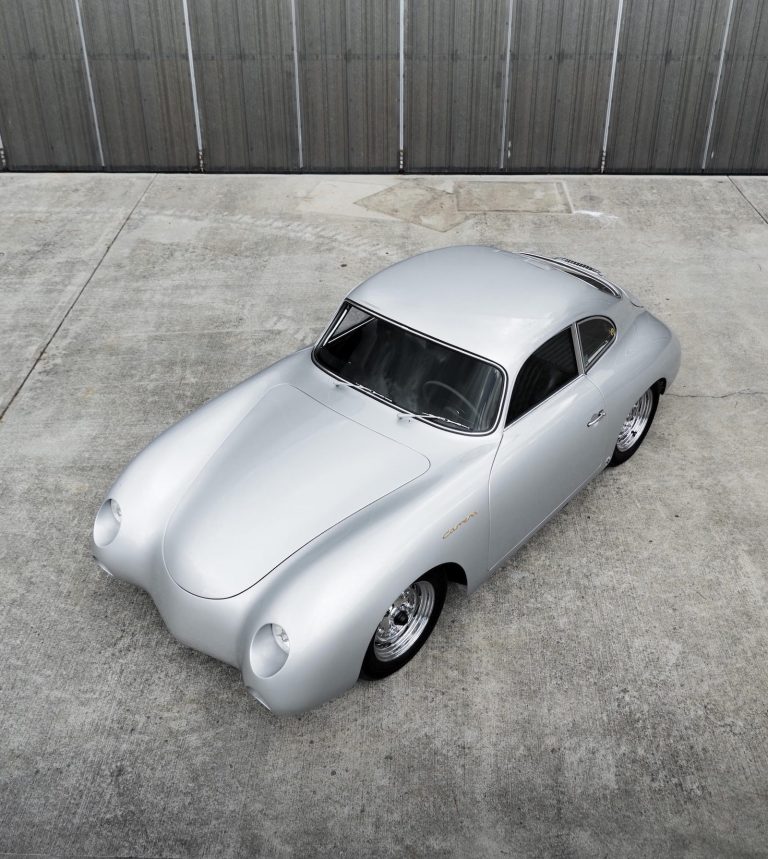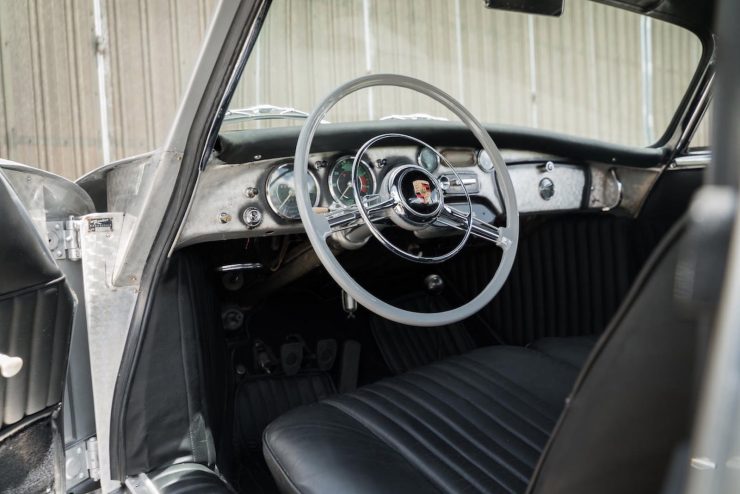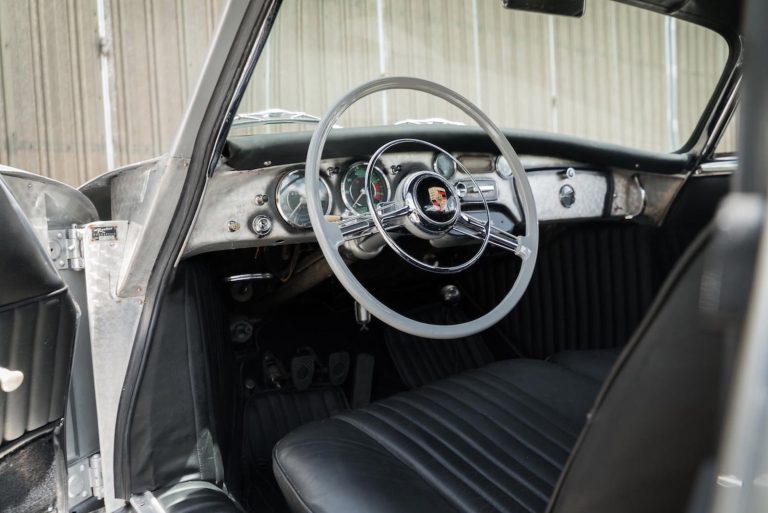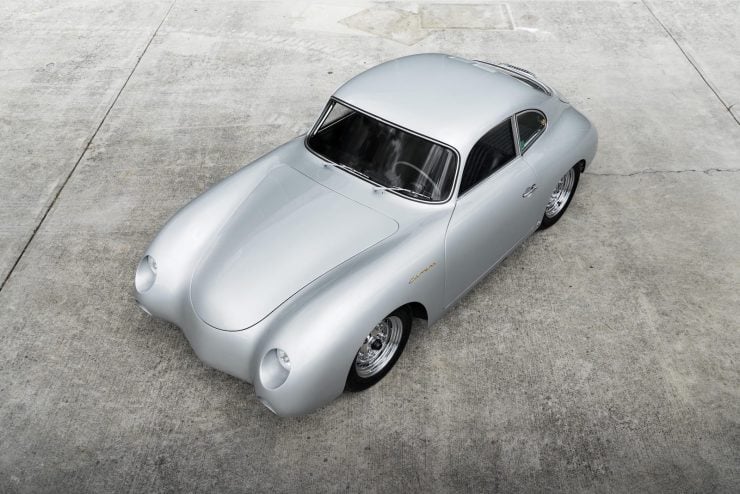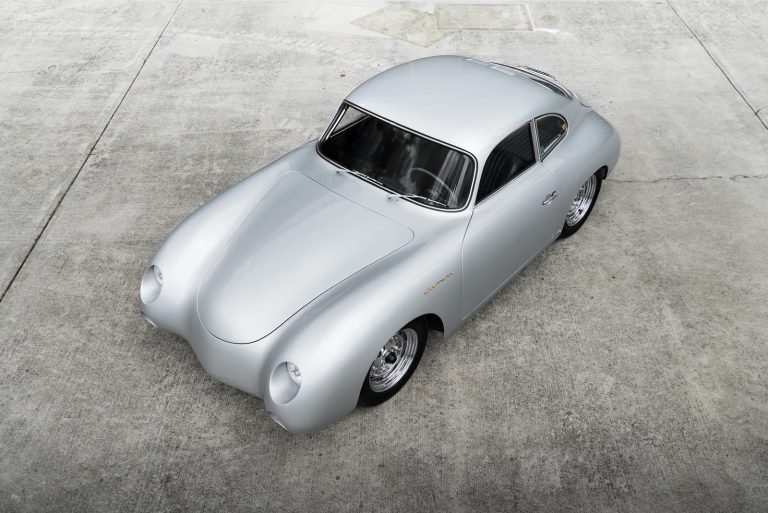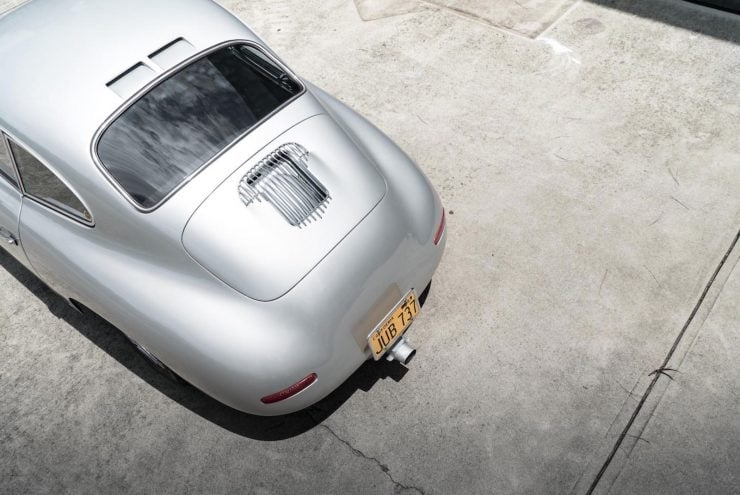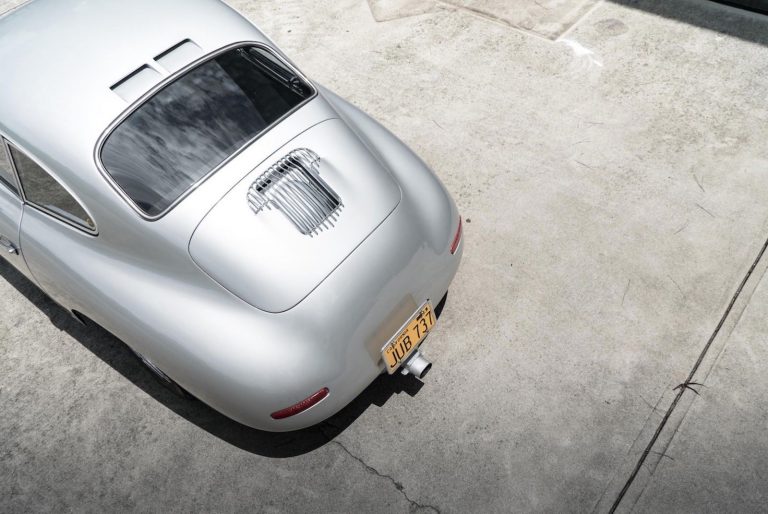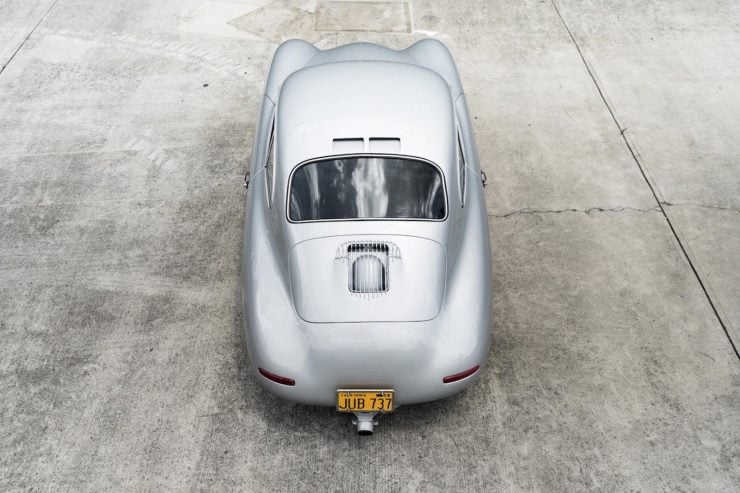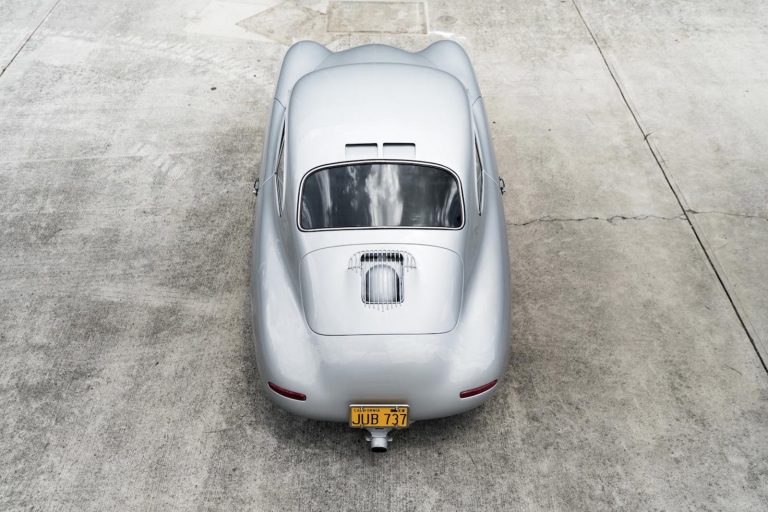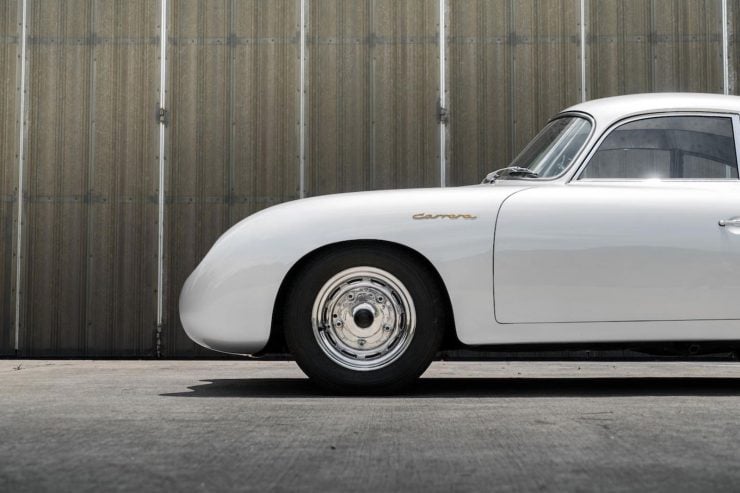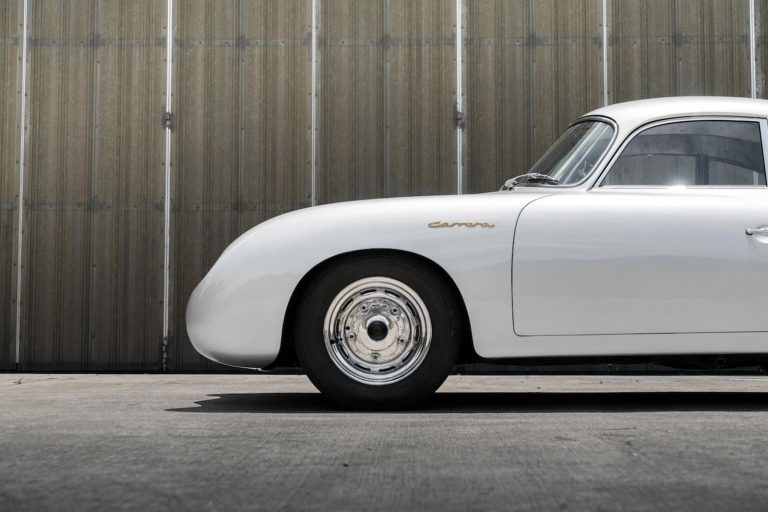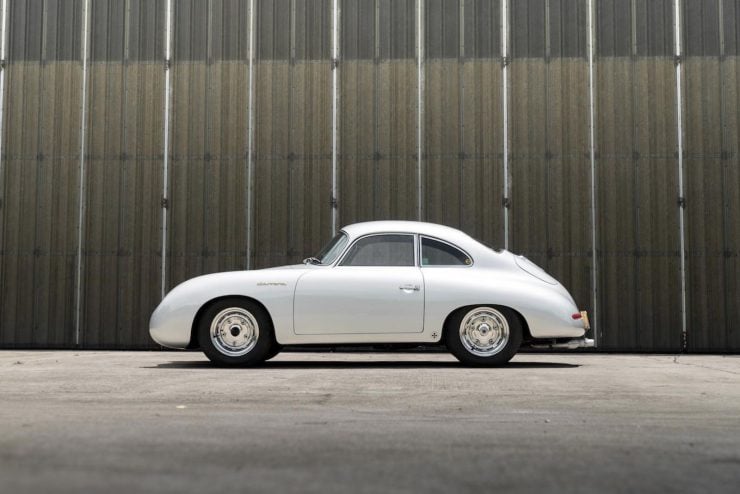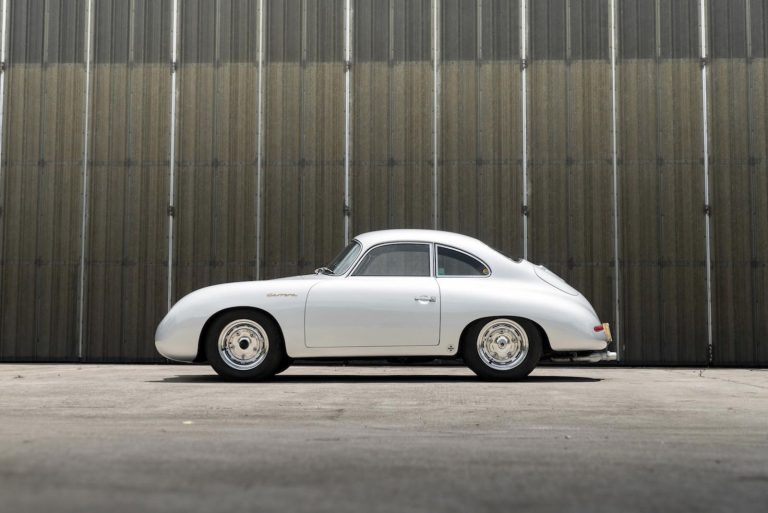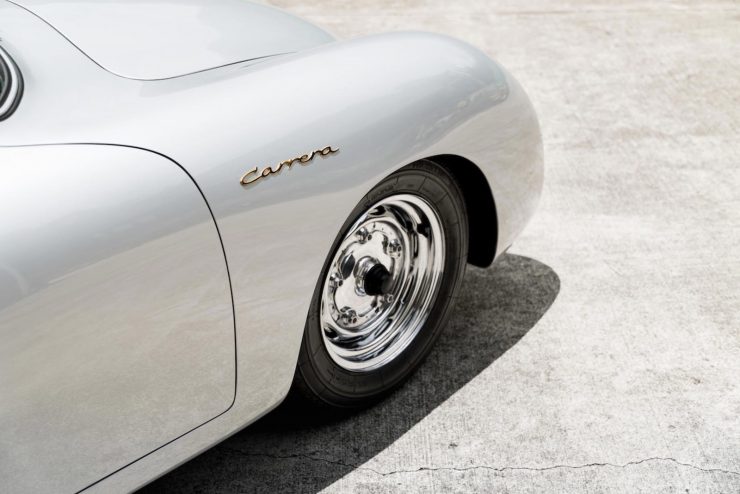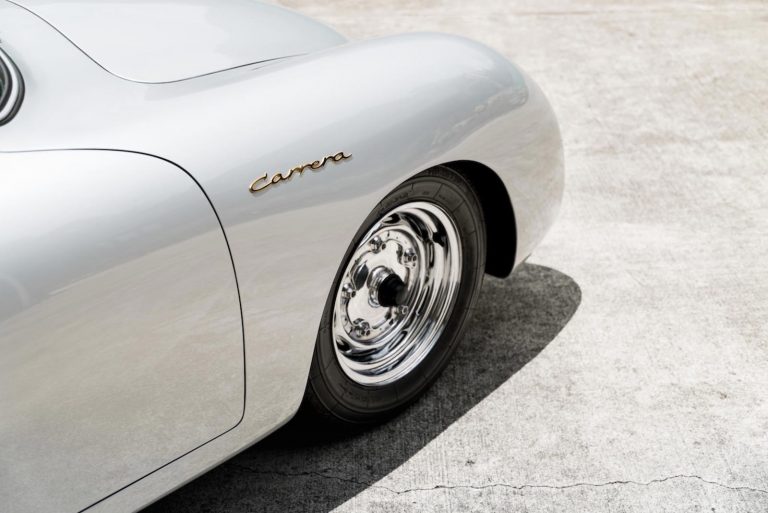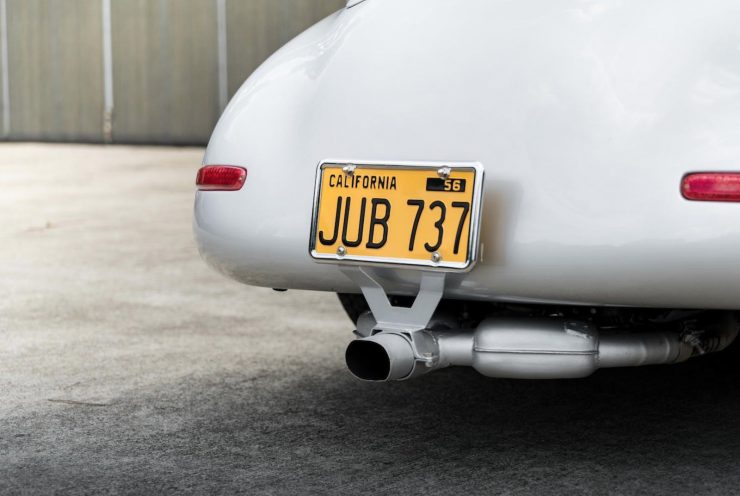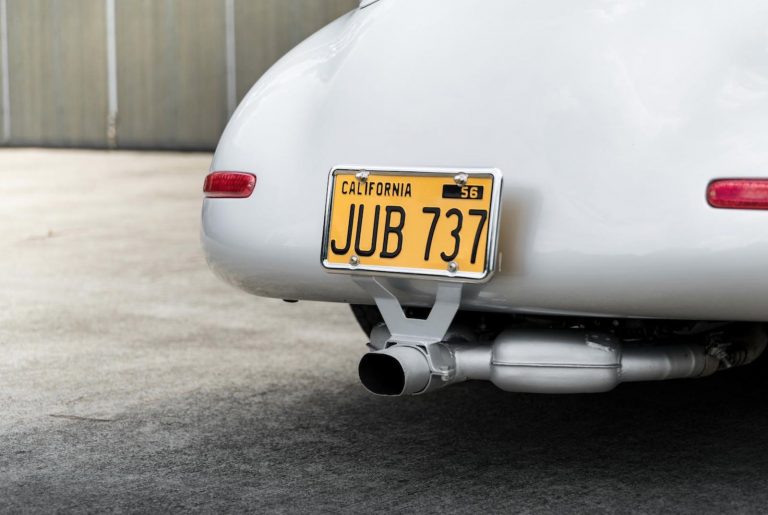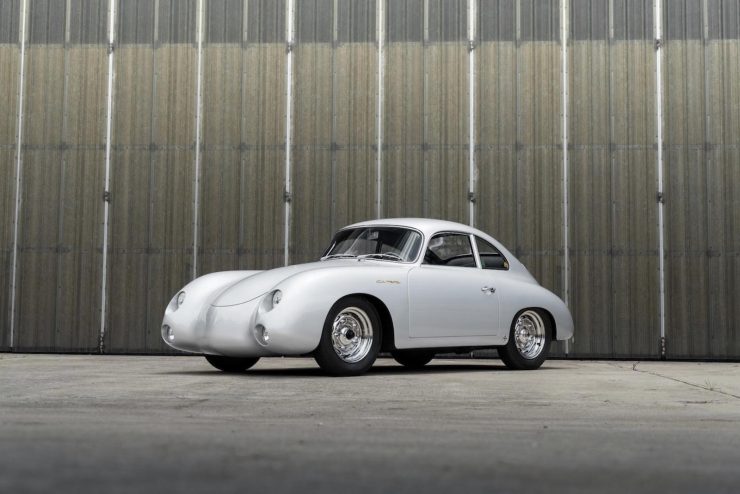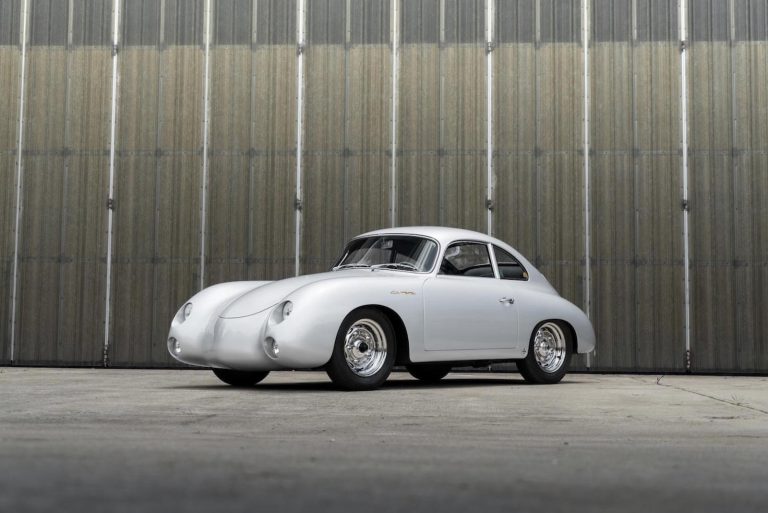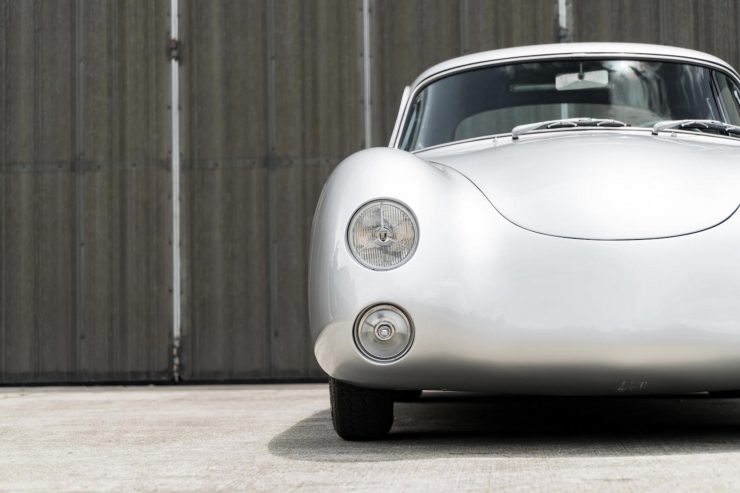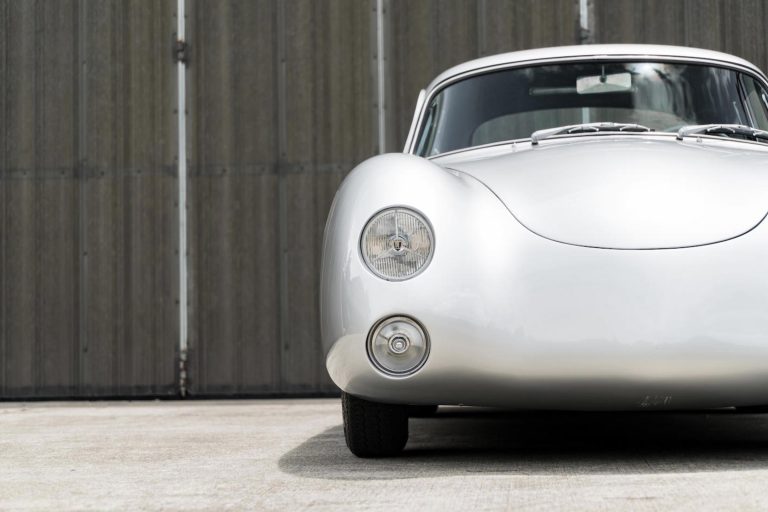 Images Courtesy of Bonhams
This article and its contents are protected by copyright, and may only be republished with a credit and link back to Silodrome.com - ©2019