This article was written by the builder of Turbo Maximus – Derek Kimes. When possible we like to bring you the story of a build in the words of the person who built it to cut out the middle man and give you insight into the methods and thought process.
My Background
After serving 8 years in the US Navy, I decided to move on to other challenges. I left the beaches of San Diego and moved to Atlanta to pursue a degree in engineering. While Studying to be an engineer, I started working on my bike to learn hands-on skills. To say the least, it has been a steep learning curve. Back in August of 2014, I had learned that Brian Fuller's shop was located in Atlanta. My savings were drying up and I needed a part-time job. I thought to myself, why not go do something great! I knew it would be a "Hail Mary," but you never know unless you try. I sent an email to Bryan and told him about myself, what I've done, my plans, and about my bike.
To my surprise, He responded!
I met with Brian a few days later and I started working part-time at the shop sweeping floors, taking out the trash and doing the necessary small tasks to help assist the guys at the shop. As I look back, I am so grateful that Bryan gave a guy with no real fabrication or welding background, but a hard work ethic and drive, a chance to prove himself at his shop. Without that chance, this bike would never have happened. As time went on and I learned more, I would stay after hours in the shop working on my skills. I spent a lot of nights and weekends at the shop – too many to count.
Bryan has been very generous to basically let me live at the shop for a few years, ha ha! I could not have done this without the awesome team here at Fuller Moto. Bryan Fuller, Bryan Heidt, and Wes Hines have been such a tremendous help. I can't thank these men enough.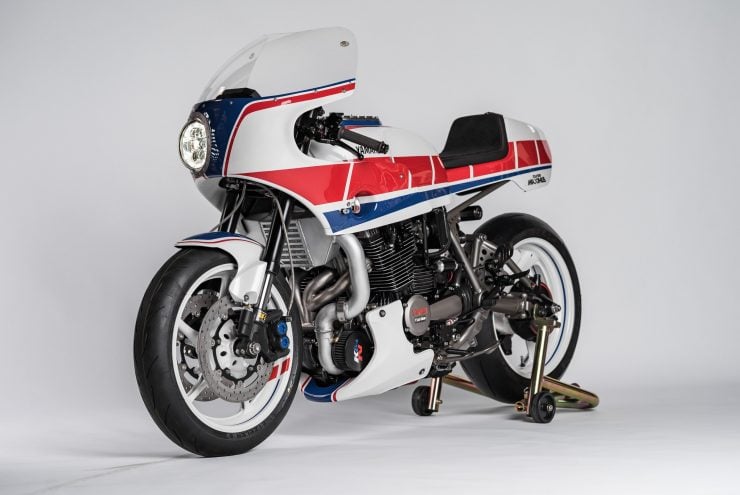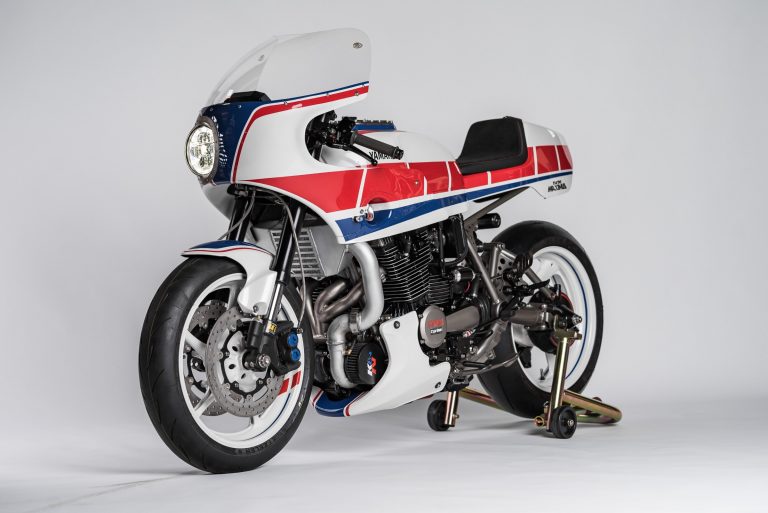 Turbo Maximus – Description
This is the first and only bike I've ever owned. I bought it used in complete stock form back in 2005. It is originally a 1982 black Yamaha XJ750 Maxim. As a stock bike, it ran well and I enjoyed riding it. But, I desired to make it better. As a XJ series owner and fan, I fell in love with the 1984 XJ750R (0U28) race bike that participated over in Japan in the 1984 Suzuka 8 Hours. It is the only xj series bike Yamaha ever raced and it is so beautiful!
While the bike has its own unique appearance, you can see a where a lot of the design and style inspiration comes from in the 0U28.
I wanted to challenge myself, not only from a fabrication standpoint, but from an engineering approach as well. I though to myself, how would an OEM build this? I have learned to respect the amount of engineering that a manufacturer puts into a model it wants to sell. Trying to match the level of OEM quality parts is a very difficult task.
My whole life, I've been strived to be an overachiever, failing many times, but never giving up. I think that's how I got into this, Lord only knows. But I wanted to truly test myself and see if I could achieve this ambitious goal. The goal of building an old bike into a modern, fuel injected, boosted superbike! People said I was crazy, nuts! Why would you do that to a tired old XJ?
I say, why not! I wanted to prove them wrong.
Converting from carburation to EFI was no easy task. There is no kit and no real guide out there to help you install one. Most conversions are done on car applications, but a few have been successfully done on motorcycles. There are literally miles of wires, so packaging was a real challenge. I had to add a fuel pump, fuel filters, and a dozen or two of sensors. It took time, but I was able to route the system mostly hidden from the eye. There was a lot of trial & error setting this up. Lets say, it's not for the faint of heart. I'm using a MS3 Pro ECU by DIYAutoTune. This allows me to have complete control over the fuel and ignition system.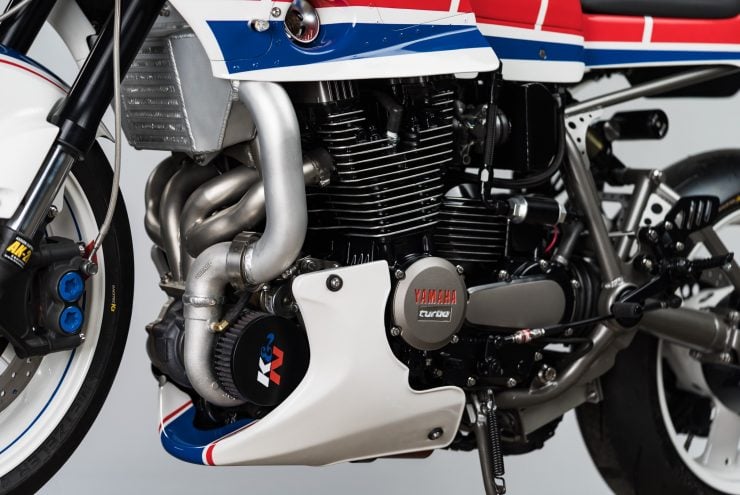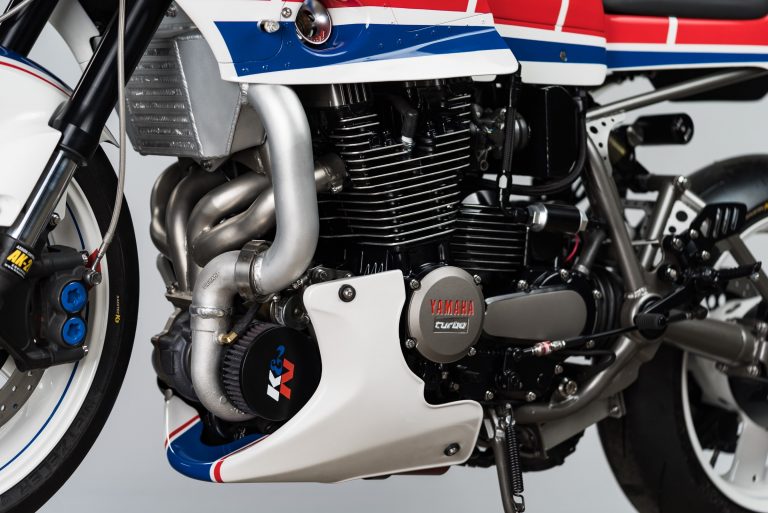 The ECU also directly controls the turbo too. With the desire of getting a perfect tune, monitoring proper fuel ratio is key. One way of monitoring is through a EGT sensor. By measuring the temperature of the exhaust as it leaves the combustion chamber, you can tell based on temperature, whether you are lean or rich. Typical applications use just one at the exhaust collector, but in a race environment, they use one per cylinder. I chose the latter. The data from the sensors is used by the ECU to make corrections on the fly to optimize the tune. Continuing with the EFI, 2003 Suzuki GSX-R 600 throttle bodies were used. These are a great choice because each individual body can be spaced to line up with your ports. The entire system communicates via CAN BUS to an AIM MXS dash.
The turbo system was also a real challenge.
My goal was to keep the turbo assembly as tight and integrated to the bike as possible. I wanted it to look like the bike was designed originally to be turbocharged. You see so many turbo bikes with either the turbo hanging way out and or the charge tube is wrapped around the engine, an afterthought. To avoid this, I picked a turbo (Borg Warner S1BG) big enough to give me my goal of 200 hp (on E85), but small enough to tuck in between the frame and front wheel. To hide the intake charge pipe, I cut a channel on the bottom right side of the tank so it could travel straight back from the intercooler hidden. Above the turbo I have a custom fabricated Bell intercooler to cool the air down from compressing it. The problem with this it took the location of the oil cooler. Also, by placing the turbo so close to the frame, I didn't have clearance anymore for the oil filter.
The solution I found for this was to use a remote spin on adapter and rout the oil lines underneath the bike to the rear were I relocated the oil cooler just in front of the rear wheel. I also installed an inline oil filter from Peterson fluid systems. It all tucks up nicely underneath the chin fairing to allow for clearance. In 1983 actually Yamaha made a turbo XJ650 Seca. Internally, the Seca had a port for external scavenging, which is needed for a turbo. It is especially critical when the turbo is lower than the engine. This scavenging port on the oil pump allows me to suck the oil from the turbo back into the engine to avoid oil pooling. It was a direct swap of oil pumps from XJ650 turbo to the XJ900, bolt in.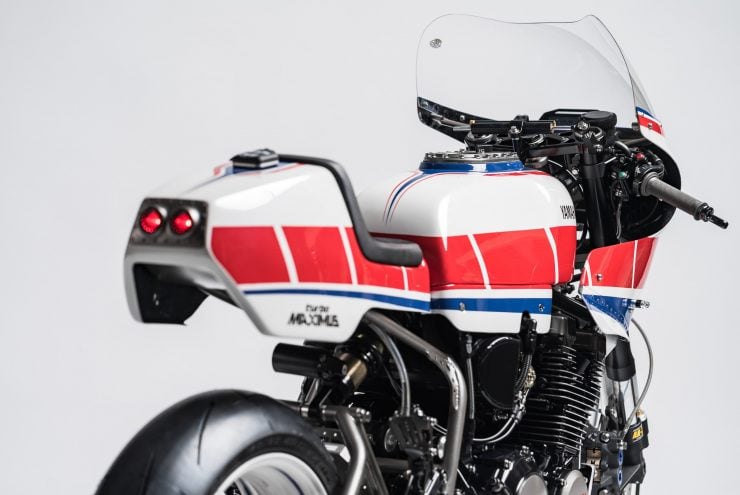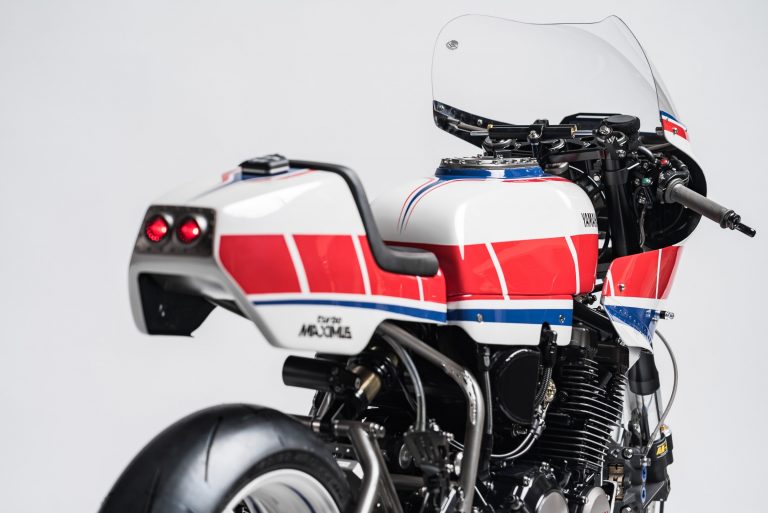 To continue with the OEM theme, I decided to use "AN" fittings for almost all fluid hoses. This was also formidable because of the many tight spaces to plumb. I also used Jiffy-Tite quick-connect "dry break" fittings on the fuel tank for easy removal.
Body / Frame / Suspension
⁃ The front part of the frame is original. I fabricated the tail section and swingarm.
⁃ I converted the rear suspension from a dual rear shock into a mono.
⁃ 5 way adjustable piggyback rear shock.
⁃ 2015 Yamaha R6 Front Suspension with Traxxion Dynamics AK-20 Cartridges.
⁃ Adjustable Sterering Stabilizer by Ohlins.
⁃ Rear wheel is from XJ900S in Europe (widened from 4" to 5" to allow a wider tire) with FZ1 rear caliper and FZR 1000 brake rotor.
⁃ Tires are Metzeler Racetec RR K2 compound (front 120/70 ZR17 Rear 160/60 ZR 17).
⁃ CRG race clutch & brake controls.
⁃ Suzuki GSX-R 600 foot Controls.
⁃ Custom labeled Moto GP controls By Breese Racing in Australia.
⁃ Front fairing is a F1 replica by Airtech-Streamlining. This has been heavily modified to fit. I made aluminum fins on the bottoms that are riveted, a custom headlight bezel handmade from aluminum. The fairing needed to be widened and pulled back at the windshield area. Fiberglass work was done by Patrick Henry of Atlanta.
⁃ Windscreen was custom made by Gustafsson Plastics.
⁃ Headlight by J.W. Speaker.
⁃ The tank is from a 1977 Yamaha XS750. I had to relocate the mounts and fabricated in the Dual Fuel cap made by RaceFit in England.
⁃ Rear tail is completely custom one-off, hand-made rear light trim of aluminum.
⁃ Rear brake & turn signal lights are by The Retrofit Source.
⁃ Lower chin is from XJ900F in Europe (modified).
⁃ All pieces that are riveted on the body are hand-made from aluminum.
⁃ The frame laser scanned measured and straightened for precise alignment at GMD Computrack of Atlanta.
⁃ Seat upholstery is Relicate Alcantara & carbon black leather done by Cheryl Lyons of Atlanta.
⁃ Paint was Done By the talented Mike Lewis of Gary's Body Shop in Atlanta.
⁃ Frame was Powder coated by Miller's Powder Coating in Atlanta.
⁃ Bike weight 213 kg or 469 Lbs.
⁃ Rake 24.20 degrees.
⁃ Trail 101.1 mm or 3.98 inches.
⁃ Wheelbase is 1395.17 mm or 54.93 inches.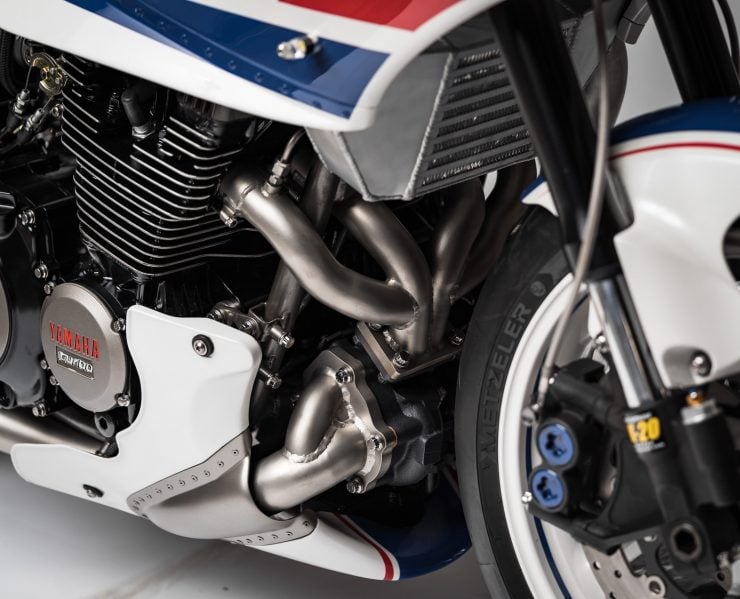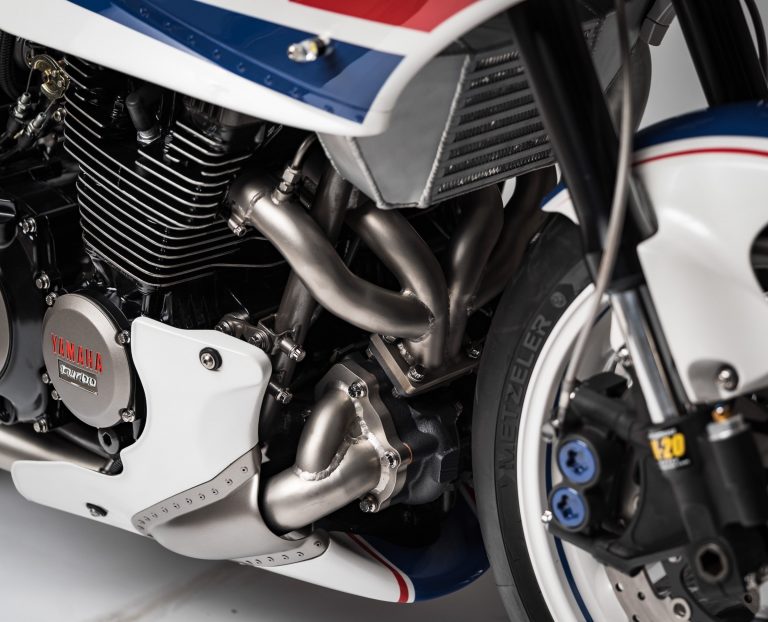 Engine
⁃ The 750cc engine was swap with it's bigger brother the 1983 XJ900 engine (900cc).
⁃ The 900cc engine has been fully rebuilt by renowned NASCAR engine builder Jordan Hersey of Atlanta.
⁃ 200 hp on E85 gas.
⁃ 9:1 custom forged pistons from JE Pistons.
⁃ Adjustable camshaft sprockets from FZ750.
⁃ High tech lightweight titanium race valve springs set from Kibblewhite precision.
⁃ Custom Lockout clutch designed by Eric Isaacson owner of E-FAB in Des Monies.
⁃ Larger stator swapped from XJ700 Midnight Maxim to bump the amps from 18 to 26 amps. Every amp counts when converting to EFI.
⁃ Custom 321 stainless steel header and exhaust.
⁃ Titanium Akrapovič slip-on muffler.
⁃ Custom fabricated intercooler with a core from Bell Intercoolers.
⁃ Borg-Warner S1BG Turbo (39mm inducer, 46mm exducer).
⁃ Turbosmart Supersonic blow-off valve.
⁃ Vibrant HD Clamp-On custom intake charge tube.
⁃ Moroso remote oil filter spin on adapter.
⁃ Peterson 400 series 60 micron inline oil filter.
⁃ Earl's stainless fuel filters.
⁃ Earl's 25 row oil cooler with Spal electric fan.
⁃ Race undercut transmission by M/T Performance.
⁃ ARP Stainless 12pt bolts everywhere
⁃ All lines are "AN" fittings.
⁃ Custom aluminum intake air box and charge tube.
⁃ Engine painted satin black by Mike Lewis of Gary's Body Shop in Atlanta.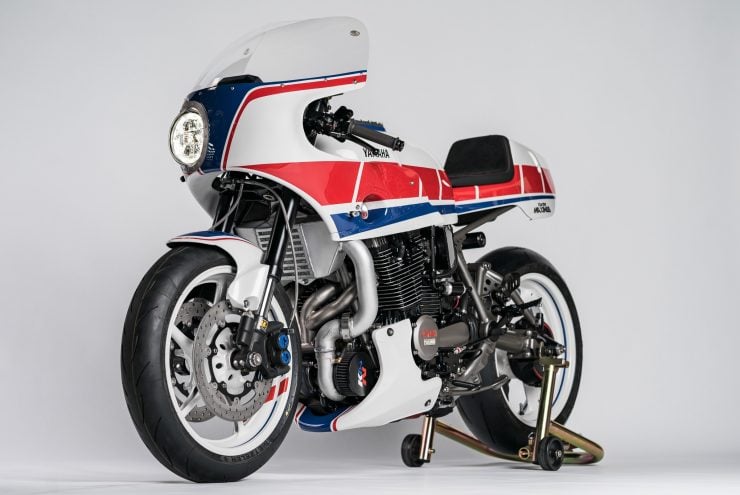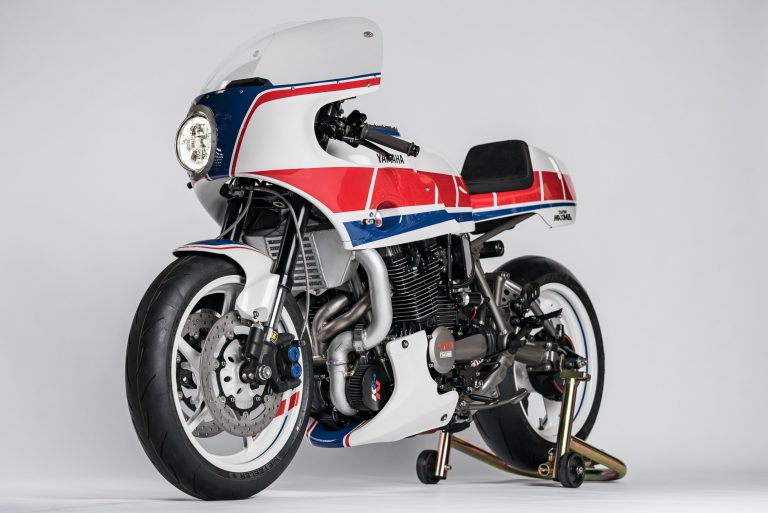 EFI System
⁃ MS3 Pro by DIYAutoTune.
⁃ GM "LS" truck coils for each cylinder.
⁃ AIM MXS dash with GPS speed and position tracking.
⁃ Pressure and temperature sensors by KA Sensors.
⁃ Bosch knock sensor.
⁃ EGT sensors in all four header tubes.
⁃ Custom camshaft position sensor retrofitted for sequential injection capability.
⁃ Innovate O2 sensor management.
⁃ Electronic boost solenoid controlled by ECU.
⁃ Walbro external inline fuel pump.
⁃ MotoBrain power distribution with WIFI control.
⁃ MotoGadget RF keyless power switch.
⁃ 2003 Suzuki GSX-R 600 throttle bodies with 550cc injectors.
⁃ Anti-Gravity 8-cell lithium-ion battery.
Follow Derek On Instagram Here
Hat Tip – Bike EXIF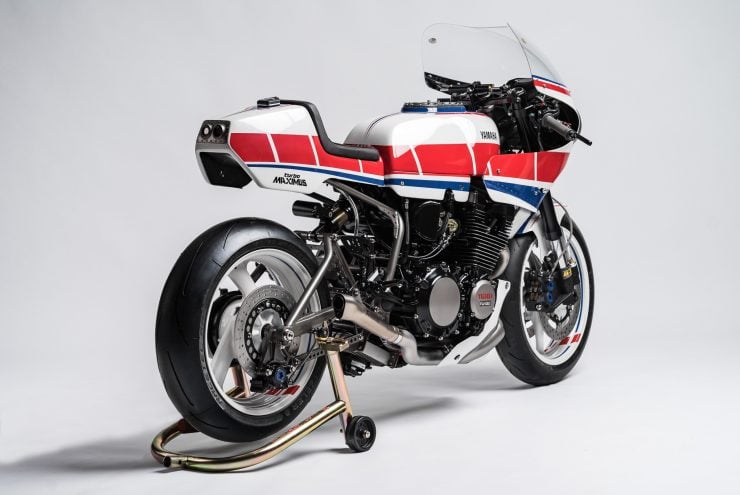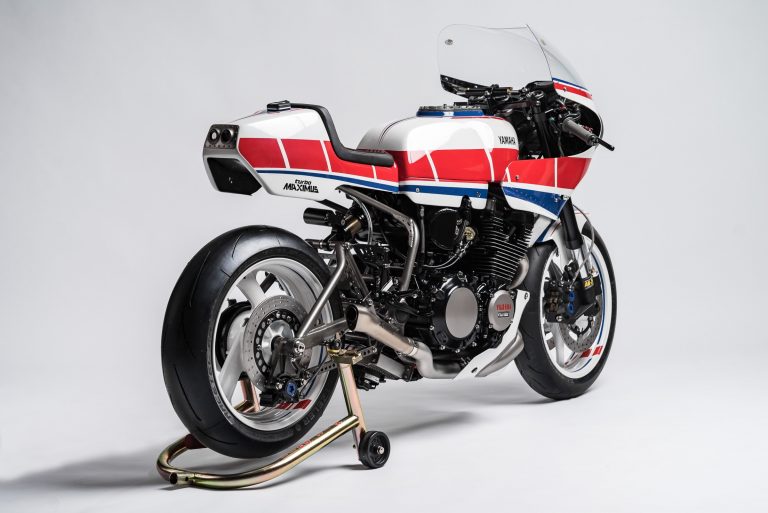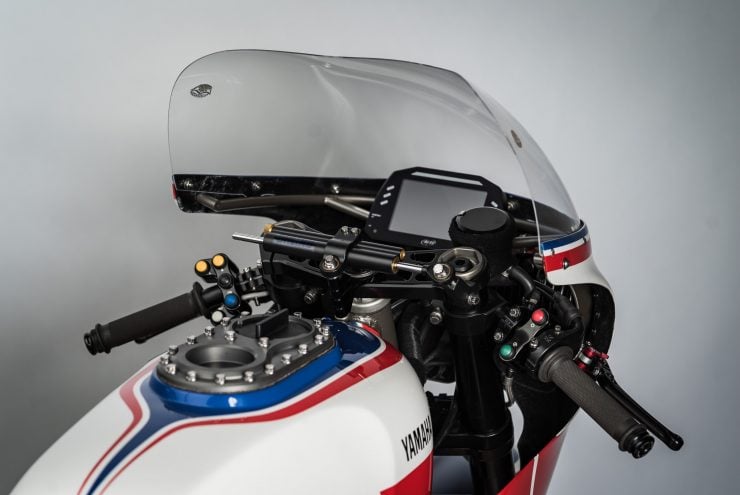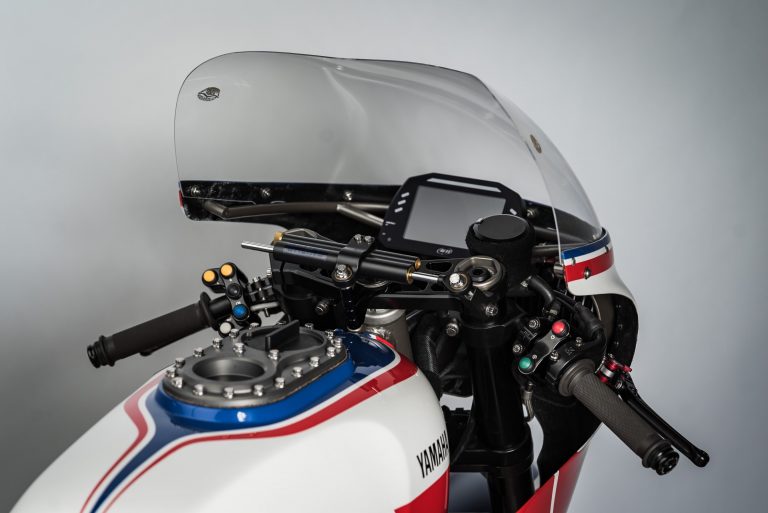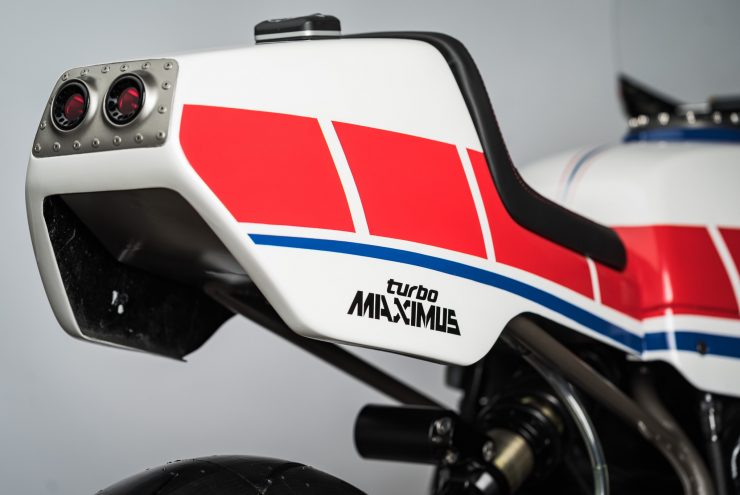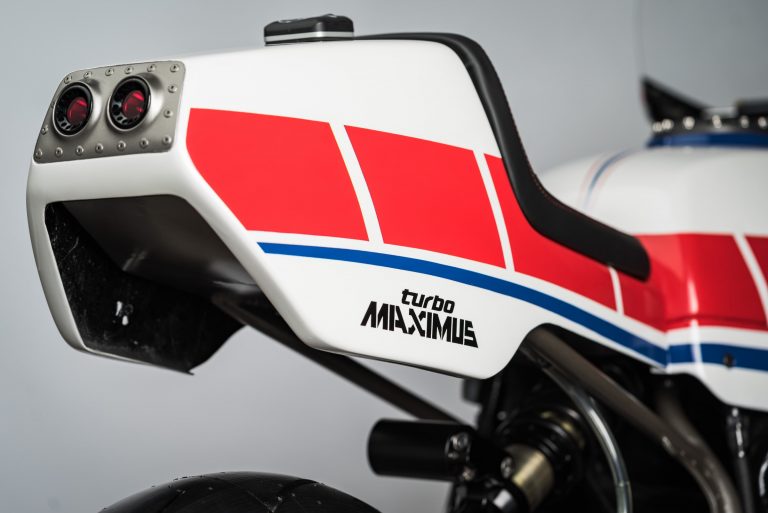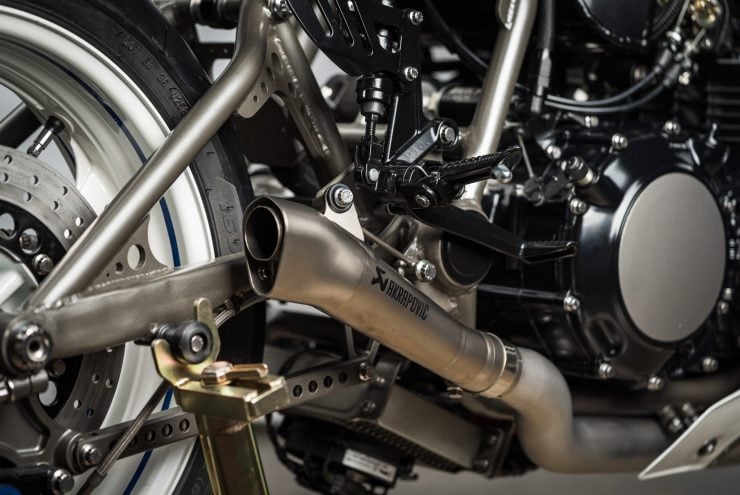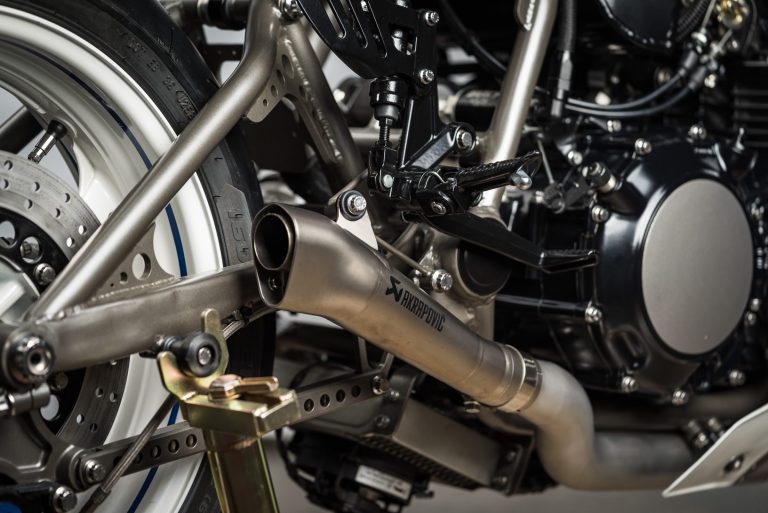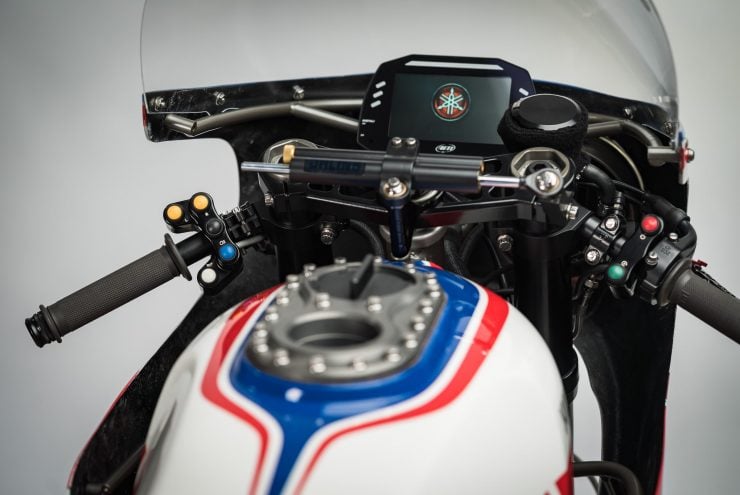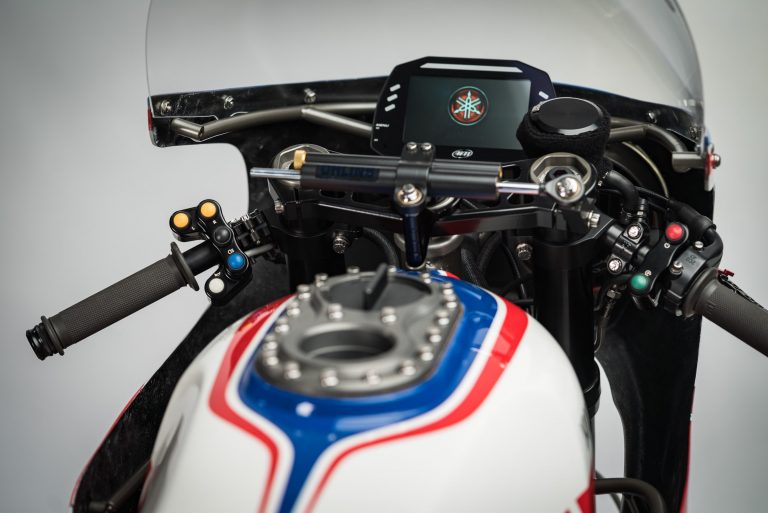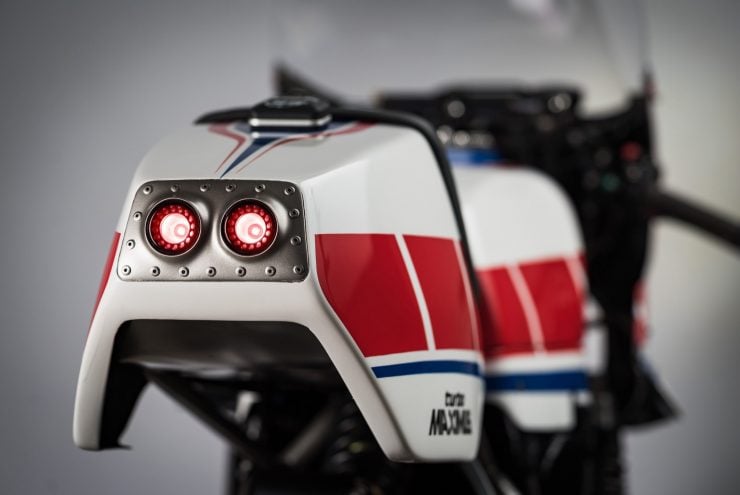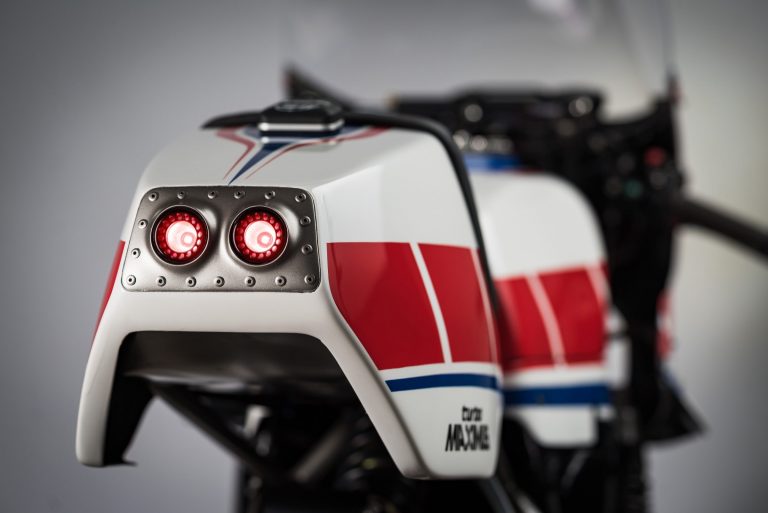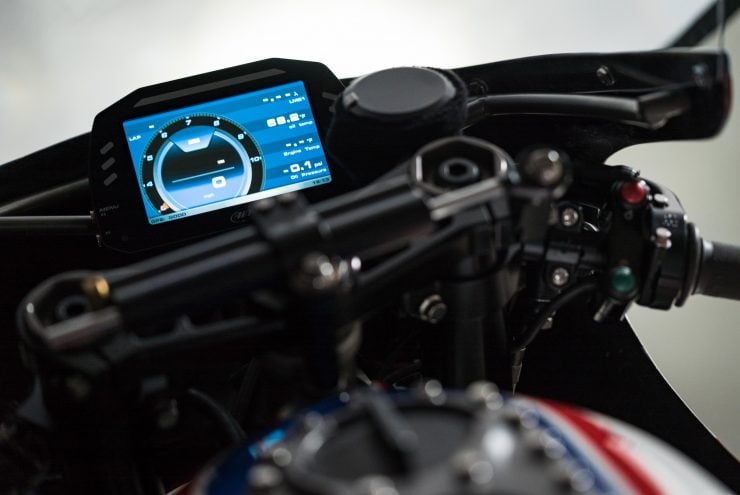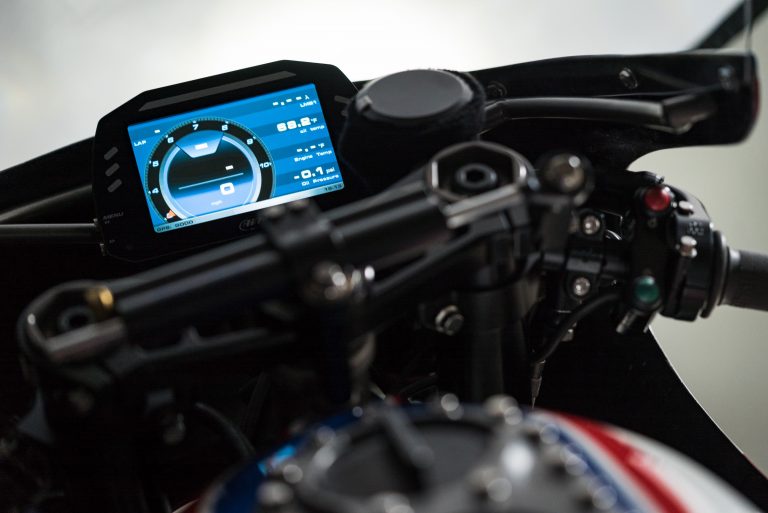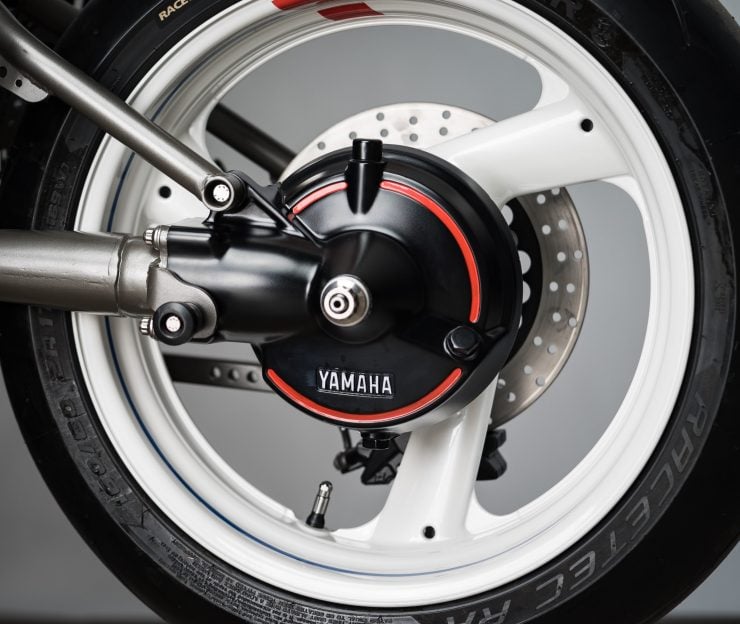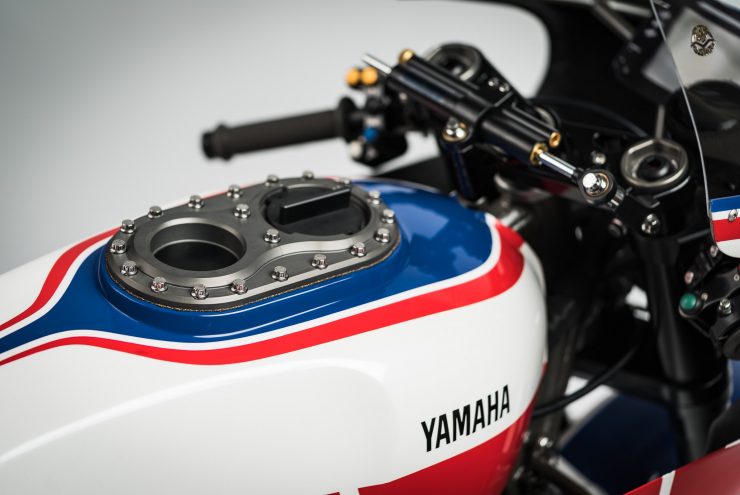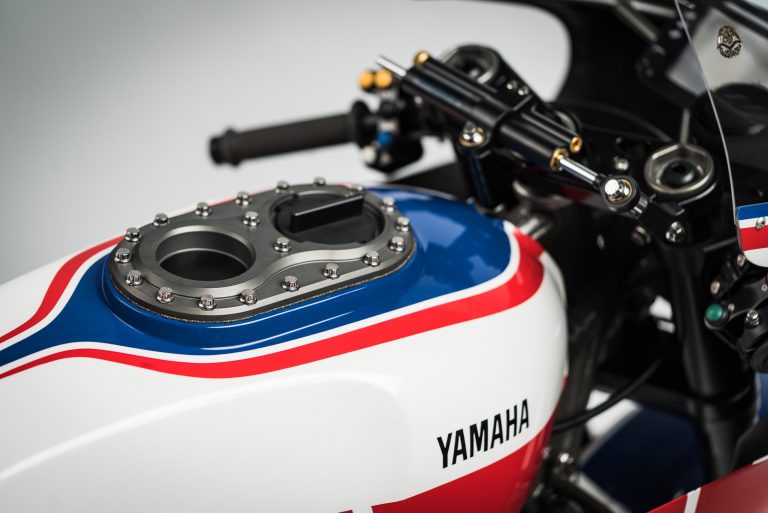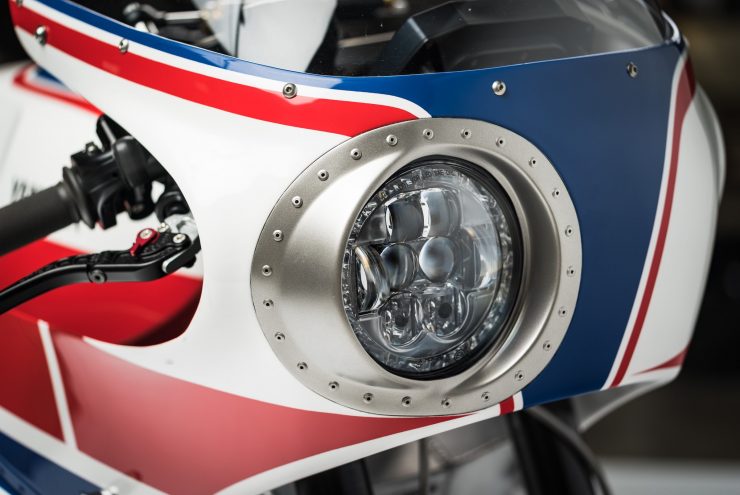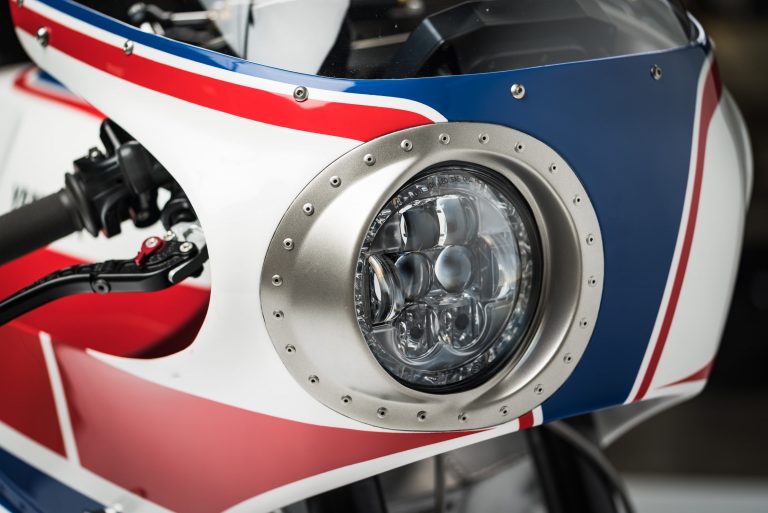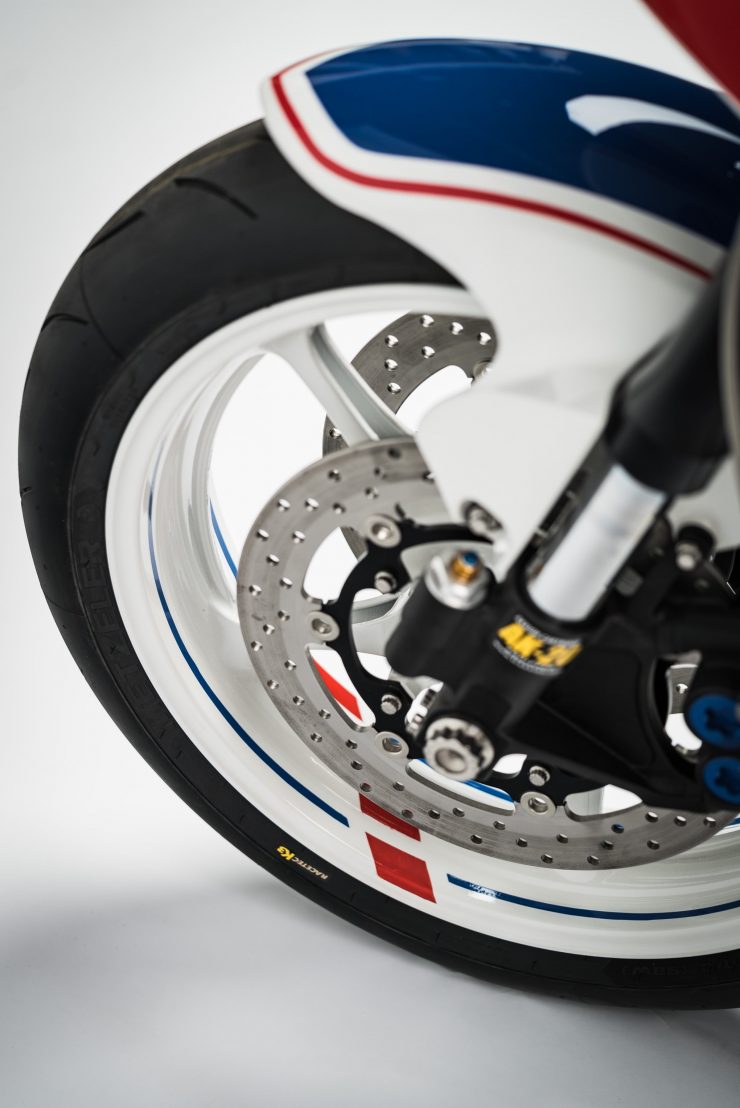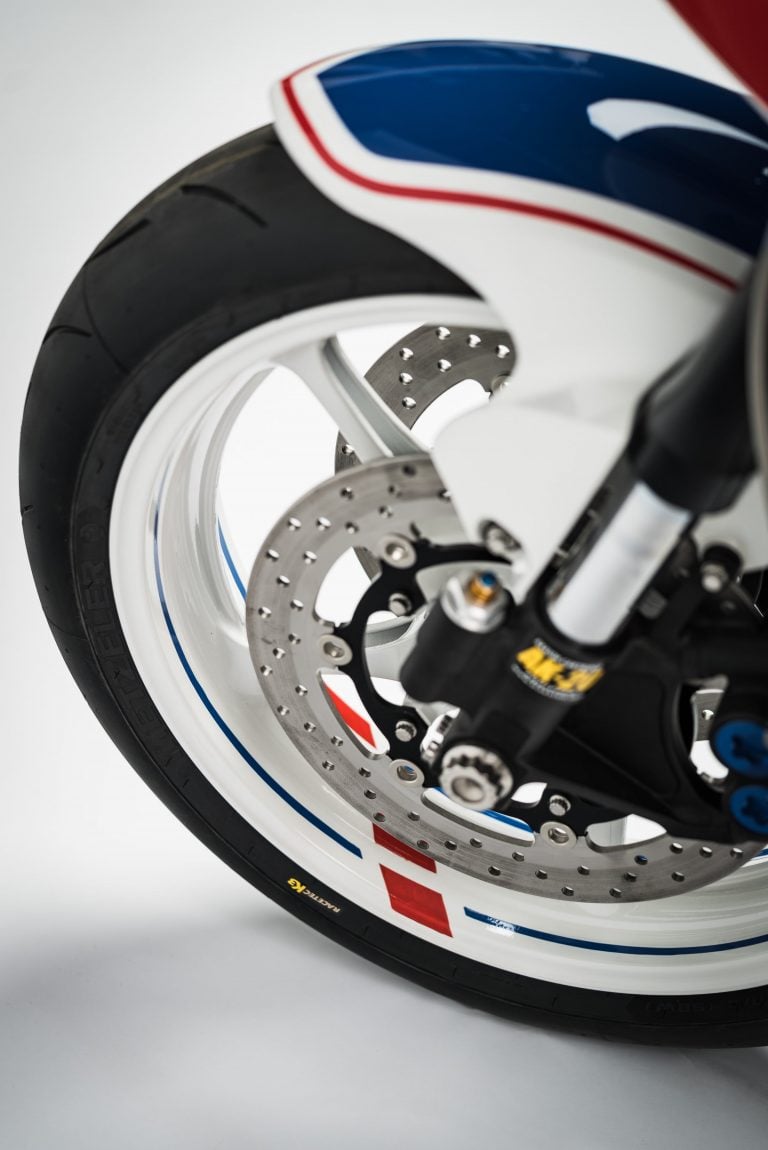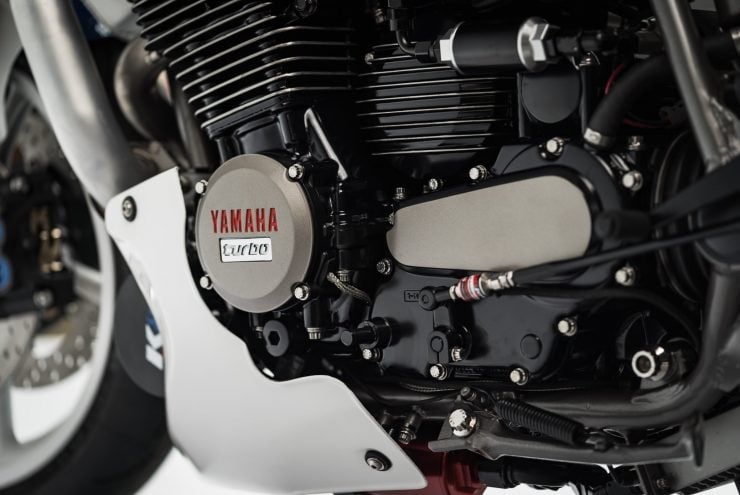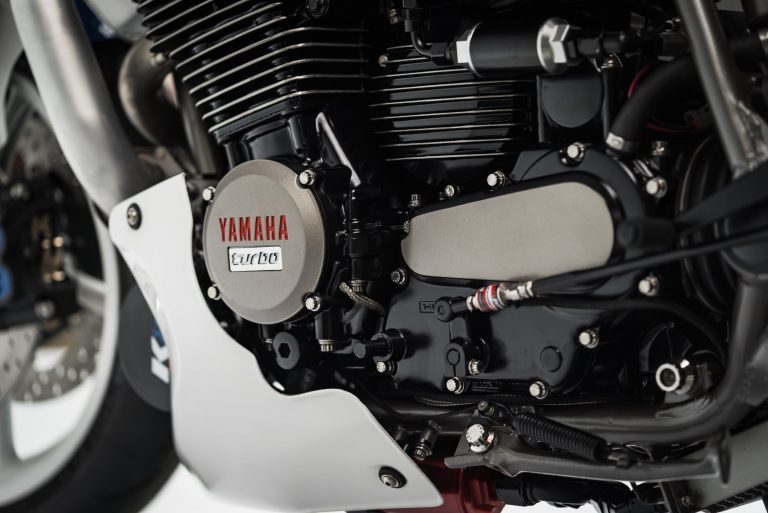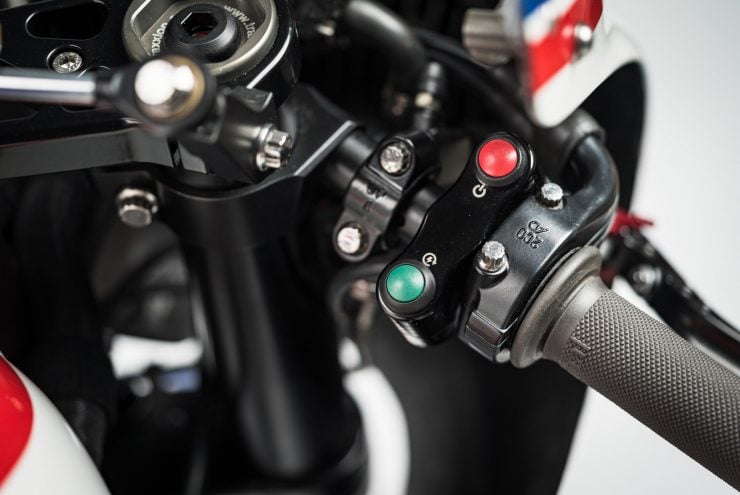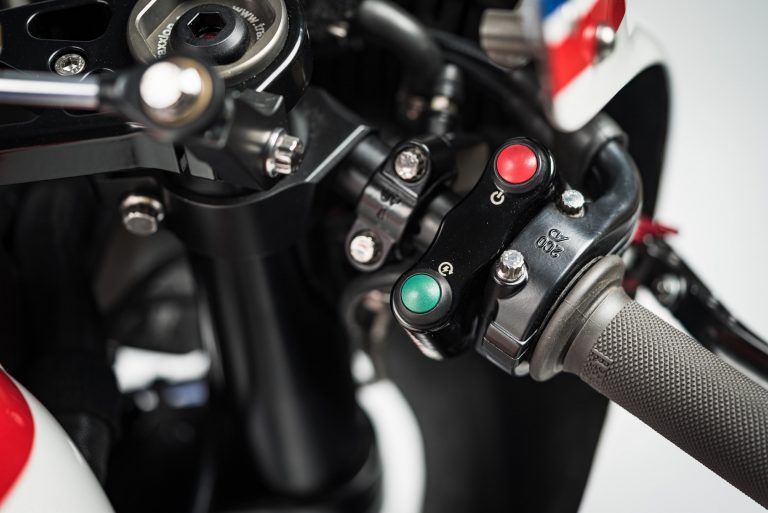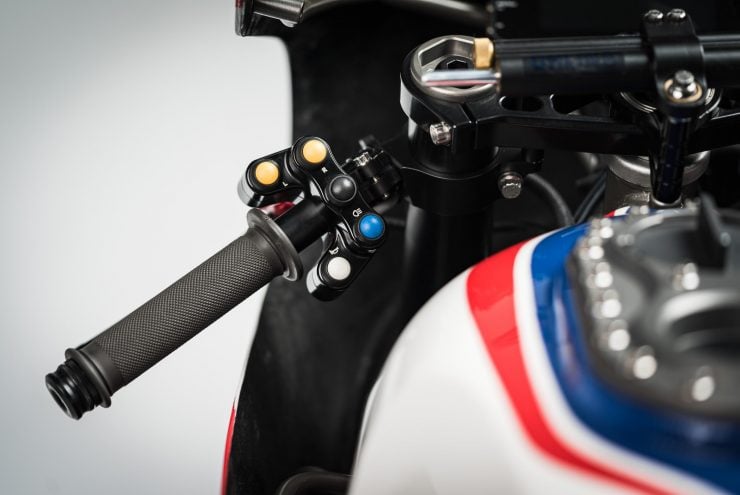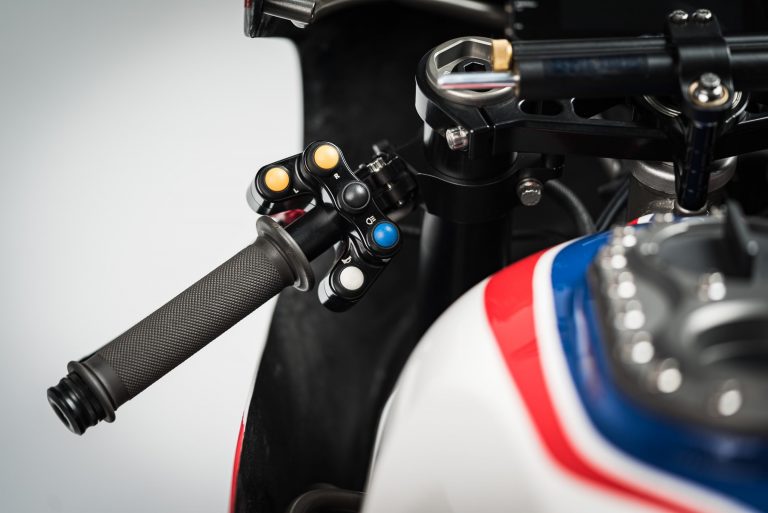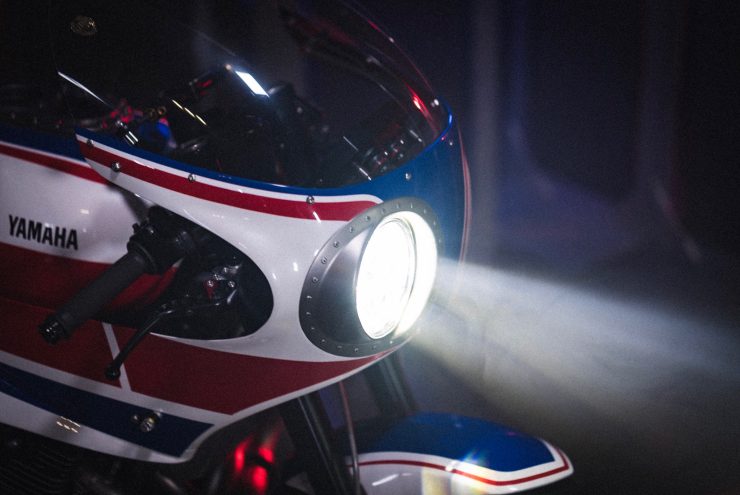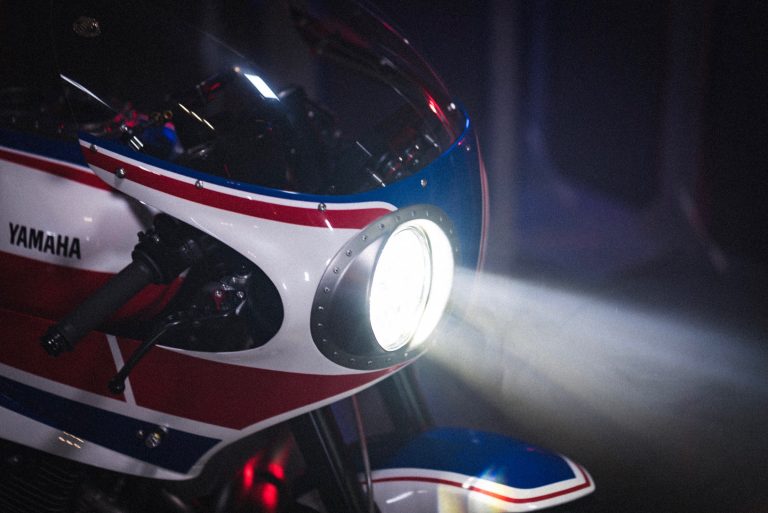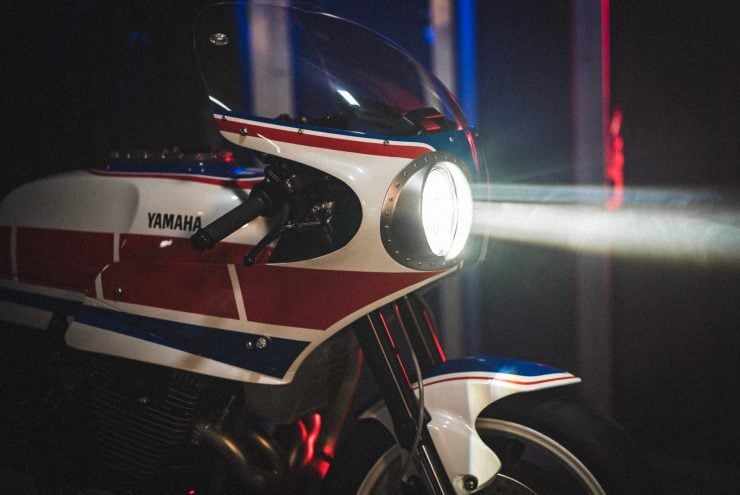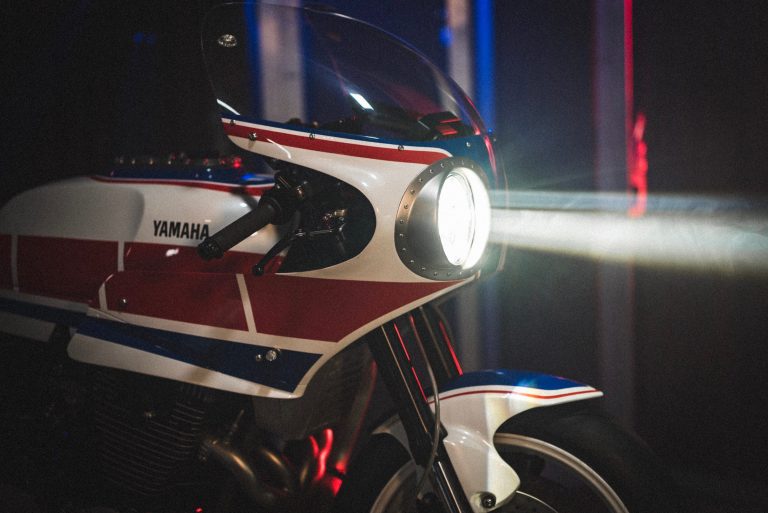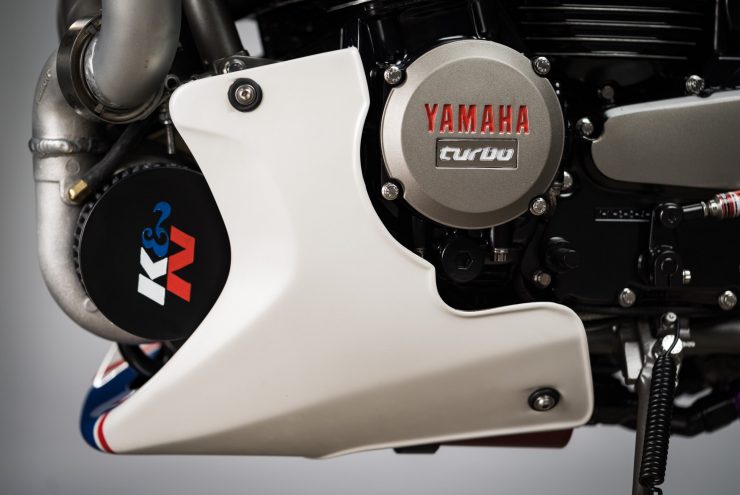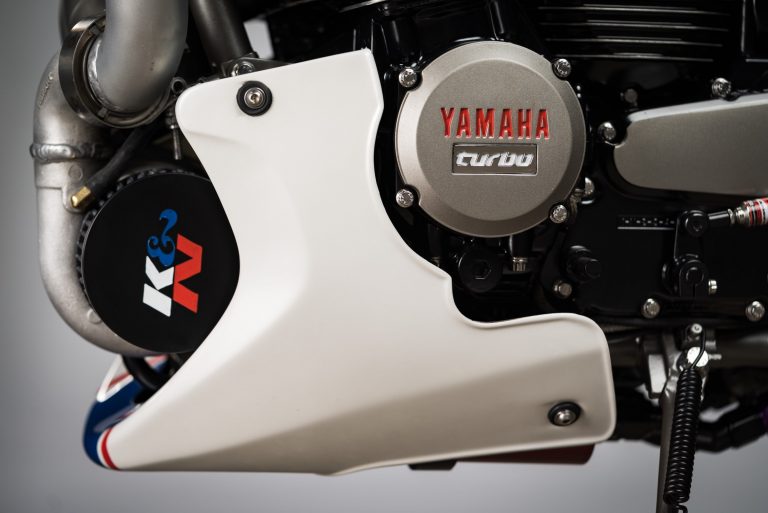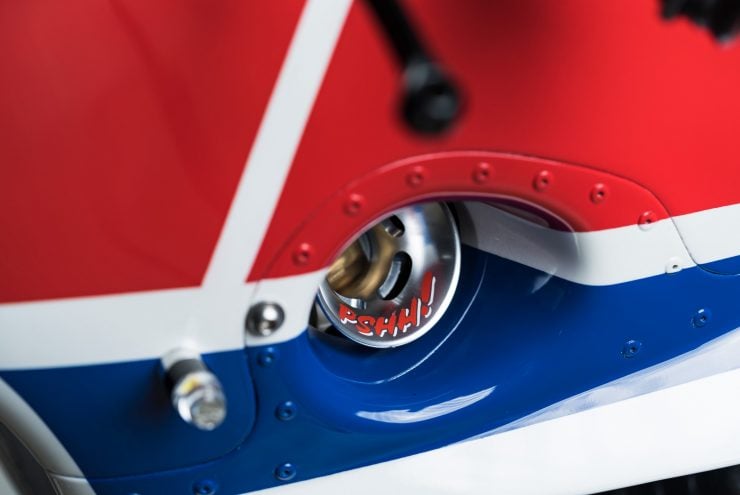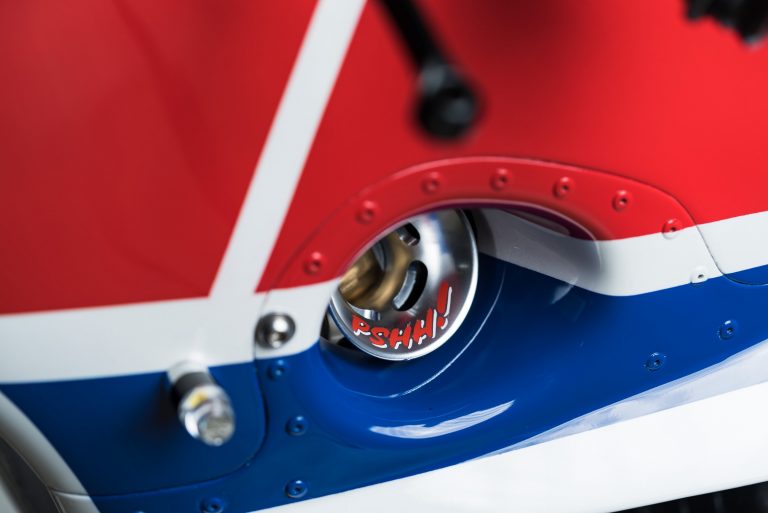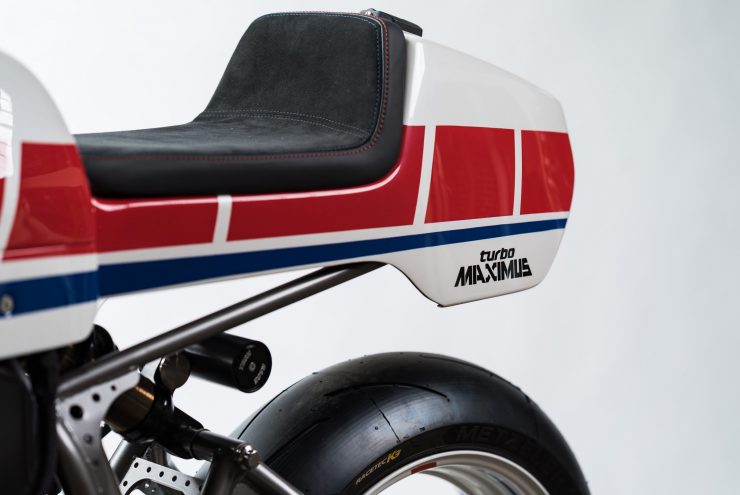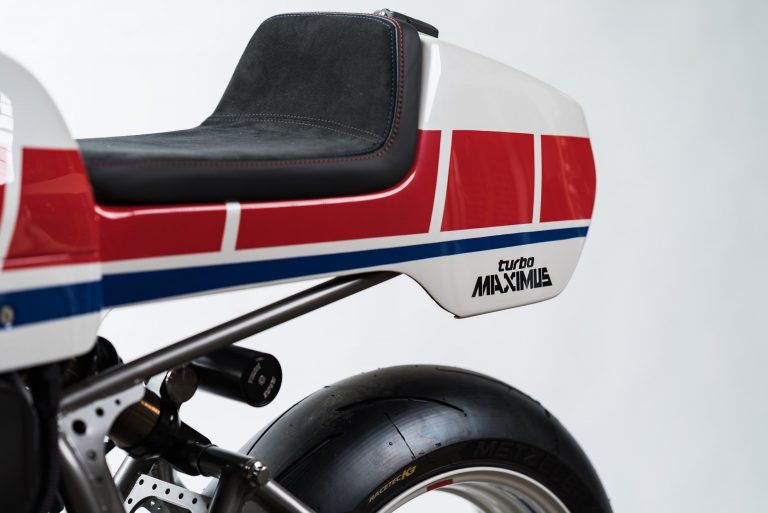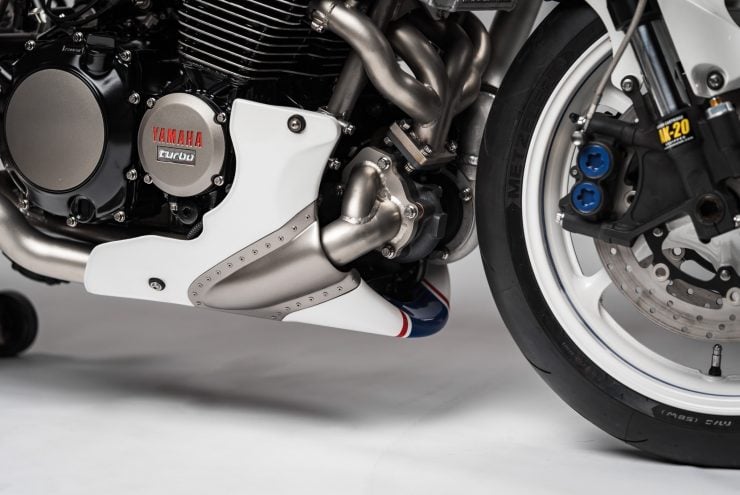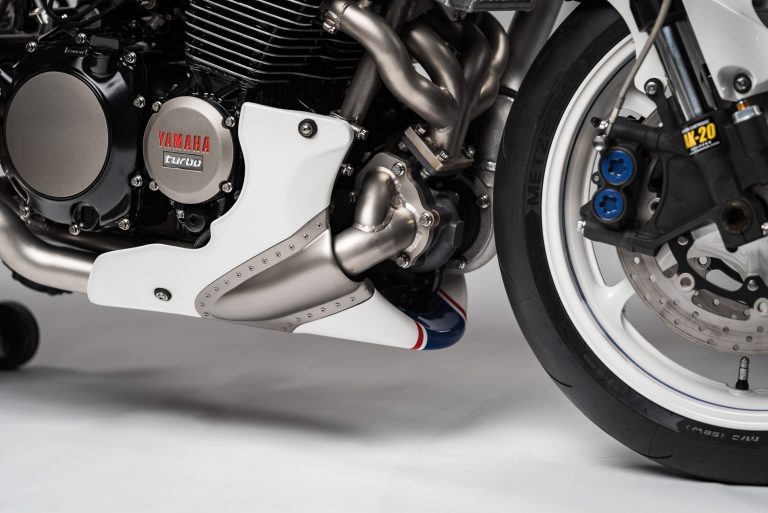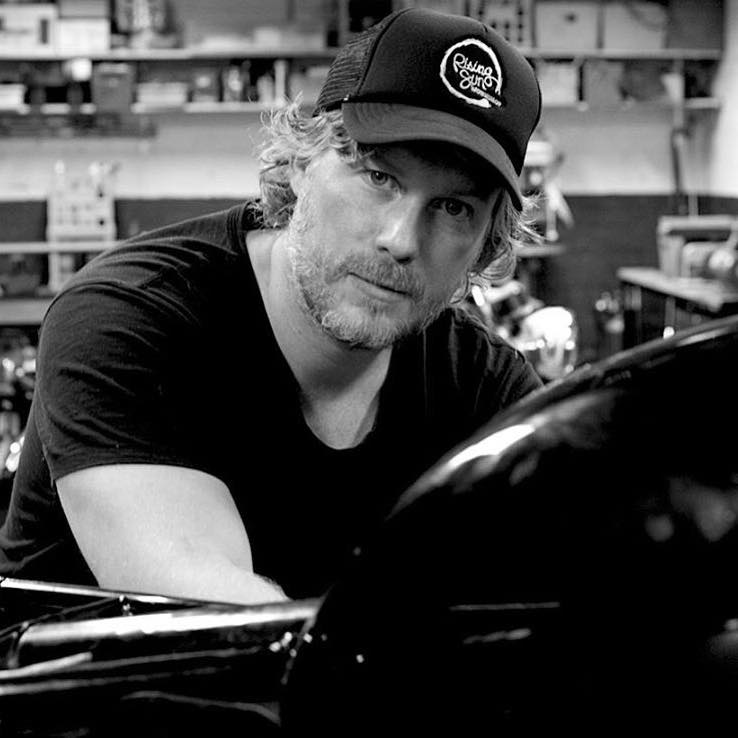 Articles that Ben has written have been covered on CNN, Popular Mechanics, Smithsonian Magazine, Road & Track Magazine, the official Pinterest blog, the official eBay Motors blog, BuzzFeed, Autoweek Magazine, Wired Magazine, Autoblog, Gear Patrol, Jalopnik, The Verge, and many more.
Silodrome was founded by Ben back in 2010, in the years since the site has grown to become a world leader in the alternative and vintage motoring sector, with well over a million monthly readers from around the world and many hundreds of thousands of followers on social media.