The Toyota Land Cruiser 50 Series was the original of the dedicated station-wagon Land Cruisers. Prior to its creation Toyota had made station-wagon models which were built on the 20 Series chassis and mechanical running gear.
These included the rare FJ28 in both two-door and four-door configurations, and the FJ34V, and FJ45V based on FJ40 mechanicals: these last two with their partially corrugated side panels being mainly exported to Australia.
Fast Facts – The Toyota Land Cruiser 50 Series
The Land Cruiser 50 Series is primarily represented by the Land Cruiser station-wagon FJ55V although there was also a fire-engine version made.
The FJ55V was based on Land Cruiser 40 Series mechanical components thus sharing most of its critical parts with the 40 Series Land Cruiser.
The chassis of the 50 Series was made stronger than that of the 40 Series and featured boxed steel channels.
By the time the 50 Series entered its design phase it was clear to motor vehicle makers in North America and Japan that there was a new demand for vehicles that combined the best attributes of a four-wheel-drive such as the Jeep, with the comfort, handling and speed of a regular road car. The International Harvester Scout was a pioneering vehicle of this concept.
The Land Cruiser 50 Series was the pioneering Toyota vehicle to try to deliver this combination of four-wheel-drive "go anywhere" capabilities with the comfort and handling of a road car. It was a practical success but not an aesthetic one, and it would take Toyota's next model, the 60 Series, to truly fill the bill and achieve the aims originally intended for the 50 Series.
The Origins Of The Toyota Land Cruiser 50 Series
When looking at the history of the Land Cruiser it is helpful to consider the culture that surrounded its creation and introduction. Private car ownership was a relatively new phenomenon back in the 1940's and 1950's, yet by the 1960's it would become so widespread that the once unconquerable railroads would be challenged by road transport and many driven into oblivion.
In Australia it was in the late 1940's that Australia's own car, the Holden, went into production heralding in the era of private car ownership for the nation, making the period through the 1950's and into the 1960's the developmental and pioneering era for the nation's motor vehicle culture to become established.
By the 1960's the passenger cars were becoming more stylish and comfortable, and the designers of the time were creating passenger cars that would cruise at 80 mph (130 km/hr), in the United States, Britain, Europe and Australia.
The most popular four-wheel-drive in Australia back then was the Land Rover, and its cruise speed was 50 mph (80 km/hr): distances were long, and at 50 mph felt even longer, and the Land Rover seats were not super comfortable causing stiff legs and a numb rump on long journeys. But in that era this was accepted as being simply how things were.
That being said I met a guy in an outback town who had decided that was not simply how things had to be. So he had modified his Land Rover by pulling out the Land Rover engine and replacing it with a six cylinder Holden engine: then he discovered that he could take out the Land Rover rear differential and replace it with a Dodge differential which had much better gearing for road cruising.
The result was a cruise speed close to 70 mph. Why was he so motivated to do all that engineering? His girlfriend lived in a city that was more than 1,000 miles from where he was living and working, and 1,000 miles at 70 mph was a lot more tolerable than at 50 mph!
What was needed was a four-wheel-drive that provided passenger car comfort, and an 80 mph (130 km/hr) cruising speed. Toyota took a while to see the light, but when they did they got busy to deliver a vehicle that would be what the people wanted: a vehicle that would go most anywhere, do 80 mph on surfaced roads, and be as comfortable as an ordinary road car to ride in.
In the 1950's people would not have imagined such a thing, but by the 1960's they were.
There was an open minded creative design process going on at this time based around the idea that customers might want a vehicle that was a cross between a Jeep and a comfortable road car. In the United States Ted Ornas of International Harvester worked on a vehicle design that would provide sedan car comfort and Jeep-like abilities to go anywhere. His creation was the 1960 International Harvester Scout, the pioneering vehicle that birthed the Sports Utility Vehicle concept.
Ford didn't take long to jump on the bandwagon and had their Ford Bronco designed and in production by 1965, ready for sale as a 1966 model.
Toyota were not left behind and got a team of guys with sharp pencils, T-squares and slide-rules to design what has been claimed to be Toyota's first "real station wagon", and really its first "SUV" despite the fact that the title "SUV" hadn't been invented yet. This was the 50 Series Land Cruiser, the FJ55V, which made its debut in 1967.
Although some claim that this would be Toyota's first real station wagon that is only partly true, because as mentioned previously Toyota had made station wagons based on the 20, 30 and 40 Series Land Cruisers already. The difference with the 50 Series lay primarily with the body styling, interior comfort, and the fact that the chassis had been fully boxed for greater strength and rigidity.
But in reality this first of the 50 Series Land Cruisers was basically a workhorse 40 Series dressed up in a neat and tidy business suit. It was civilized, but it was nonetheless an exceedingly unlikely candidate to be chosen as a wedding car for example.
The main market for the Toyota Land Cruiser FJ55V was primarily Australia, and also North America. The North American market posed different challenges to Australia in that Toyota would need to compete with American vehicles from International Harvester, Ford, Willys Jeep, and General Motors. Back then Americans were keen to buy "Made in USA" products in preference to imports, and sensibly so, and these factors combined to make North America a tough nut for Toyota to crack.
Australia was quite different however: there wasn't a strong culture motivating people to "Buy Australian", and added to that the Toyota Land Cruisers had already acquired a solid reputation in the industrial and mining sectors. Primary industries were the backbone of the nation's economy and were environments in which people had already learned the value of a Land Cruiser: so one that provided passenger car style and comfort was going to be a strong seller.
The Land Cruiser FJ55V was destined to be a lot more than just a practical 4WD station wagon. It didn't take too many years before Australian retirees realized that they could hook up a caravan/trailer on the back of it and go for a drive all the way around Australia. These folks acquired the nickname "Grey Nomads", and they started a whole new concept of retirement.
When it was introduced in 1968 the Land Cruiser FJ55V wisely used Land Cruiser 40 Series mechanical parts and running gear. The engine was the familiar 3.9 litre "F" inline six cylinder petrol/gasoline unit sending its 125 hp to the wheels through a Toyota three speed all-synchromesh gearbox with transfer case providing 2WD, 4WD, and low-range 4WD.
Suspension was by semi-elliptic leaf springs front and rear with live axles. Brakes were drums with servo assistance, and steering was power assisted which not only helped when one was slow maneuvering the vehicle but also helped in rough terrain to dampen the shocks through the steering wheel.
The fact that the FJ55V was based on tried and true Land Cruiser 40 Series mechanicals gave it the important advantage that it didn't matter where in Australia you were, there would be mechanics familiar with your vehicle and spare parts supplies available to do any repairs or maintenance that was needed.
In 1975 the FJ55V was upgraded, as was the 40 Series Land Cruiser it was based on. The three speed gearbox was upgraded to a four speed and the "F" 3.9 litre six cylinder was replaced with the "2F" 4.2 litre inline six delivering 135 hp with 210 ft/lb of torque.
For this revised model the front drum brakes were changed to servo assisted discs, and as Australian Design Rules at that point required dual-circuit brakes these were fitted.
As for the styling, I have yet to come across someone who really loved it. The vehicle that the FJ55V was based on was the 40 Series Land Cruiser, and it had a real aesthetic "coolness factor" about it, an aesthetic that was also found in the FJ35V and FJ45V, both of which possessed an odd understated gorgeousness. But in creating the FJ55V Toyota's engineers were turned loose on it and they made it engineering practical, both to manufacture and to use. So although the FJ55V could have been made something eye-catching and interesting, it wasn't.
So the FJ55V was generally regarded as a boringly uninteresting design and was given nicknames such as the "pig" or "iron pig" or "moose" – the moose of course being the ugliest member of the deer family – whilst all the other deer species are animals of graceful beauty.
With its gearing, engine power and torque the Land Cruiser FJ55V had a towing capacity of 3,500 lb (1,587 kg), perfect for a tradesman such as a builder, and also perfect for towing a caravan whether for holidays, or to provide a mobile workshop, or mine site living accommodation.
The Land Cruiser FJ55V was very much a pioneering vehicle, and its successor, the J60 which would appear in 1980, would go on to benefit from the trailblazing that the "Moose" had done for it.
The Land Cruiser FJ55V remained in production until 1980 at which time it was superseded by the Land Cruiser J60. It would be the J60 that would go on to become an Australian icon, and the "go-to" vehicle for the growing numbers of "grey nomads" who would live a free life spending months traveling around Australia having adventures, proving that Australia really was the "Lucky Country" at that time in history.
Specifications
Years of Manufacture: 1967-1980
Length: 4,675 mm (184.1 in)
Width: 1,735 mm (68.3 in)
Height: 1,865 mm (73.4 in)
Fuel tank: 108 litres (23.8 gallons)
Wheelbase: 2,700 mm (106.3 in)

Body Styles: Four Door station wagon (A fire-engine version was also made)

Engines:
1968-1974: Toyota F 3.9 litre inline six cylinder producing 125 hp @ 3.600 rpm with torque of 209 lb/ft @ 2,000 rpm.
1975-1979: Toyota 2F 4.2 litre inline six cylinder producing 135 hp @ 3,600 rpm with torque of 210 lb/ft @ 1,800 rpm
Both engines using carburettors for fuel system. Ignition systems with coil and mechanical distributor.
Transmissions:
1968-1974: Three-speed all synchromesh manual.
1974-1979: Four-speed all synchromesh manual.
Suspension and Brakes:
Semi-elliptic leaf-springs front and rear with telescopic shock absorbers.
Servo assisted steering.
Front brakes servo assisted drums. Rear Brakes drums.
Dual circuit brake hydraulic system introduced in Australia to comply with Australian Design Rules.
Images courtesy of Toyota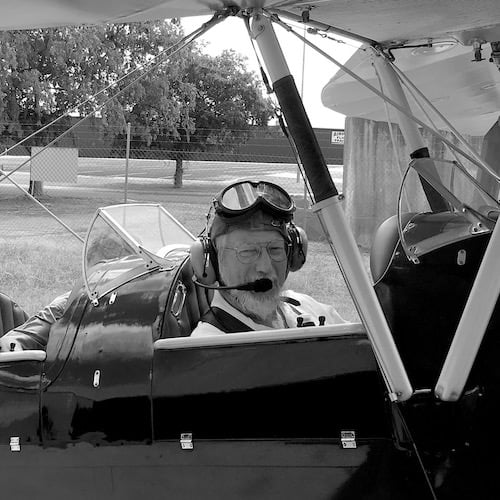 Jon Branch has written countless official automobile Buying Guides for eBay Motors over the years, he's also written for Hagerty, he's a long time contributor to Silodrome and the official SSAA Magazine, and he's the founder and senior editor of Revivaler.
Jon has done radio, television, magazine, and newspaper interviews on various issues, and has traveled extensively, having lived in Britain, Australia, China, and Hong Kong. The fastest thing he's ever driven was a Bolwell Nagari, the slowest was a Caterpillar D9, and the most challenging was a 1950's MAN semi-trailer with unexpected brake failure.