Lady Racer
Reading time: less than a minute.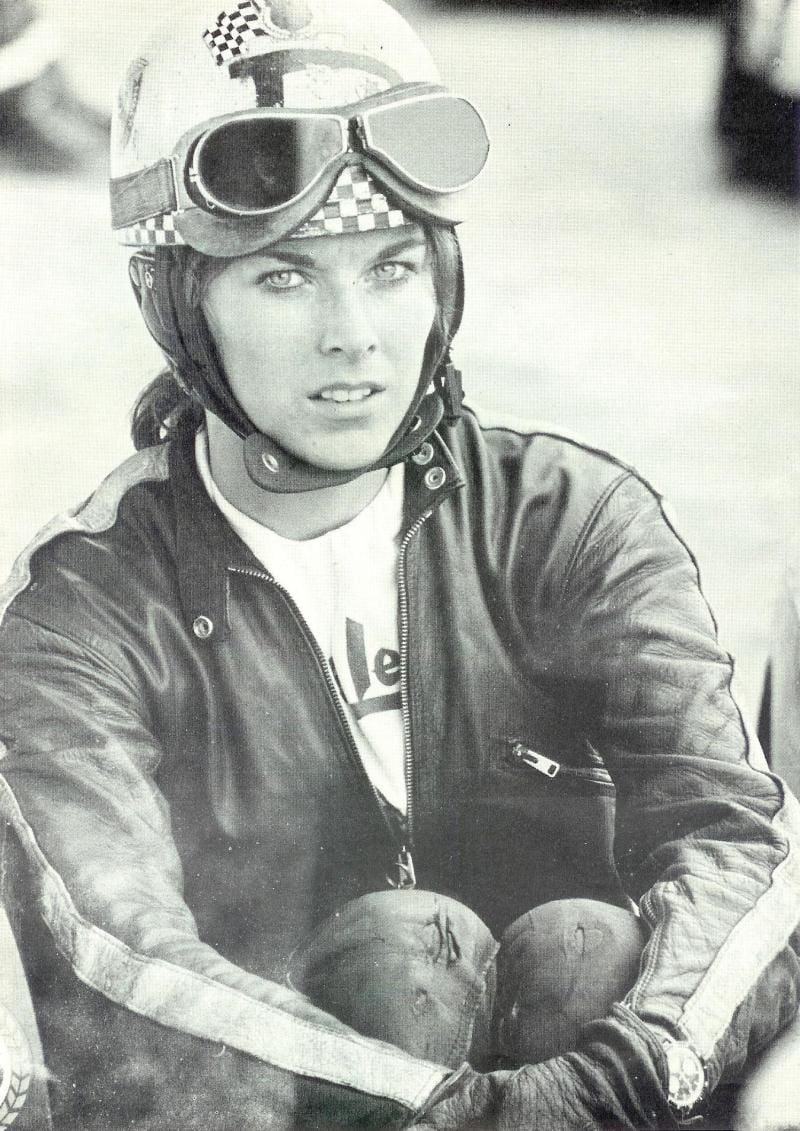 This is another one of those brilliant photographs with no traceable backstory. It's a captivating image so I decided to share it nonetheless, I'd love to know the tales behind the well worn leathers and slight scowl on her face.
If you know more about this photograph than we do, shoot us an email.