Overbold Motor Co. Honda CB750
Reading time: about 2 minutes.
The Honda CB750 was released in 1969 to fulfil a demand by Honda dealers in the USA for a bigger, more powerful motorcycle that would allow them to compete directly with the large-engined bikes from the US and Europe.
Honda was skeptical about the potential for the new 750cc inline-4, so they didn't fully set up a production line for it – instead choosing to sandcast each engine individually. As it played out, their skepticism was unfounded. The CB750 revolutionised the motorcycle industry thanks to its reliability, smooth 4-cylinder engine, electric start, and no oil leaks.
The press coined the term "superbike" to describe it, and the 3 other major Japanese manufacturers all got to work creating their own versions – spawning a new type of motorcycle called the UJM, or Universal Japanese Motorcycle.
As a base for customisation, the CB750 is one of the most popular platforms in the world. And for good reason. The solid bones and hardy engineering mean there are plenty of surviving examples, and they've been converted into everything from cafe racers, to choppers, to scramblers – and everything in between.
Overbold Motor Co. In Barcelona were approached by a client in 2016 to build an understated custom CB750 with no small amount of influence from the Japanese Brat Style movement. A good donor bike was found locally, and the teardown process began.
The rear subframe was cropped and the centre frame area cleared. The battery and electrics were moved to a discrete under-seat box, and a new seat was fabricated and permanently affixed to the seat rails. An old rear mudguard from a Triumph was used on the back, and kept tucked up out of the way to keep the lines of the bike clean.
A new Renthal handlebar was ordered in and fitted upside down to give the bike a classic clubman look, when paired with the 7″ headlight and its integrated speedo. A small pair of mirrors provide rearward visibility, and the new indicators and brake light are all in-keeping with the minimal theme. Finished off with a hefty pair of Firestone Champion Deluxe tires, the 750 is a bike that would look equally at home on the streets of Yokohama, Los Angles or in this case, its native Barcelona.
If you'd like to se more from Overbold Motor Co. you can click here to visit their website.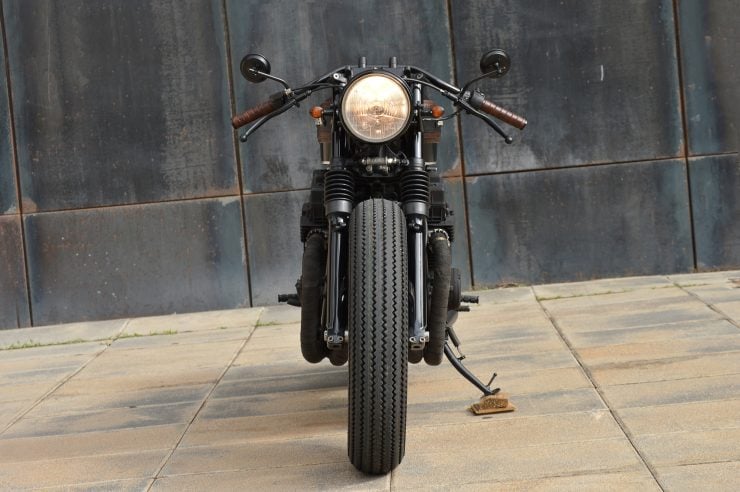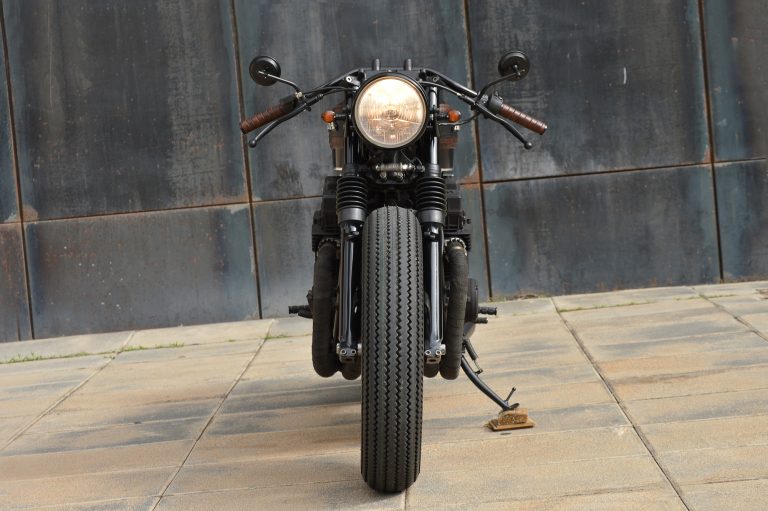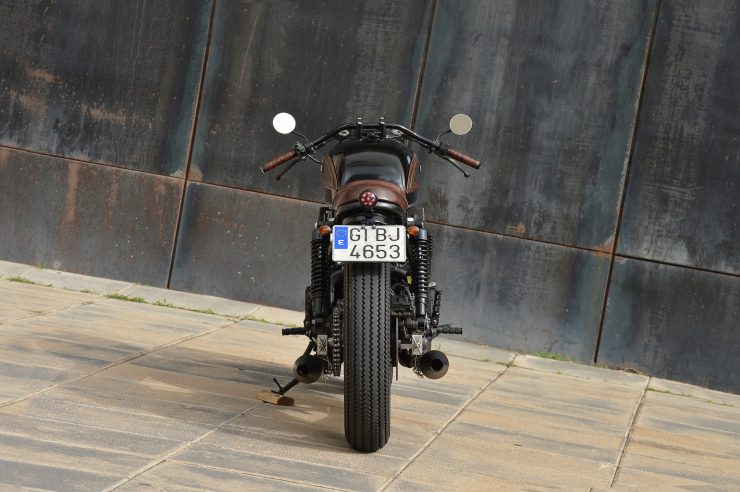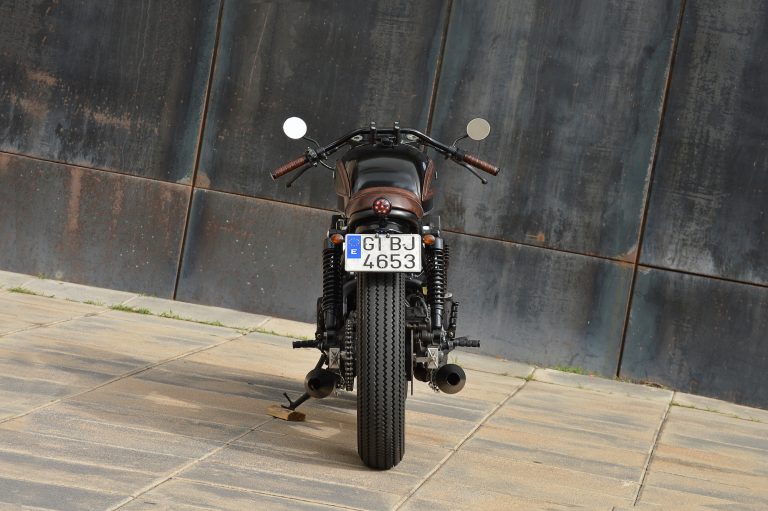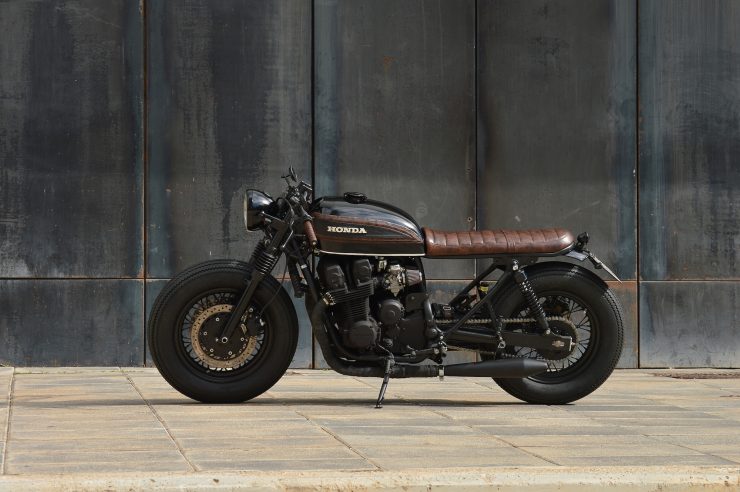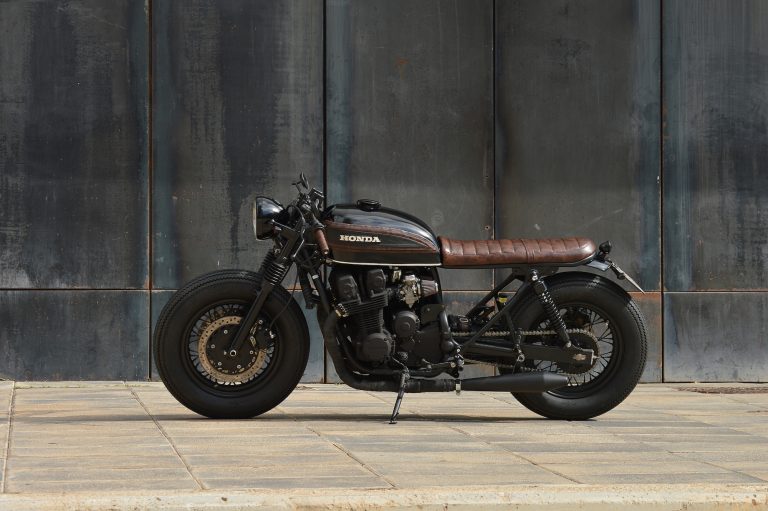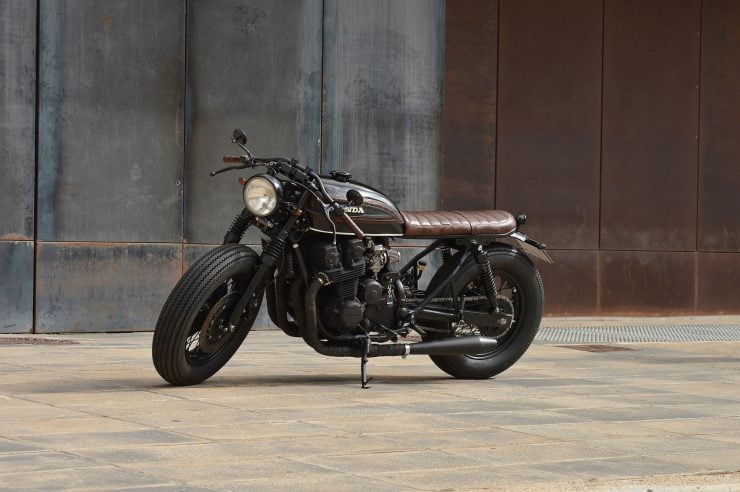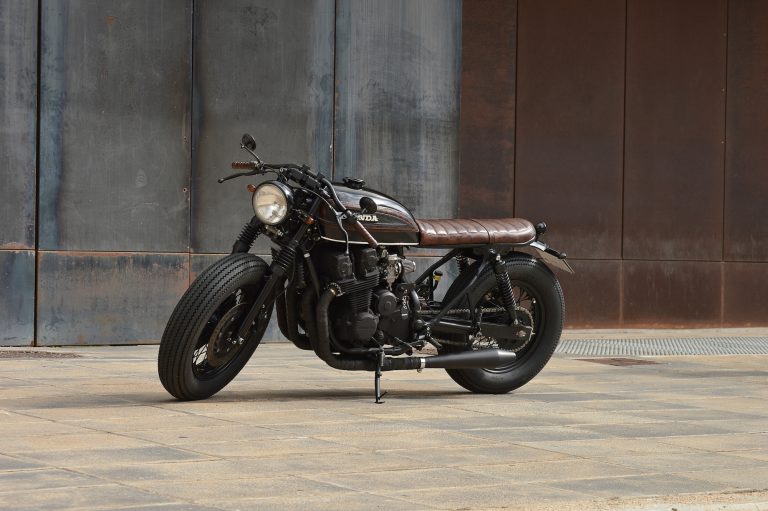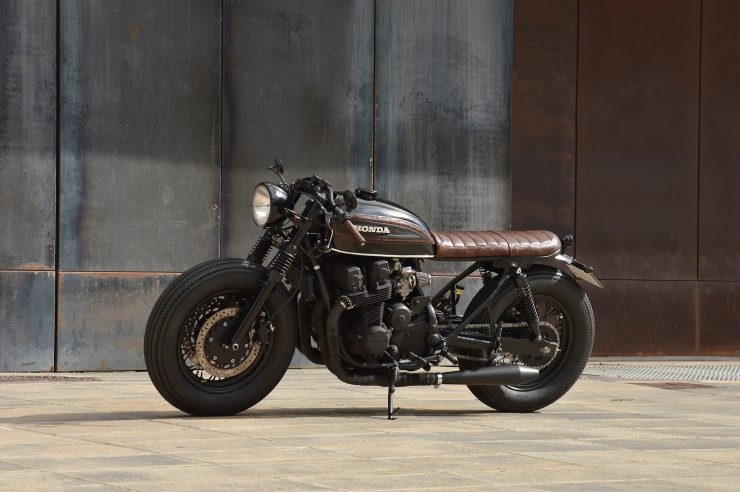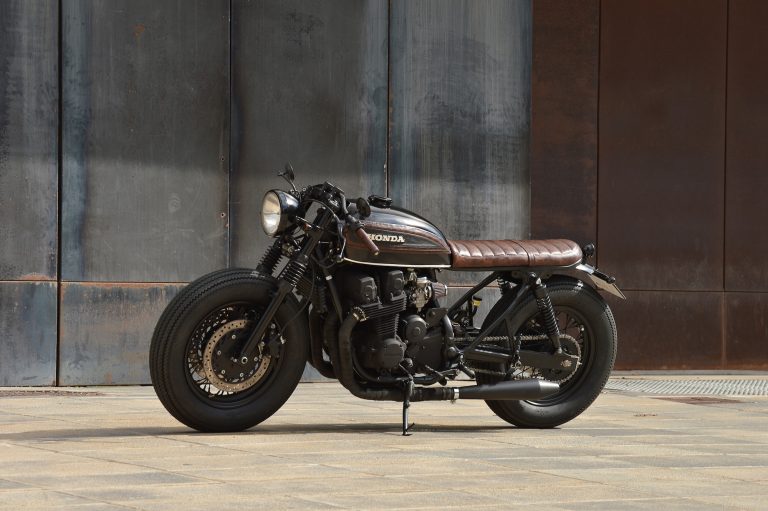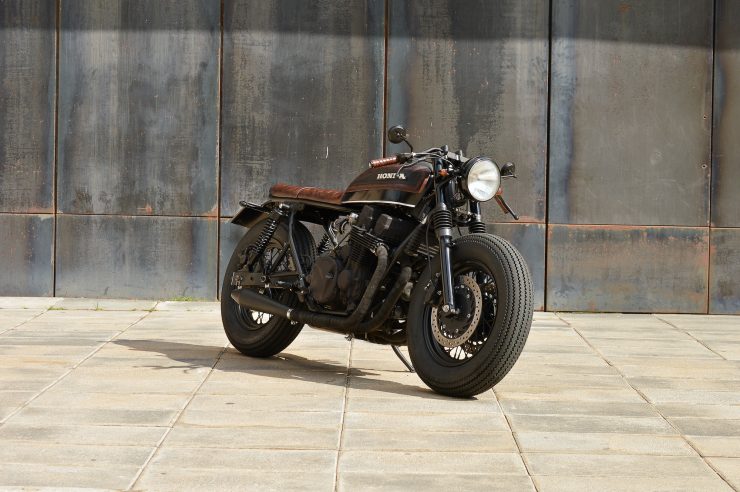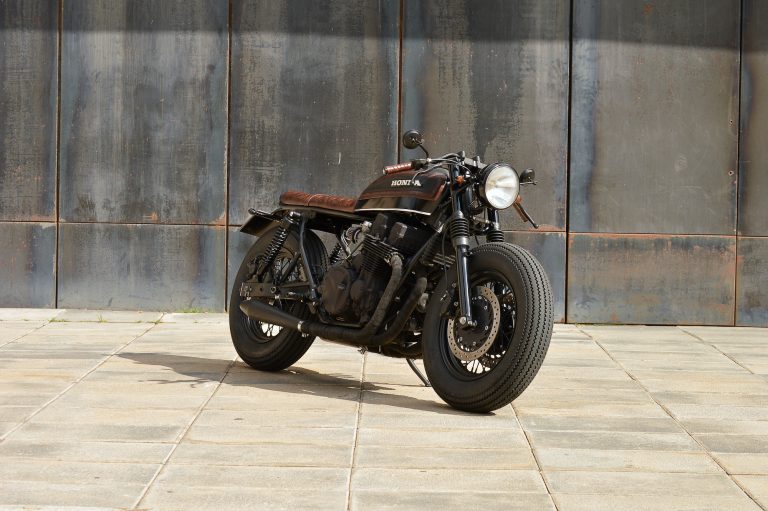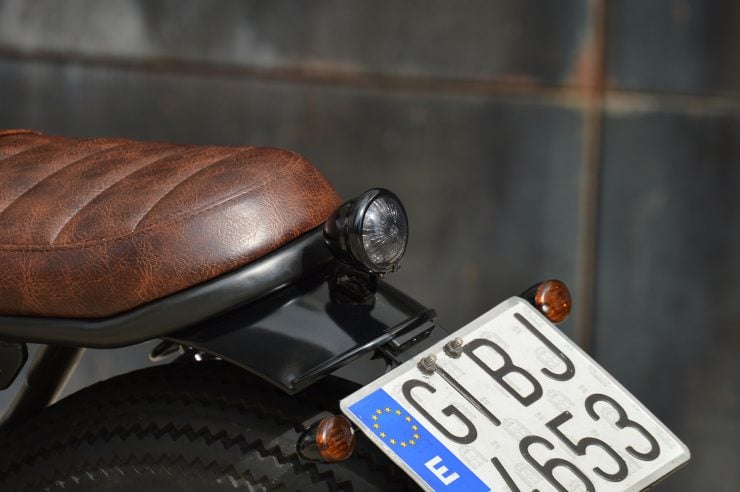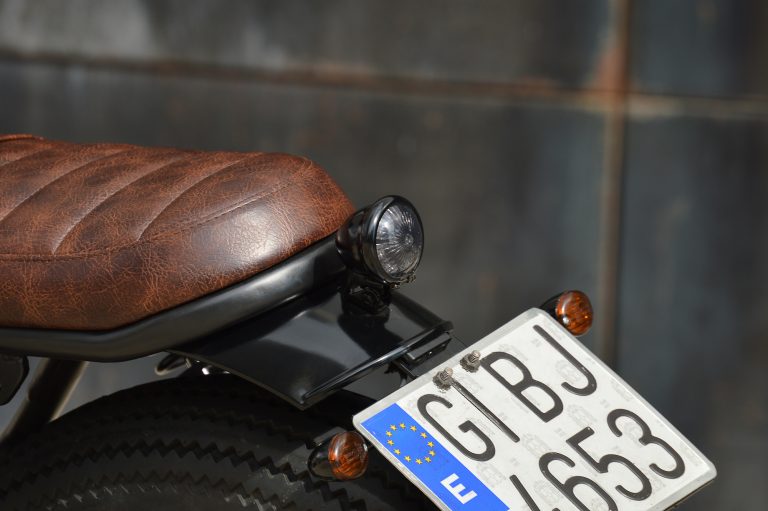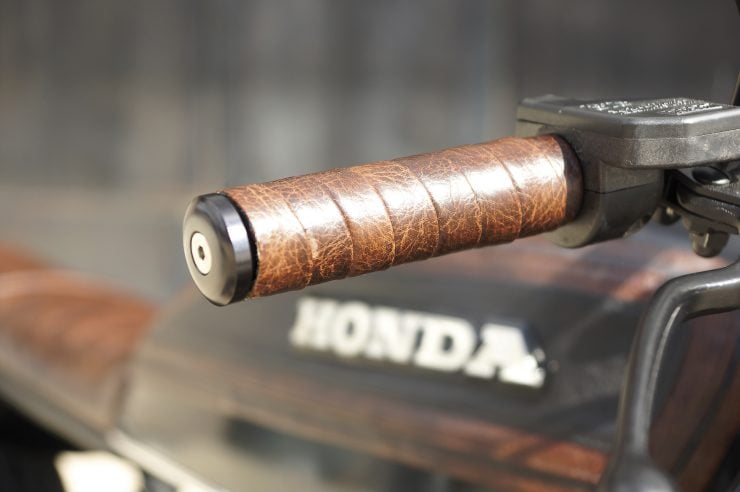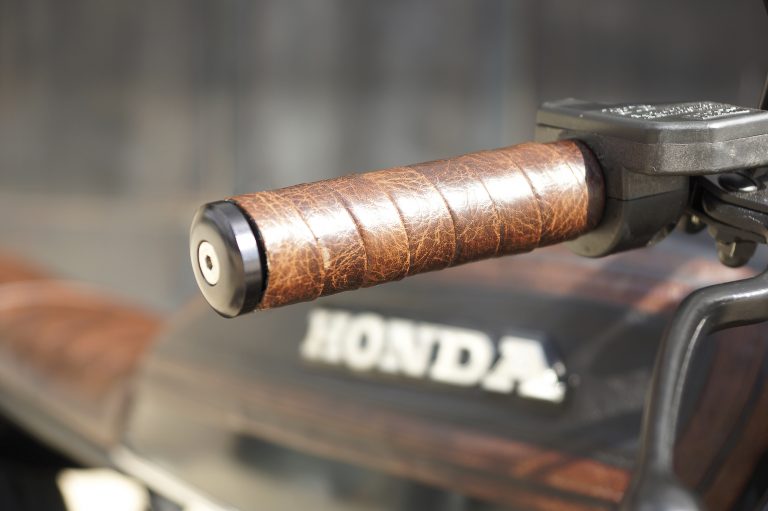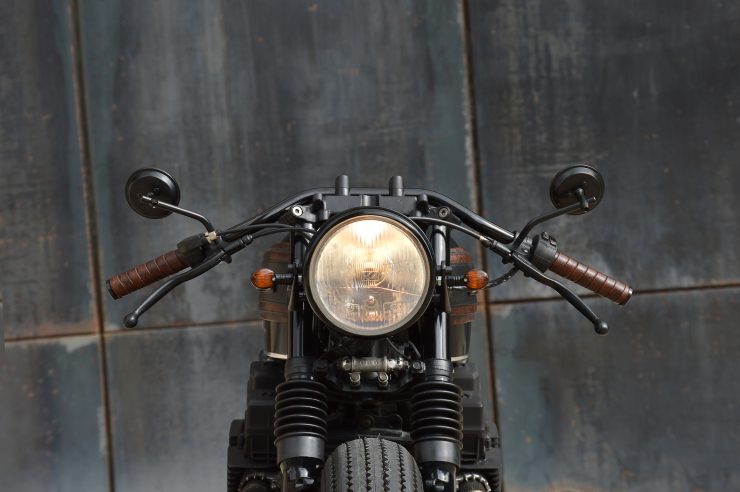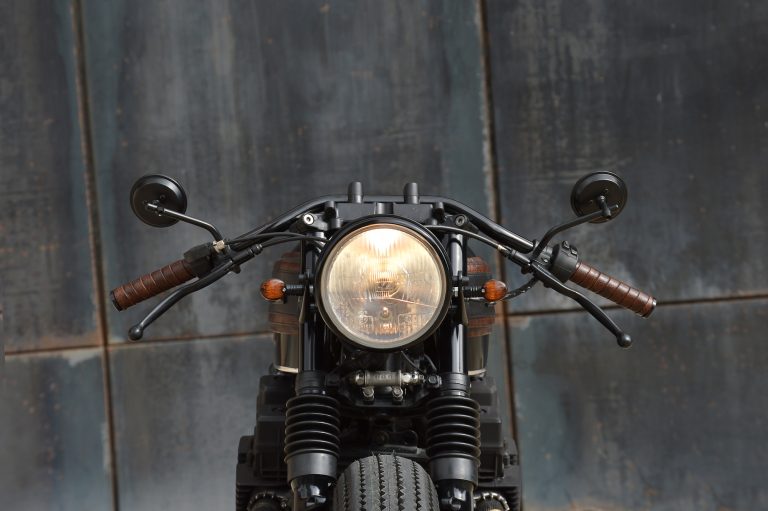 Photography by Alvaro Cabezas & Federico Cerdá