The Honda CB750 is quite easily one of the top 10 most important motorcycle models of the 20th century. Now, I know that that's a very big of a big claim to make, so let me back it up with some history before we continue any further.
History of the Honda CB750
The CB750 was originally built to fulfill the requests of US and European Honda dealers who saw the potential for a larger capacity motorcycle to take on the likes of Harley-Davidson, Norton and Triumph. Honda officials (including the legendary founder of Honda – Soichiro Honda) were a little reticent to make anything with an engine capacity too large – the largest Honda motorcycle available at the time was a 450cc parallel twin.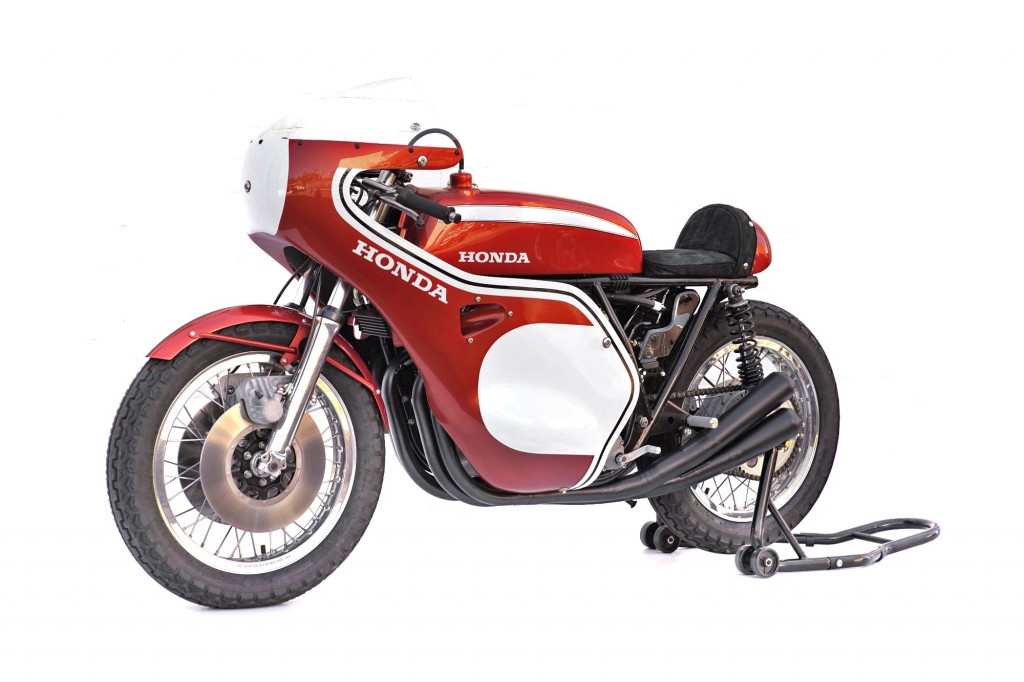 Between 1968 and 1969 the R&D team at Honda set about creating a transverse, overhead camshaft, inline 4-cylinder engine to power this new bike. This engine was mated to an all new 5-speed transmission, the engine was fitted with 4 carburettors (one for each cylinder) and was capable of 68hp, 44ft-lbs of torque, a top speed of over 120mph and a 1/4 mile time of 13 seconds.
These specifications were revolutionary. When the bike was first put on sale in 1969 the word "superbike" was coined to describe it, it cost just $1,495 USD (~$9,500 in 2013) which gave it a huge price advantage over its rivals and it came as standard with hydraulic disc brakes, a reliable engine, excellent handling and enough power to beat almost anything on 2 wheels (or 4).
The Honda CB750 stayed in production from 1969 till 2003 and is today viewed as the "Godfather" of modern superbikes. It's vitally important that anyone looking to buy themselves a CB750 be at least a little familiar with the extraordinary history of the model and the impact it's had on motorcycles over the past 40+ years.
Choosing a Model Year
The early CB750s are highly desirable with collectors and vintage motorcycle enthusiasts, they had engines that had been made using permanent mold casting (due to Honda's uncertainly about the orders that the bike would receive), this means that they aren't always as well-made as the later model years.
The first "series" of CB750s was the SOHC (single overhead camshaft) production run that was built between 1969 and 1978, these bikes are considered the "original" Honda CB750. Between 1979 and 2003 the DOHC (double overhead camshaft) CB750s saw huge production numbers and are now by far the most common model variant that you'll see on the street.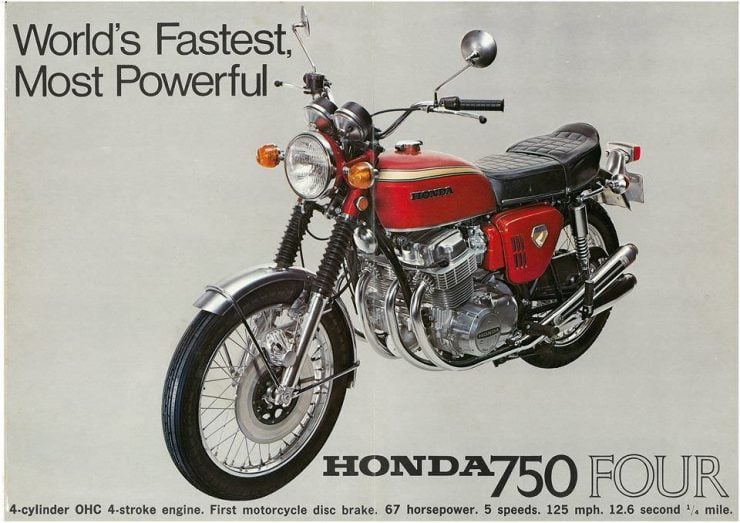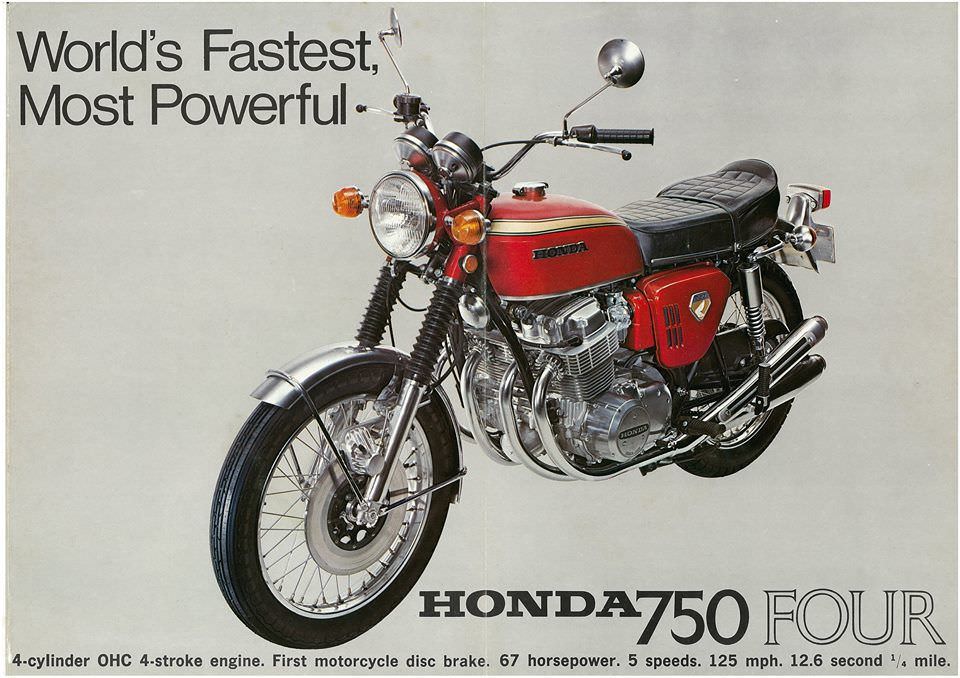 Choosing a Model Designation
The CB750 had a production run of over 400,000 units, the model variations over its 34 year lifespan were far reaching so it can be a good idea to get a grasp of what the major "sub-models" were inside the line up.
Outline of Model Designations
Honda CB750 SOHC
* 1969 CB750K or CB750K0
* 1971 CB750K1
* 1972 CB750K2
* 1973 CB750K3
* 1974 CB750K4
* 1975 CB750K5 − 1975 CB750F
* 1976 CB750K6 – CB750F1 – CB750A
* 1977 CB750K7 – CB750F2 – CB750A1
* 1978 CB750K8 – CB750F3 – CB750A2
Honda CB750 DOHC
* 1979 to 1982 CB750K
* 1979 CB750K
* 1979 to 1982 CB750F
* 1980 to 1982 CB750C 'Custom'
* 1982 to1983 CB750SC Nighthawk
* 1984 to 1985 CB750SC Nighthawk
* 1984 to 1986 CB750SC Nighthawk
* 1992 to 1997 CB750F2
* 1991 to 2003 CB750 Nighthawk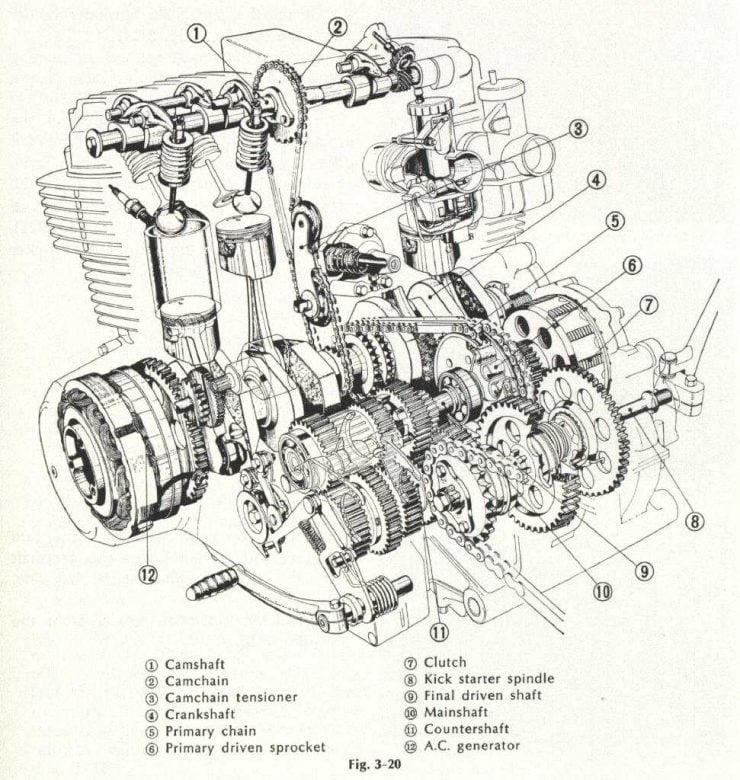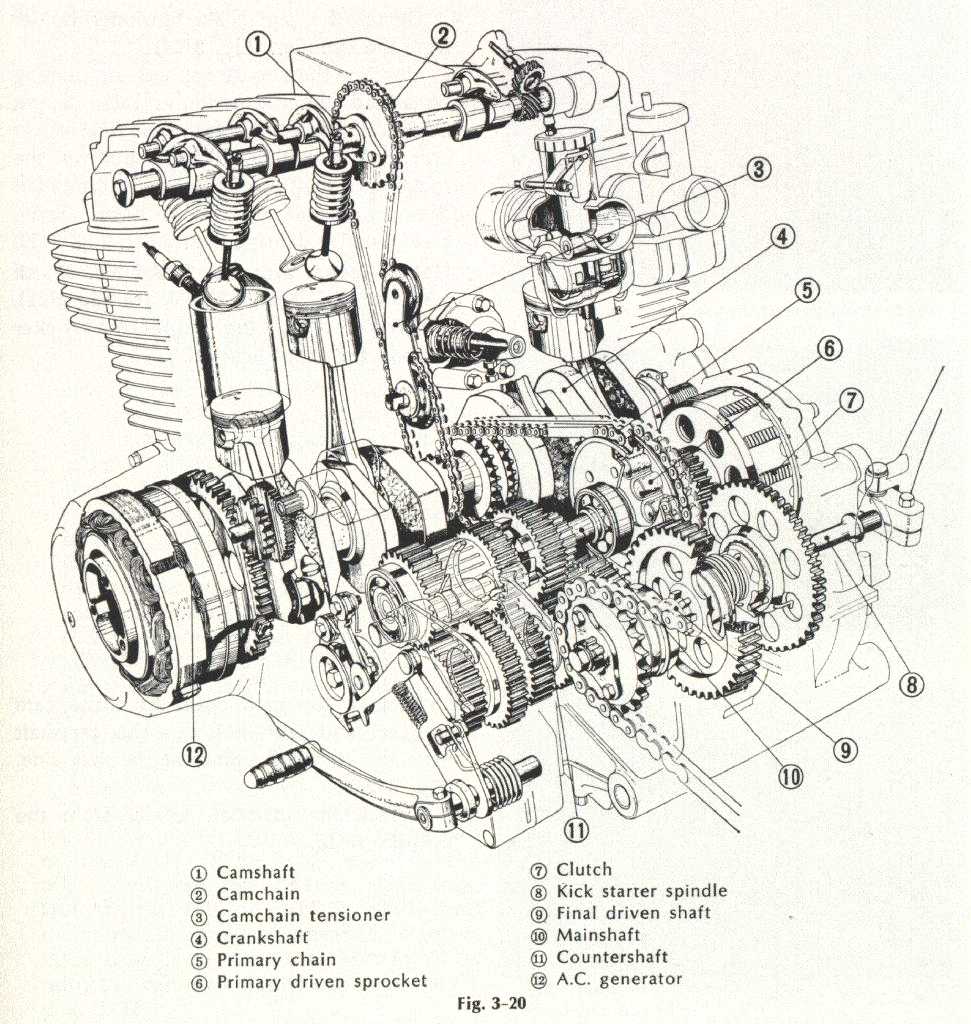 Honda CB750 Buying Tips
The Twin-Bike Approach
If possible, buy two bikes instead of one. Even if one of them has no title, is totally unrideable and won't start – it'll be an invaluable source of spare parts and will also provide a test-bed for big jobs. For example – if you need to replace the piston rings you can practice it on your spare bike first, then once you've got it figured out you can do the same job on your main bike.
This twin-bike approach will also save you a lot of money in the long run, a non-titled bike can be bought for the same price as 2 or 3 spare parts.
The Carburettor Conundrum
Carburettors are famously tricky on the CB750, it's important to get all four dialled in properly and many will tell you that it's almost impossible to get them running properly with pods (individual, carburettor mounted air-filters).
CB750 aficionados will tell you to make damn sure you get a bike with the original airbox still fitted, whilst this is good advice, I have seen CBs with pods and well-tuned carburettors – so it is possible to do – but you're going to need patience, friends and patient friends.
Double or Single?
DOHC vs SOHC – This is the biggest single decision you'll make. The pre-78 bikes are all SOHC and they're exceedingly popular with cafe racer builders, the post-78 bikes are all DOHC and they're popular due to the fact that they're a little more reliable and offer slightly better performance.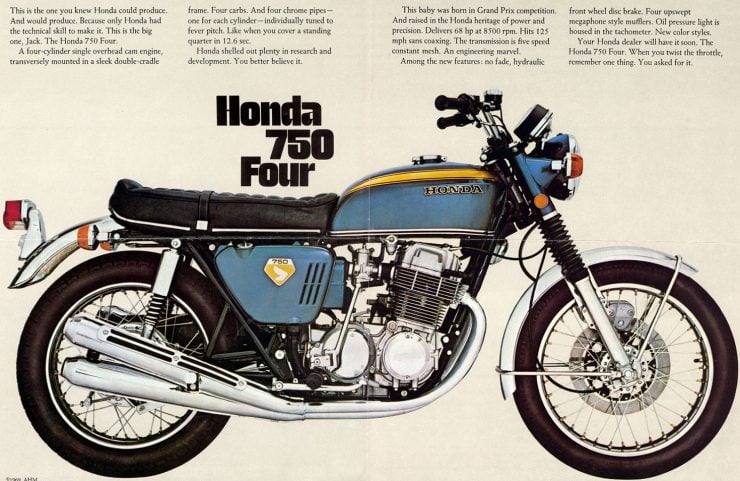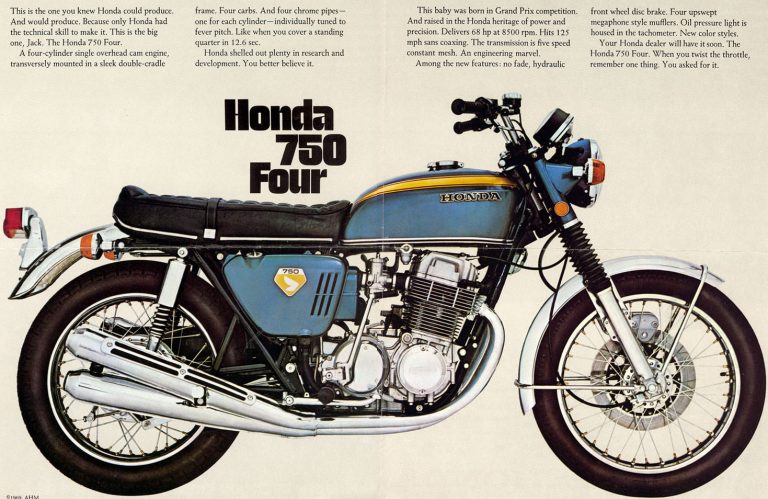 The Electricals
The electrics, specifically the charging system, is going to need your attention. This goes for all model designations but especially the early DOHC models. Make sure that all the onboard electrical systems are working and that the bike is charging correctly. Ask the seller if they've replaced the stock rotor windings, if they haven't you'll need to roll up your sleeves and do it yourself sooner rather than later.
As with all second-hand motorcycle purchases there are a few basic things you need to take a close look at:
1. Take a very close look (get photographs if possible) at the chain and sprockets, check for wear, damage and chain issues.
2. Ask the seller about the cam chains, are they set right and not too loose?
3. Ask the seller about the front and rear suspension. Does it move up and down evenly without noise? How's the rebound?
4. Have the seller check and report on ALL the electrical systems. High-beam, low-beam, all four indicators, brake light, horn, charging and starting. If certain electrical elements aren't working, be very wary. This can be good a sign of a major headache further down the road.
5. Make sure you plan to replace the consumables ASAP after purchasing. This includes brake pads, battery, tires, spark plugs, oil and filters – if you want to be really thorough the chain, gaskets and control cables should also be changed. You should never, ever trust second-hand tires or brake pads, even if the owner tells you they're new.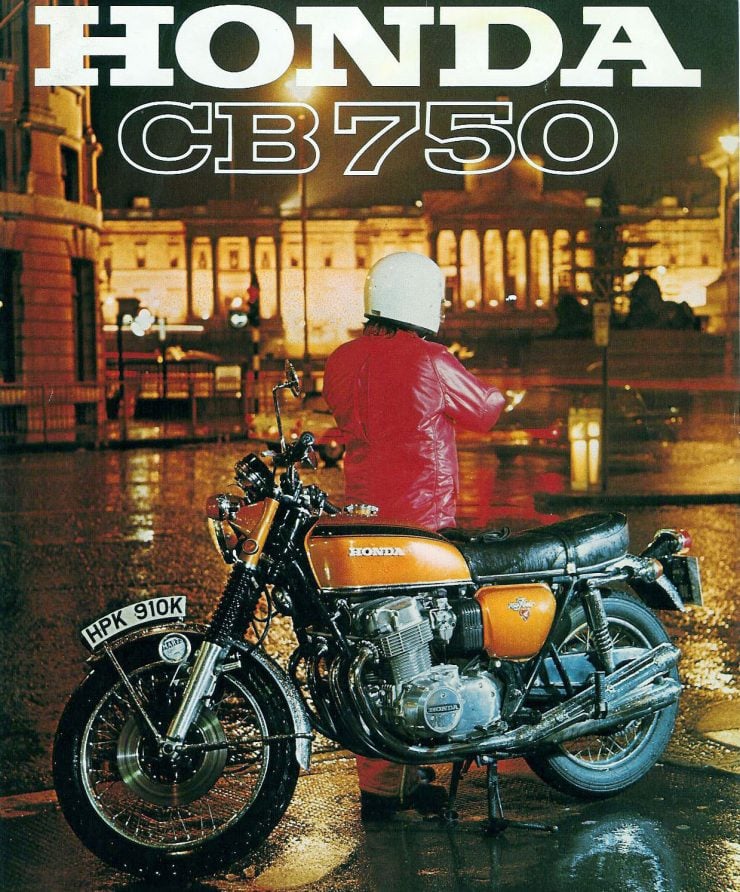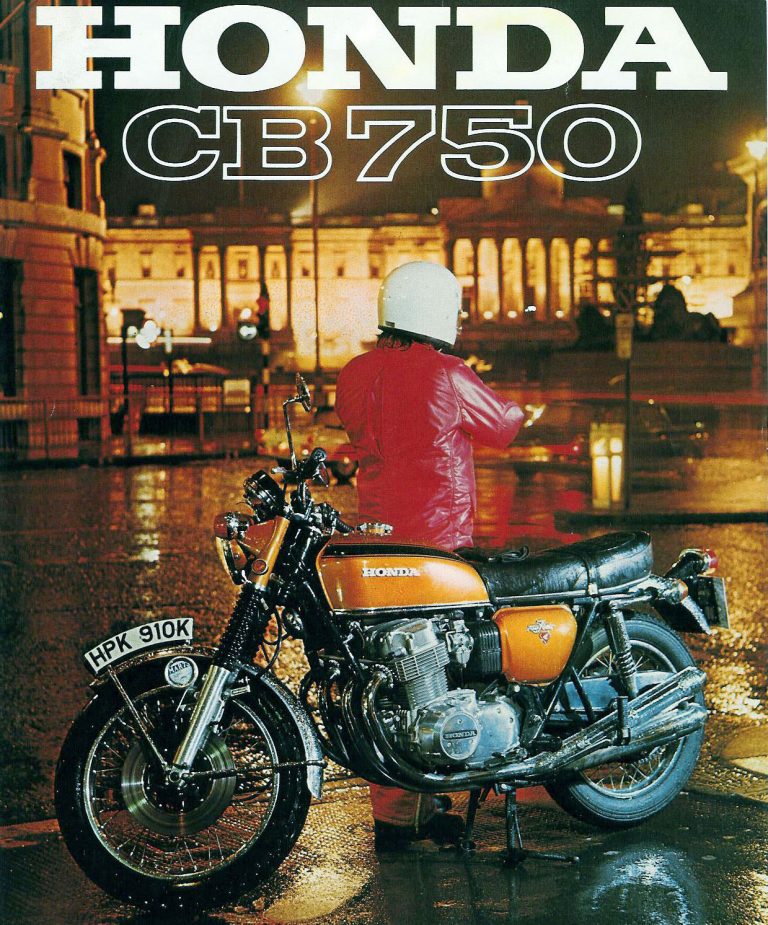 Conclusion
You have a few big choices to make when selecting your CB750, do you want an original '69 model, a pre-78 SOHC model or a post-78 DOHC? Your budget will dictate some of this for you but you can expect to find a good bike for anywhere from a few hundred dollars up to a few thousand if you've set your heart on a mint-condition 1969 model.
No matter which variation you choose, you're going to be buying one of the most iconic motorcycles ever made. Obviously, you'll need to be ready to roll up your sleeves and get your hands dirty, but that's half the reason we all ride motorcycles in the first place.
Do you own a Honda CB750? What advice would you give to someone looking to purchase one? Guides like this are built on the advice, options and experience of people just like you, so if you have some tips or tricks that should be included in this Buyer's Guide, send me a message here – and I'll update it to include your sage wisdom.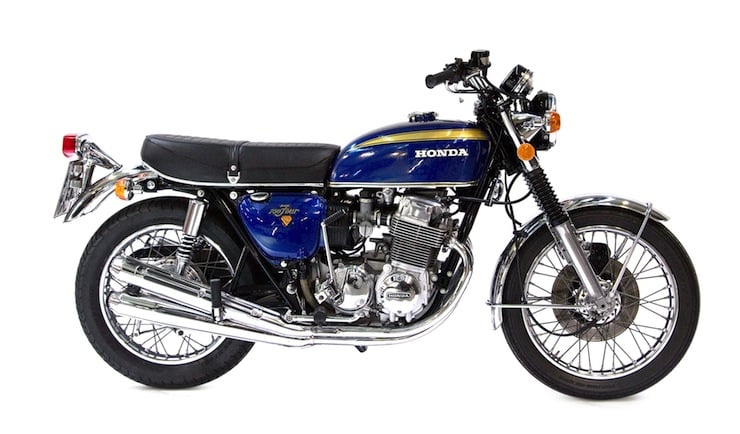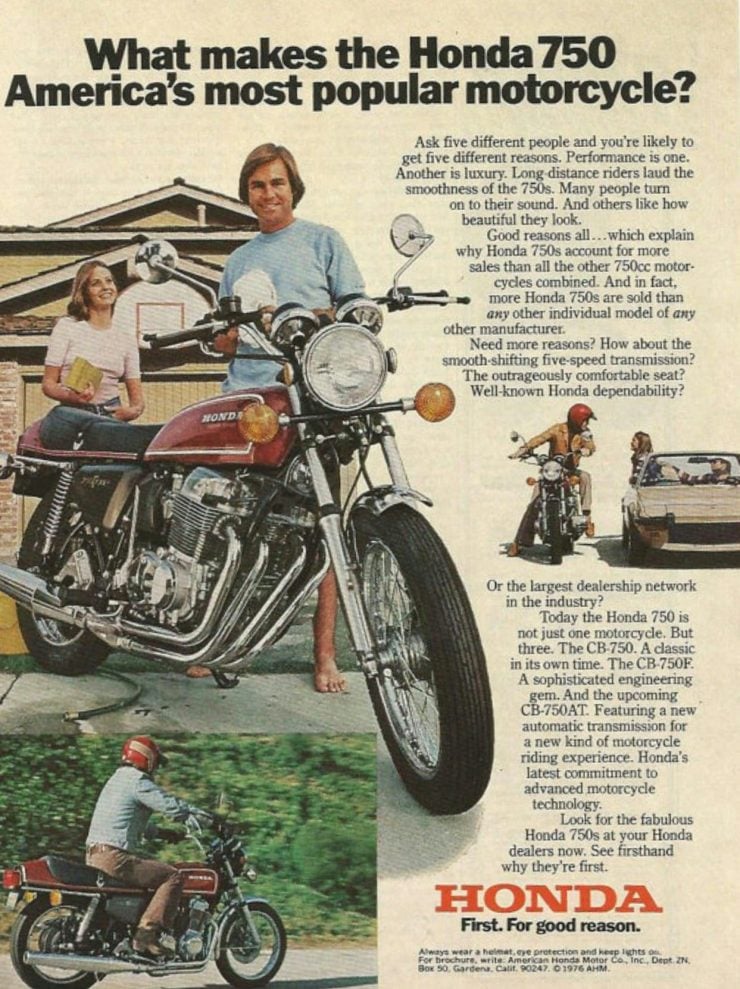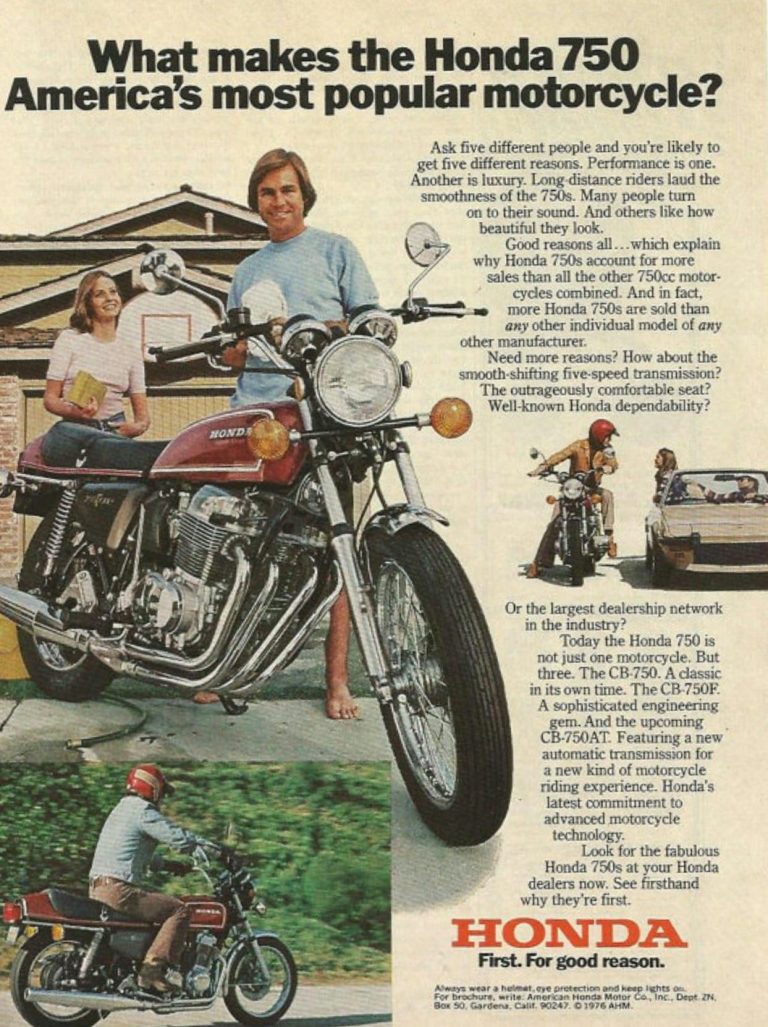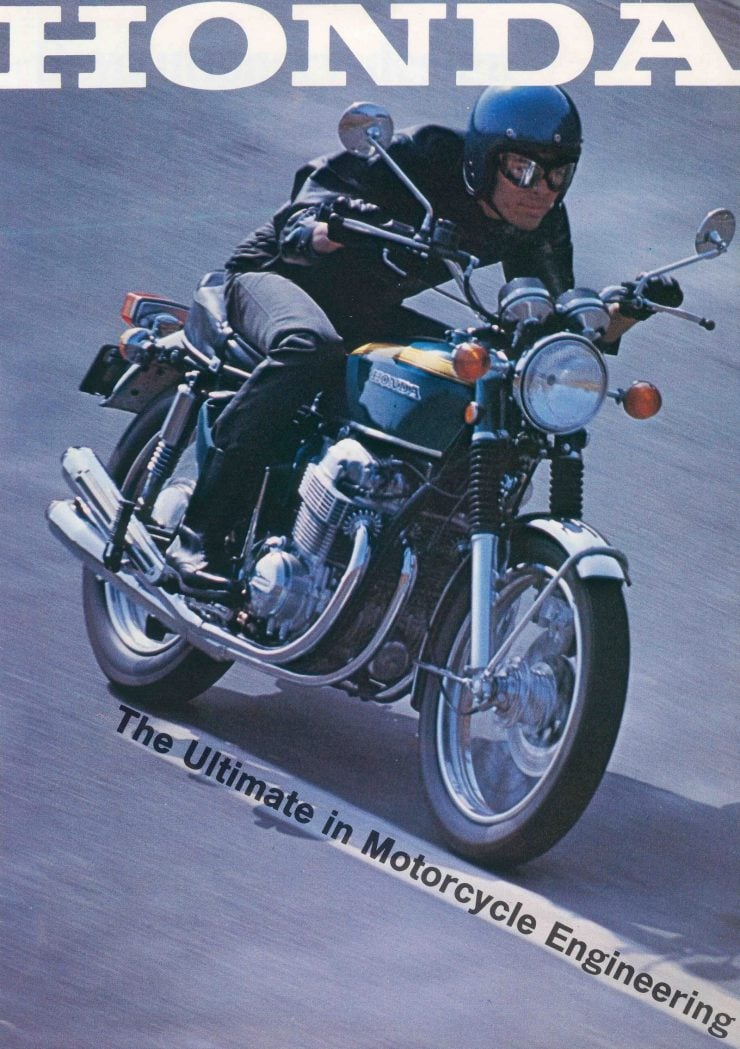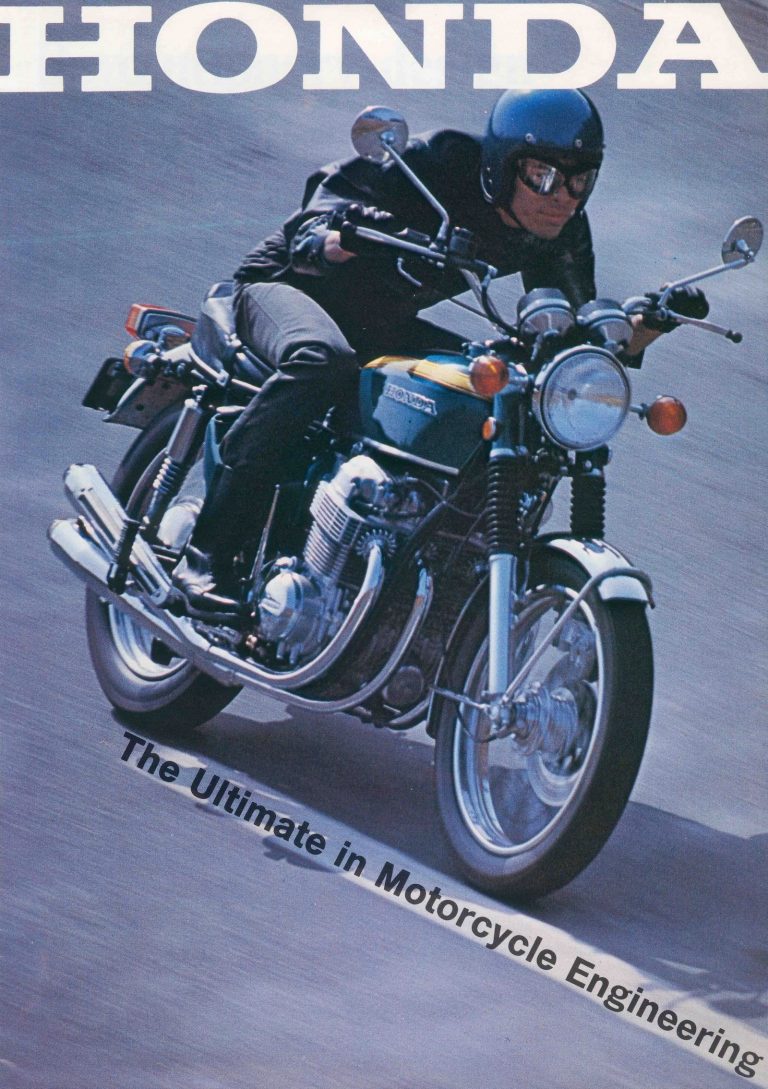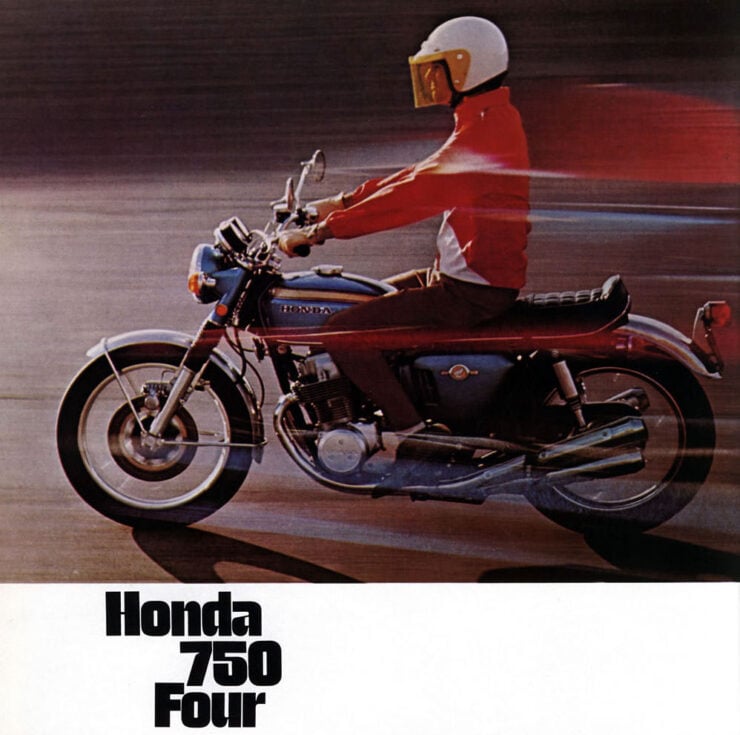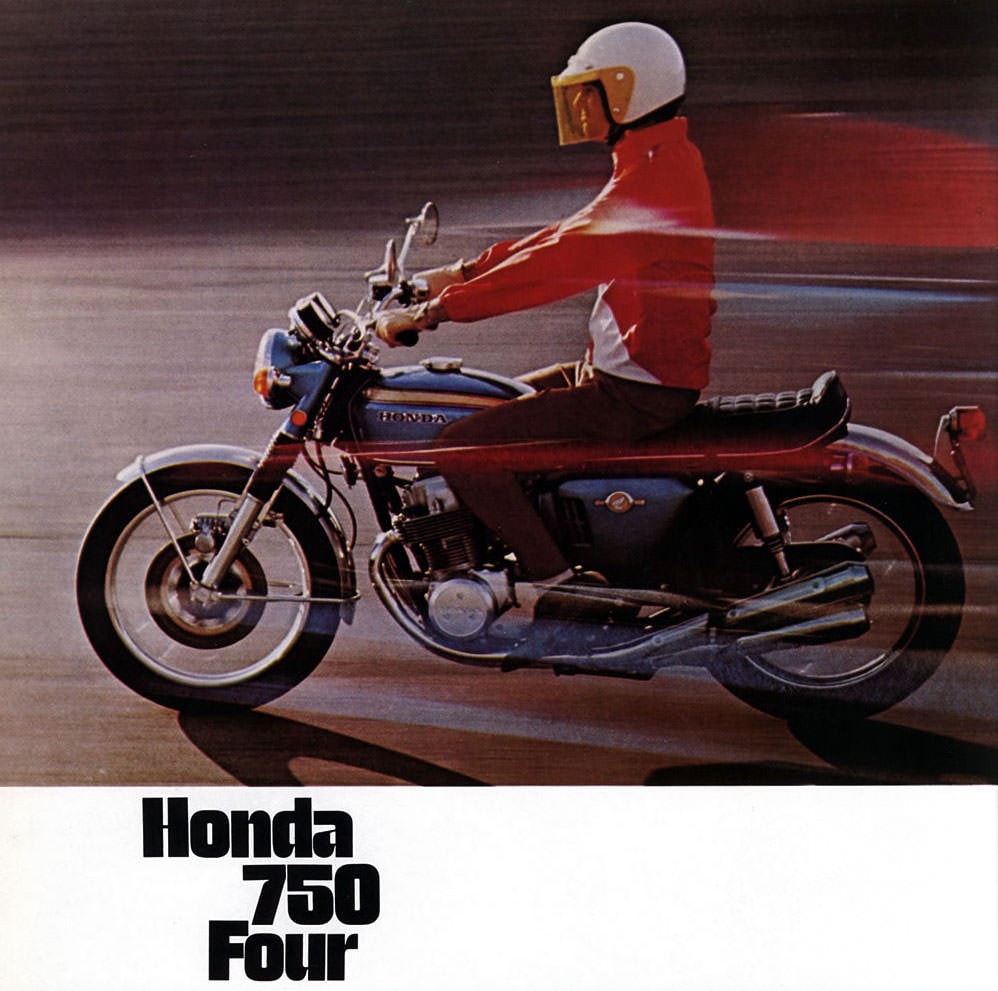 Images courtesy of Honda, Honda America, and Deus Ex Machina.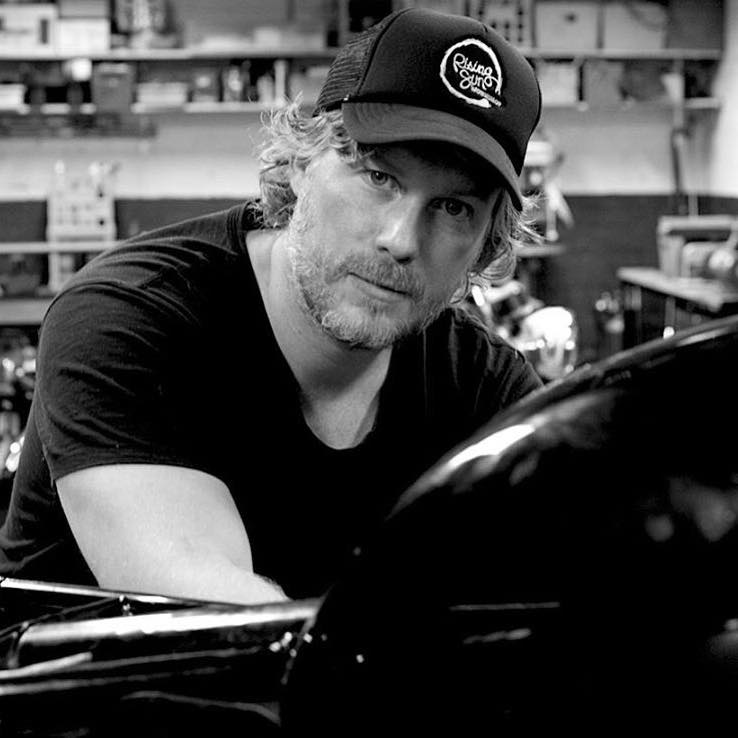 Articles that Ben has written have been covered on CNN, Popular Mechanics, Smithsonian Magazine, Road & Track Magazine, the official Pinterest blog, the official eBay Motors blog, BuzzFeed, Autoweek Magazine, Wired Magazine, Autoblog, Gear Patrol, Jalopnik, The Verge, and many more.
Silodrome was founded by Ben back in 2010, in the years since the site has grown to become a world leader in the alternative and vintage motoring sector, with well over a million monthly readers from around the world and many hundreds of thousands of followers on social media.