The Flathead is one of the most important early Big Twins built by Harley-Davidson, this is its story.
Introduction
With the Wall Street Crash of October 1929 and the resulting Great Depression, Harley-Davidson had already been working on the development of a new engine to replace the aging F-Head that had served so well but just wasn't going to be able to be competitive against the Indian and Excelsior opposition.
Harley-Davidson faced some steep challenges in developing their new engine and building a motorcycle around it, challenges that were both financial and technical.
Back in 1929 the science of metallurgy was not as advanced as it would become over the coming war years in which aircraft, marine and vehicle technology were put into fast lane development. But prior to that time creating an overhead valve engine that would be affordable and reliable was not so easy to do.
The design principles were understood, but the actual metal to put those design ideas into practice was not inexpensively available and it was for this initial reason that Harley-Davidson did not simply move to create an overhead valve engine immediately.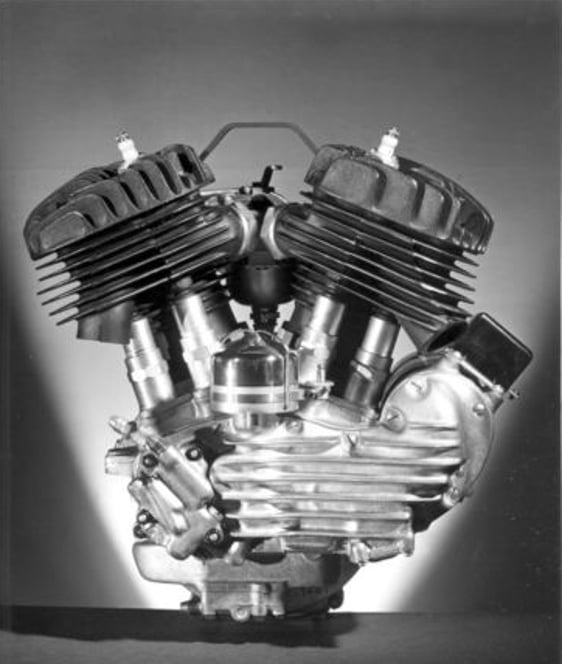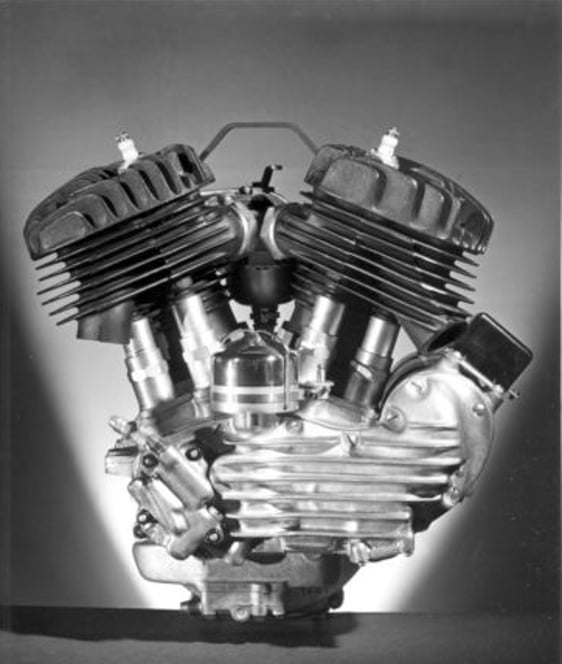 Automobiles made by the likes of Ford and Rolls-Royce were using side-valve engines and the most expensive cars in the world, those made by Avions Voisin, such as driven by Hollywood megastar Rudolf Valentino, were using sleeve-valve engines. Overhead valve engines were going into production and they were being used both by Indian and Harley-Davidson for racing. But fast as these bikes were they did not have staying power.
William Harley's strategy for long distance team racing against the Indians and others was to enter both overhead valve and side-valve bikes in the same race.
The overhead valve bikes would set a blistering pace leaving the side-valve bikes behind but the overhead valve bikes would typically not be able to keep up the pace and as their exhaust valves melted away the side-valve bikes that had been bringing up the rear would surge ahead to victory.
Bill Harley's strategy pretty much ensured that Harley-Davidson dominated competition during that period. Thus it was that for the 1929 model year Harley-Davidson unveiled their new production engine and it was a Flathead side-valve engine.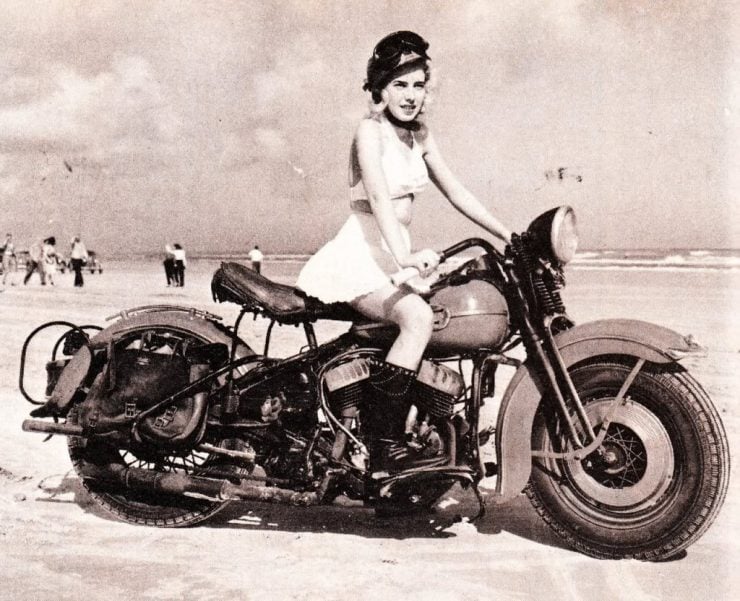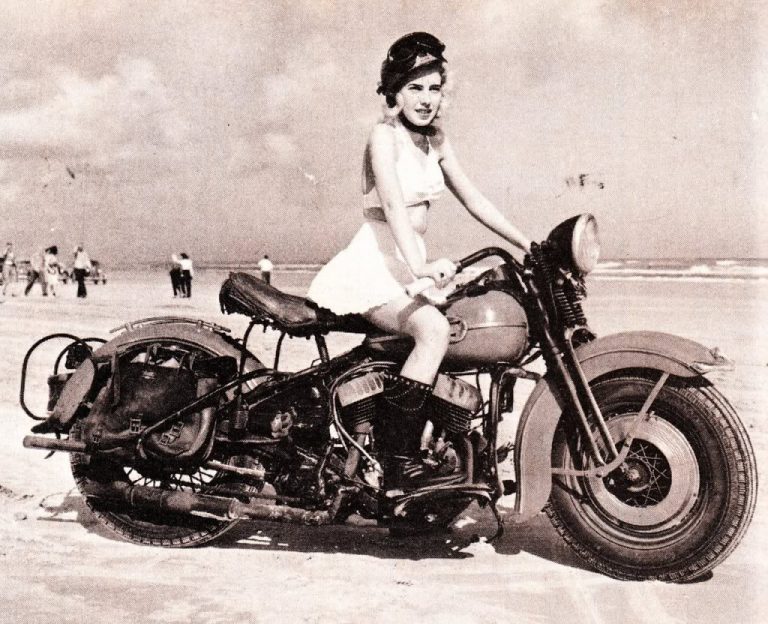 In the summer of 1929, before the Wall Street Crash, Harley-Davidson introduced their new D Model 45 cubic inch (737cc) Flathead side-valve engine equipped bike. It was built as a direct competitor to the Indian 101 Scout and the Excelsior Super X and it would remain in production until 1931. On this bike the generator was placed upright and parallel to the front cylinder so some referred to it as the "three-cylinder Harley".
In the wake of the Wall Street Crash later that year Harley-Davidson's sales plummeted by more than 80% but the following year in 1930 the Harley D model was joined in the company's product line-up by the Harley V models which had a 74 cubic inch version of that new Flathead engine, and in 1936 as the effects of the Depression were starting to stabilize Harley-Davidson introduced the Harley-Davidson UL and ULH models with an 80 cubic inch Flathead engine.
Doggedly reliable though these Flathead engines were they were very bad at managing their lubricating oil. They had a gravity fed total loss oil management system so that any oil not burned up by the engine would find its way to the garage floor, or living room floor depending on where the bike was stabled.
Although an oil drip tray, or attapulgite (e.g. Kitty Litter) sort of solves the problem for 1937 Harley-Davidson re-designed the Flathead oil system to a recirculating oil system, the same one that had been introduced on their new Knucklehead engine the previous year. An interesting feature of the side-valves of the Flathead engine is that it has four camshafts.
Each valve has its own camshaft. This layout came about because the inlet and exhaust valve stems on each cylinder are parallel to each other and about two inches apart. The simplest way to operate the valves was to have a dedicated camshaft for each one connected by gears to the crankshaft. So whilst sports car lovers may extol the virtues of their "twin cam" engines the Harley-Davidson Flathead owner can smile and say that he/she had a "quad cam" engine.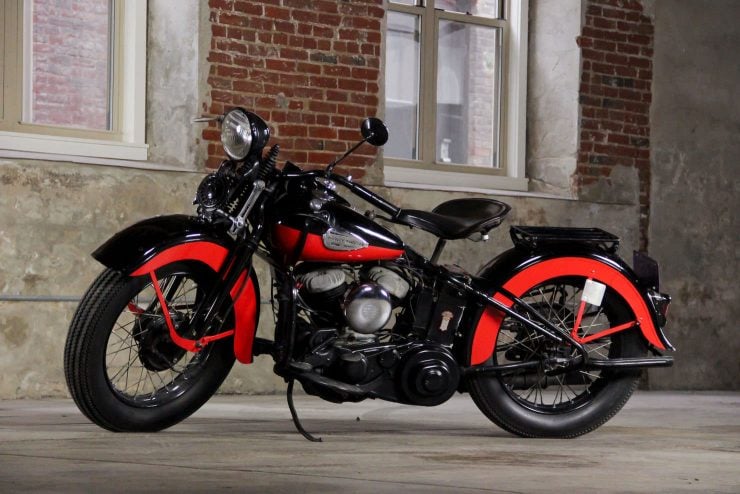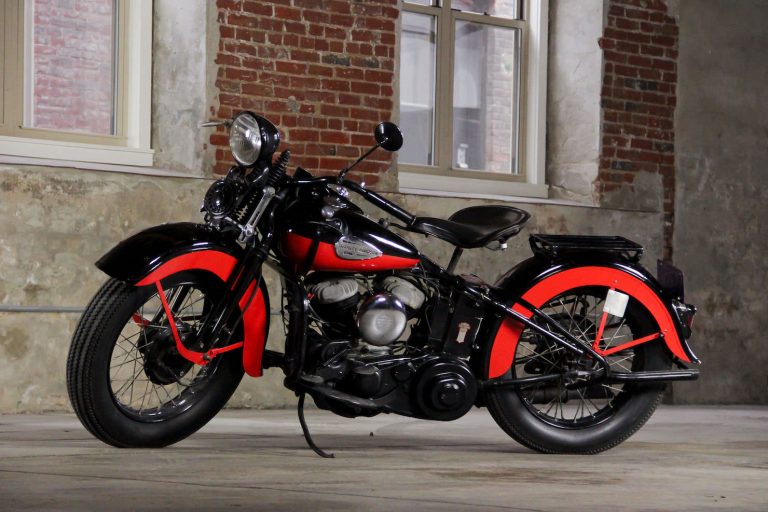 Although it was replaced by the Knucklehead engine as the top of the Harley-Davidson line-up in 1936 the Flathead engine's reputation for reliability ensured it would remain in regular production right up through to 1973-1974 for the Harley-Davidson Servi Cars.
In fact parts of that engine design persist to the present day. In 1952 Harley-Davidson realized that they had to do something to combat the near flood of British motorcycles that were being imported into the United States and eagerly snapped up by motorcycle enthusiasts and daily riders alike.
The British bikes were sophisticated with overhead valve engines, light weight, and good handling. To compete with them Harley introduced their K model in 1952. This bike was more like the much loved but gone forever Indian Scout in being made light, having the 45 cubic inch (750cc) version of the Flathead engine with alloy cylinder heads to reduce weight and provide better cooling, and with an integrated engine and transmission unit. In 1954 this bike was improved again with the creation of the KH model with engine capacity increased to 54 cubic inch (883cc).
The following year in 1955 Harley-Davidson upgraded the KH model again and built the KHK sports model. The KHK is in some eyes an enigmatic model. The side-valve Flathead engine was never able to be as sophisticated as an overhead valve engine and yet it persisted in providing boring reliability.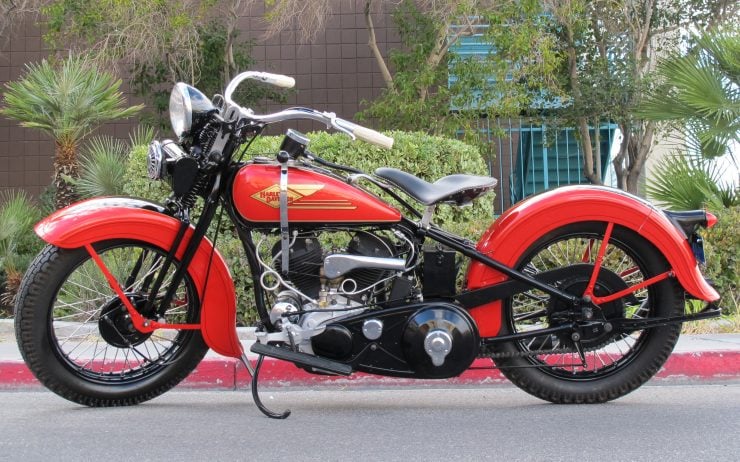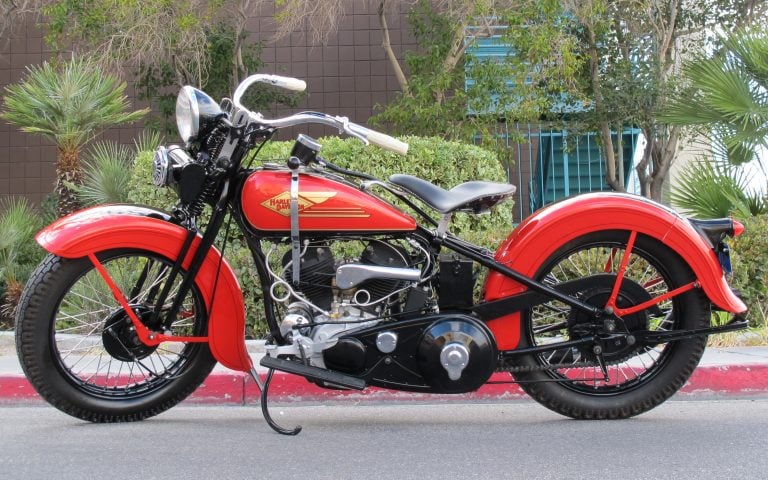 Harley-Davidson understood this and in creating the KHK model they fitted that boringly reliable 54 cubic inch Flathead engine with a modern roller bearing crankshaft, sports cams and polished ports. Sometimes people say "You can't make a silk purse out of a sow's ear" and its true, you can't. But you can make a really nice pigskin leather purse out of a sow's ear. And that's just the sort of thinking that Harley-Davidson implemented in turning that "sow's ear" old school side-valve Flathead engine into a very nice sports bike that, unlike many sports bikes, would be boringly reliable for mile upon mile upon mile.
The KHK Sports model with its Flathead engine was eventually replaced in 1957 by the Harley-Davidson XL Sportster with its Ironhead overhead valve engine. But the Flathead engine had not been entirely replaced, just the top part.
The bottom end of the new engine was the same as that of the old Flathead right down to those four little camshafts. So the Flathead lives on in part at least, its legacy still at the foundation of the new Harley-Davidson engines.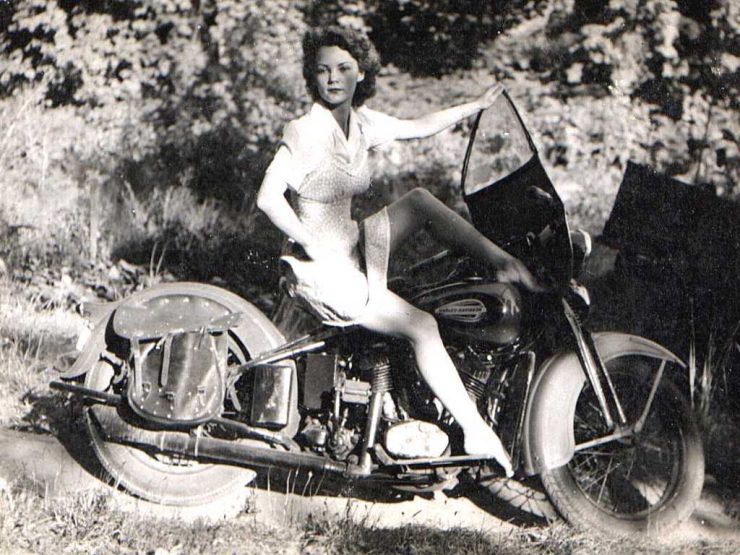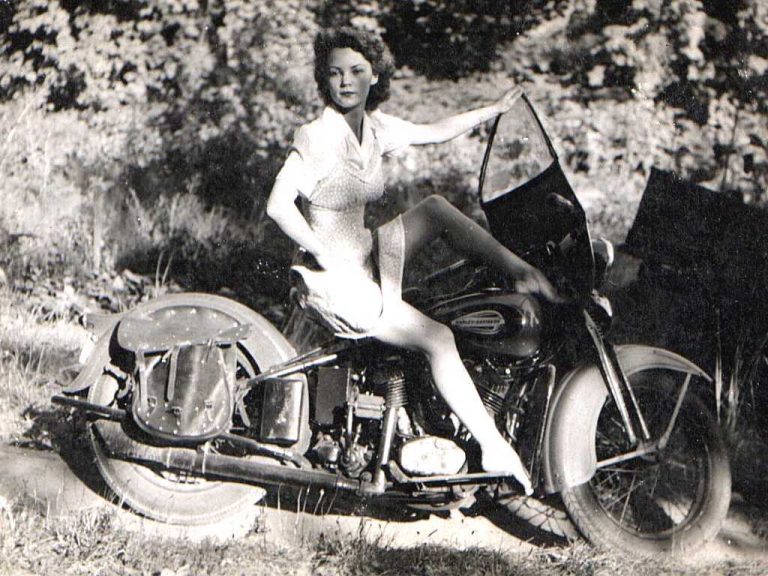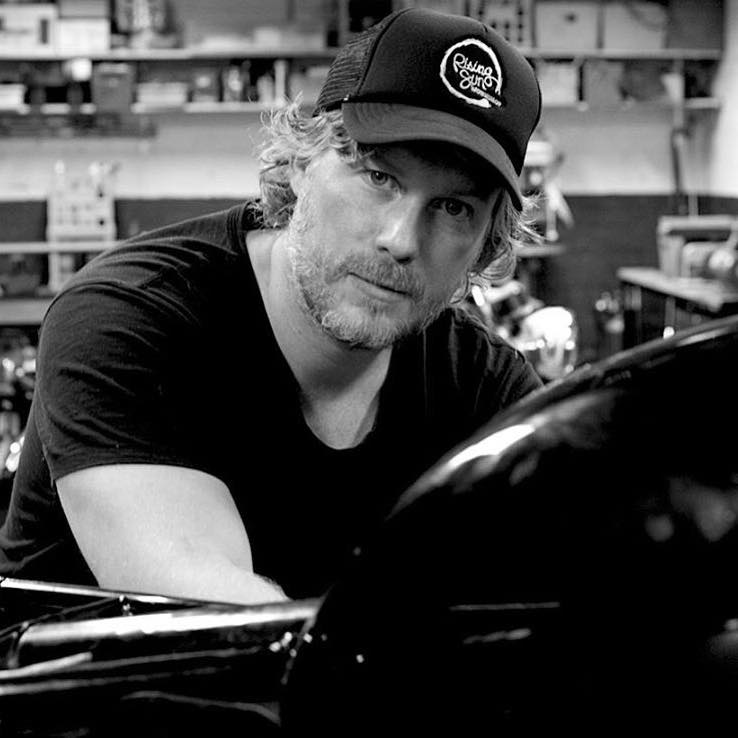 Articles that Ben has written have been covered on CNN, Popular Mechanics, Smithsonian Magazine, Road & Track Magazine, the official Pinterest blog, the official eBay Motors blog, BuzzFeed, Autoweek Magazine, Wired Magazine, Autoblog, Gear Patrol, Jalopnik, The Verge, and many more.
Silodrome was founded by Ben back in 2010, in the years since the site has grown to become a world leader in the alternative and vintage motoring sector, with well over a million monthly readers from around the world and many hundreds of thousands of followers on social media.