The Last American De Tomaso Pantera
Reading time: about 4 minutes.
It's been said that there are two kinds of men in the world – those who like Panteras and those who aren't real men. Nothing about this car was even remotely effeminate, and that's exactly how the company's red blooded Argentinian founder Alejandro de Tomaso intended it.
Alejandro was no shrinking violet, he came from a good Argentinian cattle farming family with Italian heritage, and as a young man he'd (allegedly) been part of a coup plot against Juan Perón, the then Argentinian president. Once his involvement was known he'd had to flee Argentina under cover of night, and made his way to Italy where he took up the altogether less stressful occupation of being a racing car driver.
Once settled in Modena he married a Elizabeth Haskell, a wealthy American heiress, and Italianised his name to Alessandro. After racing Ferraris, Maseratis, Coopers, and OSCAs he retired as a driver and immediately began building racing cars – utilizing the knowledge he'd gained as a driver.
A Brief History of the De Tomaso Pantera
The early De Tomaso road cars included the Vallelunga and Mangusta, in 1971 the company branched out into luxury four door saloons with the De Tomaso Deauville – but the car the company is always best remembered for is the Pantera – a mighty V8-engined supercar designed to compete with the best from Ferrari and Lamborghini, but at half the MSRP.
Pantera is Italian for "panther", perhaps an indication of the vehicle's sporting intent. Rather than using the steel backbone chassis as they had on earlier models, the new Pantera had a steel unibody – a design feature that helped increase rigidity. The eye-catching styling was done by American Tom Tjaarda who was then working at the Italian design firm Ghia.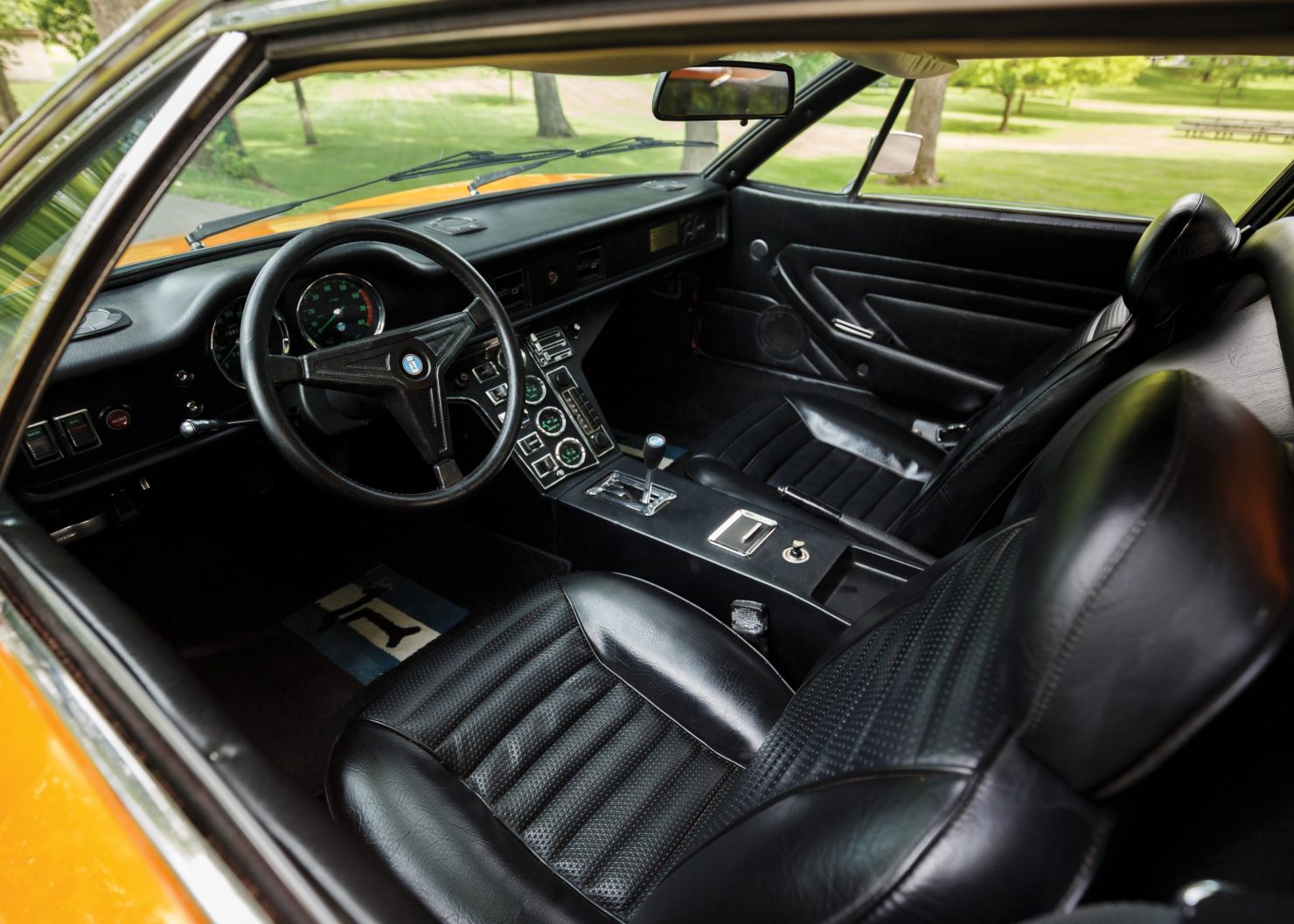 An agreement was reached with Ford to sell Panteras off the showroom floor of Lincoln Mercury dealers in the USA – this was a huge boost to De Tomaso, resulting in thousands of sales they might not otherwise have enjoyed. It also gave the dealerships a halo car that would get people through the door, many of whom then left in a less exotic four-door car with either a Lincoln or Mercury badge on the hood.
Under the skin the Pantera was an advanced design for the day, it featured a mid-mounted Ford V8, a 5-speed ZF transaxle, power-assisted four-wheel disc brakes, rack and pinion steering, air-conditioning, independent front and rear suspension, and lightweight magnesium wheels.
There first series of Panteras were built from 1971 to halfway through 1972, when the upgraded Pantera L was introduced – that L stood for "Lusso", the Italian word for "Luxury". This new model had a black front bumper fitted to reduce lift at high speeds and meet new government regulations, it also incorporated a slew of upgrades and improvements, making it as good or better than many of its Italian contemporaries.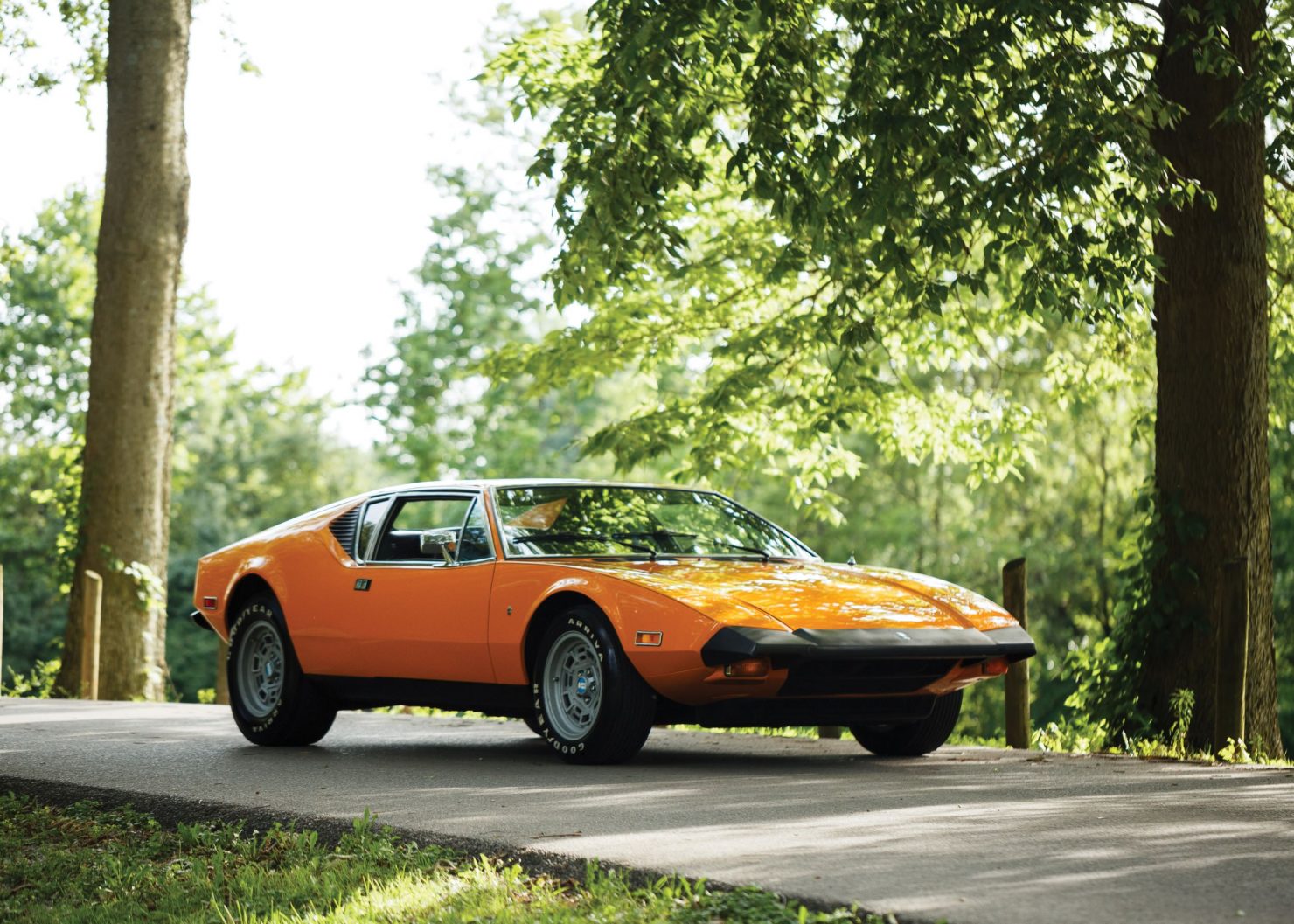 1974 would see the introduction of the Pantera GTS, with all chrome blacked out and new fender flares – this was the most aggressive looking of the early Panteras and it's the car many see in their mind's eye when they think of the model. All the early Panteras were fitted with Ford 351 Cleveland engines, though the power output steadily declined due to emissions restrictions – as was the case with many American built and imported vehicles in the early to mid-1970s. In the years since, many owners have worked to claw all of this power back and add some more through engine modifications and performance improvements.
Ford stopped importing the Pantera after 1974, new regulations would have required the car be redesigned from scratch, which was never going to be cost effective. De Tomaso kept selling them in Europe and other world markets until 1996, a total of approximately 7260 were produced and they now offer excellent value to those looking for a vintage Italian supercar with a lower sticker price and vastly reduced maintenance costs.
The 1974 De Tomaso Pantera L Shown Here
The Pantera you see here is the last one ever built for the American market, its provenance is commemorated with a brass plaque on the passenger side dashboard and amazingly it still has less than 17,000 miles on the odometer.
It was ordered by passionate Ford collector Floyd Moore, he chose Pantera Orange paint and took excellent care of his new Italian car, as is evidenced by its fantastic original condition throughout.
Today the car is well-known within the Pantera community and is likely to attract plenty of attention when it sells though RM Sotheby's between the 18th and 19th of August with an estimated hammer price of between $125,000 and $175,000 USD. If you'd like to read more about the car or register to bid you can click here to visit the listing.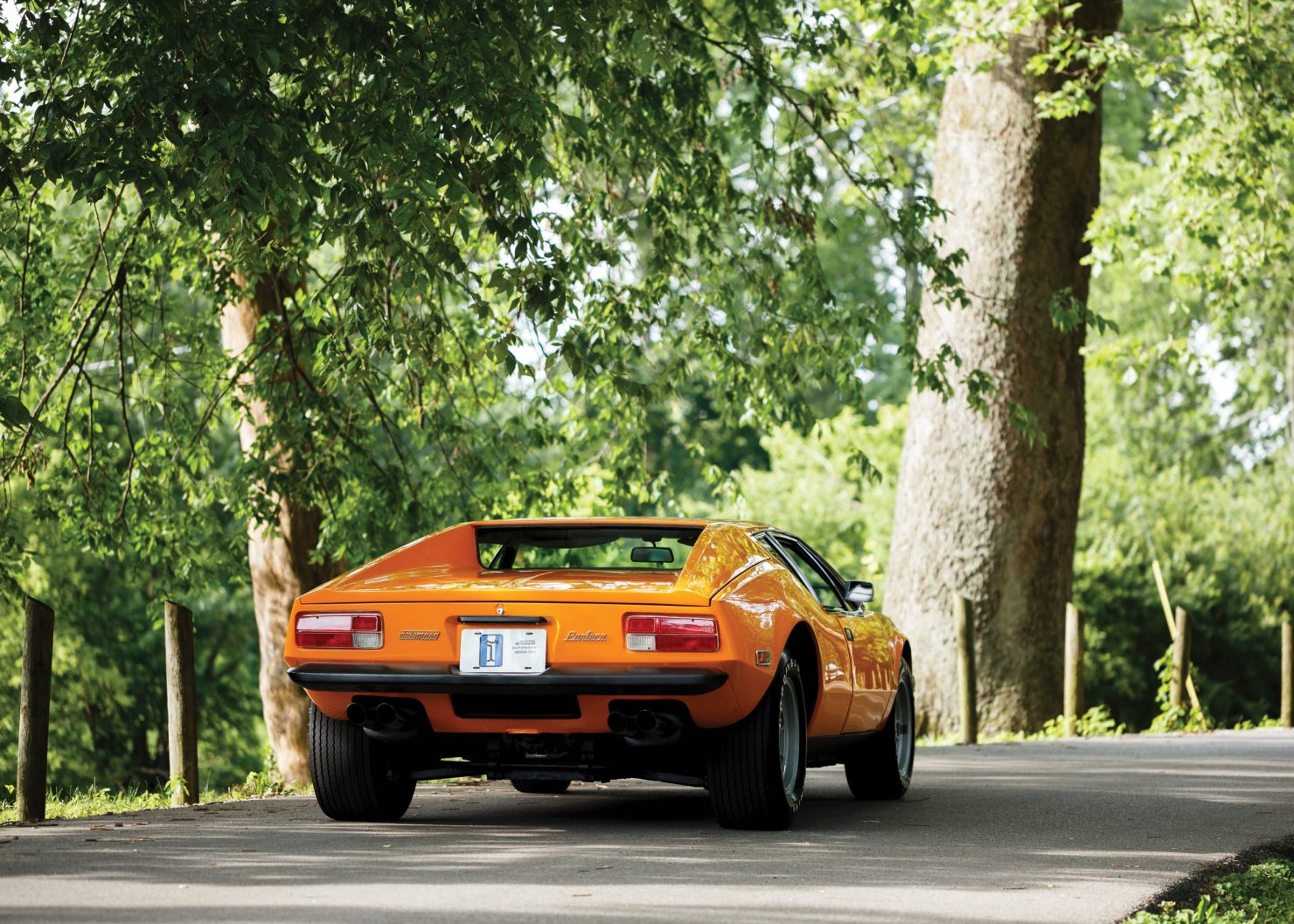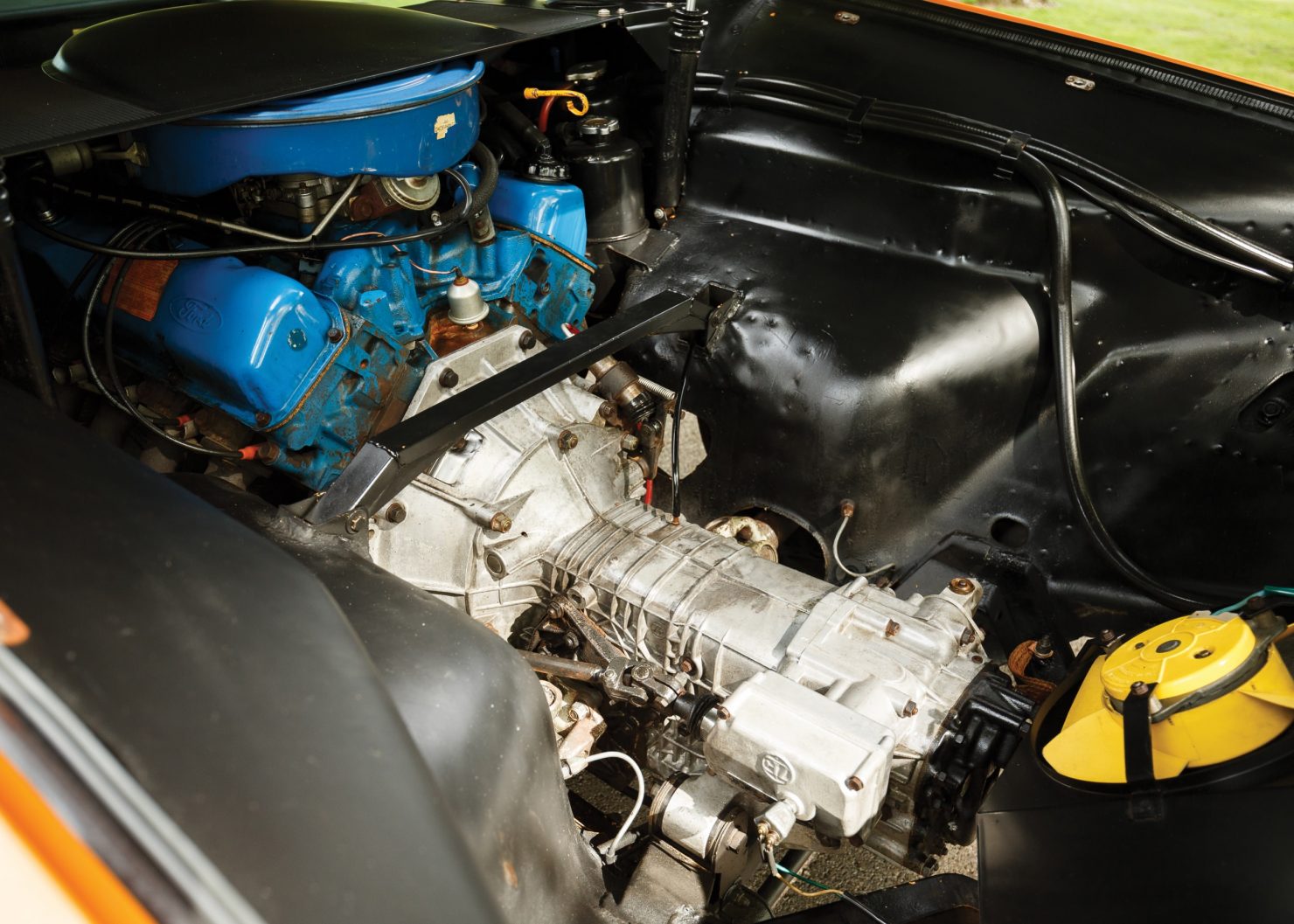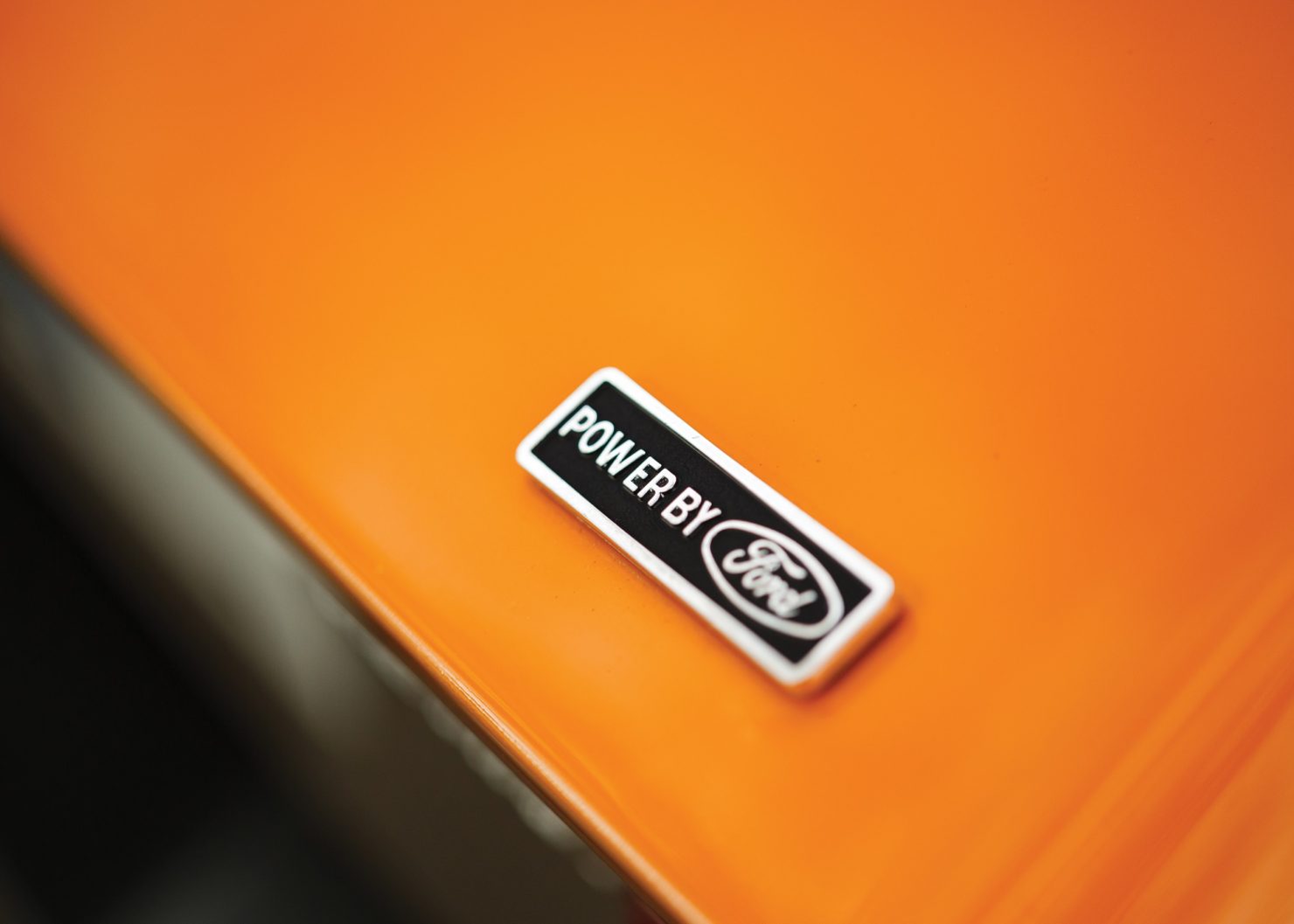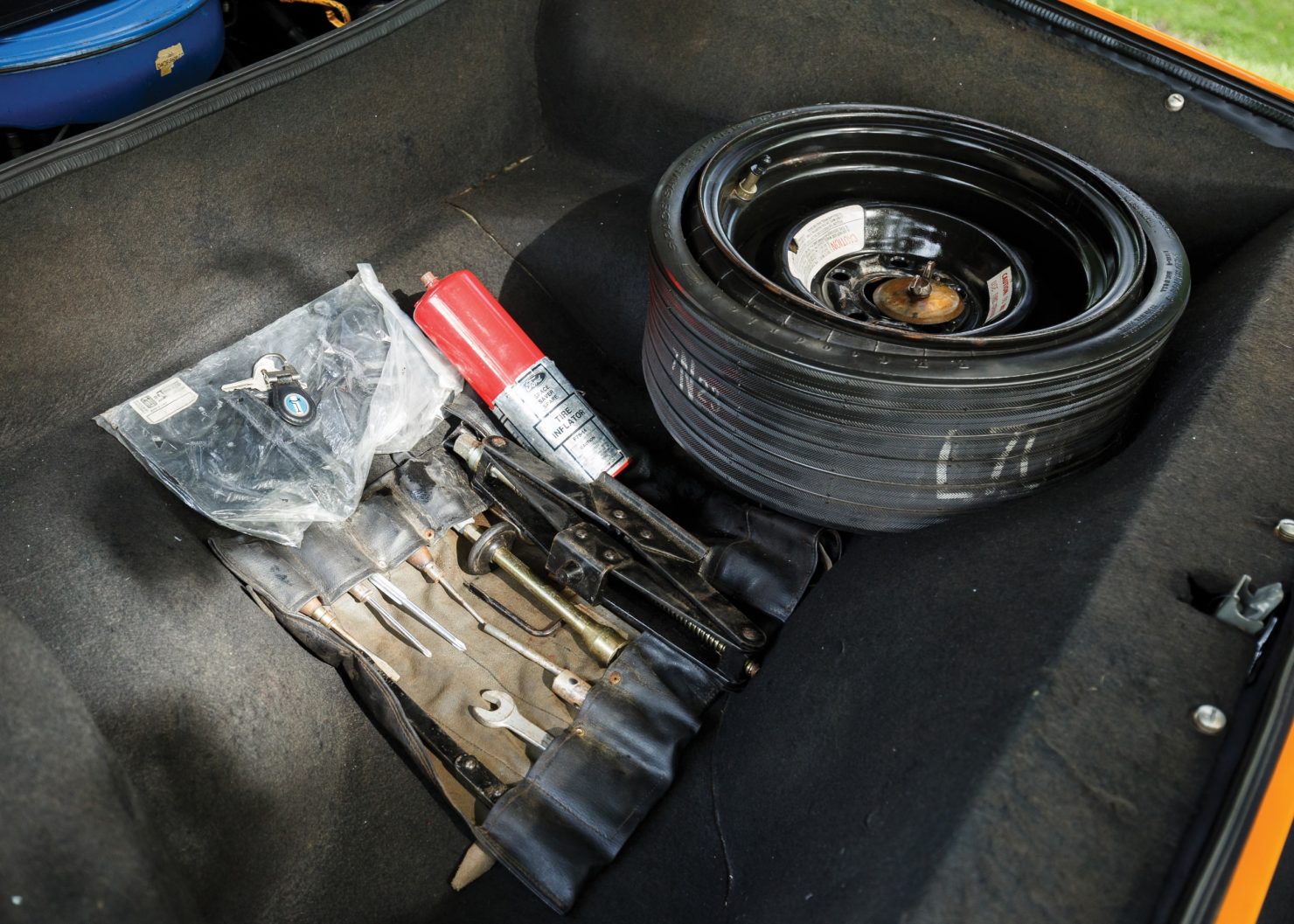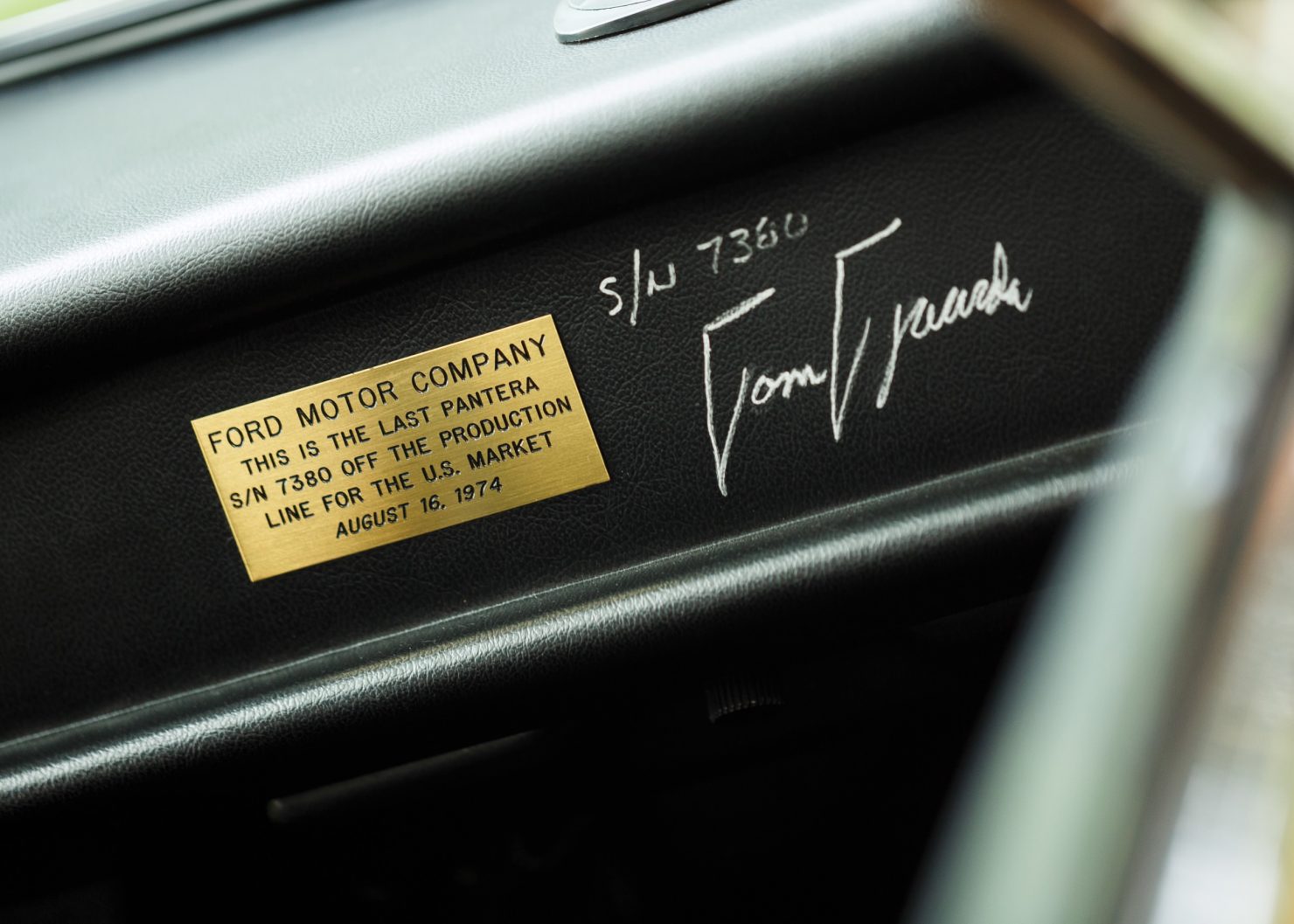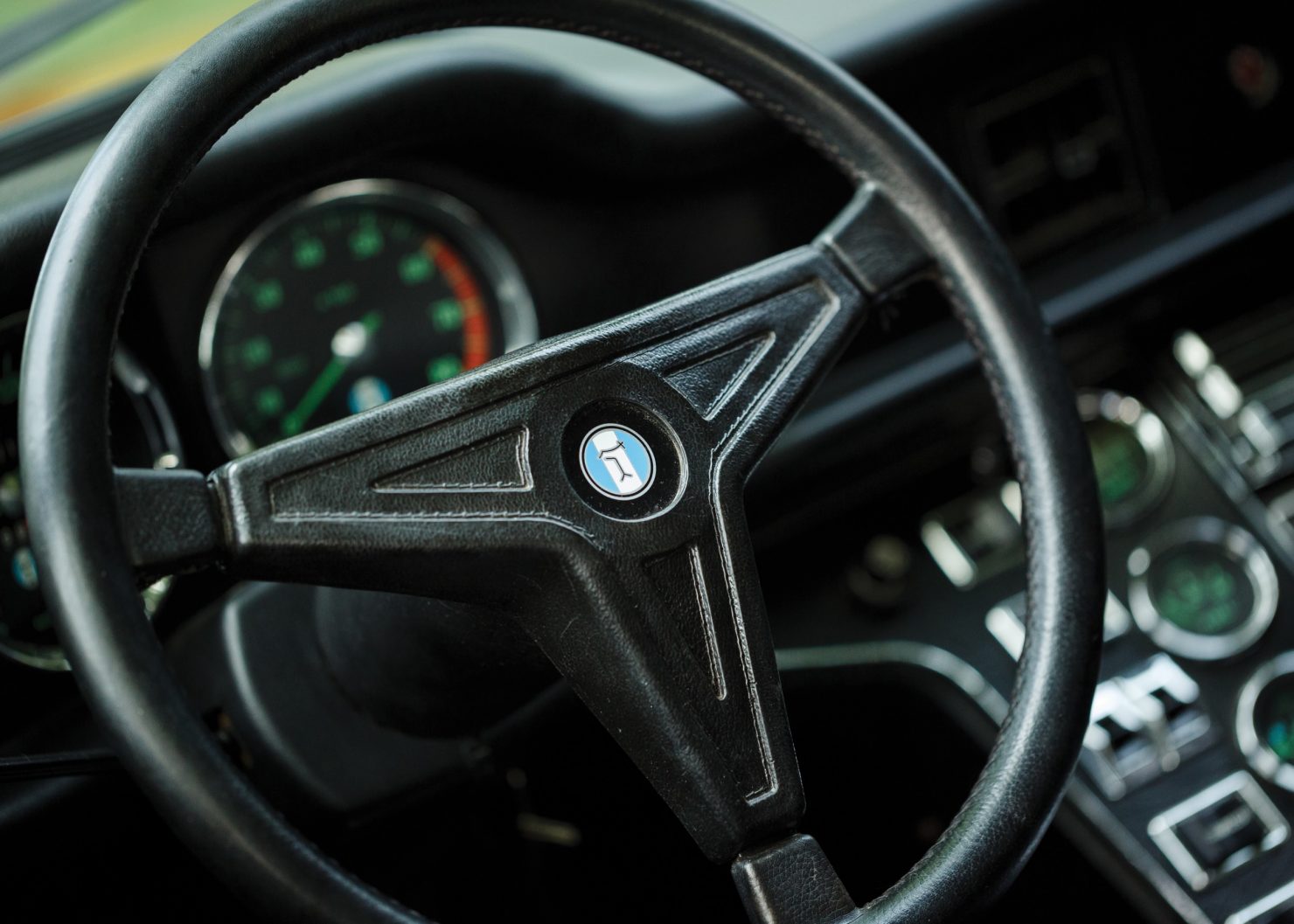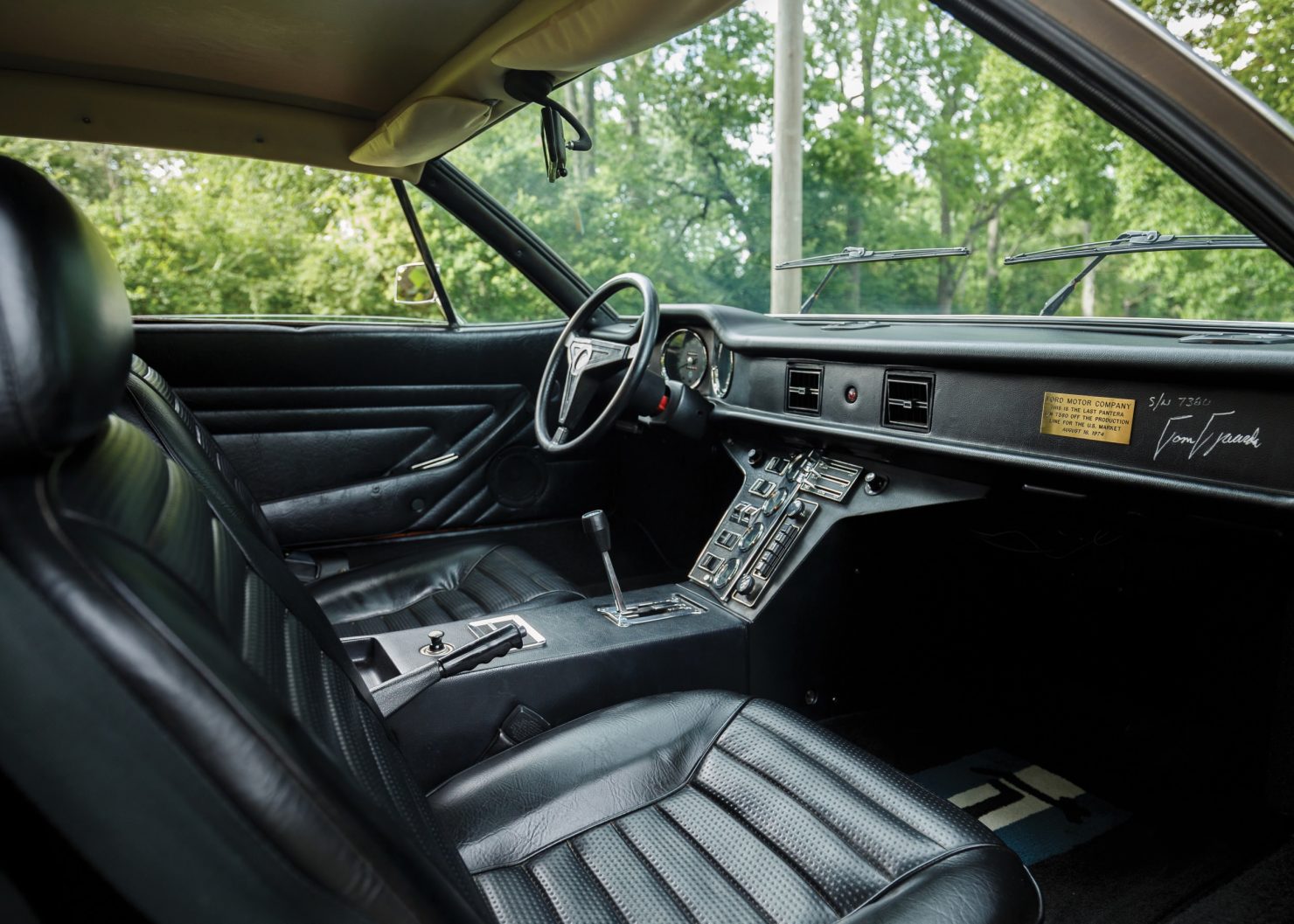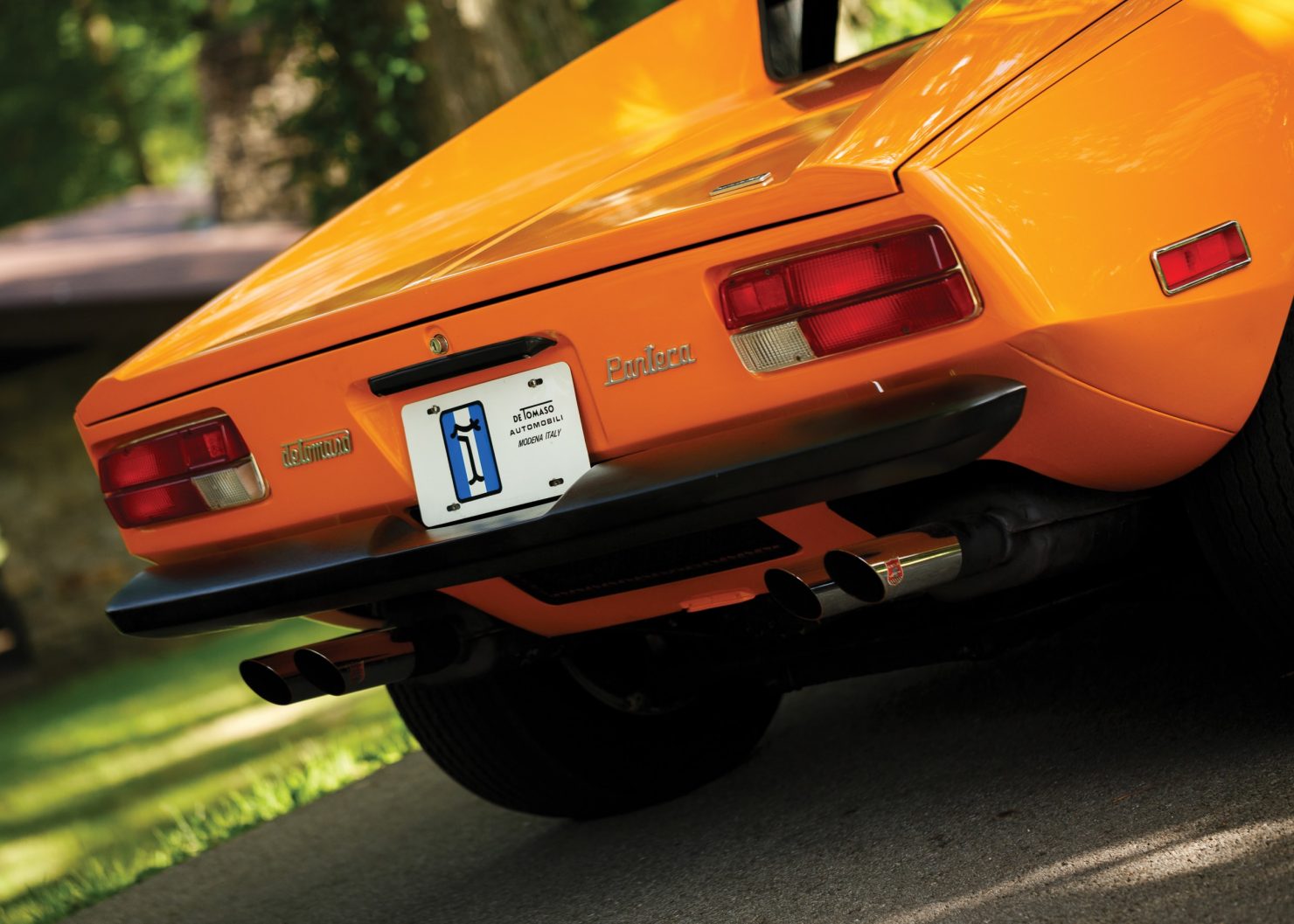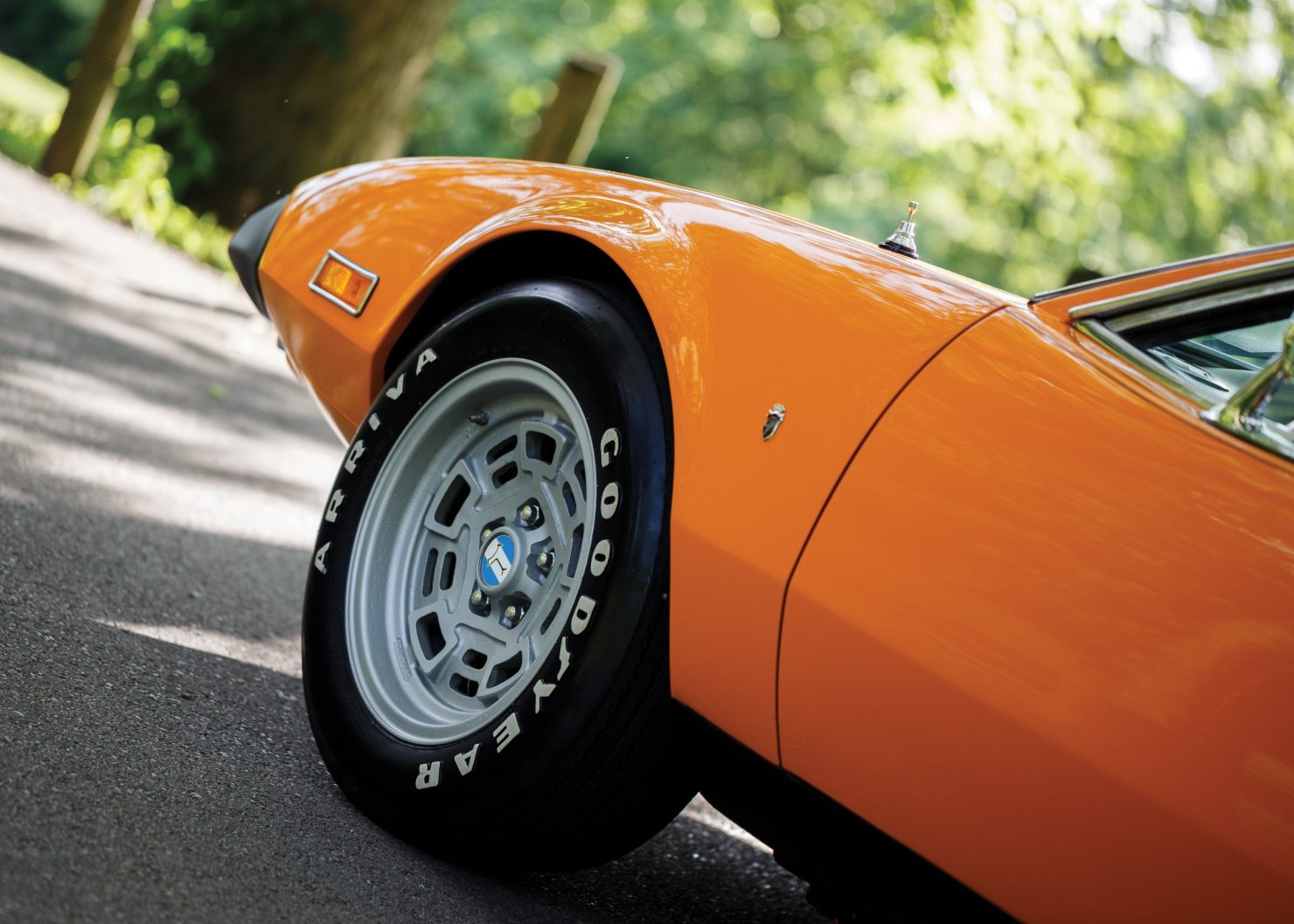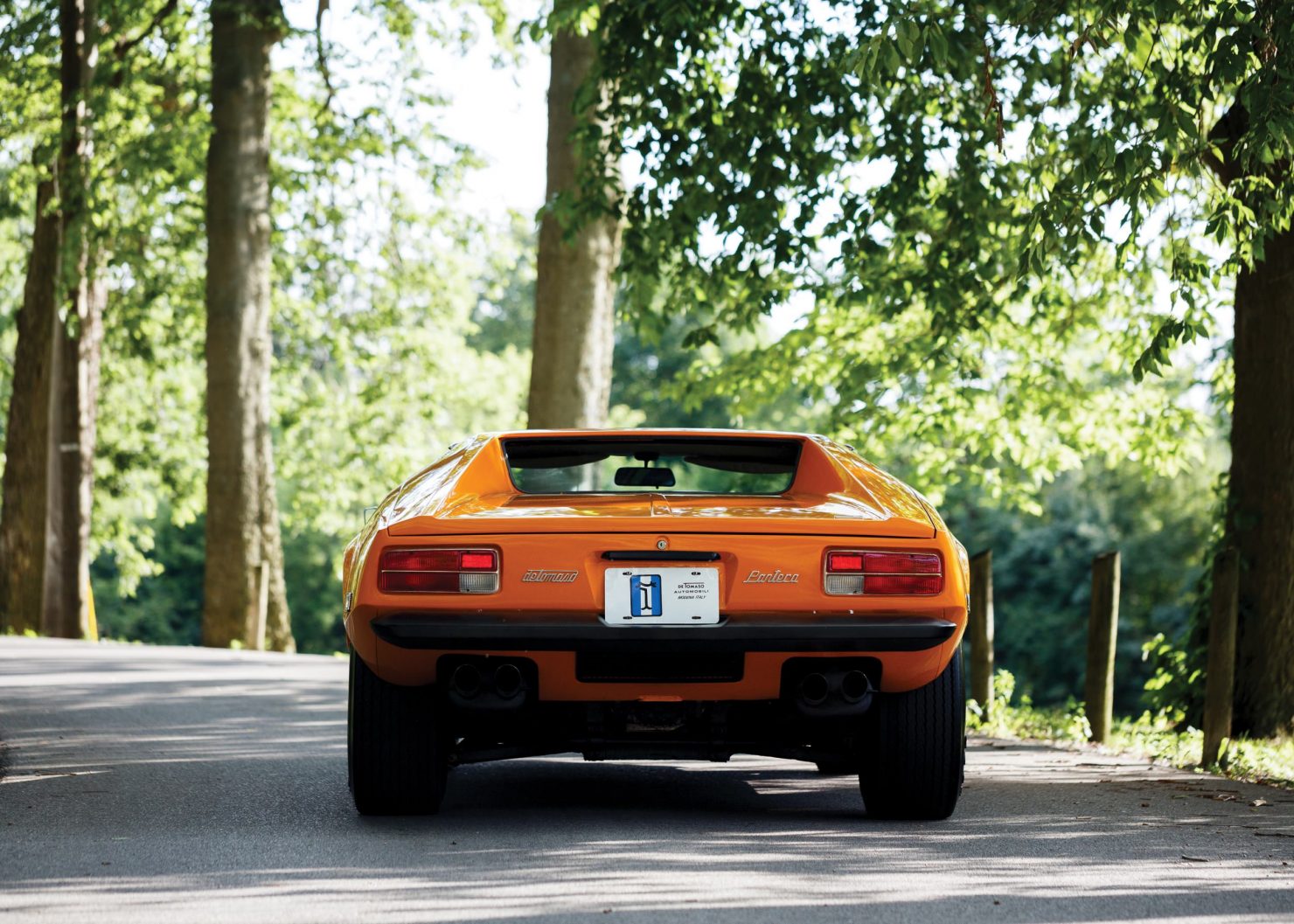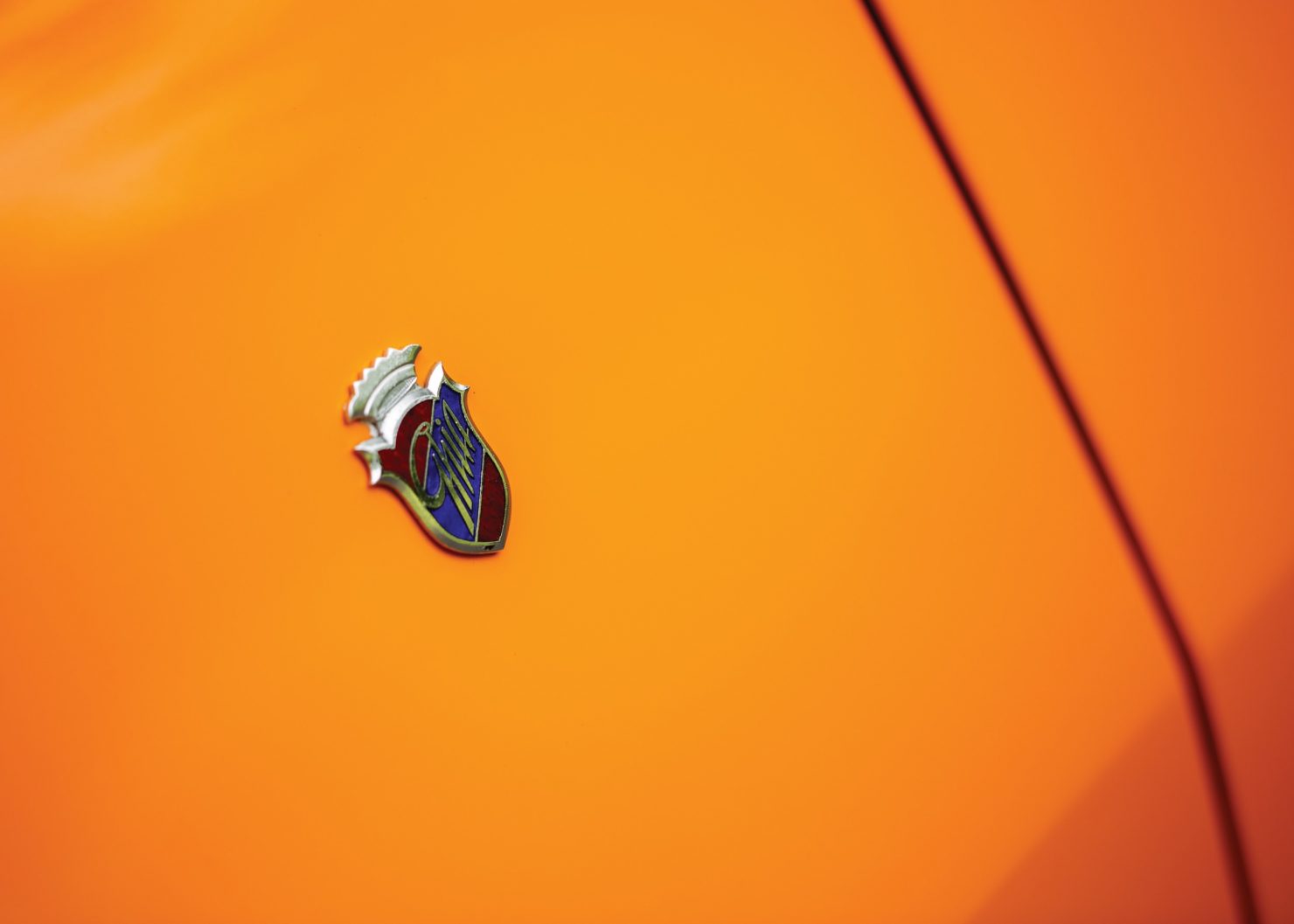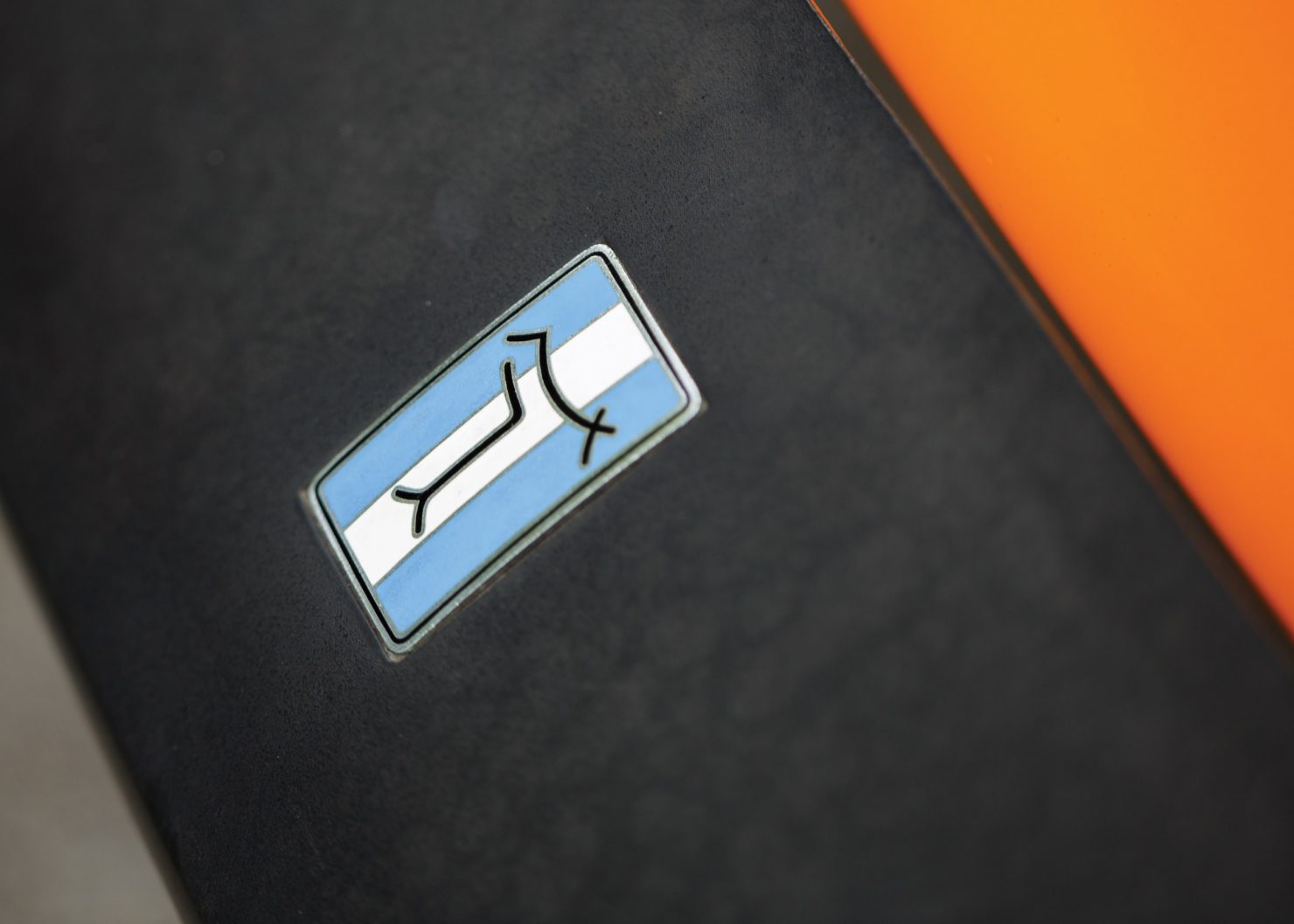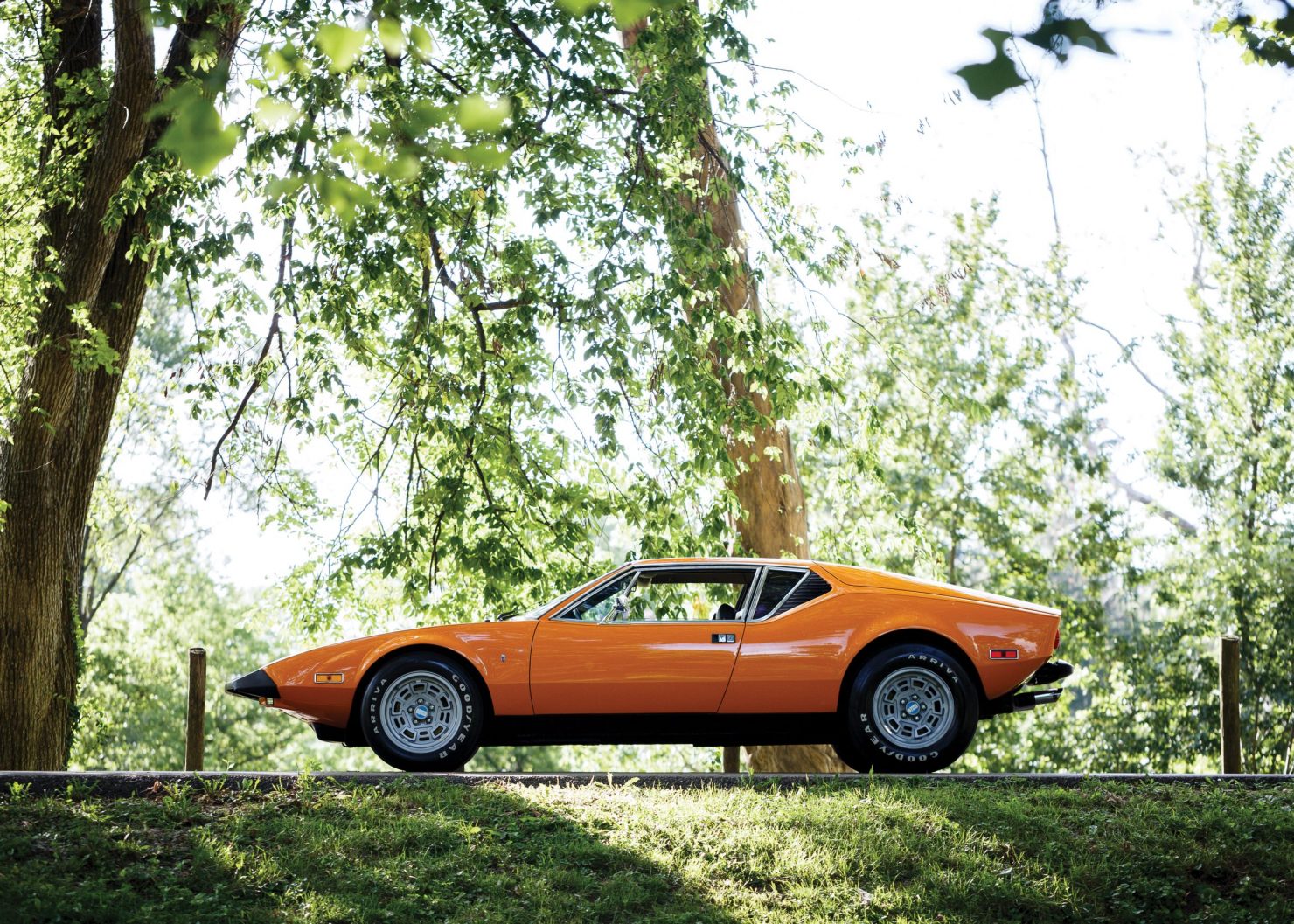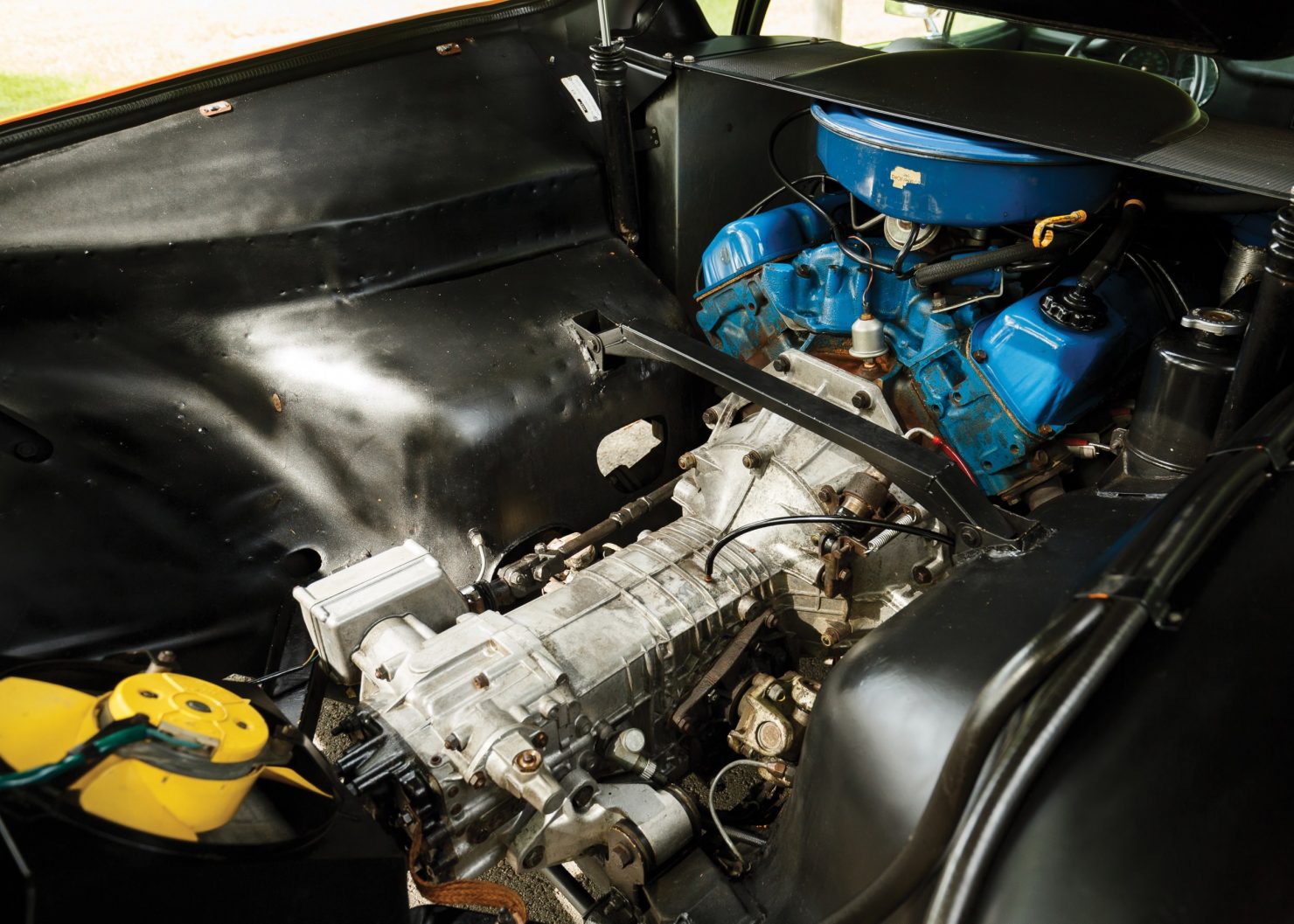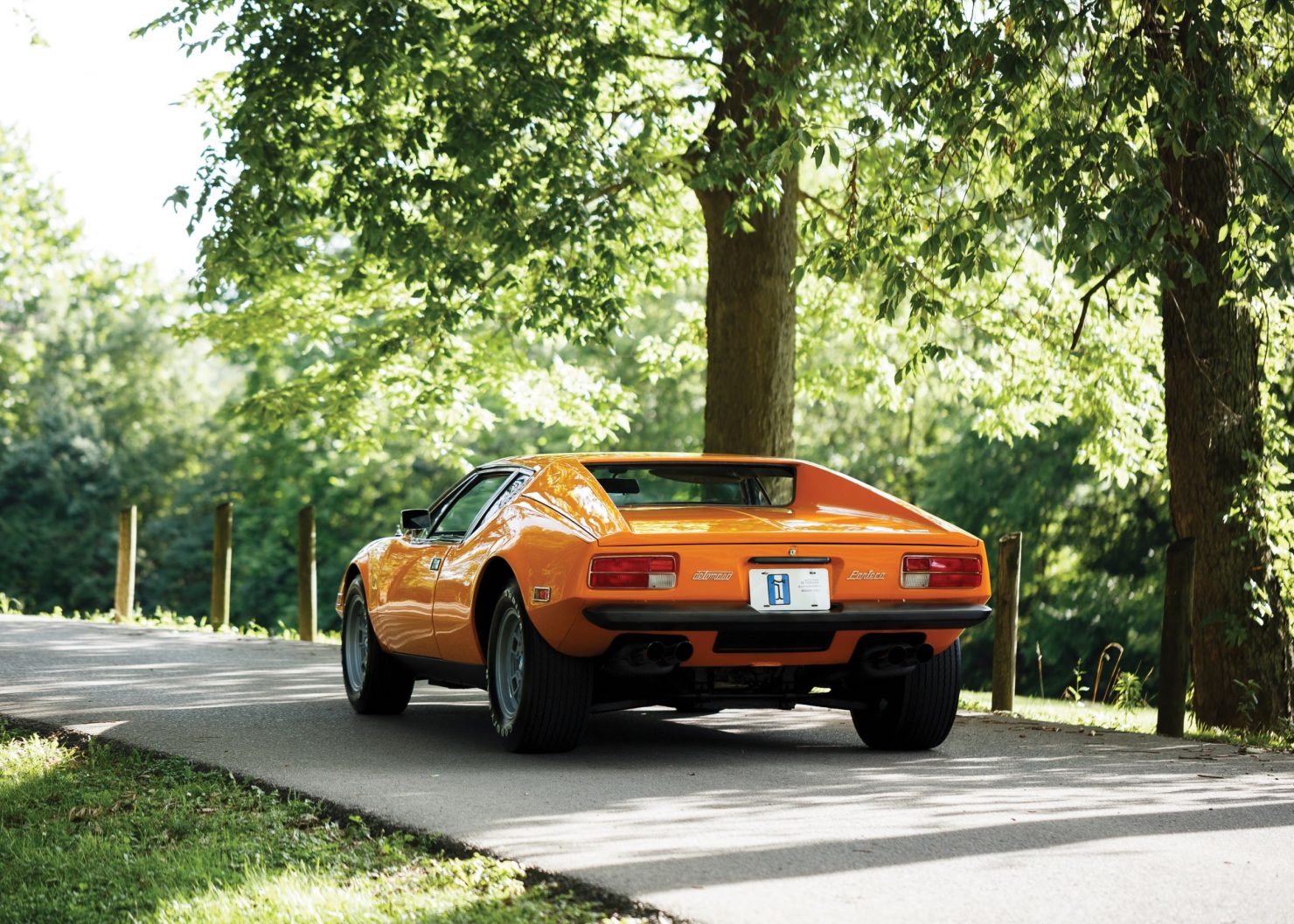 Photo Credits: Drew Shipley ©2017 Courtesy of RM Sotheby's
This article and its contents are protected by copyright, and may only be republished with a credit and link back to Silodrome.com - ©2020