This article was written by Michael Eichler from Sea Of Rocks – When possible we like to bring you the story of a bike in the words of the people that built it to cut out the middle man and give unfettered insight into their methods and thinking.
When the pandemic had me stranded at our South Western German workshop for the summer, my 1993 Honda XR650L got some TLC. I always loved the combination of the fun aesthetics and the utilitarian function of early 80s rally bikes. But let's face it – I won't be hitting Dakar any time soon, neither will I make history with my riding or endurance skills. And even if I would, a lot has happened on the engineering side of things since those big thumpers made the podium.
So going full blown Rally on a '93 XR seemed kinda whack. The guiding spirit of Sea of Rocks "No Need to Succeed" is not the most fitting motto for one of the world's most strenuous competitive sports. So that seemed like a fun challenge to create a rally style bike that still keeps it kinda real.
As the summer soared on, our moto camping trips kept getting longer – and a bunch of tweaks came to mind.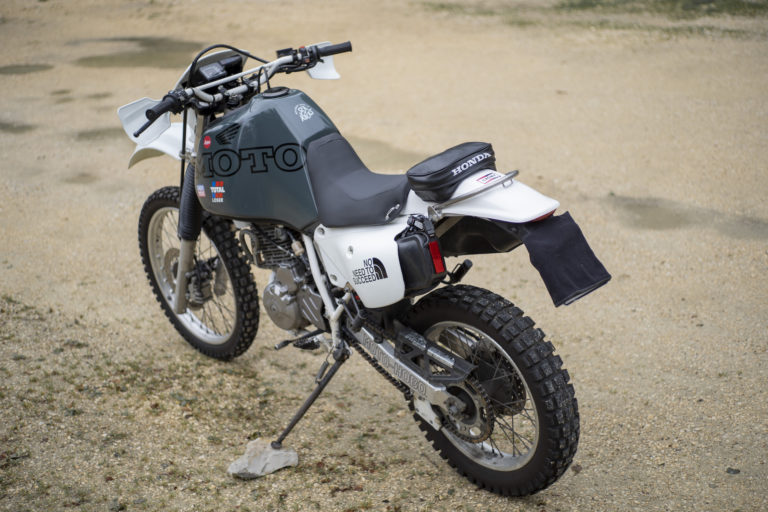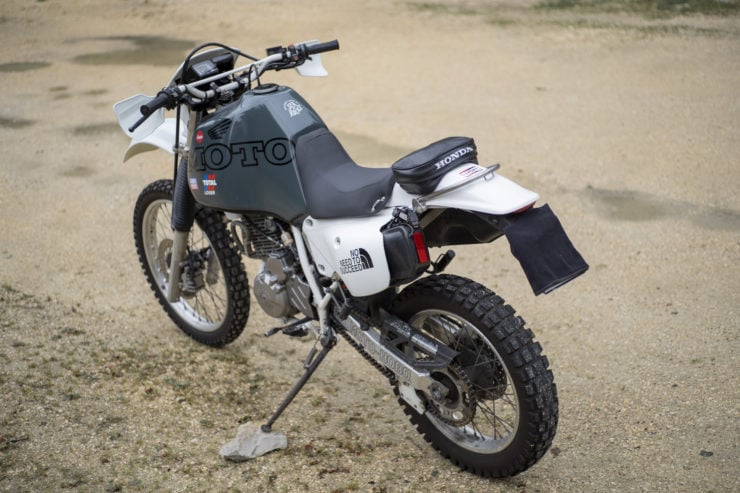 A dual sport usually always means compromises. Anything that makes a bike more travel worthy makes it lose off-road agility. And given the XR – with its insane ground clearance, legs longer than anything you see on a catwalk and an agile seating position – it really is one of the most aggressive enduros coming out of the 80s. I'd be crying myself to sleep every night if I were to lose any of that spirit.
So the key to turning this Vintage MX Dream into a full blown Rally Machine was to make sure I retain both. Look at it like two different outfits. Each designed for a different purpose. Running shoes and Hiking boots kinda thing.
A reach of 80 miles isn't a problem in Europe really, sadly no place is this remote here. But the 9L stock tank means every little break ends up being at a petrol station. Not ideal. There are loads of aftermarket parts available for the XR, but where's the fun in that?
And I'm not mad about how most of them look. The big multi-gallon plastic tanks droop over that beautiful engine and luggage racks are in my opinion big chunky overkills. But back in 1982, Honda's Paris Dakar Rally winning XR500R had a great tank which luckily Honda stuck on their customer versions of the Honda XL600 LM. 28 insane litres of petrol in a great iconic shape.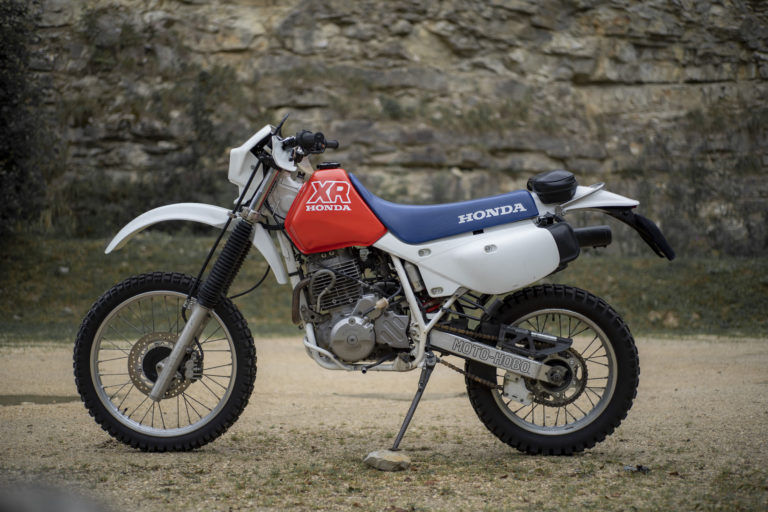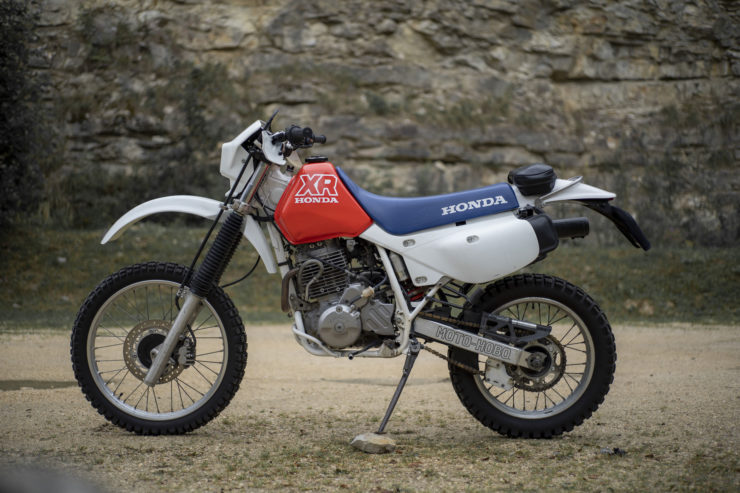 Above Image: The Honda before work began.
When it comes to luggage and subsequently weight – less is of course always more. One of our tents is rolled up in the little bag under the headlight. So all I really needed were some perfectly placed anchor points and a simple loop-style rear rack to hold a bag with my shoes, food, drink and other camping stuff. But since the XR wasn't built to haul more than a skinny rider, we've built some stainless steel braces to support the weak stock sub-frame, just in case.
To make space for the little loop rack I had to get shot of the massive stock tail light contraption. Really don't miss that beast. Some tiny High-Sider LED turn signals and a small LED tail light moved under the new Maier MX-style rear fender as far back as possible so no luggage would droop over them.
Along with the LM tank came a matching seat, which has been cut in half, tweaked and reupholstered from the ground up. Strap a dry bag down to the webbing tabs and your back's your best friend.
That's pretty much it for the mods. The carb has had the simple Dave's mod done to wake up the engine. It's all running pretty sweet. Oh yeah, classic TKC 80s to keep me on the pavement and get me through the dirt.
And yes, within minutes, the bike transforms from Vintage Rally Machine to MX dream straight out of 1987. Have a look at this time-lapse:
View this post on Instagram
Sea Of Rocks: Who Are We?
I'm Mike, founder of Sea of Rocks Moto Hobo Supply Co. A small independent company producing simple gear for laid back Motorcycle Adventures.
For us, there's no greater freedom than jumping on a motorcycle, leaving the pressures of everyday life behind and spend some time catching up with Mother Nature. Where there's "No Need To Succeed". Our idea of ultimate freedom, the way of Moto Hobo.
Between our studio in East London and our traditional workshop in Germany, we're trying our best to do the right thing. Keeping our offering, our team and our footprint nice and small.
Visit Sea Of Rocks here.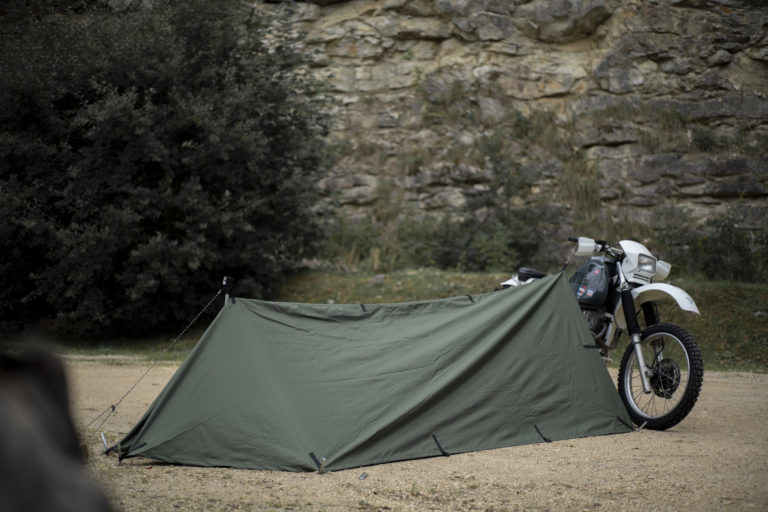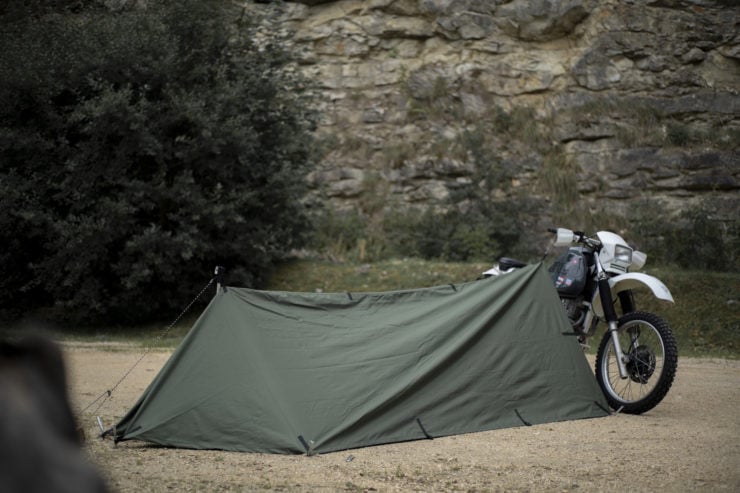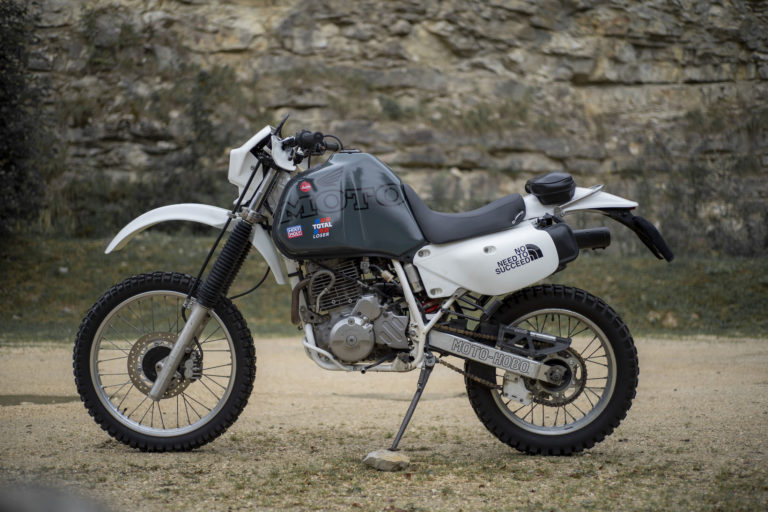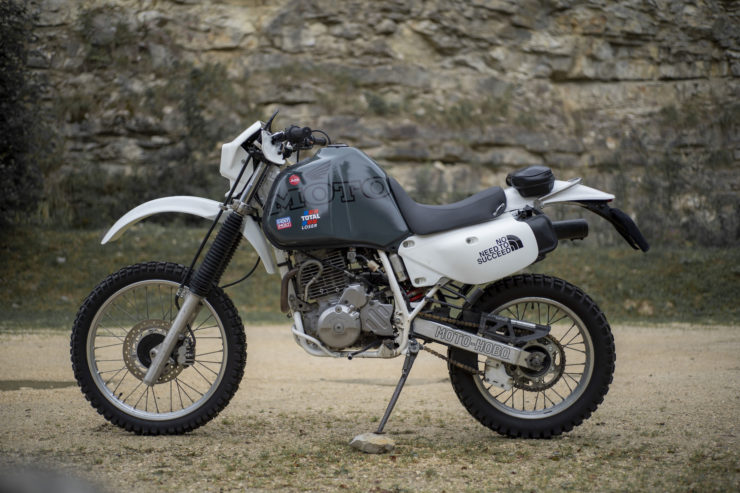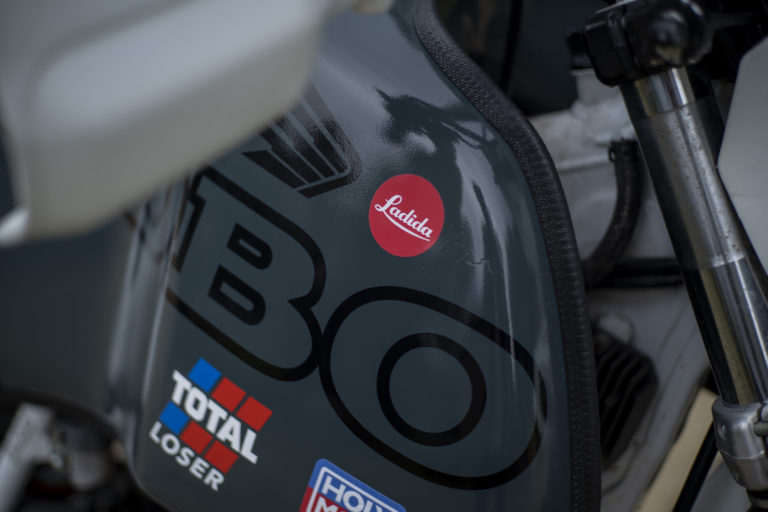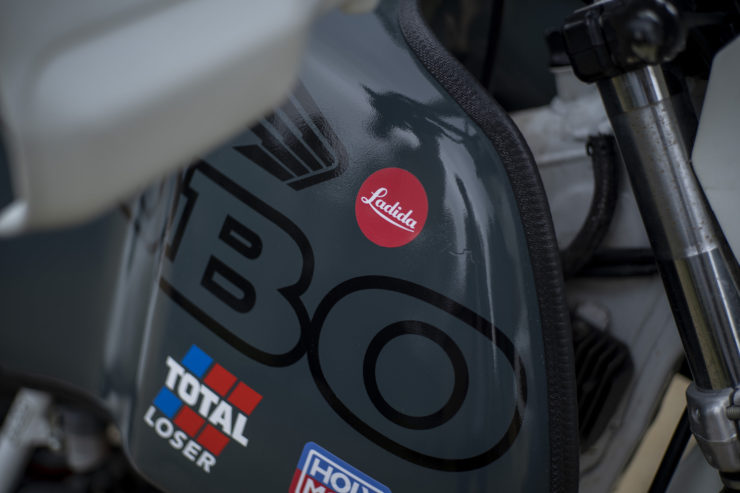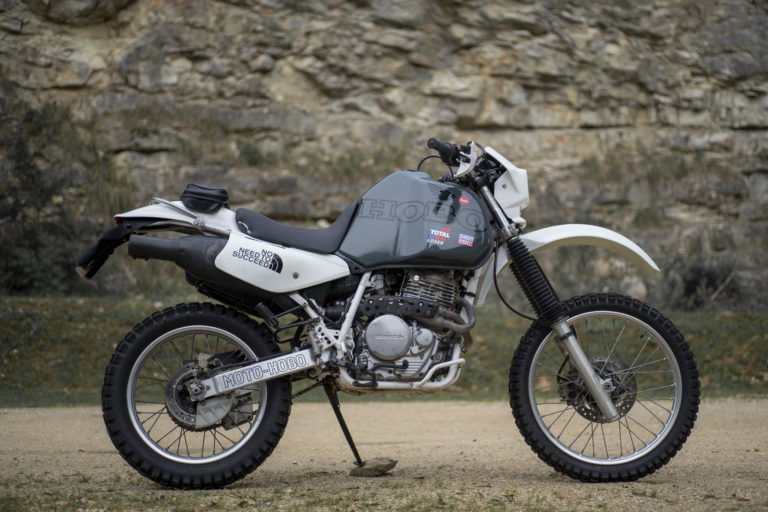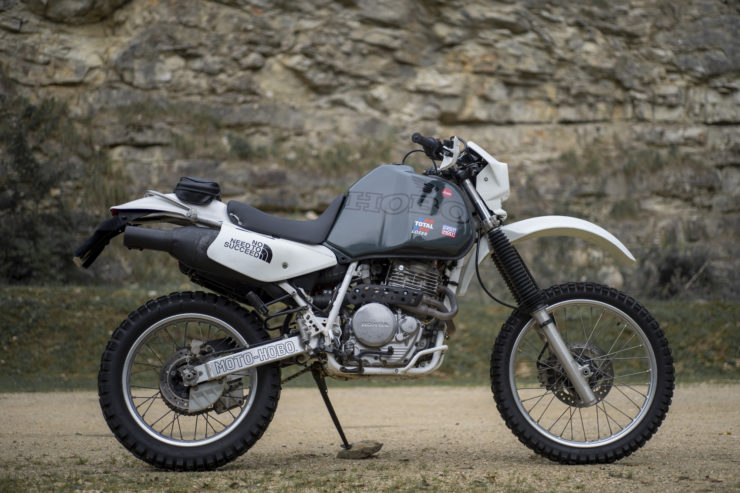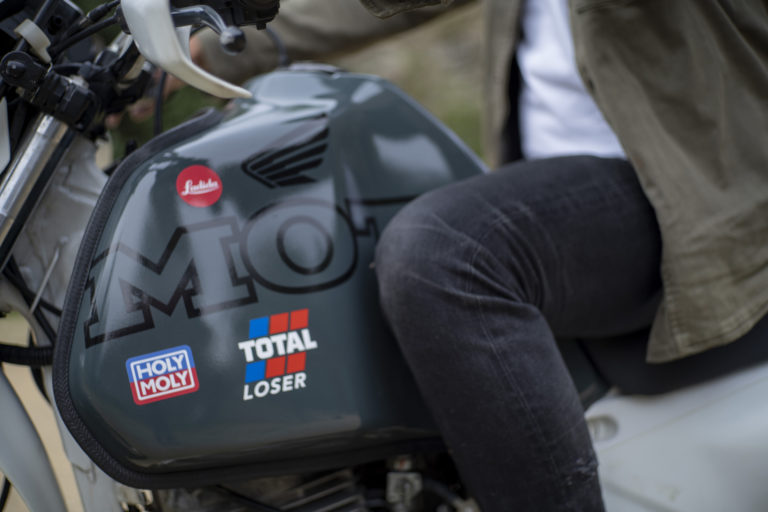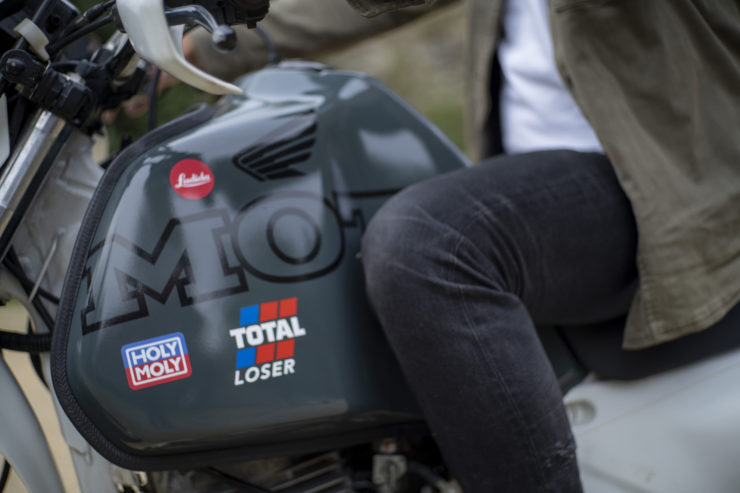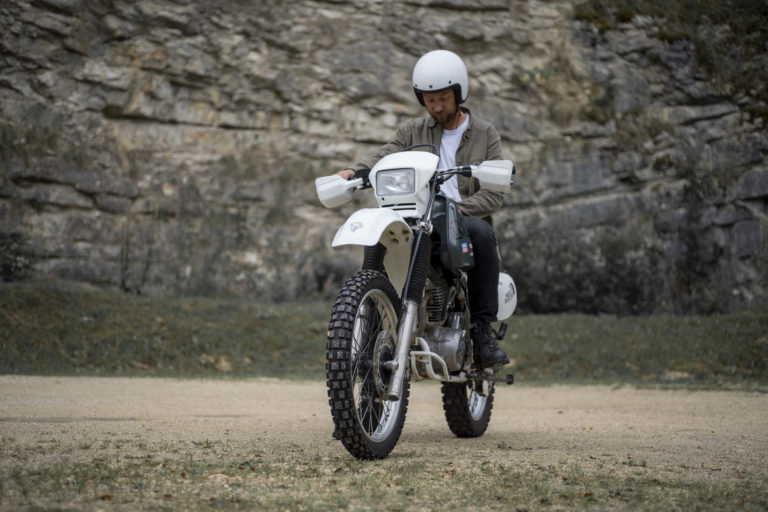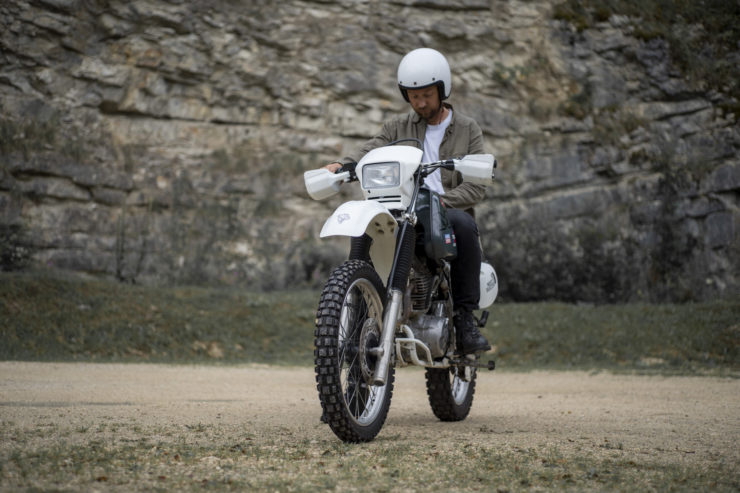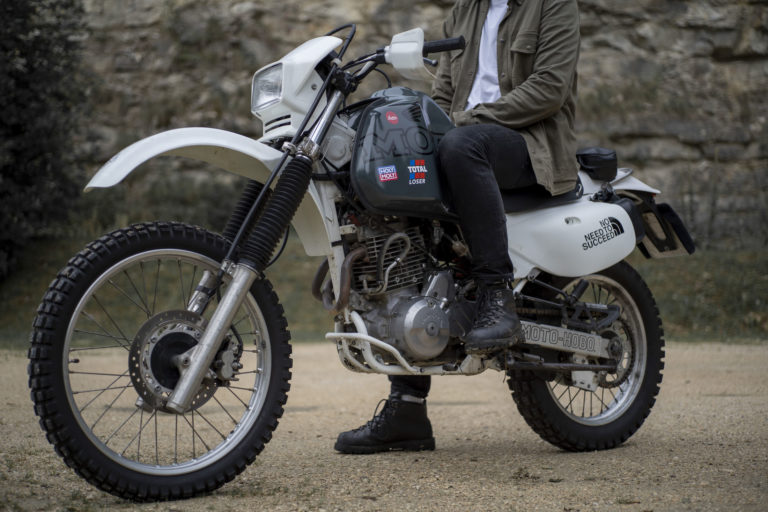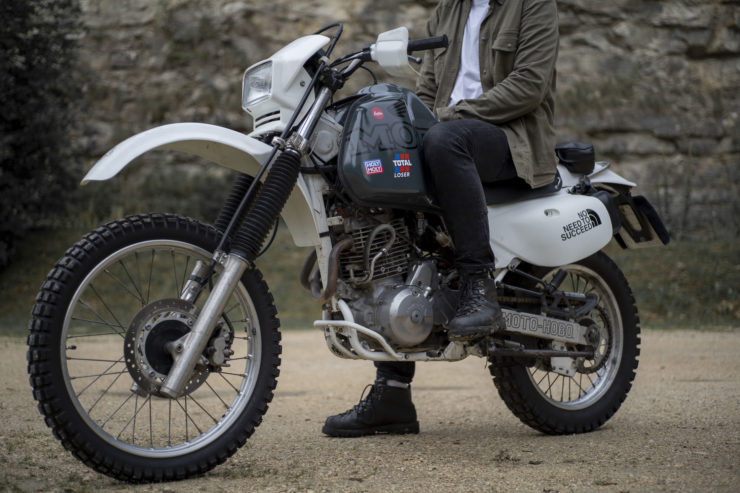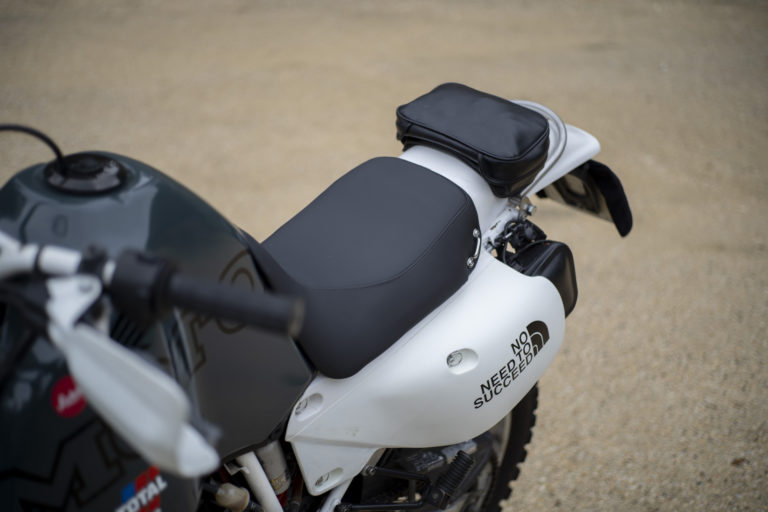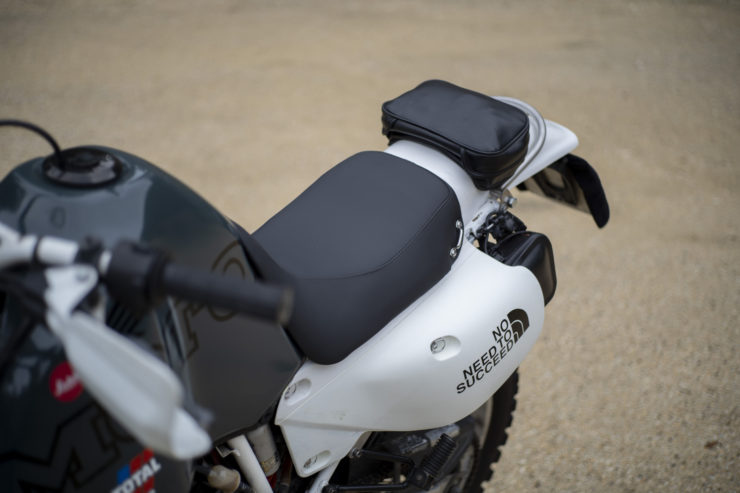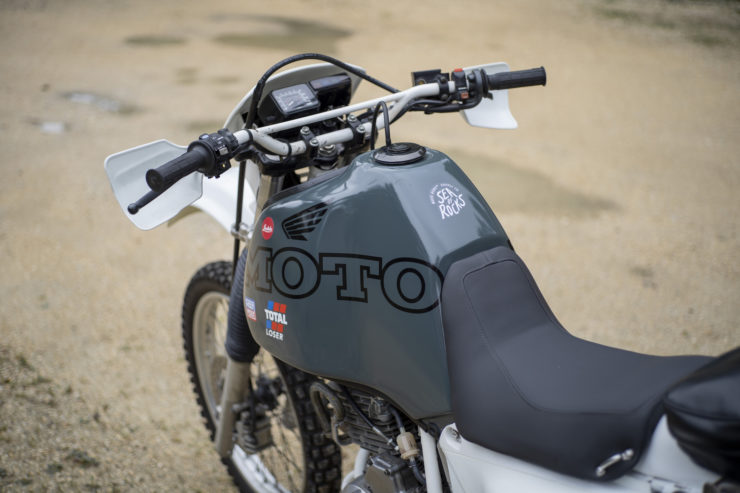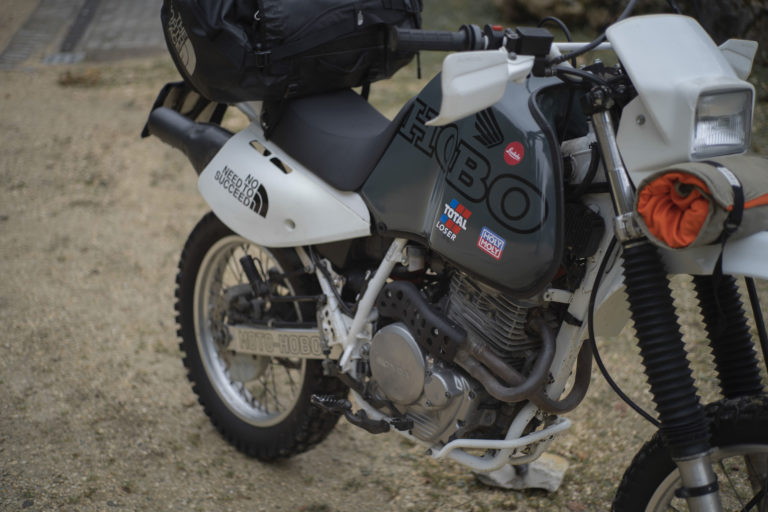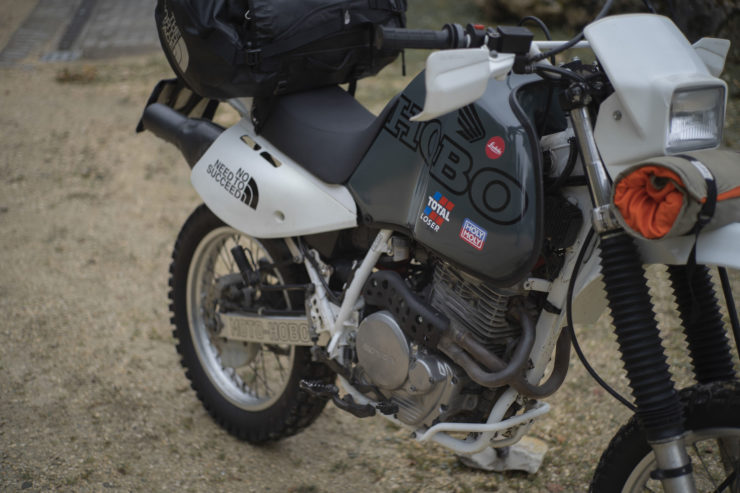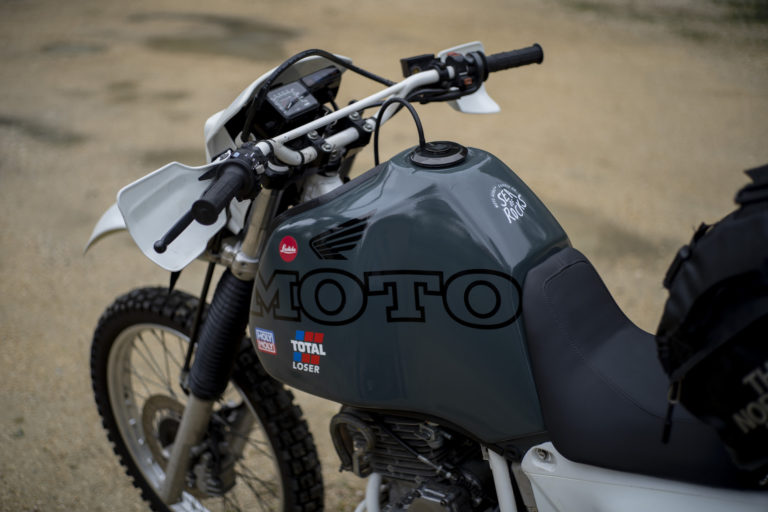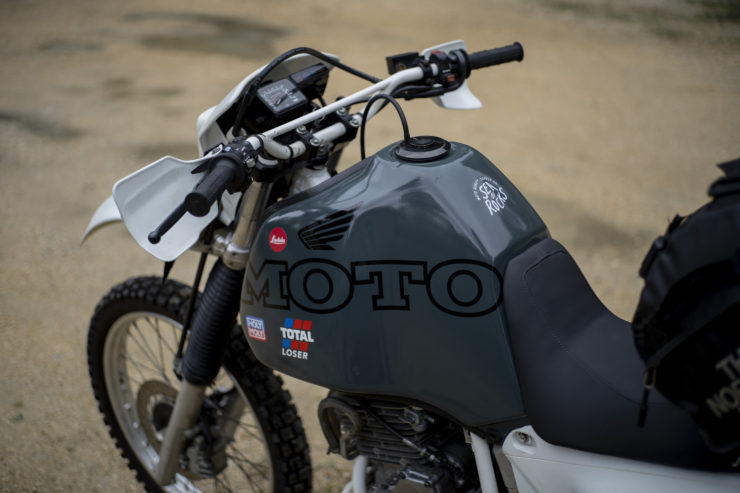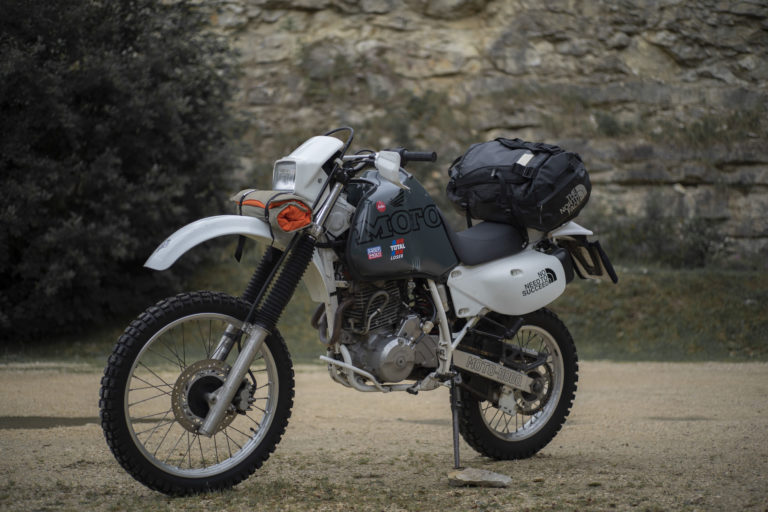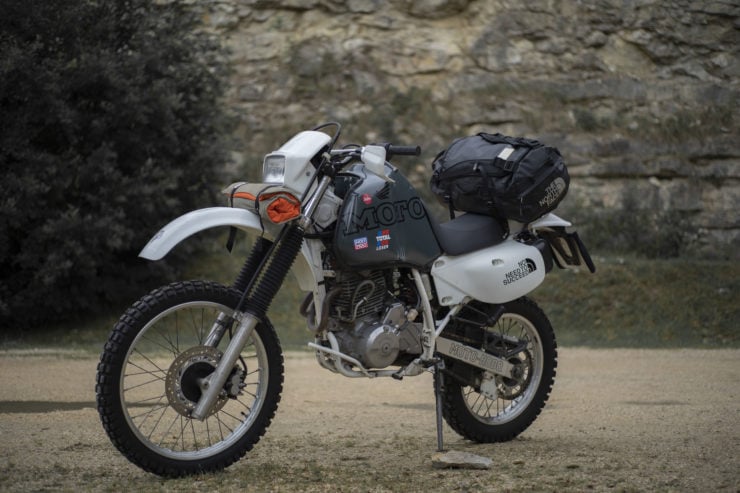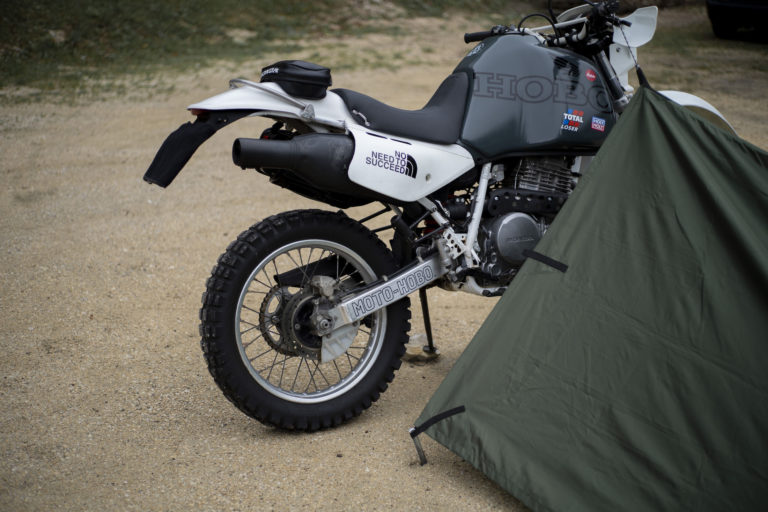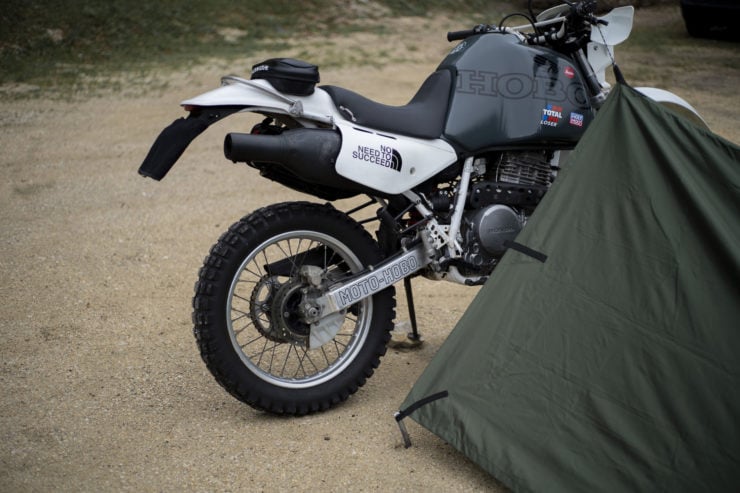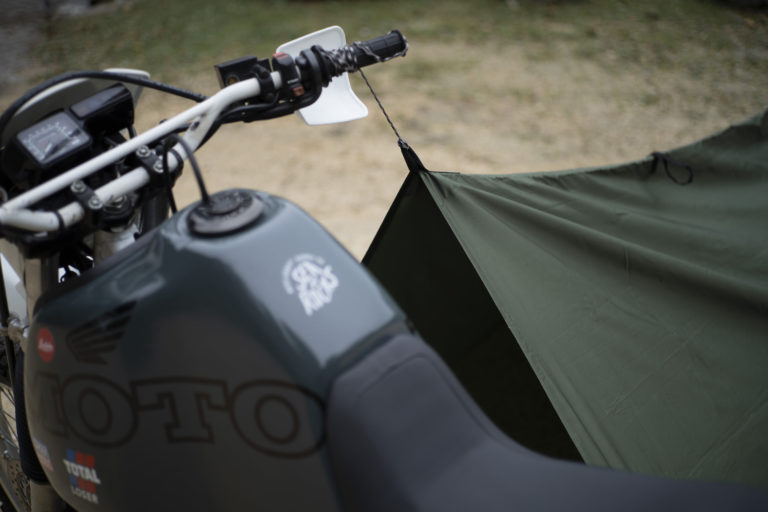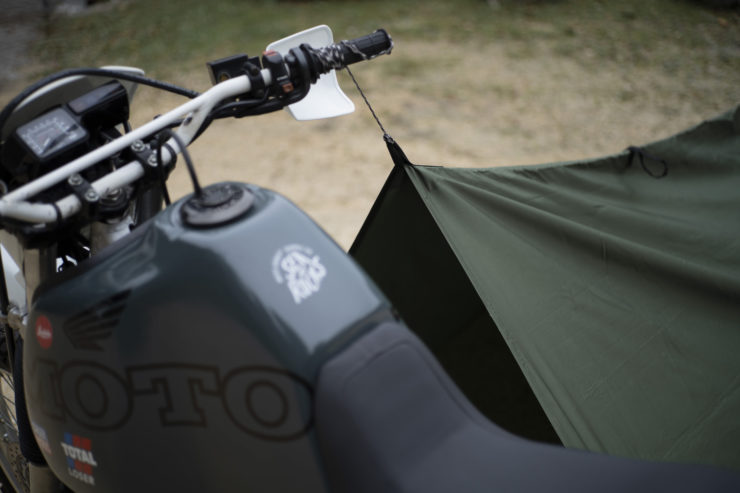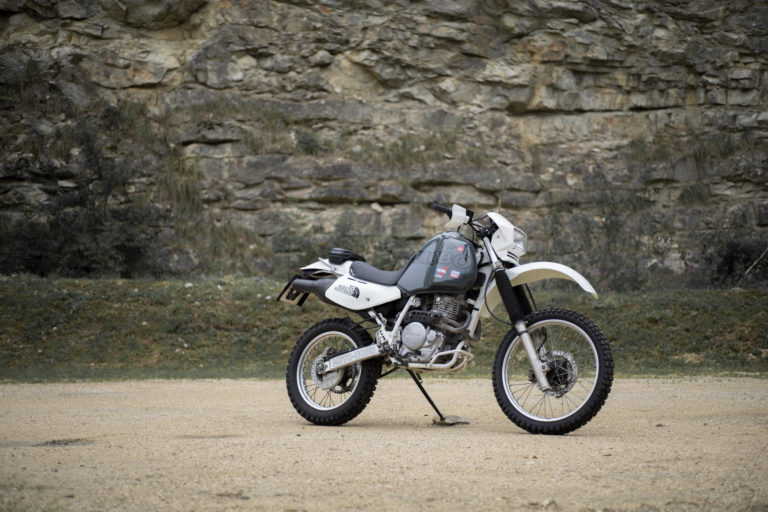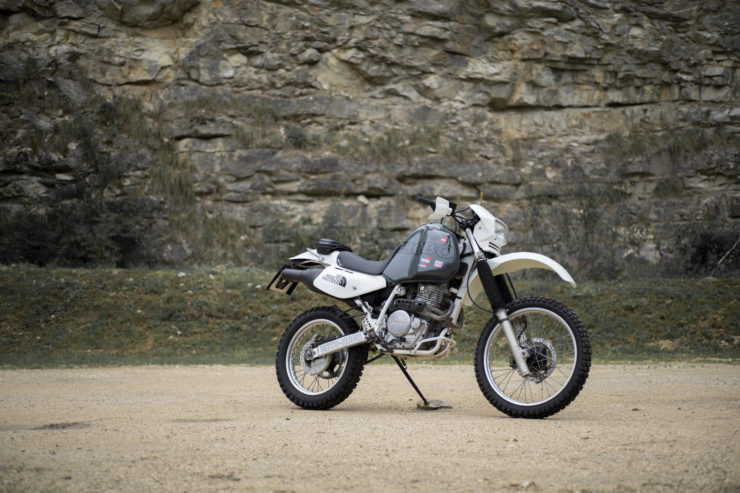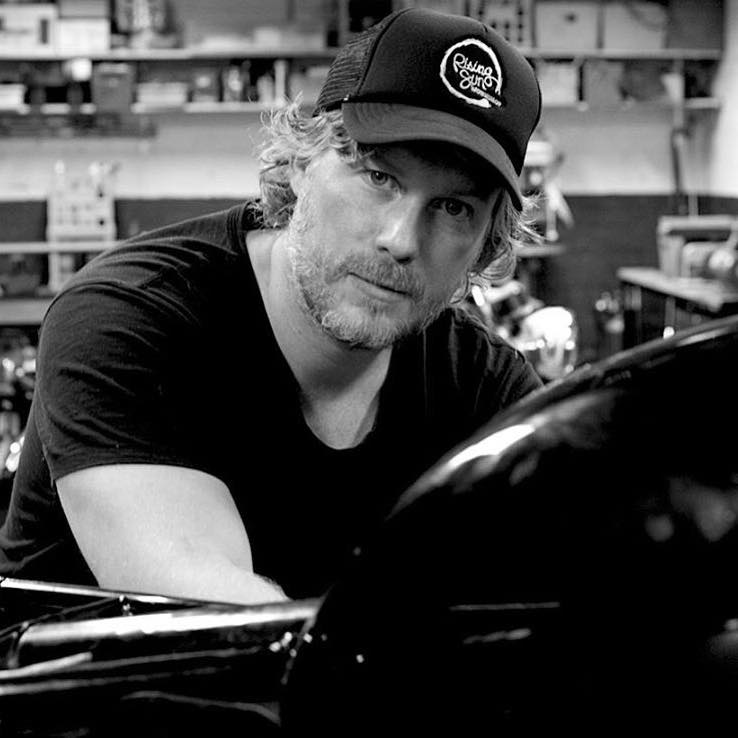 Ben has had his work featured on CNN, Popular Mechanics, Smithsonian Magazine, Road & Track Magazine, the official Pinterest blog, the official eBay Motors blog, BuzzFeed, and many more.
Silodrome was founded by Ben back in 2010, in the years since the site has grown to become a world leader in the alternative and vintage motoring sector, with millions of readers around the world and many hundreds of thousands of followers on social media.