Ural Air LE – A Sidecar Motorcycle Equipped With A Scouting Drone
Reading time: about 3 minutes.
The Ural Air LE is the company's newest sidecar motorcycle developed for 21st century adventurers who want a third eye in the sky to see the road ahead, scout for campsites, fresh water sources, or to figure out where you are when you inevitably get lost in the wilderness.
Ural Motorcycles
Ural Motorcycles started out during WW2 as Soviet military bikes copied directly from the BMW R71 – a few examples of which had been secretly bought through an intermediary in Sweden. Once the design had been reverse engineered the Soviets began producing thousands of them, well-aware of their potential use as highly-mobile infantry units to help combat the Blitzkrieg tactic favored by the Germans.
Although production initially began in Moscow, it was soon moved out of the range of German bombers into the Ural mountains. The headquarters was established in an old brewery in the town of Irbit, on the edge of Siberia.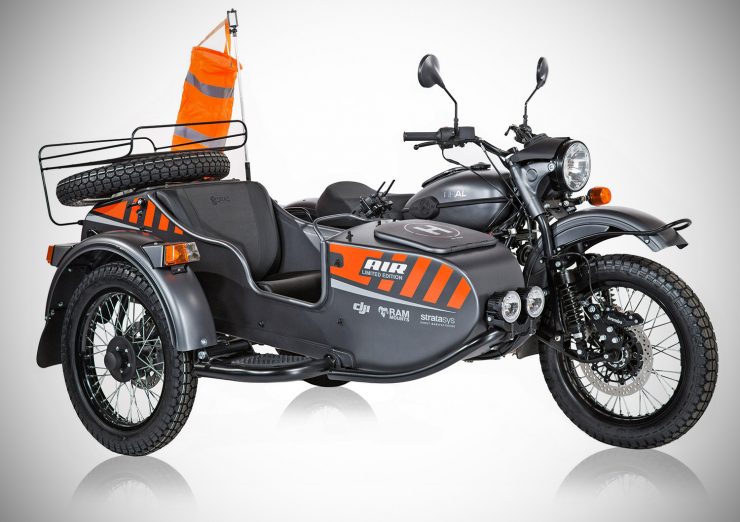 Over the decades the team at IMZ-Ural gradually updated the design, and it went from being a military-only motorcycle to being available to civilians as well. The two-wheel drive motorcycles and their rugged sidecars became a life-line to many remote Russian communities, and they remain so to this day.
Over the course of their extraordinary production run Ural have now built over 3.2 million, and this number continues to climb incrementally each year.
In 2014 a series of significant upgrades were made to the Ural model line, all motorcycles received modern fuel injection to help meet increasingly strict emissions regulations, disc brakes were fitted to all three wheels, a hydraulic steering damper was added, new far more reliable alternators were sourced from Nippon Denso, and Ducati Energia electronic ignitions became standard.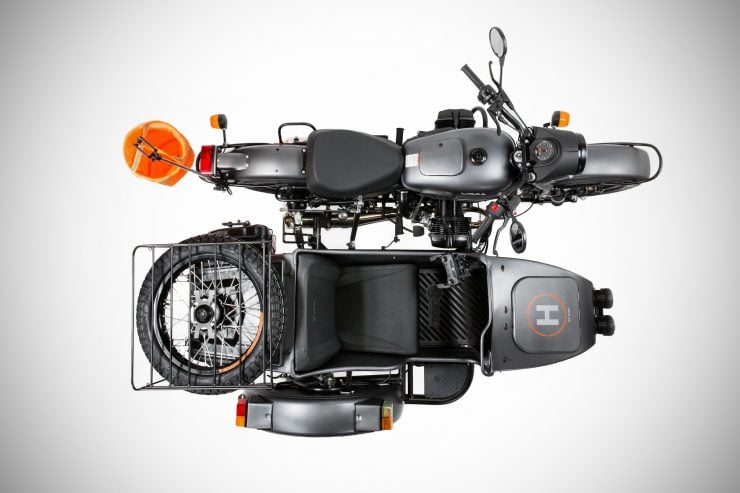 The Ural Air LE – A Drone-Equipped Sidecar Motorcycle
The Ural Air LE was released in 2018 with a strictly limited production run of just 40 units. The sidecar is equipped with a front mounted compartment containing a DJI Spark drone – capable of a maximum service ceiling of 13,000 ft, and transmitting 720p real time video from up to 2 kilometers away to the handset.
For additional safety the drone also has FlightAutonomy, allowing it to see and avoid obstacles, it also has a Return to Home button which will prompt the drone to automatically fly back to the point you launched it.
The motorcycle itself comes with on-demand two-wheel drive, it has a spare wheel with a luggage rack mounted the rear of the sidecar, and there's an extendible selfie stick attached to the rear of the motorcycle with a windsock – allowing you to monitor wind direction when launching the drone.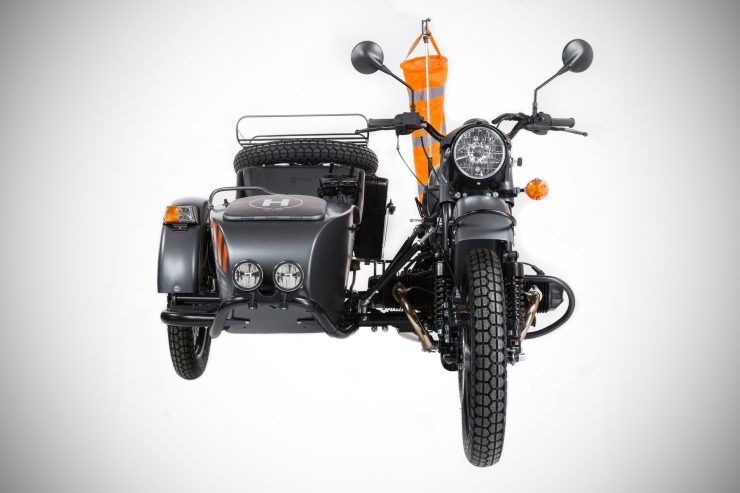 The front of the sidecar has twin spotlights to assist the main headlight at night, and like all modern examples of the combination the Ural Air LE comes with Brembo brakes all-round, Sachs shock absorbers in the rear,  fuel injection, a digital ignition, a USB charging port, and a two-year warranty.
Ural have developed a much deserved reputation for building unstoppable motorcycles, and they're proving to be an increasingly popular alternative to adventure motorcycles like the BMW R1200GS and the Triumph Tiger 1200.
If you'd like to read more about the Ural Air LE or order your own you can click here to visit Ural Motorcycles.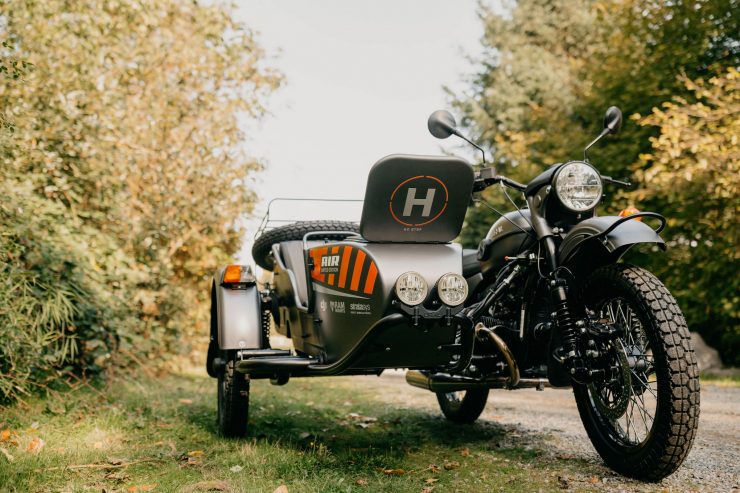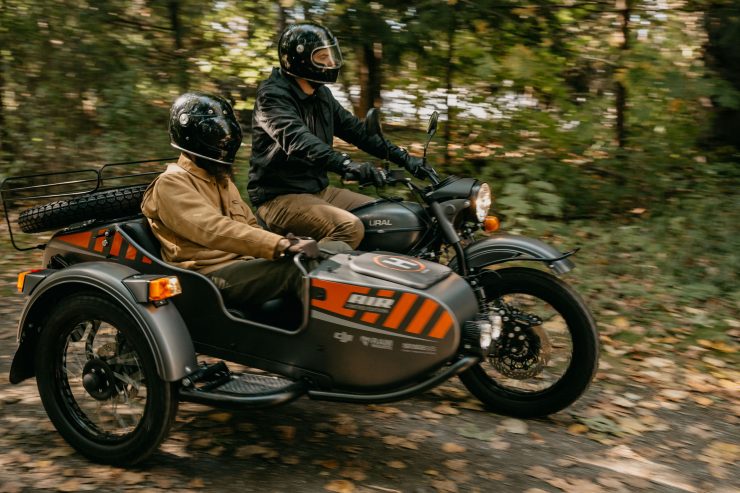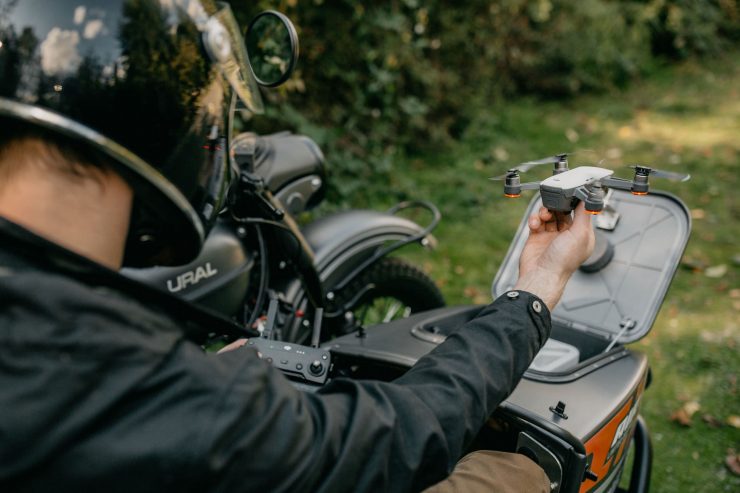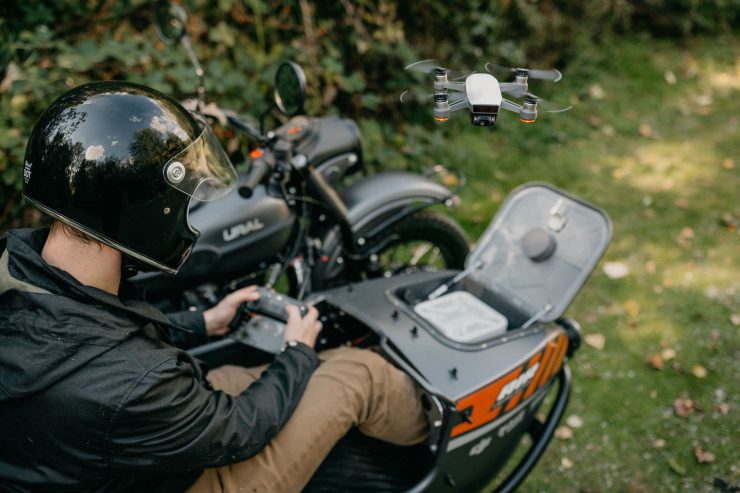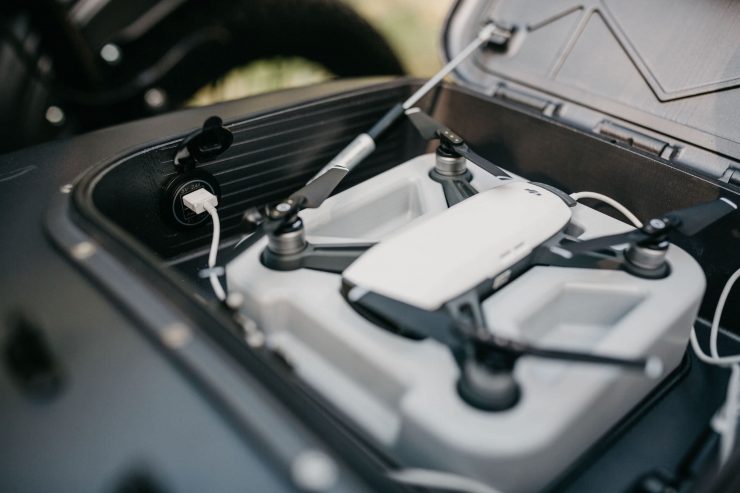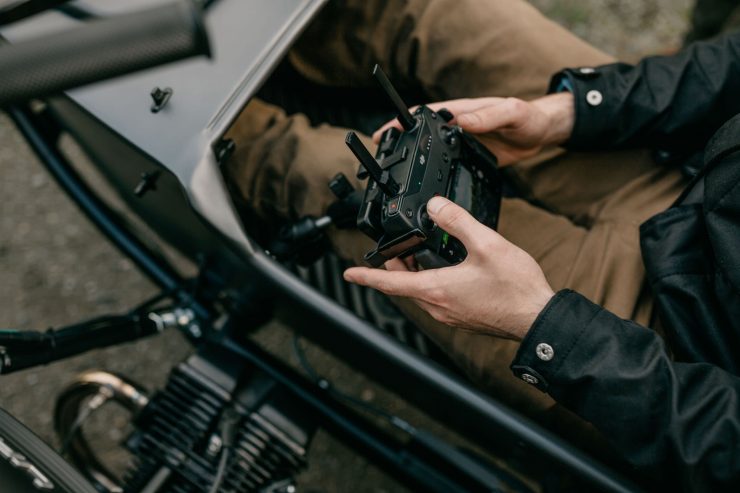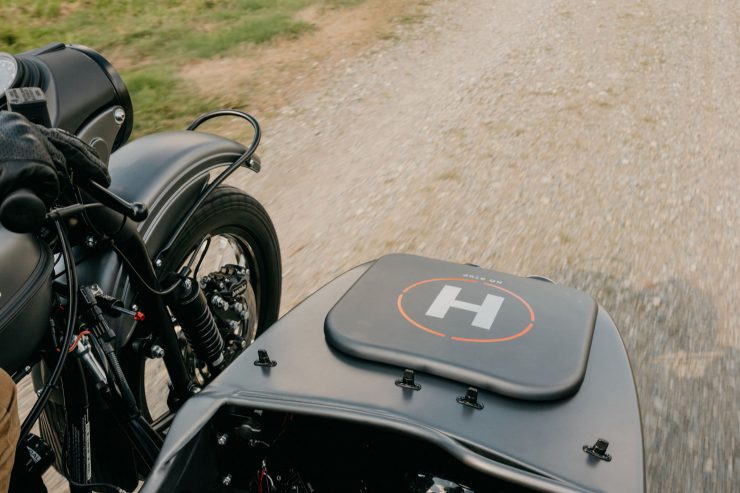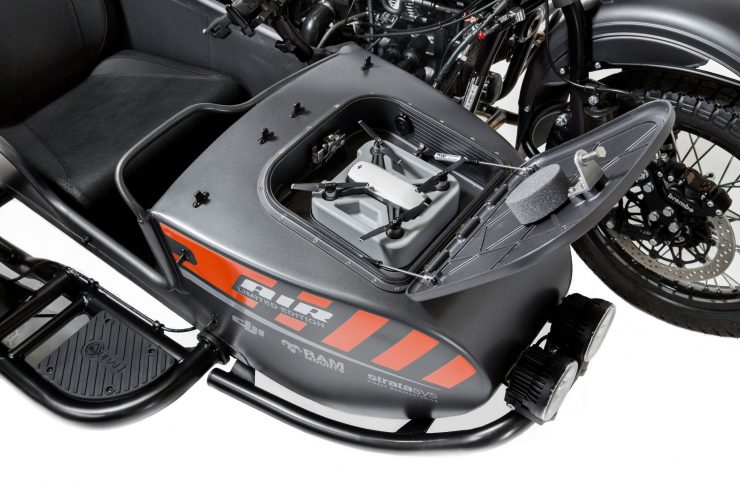 This article and its contents are protected by copyright, and may only be republished with a credit and link back to Silodrome.com - ©2020