Unimog 4×4
Reading time: about 2 minutes.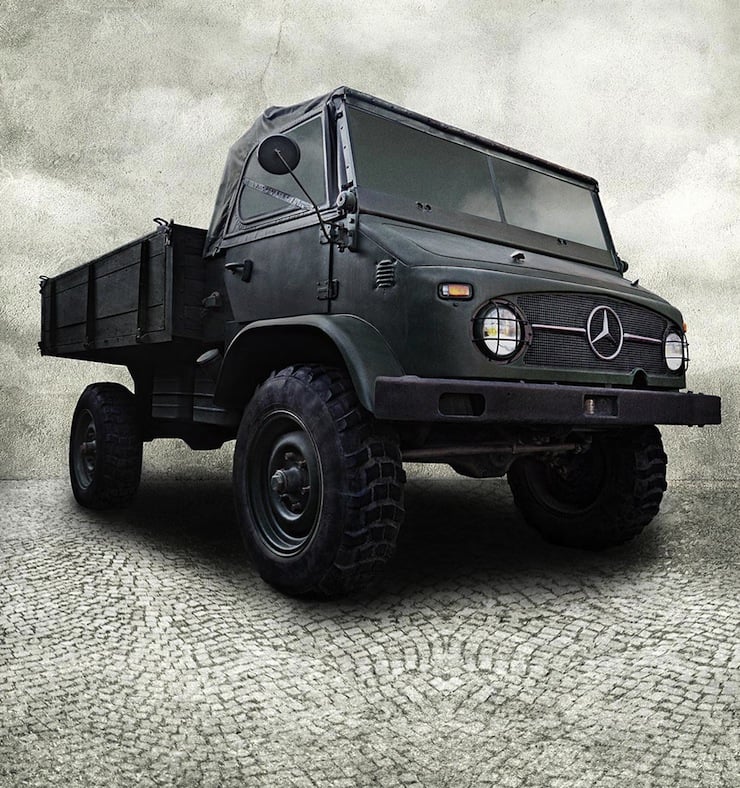 The Unimog 4×4 is quite easily one of the most iconic off-road vehicles ever made, it sits alongside the Land Rover Series I/II/III/Defender, the original military Humvee and the Land Cruiser FJ40/FJ60 as a "proper" 4×4, with no traction control, no air-conditioning and most certainly no LCD TV screens.
The Unimog pictured here is currently for sale out of Orange County, California and is being offered as either an unrestored original (for $28,000) or alternatively, as a fully restored, better-than-new example (for $140,000). Either way it's not everyday that a solid, 1955 Unimog comes along especially considering that this is only the 4th one off the production line in the 404.111 model run.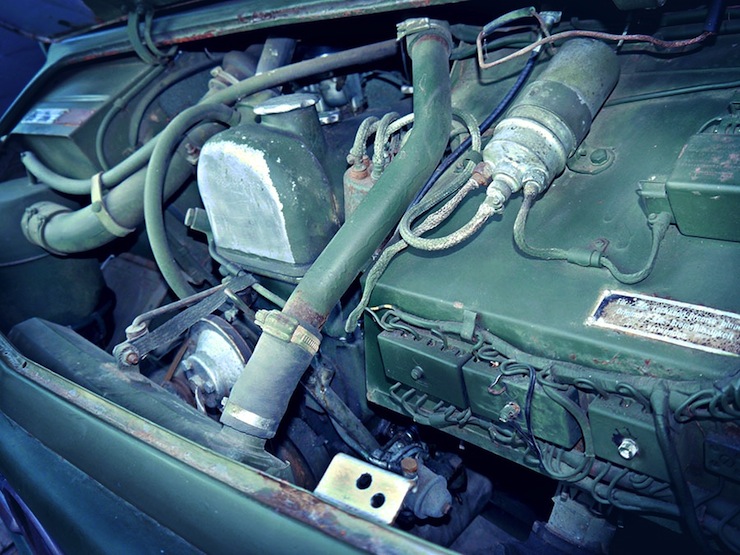 It isn't widely known that the name "Unimog" is actually an acronym for "UNIversal-MOtor-Gerät" (gerät is the German word for "machine"). The Unimog was first designed in 1946 when Germany was still rebuilding after WWII, the original prototype was designed purely as an agricultural vehicle and as such had a track width of 1,270 millimetres, the exact width of 2 standard potato rows.
In 1951 Daimler-Benz took over the production of the Unimog and by 1955 the military spec Unimog 404 S was being produced in large numbers for the West German military who were rearming in the face of an accelerating Cold War. Militaries around the world would quickly see the potential uses for the German 4×4 and before long there were Unimogs in service with the Argentinian, British, Belgian, Danish, Dutch, French, Irish, Indonesian Army, Portuguese, Finnish, Estonian, Greek, Swiss, Chilean, Bolivian Naval Force, Mexican, Pakistani, Rhodesian, Singaporean armed forces as well as the Brazilian Marine Corps, the South African National Defence Force, the New Zealand Army, the Turkish Army, the Australian Army and the Chinese PLA.
One of the stand-out features of the Unimog is the high-ground clearance, this is made possible by the portal-gears located on each of the four corners, these gears allow the axles and transmission to be higher than the tires' centres. Another interesting feature is the use of a flexible chassis, Unimogs use their chassis as a suspension element which helps to keep all four tires on the ground at the same time.
If you're one of those vintage off-road enthusiasts (like us) you can hit the link here to check out this Unimog's for sale listing, just be prepared to begin rationalising the sale of your wife's Prius so you can afford to take it home.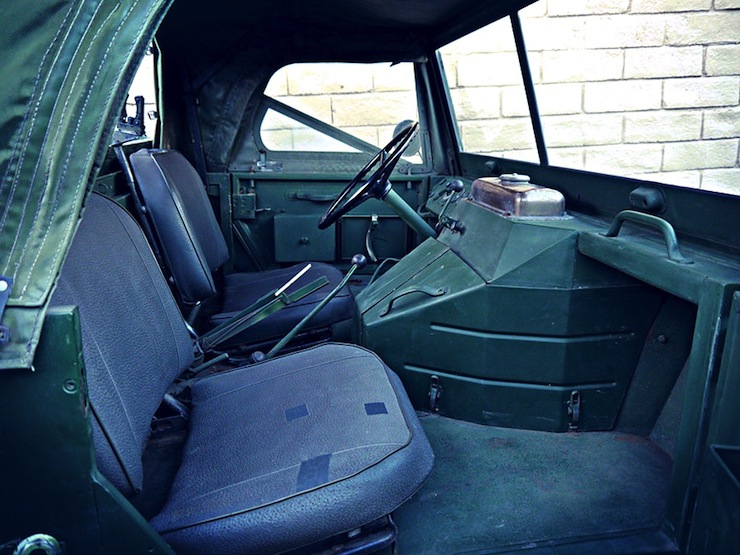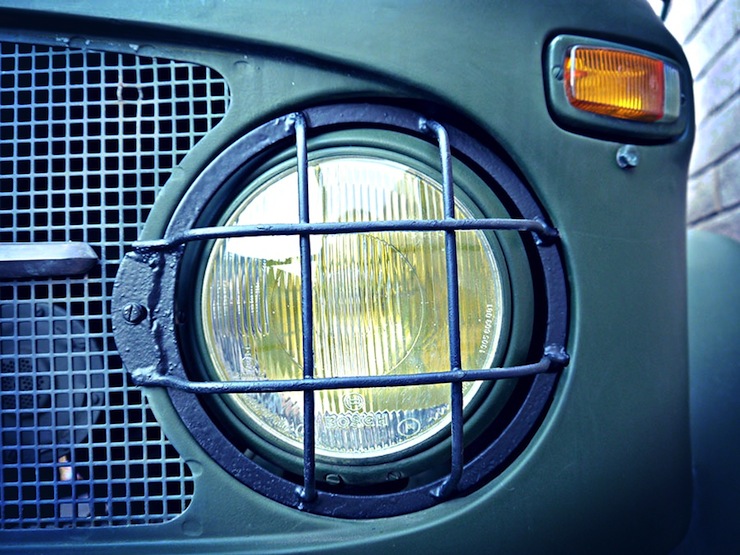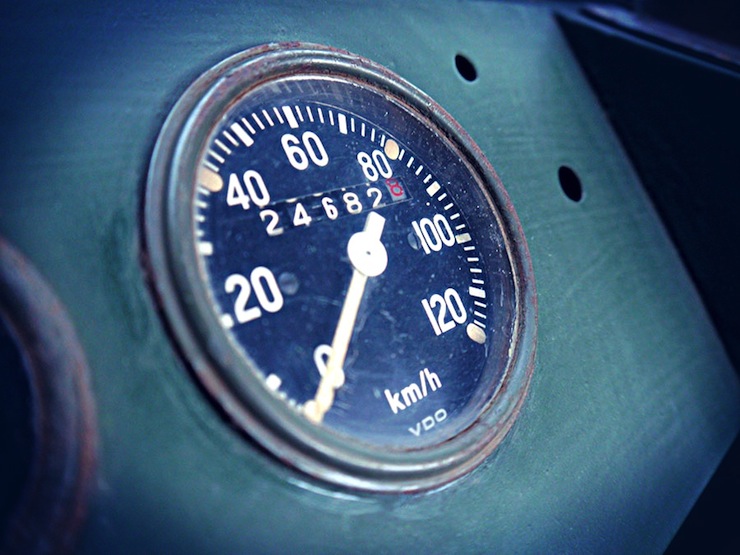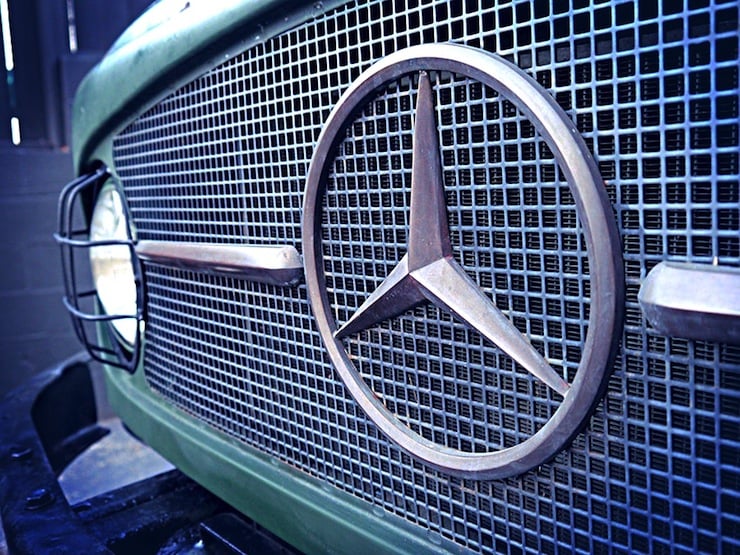 Additional information provided by Vision Film Works and Wikipedia.
This article and its contents are protected by copyright, and may only be republished with a credit and link back to Silodrome.com - ©2020