This list of 20 motorcycle films is a collection of my personal favourites, it includes both feature films and documentaries from the 1950s right the way through to 2014, you'll have seen some of them and not seen others (probably) so take a scroll through and see what you like.
Not all of these films are as moto-centric as The Wild One, but they do all include a hefty dose of two-wheeled exploits – I've included a brief blurb for each film, as well as the film's official poster and a link out to eBay if you'd like to grab a copy.

12 O'Clock Boys
This is the newest film here, it came out in 2014 and follows the story of Pug, a young man who desperately wants to join Baltimore's most infamous motorcycle gang – the 12 O'Clock Boys. As a documentary the film offers a window into a motorcycle subculture that many of us know nothing about, and it's fascinating to see a motorcycle gang running rampant without a beard, a leather jacket or a Harley-Davidson anywhere in sight.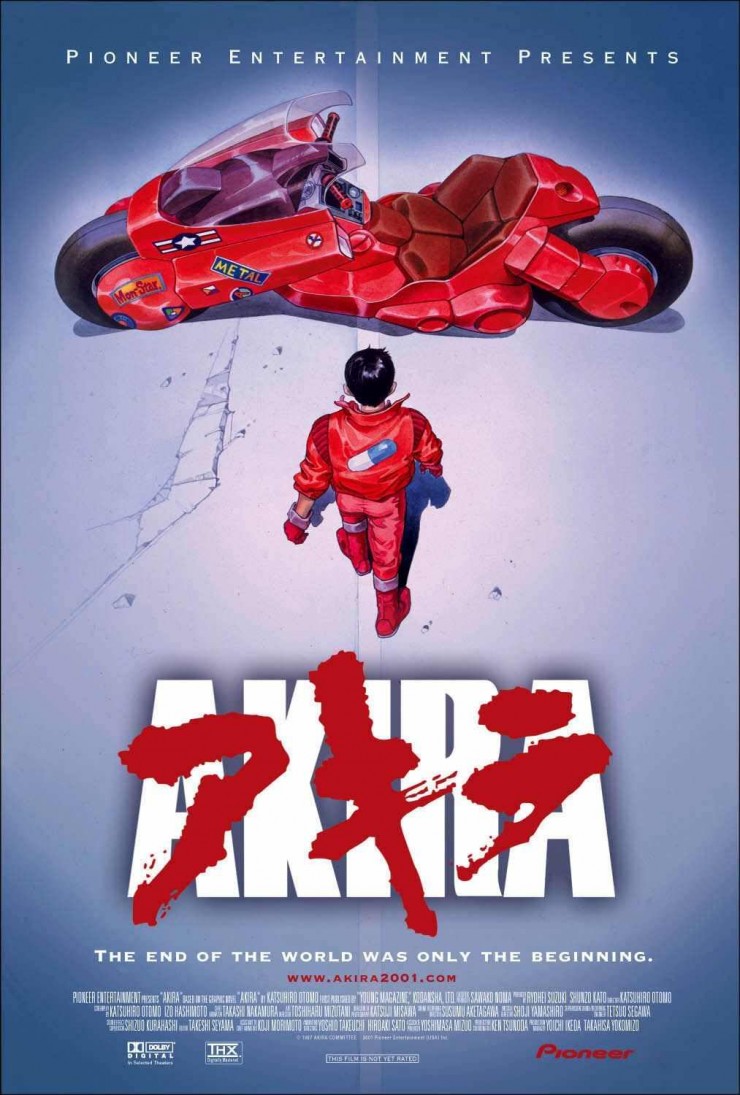 Akira
This is one of the most famous and iconic Anime films ever made, it's based on the Manga by Katsuhiro Otomo and features a futuristic-motorcycle based antihero called Tetsuo who is being hunted by the police after becoming telekinetic.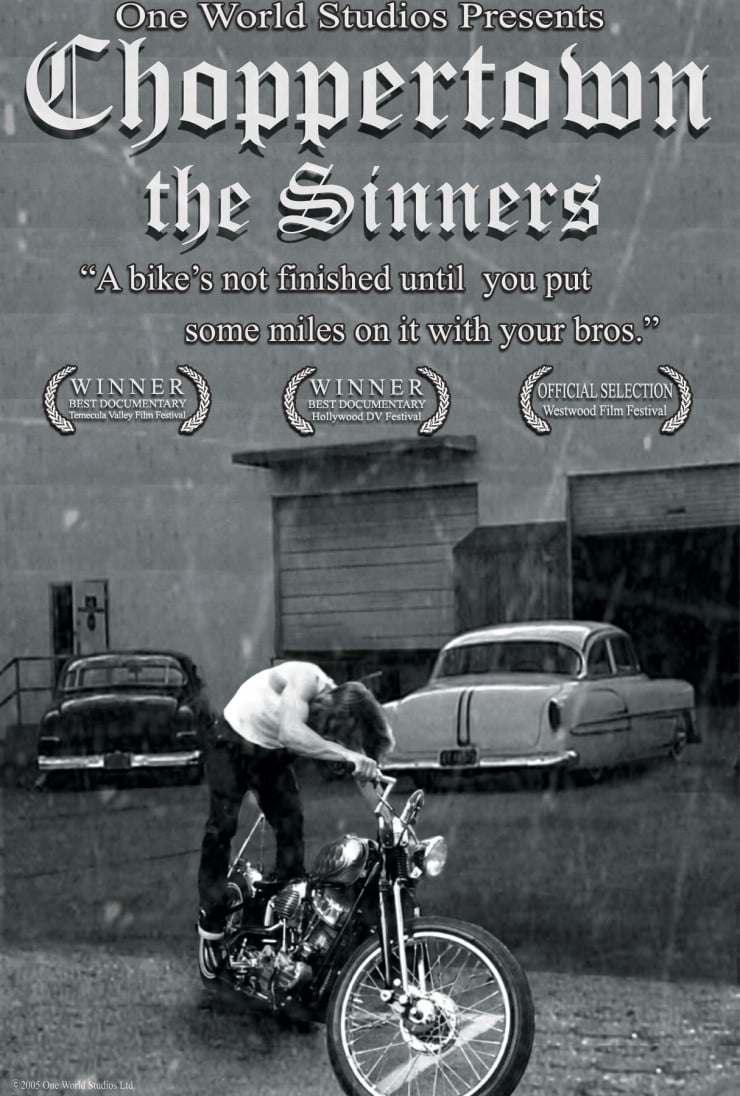 Choppertown: the Sinners
This documentary is a wonderful and very welcome counterweight to the likes of Orange County Choppers, its a documentary about real motorcyclists customising their daily rides – not chrome show ponies that are incapable of even basic cornering.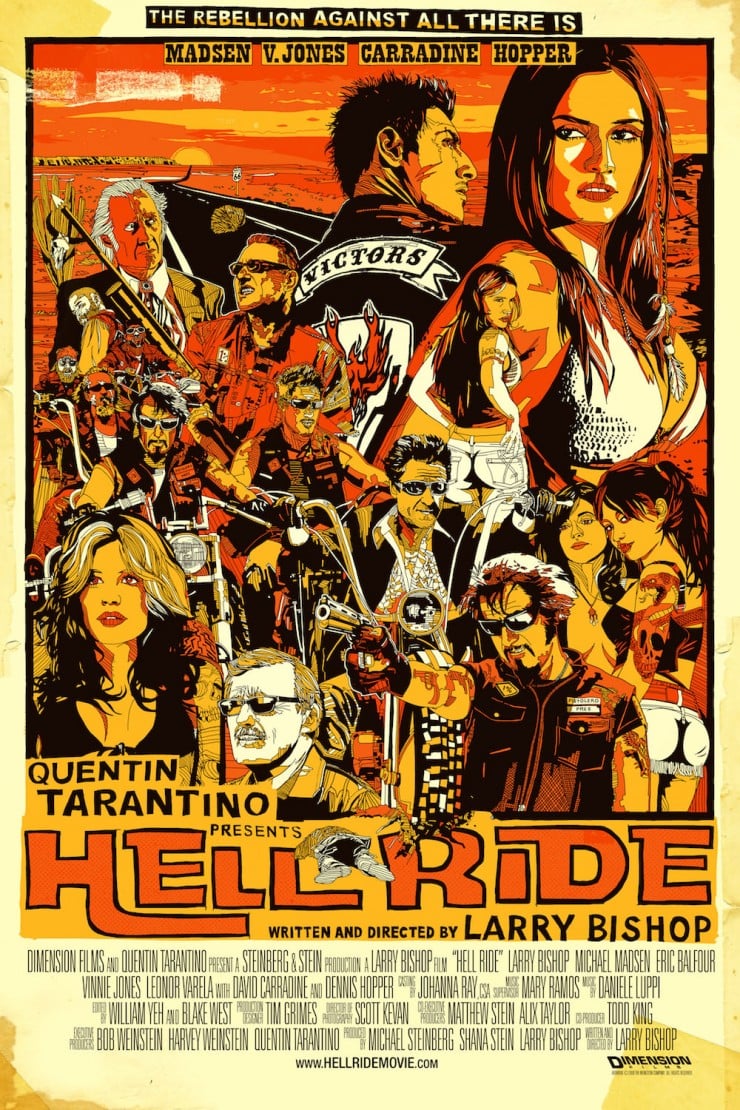 Hell Ride
Hell Ride is a modern film that's closely based on the classic motorcycle gang films of the 1960s and 1970 (many of which you'll find listed here). The film is a collaborative effort between Quentin Tarantino and Larry Bishop, its story line follows a biker gang seeking revenge after one of their fellow members is killed.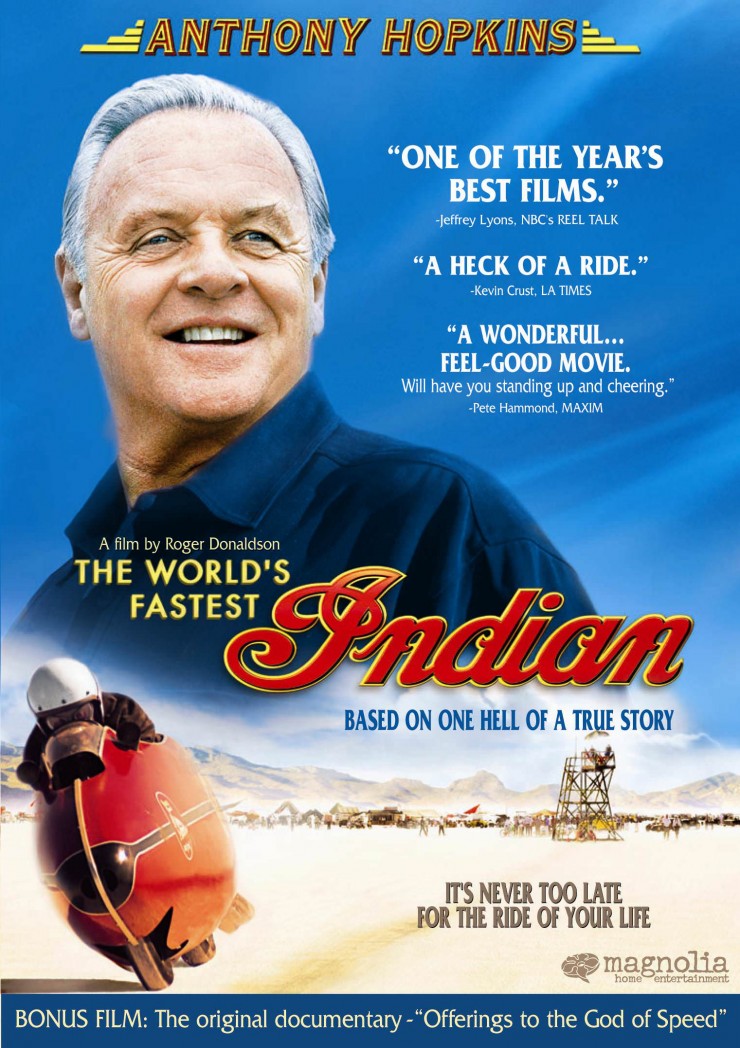 The World's Fastest Indian
This is the only film in this collection that I'm not going to blurb, I'm going to ask you to trust me and watch it. You'll be very glad you did. And it's a true story.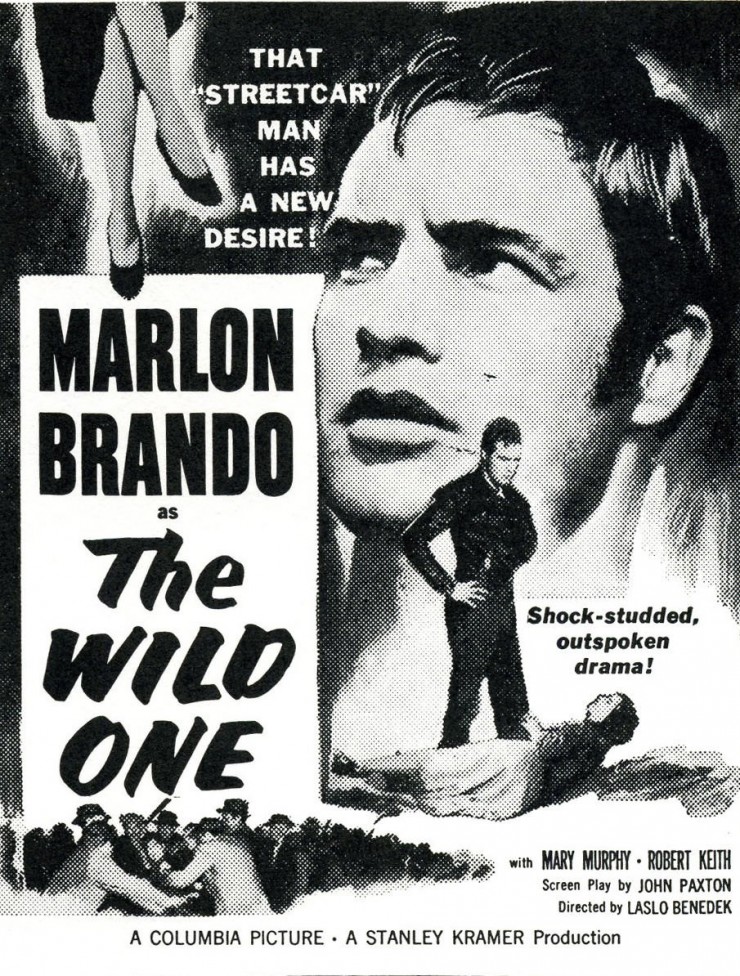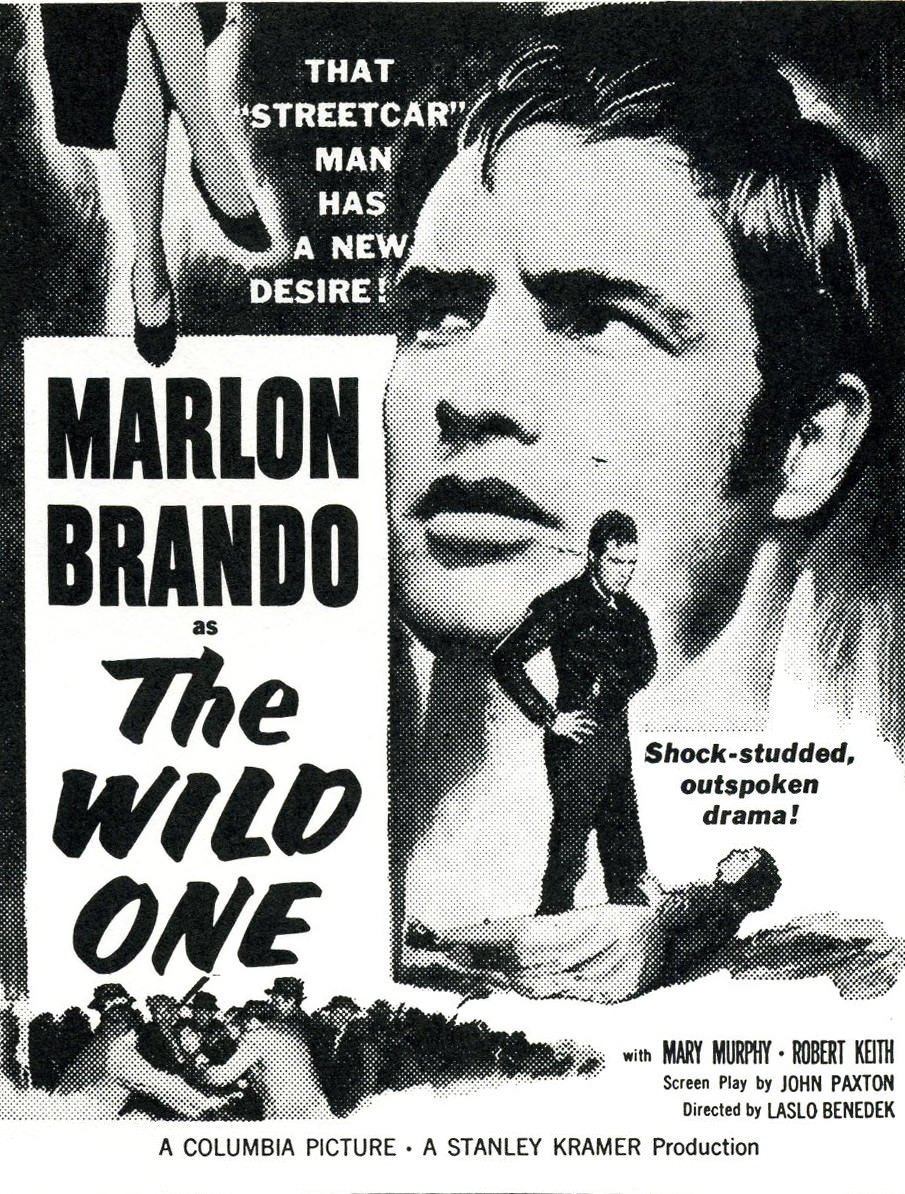 The Wild One
Largely considered to be the original biker film, The Wild One follows the story of Johnny (Brando) and his gang of motorcycle misfits as they invade a small town after being kicked out of a motorcycle competition.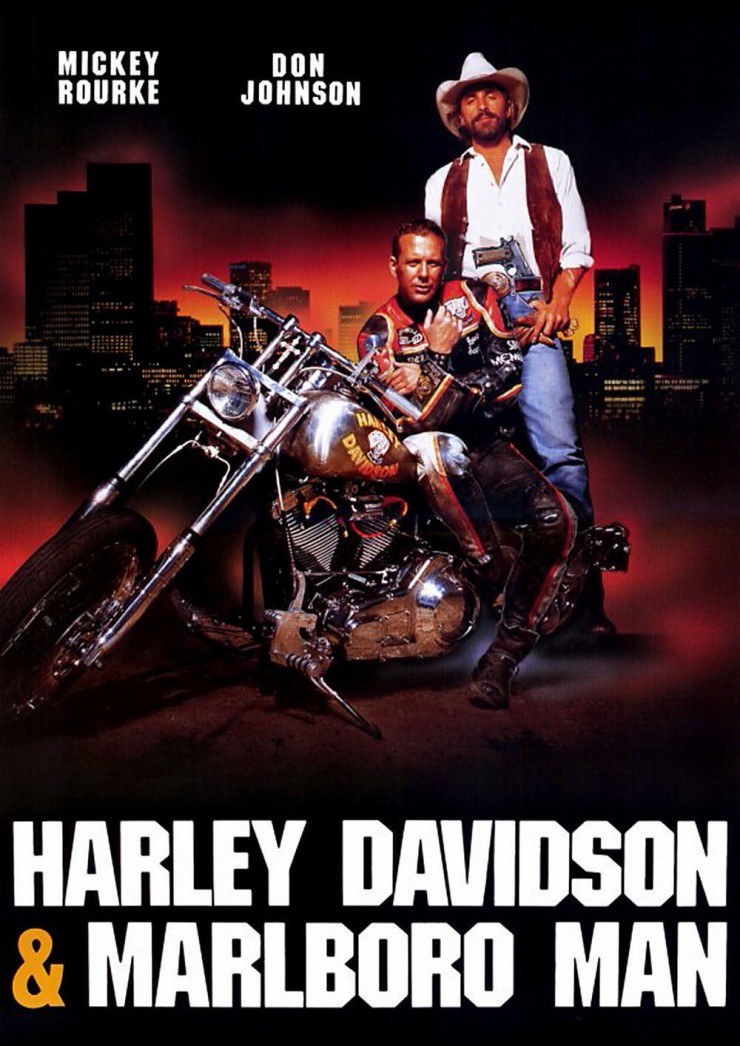 Harley Davidson and the Marlboro Man
Starring Mickey Rourke and Don Johnson this film quickly established itself as one of the most important of the "new guard" of motorcycle-based rebel films. It's still a good watch 25 years after it was released and is well worth a space on the DVD shelf.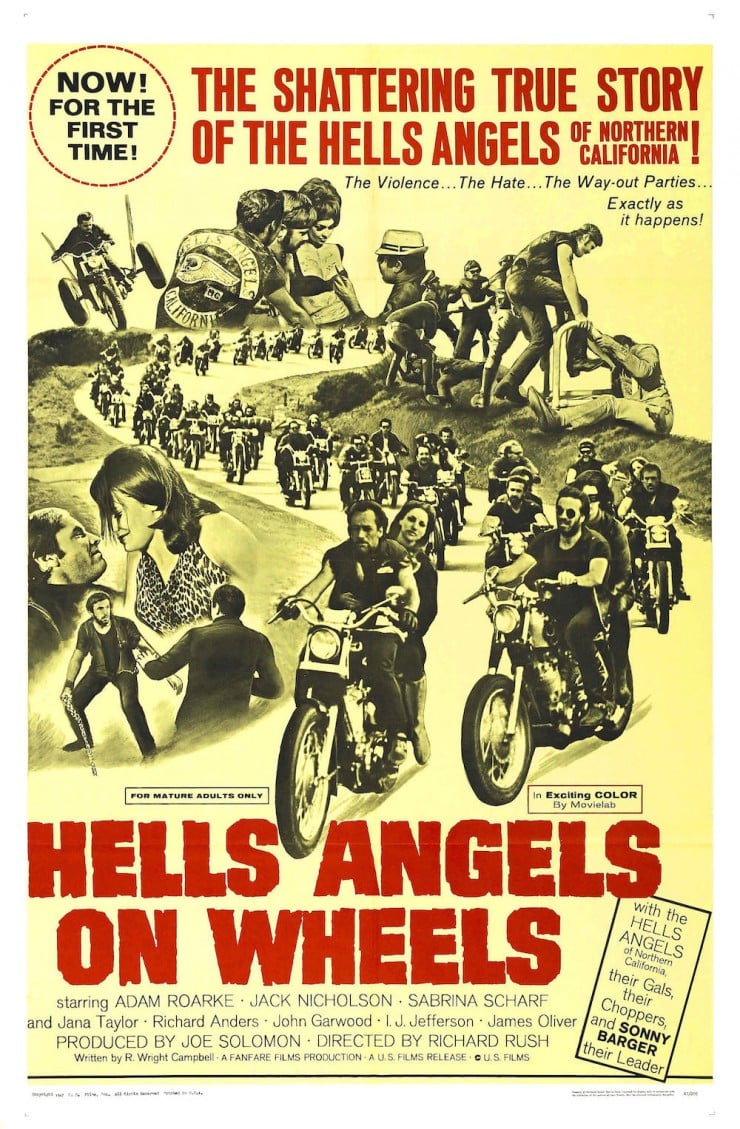 Hells Angels on Wheels
This is one of my own personal favourites, it centres around a gas station attendant named Poet (Jack Nicholson) who falls into a lige with a biker gang that pass through his town. It's a film that spawned countless copies and launched the career of Nicholson – so it's a must watch.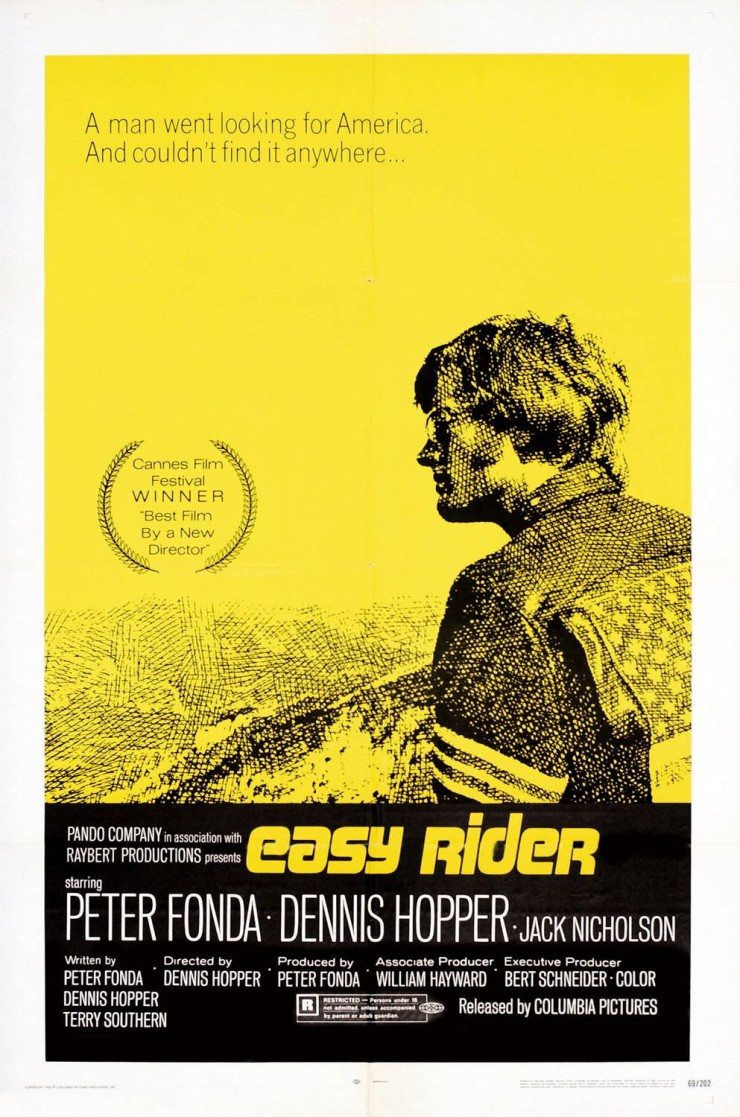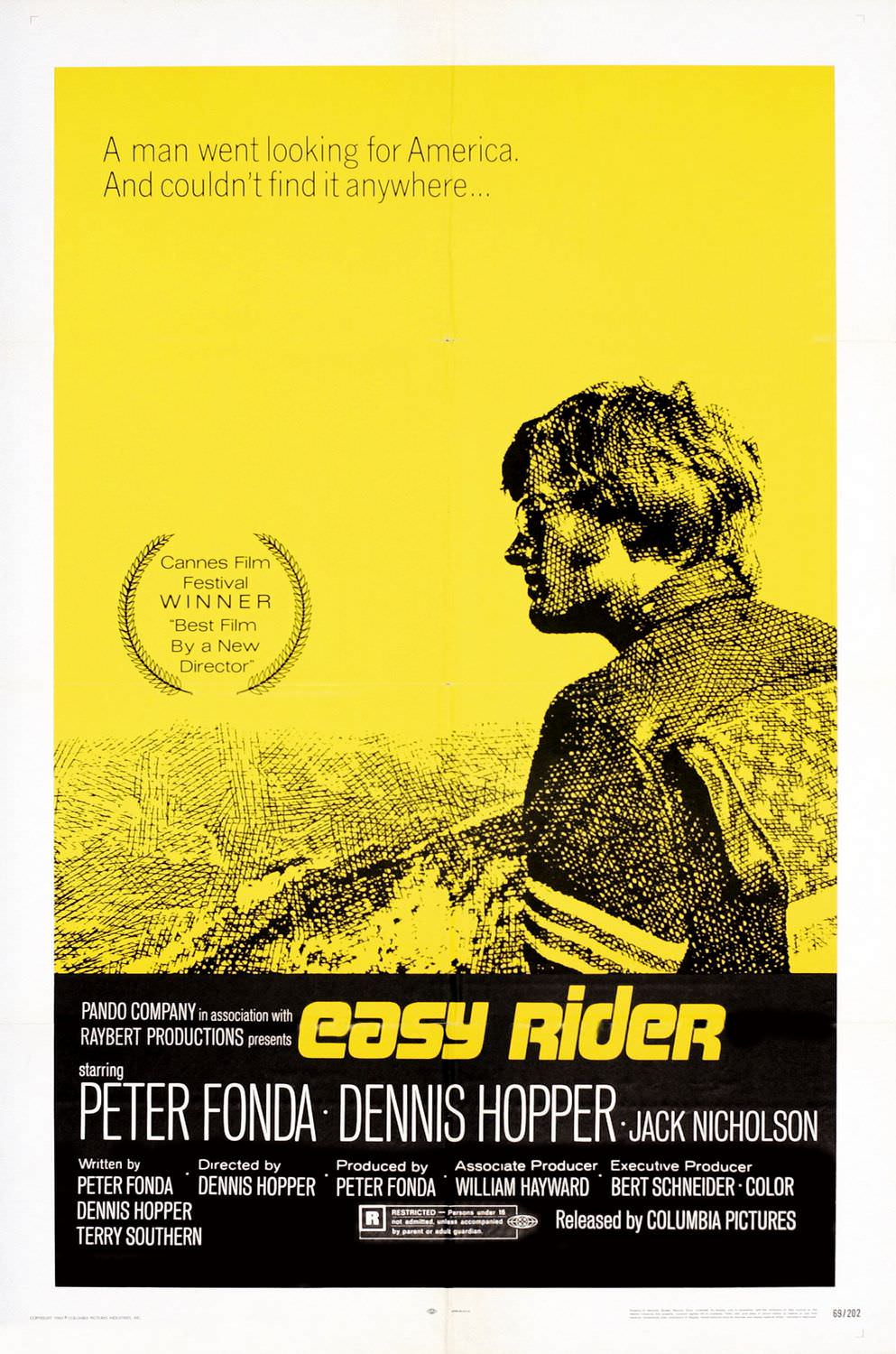 Easy Rider
This is one of the most iconic American counter-culture films ever made, it follows the entertaining and illegal adventures of Peter Fonda and Dennis Hopper, with Jack Nicholson chiming in for good measure.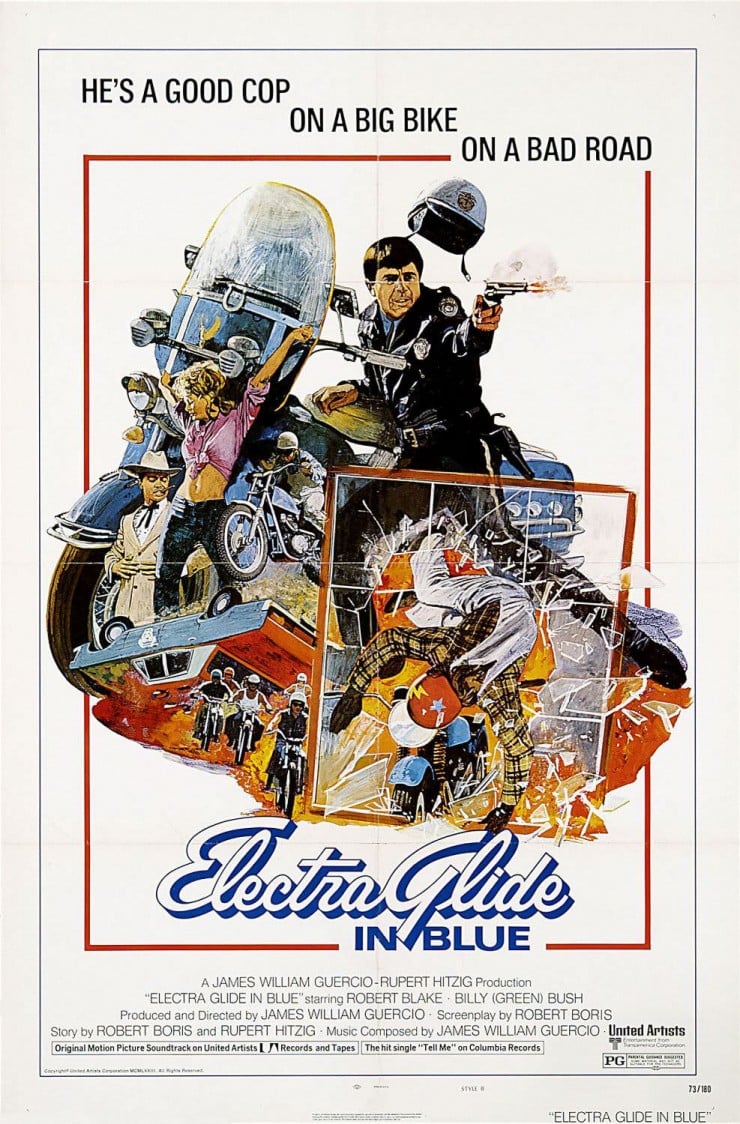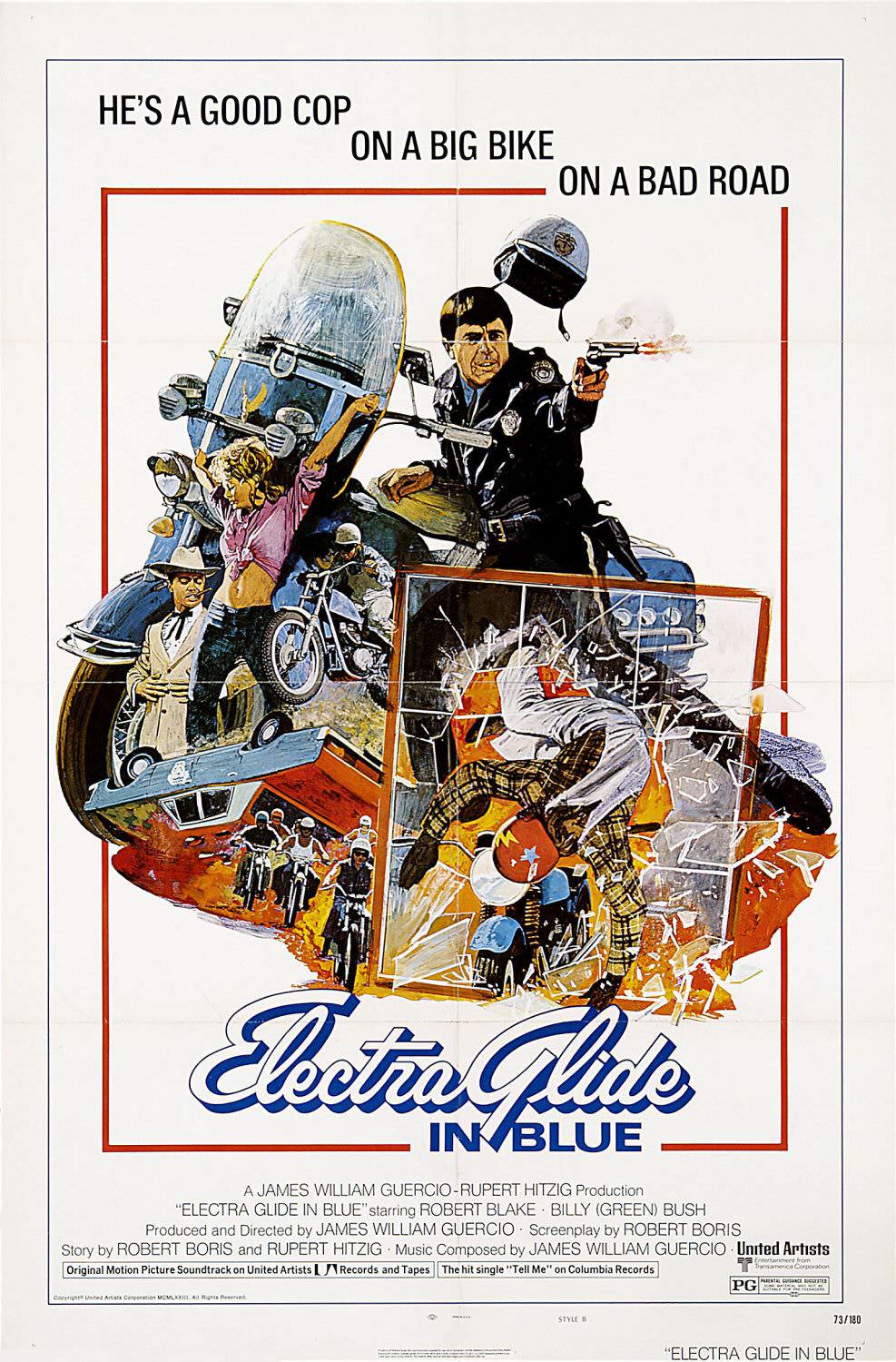 Electra Glide in Blue
This classic 1973 films follows the story of a small town cop who wants to advance to detective, his chances look slim until he stumbles across a suspicious suicide that leads him into the most dangerous investigation of his career.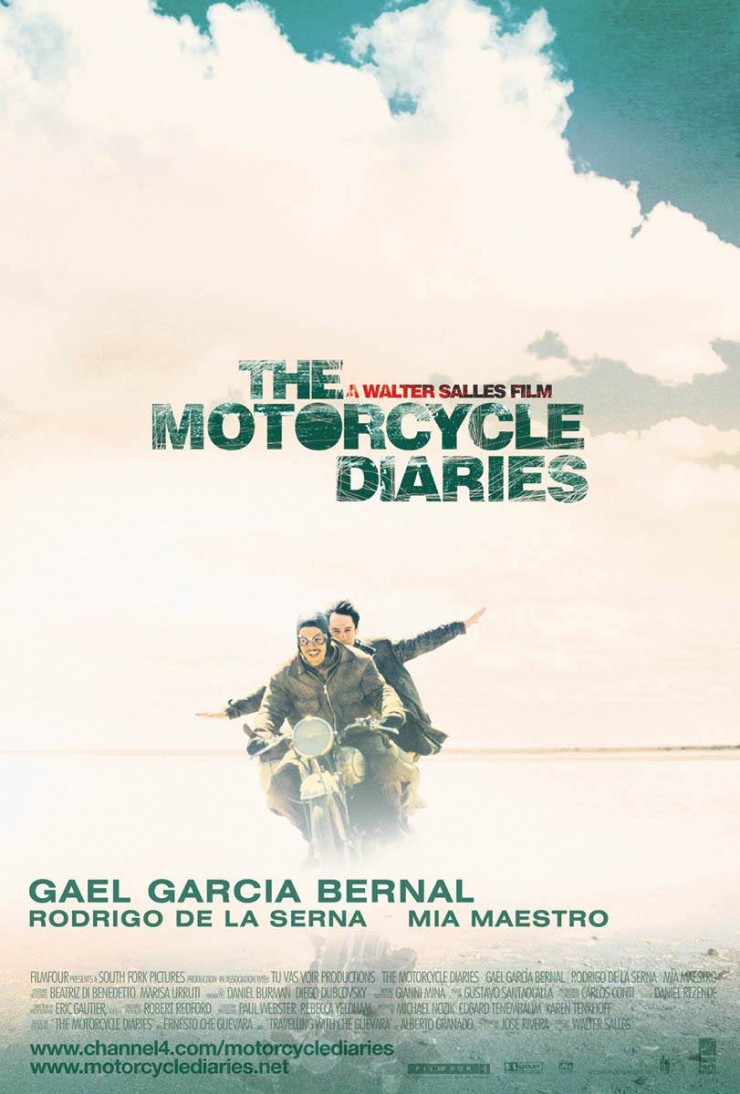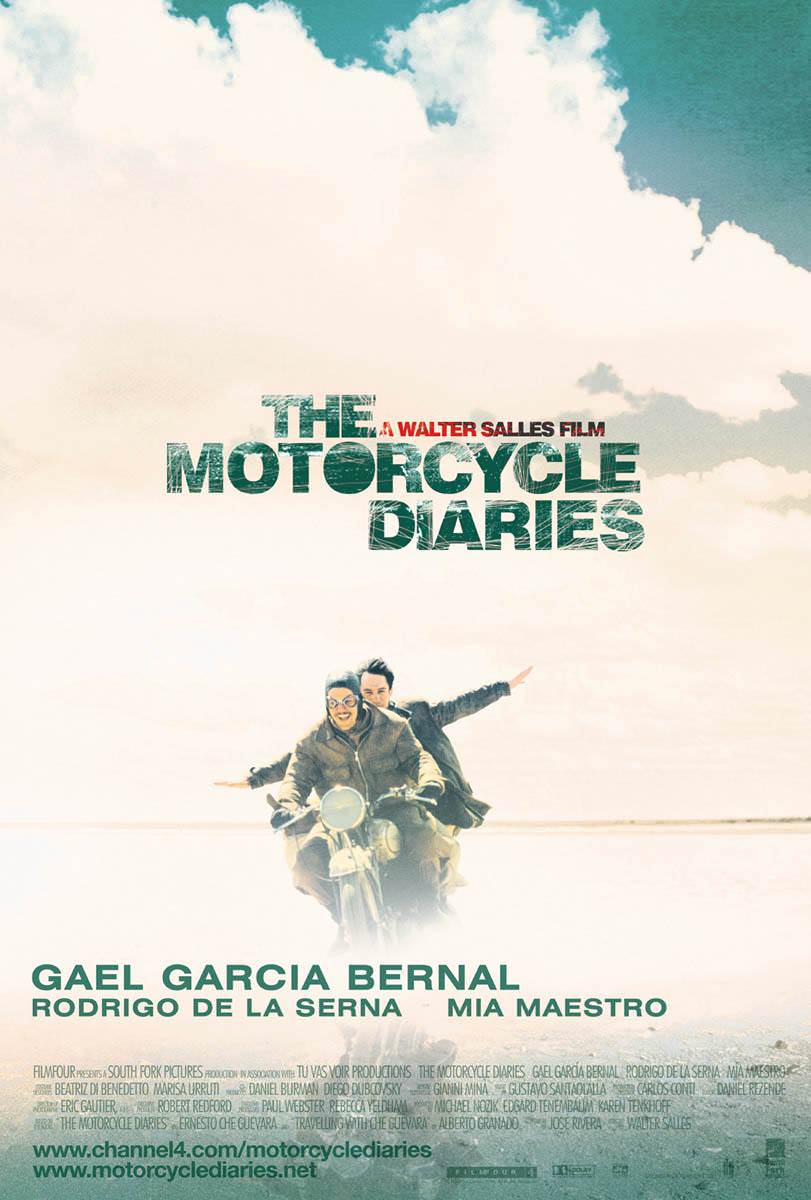 The Motorcycle Diaries
This is one of the rare modern films based around motorcycles that actually doesn't involve gangs, counter culture or death enmasse. If you like road trips, vintage Nortons and history, this film is essential viewing.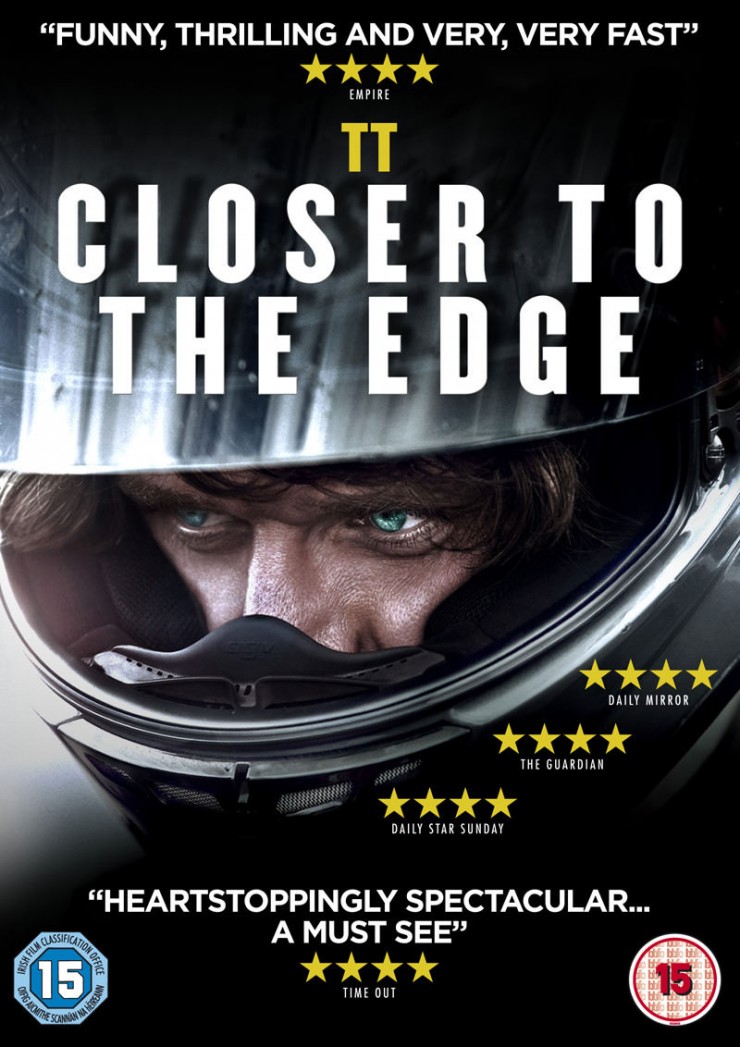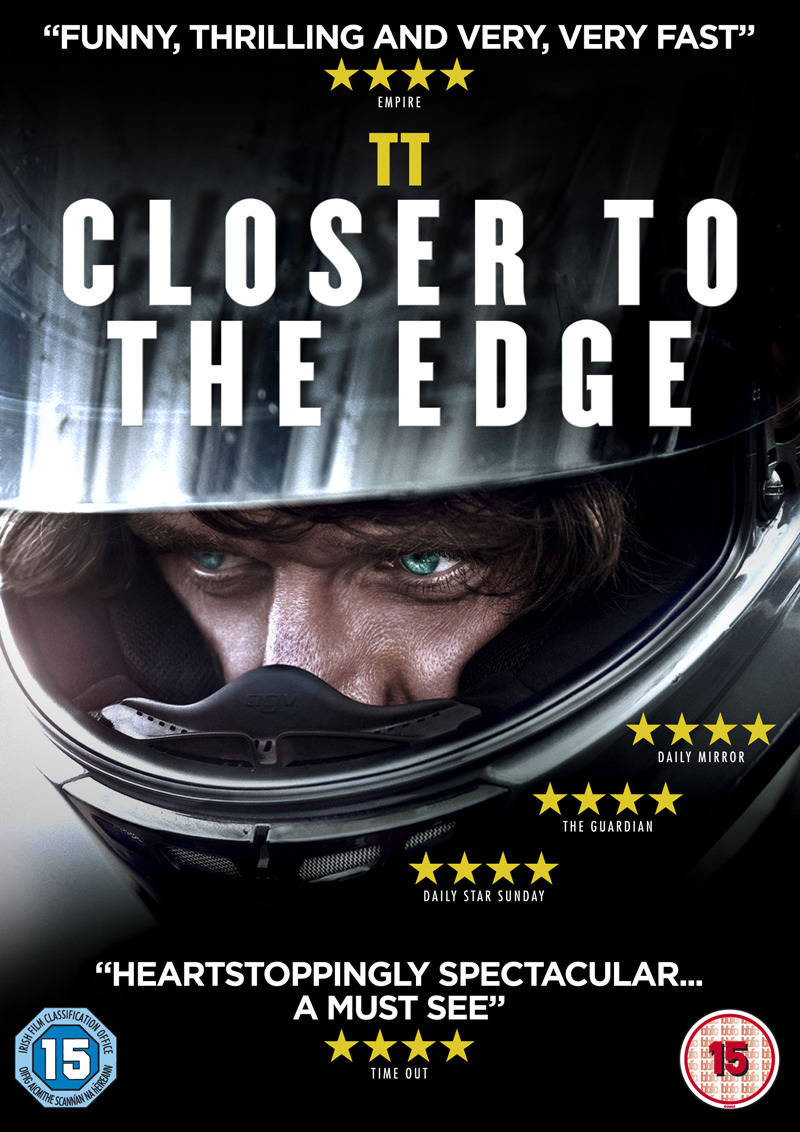 Closer to the Edge
This is a documentary that'll have you white-knuckling your couch cushions, it's a brilliantly filmed look at the Isle of Man Tourist Trophy and if you're anything like me, you'll spend the entire film marvelling at guts it takes to hit these speeds on those roads.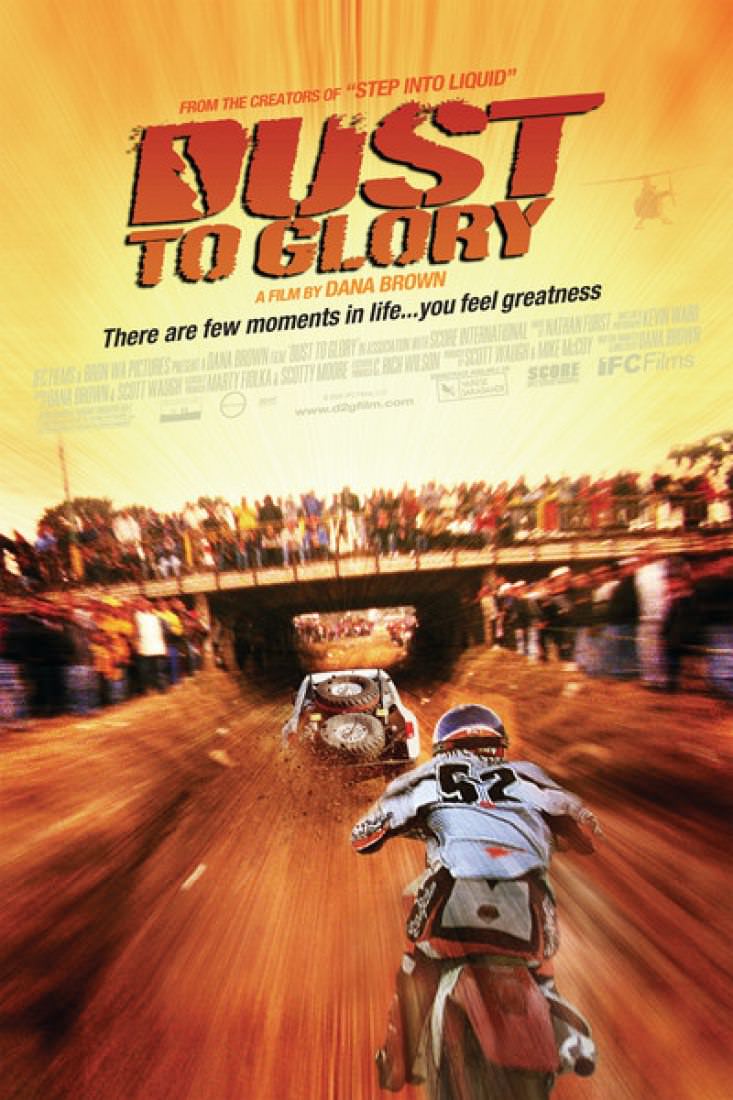 Dust To Glory
Offering a close look behind the scenes of the Baja 1000, Dust To Glory is a seat-of-the-pants ride along with some of the fastest men and women who race off-road. After watching this film I spent months struggling with the desire to buy an old VW and dedicate the rest of my life to hammering across the desert.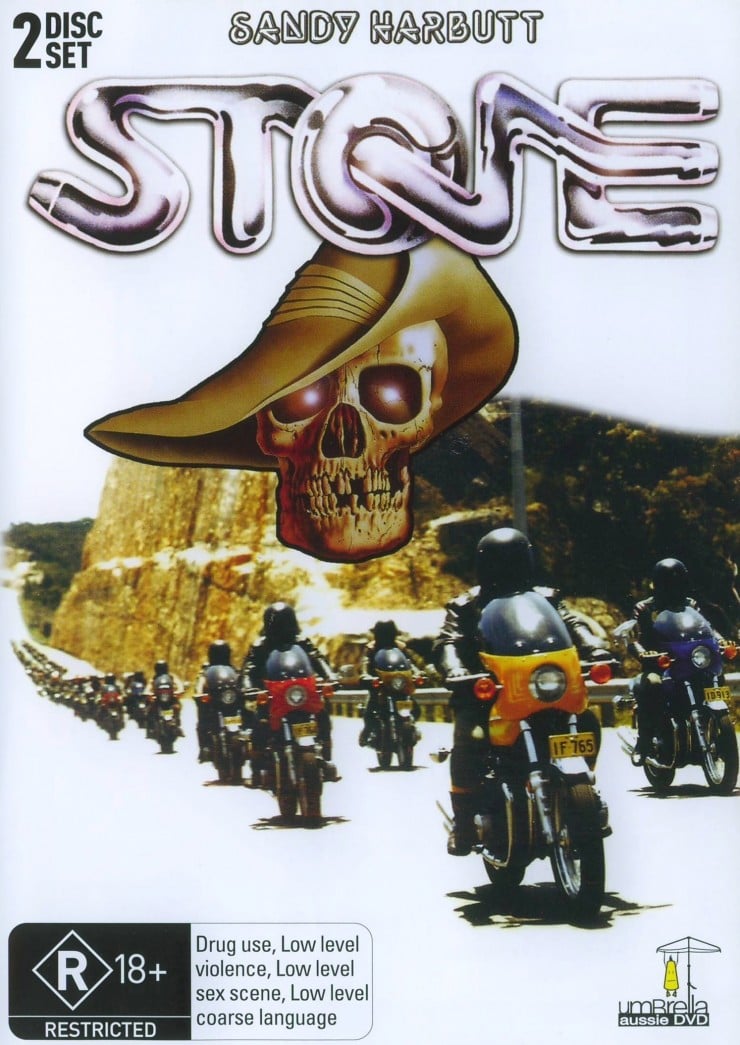 Stone
Stone is a 1974 film from Australia, it centres around an undercover cop called Stone as he infiltrates a biker gang to find out who is killing its members. It's interesting to see motorcycle culture in countries other than the USA, especially when viewed through the prism of the 1970s.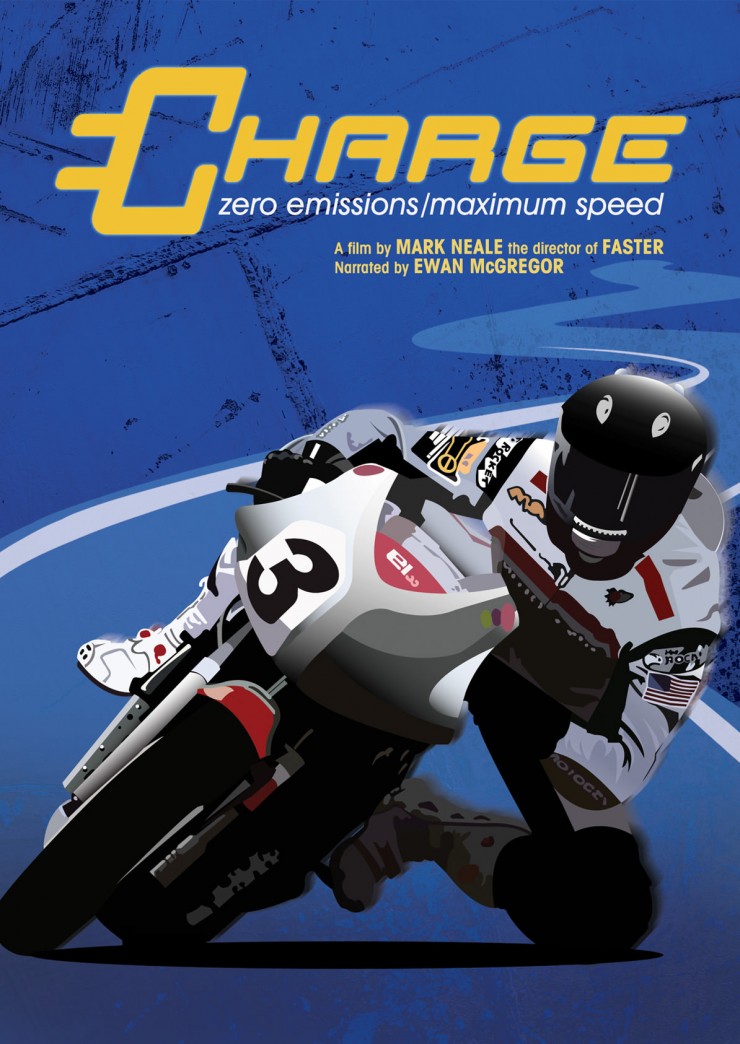 Charge
In my opinion, this is one of best motorcycle documentaries of the modern age. It's narrated by Ewan MacGregor and covers the story of the men and women taking bleeding-edge electric superbikes to the Isle of Man to compete with the fastest riders in the world.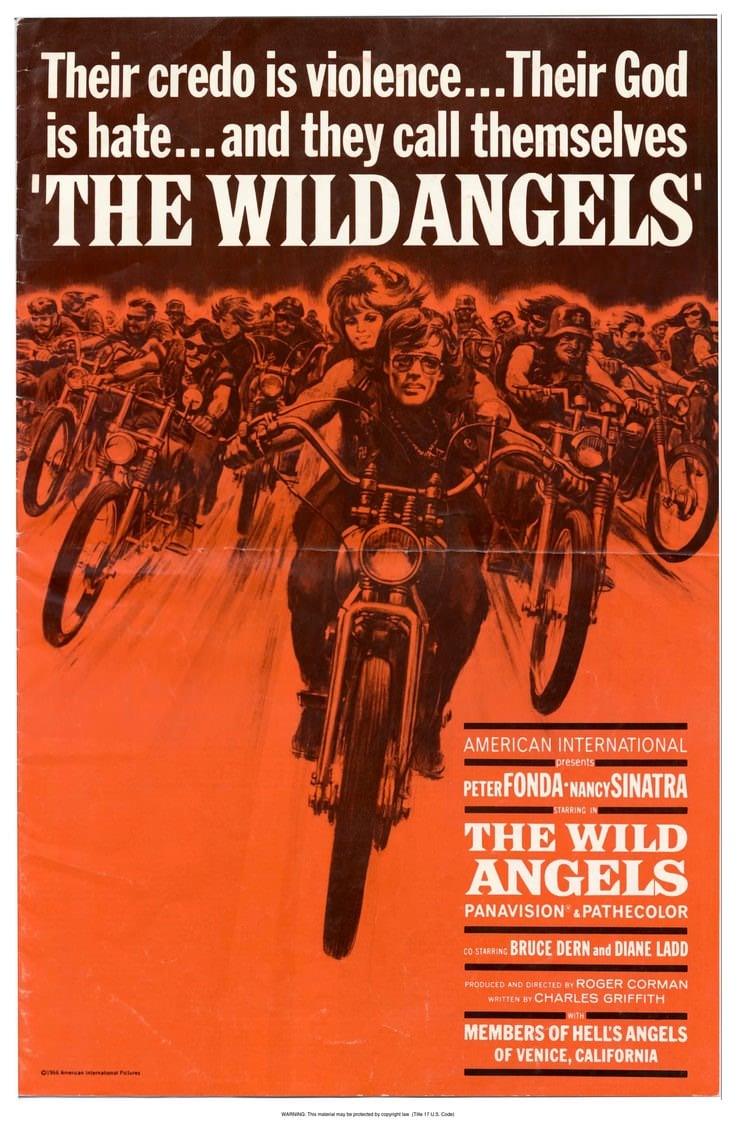 The Wild Angels
The Wild Angels was an exceedingly edgy film for its era, it contains death, violence, rape and murder – It also features a number of real Hells Angels that had been cast in cameo roles.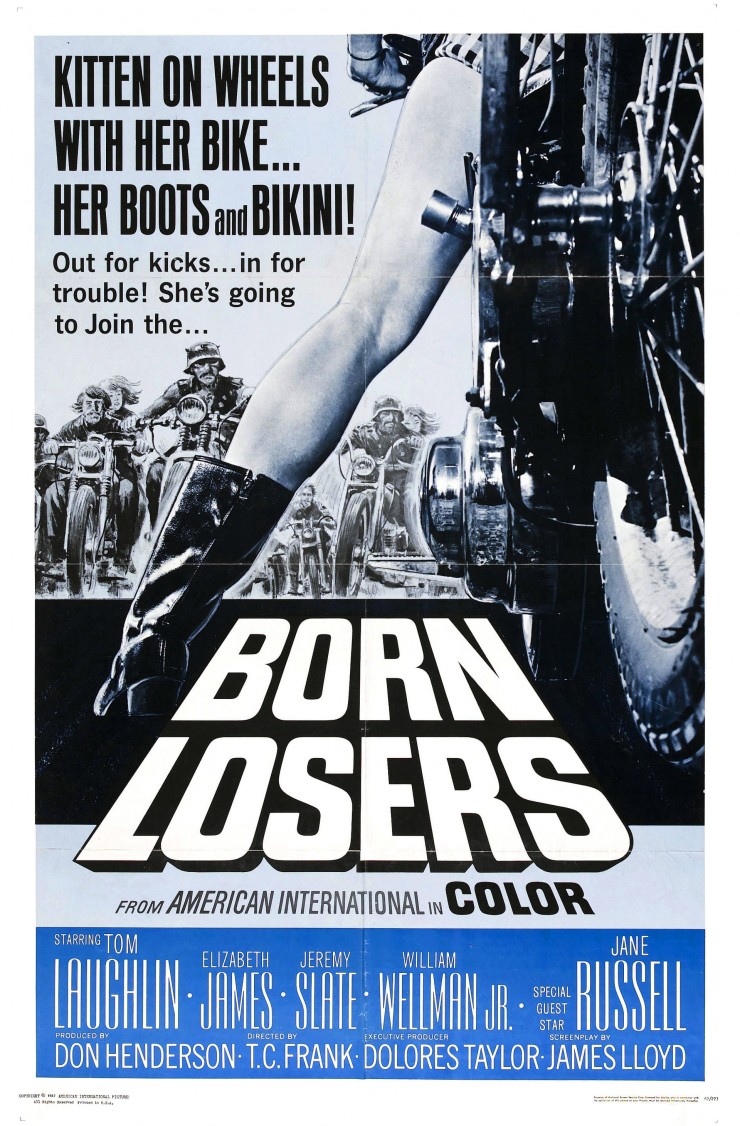 The Born Losers
Remembered as one of the first of the American vigilante films, The Born Losers follows the story of a Green Beret and half Native American who gets himself into trouble trying to save a girl from a biker gang. It's an engaging 2 hour film and somewhat interestingly, the lead actor is also the writer-director (Tom Laughlin).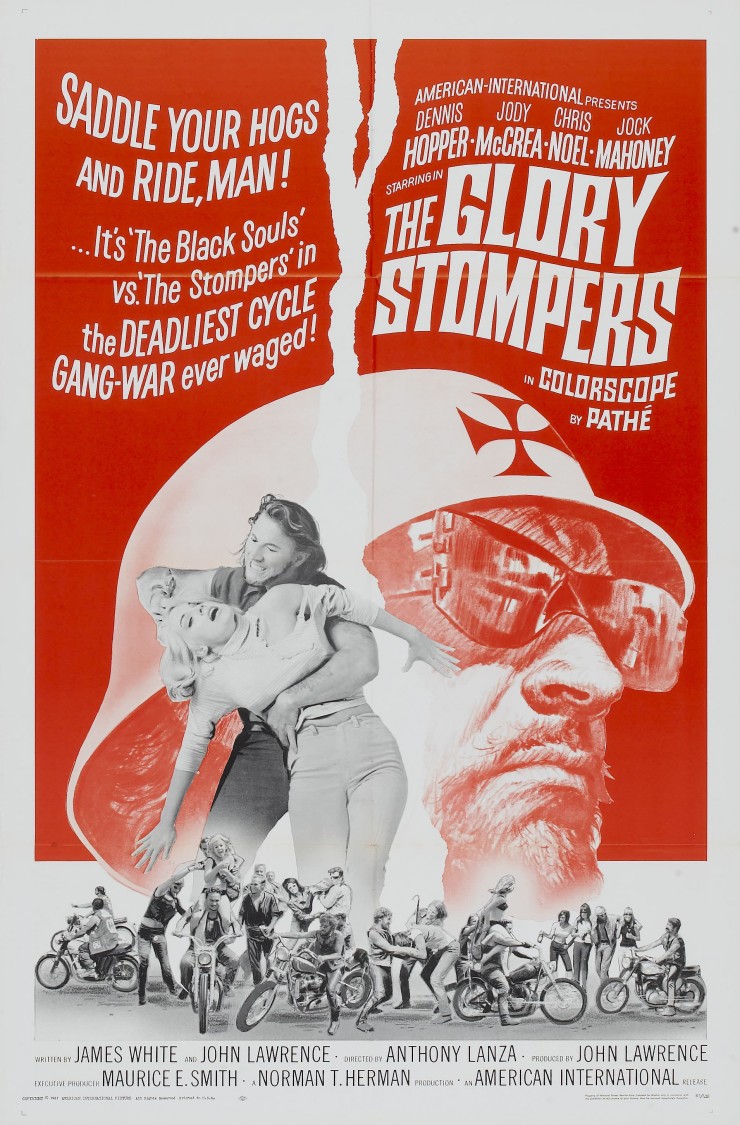 The Glory Stompers
The Glory Stompers was a precursor to Easy Rider for Dennis Hopper, it follows Chino (Hopper) as he starts an inter-gang war by kidnapping and viciously mistreating the leader of the opposing gang and his lady.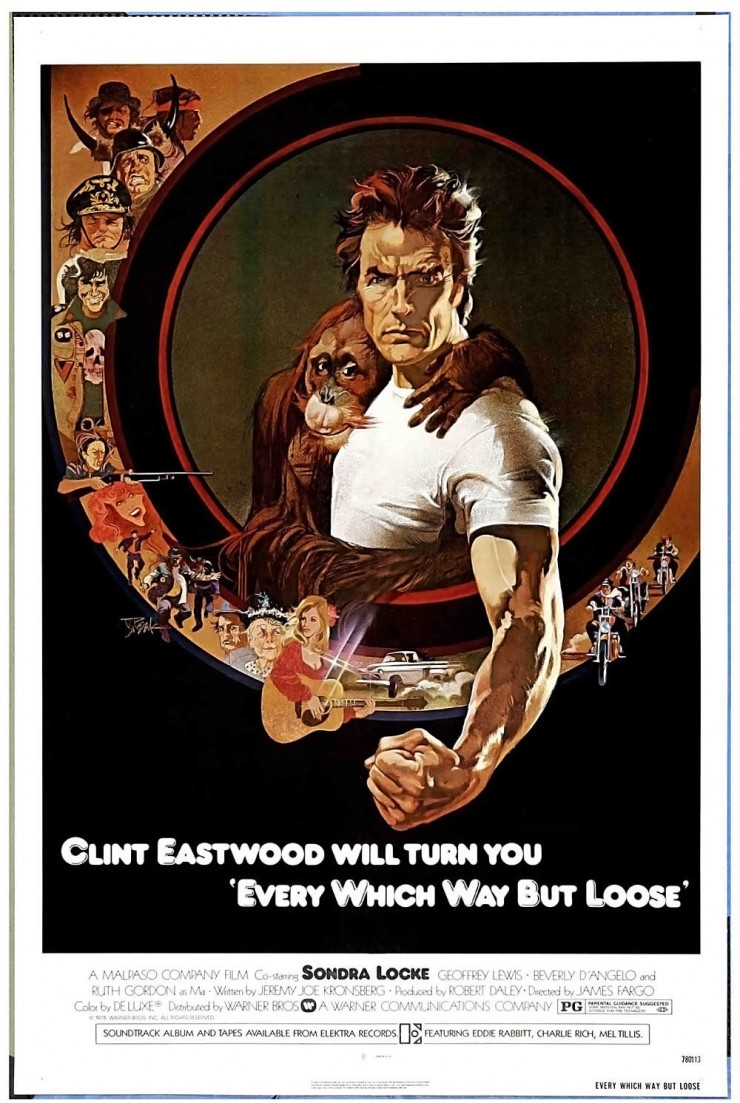 Every Which Way but Loose
This was Clint Eastwood's first ever comedic film, it was also a significant financial success at the box office. The film is surprisingly unknown in the modern day, most people I've spoken to under the age of 40 haven't seen it, which seems a damn shame.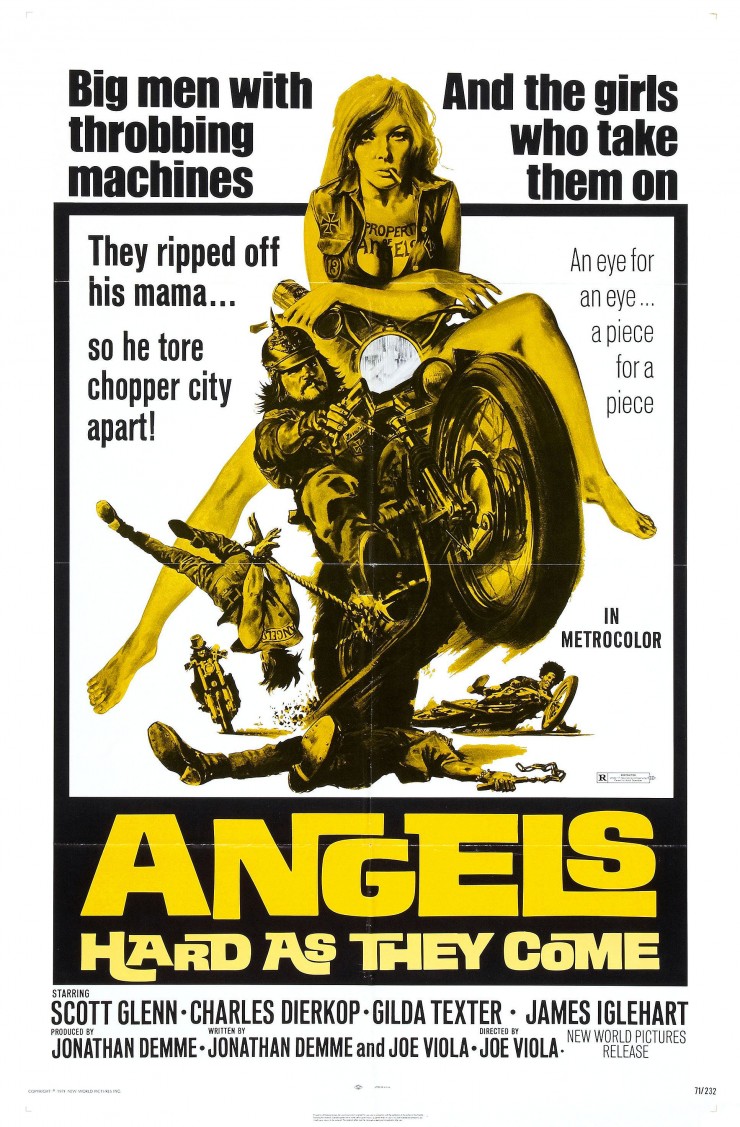 Angels Hard as They Come
A gang of crazy bikers and a group of drug-addled hippies meet up and take over a small town in 1971 America, the two groups can't live side by side and soon they find themselves one step back from all out war.
On Any Sunday
This is possibly the most important motorcycle film ever made. I know that's a big claim, but this 1971 documentary was compiled from over 150 hours of ground breaking footage covering every conceivable genre of motorcycling. It's narrated by none other than Steve McQueen and it was directed by Bruce Brown (the director of Endless Summer).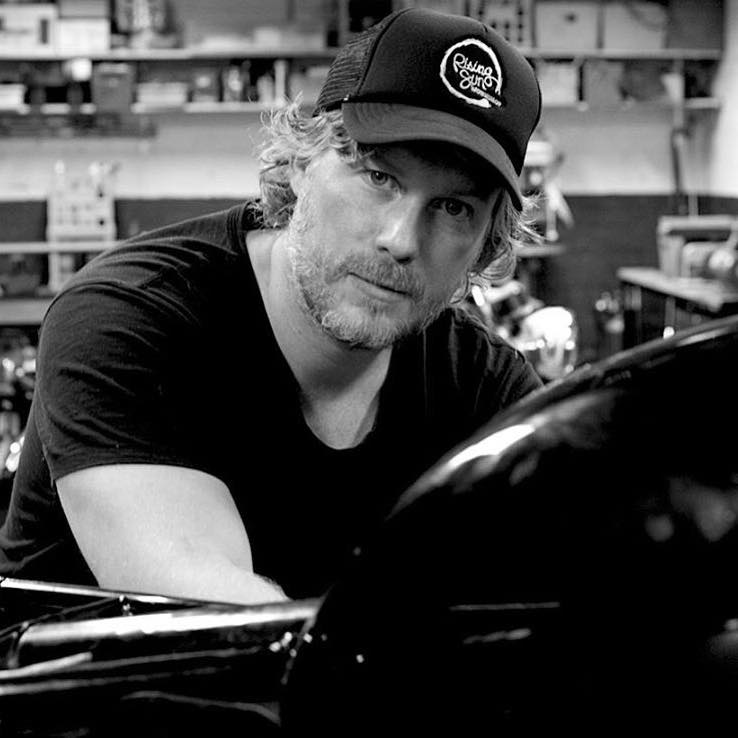 Articles that Ben has written have been covered on CNN, Popular Mechanics, Smithsonian Magazine, Road & Track Magazine, the official Pinterest blog, the official eBay Motors blog, BuzzFeed, Autoweek Magazine, Wired Magazine, Autoblog, Gear Patrol, Jalopnik, The Verge, and many more.
Silodrome was founded by Ben back in 2010, in the years since the site has grown to become a world leader in the alternative and vintage motoring sector, with well over a million monthly readers from around the world and many hundreds of thousands of followers on social media.