The Suzuki Jimny was an "out of the box" creation, the first compact consumer four-wheel-drive but fully-featured with a dual range transfer case, a ladder frame chassis, and live axles front and back. Its small size and low weight gave the Jimny the ability to go into environments that the truck-like full-size conventional four-wheel-drives might not manage – at least not as well.
The Jimny has been in production for decades with no sign of it being withdrawn anytime soon. Over the years it has grown some, and greatly improved in capabilities and comfort. Its one of the motor industry's most notable success stories.
Fast Facts– The Suzuki Jimny
The Suzuki Jimny began as a diminutive Kei car, the first four-wheel-drive in that small car class unique to Japan that offered tax breaks for vehicles with a low weight and smaller engine displacement.
Production began in 1970 and the Jimny has been evolved and continues in production to the present day. The popularity of the pint-sized off-roader has been surging in recent years.
There have been two strands of Jimny production; the small Kei car made specifically for the Japan domestic market, and a progressively larger and more powerful version made for export markets.
The current Fourth Generation Jimny is of very similar size to the original Series Land Rover short wheelbase, and a long wheelbase five door model is expected to be released for sale in 2023.
The Origins Of The Jimny
Suzuki's Jimny has become an iconic four wheel drive and has been metamorphosed through four generations to become a dramatically more capable vehicle: in fact the most recent model is fast shaping up as a worthy replacement for the old Land Rover Defender. But just as the Jeep didn't start out as a design by Willys, but by little known small car maker American Bantam, so the Jimny was first created by Hope Motor Company, whose hopes were probably realized when Suzuki asked to purchase their Hopestar ON360 so they could put something very like it into large scale production.
Hope Motor Company were best known in Japan for their three wheel small utility vehicles, most notably the HopeStar SM known by its nickname the "Sanrin" (三輪) because of its three wheels. Hope had created their four wheel drive ON360 midget "Jeep" based around a two-stroke air-cooled 360 cc Mitsubishi ME24 engine that produced 20.7 hp @ 5,500 rpm with torque of 23.6 lb/ft @ 3,500 rpm in 1967. Information sources vary but in all probability Hope Motor Company only actually made between one and four dozen of them before Suzuki arrived with cash in hand to buy the project.
From Suzuki's perspective the ON360 offered a simple and inexpensive to manufacture pathway into four wheel drive production. They had previously bought a Steyr Puch Haflinger off road vehicle from Austria for evaluation, reasoning correctly that this was a small and highly regarded off-road-vehicle that could make an excellent starting point for their own four-wheel-drive design. A downside of the Steyr design was its technical sophistication and thus the skill set required by mechanics in Asia's rural areas to maintain them.
Once they had acquired the HopeStar ON360 Suzuki had a viable prototype from which to create their own small four-wheel-drive, and it was to prove to be a best seller for decades to come.
Above Video: This clip from Suzuki showcases the first generation Jimny in under 60 seconds.
The 1st Generation Suzuki Jimny – LJ10, LJ20, SJ10, SJ20
Suzuki began the process of transforming the HopeStar vehicle into the car they wanted to make it by changing from the Mitsubishi ME24 engine to a Suzuki FB air-cooled 359 cc twin cylinder two stroke unit. This produced 25 hp when first manufactured and was subsequently up-rated to 27 hp. Suzuki kept the basic ladder chassis of the HopeStar but gave it new Suzuki designed bodywork so it no longer looked like its sibling.
Suzuki kept the dimensions of the car within the Japanese "Kei car" limits so customers would get the tax benefits that went with owning these very small cars. This required the placement of the spare tyre in the rear of the car which still left room for three occupants, two in the front and one in the back.
The LJ10 was fitted with a fully functioning part-time four-wheel-drive system: this meant that it did not have a central differential that would have enabled it to run on sealed roads in four-wheel-drive. Instead, running on surfaced roads the Jimny had two-wheel-drive to the back wheels, with the ability to select four wheel drive for off-road and very slippery surfaces such as ice. The LJ10 also featured high and low range gearing which enabled it to crawl nicely, an especially valuable feature when the vehicle is to be taken off road and needs to engage in some "climb every mountain, ford every stream" activities.
Suspension was by leaf springs and live axles front and rear – the same durable system as used on the contemporary full size four-wheel-drive vehicles such as the Land Rover, Toyota Land Cruiser, and Nissan Patrol. Steering was by worm and roller, which is preferable for a utilitarian off-road vehicle.
This first version of the Jimny was a great success with almost 5,000 being sold in Japan. The LJ10 combined a low purchase price, simple mechanics, low operating costs, and light weight at 1,301 lb (590 kg): this not only helped it get into difficult places, it made it easier to get it back out again if the going got too tough.
The First Generation vehicles were developed and improved over their eleven years of production, the first revision being the LJ20 which was introduced in 1972.
The LJ20 was known in export markets as the LJ50 and later the LJ55. This version was fitted with a 539 cc water cooled two stroke inline three cylinder L50 Suzuki engine which upped the power to 26.6 hp @ 5,500 rpm, with torque up to 27 lb/ft at 5,000 rpm. The extra engine power enabled a slightly higher top speed from the LJ10's 47 mph to the LJ20's 50 mph.
The most noticeable exterior change to the LJ20 was a change from the horizontal grille slats to vertical. There were other variations however; one model was supplied with the spare wheel mounted behind the front seats and two sideways-facing seats were fitted behind it, making the vehicle a four seater.
A new concept for the Jimny was the LJ20 Hard Top Van, which was fitted with smaller 15 inch wheels as opposed to the standard 16 inch.
The Jimny was being exported to various countries at this point and, because the "Kei car" restrictions only applied to Japanese customers export cars were able to have the spare tyre mounted on the outside, thus providing extra interior space.
Changes to emissions rules both in Japan and in some export markets necessitated upgrading to the LJ20's engine with a more environmentally clean version and so in September 1975 the Jimny was fitted with the water cooled 539 cc LJ50 two-stroke inline three cylinder engine for export models. This engine produced 33 hp @ 5,500 rpm and torque of 41 lb/ft @ 3,500 rpm.
This engine was fitted to Japanese domestic market cars in June 1976 and the model was named the Jimny 55. This model was necessitated to keep the Jimny in compliance with the new Japanese emissions standards and changed Kei car rules.
In 1977 the domestic and the export Jimny models became more different. The SJ10 remained the domestic market model while a new SJ20 was created specifically for export markets where regulations and requirements were somewhat different. The SJ20 (in some markets called the LJ80) was fitted with an F8A 797 cc SOHC four cylinder four stroke eight valve engine which was much better suited to markets such as Australia for example, where two stroke engines were not usual in cars and were becoming increasingly rare in motorcycles.
This F8A engine produced power of 41 hp @ 5,500 rpm with torque of 44 lb/ft at 3,500 rpm and made a significant difference to the Jimny's on and off-road performance. The SJ20 tipped the scales at 1,698 lb (770 kg) and was given slightly higher gearing to get best use out of its improved engine power in highway cruising.
A four-wheel-drive's ability to cruise at highway speeds was important in places such as Australia where country road speed limits were in the 100-110 Km/hr range and distances long, often hundreds of kilometres in a day: and of course a Jimny on the highway would be needing to share the road with not only semi-trailers but also road trains.
At this point in its development the Jimny was transitioning from a small Japan style Kei car to becoming a compact four-wheel-drive with increasingly strong abilities.
A longer wheelbase pickup truck version was introduced in 1979. This vehicle extended the Jimny's 3,185 mm (125.4 in) length to 3,620 mm (142.5 in). In Australia this pickup model was called the "Stockman" to compliment the short wheelbase "Drover".
The 2nd Generation Suzuki Jimny – SJ30, SJ40
In 1981 when Suzuki moved to its Second Generation Jimny it expanded the model range to include a Kei car version to suit the unique needs of the Japan domestic market, and a whole family of export versions with a veritable plethora of different names, including other manufacturer's names, such as Chevrolet Samurai, Holden Drover ("Holden" being Australia's GM division), and Maruti Gypsy (India), to suit the country the model was being sold in.
The SJ30 550 Suzuki Jimny was the Japan domestic market model and was fitted with the LJ50 two stroke engine used in the First Generation model. This was a popular choice for Japanese owners because a two stroke engine offers more power for its weight and the LJ50 engine was known for good low down torque for off-road use. Two strokes were also popular for motorcycles because of their good power for engine capacity and power to weight ratio.
For the vehicles intended for export markets there was no need, and no point, in restricting them to the Japanese Kei car limits and so these were able to be made a tad longer and wider depending on the specific model, and to this end the SJ40 was introduced in 1982 and given the name Jimny 1000.
The SJ40 was sold as the Suzuki SJ410 across most countries of the world and it boasted welcome improvements over its predecessors which had been derived from the HopeStar. Gone were the diminutive two stroke engines to be replaced with Suzuki's F10A 970 cc, SOHC 8-valve. As fitted to the Jimny 1000 this engine produced 51 hp @ 5,000 rpm and delivered that power via an all synchromesh four speed gearbox, with some US market late models fitted with an automatic transmission.
The vehicle continued to be built on a separate ladder style chassis with pressed steel bodywork, leaf springs front and rear, non-power assisted drum brakes, and non-power assisted worm and roller steering.
The SJ40 was produced in a number of body styles: a fully enclosed three door with side windows and a high-roof version of that, a "panel van" version with no rear side windows, an open convertible with half doors, a long wheelbase pickup, and a cab-chassis so the buyer could have their own custom bodywork made for it.
Although some owners of full-size four-wheel-drives such as the Land Rover or Landcruiser might scoff at the diminutive size of the Jimny it was in fact a very capable off-road vehicle and could sometimes go where the full-size four-wheel-drives might fear to tread. Its light weight and small size gave the Jimny agility superior to its large and heavy competition.
An example of this was the expedition by Gonzalo Bravo and Eduardo Canales to climb their Suzuki Jimny SJ40 up Ojos del Salado in the Andes on the border between Argentina and Chile.
Ojos del Salado consists of multiple lava domes and craters and is sort of like the volcano equivalent of a cluster of boils called a carbuncle. Its highest peak is at an altitude of 6,688 m (21,942 ft) and the little Jimny made the journey up this mountain to break the previous world record for the highest altitude attained by a four-wheel-drive vehicle, which was 6,646 m (21,804 ft) and had been set by a team using a pair of Jeep Wranglers.
The Jeep team had been so delighted with their record setting achievement that they'd constructed a sign and inscribed on it "Jeep Parking Only: All others don't make it up here anyway". Bravo and Canales decided that they couldn't leave the sign there because they'd just proved it wrong so they courteously retrieved it and brought it back to civilization.
Above Video: This short film shows Gonzalo Bravo and Eduardo Canales driving their Suzuki Jimny SJ40 up Ojos del Salado in the Andes on the border between Argentina and Chile.
The Jimny had needed some modifications to successfully make that journey: they treated it to nice big tyres on suitable rims, some suspension improvements, and a supercharged Suzuki G16A 4-cylinder engine to give the whole shebang the grunt necessary for its arduous climb: they took three attempts to complete their climb, but complete it they did. Their record stood until 2019 when the Jeschke team used a Mercedes Unimog instead of a Jeep and reclaimed the record once more – I don't know if they erected a sign to read "Mercedes Unimog Parking Only": let us know if you know the story.
In Japan for the Kei market Suzuki introduced the JA71 version of the SJ30 in January 1986. This model was fitted with a 543 cc three cylinder turbocharged engine delivering 41 hp: and then in November 1987 this engine was fitted with an intercooler and the power raised to 51 hp.
This vehicle's interior was upgraded to the specification of the Jimny 1300 model and a "Panoramic Roof" (i.e. roof with glass panels) was also offered.
For the Japan Kei market and export markets a coil spring equipped Jimny was introduced in 1996. It still used live axles with the new coil springs, much like some Toyota Landcruiser models did. This produced improved handling and ride quality, albeit not the equal of an independent suspension. Sold as either a "Jimny" or a "Samurai" this model came with three engine choices: the JA12 fitted with a three cylinder 657 cc type F6A engine as used on the previous JA11 model, the JA22 which was installed with the new more advanced 658 cc K6A engine, and the JB32 which boasted either a 1.3 litre DOHC G13BB 16-valve engine or an 8-valve G13BA producing 70 hp.
The switch to the coil spring suspension did not happen in all markets, notably the Indian Maruti Gypsy stuck with the older style leaf springs.
The 3rd Generation Suzuki Jimny –JB23, JB33, JB43, and JB53
For 1998 Suzuki decided to treat the humble Jimny to some serious styling revisions complimented with some technical ones as well. Keeping to the original Jimny concept of a ladder chassis and live axles with part-time four-wheel-drive Suzuki's Third Generation Jimny (or Samurai, or Sierra) was given a much more artistic look, and was made in hard-top or soft-top versions, the soft-top being made by Santana in Spain up until 2009.
This new generation vehicle featured coil springs with three link suspension, and either a four or five speed manual all synchromesh gearbox depending on market and when produced. Automatic transmissions were also offered in some markets. Suzuki wisely decided to continue with part-time four-wheel-drive so the transmission was continued much the same.
This Third Generation vehicle featured air-locking front hubs. By using freewheeling front hubs that disconnect the front wheels are free to spin without the drag of the front differential, and this improves two-wheel-drive performance and fuel economy. The Suzuki's three transmission modes; two-wheel-drive, four-wheel-drive, and low-range four-wheel-drive were selected by buttons on the dashboard.
The engine chosen for this new version was the G13BB as used in the previous JB32 and delivering 80 hp, although this was replaced by the variable valve timing equipped 16 valve M series engine for the Japan domestic market in 2000.
For the European market Santana of Spain were to play a significant role by manufacturing the JB53 diesel version for Continental Europe beginning in 2004. This was powered by a Renault manufactured turbocharged 1,461 cc K9K engine delivering 65 hp in its initial form and 86 hp the following year.
This model was discontinued in 2011.
The 4th Generation Suzuki Jimny – JB64W and JB74W
The Fourth Generation Suzuki Jimny made its debut in 2018 and was met with near universal acclaim, and deservedly so. This version carefully moves back to its roots by dispensing with the "stylish" bodywork of the Third Generation and embracing the utilitarian style of its origins. Just as the much loved original Land Rover Defender dropped out of production so the new Suzuki Jimny arrived like a little knight in shining armour to provide a vehicle that is a genuine no-frills four-wheel-drive.
This new model is comfortable and its ergonomics are carefully thought out. Those of us who are old school could happily live without some of the electronic features such as the touch screen, lane departure warning, high beam assist, and the oddity of automatic braking.
The current Jimny (Sierra) retains the live axles front and rear with three link coil spring suspension. The part-time four-wheel-drive system remains much the same and functions in the same way as its predecessor.
The engine for the Japan Kei car version is a 658 cc R06A inline three cylinder gasoline unit in turbocharged form. This engine has double valves (i.e. 12 valves for its three cylinders) and uses VVT technology.
The export version of the vehicle is the Jimny Sierra and it is physically wider and is fitted with the K15B 1.5 litre four cylinder naturally aspirated engine. This engine produces 101 hp @ 6,000 rpm with 102 lb/ft of torque @ 4,400 rpm.
The transmissions available for this model are a five-speed all synchromesh manual or a four-speed automatic: the transfer box provides the expected two-wheel-drive, off-road four-wheel-drive, and low-range four-wheel-drive, just like an old fashioned Series Land Rover.
It is made in both standard and long wheelbase versions, the standard having an 88.1 inch wheelbase and the new for 2023 long having a 102 inch wheelbase. While we think of the Jimny as being a small sized four-wheel-drive it is worth remembering that the original Series Land Rovers had an 88 inch wheelbase for the short version and 109 inch for the long version. So the new Jimny is almost a match to the dimensions of the original Series 1-3 Land Rovers.
In a real sense the new Suzuki Jimny is a 21st century replacement for the original Series 1 Land Rover, and of course it provides much better performance.
The Suzuki Jimny has come through a plethora of models and variations, as one would expect of a vehicle that is truly international, being manufactured and sold in many countries. It has undergone many improvements and yet it has remained faithful to its roots, and wisely so. In short it has become one of the most desirable compact four-wheel-drive vehicles in the world today.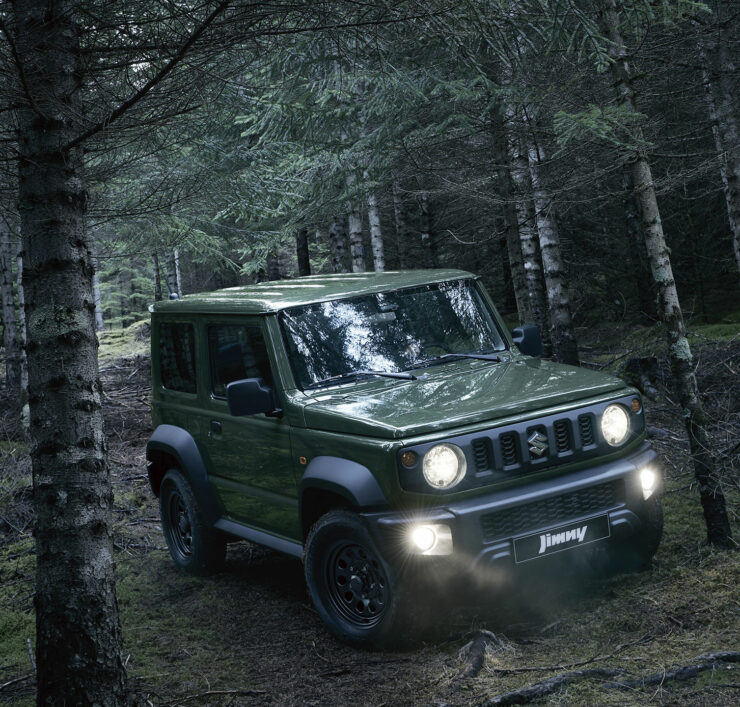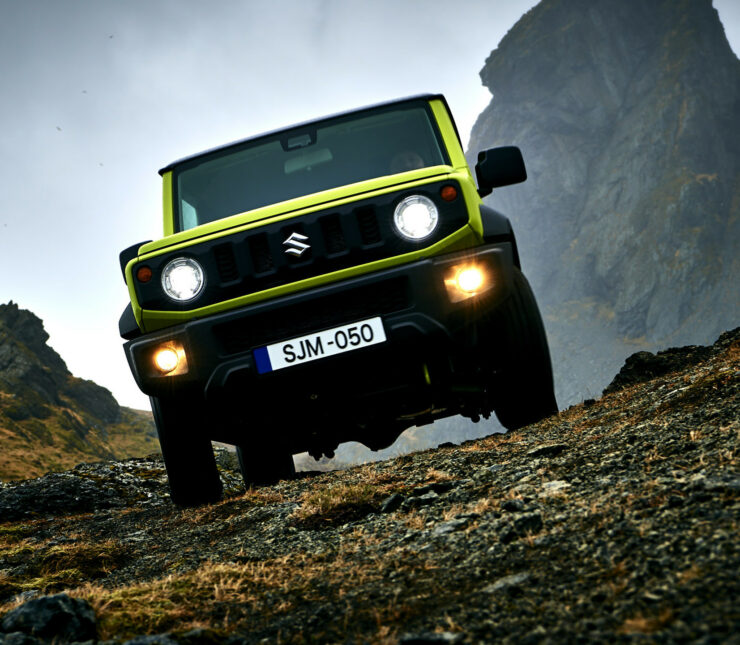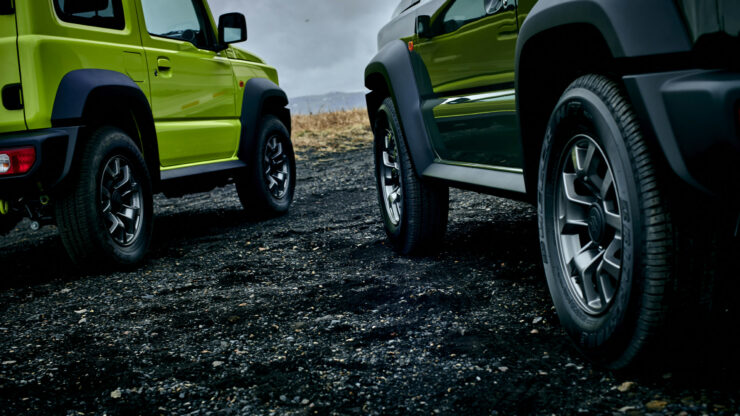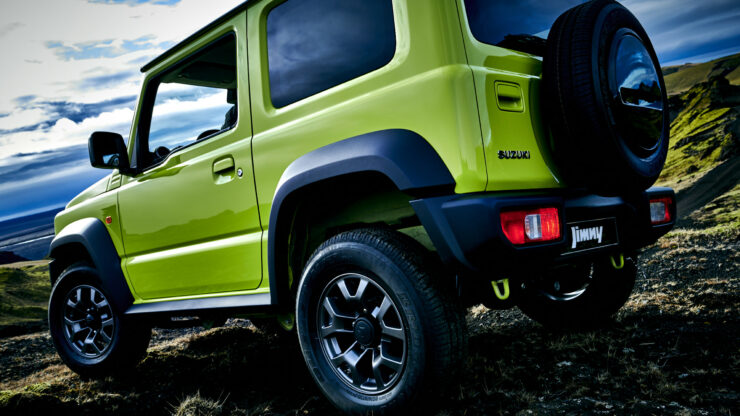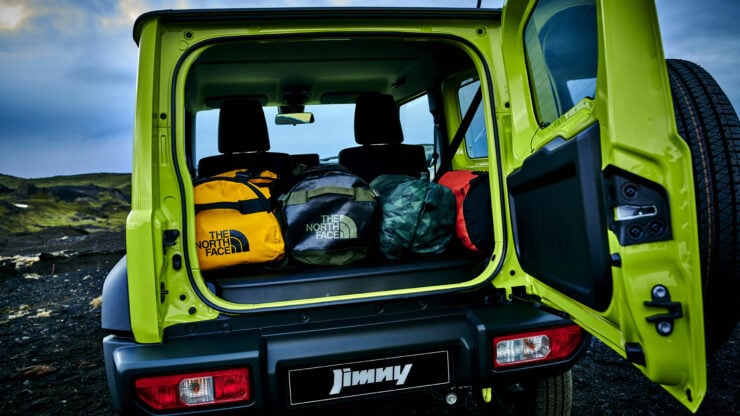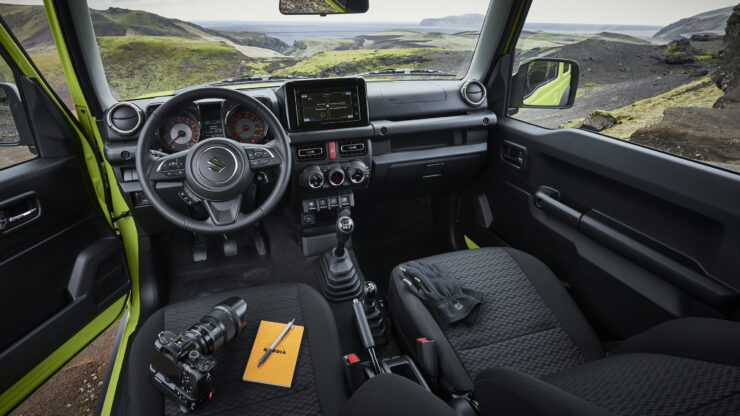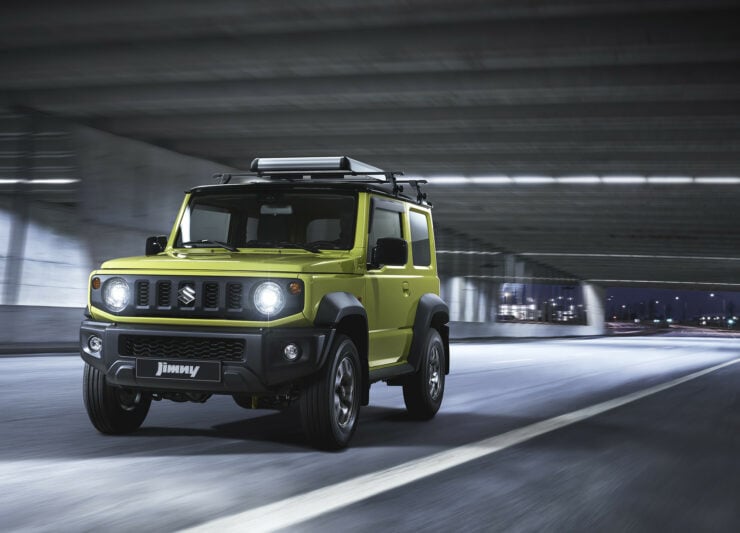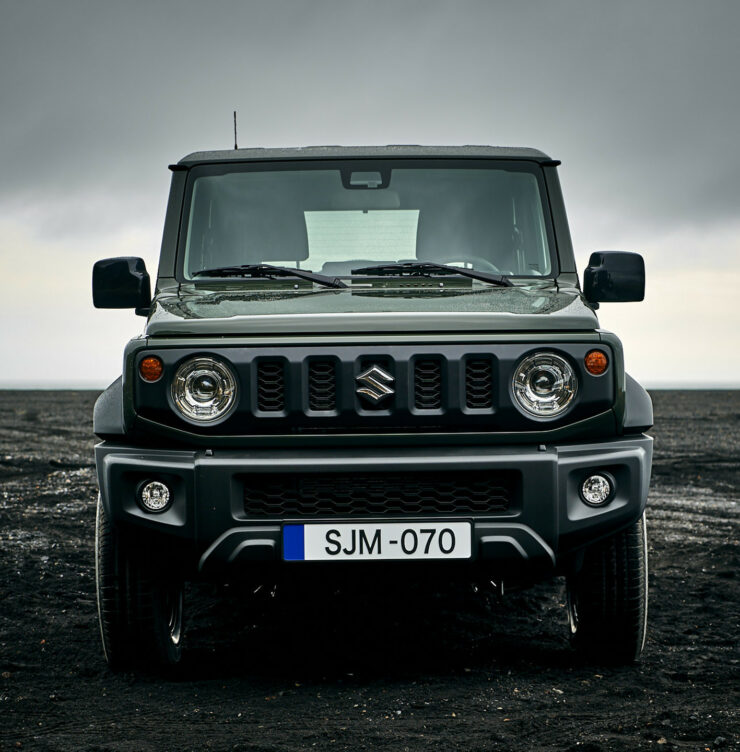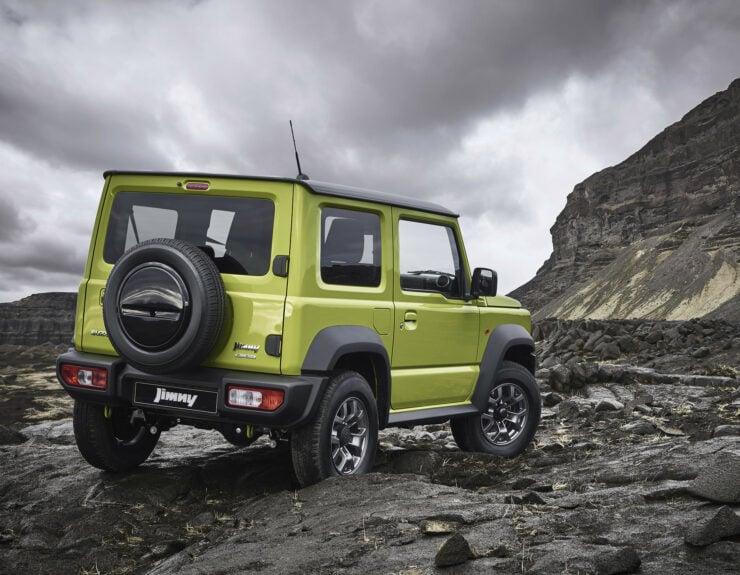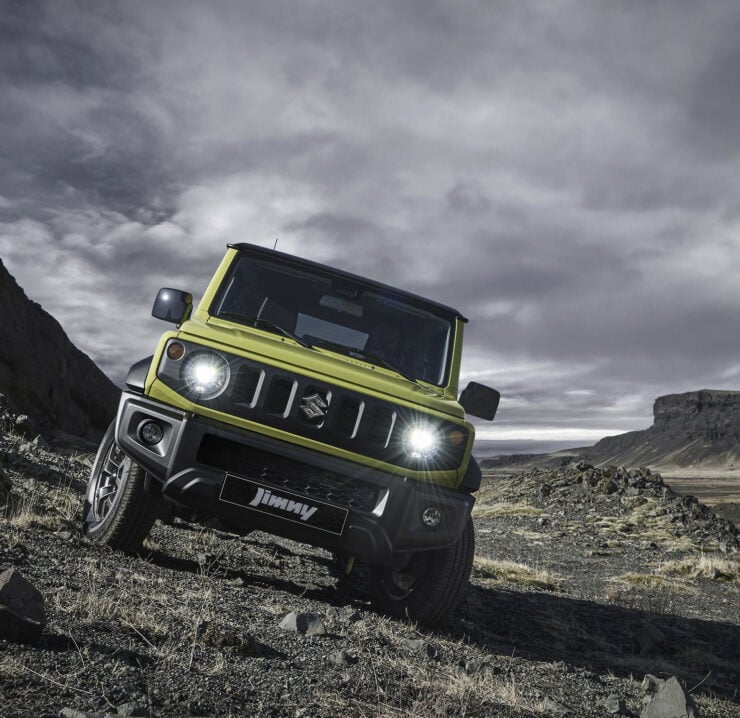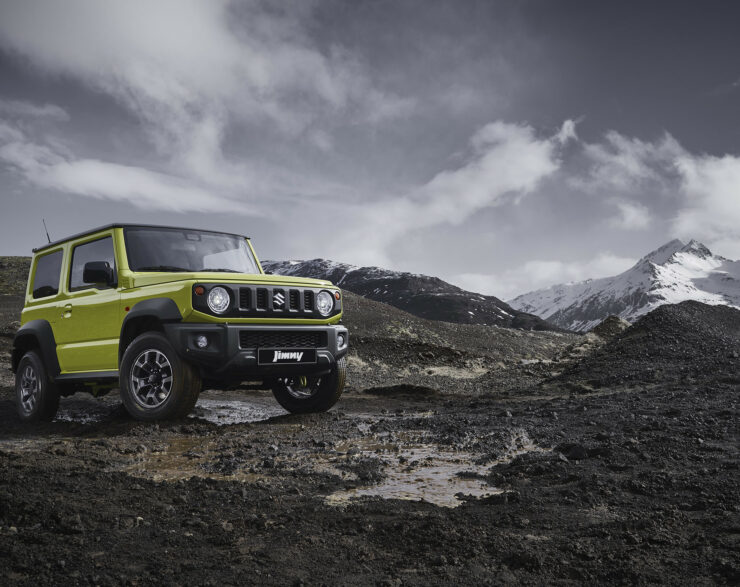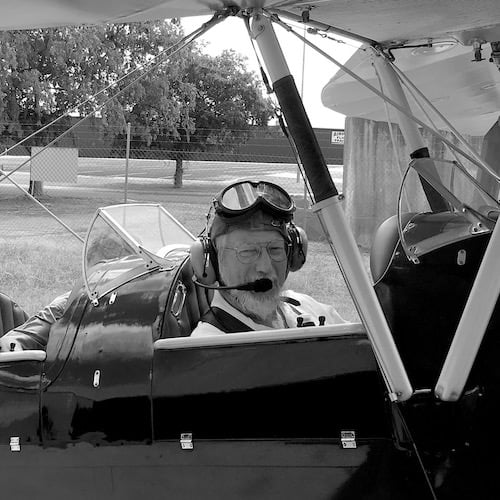 Jon Branch has written countless official automobile Buying Guides for eBay Motors over the years, he's also written for Hagerty, he's a long time contributor to Silodrome and the official SSAA Magazine, and he's the founder and senior editor of Revivaler.
Jon has done radio, television, magazine, and newspaper interviews on various issues, and has traveled extensively, having lived in Britain, Australia, China, and Hong Kong. The fastest thing he's ever driven was a Bolwell Nagari, the slowest was a Caterpillar D9, and the most challenging was a 1950's MAN semi-trailer with unexpected brake failure.