Porsche 959
Reading time: about 2 minutes.
The Porsche 959 is the car remembered for integrating the still relatively new world of technology into the automotive drivetrain – making it an elegant alternative to the Lamborghini Countach and Ferrari F40 which both relied on traditional thundering engines and hairy-chested drivers to set competitive lap times.
Porsche began the development of the 959 in 1981 under the code name "Gruppe B", a name chosen using predictably logical German reasoning: the 959 was destined to race in Group B rally. As fate would have it the Group B class would see its final season in 1986 – the year the 959 was introduced. As a result, no 959 was ever rallied in the now legendary class but as a consolation Porsche did take a popular 1-2 finish in the 1986 Paris-Dakar.
From a technology perspective the 959 was a revelation, its body was a combination of aluminium and Kevlar composite and the floor was Nomex. Porsche decided to take a pre-existing engine with known attributes and modify it for use in the Gruppe B prototype and eventual 959 road car – saving cost and resulting in an engine that was pushed past 440hp whilst remaining exceptionally reliable.
Porsche developed a twin-sequential-turbocharging system for the 959 that resulted in significantly reduced turbo-lag and improved throttle response, the engine itself had a displacement of just 2847cc and used the tried and tested 6-cylinder boxer layout with air-cooled cylinders and water-cooled heads.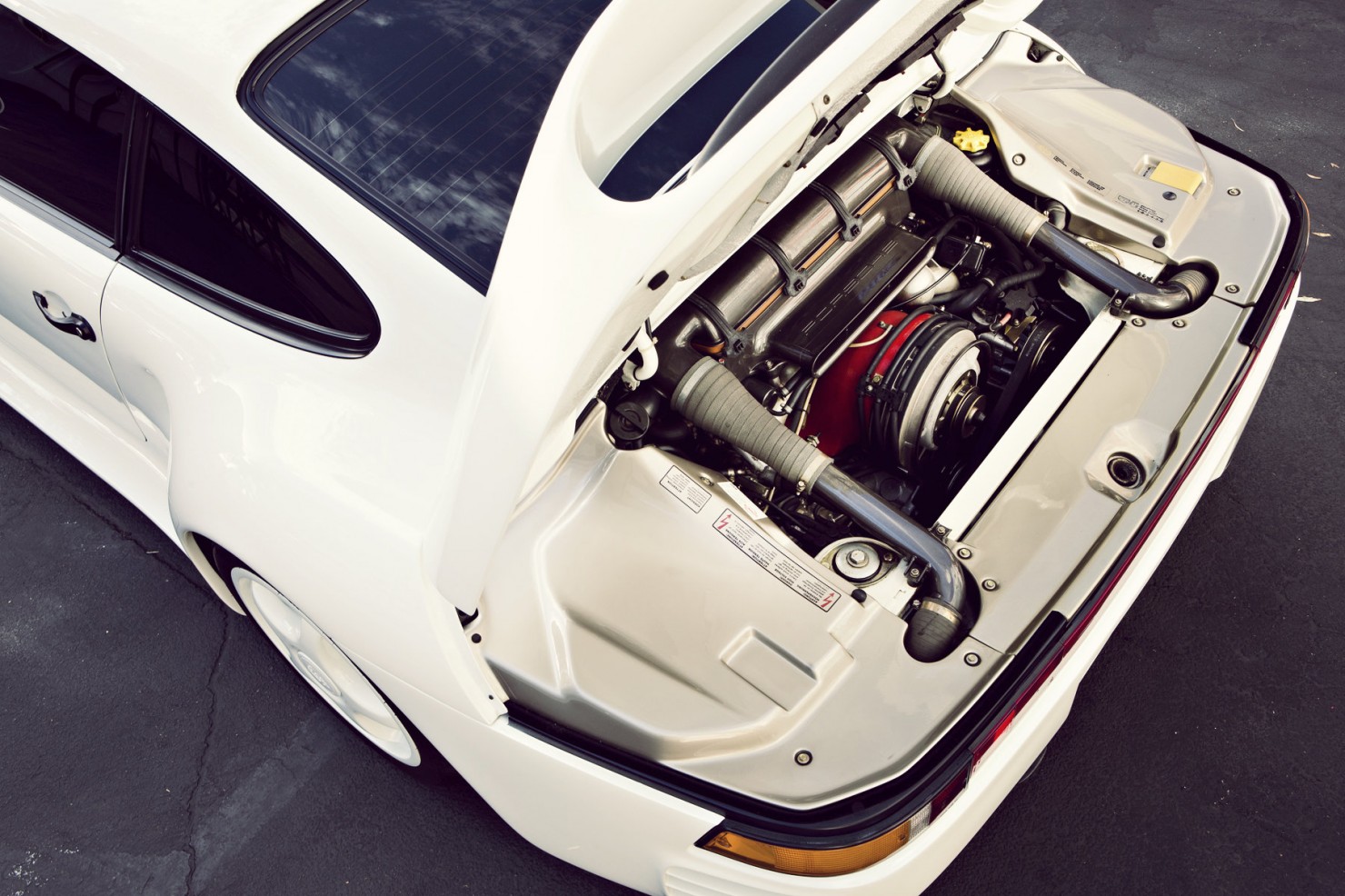 Perhaps the one feature on the 959 that set it apart the most was the complex Porsche-Steuer Kupplung (PSK) all-wheel drive system capable of dynamically shifting power between the front and rear wheels depending on traction and driving conditions. Under hard acceleration the PSK would send 80% or more of the available power to the rear wheels. The dashboard had a dedicated display for the PSK system that would show the amount of rear differential slip and the percentage of power being sent to the front wheels – this computerized traction control system was a very new concept in the mid-1980s and Porsche's remarkable success with it led to them being awarded valuable consultancy contracts with other automakers right the way through into the late-1990s.
The 959 you see here is one of only 29 Factory Stage II examples ever produced and as a result it's valued at somewhere in the $1,500,000 to $2,000,000 range, that said I'll be interested to see what this one sells for when it rolls across the block with Gooding & Co. at The Scottsdale Auctions on the 16th of January 2015 in Arizona.
If you'd like to visit the official listing for the car you can click here to visit Gooding & Co.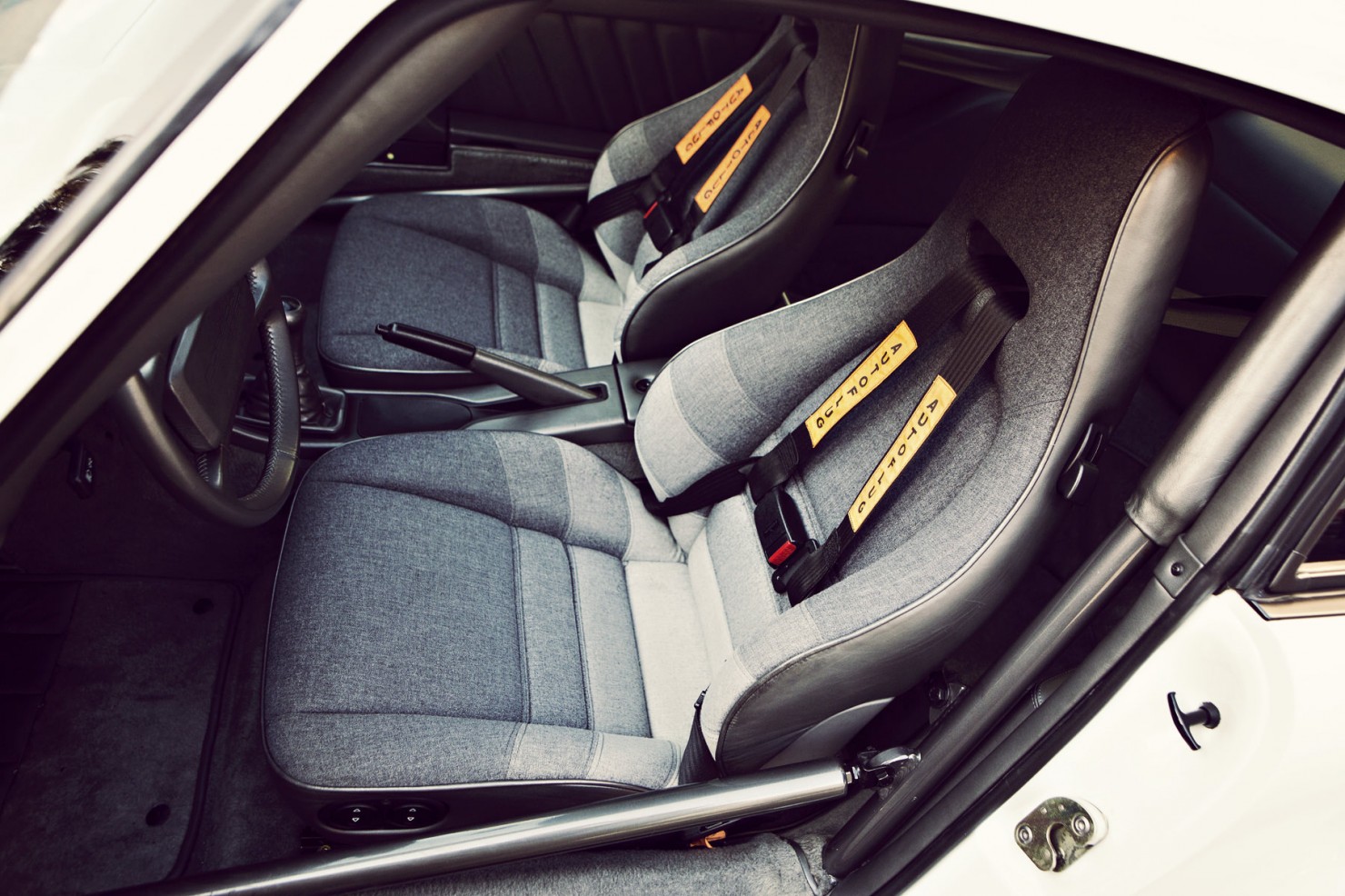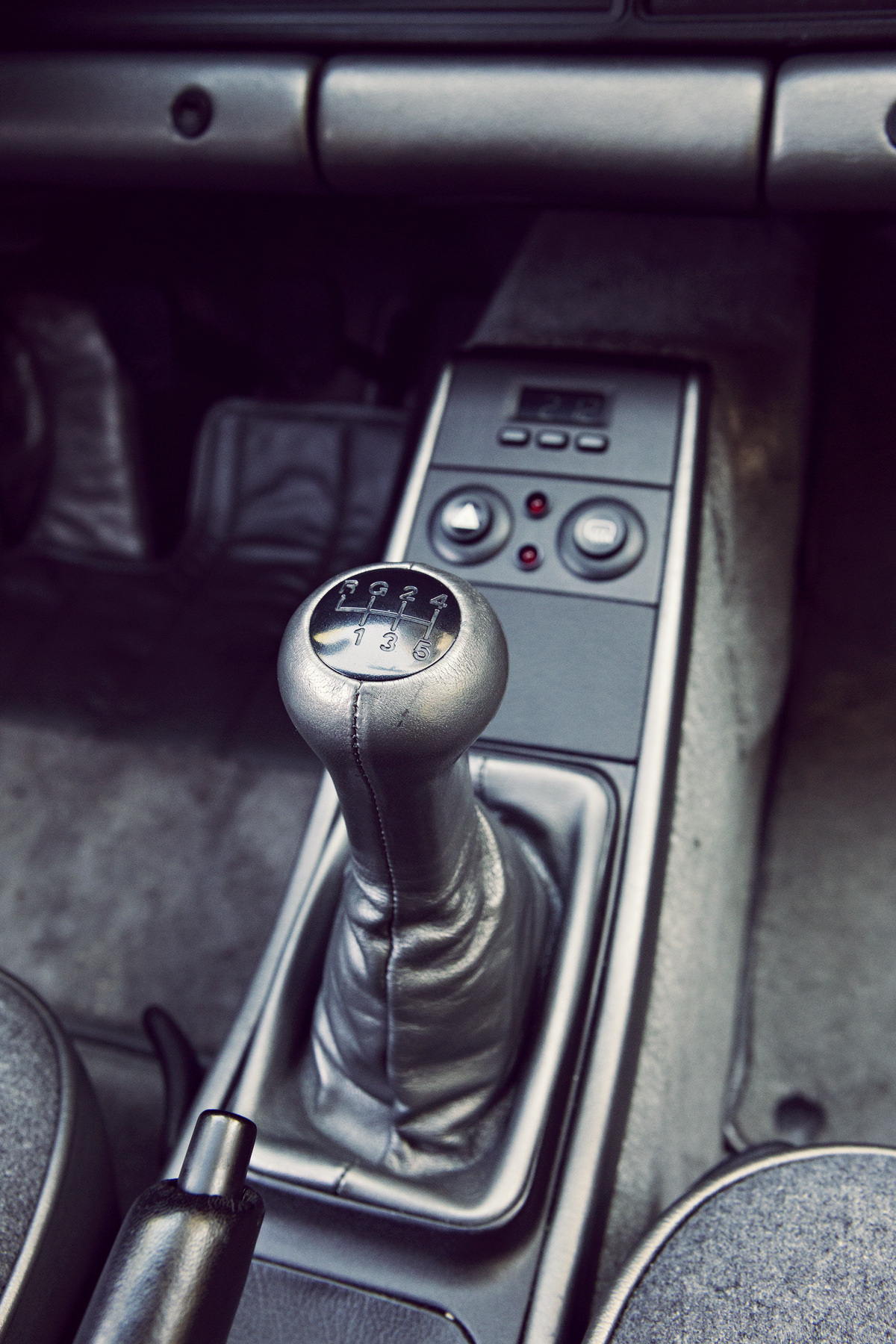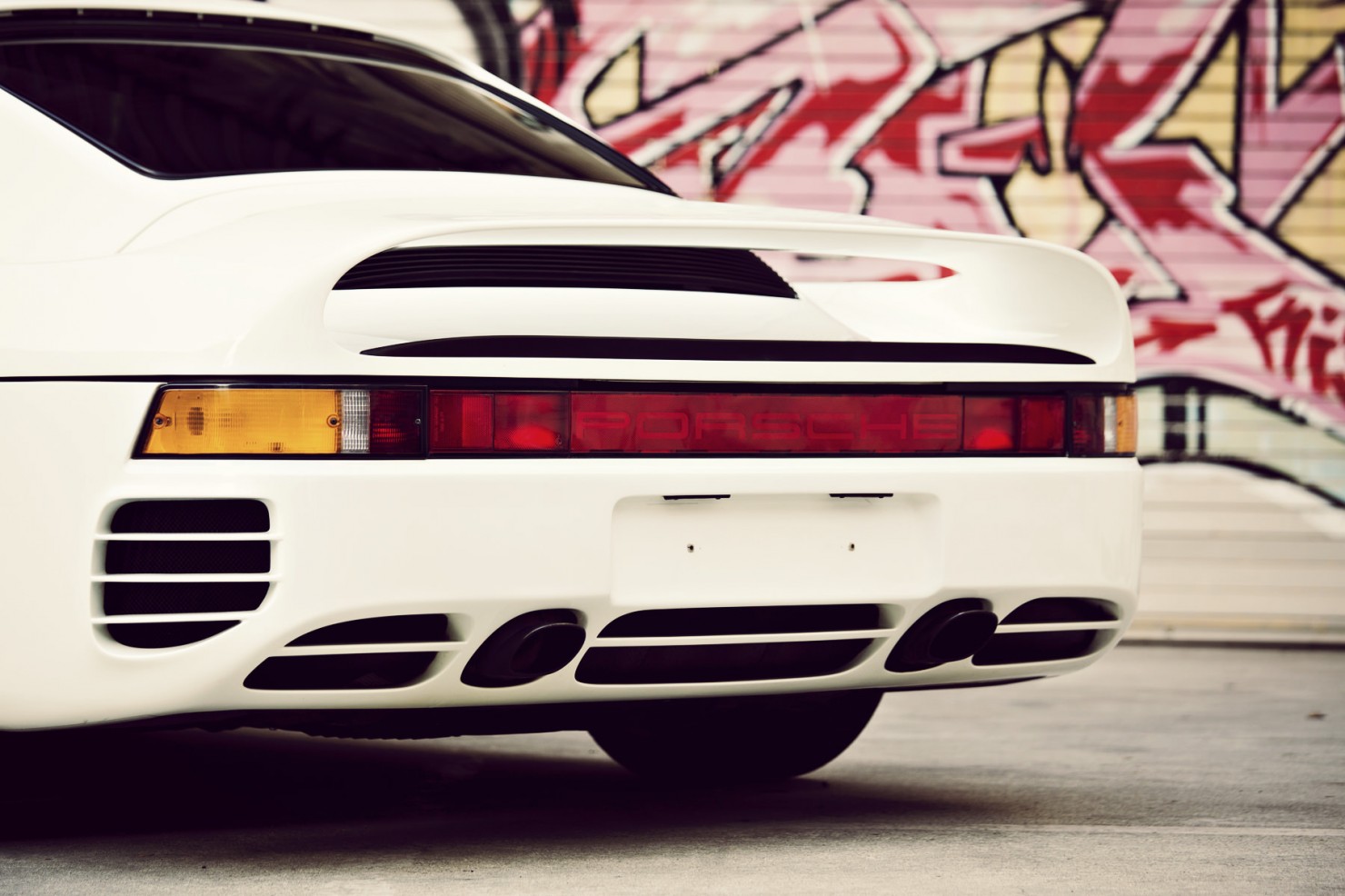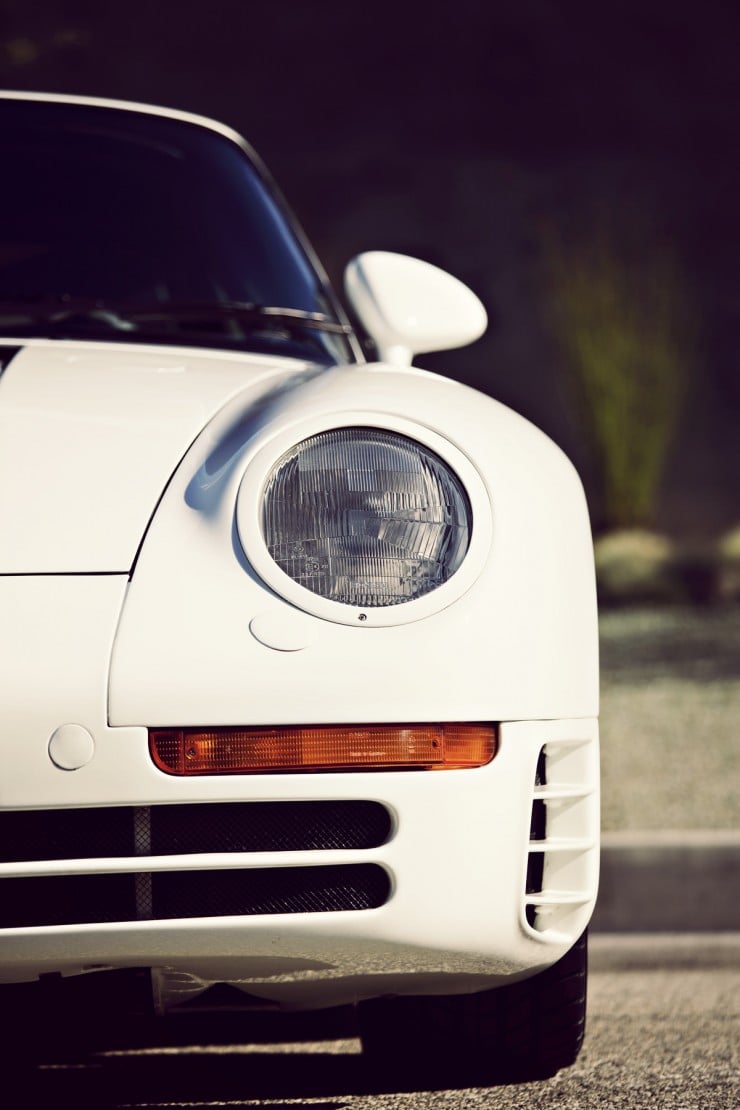 All images copyright and courtesy of Gooding & Company. Photos by Mike Maez and Brian Henniker.
This article and its contents are protected by copyright, and may only be republished with a credit and link back to Silodrome.com - ©2020