The Radial Engined Megola Motorcycle
Reading time: about 2 minutes.
The Megola motorcycle was designed by Fritz Cockerell in 1920, it's powered by a 5-cylinder radial engine mounted inside the spokes of the front wheel. The are a few benefits to this layout and a couple of drawbacks, on the positive side there is very little power lost to mechanical drag and the engine's simplicity means that it's quite reliable. On the negative side, there was no clutch, gearbox or neutral – so whenever the bike need to come to a halt the engine had to be turned off. In 1920 when traffic lights were a rarity this wouldn't have been nearly as problematic as it would be now.
Cockerels's ability to think outside the box was quite remarkable. Some versions of the Megola motorcycle, like the touring version shown here, used both front and rear suspension – a rare thing on a motorcycle in the early 1920s. The seating position was also rather unique, offering an armchair-like experience for riders, with long handlebars and a small luggage rack on the back.
The body of the Megola is of box steel construction using both rivets and welds, fuel is stored inside the frame and gravity fed to a small auxiliary tank mounted to the right side of the forks. This kind of monocoque body construction was unusual for the era – in fact it's still unusual now. Perhaps the most significant downside is the propensity for even a small amount of rust in critical areas to render the body unusable, this could be part of the reason that just 10 of the original 2,000 unit production have survived to the modern day.
The radial engine used in the Megola has a capacity of 640cc, with each cylinder displacing 128cc, and a bore/stroke of 52mm x 60mm. Although it only produced 14hp, all of its power output was applied directly to the front axle – giving the Megola a top speed of 85 km/h (52 mph) – with further refined, more sporting examples later capable of a reported 140 km/h (88 mph).
Interestingly, there was an in-house Megola motorcycle racing team and they took a popular win at the German Championship in 1924, as well as a series of other race successes over their active years.
The 1921 Megola Touring Motorcycle you see here is a complete restoration with an all-new body and an original engine. It's due to be sold by Bonhams on the 19th of September, and the estimated hammer price is between £120,000 and £140,000. If you'd like to read more or register to bid you can click here.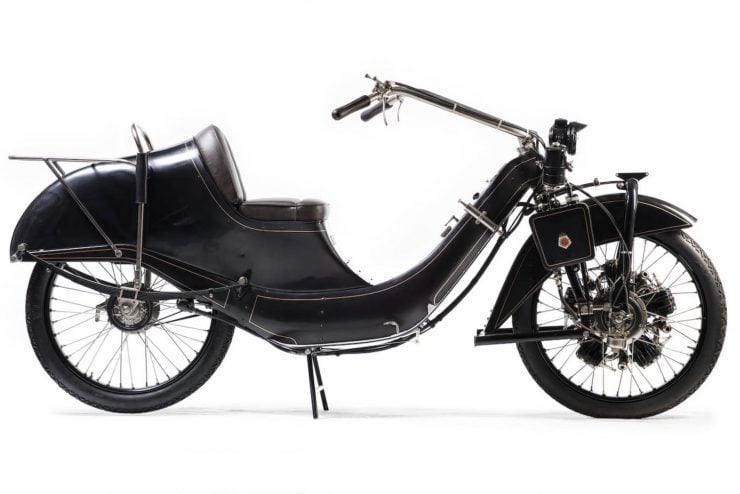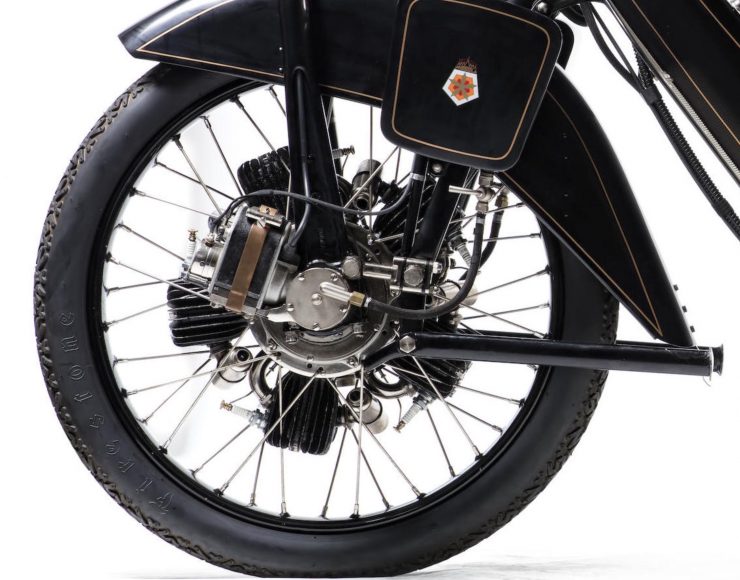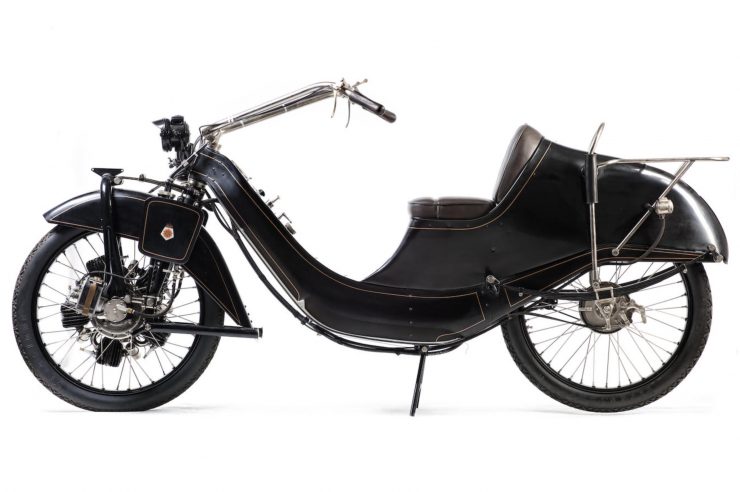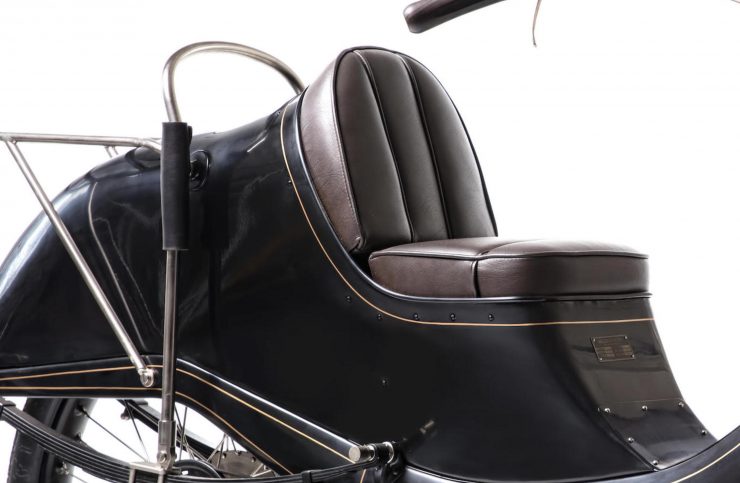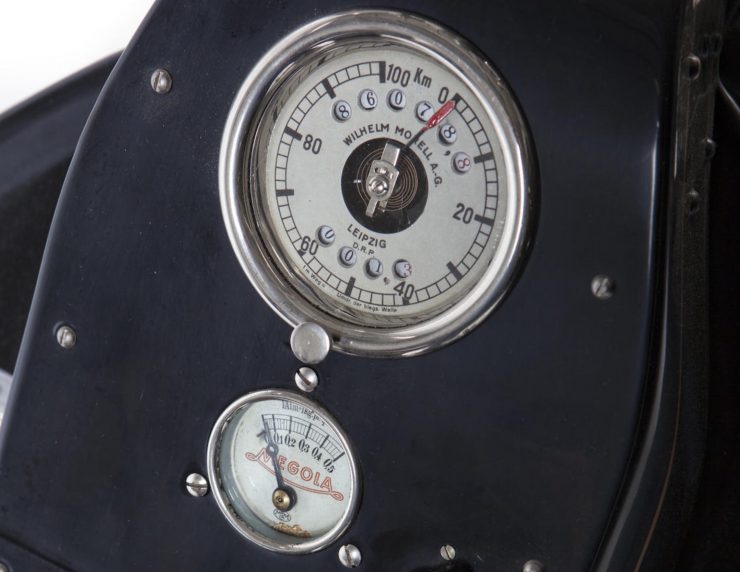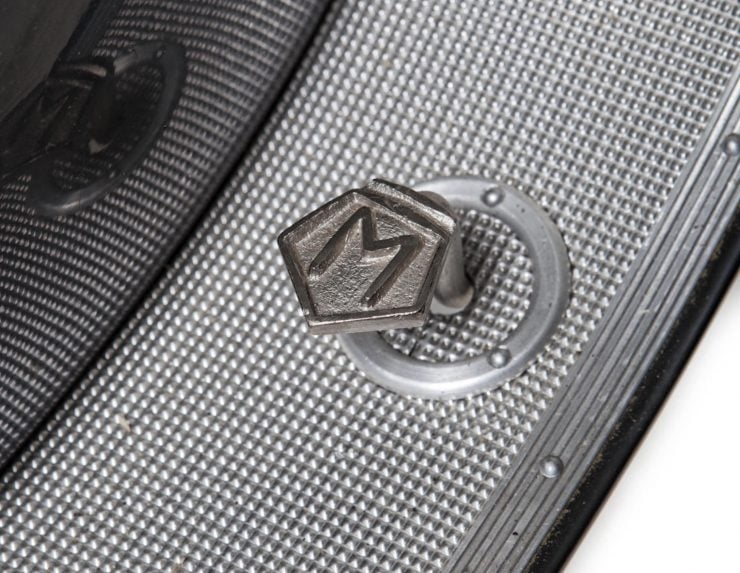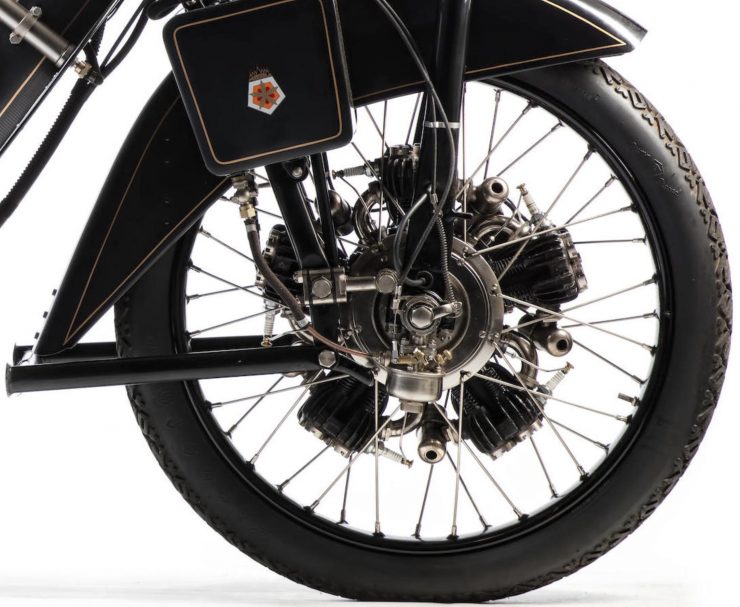 This article and its contents are protected by copyright, and may only be republished with a credit and link back to Silodrome.com - ©2020