The Jaguar XKSS came into being after Jaguar decided to temporarily withdraw from motor racing in 1956. This decision left twenty five Jaguar D-type racing cars unsold and it was decided by William Lyons that these cars should be given minimal re-modeling and then sold as road-going sports cars.
The Jaguar D-type represented the cutting edge of racing sports car technology at the time, complete with the then relatively new disc brakes, and body panels made of aluminum alloy. These were a lightweight, powerful and fast racing automobile with excellent handling, three outright wins at Le Mans, and Jaguar's decision to turn the remaining D-types into road going sports cars was going to create a car that would become a legend – the Jaguar XKSS.
Fast Facts – The Jaguar XKSS
The Jaguar XKSS was originally created as a way to use the last remaining D-type Jaguar racing cars that had not been sold after Jaguar withdrew from racing in 1956, although they continued to support private teams such as Ecurie Ecosse.
The other deciding factor for Jaguar was the rule change for Le Mans for 1958 that mandated engines up to 3.0 litres. Jaguar attempted to create a suitable engine of that capacity but were not able to be competitive with it.
Jaguar had put a great deal of investment into the development and building of the D-type cars and was not content to just scrap them. So instead Sir William Lyons decided to reinvent them.
The idea was to re-body and re-equip the last twenty five partially complete D-types with two seats, a passenger door, a full width windscreen and clip-on side windows, and a folding fabric soft top, and turn them into road legal sports cars.
These cars were created to be suitable for sports car racing in the United States and were designated the Jaguar XKSS.
How To Turn A D-type Into An XKSS
The thinking behind Sir William Lyons' decision to convert the remaining D-type racing cars to road going sports cars had a deeper intention than simply that on face value. He wanted to create cars that would be suitable for sports car racing in the United States, not just road going sports cars.
To this end the XKSS remodeled cars were kept as close to their D-type parent cars as possible, with changes predominantly done to make the cars road legal, especially in the United States.
So to understand the XKSS its best to first look at the D-type which was its parent car.
The D-type had been designed using the most advanced technology available at the time. When people think of the 1950's they tend to think "old fashioned" but should remember that this era produced such advanced aircraft as the English Electric Lightning, the Avro Vulcan, and the American U2 spy plane that is still in service.
The Jaguar D-Type used aeronautical design and engineering methods in its construction. Designer Malcolm Sayer had worked at the Bristol aircraft factory during the Second World War and he applied his aircraft engineering expertise to the creation of the D-type. He worked in close cooperation with Jaguar's Technical Director and Chief Engineer William Heynes.
The car was based around a monocoque tub made with a stressed skin which blended the framework with riveted aluminium alloy body panels to create a very lightweight and rigid core structure.
The front and rear body panels were kept un-stressed to enable ease of access to the engine and other mechanical components to make repairs as easy as possible.
For the 1954 D-type the framework and body panels were made of a magnesium alloy to gain the lightest possible weight and maintain structural rigidity.
A Magnesium alloy called Elektron had been regularly used in high priced exotic and high performance cars since the 1920's with Mercedes using magnesium alloy in their Le Mans racing cars up into the 1950's.
Jaguar did not continue to use magnesium alloy after the 1954 D-type, in part because it was very expensive and difficult to work with, necessitating the use of rivets to secure panels to the frame. The other factor with magnesium was that it was possible to start it burning and once started it would burn white-hot and was extremely difficult if not impossible to extinguish.
So, after trying magnesium alloy Jaguar reverted to using a steel frame with stressed aluminium body panels from 1955 onward, which was much less expensive, and probably safer.
To the monocoque tub front bulkhead was attached a sub-frame on which to mount the engine, front suspension, and steering assemblies. the rear bulkhead provided support for the rear suspension and final drive. In early D-types this frame was of tubular aluminium alloy which was changed to steel in later cars to improve durability.
The engine for the D-type was a 3.4 litre Jaguar XK6 DOHC inline six-cylinder. To reduce its vertical height in order to fit it under the low bonnet/hood this engine was slanted at 8½° from the vertical and given a dry sump. The engine breathed through three dual-choke Weber carburettors and a bonnet/hood bulge was provided in the bonnet/hood to provide clearance for it.
Brakes were discs all around which gave the D-type much better braking than many of its competitors which were still using drum brakes. Disc brakes were relatively new technology at that time and their great advantage was in providing vastly better cooling than drum brakes – even when finned and drilled.
In motorsport where the driver wants to maintain the highest possible speed for the longest possible time this is achieved by leaving braking for a corner until the last possible moment thus necessitating doing the equivalent of an emergency stop style of braking for most corners. This of course causes brake heating and if the brakes can't shed the heat generated then it causes brake fade, and the potentially unpleasant consequences of that brake fade.
In 1956 when Jaguar officially withdrew from motor racing they continued support for private teams who wanted to campaign the D-type, most famous of which was Ecurie Ecosse whose cars were painted a deep blue. This team finished in first and second places in the 1957 Le Mans using 3.8 litre D-types, and D-types actually took five of the first six places which was a great testimony to the performance of these cars.
In 1956 the 25 unsold D-types sat like wallflowers in various stages of construction in Jaguar's workshops. These were high value little wallflowers into which a great deal of research and development had gone, but they could still earn their keep and promote the Jaguar name, especially in the United States, either on the road, or better still on the racetrack in sports car racing.
So Sir William Lyons decided to reinvent them.
To reinvent a racing 3.4 litre D-type into a road legal XKSS Jaguar started out with modifications to the body. The aerodynamic stabilizing fin behind the driver's head was removed, provision for a passenger seat was made and the centre division between the seats was removed. A passenger door was installed and a proper full width windscreen. To make the car comfortable at speed for both driver and passenger clip-on side windows were made and installed, as was a rudimentary fabric roof for use in inclement weather to make the car at least semi-waterproof.
Front and rear chrome bumpers were installed, the front being two piece with a centre gap for the air intake while at the rear the bumper was in three pieces with the centre section fitted to the spare wheel compartment.
The headlights were set to comply with US regulations regarding height and rear brake lights and turn indicators from the XK140 fitted.
The XKSS was only made in right hand drive as were the D-type and the exhaust was fitted to the left side of the car venting to the side. This only being a legal setup for open top cars.
A total of sixteen D-types were reinvented to become XKSS prior to the fateful night of 12th February 1957 when a fire broke out at the Jaguar Brown's Lane factory where the cars were being rebuilt. The nine cars under construction were all destroyed and Jaguar were not going to undertake recreating them from scratch.
It would take until March of 2016 for them to relent on this and build those final XKSS cars as continuation cars. But back in 1957 Sir William Lyons was already focused on the creation of the next Jaguar sports car, the E-type (XKE).
The performance of the XKSS was, as one would expect, the same as that of the D-type. The 3.4 litre (3442 cc/210 cu. in.) Jaguar XK6 engine with its 9:1 compression ratio developed 250 bhp @ 6,000 rpm and torque of 242 lb/ft @ 4,000 rpm. This gave the car a standing to 60 mph time of 5.2 seconds and a top speed of 149-150 mph, while its four wheel disc brakes allowed it to shed that speed about as fast as it had gained it.
Front suspension was by upper and lower "A" arms with torsion bar and telescopic shock absorbers. Rear suspension comprised a live axle with radius rods, torsion bars, and telescopic shock absorbers. Steering was rack and pinion.
Kerb weight was 1,962 lb (890 kg). The fuel tank capacity was 37 UK gallons (44.4 US gallons. 168.2 litres). The fuel filler cap was just behind the driver's head, a fact which should have prompted the prudent to refrain from lighting up their Cuban cigar while sitting in the cockpit.
Some cars inherently fire the imaginations of sports car enthusiasts and the XKSS turned out to have that happy knack. Sir William Lyons always appreciated the need for a car to have a magnetic aesthetic appeal and all the cars he had a hand in designing delivered that.
The Jaguar XKSS was a car that delivered that magnetic aesthetic appeal on steroids. Despite the notion that its successor the E-type was described by Enzo Ferrari as "the most beautiful car ever made", if you offer a choice between it and the XKSS most sports car aficionados will gravitate to the XKSS. It somehow delivers an attractiveness that overpowers that of the sleek E-type with its own breed of character.
It was this sleek character underpinned by the fact that it was a Le Mans winning racing car under the skin that made those sixteen XKSS so desirable.
It was that desirability that prompted American actor Steve McQueen to buy one when the opportunity presented itself to him in 1958 when TV celebrity Bill Leyden agreed to sell him his which he had ordered from the factory new.
It proved to be a car that Steve McQueen enjoyed so much that he kept it until his untimely passing.
The Story of XKSS 707: "JAG 1"
Another of the cars among the sixteen completed and sold was XKSS 707 which was exported to the United States and purchased by racing driver Lou Brero, Sr. Sadly before he could take delivery he was killed in a racing accident and never got to experience the cream over red leather XKSS he'd paid for.
XKSS 707 passed to Sammy Weiss of Oxford Motors of Sacramento, California. He then sold it in 1960 to Sidney Colberg of San Francisco.
Sidney Colberg was someone who enjoyed XKSS 707 immensely both on the road and on race tracks of the US west coast. He kept the car for fifteen years and then was persuaded by Anthony Bamford, later created Lord Bamford, a British collector of fine and rare automobiles, to part with it in 1973.
The XKSS resided in the Bamford collection until 1975 when it was again sold to Geoffrey E. Marsh of Hampshire where the body was removed from the chassis and a new bulkhead was fitted to eliminate the holes that had originally served as mounting points for the roll-bar. Additionally the car was treated to new paintwork and upholstery.
Thus refurbished the car was sold to Chris Stewart of Essex, and then in 1976 to car aficionado I.G. Campbell McLaren of Glasgow, Scotland. It was in Campbell McLaren's ownership that XKSS 707 was fitted with license plates "JAG 1".
Campbell McLaren had the car refurbished again, the bonnet/hood had sustained some damage so it was replaced with a new one from RS Panels, and he had the car repainted in deep blue reminiscent of the Ecurie Ecosse cars.
XKSS 707 competed in a number of classic motor sport events including the Le Mans Classic—in June 1978.
In 1992 XKSS moved home once again, this time to Allen Lloyd of Staffordshire who gave the car a thorough going over and discovered that while the cylinder head was matching numbers the block was not. It was suspected that the block had been swapped during the car's racing years in the United States. Happily the correct block was found and was reinstalled in the car.
The car was given a thorough going over by CKL Developments and they installed a new radiator and aluminum header tank, both made from patterns taken from original pieces, as well as a new fuel tank; the cylinder head was overhauled and new valves and springs fitted.
Allen Lloyd kept the XKSS for nineteen years giving it occasional outings to keep the oil circulating such as to the 2004 MIlle Miglia. And the car made guest appearances at the Jaguar Heritage Museum.
The car has been thoroughly examined by Chris Keith-Lucas and verified to be highly original.
This rare Jaguar XKSS is coming up for sale by RM Sotheby's at their Monterey auction to be held between 17-19 August 2023, this Jaguar XKSS to be offered on the 19th. You can find the sale page for this car here.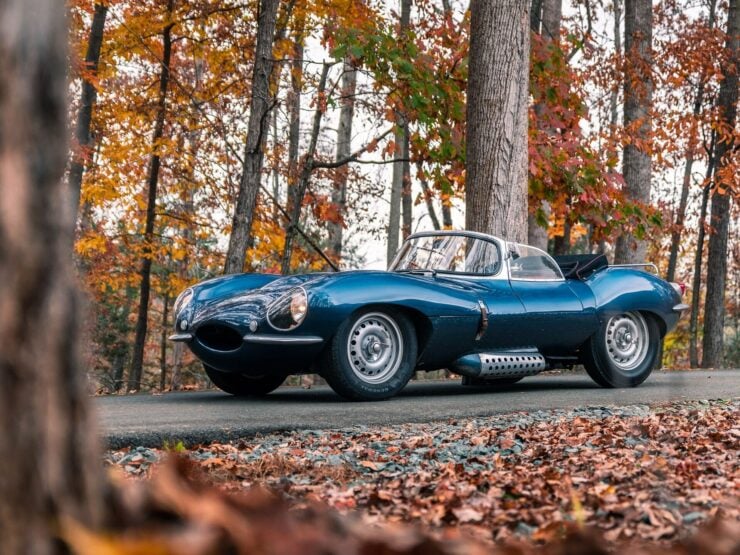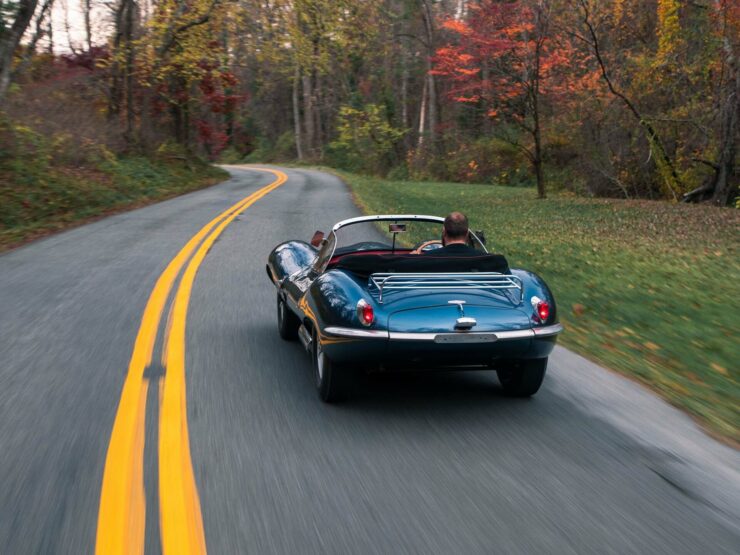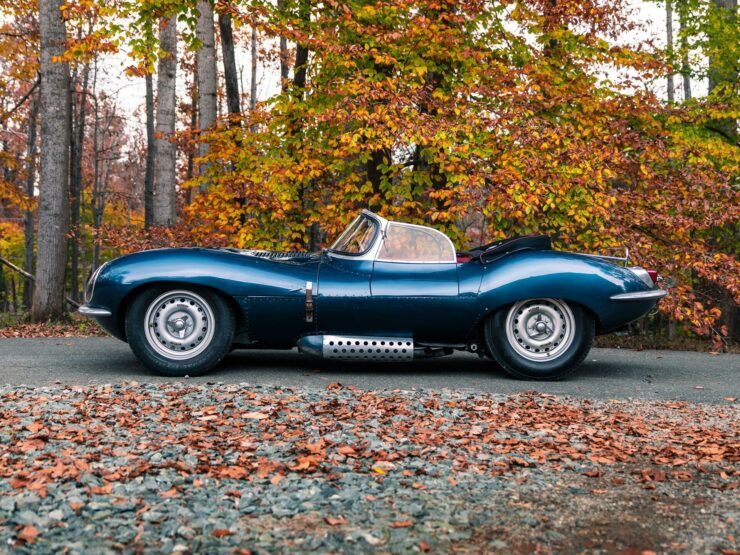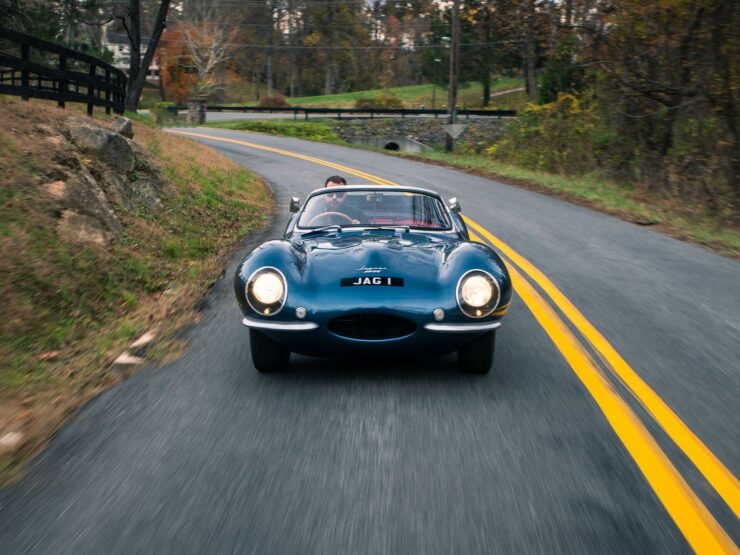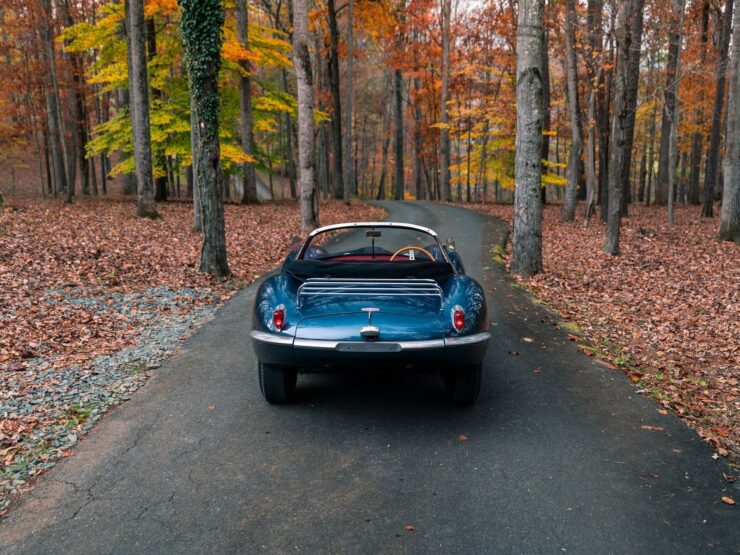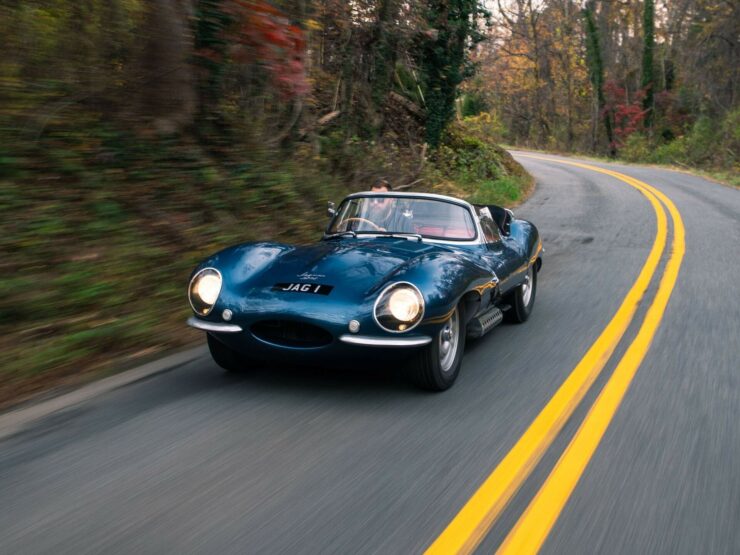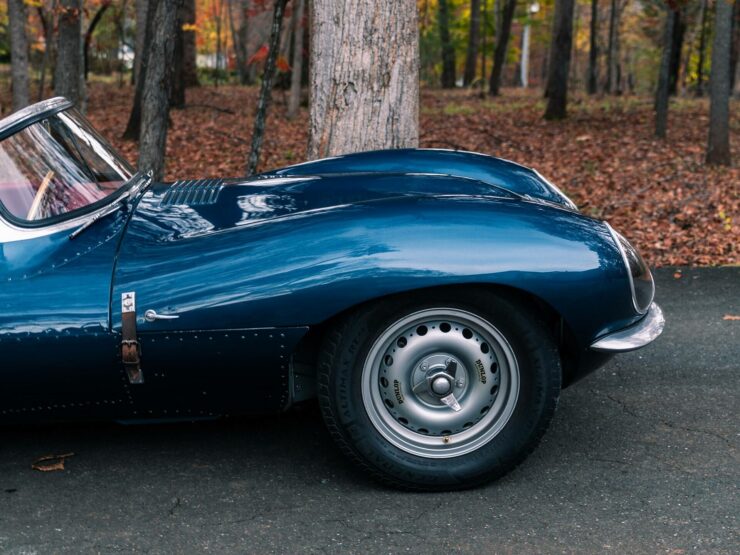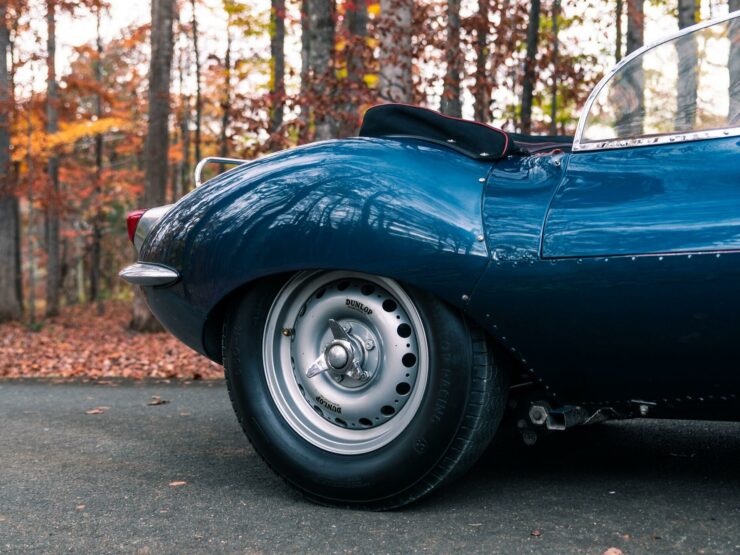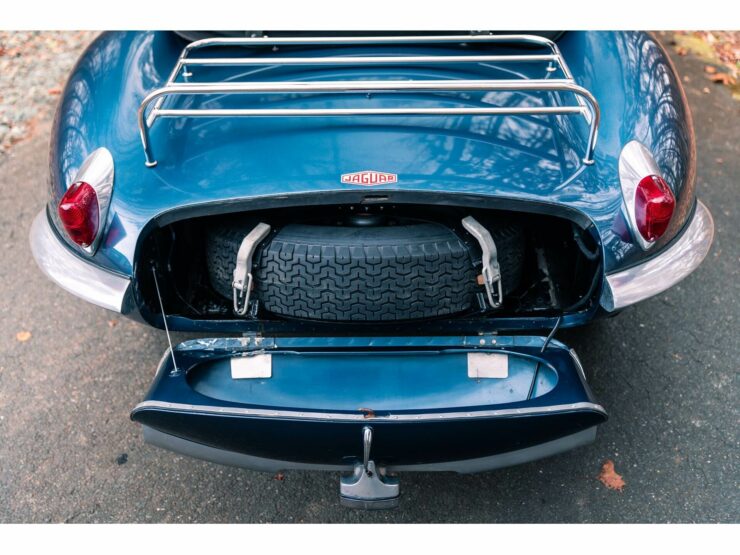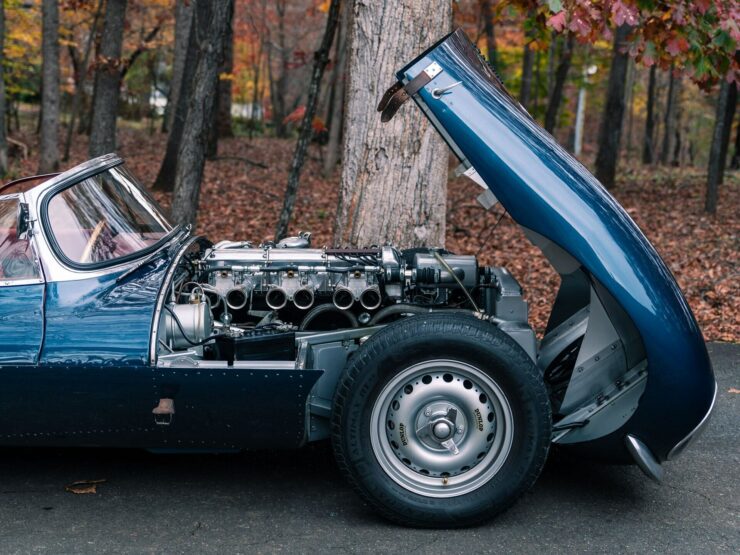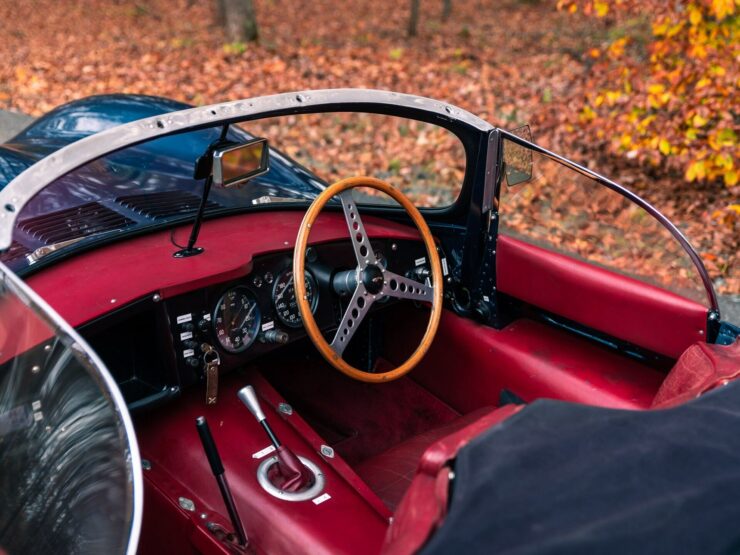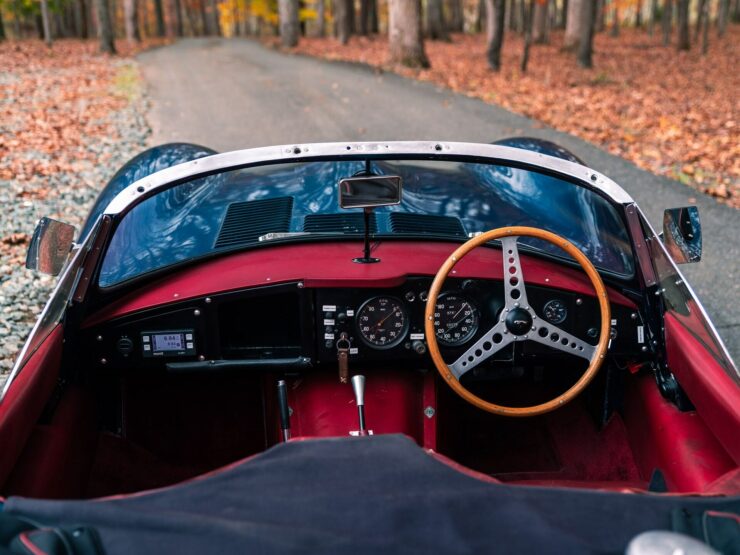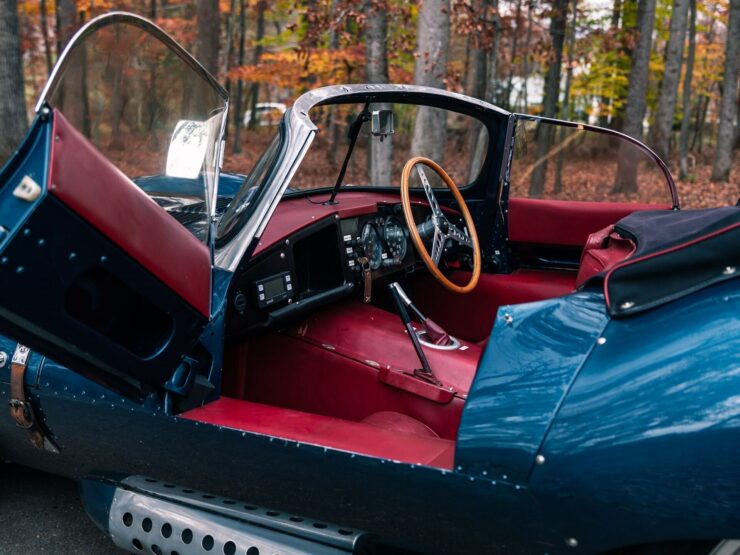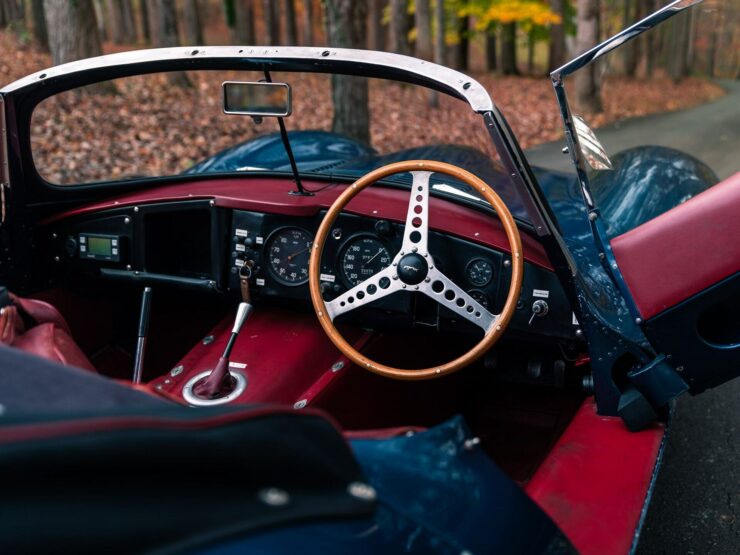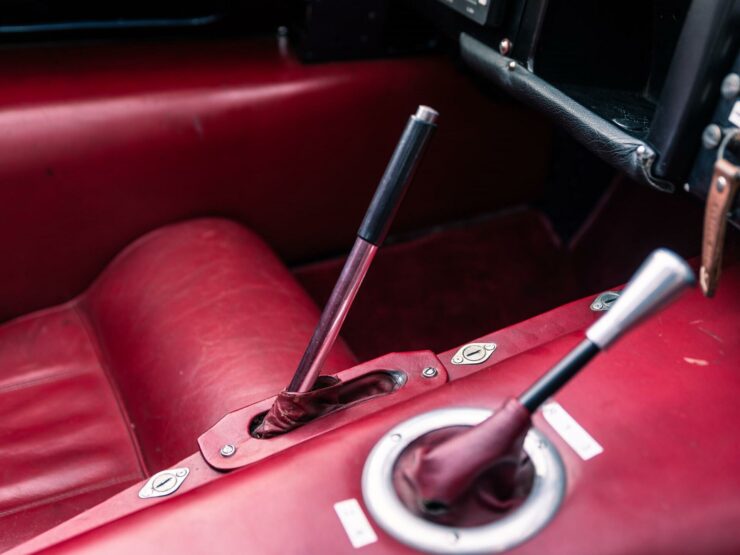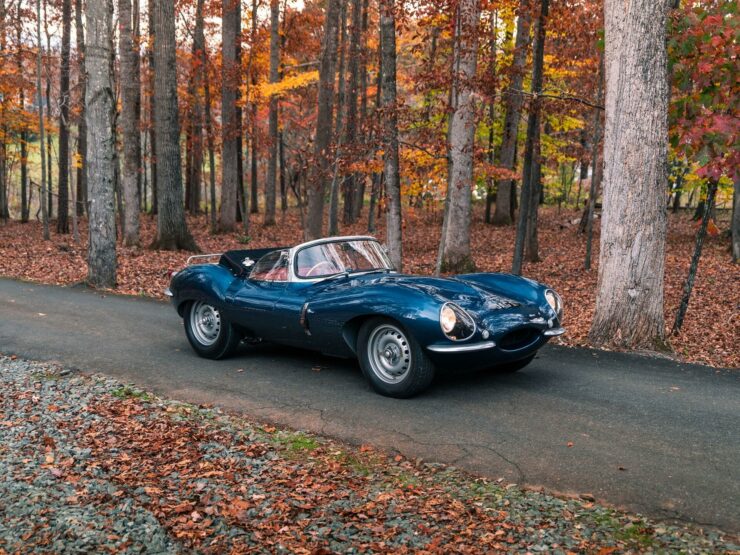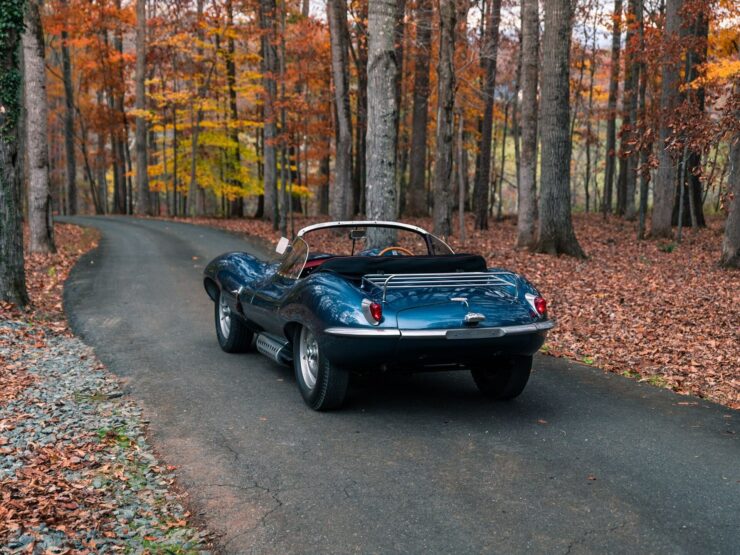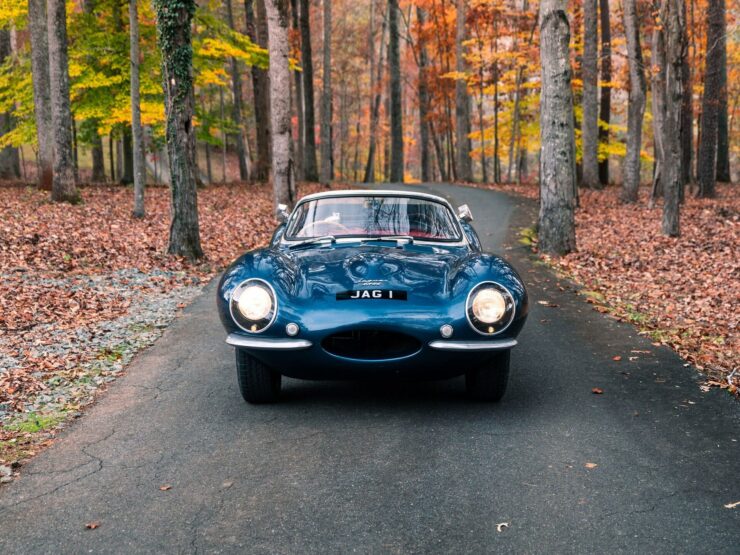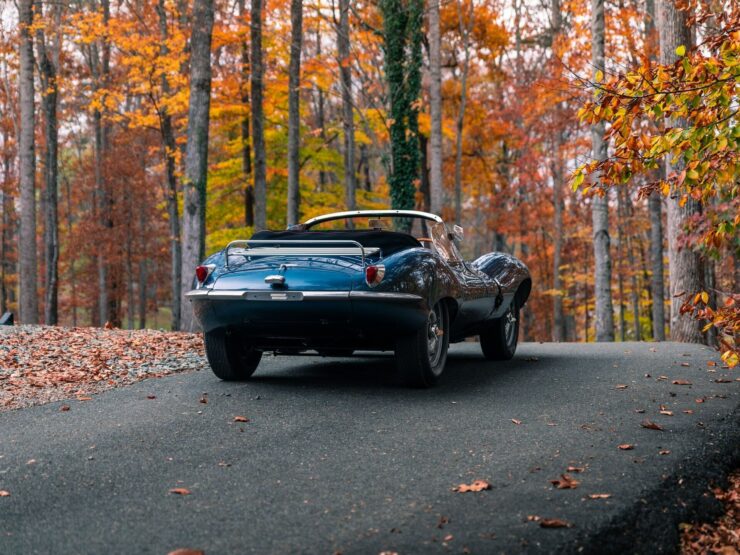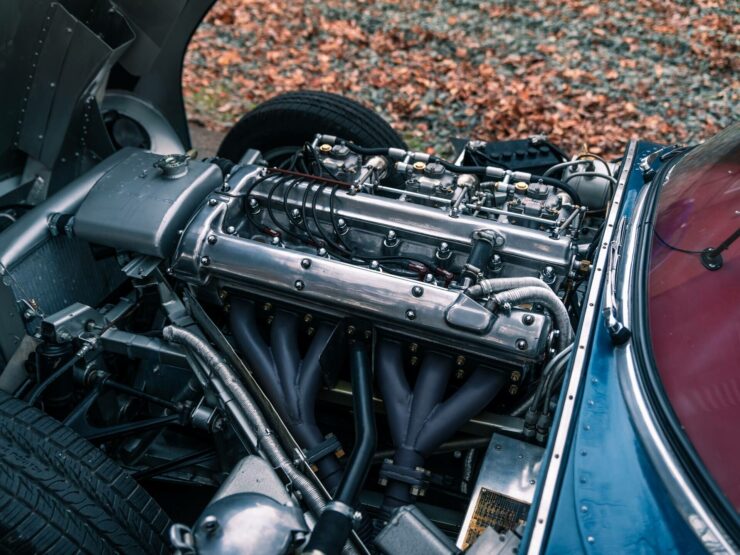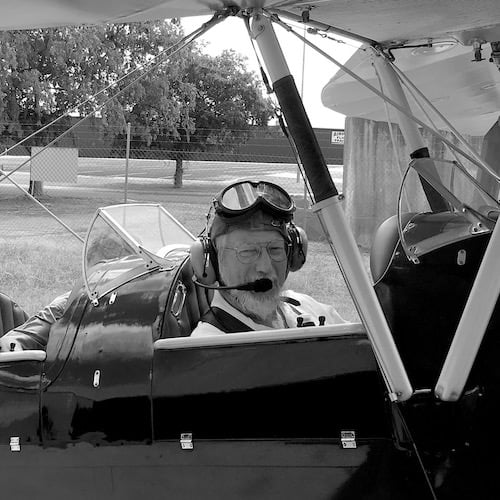 Jon Branch has written countless official automobile Buying Guides for eBay Motors over the years, he's also written for Hagerty, he's a long time contributor to Silodrome and the official SSAA Magazine, and he's the founder and senior editor of Revivaler.
Jon has done radio, television, magazine, and newspaper interviews on various issues, and has traveled extensively, having lived in Britain, Australia, China, and Hong Kong. The fastest thing he's ever driven was a Bolwell Nagari, the slowest was a Caterpillar D9, and the most challenging was a 1950's MAN semi-trailer with unexpected brake failure.