Ford Cortina GT
Reading time: about 2 minutes.
The Ford Cortina GT was designed to be the in-house performance version of the popular Cortina – a car that had been developed to compete with the Morris Oxford and Vauxhall Victor by Roy Brown Jr., the designer of the Ford Edsel – one of the most famous failures in the history of automotive design.
Roy had been exiled to Britain by Ford as they rebuilt their strategy for the USA and he'd been tasked with the relatively low-priority job of developing an affordable 4-door for the European middle-class. Although the success of the Ford Cortina was never really known in the United States, it quickly became a runaway success in Europe, Australia, New Zealand, South Africa, South Korea, the Netherlands and Taiwan.
Lotus developed their own version of the car (under the stewardship of Ford) that used the engine and transmission from the Lotus Elan. This special Lotus Cortina was a halo car of sorts – Ford had developed their own sports version, the Ford Cortina GT, which was available for slightly less money with similar performance due to its sports suspension and engine enhancements.
Originally released in 1963, the Cortina GT was fitted with the same 5-bearing 1498cc engine as the Cortina Super, to further enhance the performance potential of the GT, Ford lowered its suspension and tuned it for handling over comfort. The engine was further modified with a new camshaft profile, a different head featuring larger ports, tubular headers and a Weber double-barrel carburettor. These early engines later became known as the "pre-crossflow" as both the exhaust and intake ports were located on the same side – this would be changed in later years on the "crossflow" engines.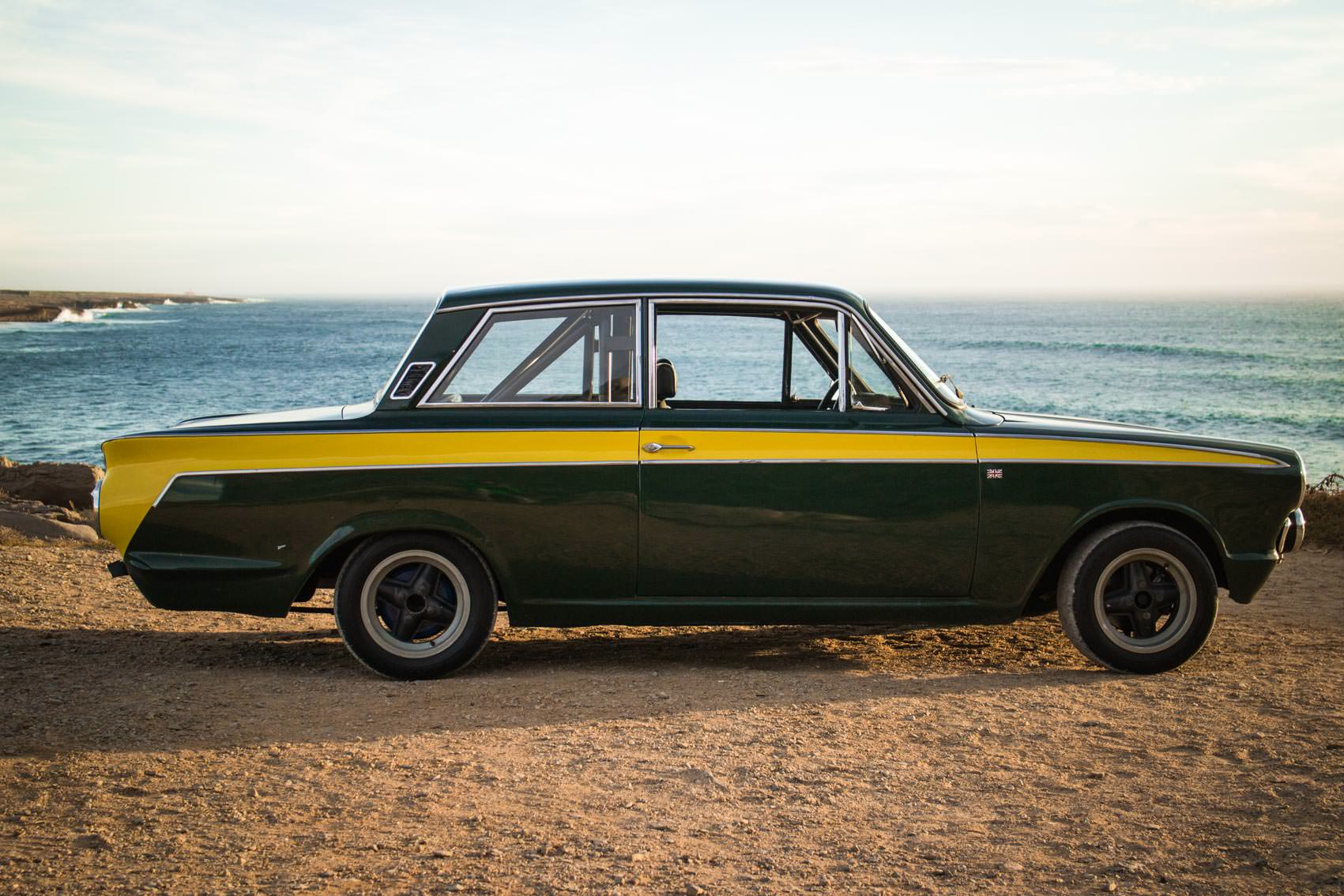 Fresh off the factory floor the Cortina GT produced 78bhp (as opposed to 60bhp produced by the Super), this may not sound like a whole lot but the car weighed in at only 787 kilograms (1736lbs) and weight could easily be further trimmed down by owners dedicated to optimising performance.
From a visual standpoint the GT was a humble masterpiece and more than made up for the designed-by-comittee Edsel, Roy Brown Jr's American influence is clearly visible in the jet-age design elements on the Cortina. From a purely personal perspective, I've always loved the brake lights on this car – although that may have been influenced by their use on the Lola MK6.
The beautifully presented Cortina GT you see here has been updated over the years, it now has an (original) engine tuned to 101bhp, adjustable suspension, a full roll cage and front disc brakes – making it an ideal candidate for vintage racing events. It's currently for sale from Cool & Vintage for a rather reasonable €21,500 – you can click here to view the listing.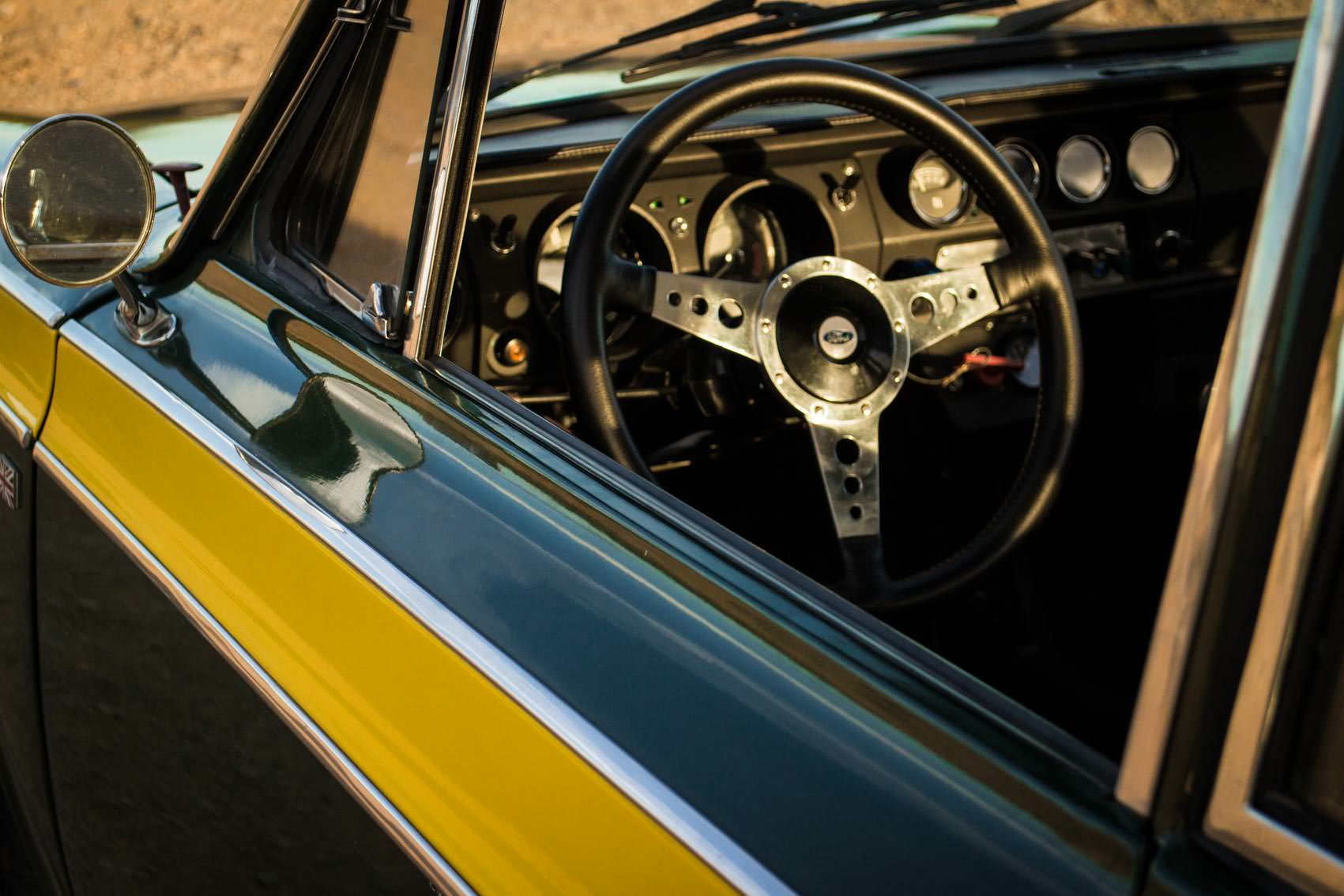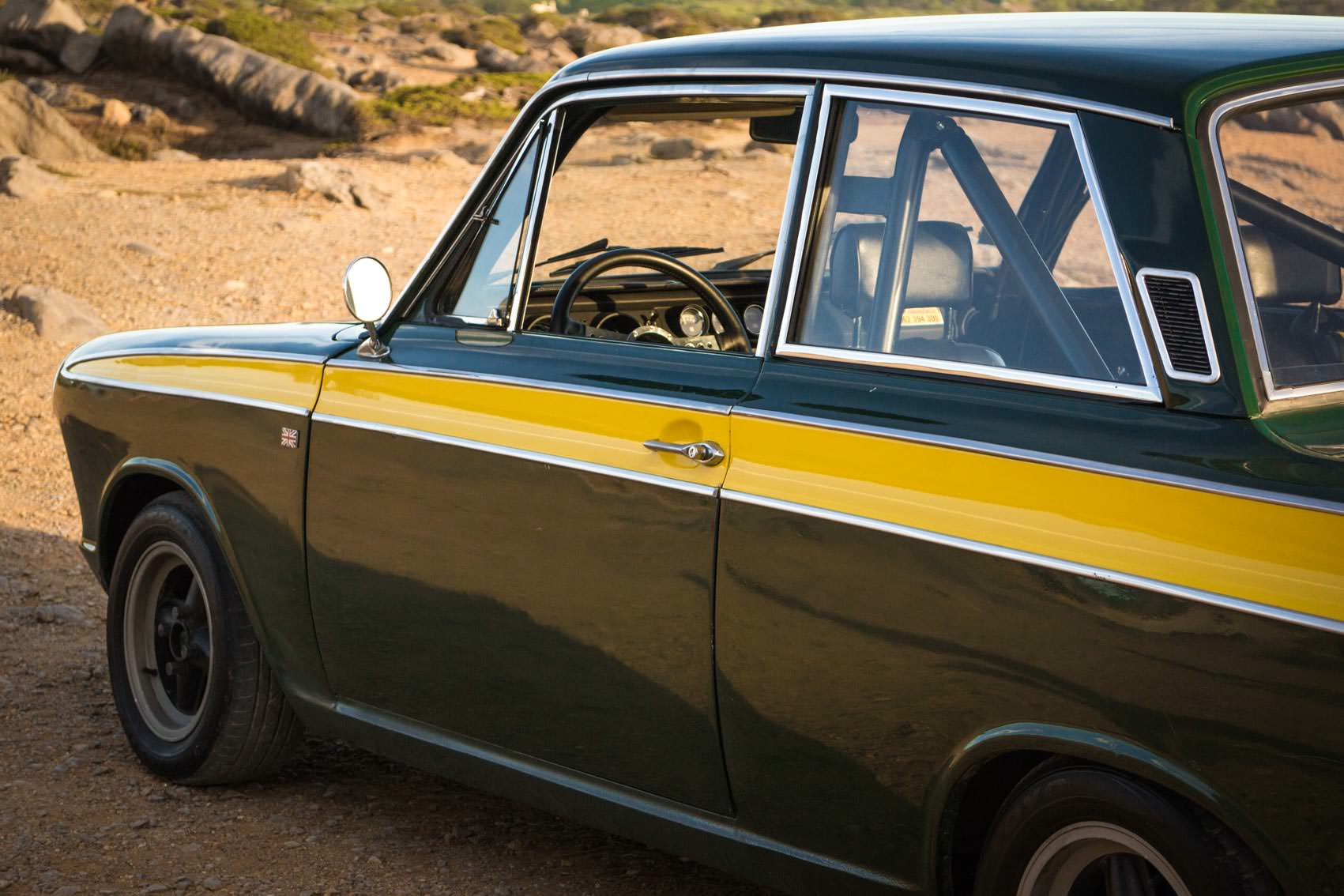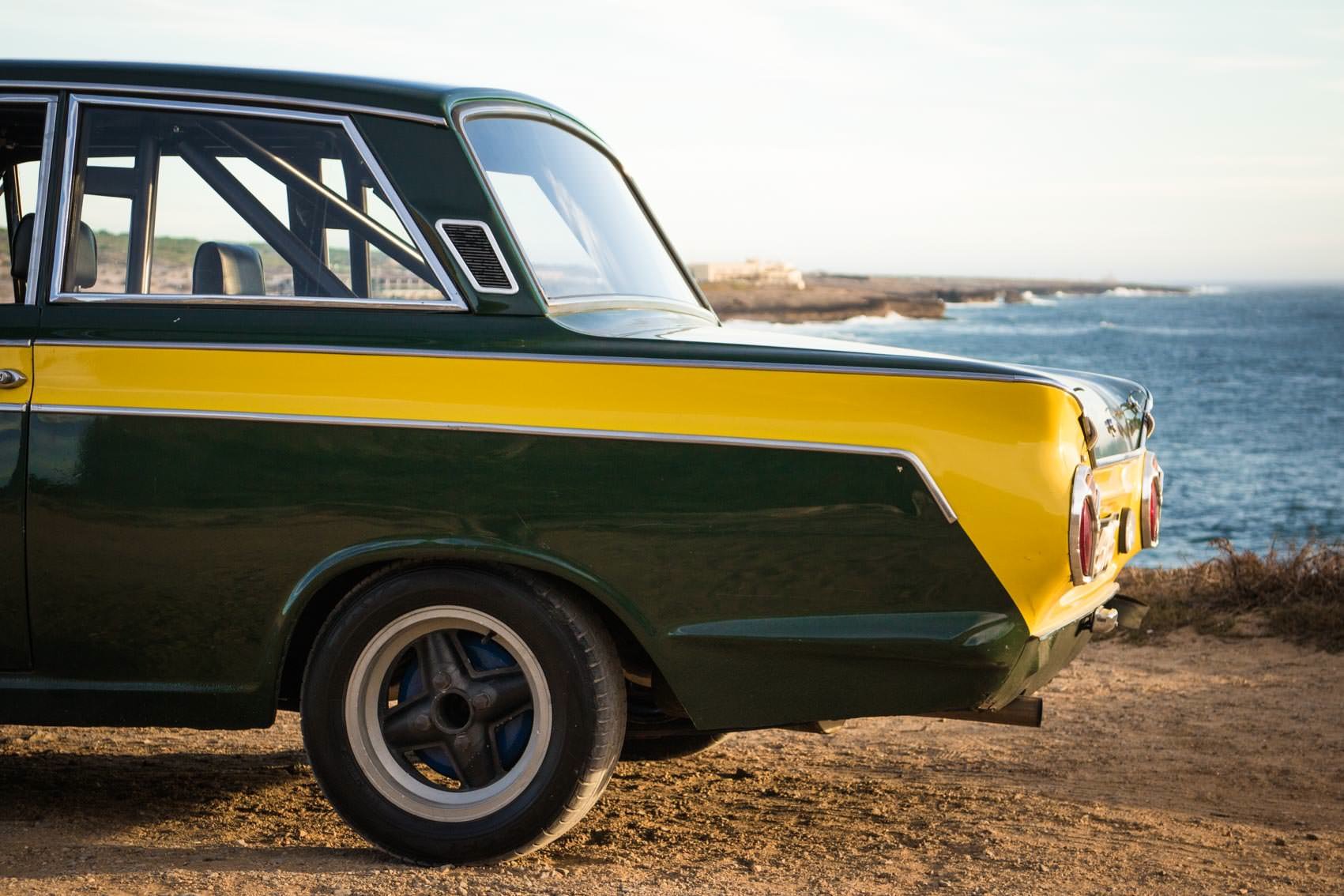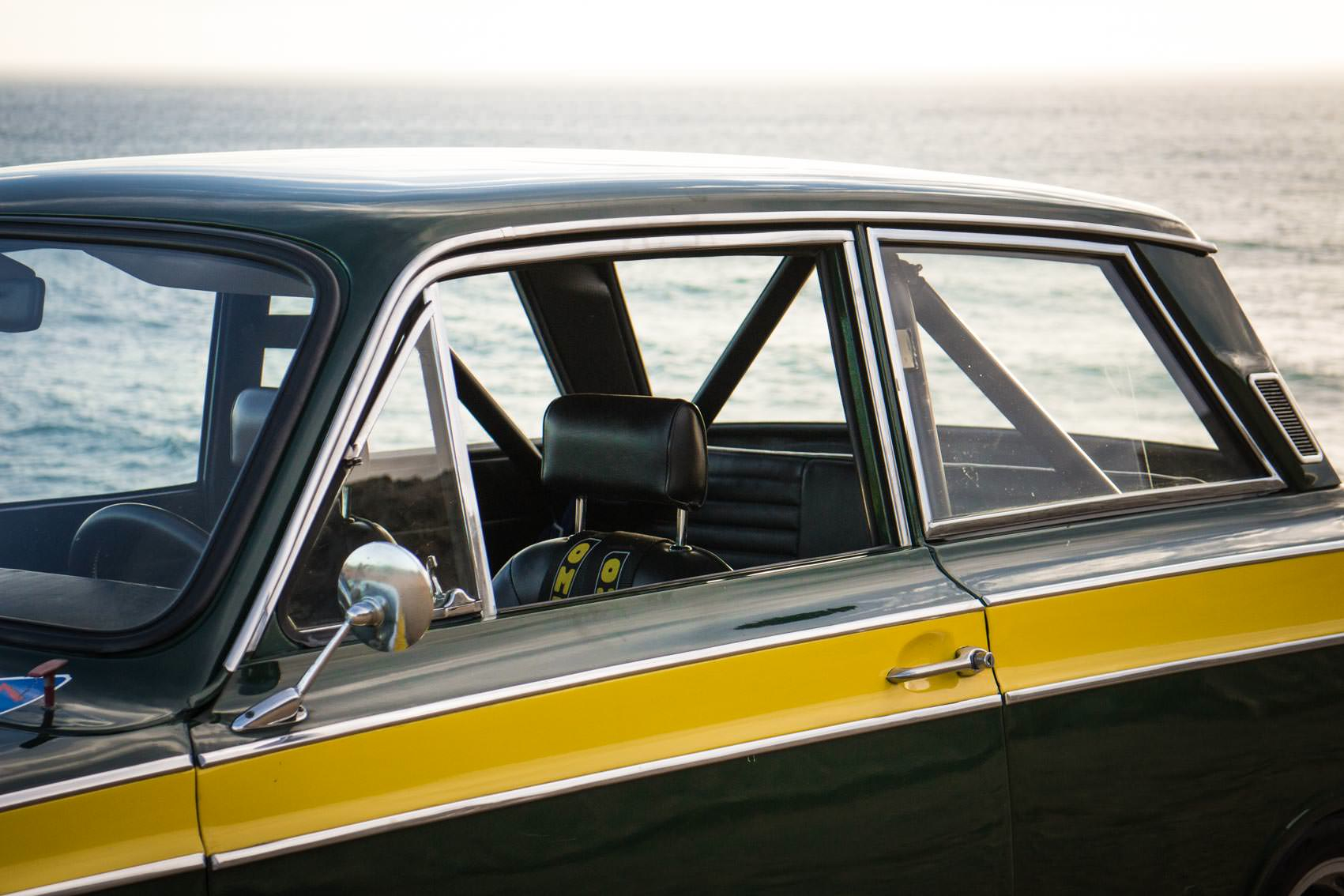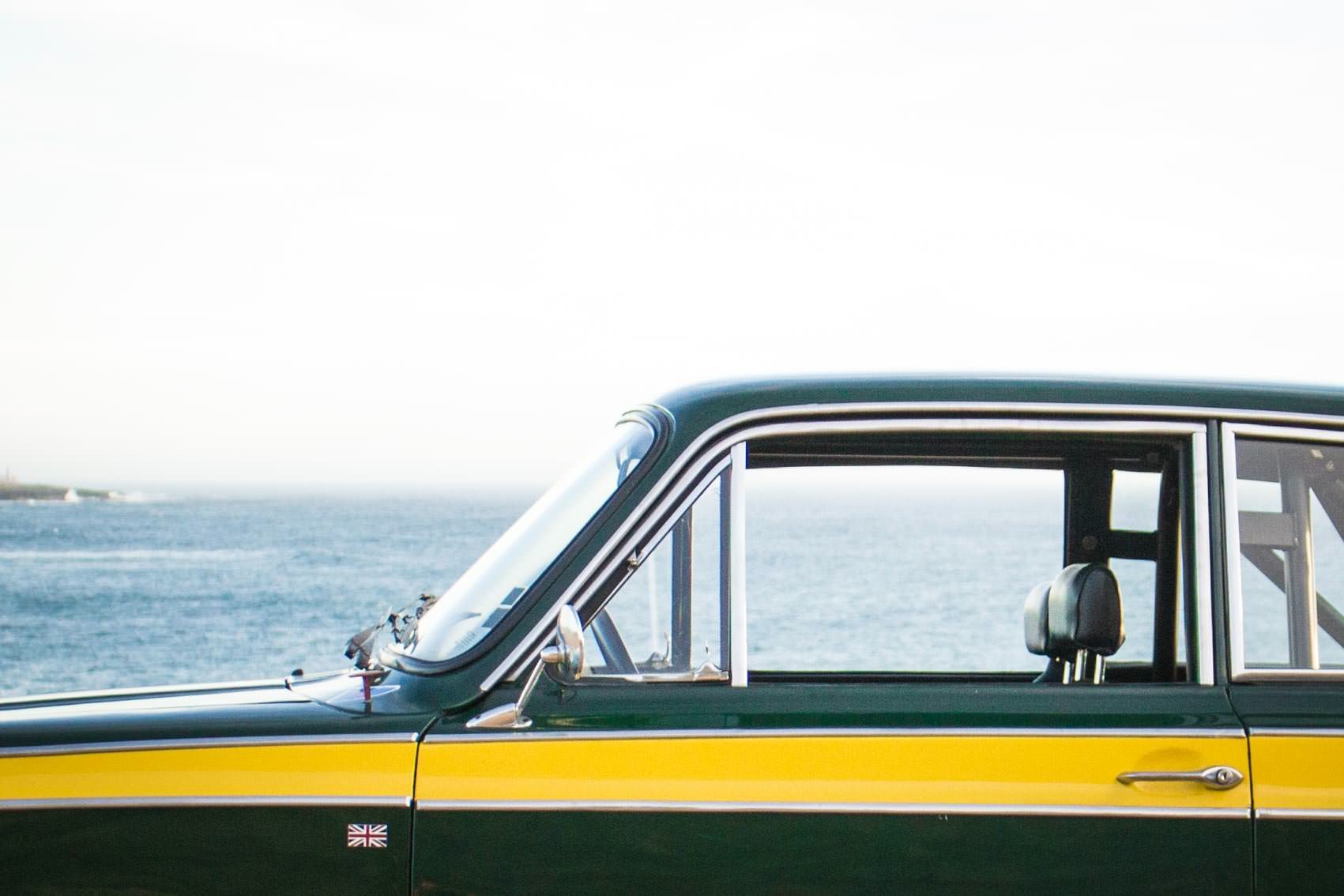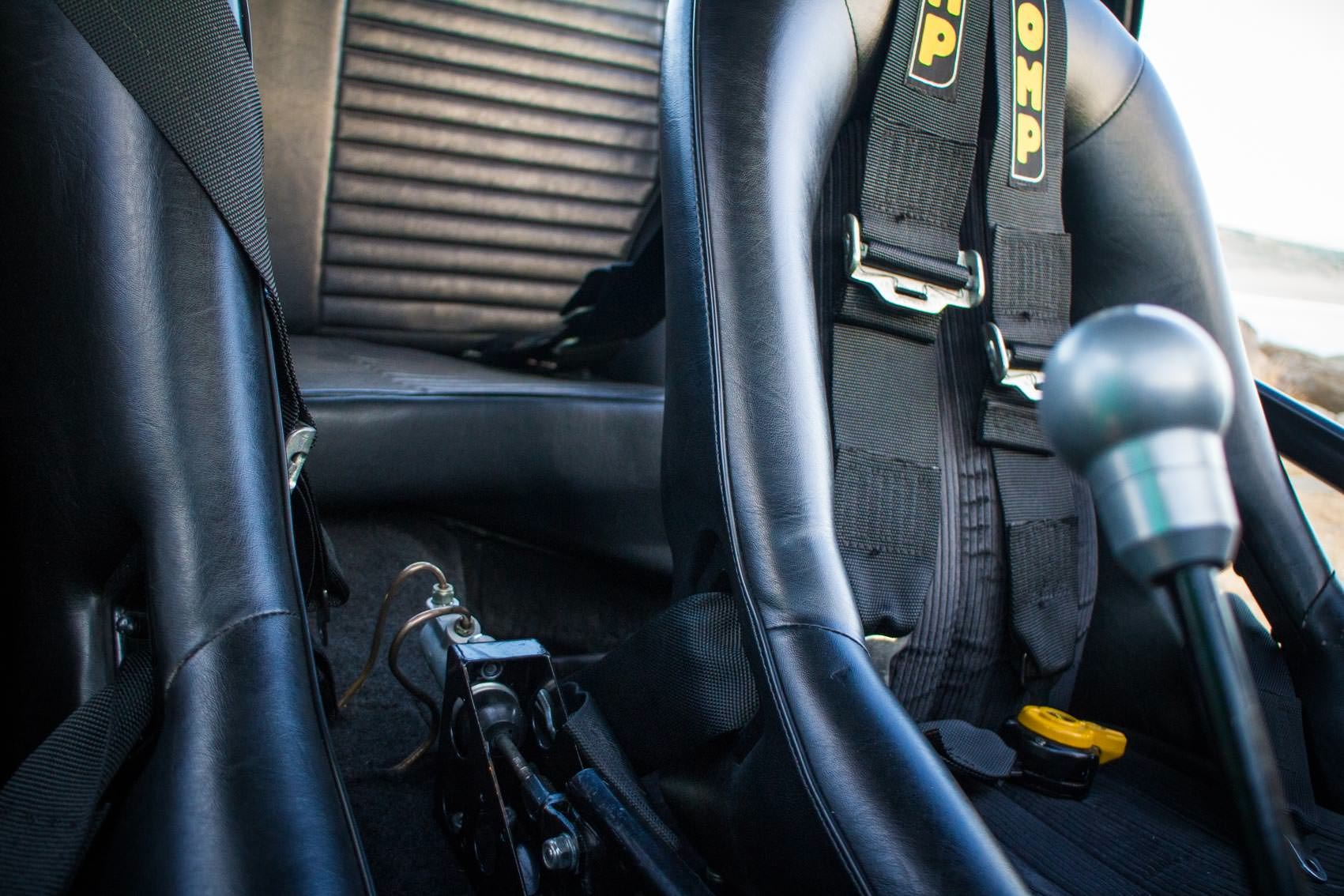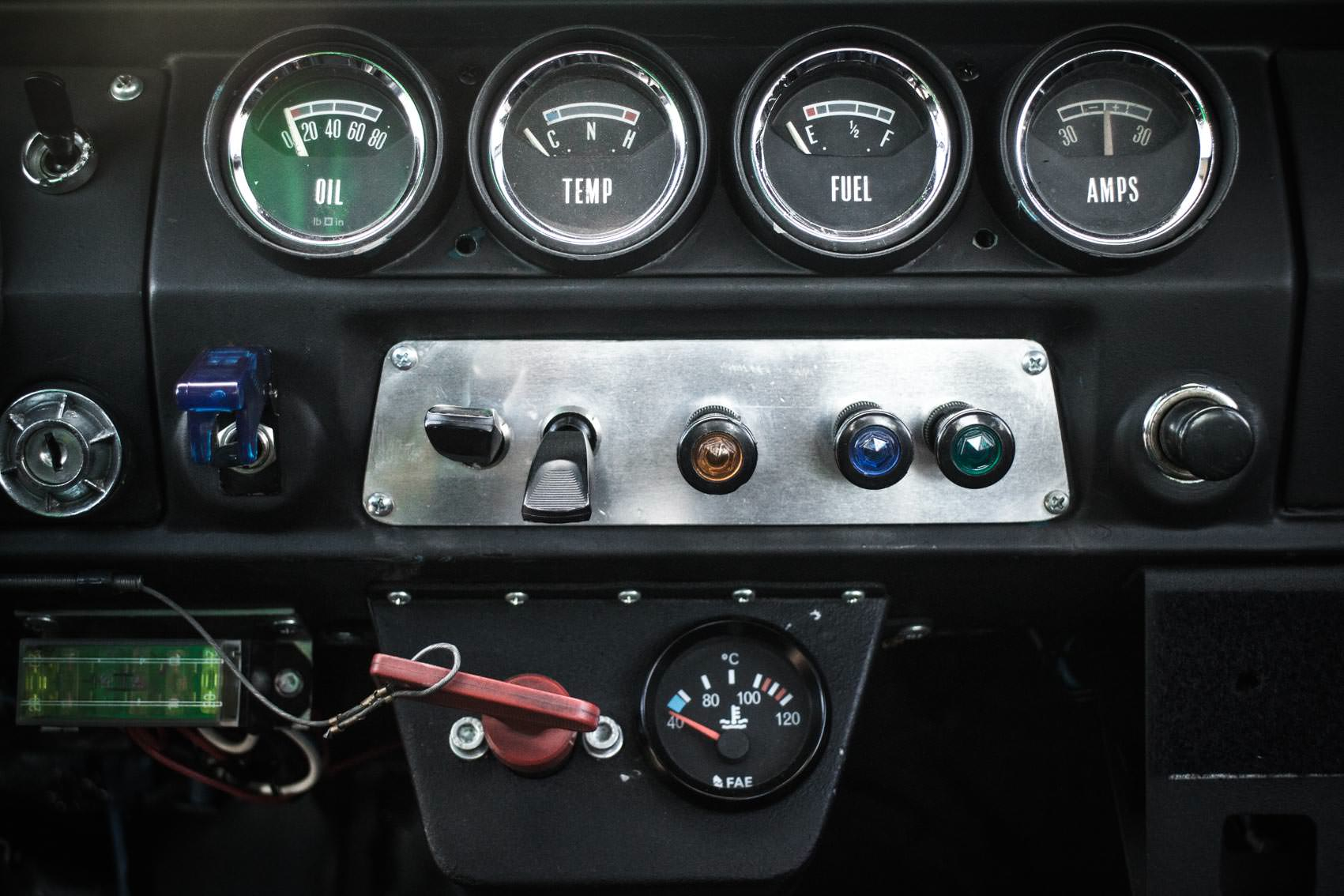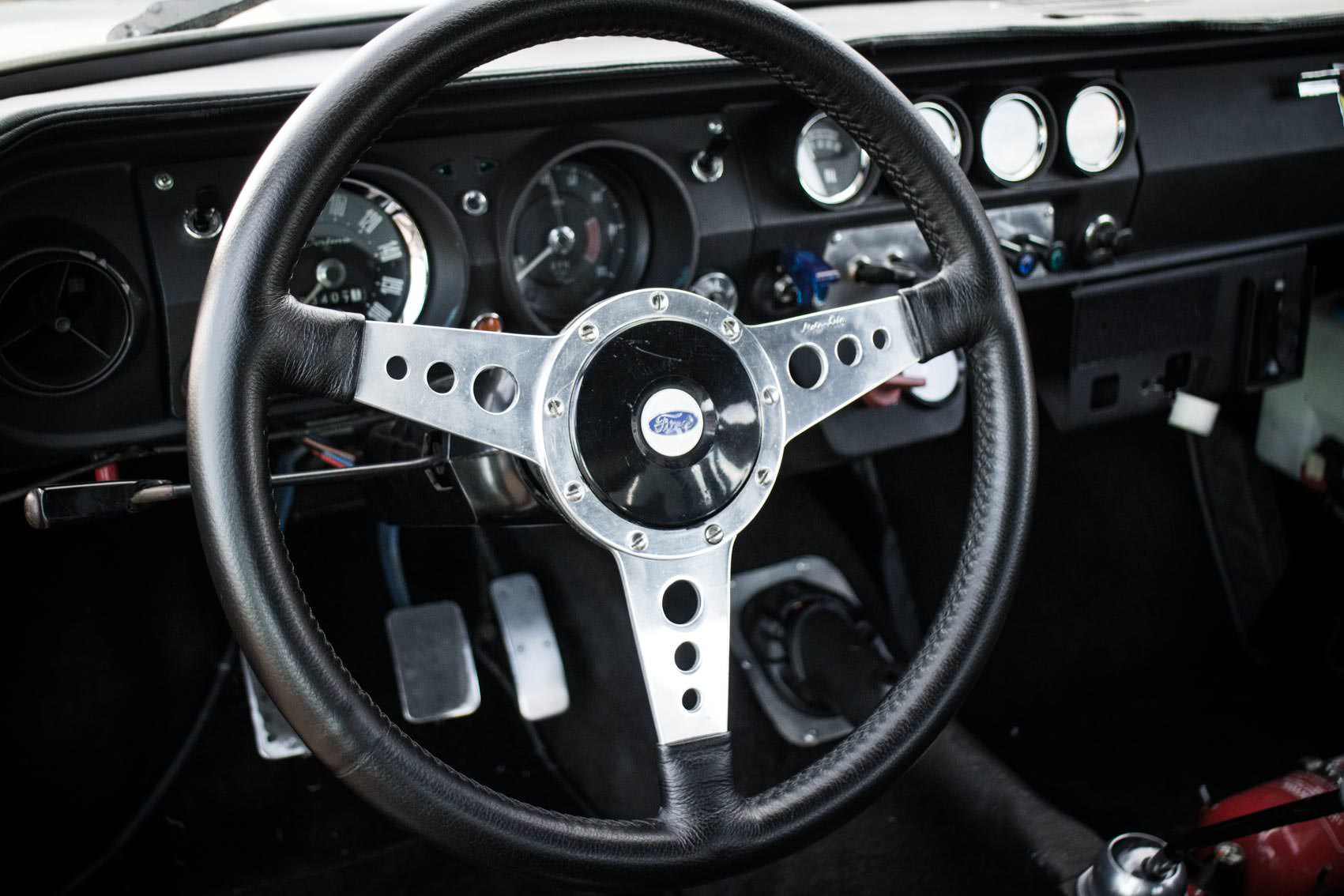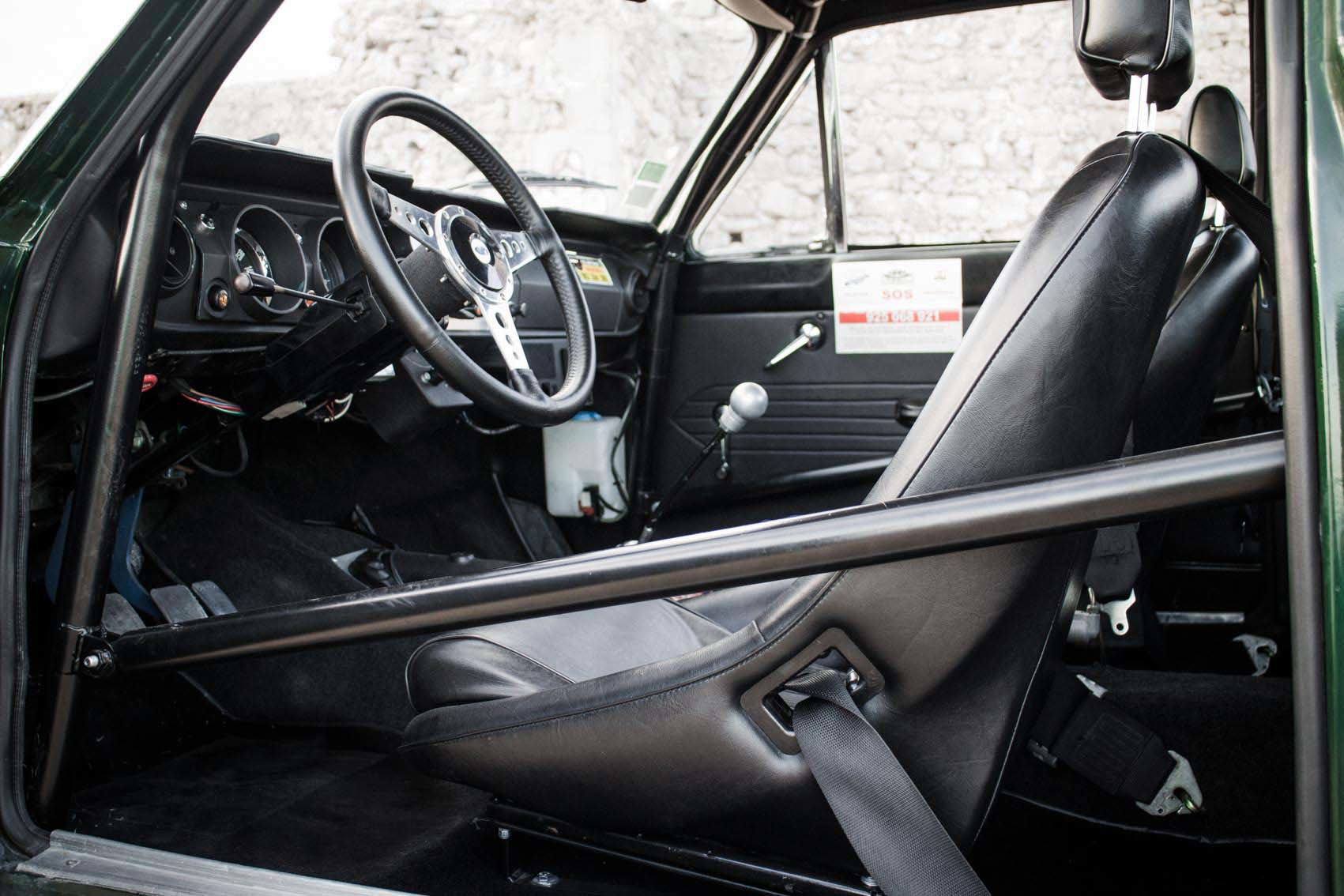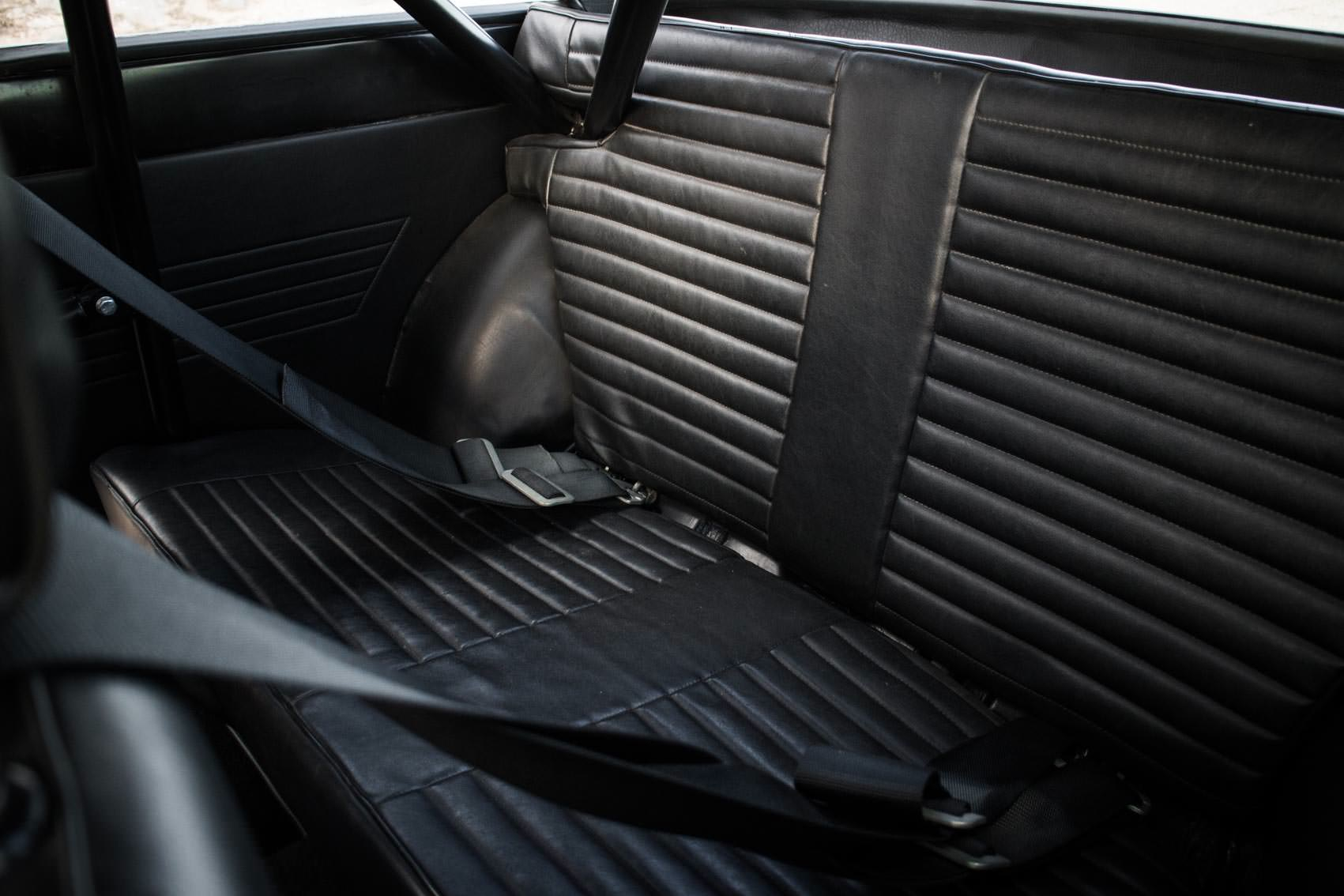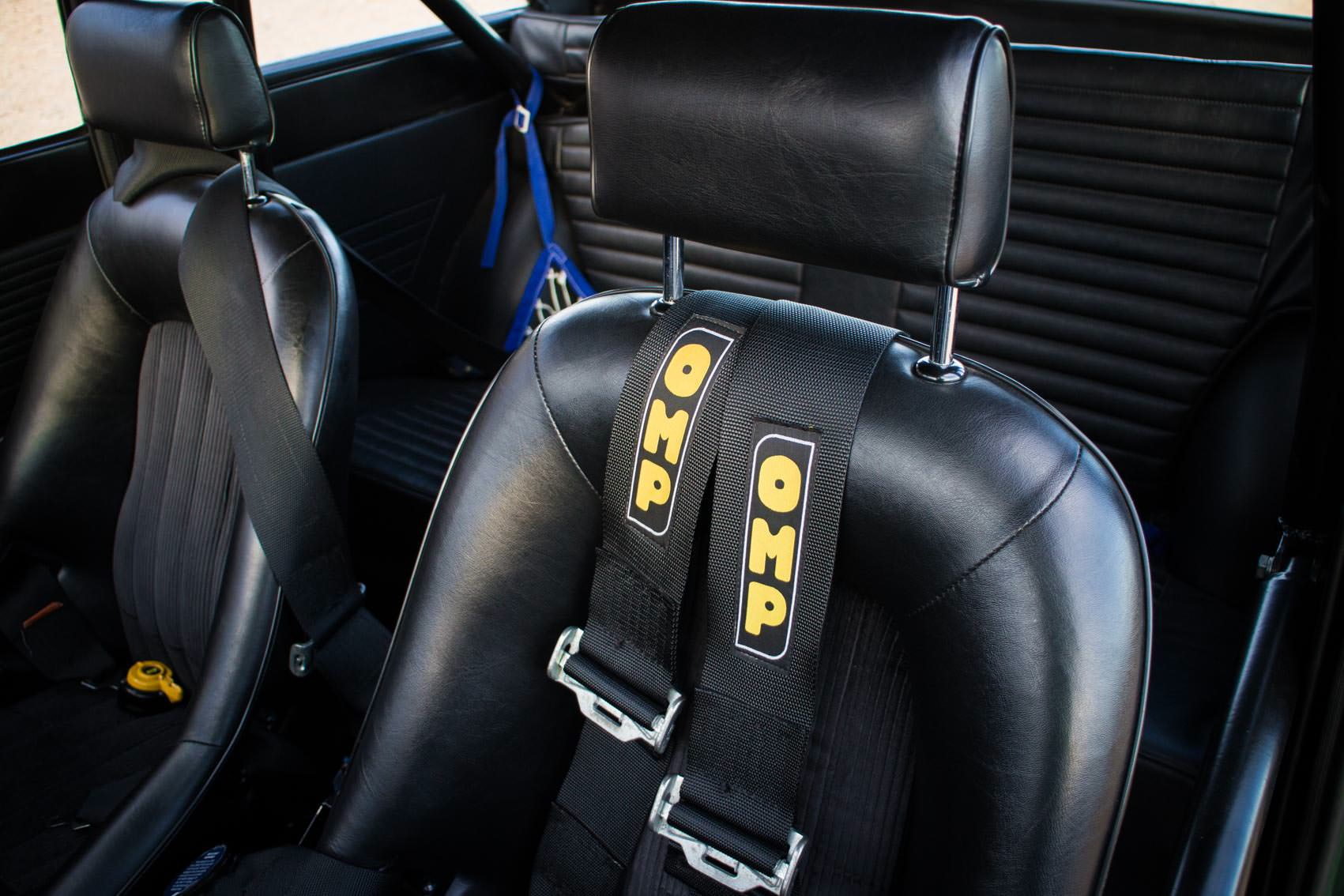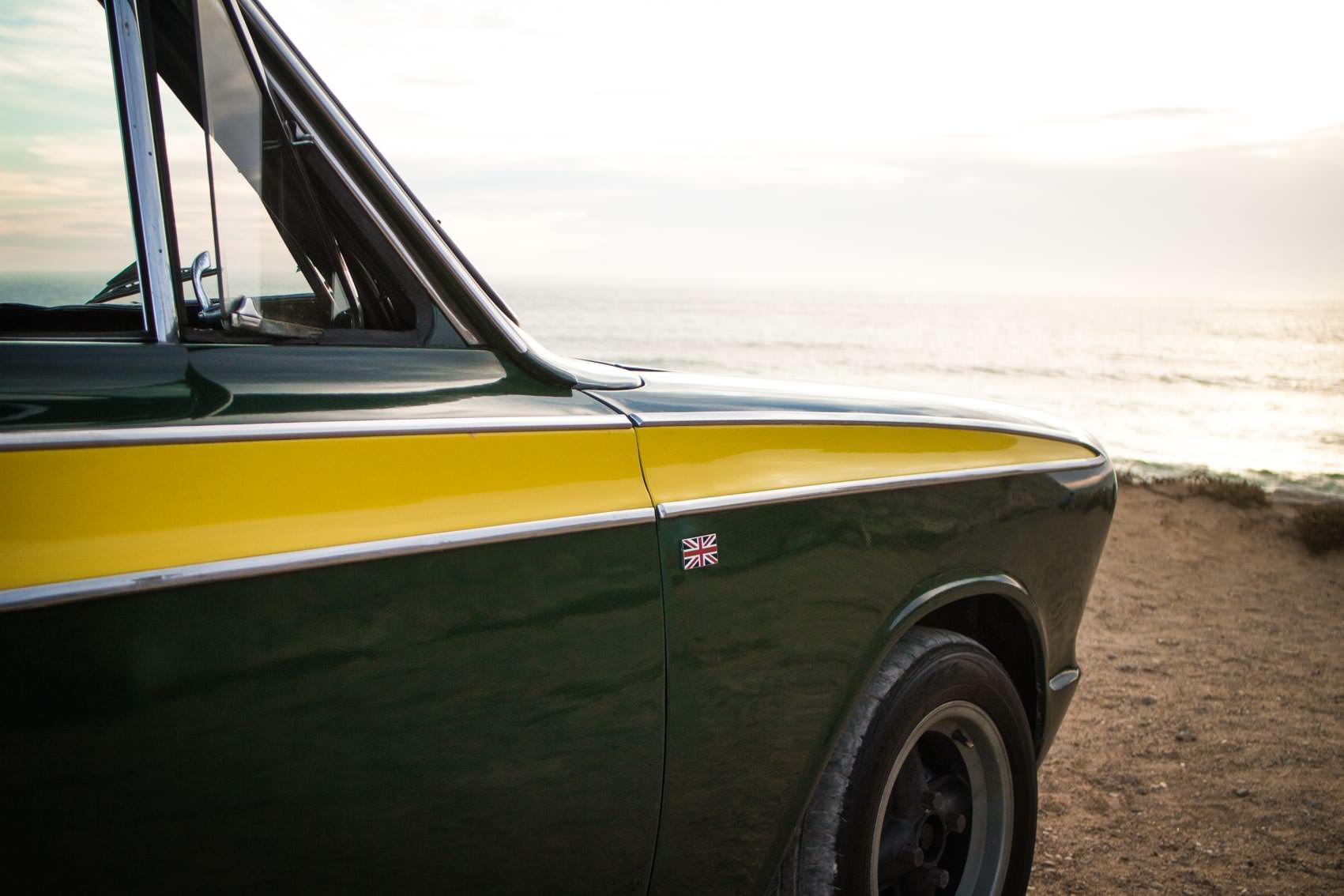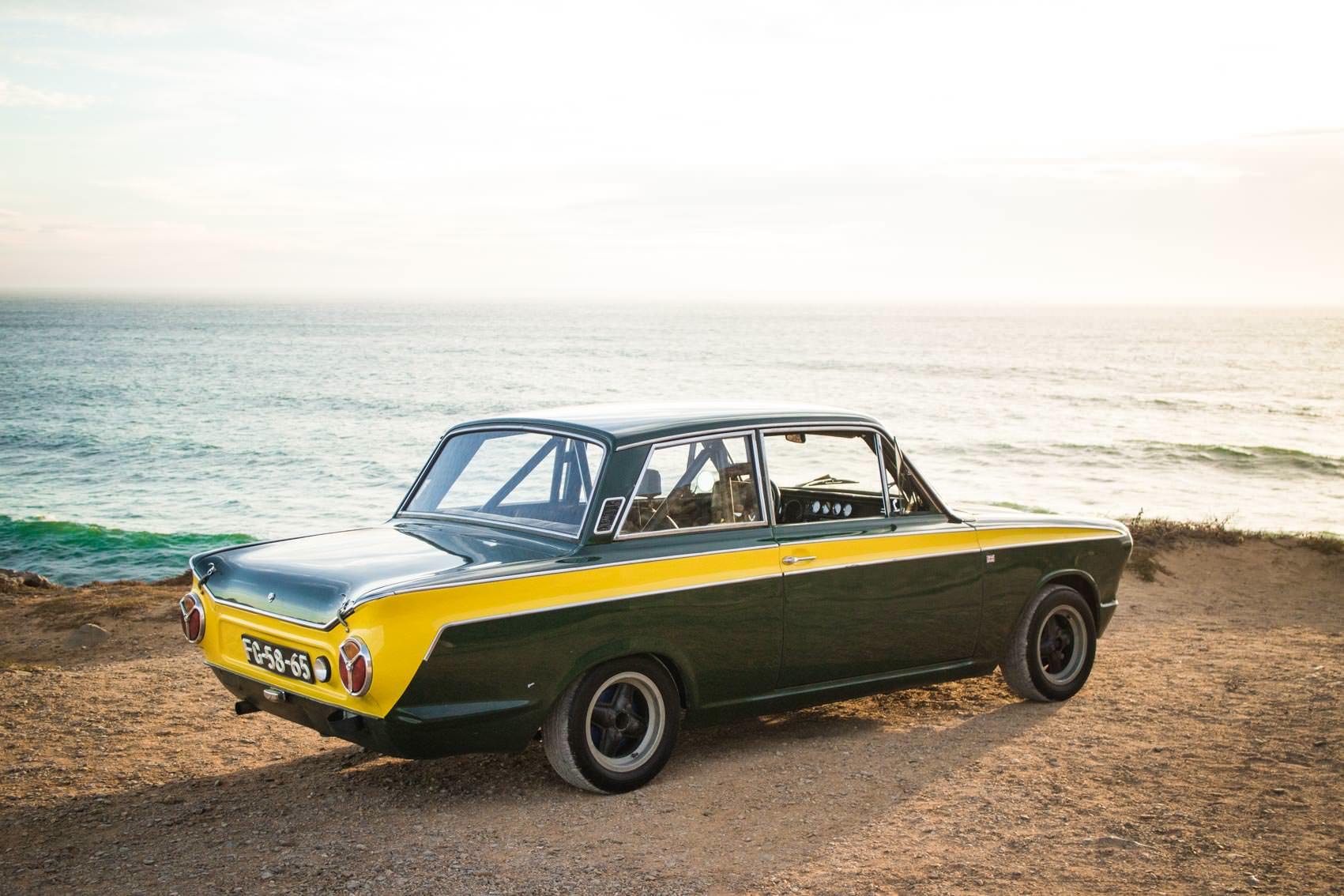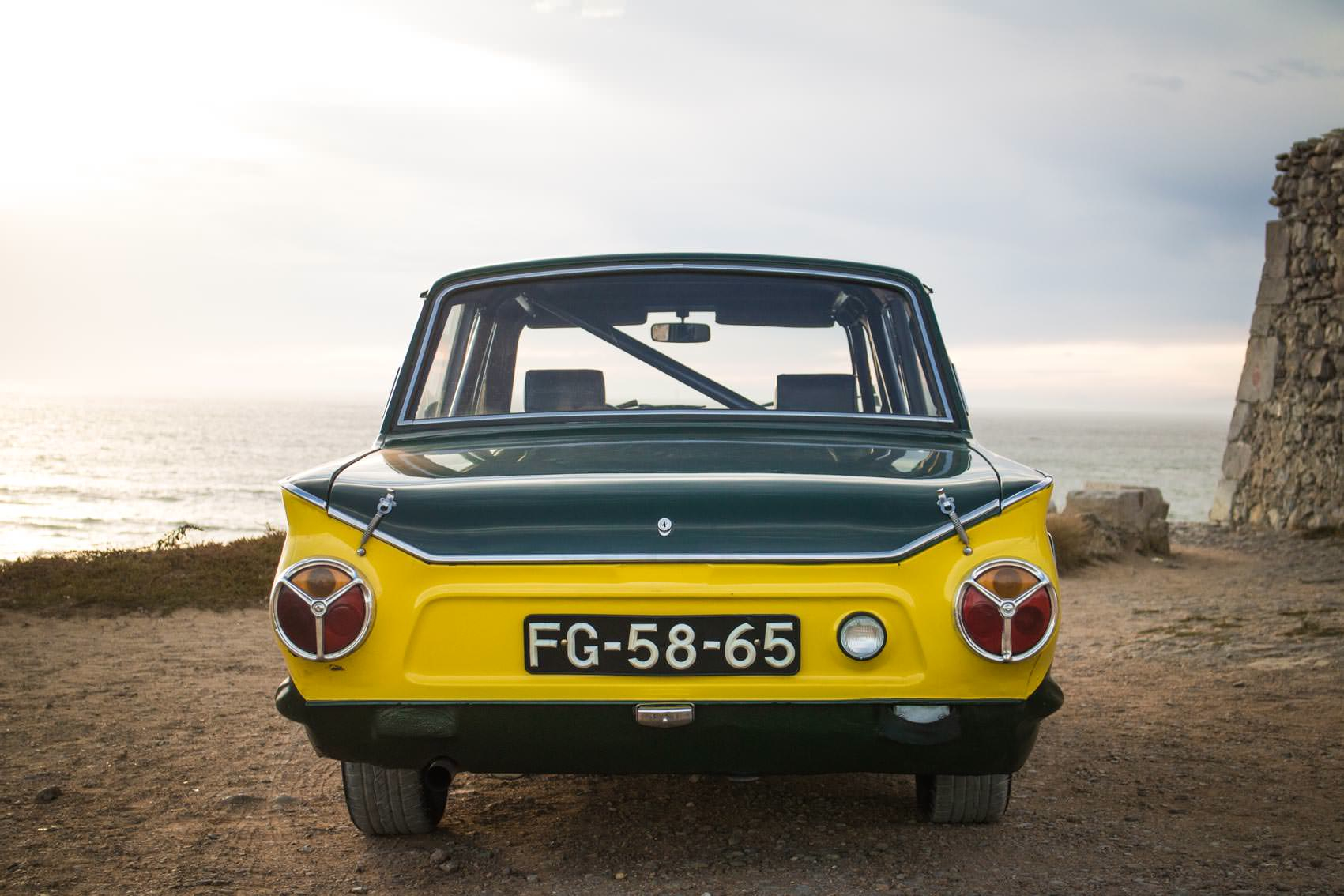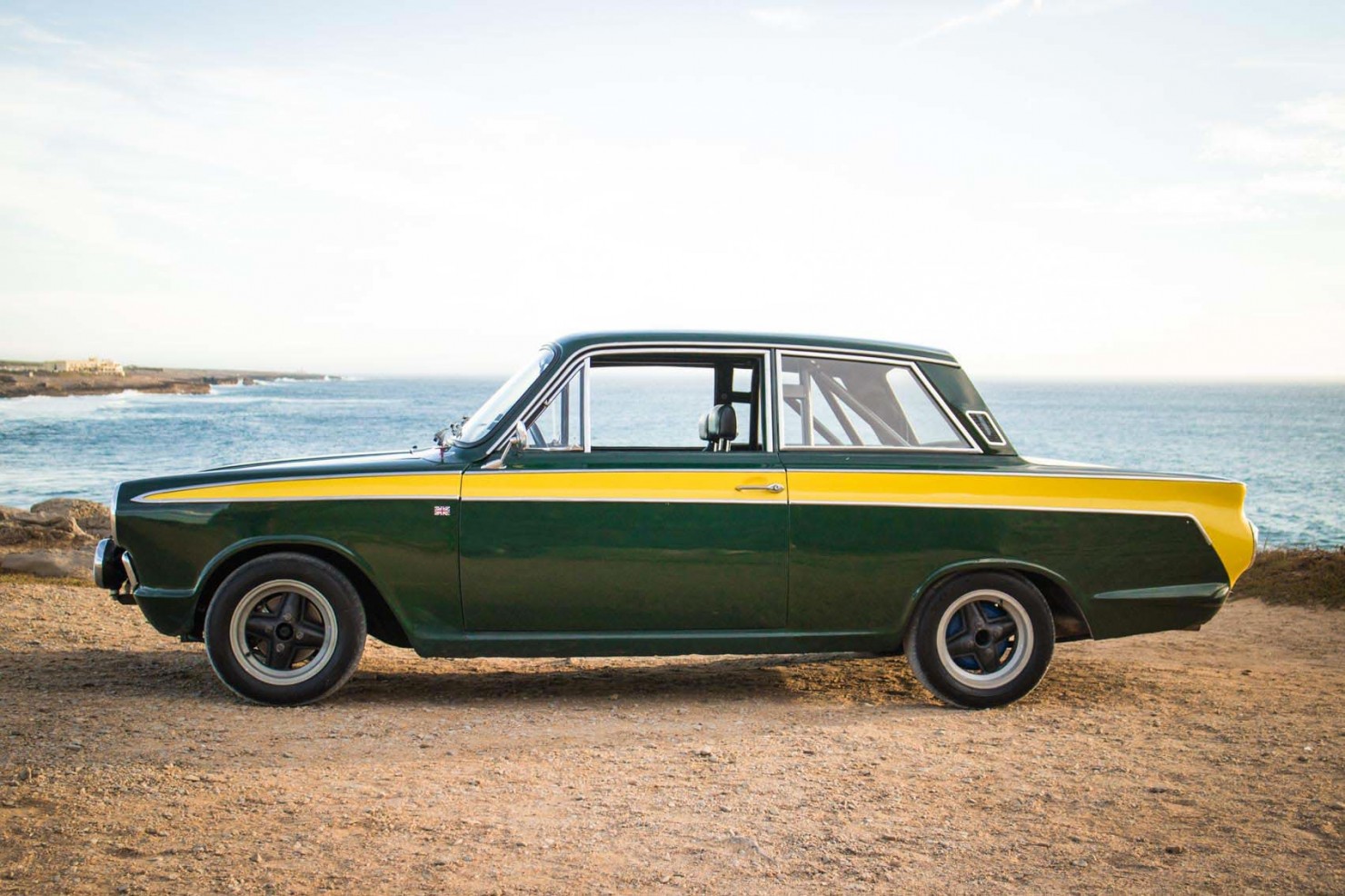 This article and its contents are protected by copyright, and may only be republished with a credit and link back to Silodrome.com - ©2020