1966 Shelby GT350H Race Car
Reading time: about 2 minutes.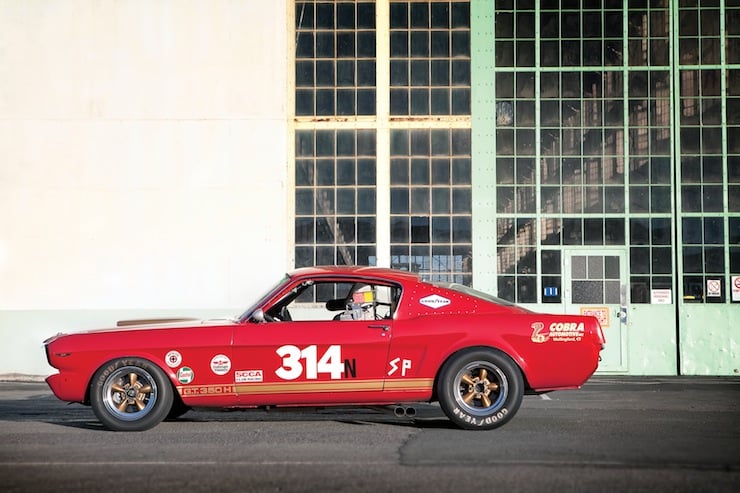 The 1966 Shelby GT350H is one of the most historically interesting of the early Shelby Mustangs, it came about as a result of the Shelby company approaching the Hertz rental car company with the idea of producing between 50 and 100 specially built cars that would be rented out to enthusiasts for $17 a day.
The program quickly became a success and Hertz continued to increase their order numbers till they hit 1,000 units, the cars were often booked weeks in advance and were a regular sight at drag strips and race tracks across the country.
Some renters went so far as to remove the engine from the GT350H and drop it into their own stock Mustang for a race weekend, then return the engine to the original car before dropping it off back at the Hertz lot.
As you've probably surmised, a lot of these cars took a beating and it was a struggle for Hertz to keep them on the road, leading to the cancellation of the program in 1967. In the years following, the 1966 Shelby GT350H went through a dark time in its history – no one wanted a former rental car and the fact that they'd been driven so hard put off a lot of potential buyers. A significant number of them ended up getting crushed or otherwise disposed of, leaving far fewer than the original production run of 1001.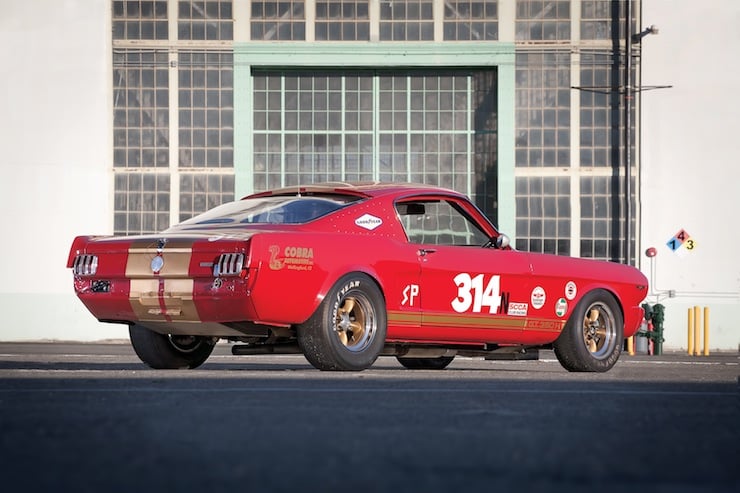 Throughout the '90s the '66 Shelby GT350H slowly began to see a surge in popularity, this continued into the 2000s and decent, original Hertz cars can now expect to command $150,000 or more at the auction block. The interesting history of the cars contributes significantly to their current worth, with crowds often gathering around them when they arrive at car shows, race tracks and club meets.
This particular Shelby GT350H has been retro-fitted for the race track, a full roll cage and racing bucket seats have been added, the original automatic transmission has been replaced with a 4-speed manual and historically correct Goodyear rubber now sits at all four corners. The original cars were fitted with Cobra 289 V8 engine capable of 306hp and 329ft-lbs of torque, the engine in this car does look like it's been significantly modified from the original however there are no publicly accessible performance stats available for it just yet.
If you'd like to add this car to your collection, you'll need to make your way to the Monterey Auction on the 16th of August 2013, it's being organised by RM Auctions and you can click here to see the full lot list.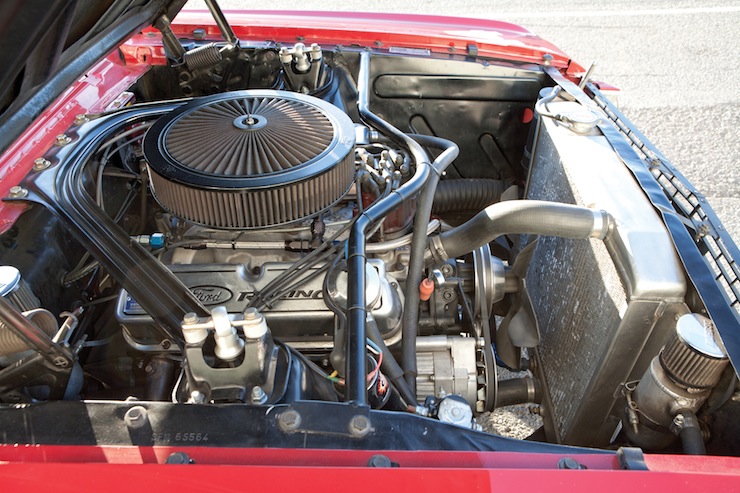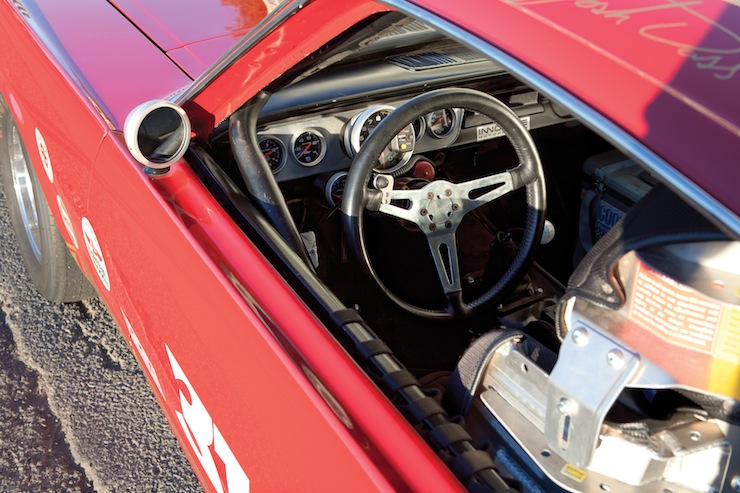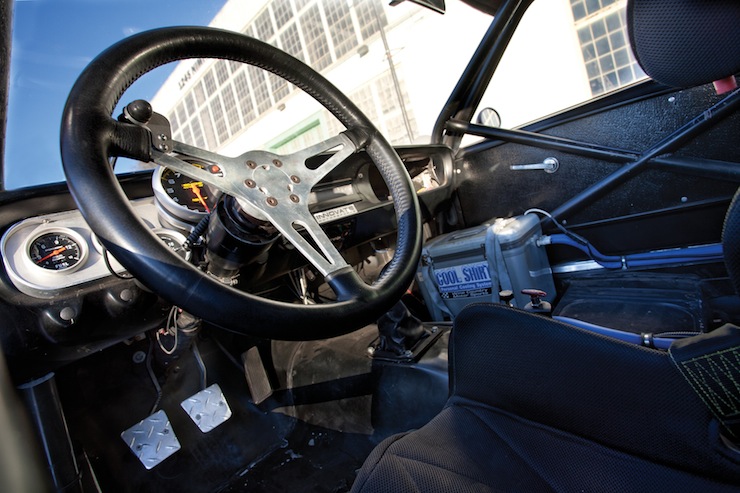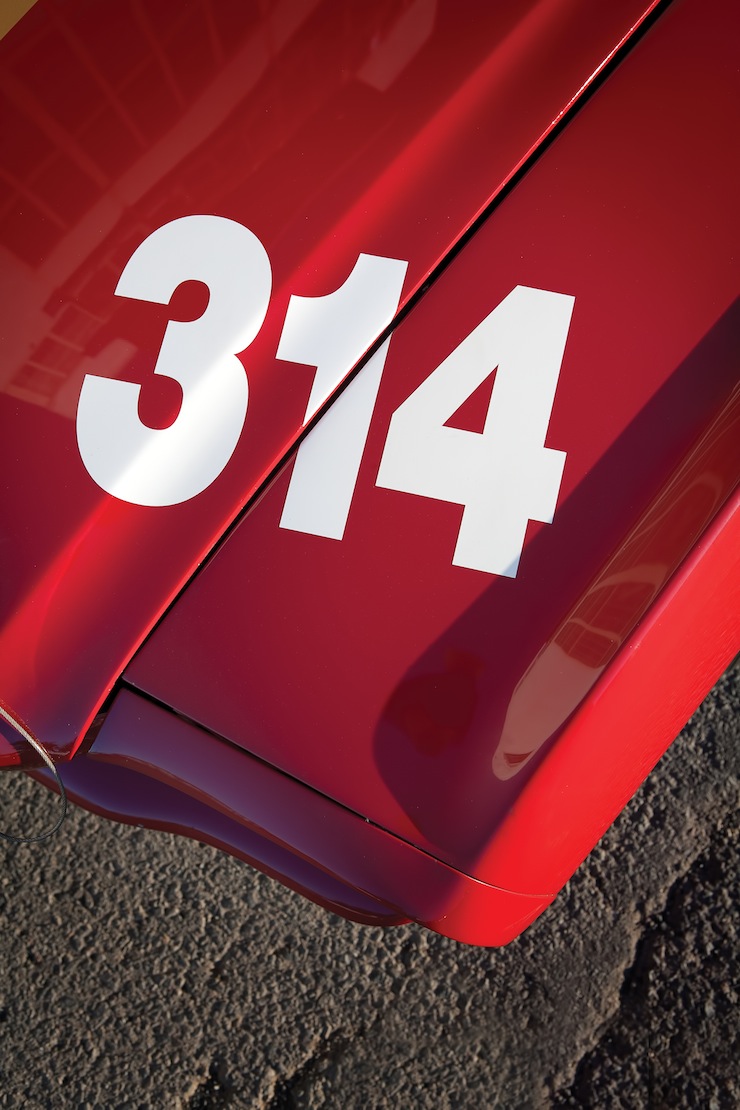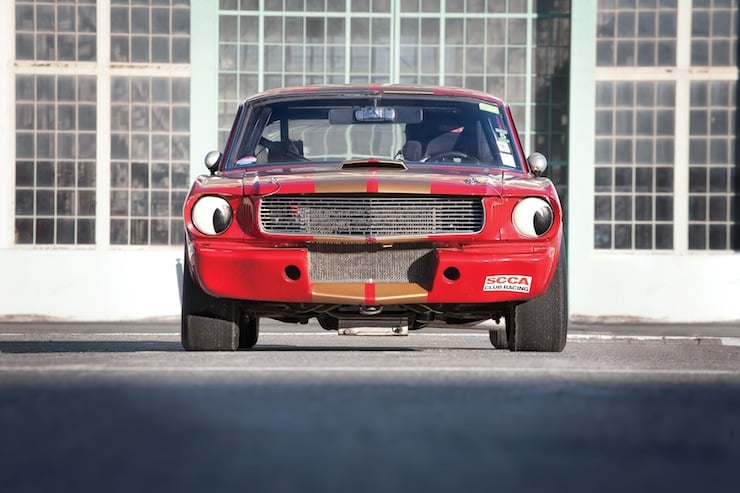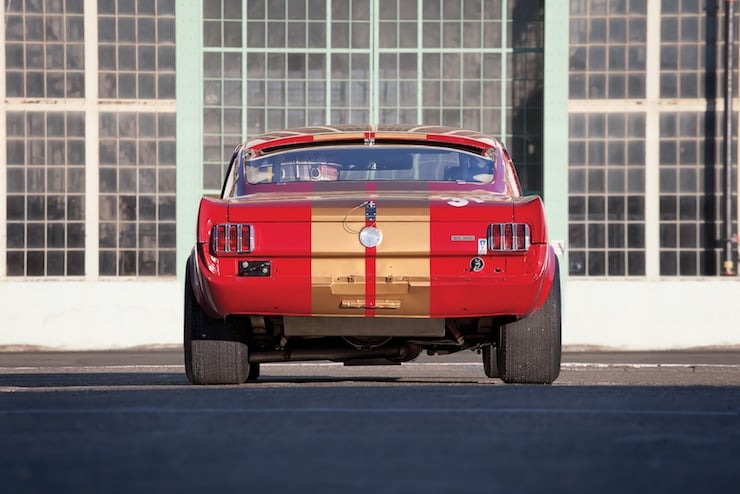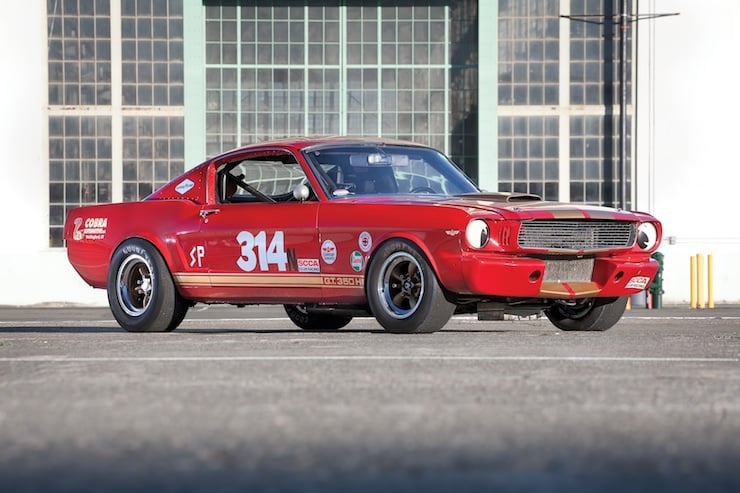 Photo Credits: Neil Fraser ©2013 Courtesy of RM Auctions
This article and its contents are protected by copyright, and may only be republished with a credit and link back to Silodrome.com - ©2020