The Last Arab-Villiers
Reading time: about 1 minute.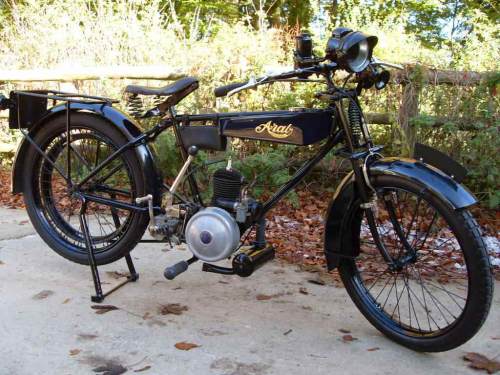 I'd never heard of the marque Arab-Villiers and so I was intrigued when I discovered this bike, I was even more interested once I learnt that this is thought to be the last surviving Arab known to exist. The bikes were only produced for one year between 1924 and 1925 in Birmingham, the small 147cc two-speed pictured here was the only model they made and no one knows exactly how many were built.
This recently restored example is currently for sale at £ 4,995.00 ($8,048 USD) via Cotswold Classics, that seems like a pretty good deal considering the extreme rarity of the bike. I've tried to research Arab-Villiers but it seems there is very little known about the company, if you know more shoot me over an email or tell us all in the comments.
Brief History of the Marque: Arab

Arab-Villiers were motorcycles built from 1924 to 1925 at a small factory in Bellbarn Road, Birmingham. It was never large enough to merit entry in the annual buyers' guides of the automotive press. They produced a number of ultra-lightweight motorcycles for general sale. A 147cc Villiers engine was coupled to a two-speed gearbox, with or withour clutch and kickstart; chain-cum-belt drive was the norm. The main retailer for Arab was Frank Whitworth who had a large business in Birmingham. He probably sold own-badged versions of the Arab. Via Graces Guide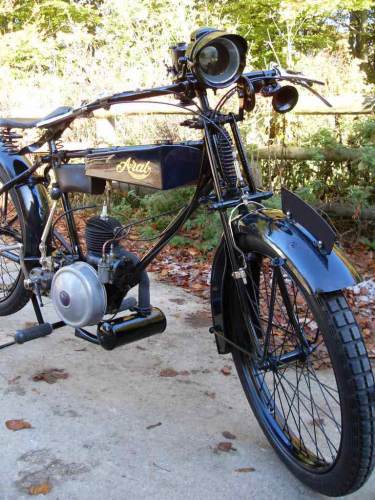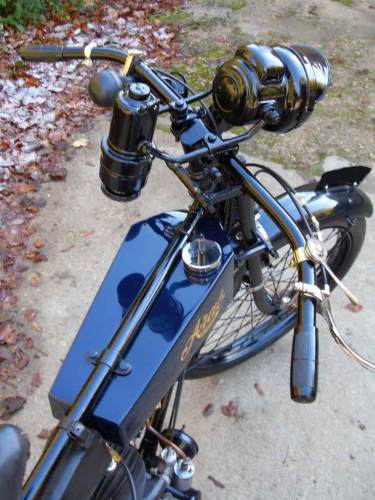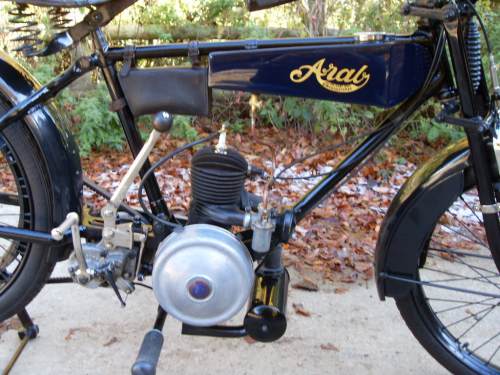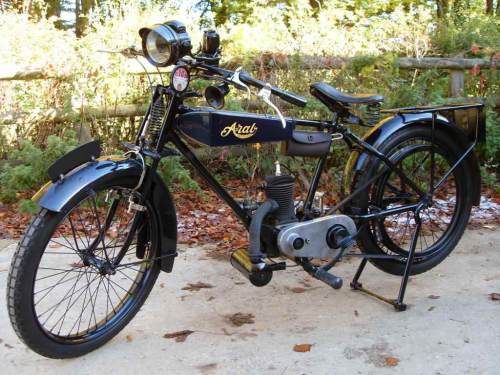 This article and its contents are protected by copyright, and may only be republished with a credit and link back to Silodrome.com - ©2019