Suzuki Katana by Icon 1000
Reading time: about 2 minutes.
The Suzuki Katana is a bike that had a major impact on motorcycle design from its introduction in 1981 through to the modern day, many overlook the model due to its divisive design, but the older it gets the more popular it seems to become.
Early in its life the Katana split opinions within the motorcycle community, the design was a paradigm shift and either represented a giant step forward, or an evolutionary dead end depending on who you talked to. Suzuki had outsourced the design, choosing a team headed by former BMW chief stylist Hans Muth who had moved to the German company Target Design.
Much of the design of the Katana was based on a previous design study that had been undertaken by the same team for MV Agusta, the Italians had decided not to proceed with the project but Muth was so enamoured with the core design principles that he chose to rework it for Suzuki.
Suzuki had chosen to hire a Western design team because they specifically wanted to appeal to the European and American markets, the late 70s was a brutally competitive time for the four large Japanese motorcycle manufacturers, and their largest markets were America and Europe respectively. With the production of the Katana, Suzuki was taking a significant calculated risk – they knew they had to separate themselves from from Honda, Kawasaki and Yamaha.
If the model had tanked, Suzuki would have taken a mighty hit.
Despite the somewhat tepid response from motorcycle magazines, the Katana struck a chord with younger motorcyclists and became a sales success for the Japanese marque. It would remain in production in some form or another from 1981 through till 2006, and many of its design cues can still be seen in bikes produced by a broad variety of manufacturers.
The Katana you see here is a custom by Icon 1000, and it's a far more comprehensive rebuild than you may have noticed at first. The project, dubbed "New Jack", started with a full teardown and an engine transplant from a Suzuki Bandit.
With its new 1200ccc inline-4, the Katana needed a series of 1/4" steel plate frame reinforcements welded in to stop it bending like a banana. A set of new upside-down forks were added upfront and a twin centre-shock system was installed in the rear.
Interestingly, the team at Icon 1000 decided to remove the headlight and switch it out with a radiator for the new engine. It actually works remarkably well within the design, and it's not hard to imagine that the radiator's performance would be markedly improved thanks to the clean air flow.
The completed bike is a perfect example of what a brand new Suzuki Katana could look like, if the company ever decided to bring it back with a new heart and some new legs.
Click here to read more via Icon 1000.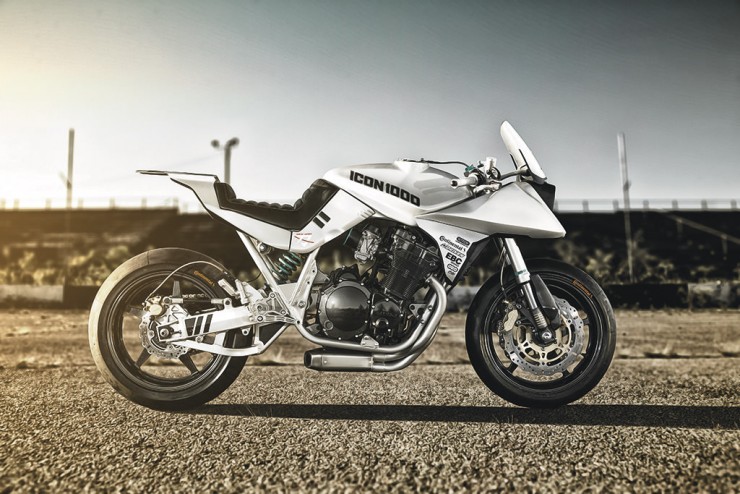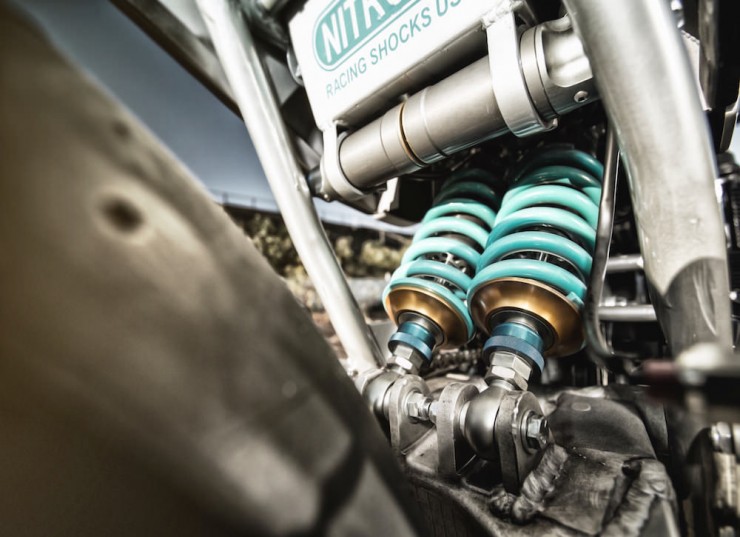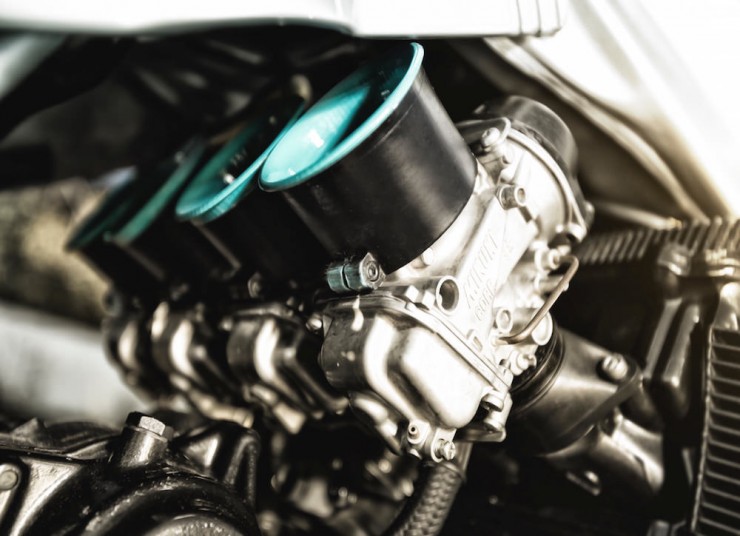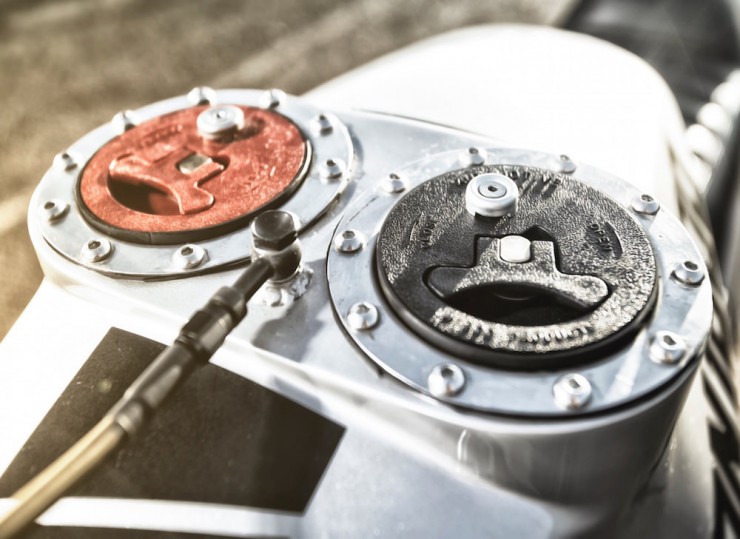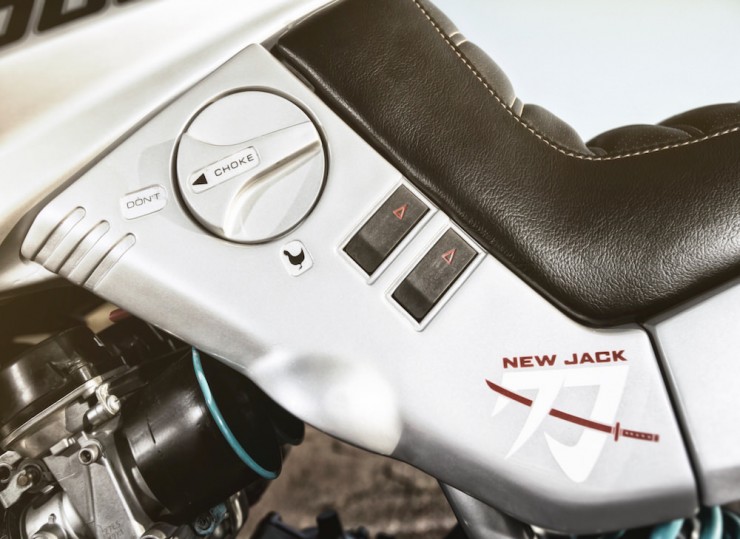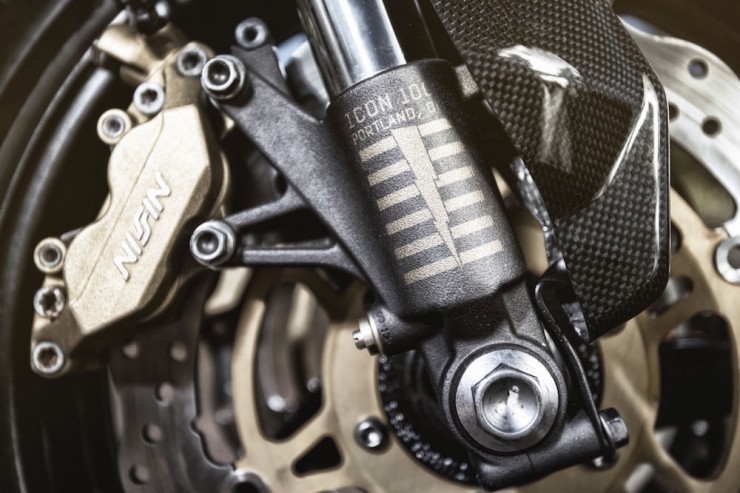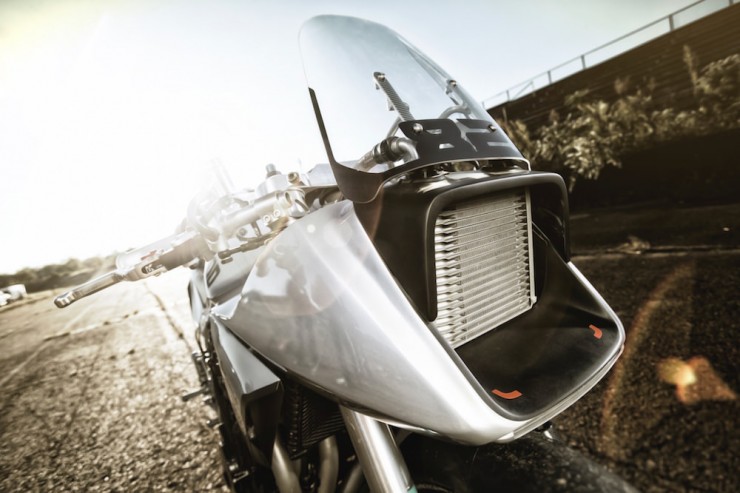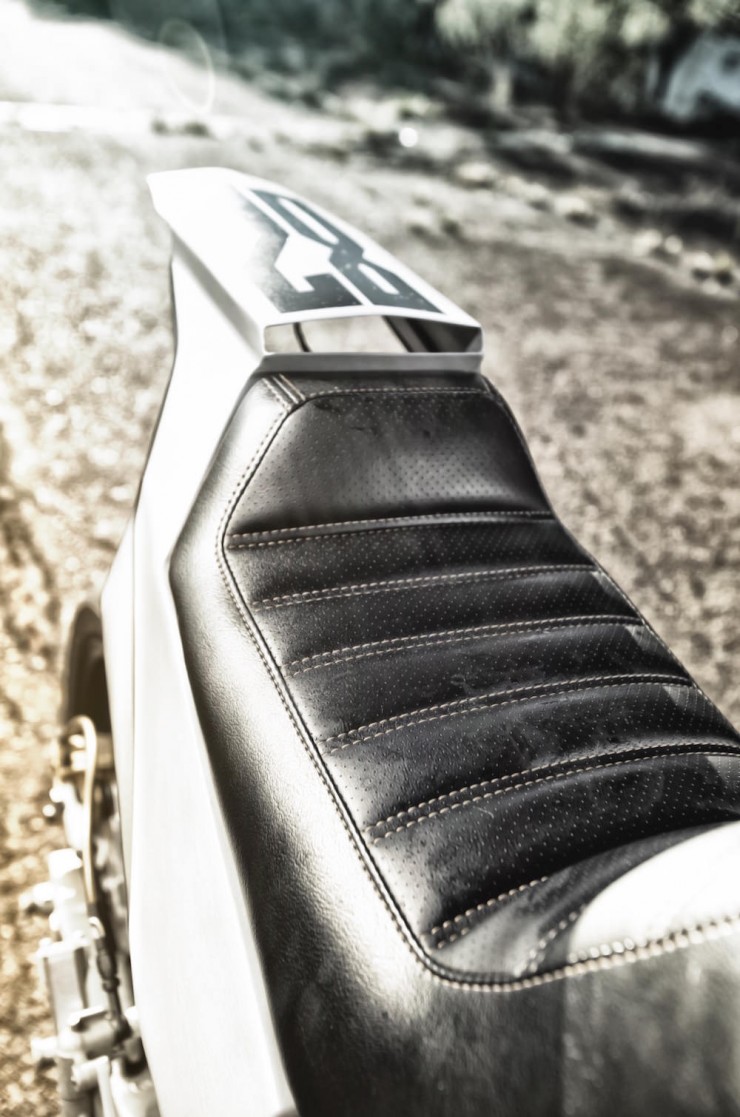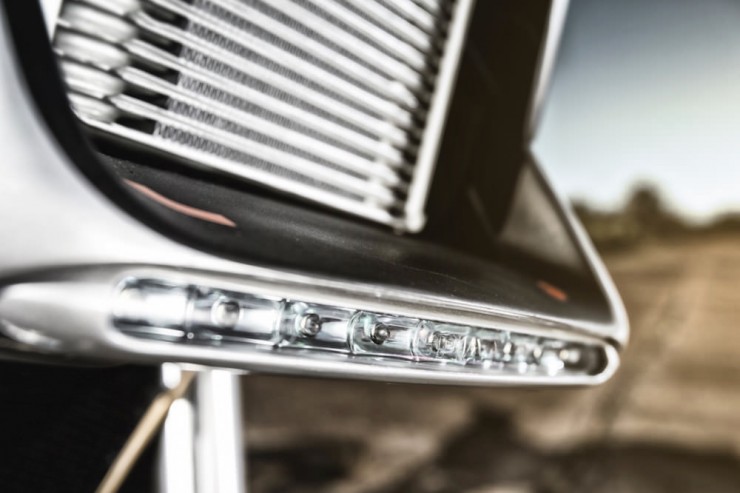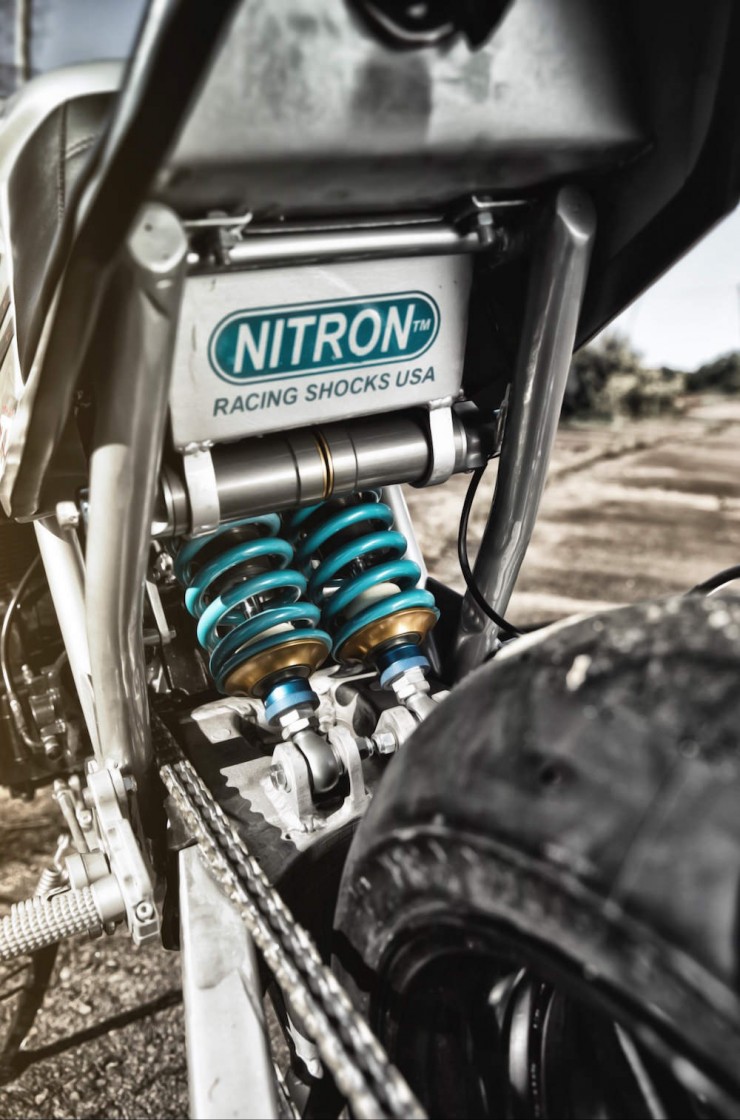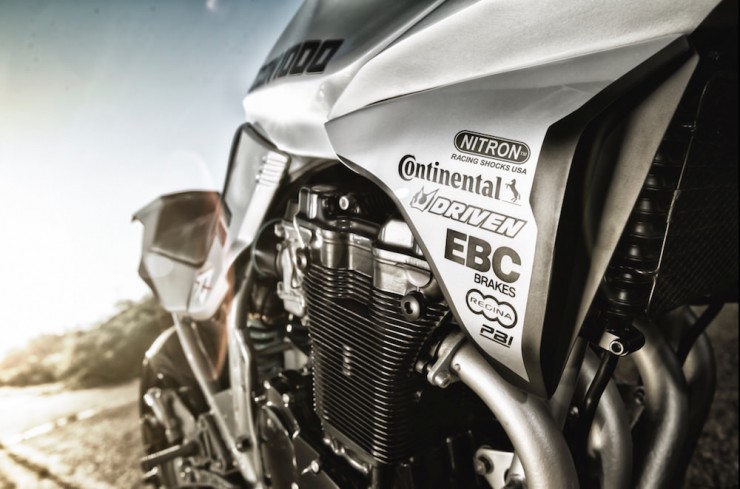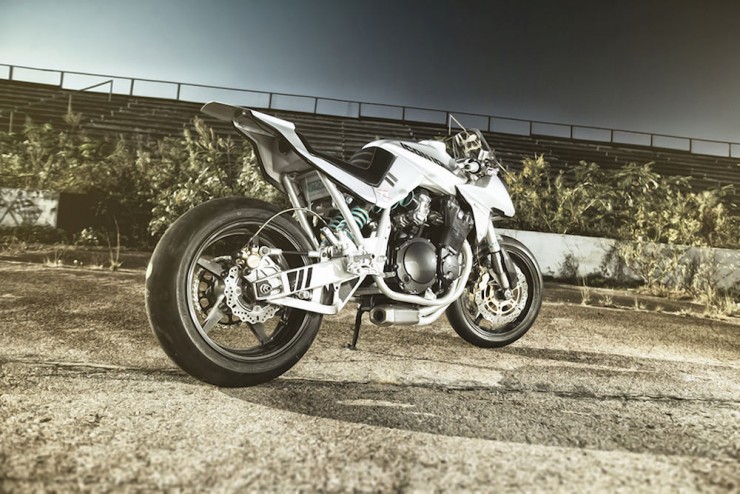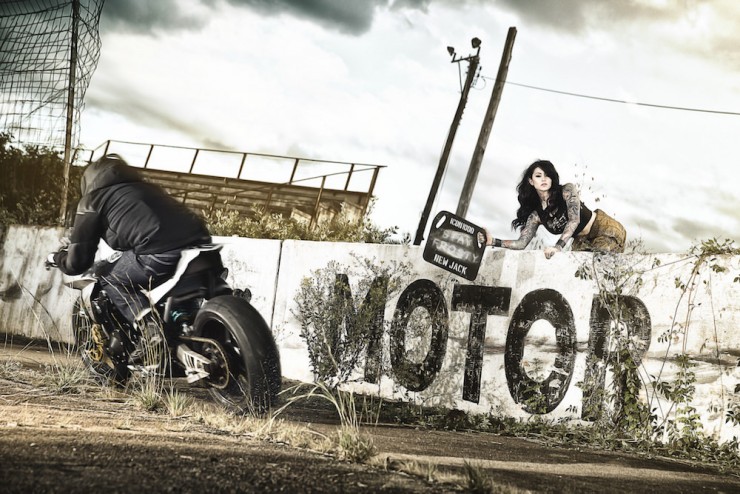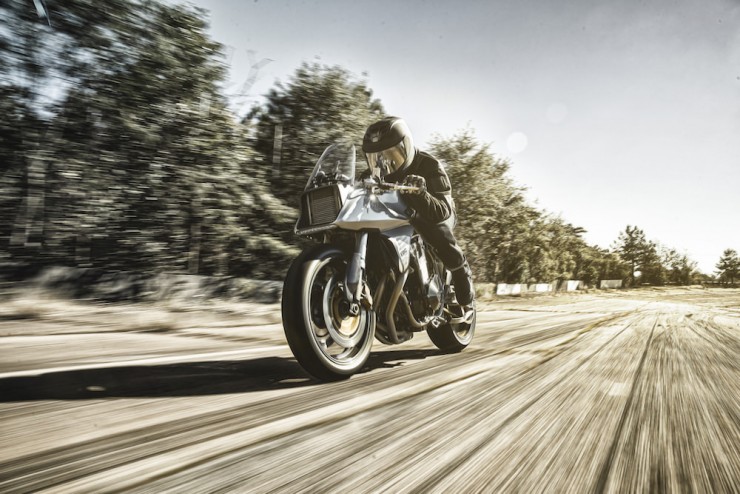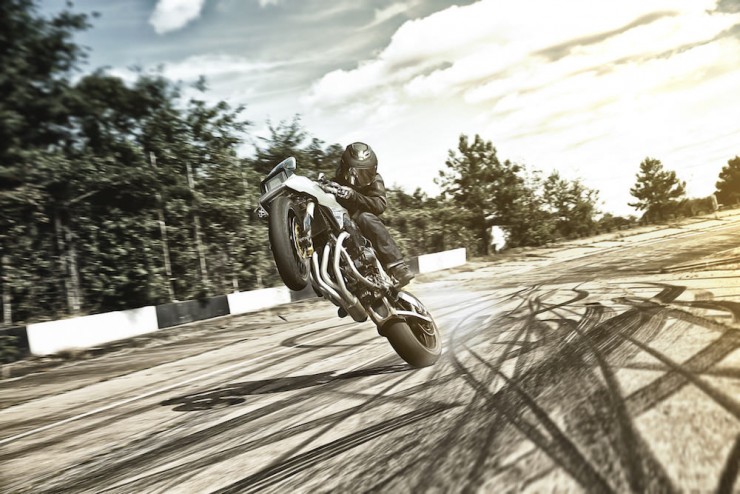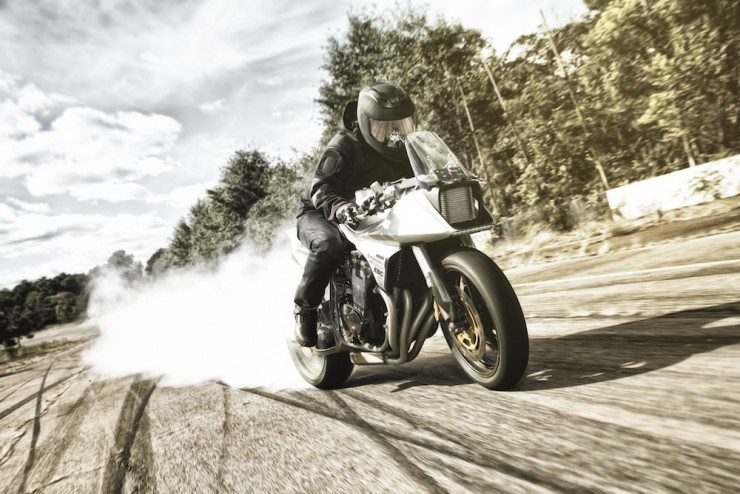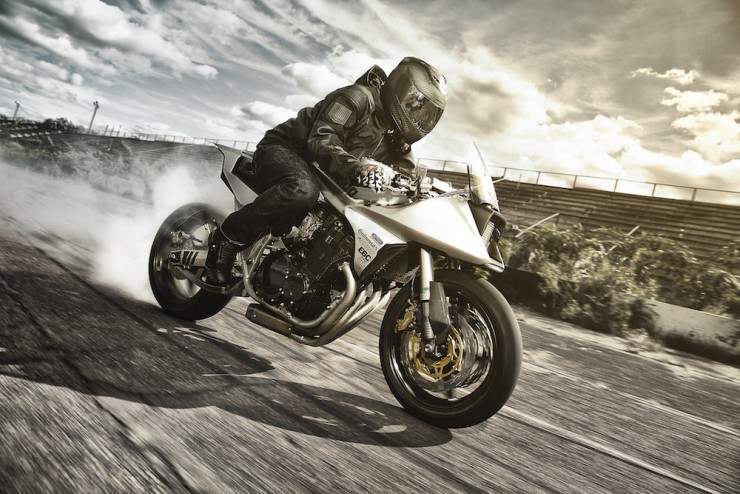 This article and its contents are protected by copyright, and may only be republished with a credit and link back to Silodrome.com - ©2020