Steve McQueen's First Motorcycle
Reading time: about 2 minutes.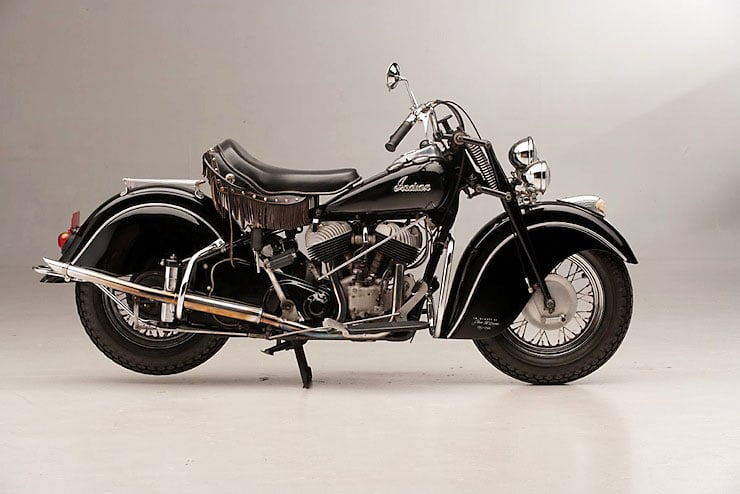 Steve McQueen is one of those men who are forever going to be synonymous with gasoline powered, two-wheeled transportation. During his life he raced motorcycles competitively, he rode them for fun and he rode them in films, perhaps most famously in the "The Great Escape".
Of all the motorcycles he would go onto own, his first motorcycle would always occupy a special place in his heart. It was a simple, beat up old Indian Chief but McQueen bought it with his own money long before he was famous and he would talk about it in interviews with his biographer decades later.
McQueen's biographer, William Nolan, told the story of how in the fall of 1951 Steve had "…saved enough money to buy a battered cycle with a sidecar (removed at an unstated time), which he proudly tooled around the Village. 'It was my first bike and I loved it,' admitted Steve. 'But I was going with a girl who began to hate the cycle – just hated riding in the bumpy sidecar. She told me, "Either the cycle goes or I go!" 'Well, there was no contest. She went.'" McQueen was working in New York City and that battered old cycle was the 1946 Indian Chief you see pictured here.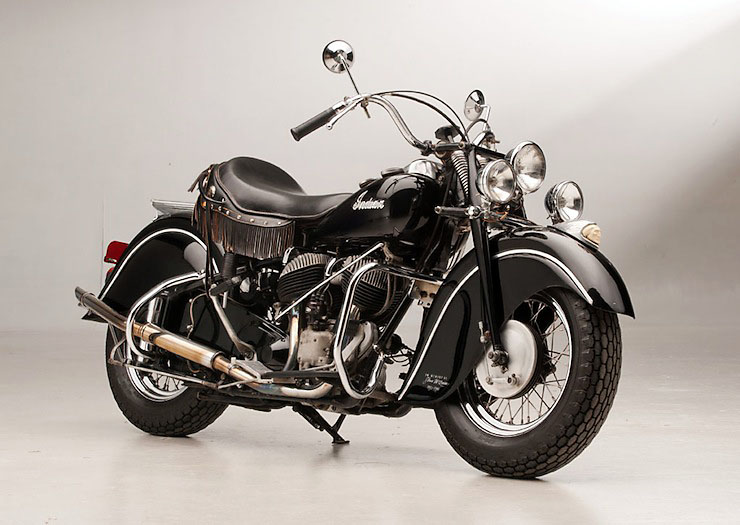 The Chief was restored in the early 1990s though close attention was paid to keep as much of the original bike as possible, so this wasn't a concours restoration, it was more of a respectful refurbishment. Today, the bike is in fantastic and rideable condition, it's also coming up for sale at the Auctions America sale in Los Angeles on the 1st, 2nd and 3rd of August 2013.
So far as pricing is concerned, there's no reliable estimate due to the fact that authentic Steve McQueen owned vehicles only come up for sale rather intermittently, so if you'd like to bid on it you'll need to bring your chequebook and keep your fingers crossed.
Visit Auctions America here to view this and the other lot listings.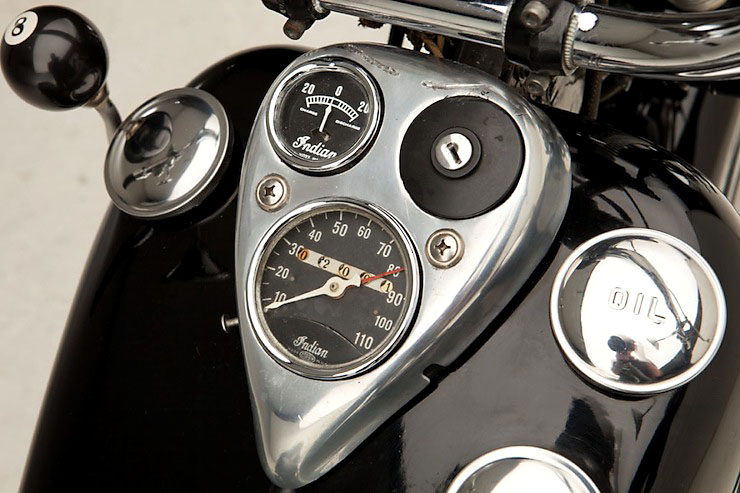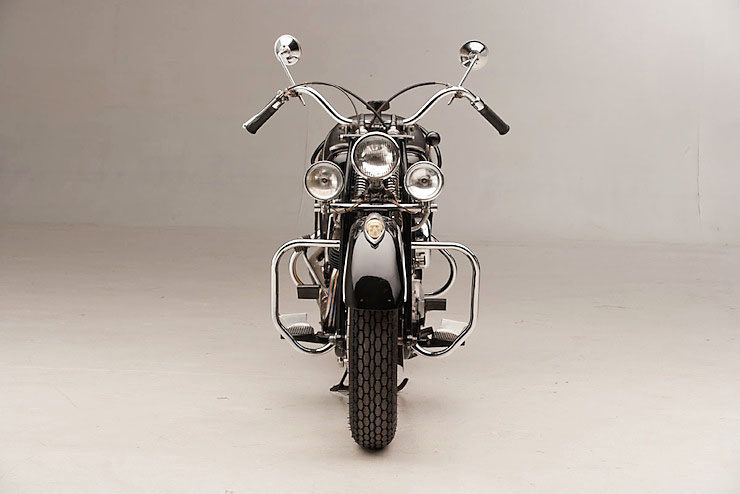 This article and its contents are protected by copyright, and may only be republished with a credit and link back to Silodrome.com - ©2020