The Only One Ever Made – The 1968 Serenissima Ghia GT
Reading time: about 3 minutes.
The Serenissima Ghia GT is a one-off design penned by the great Tom Tjaarda, and conceived by Count Giovanni Volpi di Misurata and Alejandro de Tomaso.
The truth of the matter is that de Tomaso had just bought the storied Italian coachbuilder Ghia in 1967, and he wanted the Count to leverage the name of his racing team Serenissima into sales of a high-end sports car.
The Count, The Revolt, and the Supercar
Giovanni Volpi had inherited an expansive estate and a noble title from his father, but his tastes were more inclined towards motor racing than polo, so he established his own racing team – Scuderia Serenissima.
The Count bought his race cars from Enzo Ferrari, with whom he had an excellent relationship until the now infamous "Palace Revolt" when a group of top engineers left the company abruptly after an argument with the boss.
Some of these former Ferrari engineers established a new company, Automobili Turismo e Sport (ATS), to build racing cars and the Count supported them. When Enzo learned of this he flat out refused to sell him any new race cars, this left the Count in a difficult position and it directly led to the creation of the car you see here.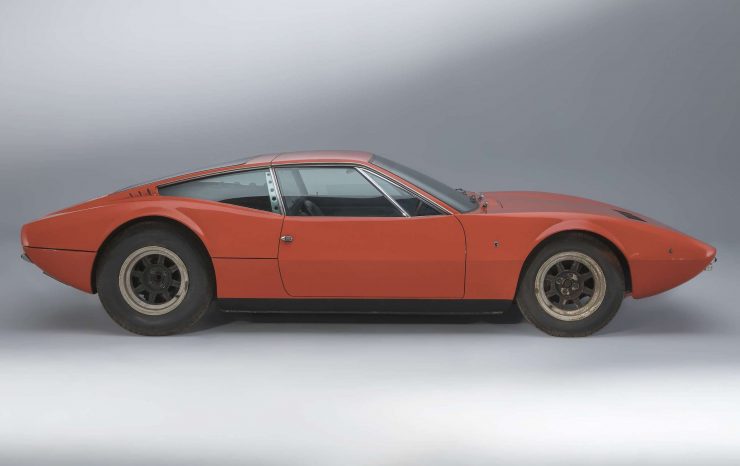 The Serenissima Ghia GT
At first glance the Serenissima Ghia GT looks like something from the factory of De Tomaso, this should be no surprise as it was developed by Ghia shortly after Giorgetto Giugiaro had designed the De Tomaso Mangusta.
American car designer Tom Tjaarda was assigned the project to design the Serenissima Ghia GT, he took some of the Ghia design language of the Mangusta when creating the new car, and a few years later he would design the much loved De Tomaso Pantera. All three of these cars share a clear familial similarity, and many initially assume that the Serenissima Ghia GT is actually an unknown De Tomaso prototype.
"I was friends with De Tomaso, who owned Ghia (…) De Tomaso was an amazing character, very dynamic and full of life. We built a really well designed coupé with him, which had incredible suspension. It went round corners completely flat." – Count Giovanni Volpi di Misurata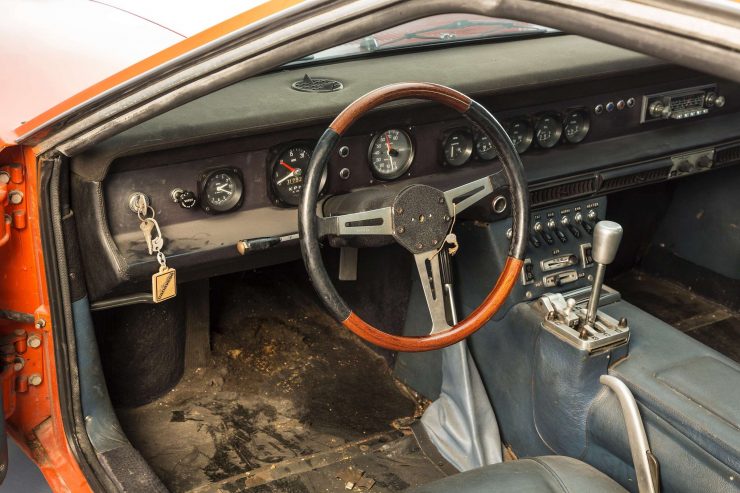 The team at Ghia developed the new Serenissima as a concept car for the Ghia stand at the Turin Motor Show in 1968, it wasn't just a rolling shell however, this was a fully functioning prototype that could have been put into production with minimal effort.
The car was originally fitted with a Massimino 3.5 litre V8 engine but this was replaced relatively quickly with an Alf Francis M-167 V8 engine with the same capacity. This new engine features twin overhead cams per bank, three valves per cylinder (two intake and one exhaust), dry sump lubrication, four Weber 40 DCN14 carburettors, and a power output of 320 bhp at 7,500 rpm. Power is sent to the rear wheels by way of a five-speed Serenissima (Francis) gearbox and a limited slip differential.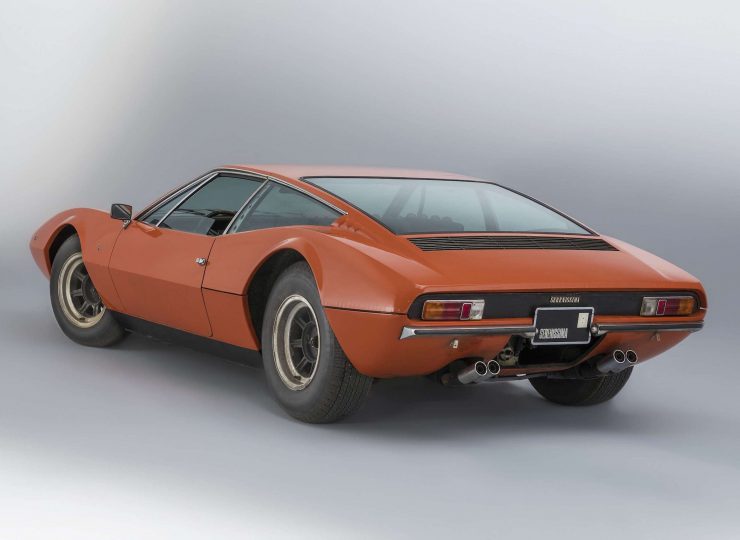 The interior of the Serenissima is rather well appointed for a concept car, it has twin bucket seats, a centre console with an array of switches and buttons, a plethora of gauges in the dashboard, a radio, a gated shifter, and what appears to be air conditioning.
The Serenissima is an interesting historical what-if, it's a car that could have been put into production but wasn't, and there's little doubt it would have proven just as popular as the Pantera if it had been. It's survived in original condition to the modern day but now requires a re-commissioning before any driving is attempted.
It's scheduled to roll across the auction block with Artcurial on the 8th of February with an estimated hammer price of between €400,000 and €600,000. If you'd like to read more about it or register to bid you can click here to visit the listing.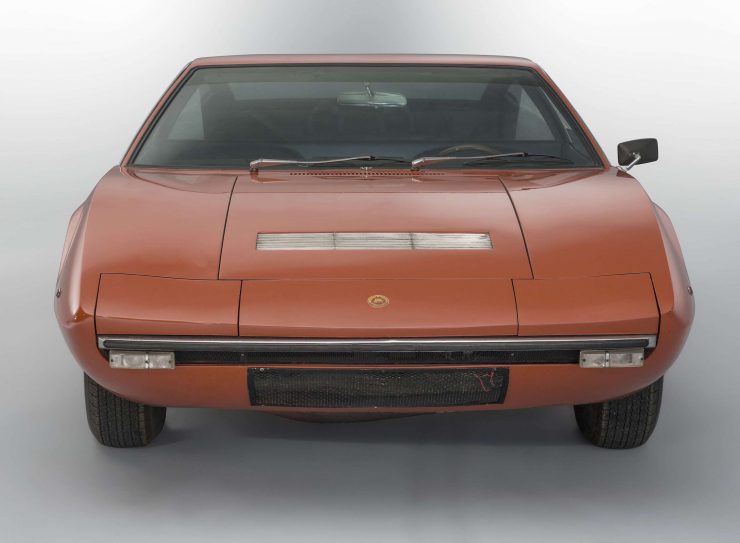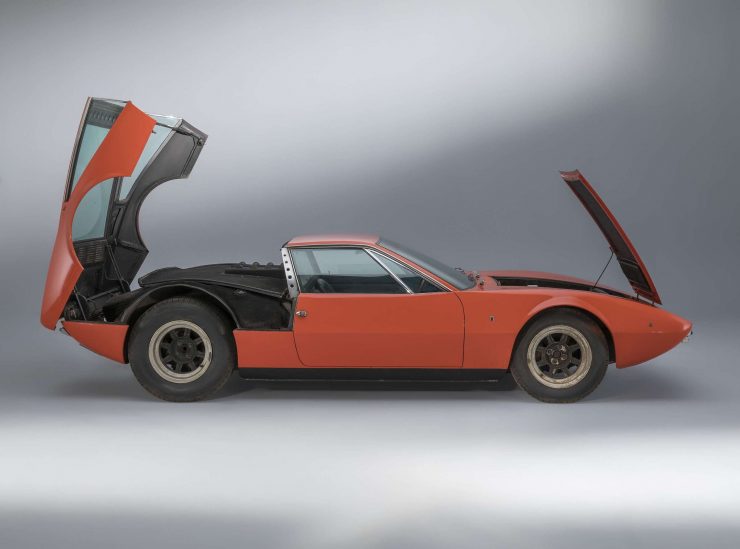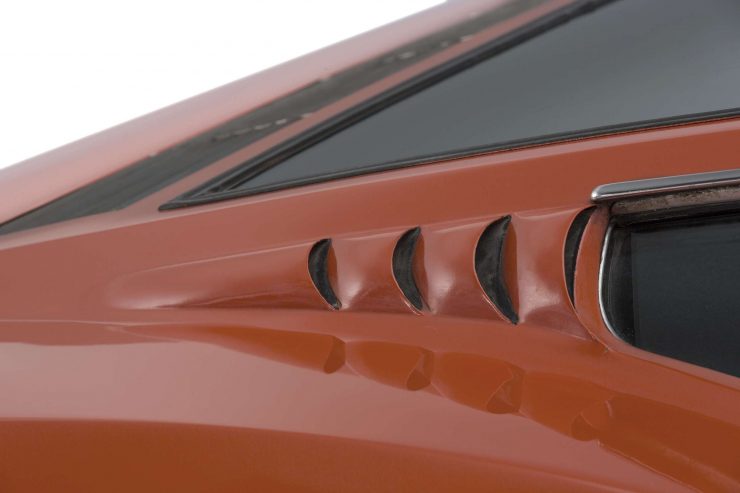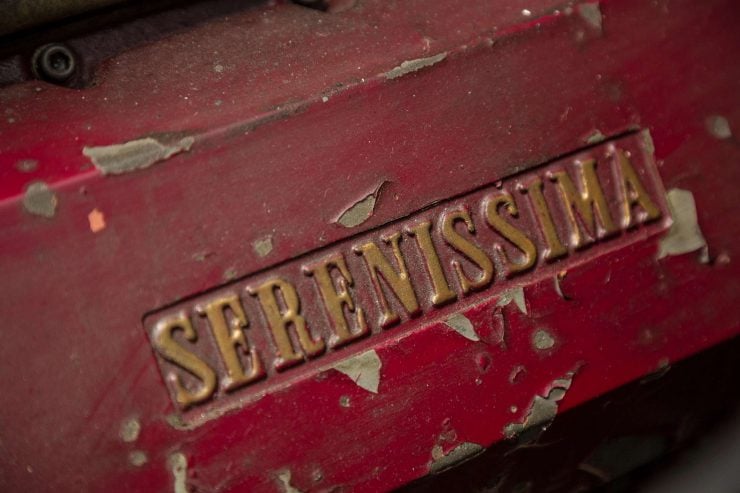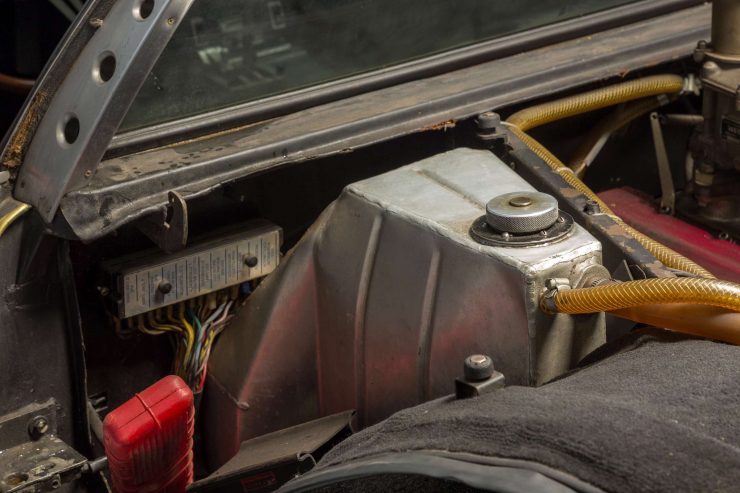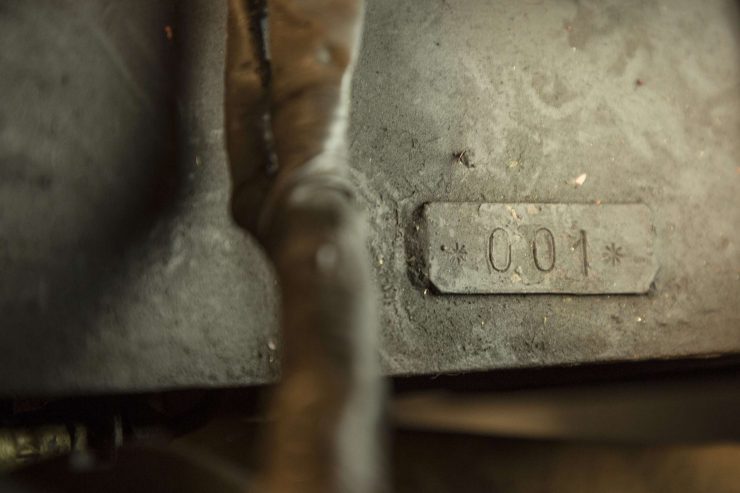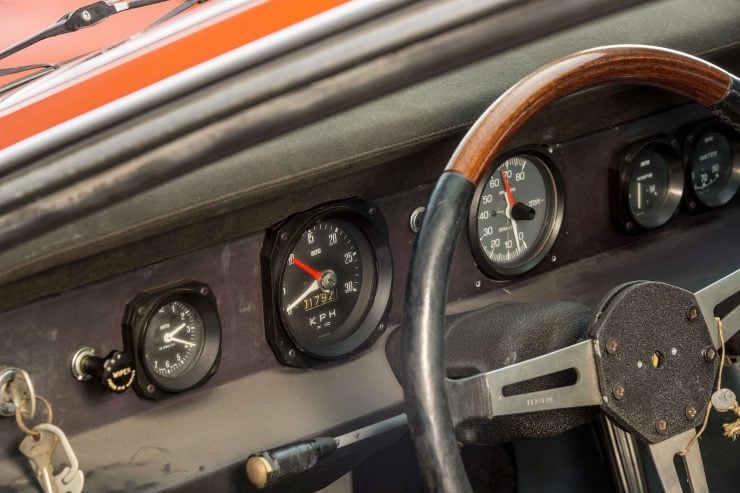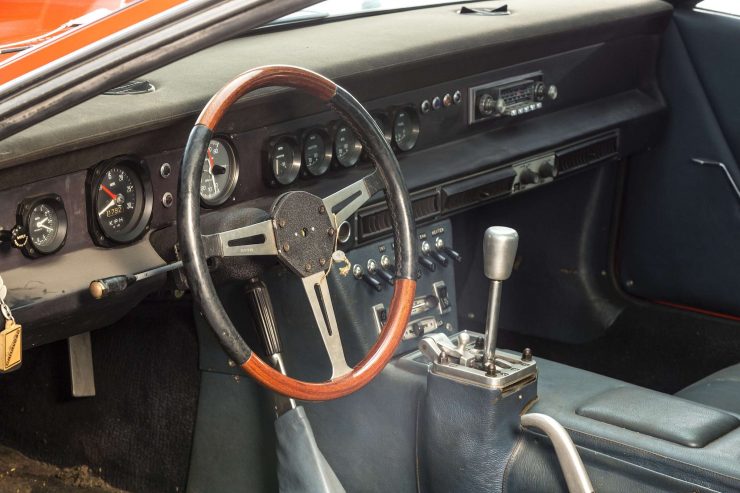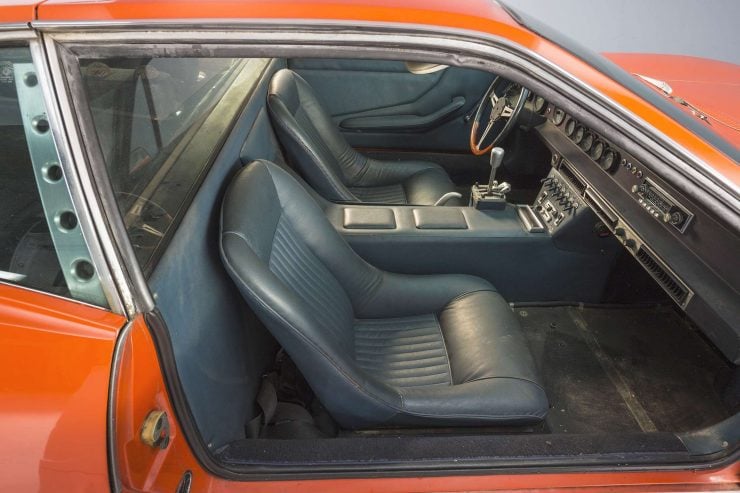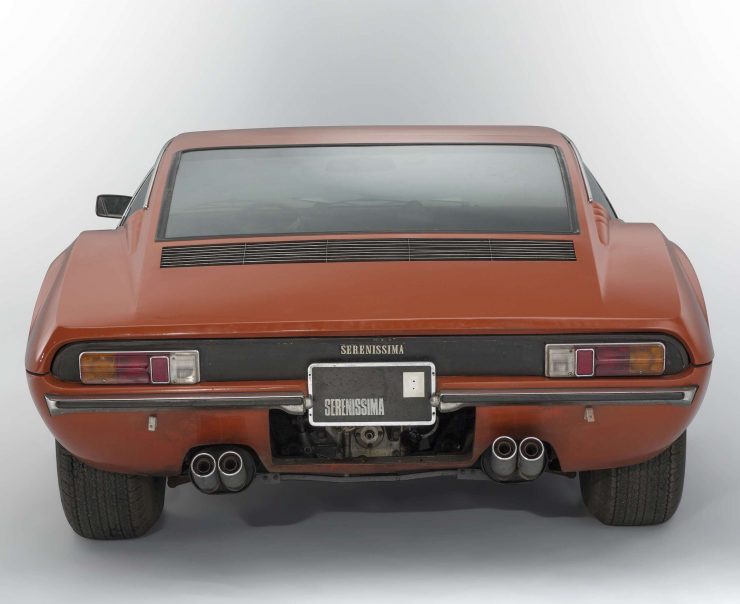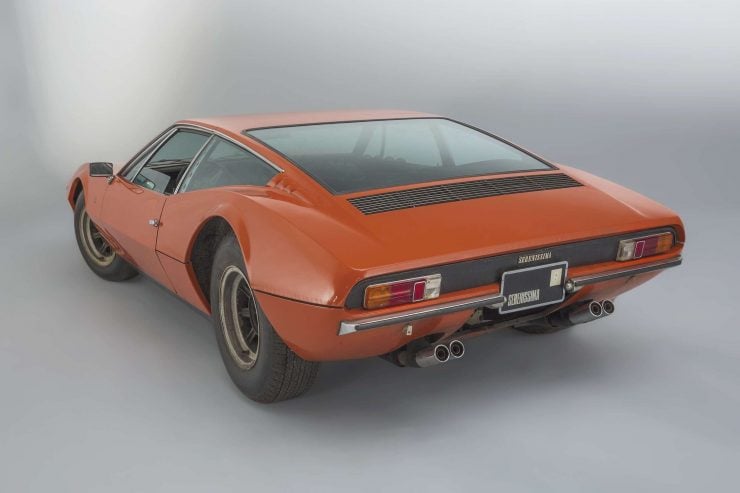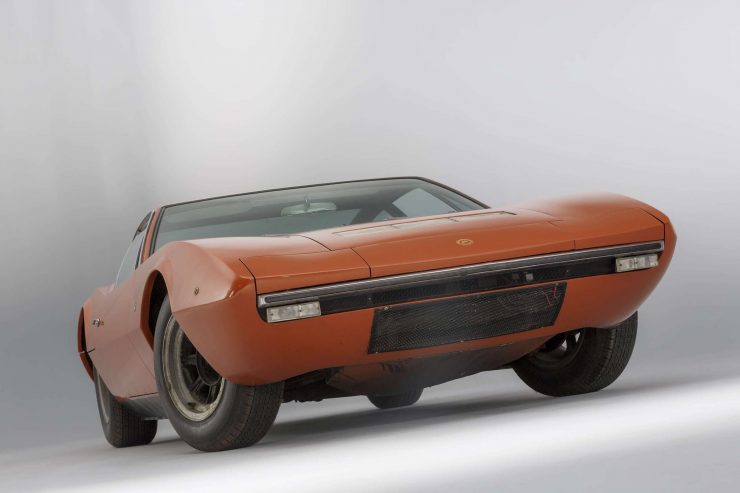 All images: 2019© Christian Martin courtesy of Artcurial
This article and its contents are protected by copyright, and may only be republished with a credit and link back to Silodrome.com - ©2020