Luftwaffe Mercedes-Benz Unimog
Reading time: about 2 minutes.
The Unimog is one of the most universally loved 4x4s in the world. Which is really saying something, because typically the various genres within the 4×4 world often don't get along.
The Germans developed the Unimog in the years after WWII using the same logic the British used to create the Land Rover. There was significant demand for an agricultural and utility vehicle that could also be used as road transport, and in typical German fashion they created something highly functional and a little bit unusual.
"Unimog" is a contraction of the German words "UNIversal-MOtor-Gerät" with "Gerät" being the German word for devices relating to machinery.
The design of the chassis and running gear was revolutionary for the time, the frame was developed to be flexible to improve traction over uneven terrain, the axles have portal gears that allow the axles and transmission to be significantly higher than the centreline of the wheels.
Over time the Unimog has been deployed around the world in innumerable militaries, police forces, border control agencies and ski patrols. They've even used as everything from aircraft tow tractors to snowplows, and it's probably safe to say that most of the Unimogs that have ever been produced are still functional in some way or another.
The 1983 Mercedes-Benz Unimog 406.101 you see here is one of just 353 of this type, it was developed for airport use and this one was bought by the German Luftwaffe. It was used on various airforce bases in Germany before being sold to an owner in the Netherlands in 1998, between 2003 and 2012 the vehicle was completely renovated in the Netherlands, and then in 2012 it was sold back to a German owner, who had it rebuilt for civilian use.
The ballast weights on the stern were replaced with a new flat bed, while new wider wings made room for wider all-terrain tyres. The headlights and various pipes and valves were replaced, and all were fluids changed. All the cab's door and window seals were replaced with new ones, and a ball coupling has been fitted at the rear, in addition to a truck clutch.
It's now being offered for sale as part of the upcoming Mercedes-Benz Sale due to be held on the 19th of March. The estimated value of the Luftwaffe Unimog is between $49,000 and $71,000 USD – making it cheaper than a fully-optioned Range Rover and an order of magnitude more impressive. If you'd like to read more about it or register to bid you can click here.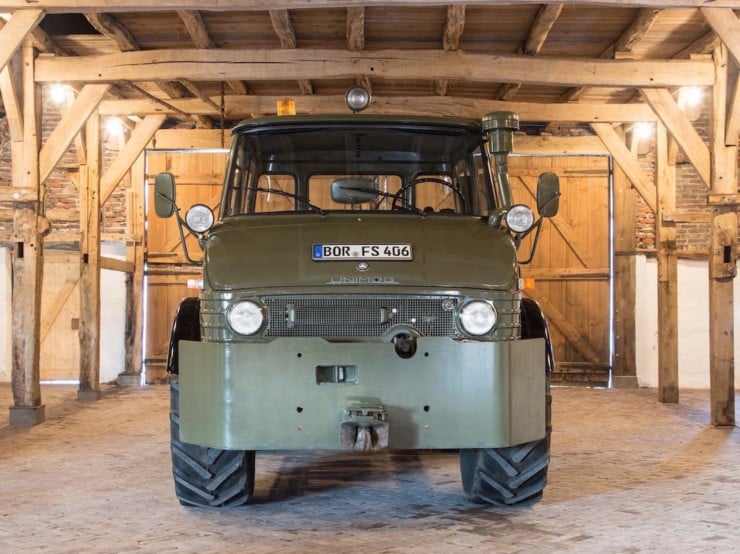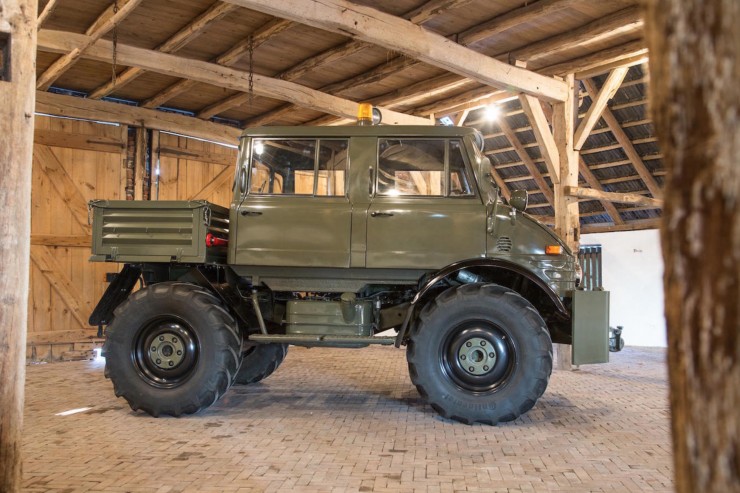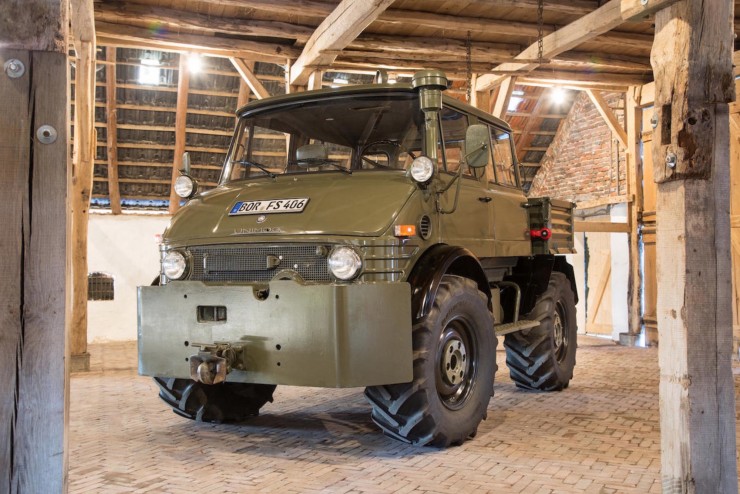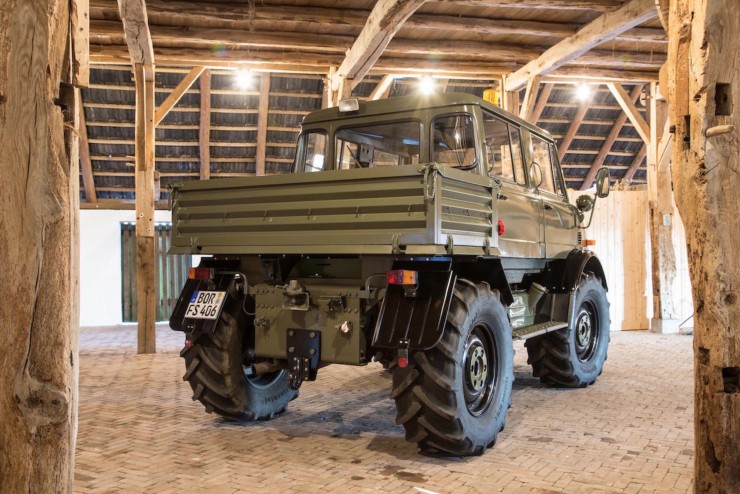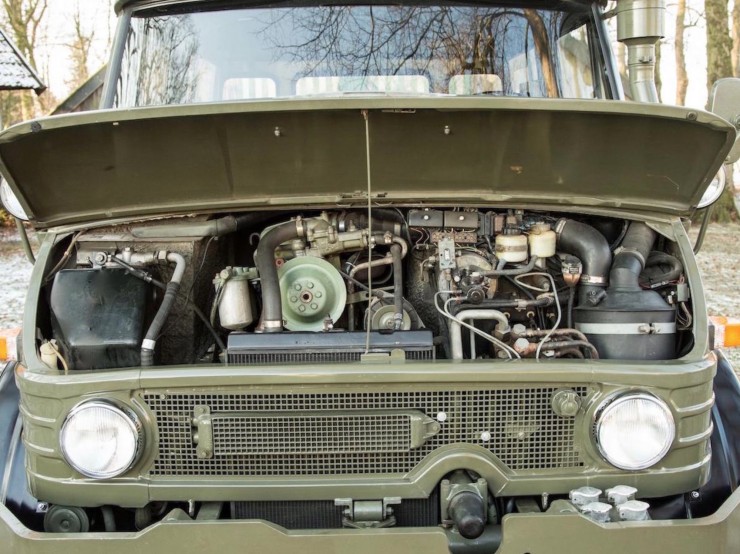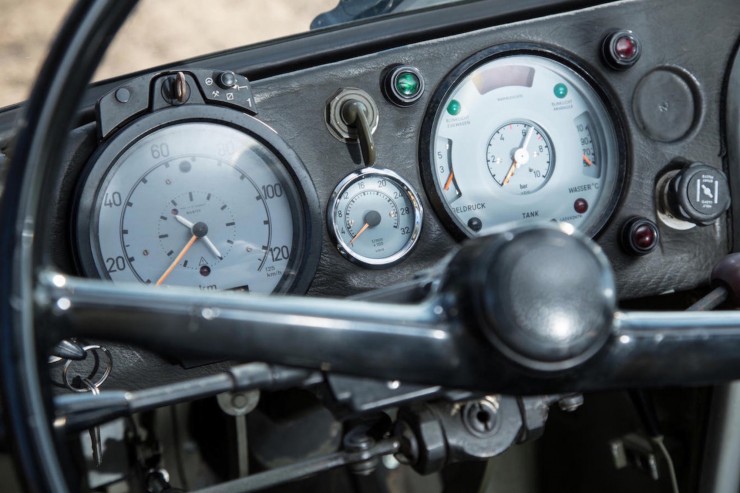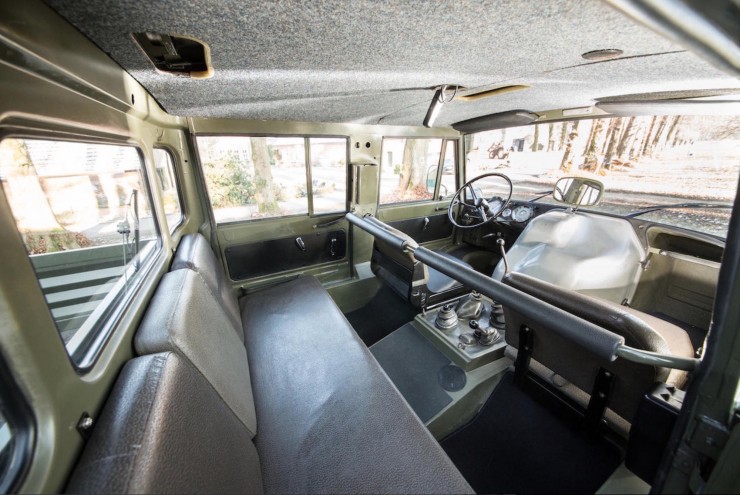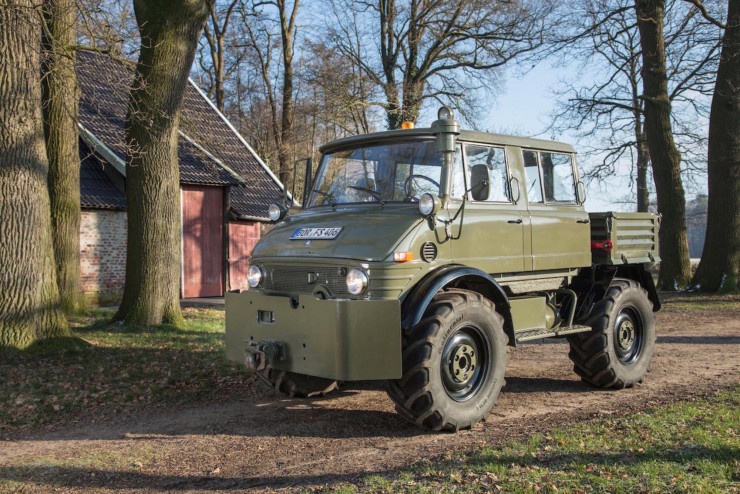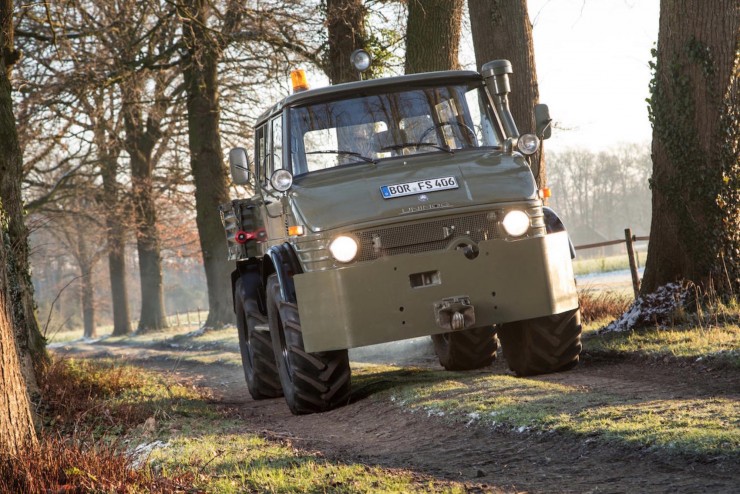 Images courtesy of Bonhams
This article and its contents are protected by copyright, and may only be republished with a credit and link back to Silodrome.com - ©2020