This is the only Frisky Family Three Convertible that exists in the world – if you've never seen a Frisky before that may be because just 75 are believed to exist today, making them one of the rarer microcars from the era.
Frisky Cars, earlier known as Meadows Frisky, was a car company with a fascinating history that spanned from Egypt to England and back to Italy. Between 1958 and 1961 they're estimated to have built 1,500 vehicles in total.
Fast Facts – The Frisky Family Three Convertible
Frisky Cars was very nearly called Phoenix – the company was initially founded in Cairo, Egypt by an English racing driver named Captain Raymond Flower. The goal of this new enterprise was to build affordable cars locally for the Egyptian people.
Unfortunately the Suez Crisis would kick off in 1956 and quickly sank Flower's ambitions of a British-Egyptian joint automobile manufacturing project.
Flower's then came back to England and set about finding a local manufacturer to take on his vision. He found Henry Meadows (Vehicles) Ltd. and came to an agreement with the firm to move ahead with the design.
The cars became known as Frisky, or Meadows Frisky, and a number of different models would be offered, all microcars and some with four wheels while others had three. It's believed that approximately 1,500 would be built in total with just 75 thought to have survived to the current day.
The Origins Of Frisky Cars
The origins of Frisky Cars, or Meadows Frisky, lay in Cairo, Egypt back in the mid-1950s. Captain Raymond Flower, an avid racing driver, had struck upon the idea of creating a locally built automobile that would be affordable to everyday Egyptians. He planned to call the company "Phoenix," and the first model would be called the "Rameses."
He came up with a design, for what we would now call a microcar, and he received quite a bit of press locally in Cairo and across the country for the project. Flower was well-versed in the Egyptian automotive world, he operated the the Cairo Motor Co Ltd. as Managing Director at the time.
Sadly, the Phoenix project wouldn't progress much further due to the events that were about to unfold, events we now refer to as the Suez Crisis of 1956.
The Suez Crisis meant that Brits were no longer welcome in Egypt, and so Flower moved back to England with his plans. He decided to carry on pursuing his idea, and began visiting companies across Britain to see if any of them would take on the project.
He finally got talking to the people at Henry Meadows (Vehicles) Ltd based in Wolverhampton. Meadows was an established manufacturer of automotive, marine, and industrial engines. The new microcar concept was evaluated by design engineer Gordon Bedson, who had previously designed the first Kieft first sports car as well as a saloon car prototype.
Bedson would work on the project with Keith Peckmore, a project engineer who he had previously worked with at Kieft.
The Creation Of "The Bug"
The first vehicle was built in 1956, it had a small but bulbous body and was quickly nicknamed "The Bug."
The Bug had four wheels, two seats, a fiberglass body with gullwing doors, a brazed steel ladder chassis, and it was powered by a Villiers air-cooled 250cc twin-cylinder motorcycle engine which sent power to the rear wheels via chain drive. As the rear wheels were so closer together a differential wasn't needed.
In December of 1956 The Bug was taken to the Oulton Park circuit where began a 7-day 24-hours a day test run, completing an astonishing 4,000 miles (6,400 km) with a fastest lap of 54.91 miles per hour (88 km/h). This story was picked up by the local media, who erroneously called the car the Phoenix Minicar (or the Phoenix Frisky.)
Due to the unusual looks of The Bug it was decided that someone with design flair was needed to develop the body of the final version. Flowers contacted Carrozzeria Vignale in Turin, Italy for the job, and they gave it to one of their up and coming younger designers – a man named Giovanni Michelotti who would go on to have a major impact on the British automotive world in the years to come.
Michelotti would design a far more attractive body for the little Frisky chassis, it was made from fiberglass at Vignale and then sent directly to the 1957 Geneva Motor Show.
The 1950s were a time when the microcar had surged in popularity, people desperately wanted cars but due to austerity left over from WWII budgets were still tight for many. As a result, microcars became an affordable means of daily transportation for many, and a common sight on European city streets from Pisa to Paris.
Due to this strong consumer demand, the Flowers microcar that had been further developed by Meadows and fitted with a body designed by Michelotti, would enjoy much popularity.
The eventual production car would be sold under the name Frisky Meadows, but the Michelotti gullwing design had to be changed somewhat as gullwing doors were deemed impractical – though given the popularity of the Mercedes-Benz 300SL of the same era, gullwing doors were certainly the dashing thing to have.
The Frisky Family Three
The modified version would be released as the Frisky Sport in 1958 as both a coupe and convertible, it was said to be capable of touching 65 mph and it offered excellent performance by the microcar standards of the time.
Later in 1958 the company officially became Frisky Cars Ltd. and a year later in 1959 they released the new Family Three model, a coupe three-wheeler that was in a lower tax bracket due to the three-wheeled design, and anyone with a motorcycle license could legally drive one.
A Mark 2 version of the Family Three would appear in 1960, and another Michelotti design named Prince came out after this. Ultimately the days of the microcar were limited as the 1960s progressed, small cars like the Mini and the Fiat 500 had largely taken over from them and few microcar companies would survive even halfway through the decade.
Frisky Cars Ltd. officially shut down in 1961, they had built an estimated 1,500 cars since 1958, certainly proving the original concept dreamt up back in Cairo by Captain Raymond Flower.
The Frisky Family Three Convertible Shown Here
The car you see here started life as a standard Frisky Family Three before being transformed into a convertible, making it now the only one of its kind in the world as a convertible version of this model was never offered by Frisky.
It has a sky-blue exterior, a black interior with seating for two, and it's powered by a 197cc two-stroke, single-cylinder Villiers engine offering surprisingly spritely performance.
This car was built as an interesting historic "What If" showing what a Frisky Family Three Convertible would have looked like, if the company had ever built one.
This Frisky is now due to roll across the auction block with RM Sotheby's in Monterey, California  in mid-August with a price guide of $30,000 – $40,000 USD. If you'd like to read more about it or register to bid you can visit the listing here.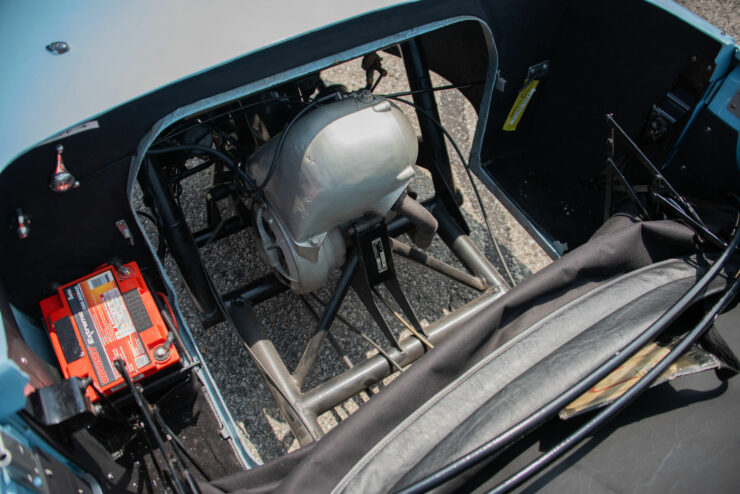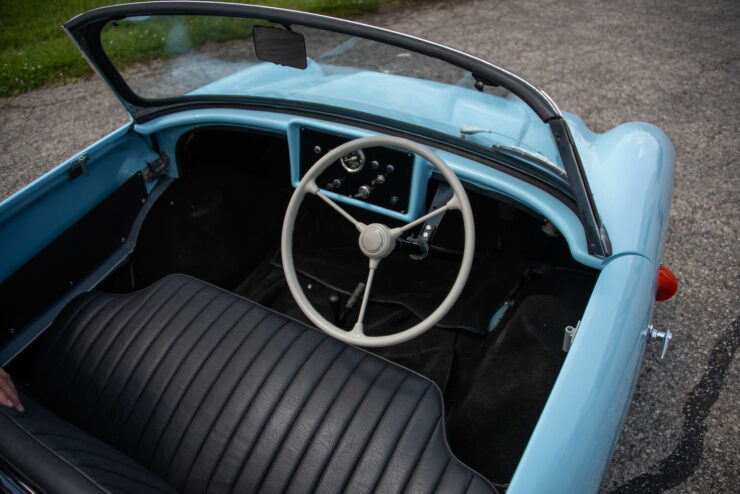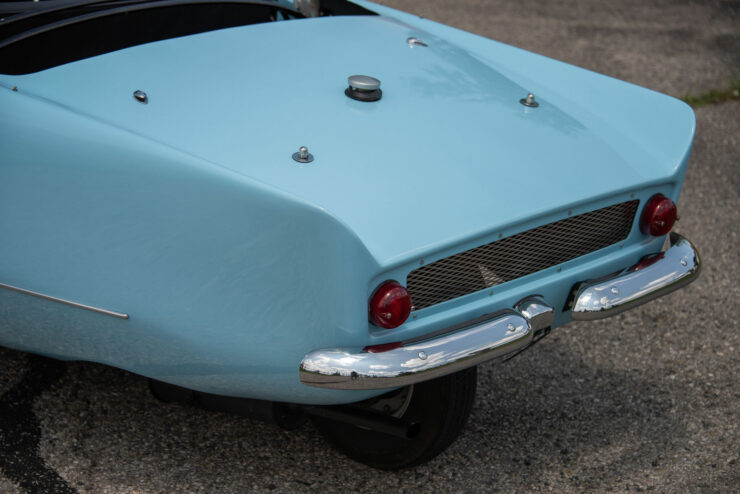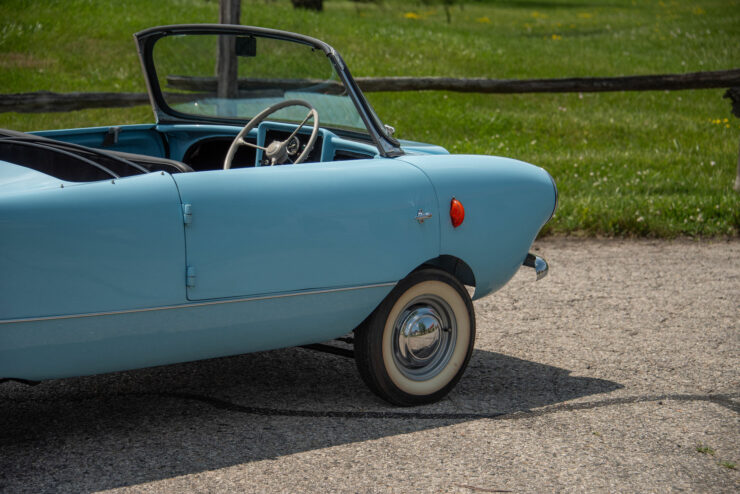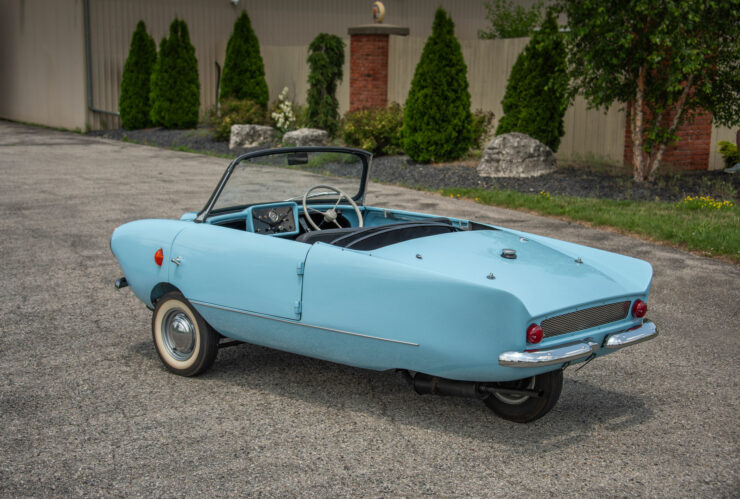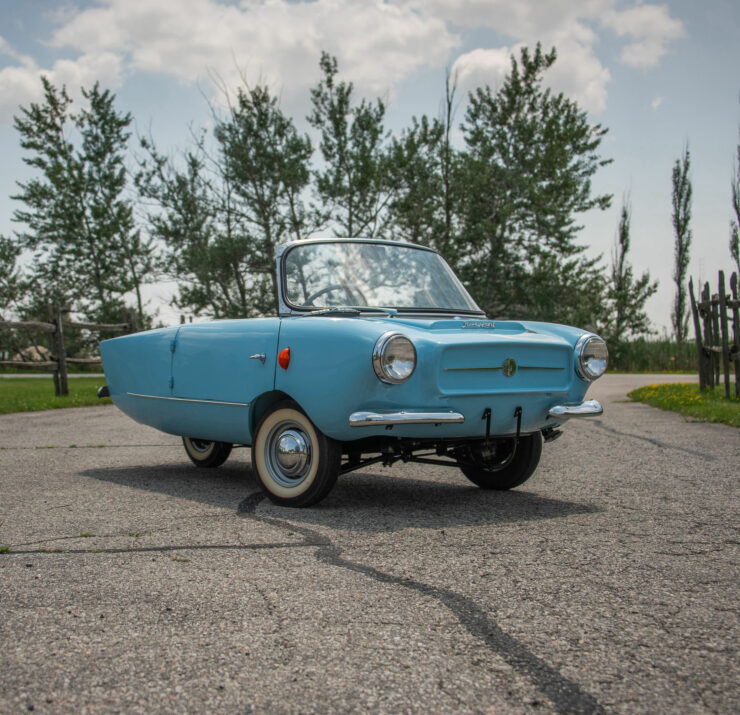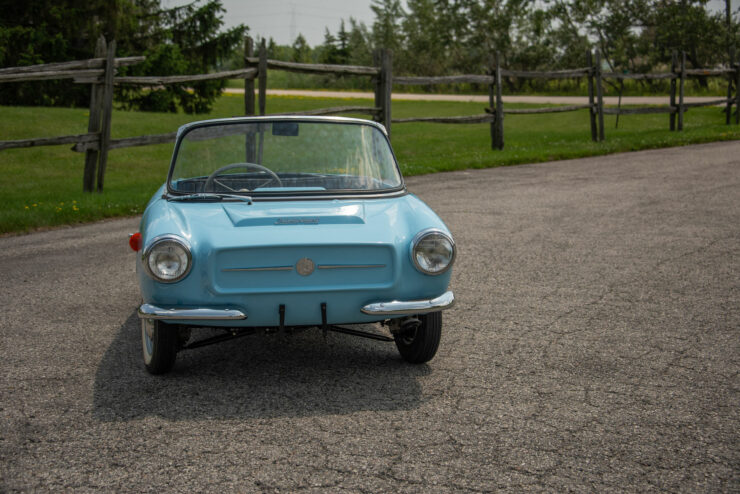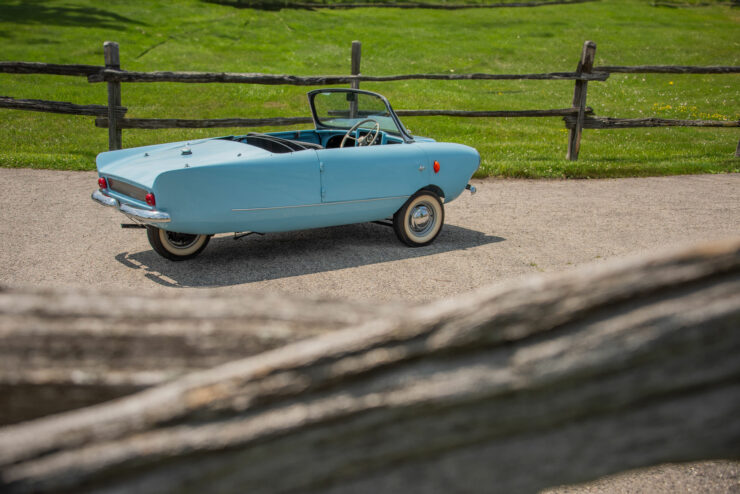 Images: ©2023 Courtesy of RM Sotheby's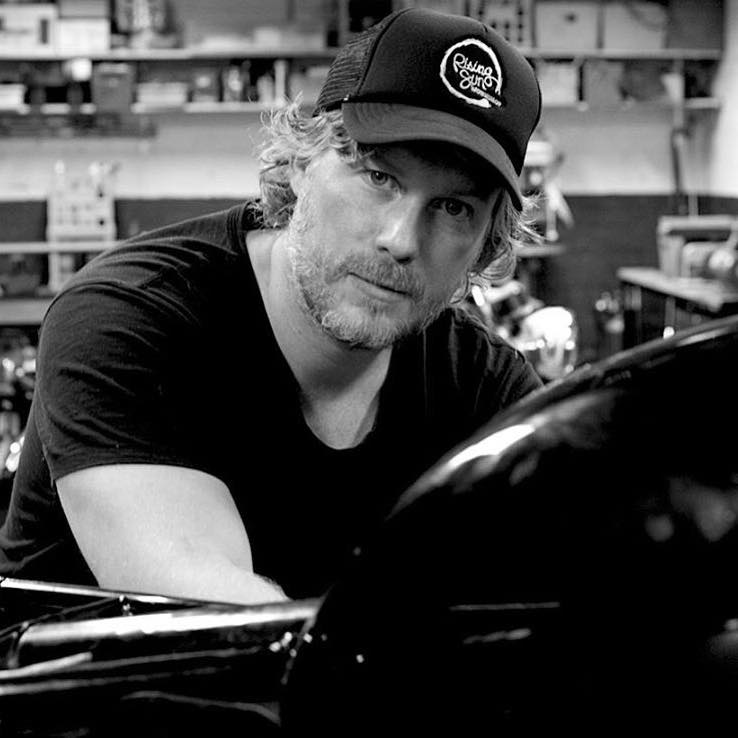 Articles that Ben has written have been covered on CNN, Popular Mechanics, Smithsonian Magazine, Road & Track Magazine, the official Pinterest blog, the official eBay Motors blog, BuzzFeed, Autoweek Magazine, Wired Magazine, Autoblog, Gear Patrol, Jalopnik, The Verge, and many more.
Silodrome was founded by Ben back in 2010, in the years since the site has grown to become a world leader in the alternative and vintage motoring sector, with well over a million monthly readers from around the world and many hundreds of thousands of followers on social media.