1 Gallon Copper Moonshine Still Kit by Clawhammer Supply
Reading time: about 1 minute.
The 1 Gallon Copper Moonshine Still Kit by Clawhammer Supply can also be used to make whisky, gin, vodka, bourbon, rye, and any number of other spirits. This is their inexpensive, entry level kit designed for those who're interested in learning the ins and outs of distilling, without wanting to spend a lot of money on a larger, higher-capacity kit.
Clawhammer Supply offer 1 gallon, 5 gallon, and 10 gallon copper machine cut parts kits, all of them are made from 100% C-110 food grade 16 ounce copper. In order to keep costs low, they ship out in flat-pack boxes, the customer then assembles them using the supplied copper rivets, as well as lead free solder – the latter item can be ordered from Clawhammer Supply when ordering your still.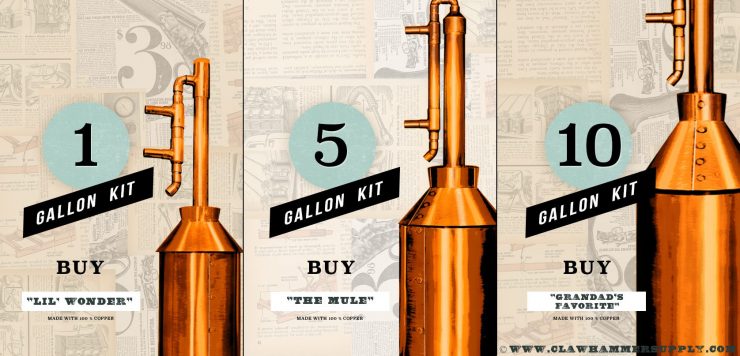 The assembly process takes 4-6 hours, and at the end of it you'll be able to spend the rest of your life casually mentioning that you built your own moonshine still back in the day to make hooch out of sight of the fuzz.
Clawhammer Supply have instructional YouTube videos on their website to help you through the building process, they also sell a range of related products like whisky sticks, various whisky spice mixes, hydrometers, sanitizers, gauges, and more.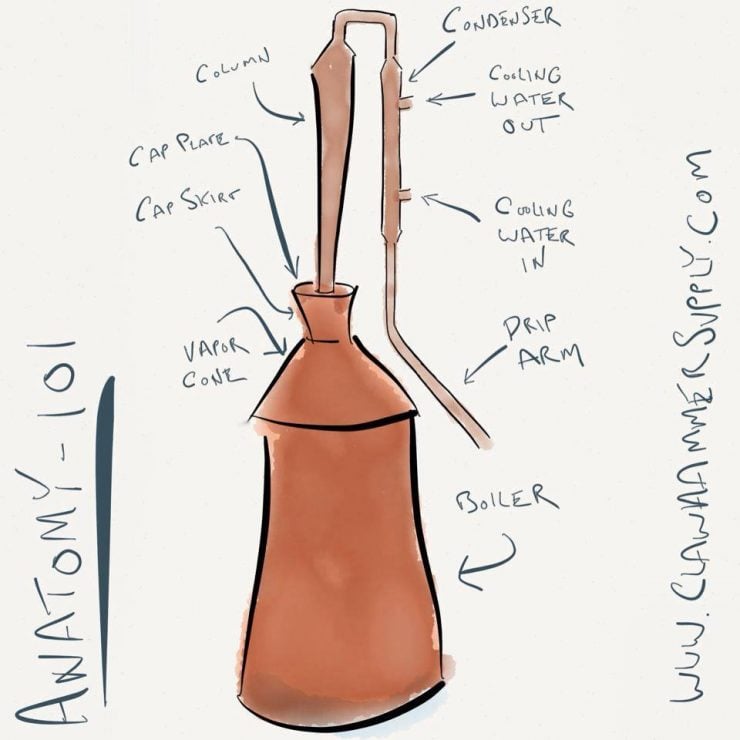 This article and its contents are protected by copyright, and may only be republished with a credit and link back to Silodrome.com - ©2020