The creation of the Japanese sword gives us an insight into the thinking behind the creation of the Universal Japanese Motorcycle (UJM). In the time prior to the Japanese creating their own sword design they used a variety of design concepts mostly borrowed from China.
There came a point at which they seem to have collectively decided that the two handed saber was the best choice and they then set about perfecting the art of making the best two handed sabers in the world, and along with that they worked to create the best methods and strategies to deploy those two handed sabers to greatest advantage. This is pretty much what happened in the creation of the UJM; Honda had already penetrated the US market by literally creating their own market segment with their "You meet the nicest people on a Honda" advertising campaign.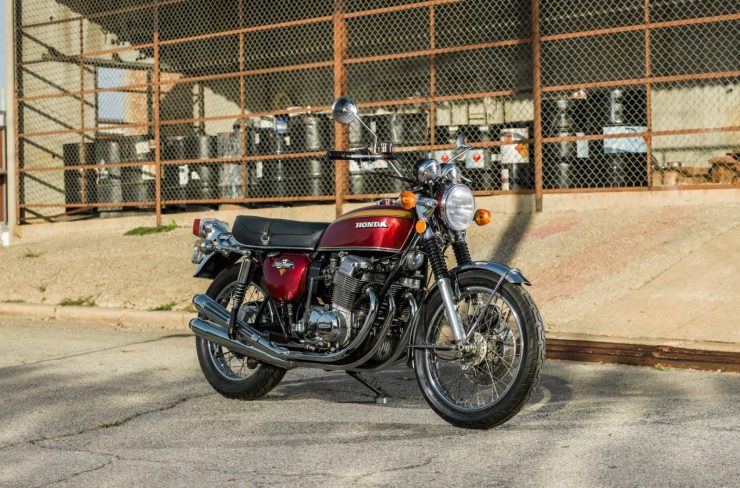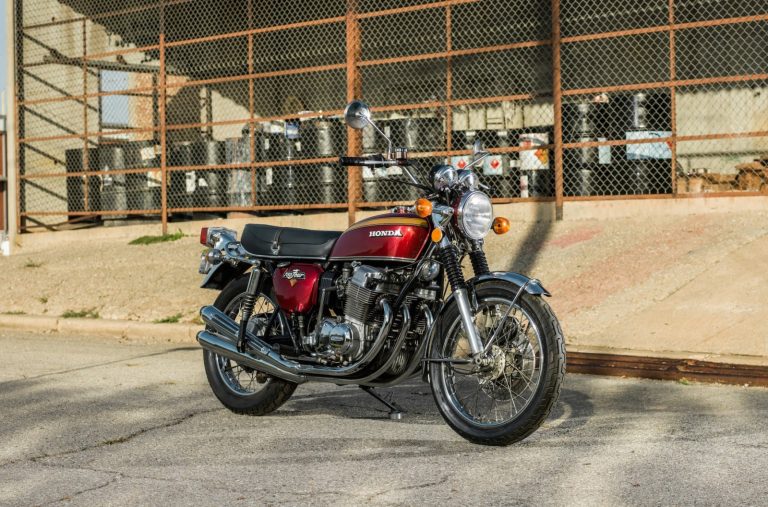 They moved motorcycle ownership from a small and esoteric group who favored bigger, heavier motorcycles such as those from Harley-Davidson and the whole sub-culture that went with it, to create a new and mostly "respectable" population of motorcycle users that boosted the number of US riders to almost 1.5 million people. About two thirds of this market, people who chose to ride smaller capacity motorcycles that were light and easy to manage, belonged to Honda with other Japanese makers busily working on catching up.
These small, light motorcycles began with bikes in the under 100cc class which Honda, Yamaha and Suzuki were already selling in large numbers in Asia, up to the 1965 Honda CB450 which was big enough to start to challenge the established British motorcycle manufacturers and, with its excellent engineering, electric starter, oil leak proof horizontally split crankcase, and double overhead camshafts using an unusual but reliable torsion spring system on the valve springs, this was a bike that caused the motorcycle press and buying public to sit up and take notice.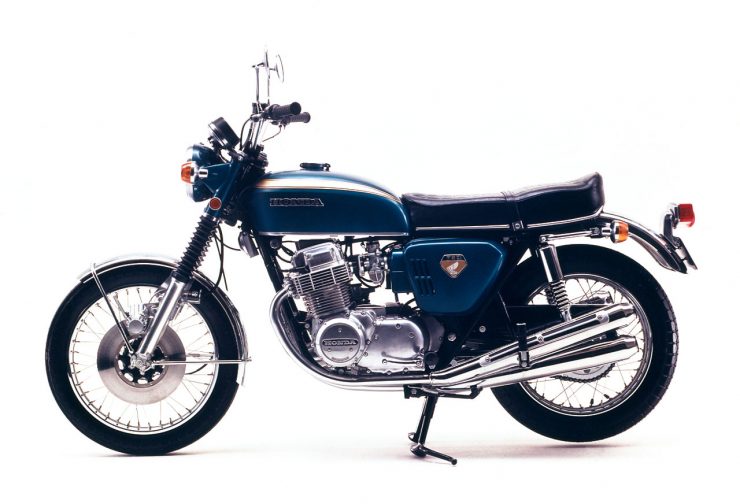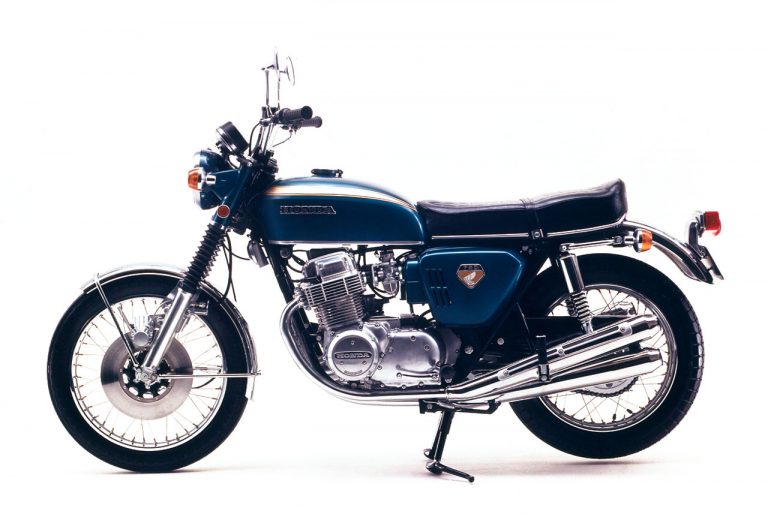 The UJM – The Universal Japanese Motorcycle
Honda were on the edge of finding the ideal formula for a motorcycle in a similar Japanese fashion to the way in which the two handed sabre became the ideal Japanese sword. Honda could see the beginnings of the design that would be the ideal motorcycle and the CB450 pointed the way.
The CB450 had two cylinders and twin overhead camshafts but Honda America were looking for a larger capacity motorcycle but similar in concept to the CB450. Soichiro Honda's decision was to use an in-line four cylinder SOHC engine of 750cc capacity that was derived from a Grand Prix racing engine. Honda used a carburettor for each cylinder and yet made this seemingly complex arrangement relatively easy to manage.
The new motorcycle had a tubular cradle frame with the engine and five speed transmission being made as a unit (unit construction) and its handling and stopping were accomplished by equipping it with telescopic front forks, coil spring rear suspension, a disc brake at the front, and a comfortable upright riding position. When Honda had first showed their CB450 in 1965 buyers and motorcycle writers had given the bike a measure of cautious acceptance.
But when Soichiro Honda unveiled the CB750 in 1968 the reaction of both the buying public and journalists might best be described as amazement that bordered on stupification. The Honda CB750 was literally too good to be true, but it proved itself to be as good or better than anyone might have hoped or expected. But whilst the British motorcycle industry went into shock Honda's Japanese competitors, Kawasaki, Yamaha and Suzuki, got over their shock pretty quickly and went to work in coming up with similar bikes that they hoped would beat the Honda – or at least siphon off some of its sales.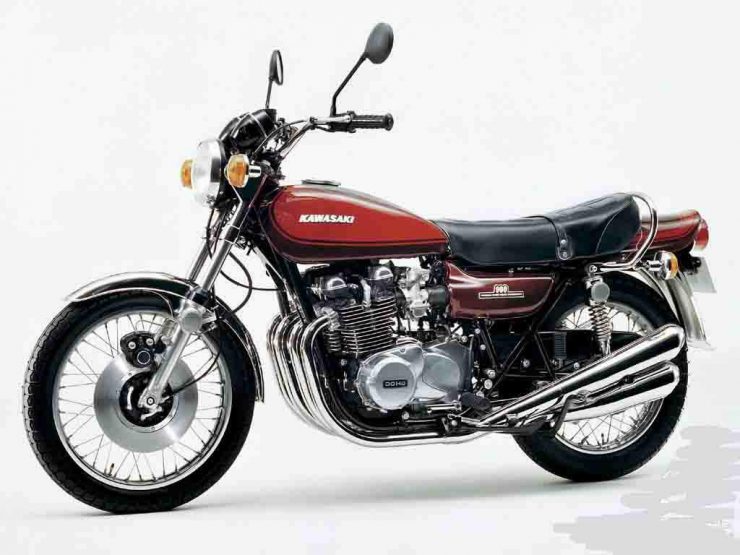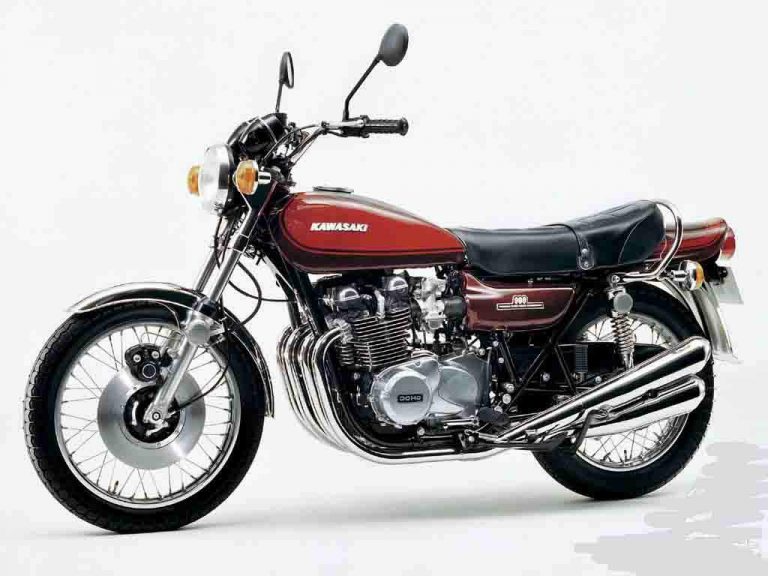 Enter Kawasaki
Kawasaki were the first to seriously enter the fray. Kawasaki had already been working on a similar in-line four cylinder 750cc motorcycle but when Soichiro Honda beat them to the punch they scrapped that and got stuck into New York Steak. This was not some form of Manhattan Teriyaki, but the code name of a 900cc motorcycle design project.
A bike with a DOHC in-line four cylinder engine cranking out 81hp at 8500rpm and capable of hurtling that two wheeled bullet down the tarmac at over 130mph (which was about what a contemporary Jaguar XKE American export version sports car would manage). Kawasaki launched their Z1 two wheeled super bike in 1972, down in Australia it quickly became known as the "Kwacker 900" and those that rode them were sometimes referred to as "temporary residents" as it was assumed that they would not be residing on Earth for long but heading off to negotiate with Saint Peter for new accommodation.
Yamaha and Suzuki Enter the Arena
Meanwhile in Japan the twin successes of Honda with their CB750 and Kawasaki with their Z1 shone like shining lights and Yamaha and Suzuki were next to get their sharp pencils to work to create bikes on the same concept. The Yamaha XS Eleven motorcycle appeared in 1978 and the Suzuki GS750 appeared a couple of years earlier. Honda was still leading the way however as they understood that not every motorcycle rider was looking to have a premature conversation with Saint Peter but that most wanted to enjoy a full life and have fun on motorcycles for as long as possible.
So Honda had begun creating smaller engine capacity motorcycles such as the CB500 of 1971, CB550 of 1974, and CB400F of 1975. All of these were made on that same formula of in-line four cylinder engine with overhead camshafts, electric start, five or six speed gearbox, tubular cradle frame with unit construction for the engine and transmission, tubular front forks with disc brake, tubular rear shocks and coil spring suspension, and an upright riding position. These slightly smaller UJM tended to be light and manageable and so popular with new riders, reliable as day to day transport, in short fun to ride and enjoyable to own. It wasn't long before Suzuki and Yamaha were also producing similar smaller UJM.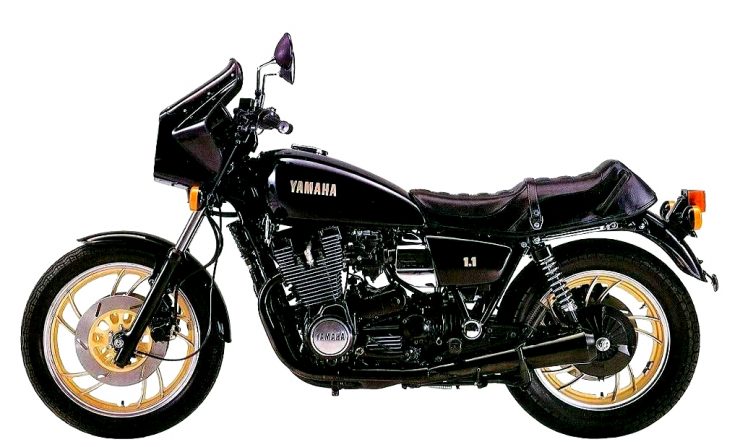 The Japanese had done pretty much exactly what they had done with the creation of a universal sword but applied the principle to motorcycles. They created a motorcycle design concept that they saw as a "one style fits all" and they perfected it. Thus it was easy for a rider to adapt from one UJM to another in riding them, and also in fixing them. They were excellent, and they were predictable.
There is a saying that "all good things must come to an end" and thankfully it is only sometimes true. In the case of the Universal Japanese Motorcycle people began to lose interest in having a bike that was very much like most other bikes on the road around the late eighties and into the nineties so the UJM were progressively replaced with more diverse models. Honda's CB750 however morphed into the Nighthawk 750 right up into this twenty first century and there are bikes from Japanese manufacturers that neatly fit the UJM formula even today, almost 50 years after it first appeared.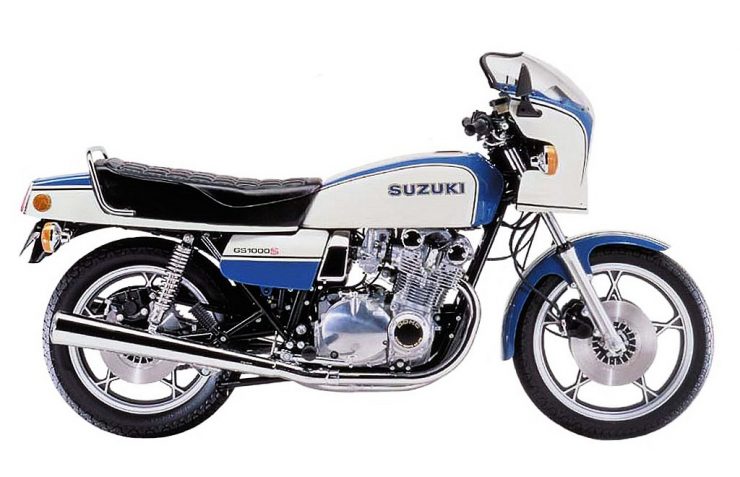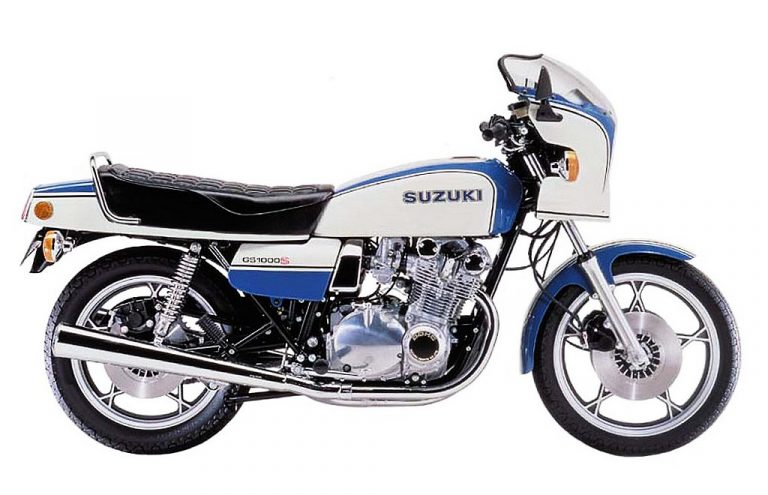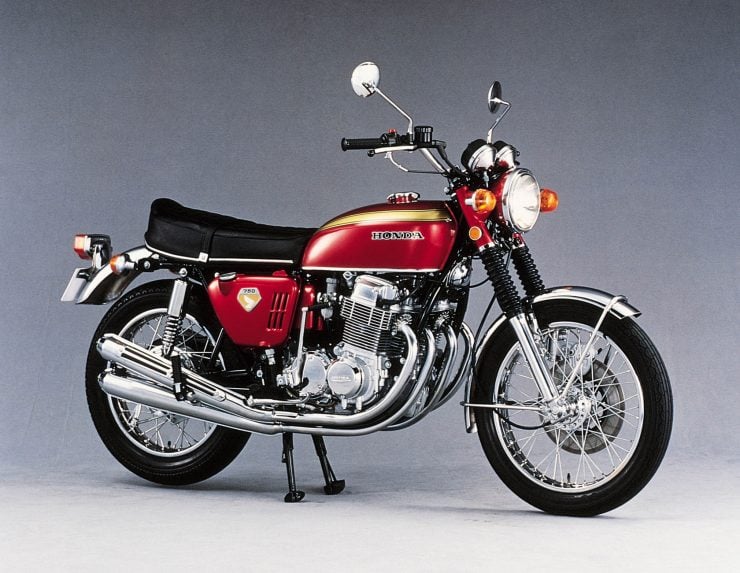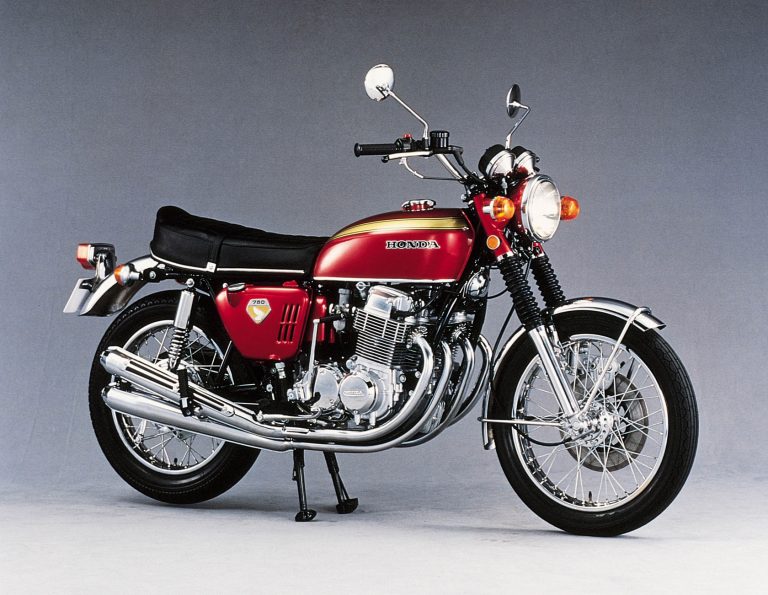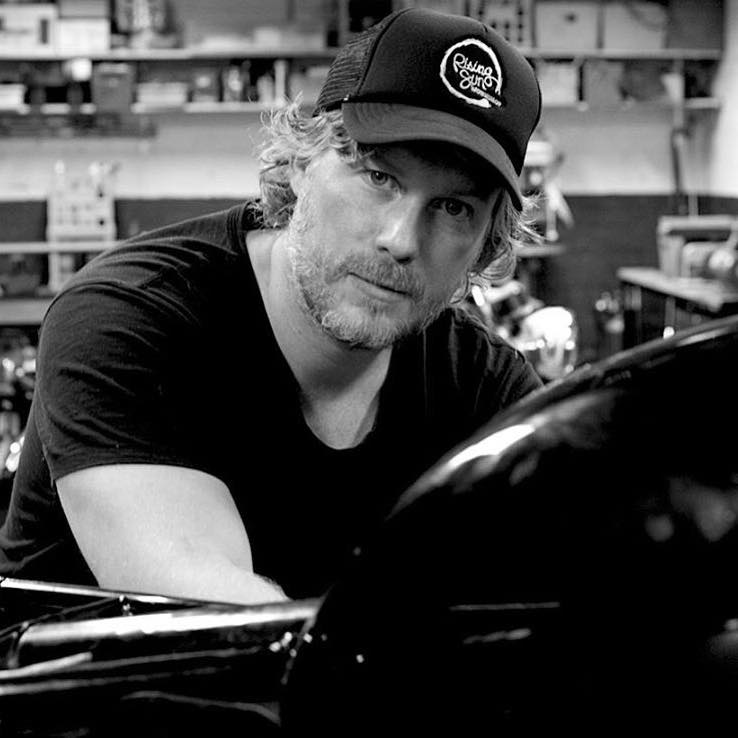 Articles that Ben has written have been covered on CNN, Popular Mechanics, Smithsonian Magazine, Road & Track Magazine, the official Pinterest blog, the official eBay Motors blog, BuzzFeed, Autoweek Magazine, Wired Magazine, Autoblog, Gear Patrol, Jalopnik, The Verge, and many more.
Silodrome was founded by Ben back in 2010, in the years since the site has grown to become a world leader in the alternative and vintage motoring sector, with well over a million monthly readers from around the world and many hundreds of thousands of followers on social media.