Bentley Petersen 3½-Litre Torpedo Roadster
Reading time: about 2 minutes.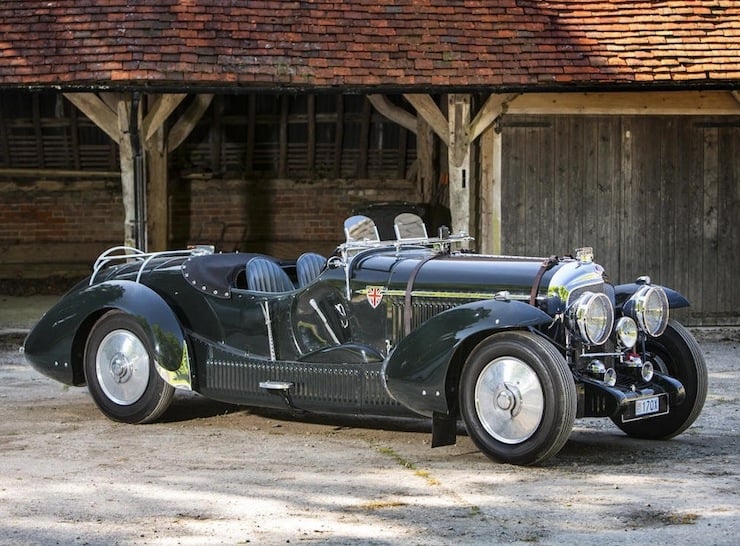 The Bentley 3½ Litre was originally released to the public in September 1933, very shortly after the death of Henry Royce. The Bentley company had been sold to Rolls Royce in 1931 and the Bentley 3½ Litre was the first of the new Bentleys to roll out of the Derby-based factory – a fact that would lead to them being known as "Derby Bentleys".
The car you see pictured here was part of the second run of Derby Bentleys, they'd been fitted with upgraded 4¼ Litre engines with increased compression ratios and a Marles steering and an overdrive gearbox. The cars were sold from the factory without a body – this was the golden age of the custom coachbuilder, the most popular of which was Park Ward, a coachbuilding company that shelled 1177 of the Derby cars.
This Bentley was originally bodied by Park Ward as a 4-door, 4-light saloon with the standard 4¼ Litre engine – it's not known exactly when but the engine was replaced with a 3½ Litre unit sometime before the body was removed. Early coachbuilding efforts centred around ash-wood frames and hand beaten aluminium or steel, although the cars look beautiful they were prone to wood rot, corrosion and rust, leaving very few original, unrestored cars in the modern day.
This has lead to many of the early chassis being refitted with bodies that suit the era but are created using modern materials and processes, resulting in far more reliable (not to mention water resistant) motor cars.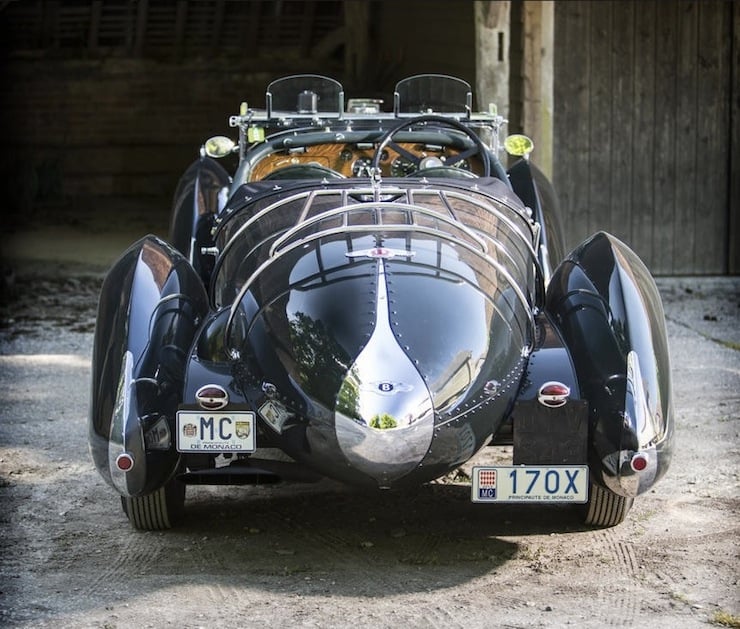 Now dubbed the "Bentley Petersen 3½-Litre Torpedo Roadster" this car was rebodied by Devon-based Petersen Engineering, a company that has built an unrivalled reputation for its work in rebuilding and restoring classic Bentleys over the past 25 years. They've now created just over 60 of these 'Petersen Specials' and although I've only personally come across a small number of them, this is by the favourite.
The design of the front end of the car remains true to many of the originals, it's instantly recognisable as a 1930s Derby Bentley with only the cowlings over the wheels suggesting something unique about the car. As you get around to the side and rear you'll notice the beautifully designed and executed tail section of the car – once you see it you'll immediately understand why it's been called the "Torpedo Roadster".
If you'd like to add the Bentley Petersen 3½-Litre Torpedo Roadster to your garage in time for some continental summer cruising, you'll need to visit the Goodwood Collector's Motor Cars Auction being held by Bonhams a little later on today, the estimated value of the car is between $210,000 and $240,000 USD – so don't forget to bring your cheque book.
Visit the official lot listing via Bonhams here.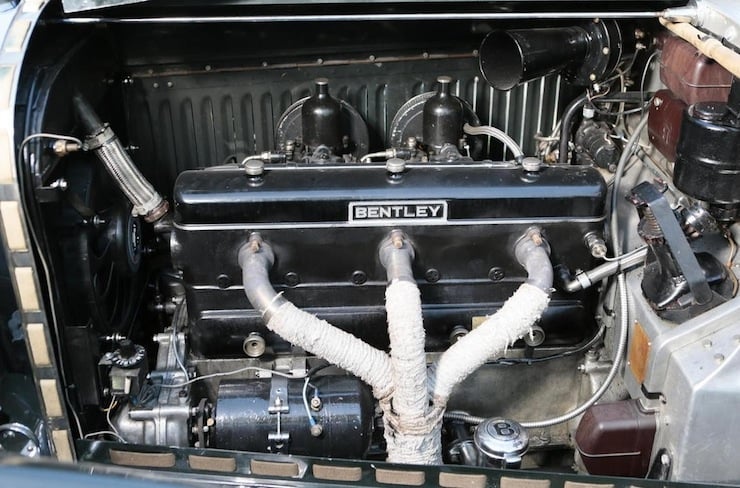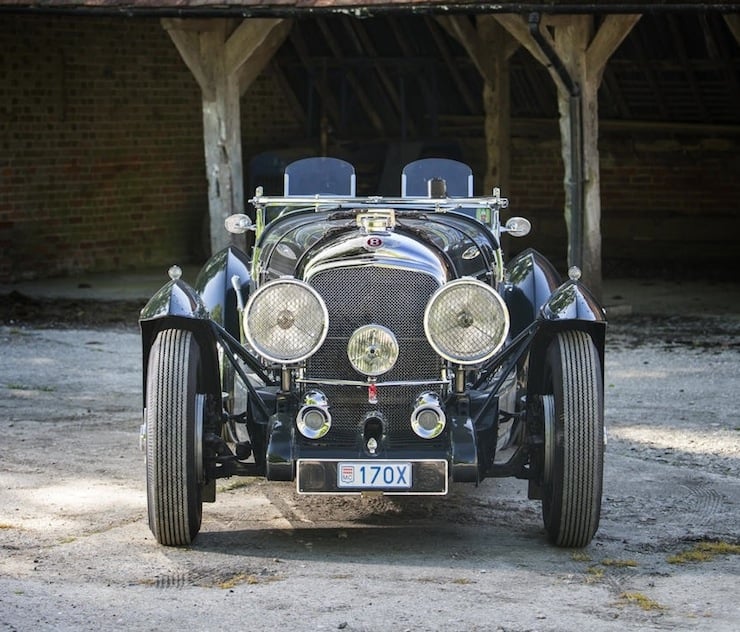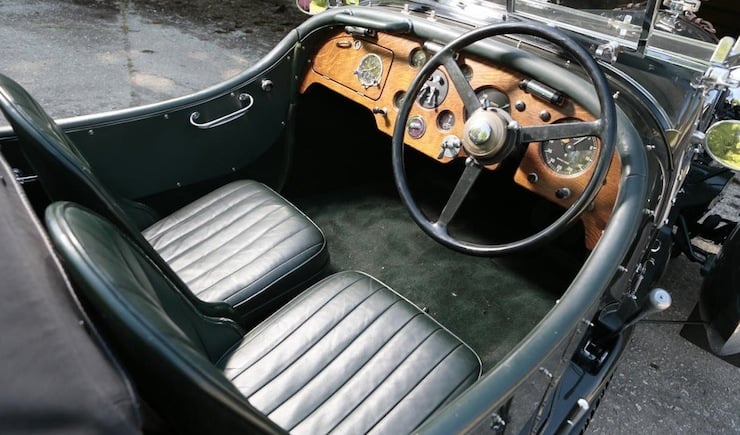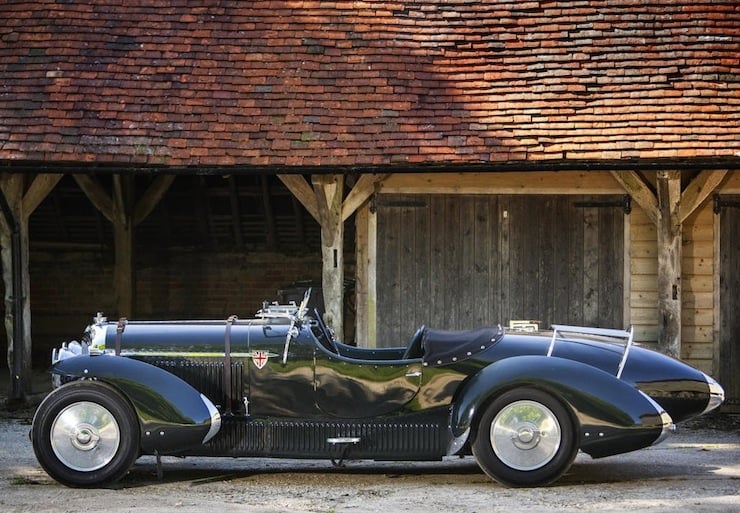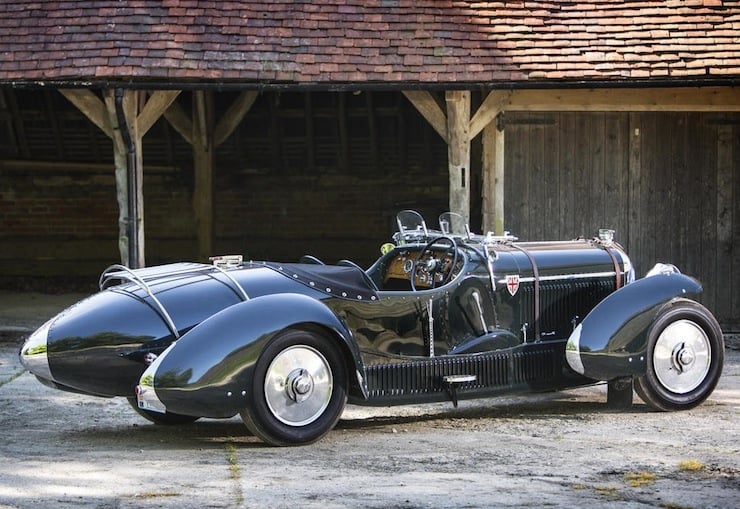 This article and its contents are protected by copyright, and may only be republished with a credit and link back to Silodrome.com - ©2020