1958 BMW 507 Series II Roadster
Reading time: about 2 minutes.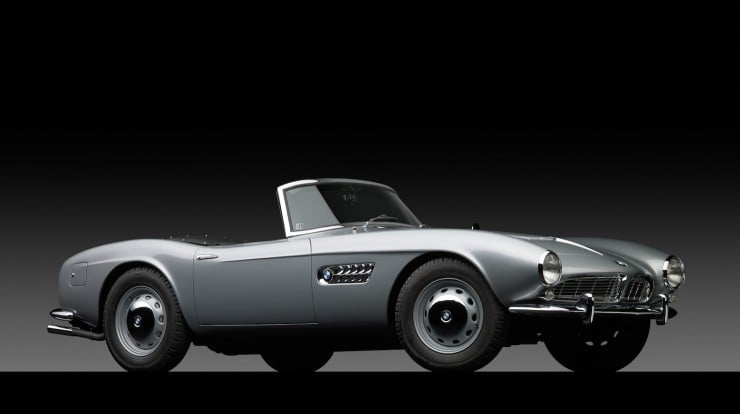 The BMW 507 Roadster is a car that was built by BMW between 1956 and 1959, despite its beauty the 507 almost bankrupted the company and by the time production ceased, only 252 had been made.
Despite its Germanness, the 507 was actually the idea of an Austrian-born American man by the name of Max Hoffman. Hoffman was the largest importer of european cars into the United States and frequently made recommendations to marques like Mercedes-Benz, BMW, Alfa Romeo and a number of others. He's credited with conceiving a number of cars including the Mercedes-Benz 300SL Gullwing, the Alfa Romeo Giulietta Spider and the now iconic Porsche 356 Speedster.
Click here to Like Silodrome on Facebook and never miss another story.
Hoffman spent significant time talking to the heads of BMW about cars that were missing from their vehicle line-up in the mid to late 1950s, his idea for the BMW 507 Roadster was to create a sports convertible based on the BMW 501 and BMW 502 saloons. It would be priced at a point between the expensive 300SL and the comparatively cheap Porsche Speedsters, Austin Healeys and MGs.
Powered by an aluminium alloy, BMW OHV V8 with a capacity of 3168cc the 507 produced 150hp at the rear wheels and was fitted with a close ratio 4-speed manual transmission. The 507 could make the 0-62 dash in 11.1 seconds and had a top speed of 122mph – both very reasonable numbers for a sports car of the late-50s.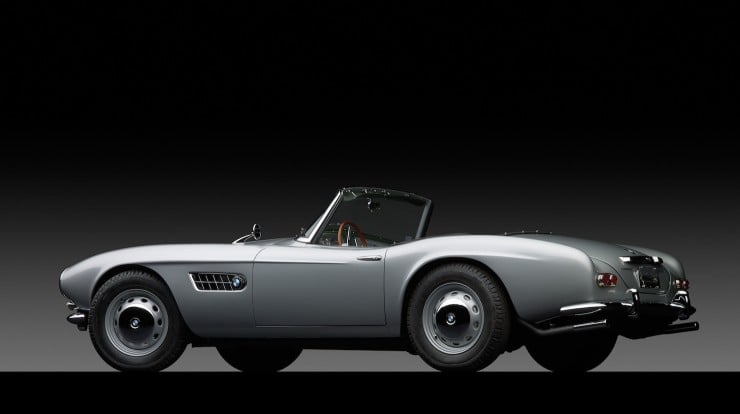 The stunning design of the car was created by Albrecht von Goertz (chosen at Hoffman's insistence) and all of the body panels are hand-beaten aluminium. It's interesting to note that no two 507s are identical and as a result each of their soft-tops had to be made specifically for the car it would be attached to. The roof from one car wouldn't fit the one next to it, a complication that contributed to the spiralling costs of the project.
Despite (or perhaps because of) the BMW 507s high sticker price when it was released, it won over a number of celebrity owners. Elvis Presley had one that he eventually gave to Ursula Andress. John Surtees had one and even Bernie Ecclestone owned one for a time before selling it at auction for $904,000 in 2007.
The value of the remaining 202 507s is increasing its meteoric rise, the value of the car shown here is estimated to be between $1 million and $1.4 million, but we won't know for sure till it rolls across the auction block in New York with RM Auctions on the 21st of November 2013.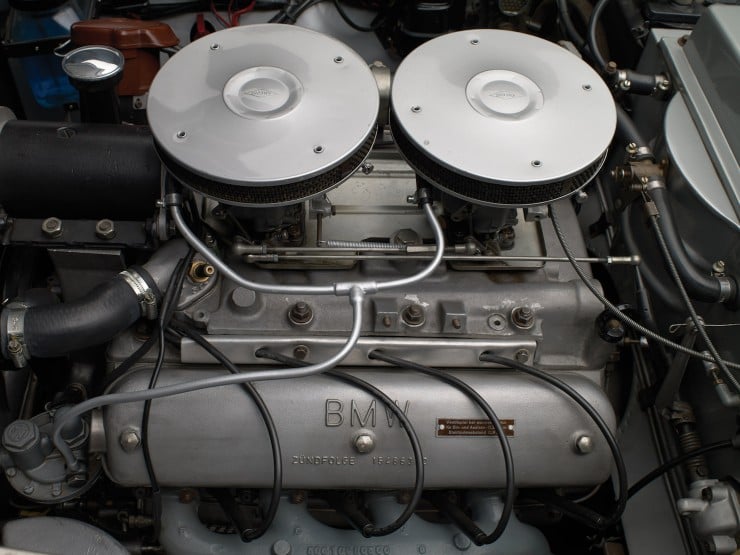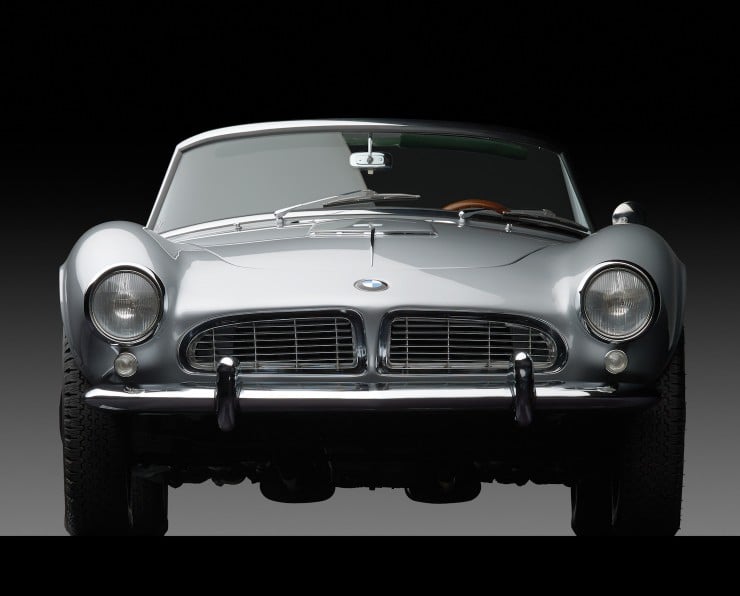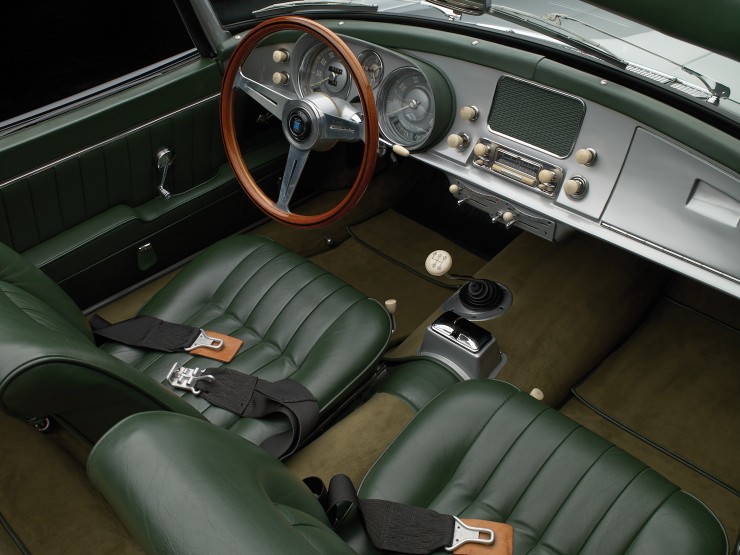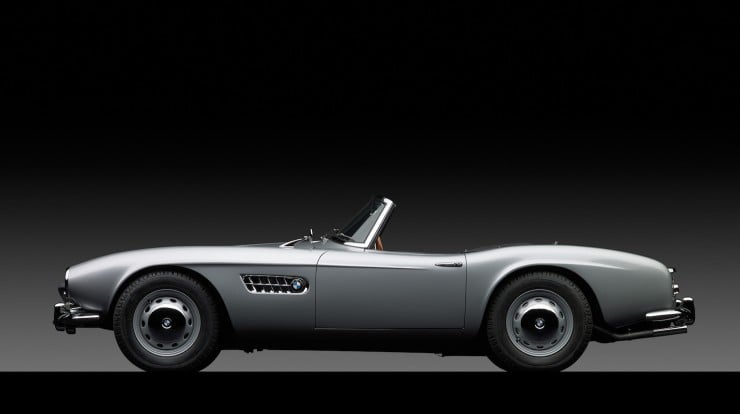 Photo Credits: Michael Furman ©2013 Courtesy of RM Auctions
This article and its contents are protected by copyright, and may only be republished with a credit and link back to Silodrome.com - ©2020