Gabriel Voisin was undoubtably one of the most daring automobile designers the world has ever seen. There can be little question that he stands tall amongst his contemporaries of the twenties and thirties. Gabriel and his brother Charles most likely learned their creative "go getter" attitude to life under the tutelage of their maternal grandfather who took the two boys under his wing after their father had deserted the family. Their grandfather taught the boys self discipline, and took them on many adventures, adventures that led them into original creative thought and developed in Gabriel a desire for creative design. After their grandfather passed away Gabriel was sent to schools in Lyons and Paris and after his return home he and his younger brother Charles indulged that creative passion by building a steam boat, a rifle, and an automobile.
Gabriel developed a passion for flying early in his adult life and, no doubt building on the attitudes his grandfather had helped build into him, began experimenting with flight until by 1906 Gabriel and Charles had established their own aircraft building facility such that by 1911 they were producing viable aircraft. Charles was sadly killed in an automobile accident in 1912 and though deeply grieved by his death Gabriel went on such that by the outbreak of the First World War his company were building aircraft for the war effort not only for France but also for other nations. Gabriel Voisin's company made thousands of aircraft for the war effort used for bombing and reconnaissance.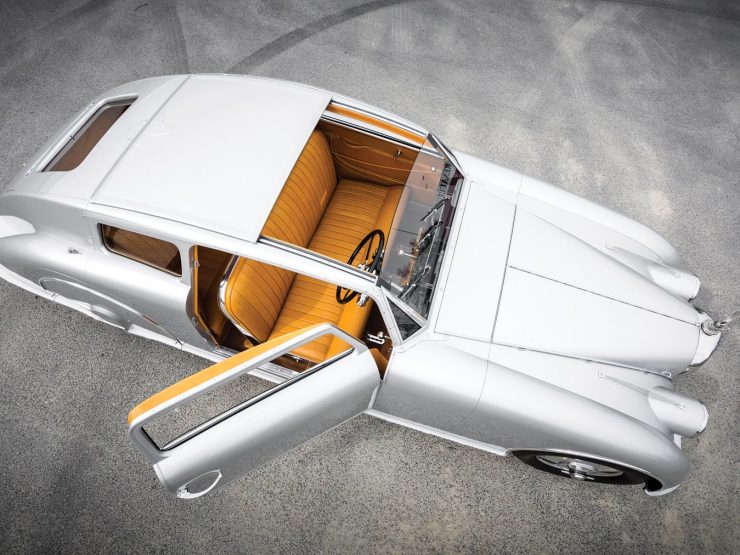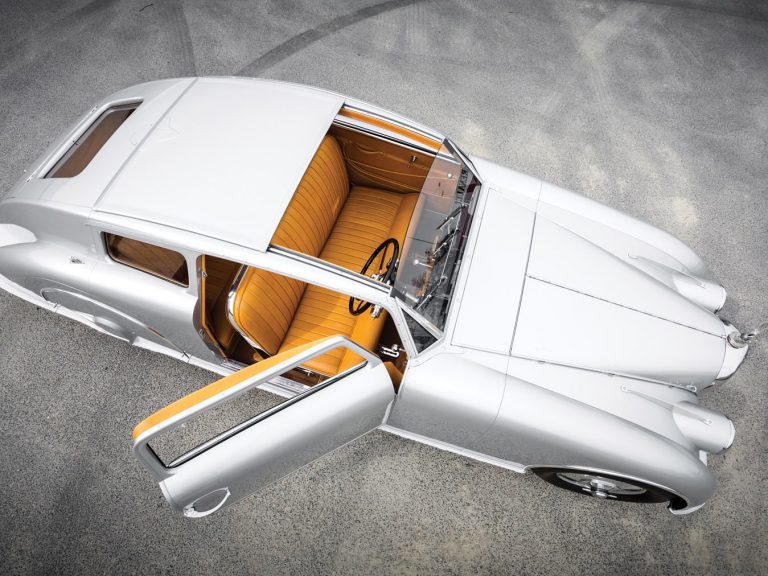 At the end of the First World War Gabriel Voisin was suddenly faced with empty order books for aircraft and he'd had enough of war, so he decided to get out of the aircraft building business and instead enter into the automobile manufacturing business. Unlike the vast majority of car makers of the time however Gabriel Voisin had a thorough knowledge of aircraft design and manufacture which he applied to creating motor cars, and not just to ordinary motor cars but to the best motor cars one could create, and to create them with a characteristic French flair.
The first Avion Voisin cars were beautifully designed and constructed but were semi-conventional in appearance. Mechanically Gabriel Voisin adopted the sleeve valve engine initially created by American Charles Yale Knight and refined and perfected by Daimler in Britain. These "Silent Knight" engines used a pair of cylindrical sleeves with ports cut into them for the inlet and exhaust, the sleeves being moved up and down to open and close the ports as needed. With no poppet valves clicking shut these engines were as silent as one could get but were somewhat oil thirsty as lubricating oil would leak into the combustion chamber. So cars powered by them would leave a wisp of blue oil smoke from their exhaust.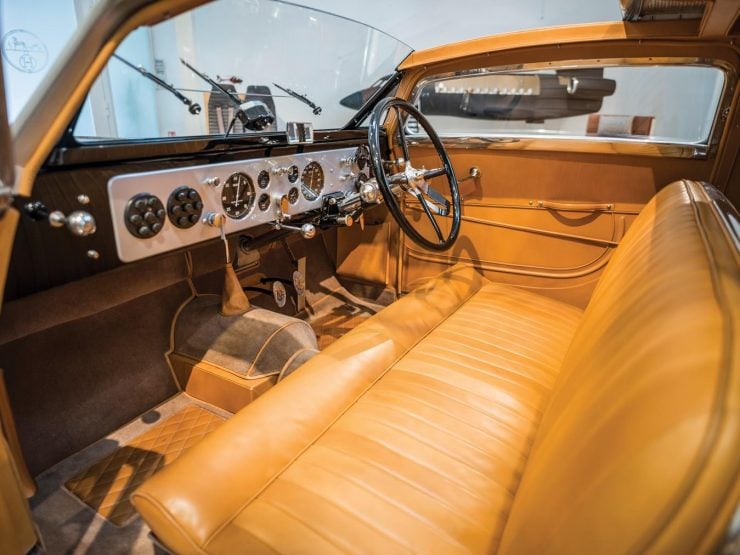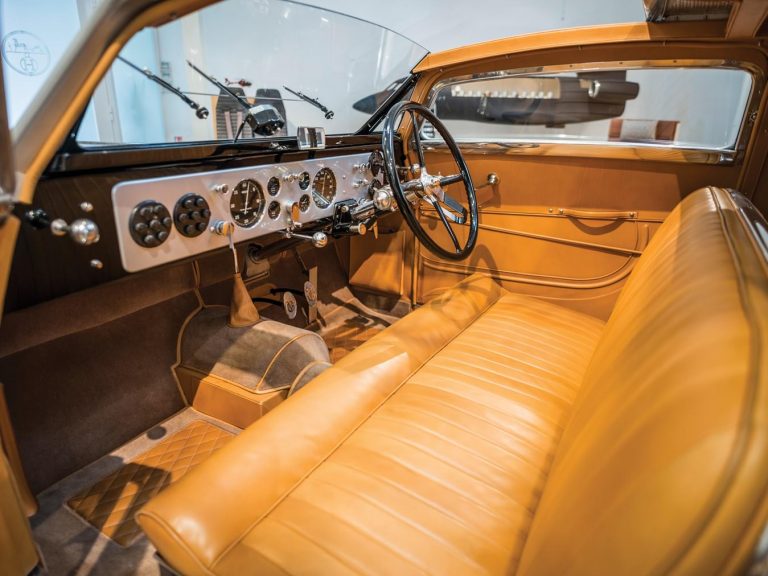 It was not until 1934 that Gabriel Voisin fully applied his knowledge of aircraft aerodynamics to his cars. In the 1934 model year he introduced a "prototype" model which he called the Aérodyne. It was built on the C26 chassis but it looked like nothing that had preceded it. This was a car that was pretty much shaped like a wing profile. It's low front "air dam" causing air to flow up along its sweeping arch of bodywork over its curved roof and then smoothly down to depart from the ending of that curve at the car's tail. The effect of such an application of aerodynamic shape is not only to cause the air to flow over the car with minimal interruption but also to create a low pressure area underneath the car which assists in pushing the car down at speed thus making it more stable. Most modern road cars use this exact same principle.
Not content with just making a car that was fabulous to look at and silent in operation Gabriel Voisin insisted on the best quality of manufacture, fittings and trim. He made extensive use of aluminium and laid out the interior of his cars like an aircraft. His cars were more expensive than a Bugatti and so few could afford them in the Depression era thirties, which resulted in his company getting into progressively deeper financial trouble.
Gabriel Voisin's "pièce de résistance" was his last car, the C28 Aérosport. This two door "berline" was shown at the 1935 Paris Auto Salon.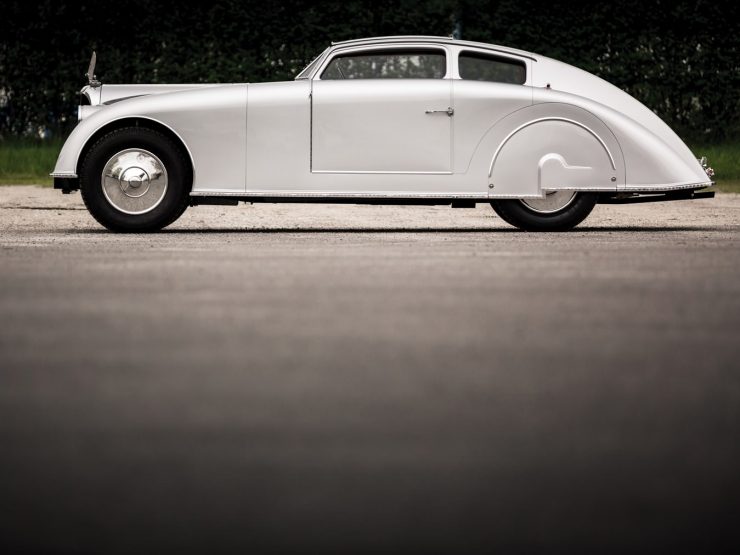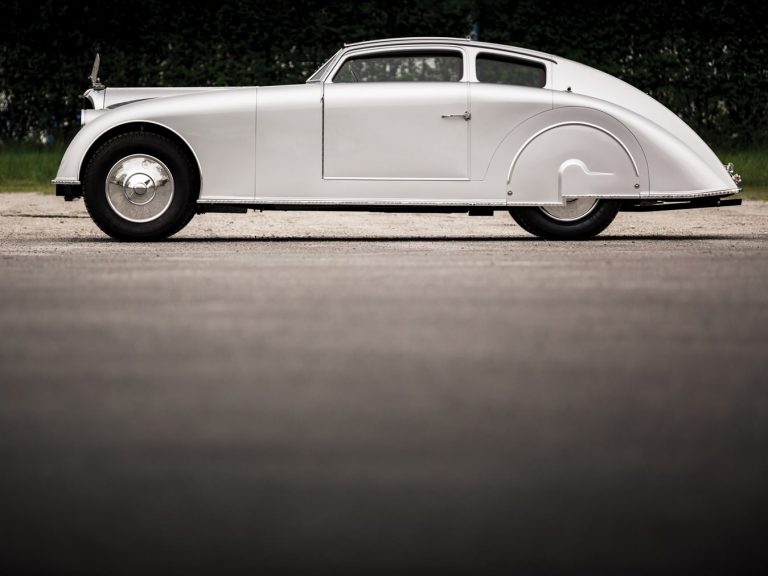 This car featured a full width body in which the fenders form a cohesive whole with the body instead of being attached to the chassis like appendages either side of the engine compartment as had previously tended to be the style. The C28 Aérosport is the most aerodynamic of Gabriel Voisin's designs and is also one of the most outstanding examples of "Art Deco" automotive design ever seen. With its 3.3 litre "Silent Knight" engine generating 102bhp and lightweight aluminium aerodynamic body this was a car capable of near silent cruising up around 80-90mph. Fitted with a four-speed Cotal epicyclic pre-selector transmission with overdrive this was a car that was also smooth and easy to drive, especially by comparison with other cars of the period which typically had either a "crash" gearbox or a conventional manual gearbox with synchromesh on the top two gears. The driver of a Cotal epicyclic pre-selector transmission simply needed to move the gear selector to the position for the next desired gear, then, when the gear change was required the driver simply depressed and released the clutch pedal and the new gear would be engaged. Quick, simple, and no "double de-clutch" required.
The Avions Voisin C28 Aérosport was made to stop as well as to go – being fitted with four wheel hydraulic drum brakes so the overall impression driving the car was one of controlled smooth and near silent operation. Visually this car is a head turner that few if any can match. Its appearance is such that it is absolutely guaranteed to draw a crowd. It looks like a car that should be a movie star, and had it not been for Avions Voisin being too deeply into financial difficulties it quite likely would have become a car of choice for Hollywood celebrities. However, with Avions Voisin's financial situation and the activities of a certain Mr. Hitler, Avions Voisin ceased to build cars and Gabriel Voisin was not able to successfully return to automobile manufacture after the war ended.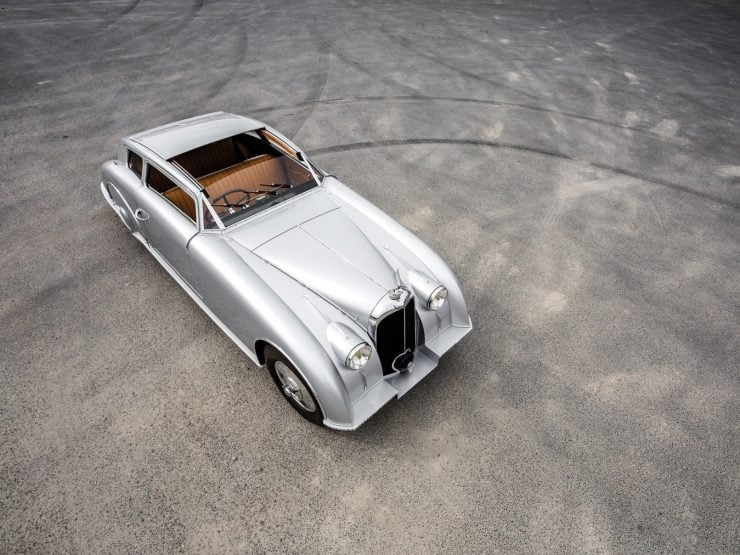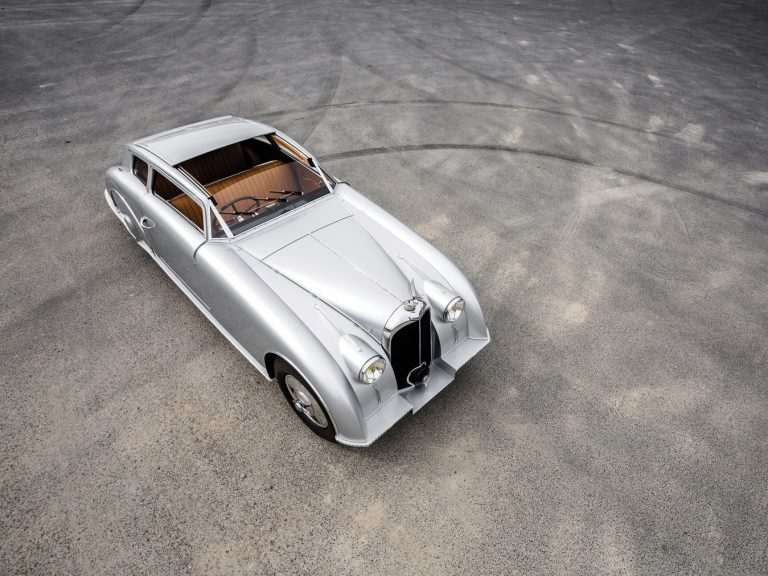 There were probably six to eight Avions Voisin C28 Aérosports made of which only two are known to still exist. The silver car in our pictures is one of those and this chassis is believed to be that of the actual car shown at the 1935 Paris Auto Salon. The car was reportedly damaged during World War II and it was not until 1998 that it was acquired by a collector who realised the significance of it, and who in 2006 set about an eight year complete restoration using genuine C28 Aérosport parts sourced from another Avions Voisin collector. The car has been effectively re-created using factory drawings to original specification and the interior has been faithfully re-created by Hermes of Paris in natural vegetable tanned leather of a warm mid-tan caramel hue that sets off the silver grey paintwork beautifully.
This car is coming up for auction by RM Sotheby's at their Monterey Auction to be held over 19th-20th August at the Portola Hotel & Spa, Monterey, California.
This auction represents a once in a lifetime opportunity to acquire an Avions Voisin C28 Aérosport. This is a car that is about as unique as a car can be, created by a man with a unique story. This is a work of automotive art second to none.
Article by Charles Branch of Revivaler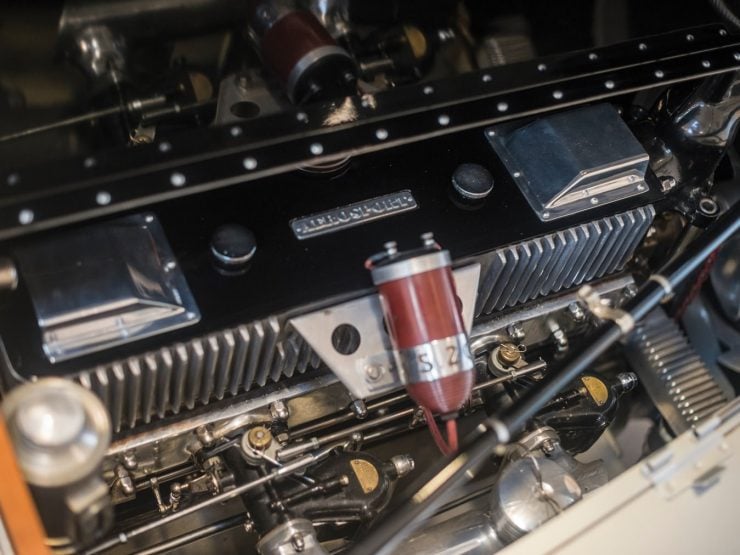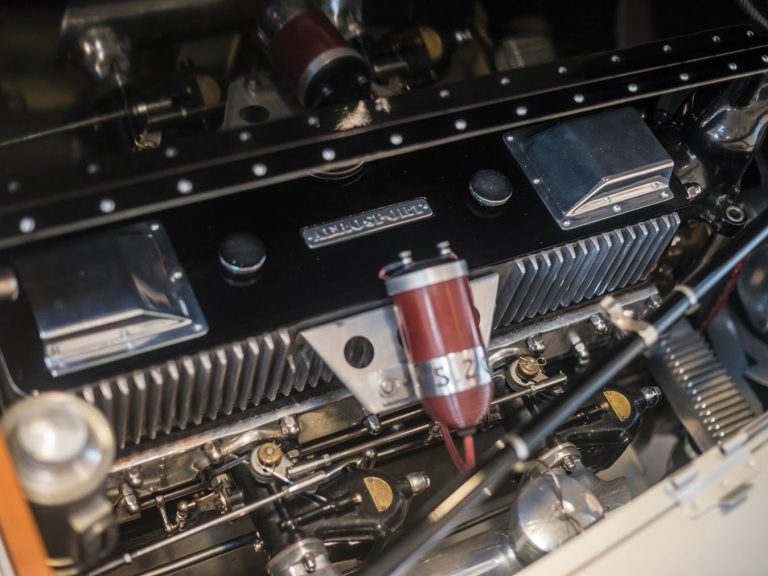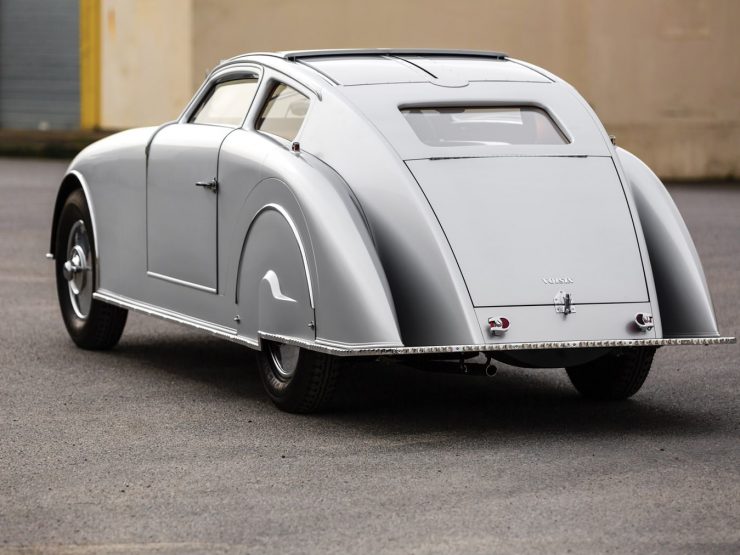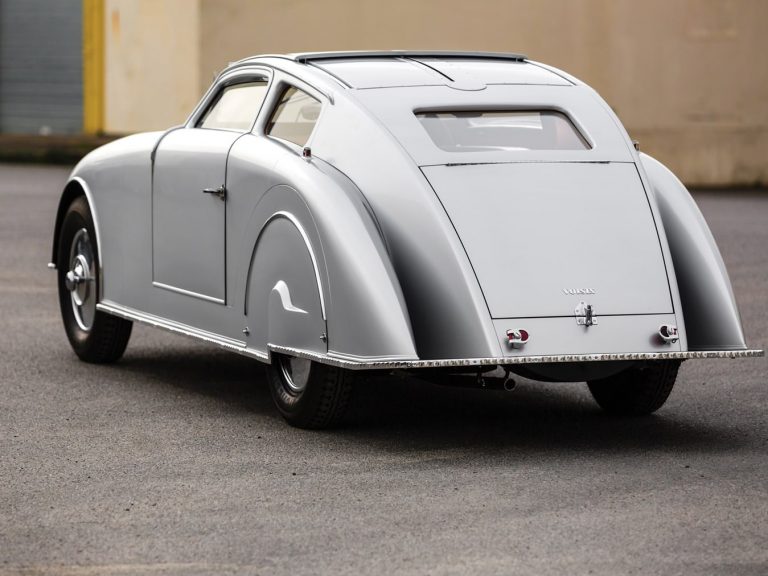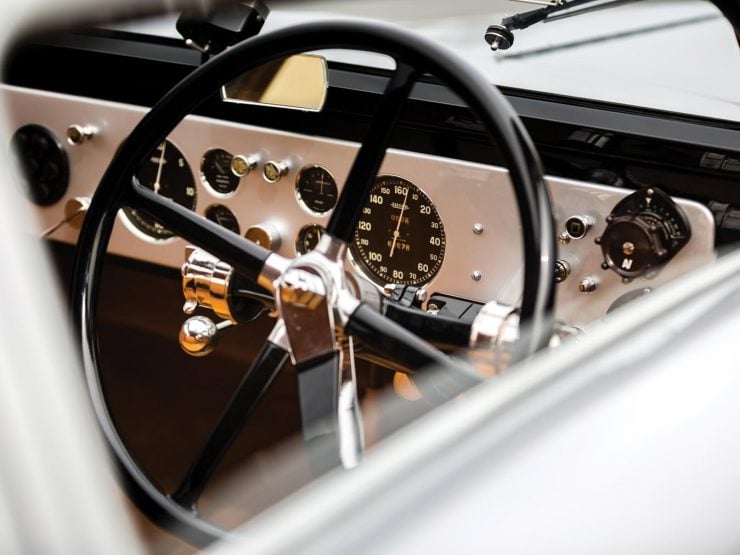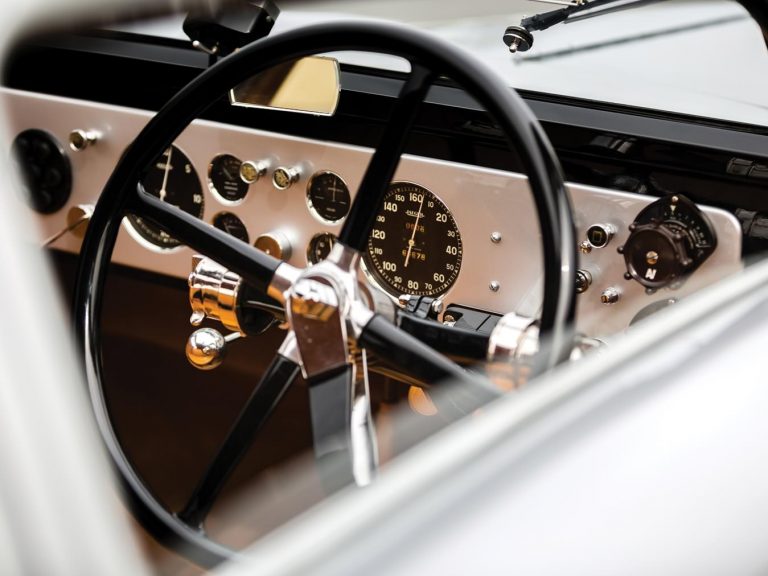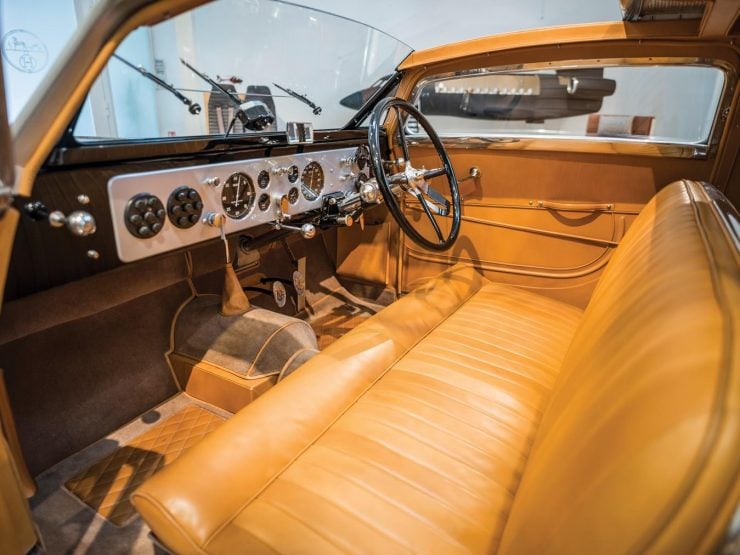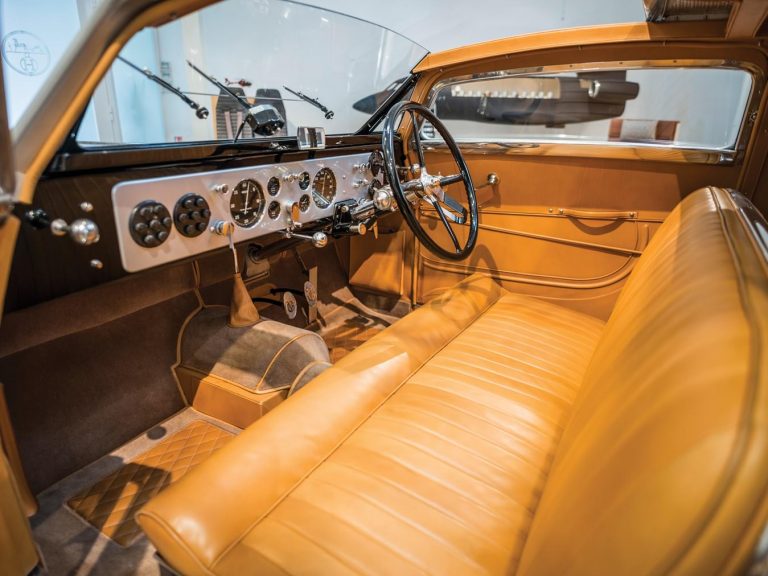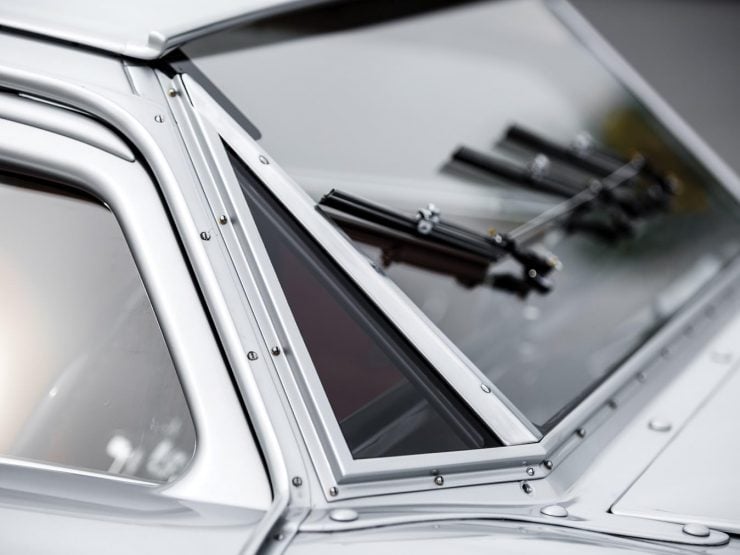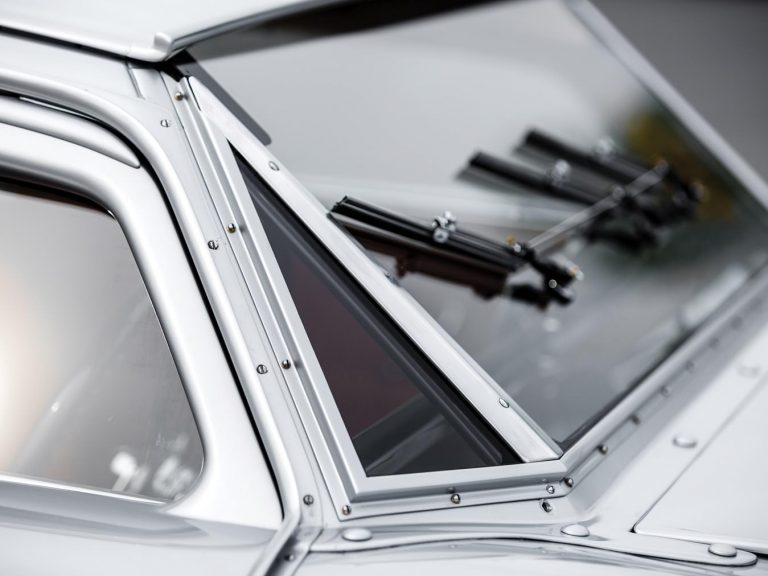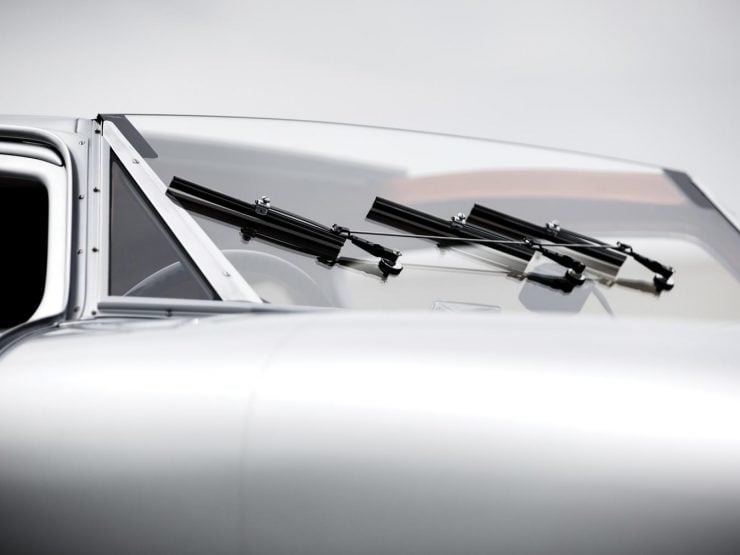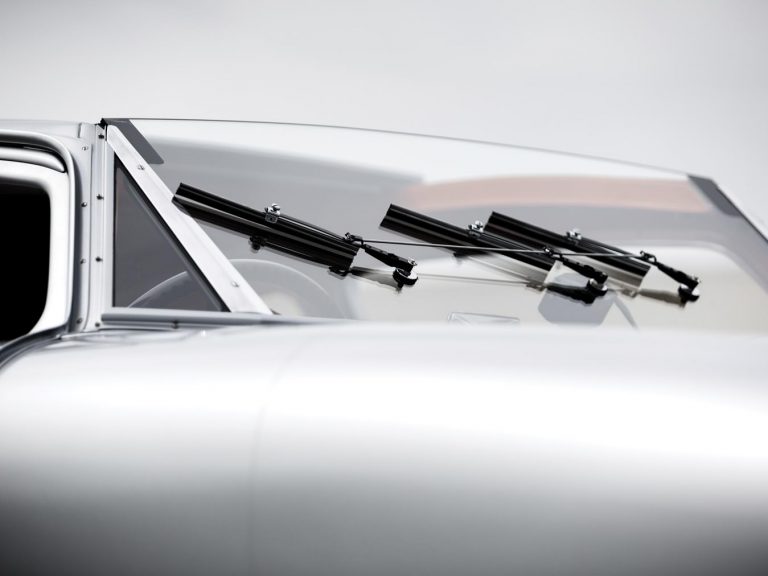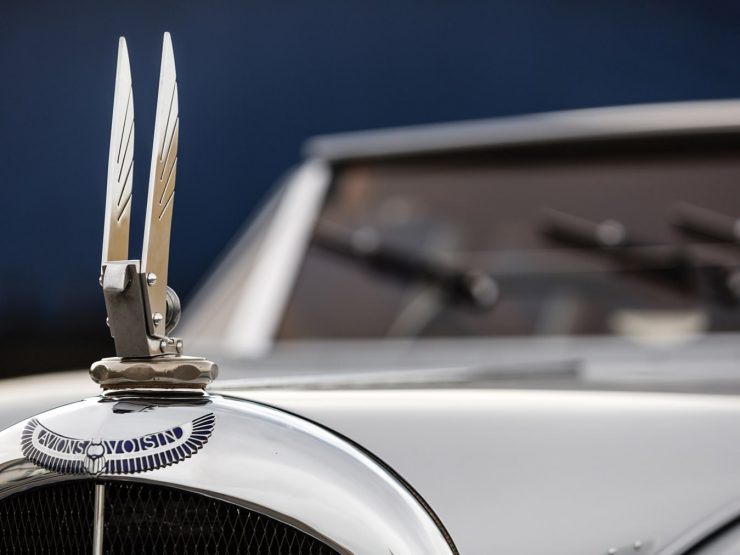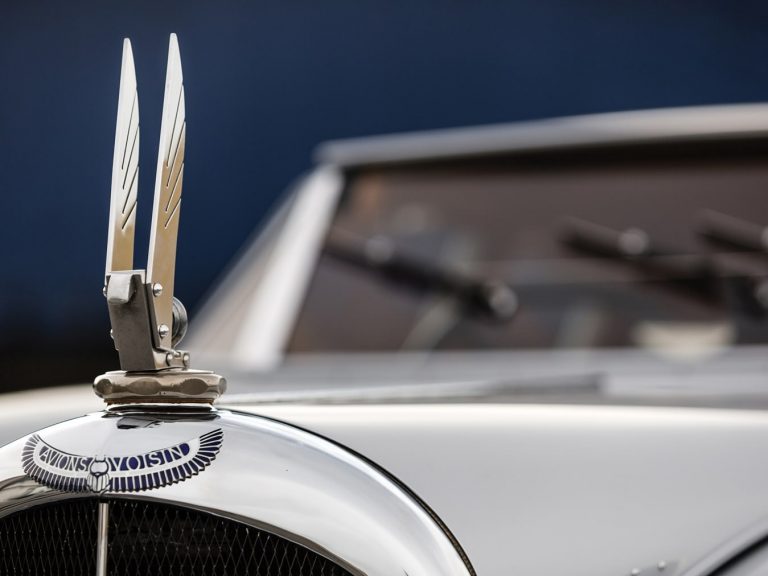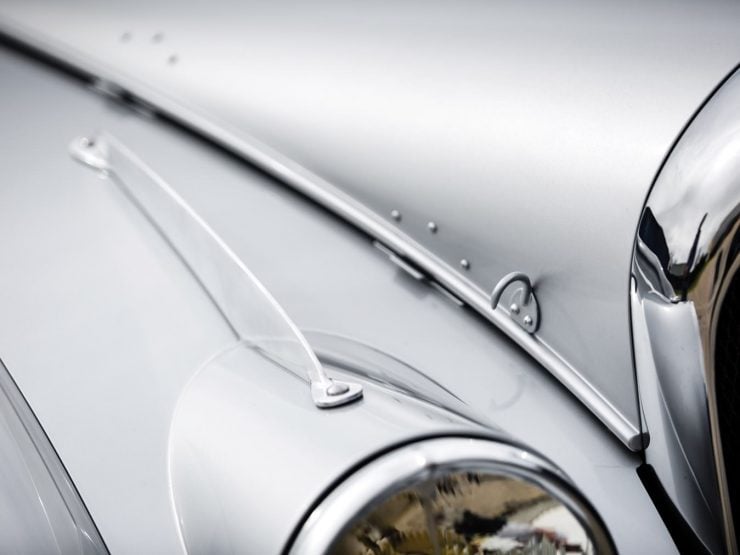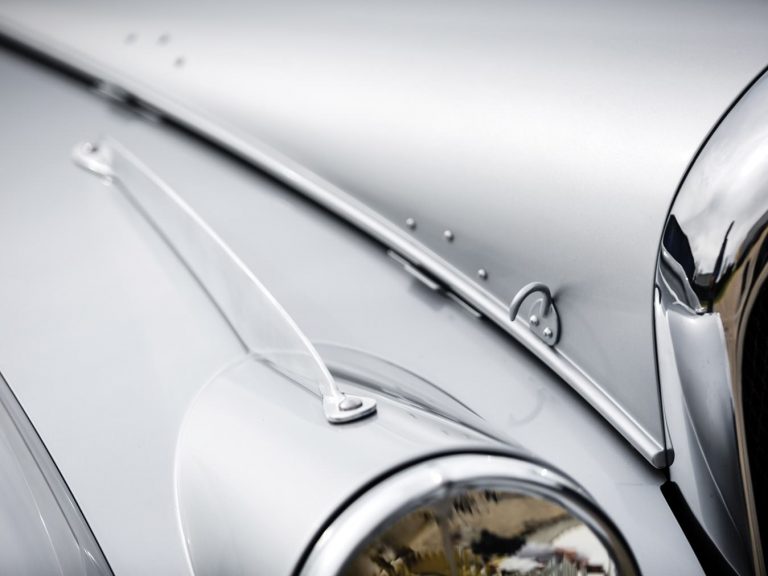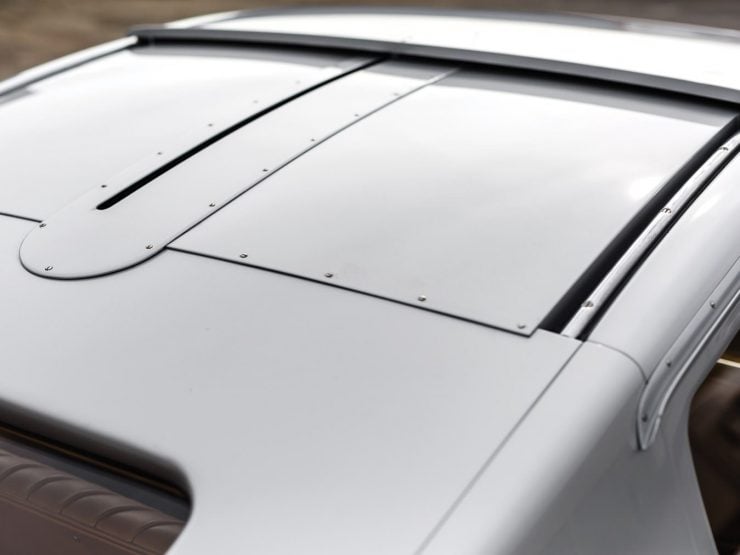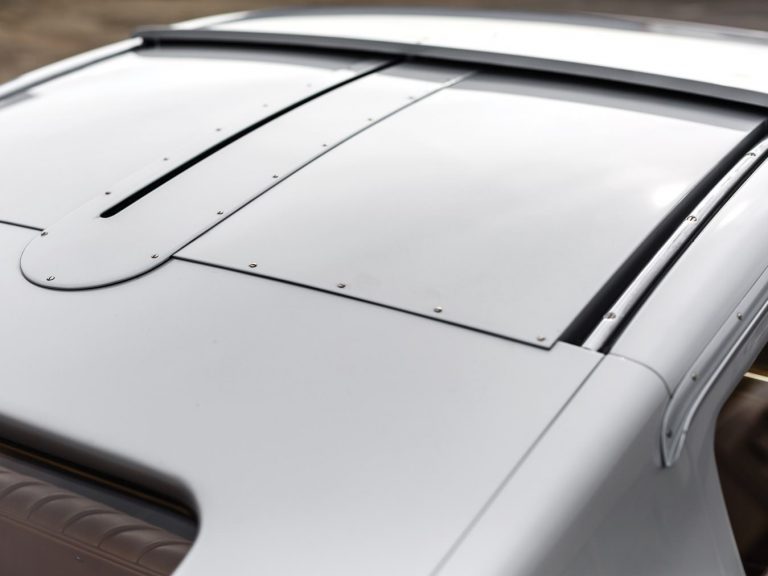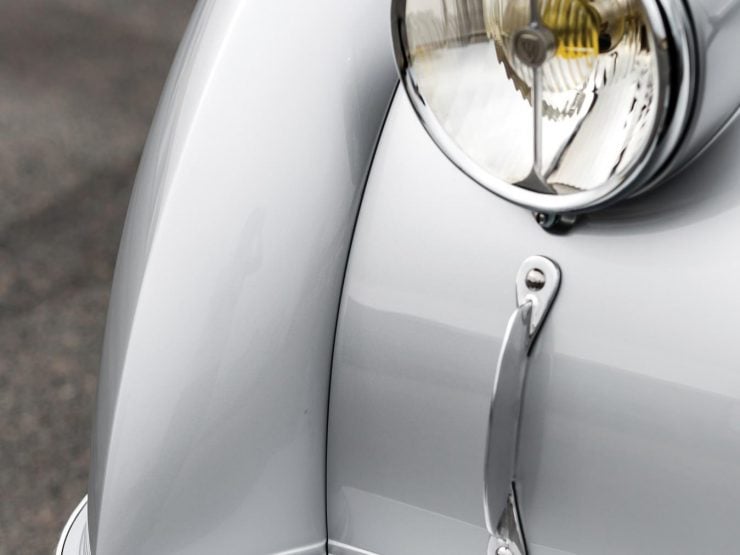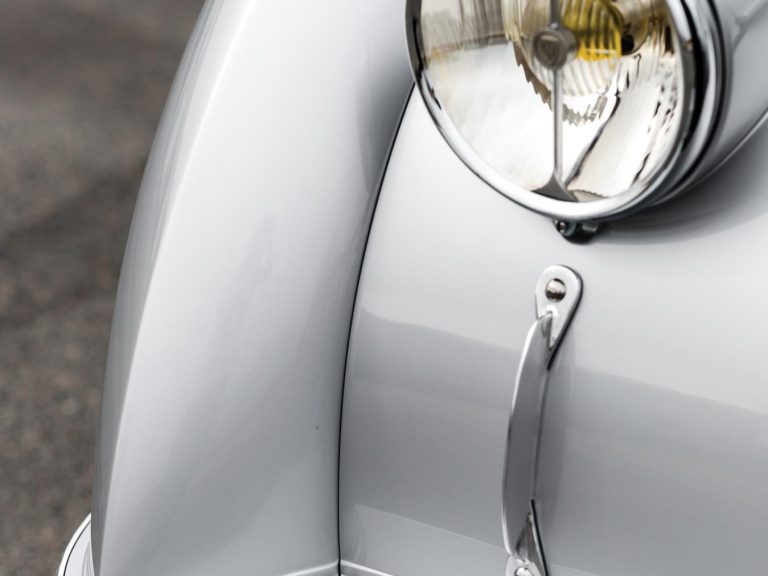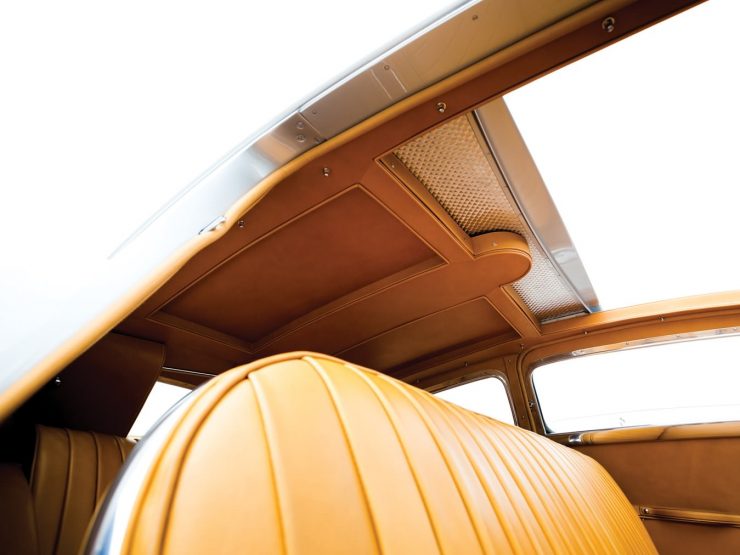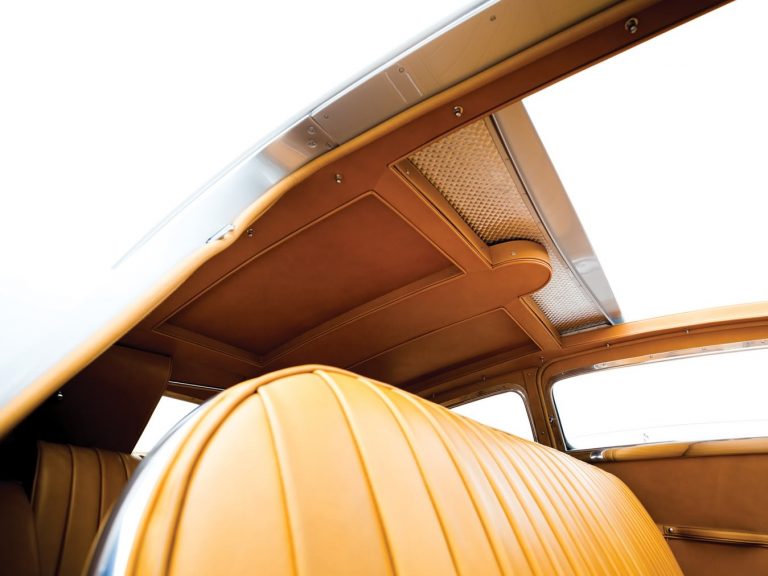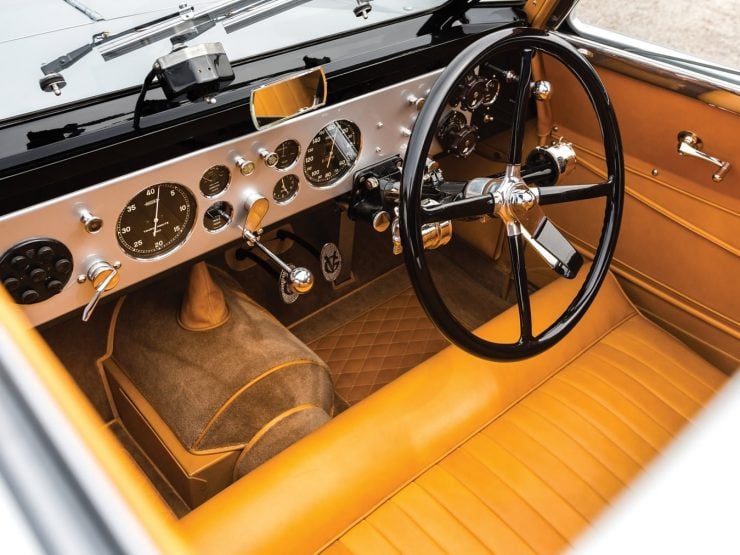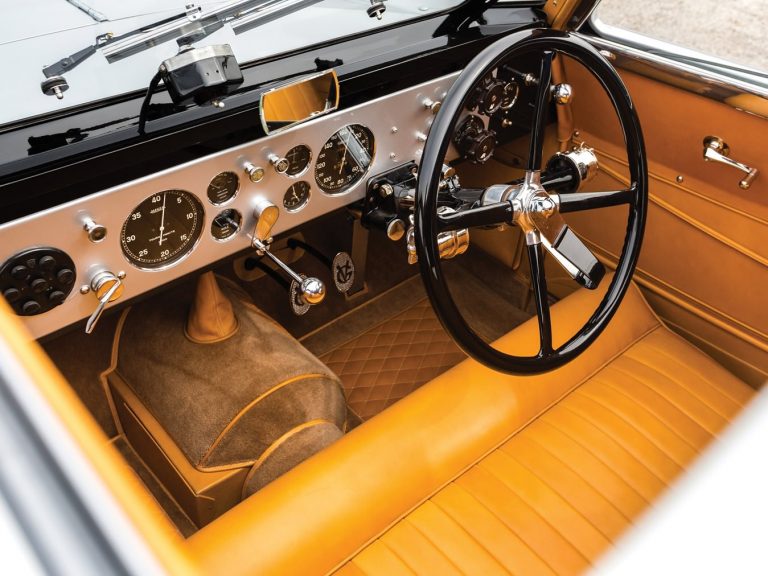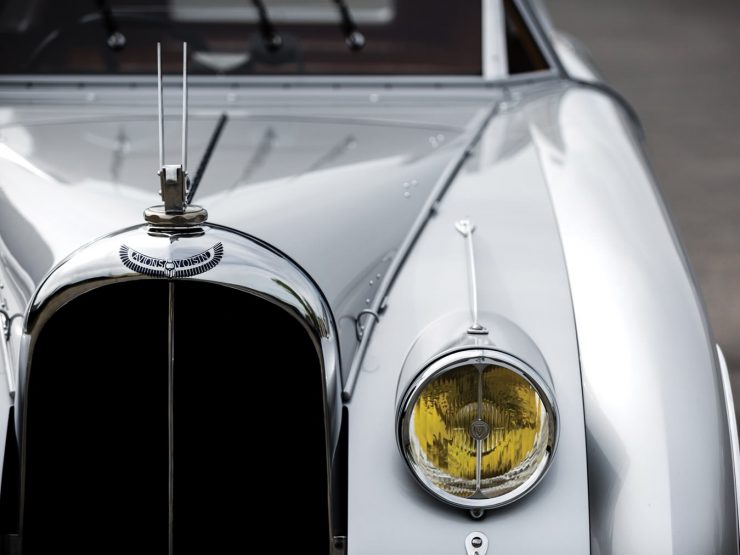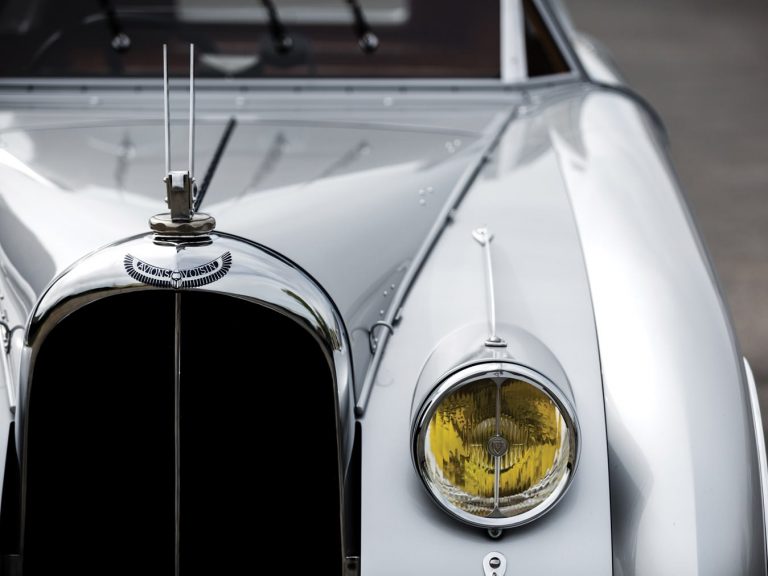 Images: Alexis Goure ©2016 Courtesy of RM Sotheby's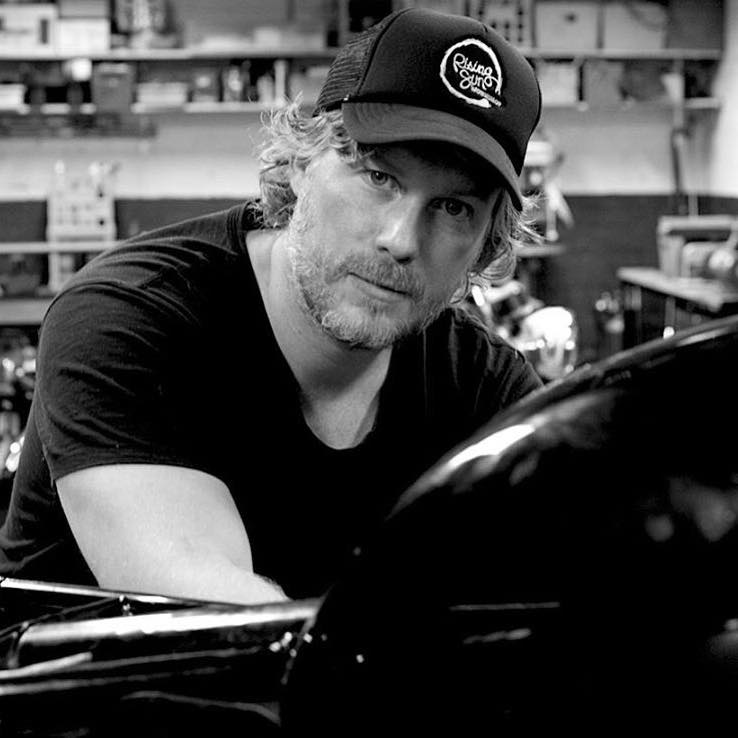 Articles that Ben has written have been covered on CNN, Popular Mechanics, Smithsonian Magazine, Road & Track Magazine, the official Pinterest blog, the official eBay Motors blog, BuzzFeed, Autoweek Magazine, Wired Magazine, Autoblog, Gear Patrol, Jalopnik, The Verge, and many more.
Silodrome was founded by Ben back in 2010, in the years since the site has grown to become a world leader in the alternative and vintage motoring sector, with well over a million monthly readers from around the world and many hundreds of thousands of followers on social media.