African Girl on a Motorcycle
Reading time: less than a minute.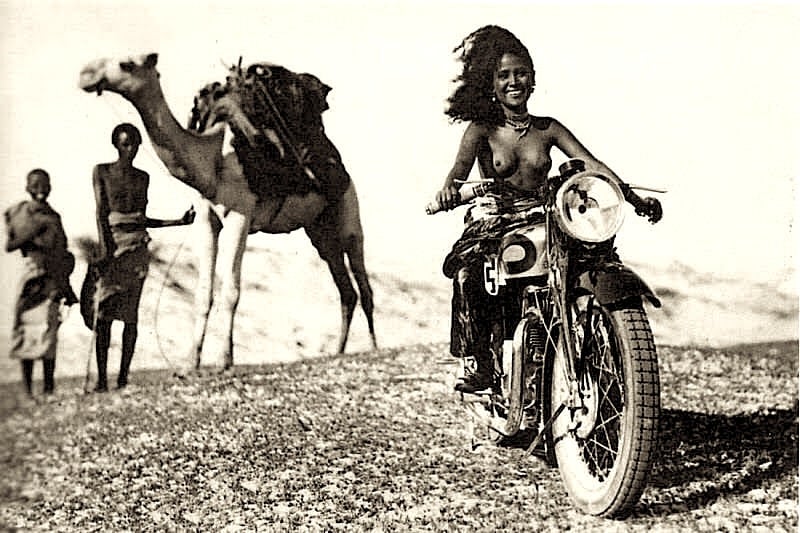 This is another one of those captivating images that we know nothing about, if I had to make some guesses I'd say it was taken in Northern Africa, possibly in the late 40's or early 50's. Sadly I have no earthly idea what make/model of motorcycle that is, if you think you might, let us all know in the comments below.