The Pontiac GTO Judge was originally meant to be a low-cost version of the GTO, with some features stripped to make it more economically competitive with the Plymouth Road Runner – a car that would be a key sales rival.
By the time it got to market, the GTO Judge actually cost $332 more than the standard GTO, but it featured a slew of improvements including the Ram Air 400 V8 engine, Rally II wheels, Hurst shifter (with the T-shaped handle), a rear spoiler, and wider tires offering better traction.
Fast Facts – The 1969 Pontiac GTO Judge
This car is a "project car" meaning it will need an extensive restoration to bring it up to driving condition. It has a certain amount of corrosion in the bodywork which will require rectification, that said, it looks to be quite complete with few items missing, making it a viable restoration project.
The "Judge" designation was inspired by a popular comedy routine called "Here Come de Judge" from the television show "Rowan & Martin's Laugh-In." Initially intended as a lower-cost GTO option to compete with the Plymouth Road Runner, the Judge package ended up as a high-performance, upscale model instead.
The Judge came standard with a prominent rear spoiler, special "Judge" decals, and the iconic "Orbit Orange" paint job, although it was later available in other colors. The visual enhancements contributed to its aggressive and unique look, setting it apart from regular GTOs.
Under the hood, the Judge was equipped with the Ram Air III engine as a standard feature, which was a V8 producing 366 horsepower. For those seeking even more power, there was an option to upgrade to the Ram Air IV engine, which boasted 370 horsepower but was believed to produce more due to conservative factory ratings.
Origins Of The Judge
The idea for the name of the "Judge" package for the Pontiac GTO comes from an idea originally pioneered by comedian Dewey "Pigmeat" Markham. Pigmeat Markham might well be described as one of the fathers of rap and his rap song "Here Comes The Judge" inspired a feature of the Rowan & Martin's Laugh-In television show at the time, often featuring the line "Here come the Judge, Here come the Judge, everybody shakin' 'cause here come the Judge".
The Pontiac GTO Judge was created to be a car with personality, a car that exuded character, and for a car enthusiast those are two important aspects of choosing a car to buy that will become a part of your life. It's the character, not simply the performance, that makes the car worth having.
The Judge was a product of that golden age of car design of the late 1960's, an era that produced some of the most character filled automobiles ever made.
The Judge was first offered by GM Pontiac in 1969 as a more simplified version of the Pontiac GTO, a car whose appeal was in its no-nonsense trim, great abundance of V8 power and torque, and unique character, both in appearance and in driving experience.
The Judge option package installed the GTO with a Ram Air 400 V8 engine, Hurst gear shifter with a unique "T" bar for the manual transmission, Rally II steel wheels with wider cross-ply tyres, and a rear spoiler fitted on the trunk lid. In addition to that were the "Judge" decals, and initially you could have the car in any color you wanted as long as that color was Carousel Red (which was called Hugger Orange for Chevrolet models).
Happily other colors were made available later in production. In total in 1969 6,833 Pontiac GTO Judge package cars were produced.
The 1969 Pontiac GTO Judge Shown Here
The car shown in this article is for sale is listed as a "project" and would suit someone looking for one of these icons of the late 1960's as a restoration or restomod project.
The car is finished in the standard for 1969 "Carousel Red" and is very much a standard GTO Judge in its specifications.
This means it is fitted with the Ram Air 400 V8 engine with hydraulic valve lifters, and having a 10.75:1 compression ratio. This engine breathed through a four-barrel carburetor and delivered 366 bhp at 5,100 rpm when new.
The transmission is a four speed manual with T-bar Hurst shifter, and the final drive ratio is 3.55:1. Brakes were power assisted discs at the front and drums at the rear. Steering was also power assisted.
Wheels were 14 inch Rallye steel and in 1969 were fitted with cross-ply tires. Radial tyres were a fairly new thing back then, especially on cars from American manufacturers, they tended to be fitted on European cars more commonly. The interior is upholstered in the pale colored "Parchment" (code 257).
The sale car was originally purchased by the current owner back in November 1978 and it is said that the car was not used after that, having been stored outdoors for ten years and then under cover for the remaining thirty-plus years. So it has some corrosion in the usual areas one would expect to find it.
Although it can't be fully assessed from the photographs the car looks to be a very viable restoration project: bearing in mind that there may be mechanical breakages that will need extensive work in addition to the bodywork refurbishing. So its a project that will need investment of money and skilled workmanship to bring it back to as new condition.
That being said the car has been manufactured from generic General Motors components so such jobs as rebuilding engines and transmission should be quite straightforward, and parts reasonably easy to obtain.
One thing to remember is that back in 1969 we were not using unleaded gasoline, but fuel had lead added to it to improve its octane rating and burn qualities. So this project car's engine will need a rebuild and modifications to enable it to burn modern unleaded gasoline.
Once completely restored this car should comfortably deliver the sort of performance it did back in the roaring 1960's.
In 1969 the GTO Judge could deliver a standing to 60 mph time around 6.5 seconds, standing to 100 mph in 14.6 seconds, and the standing quarter mile in 14.5 seconds with a terminal speed of 99.7 mph.
The GTO Judge was fitted with an "Endura" front bumper that was designed to withstand a slow speed parking impact without damage, while the rear bumper was conventional chrome steel.
An unusual Feature of the GTO Judge was the tachometer that was mounted in the hood instead of being in the dashboard. The for sale project car has lost its original hood mounted tachometer but the hole in the hood is there indicating this car was originally equipped with one.
The Pontiac GTO Judge was a character filled icon of 1969 and one of the most famous of the muscle cars of that era. We hope the project car for sale goes to a home where it will get the necessary restorative work to bring it up to as new condition.
These cars turn up from time to time in varied states of preservation fifty-four years after they left the factory and this one is coming up for sale on Bring A Trailer, with the online auction current at time of writing.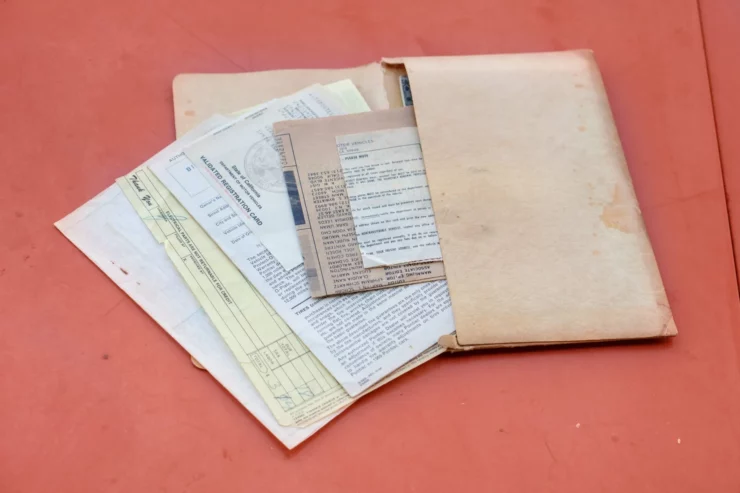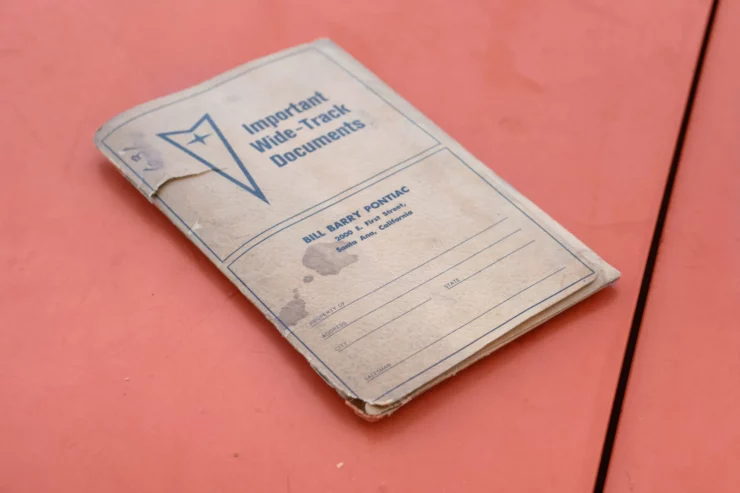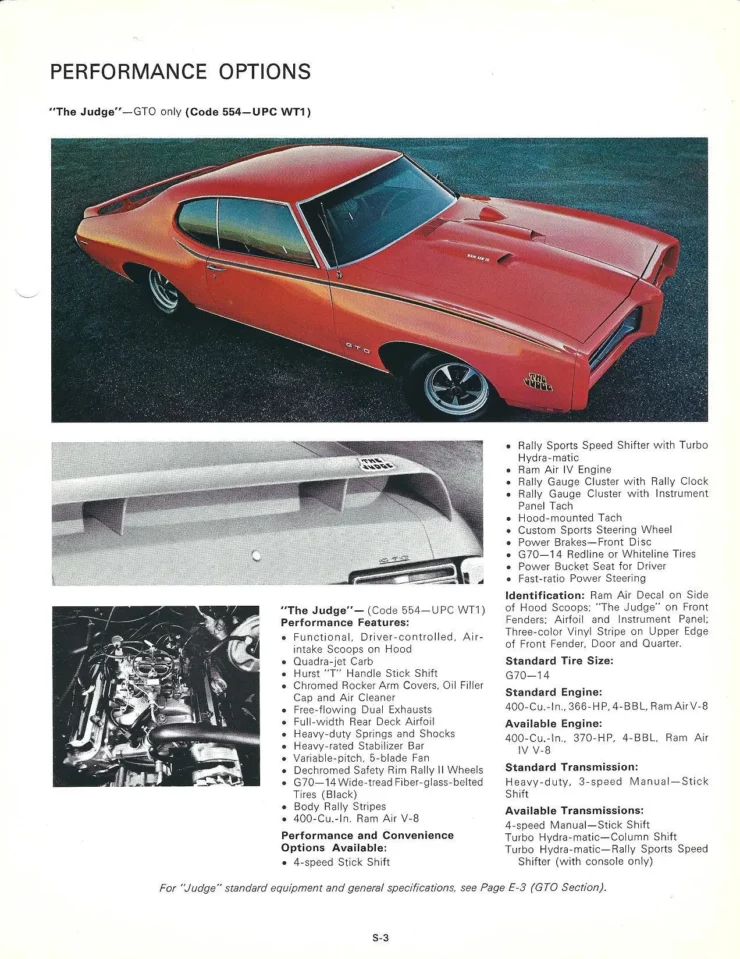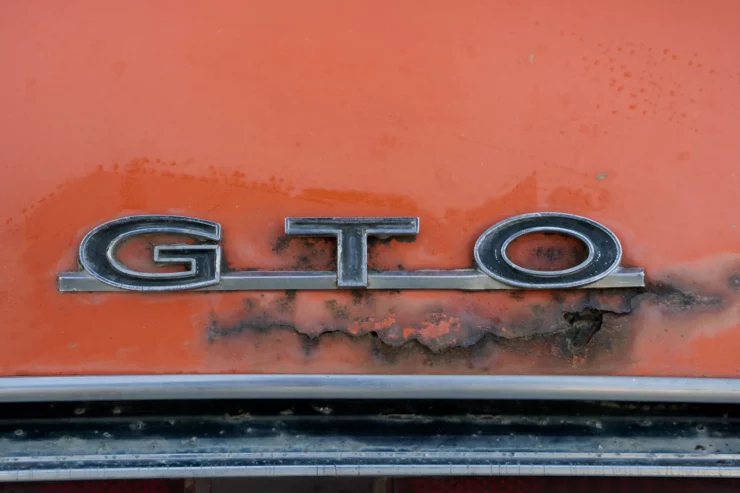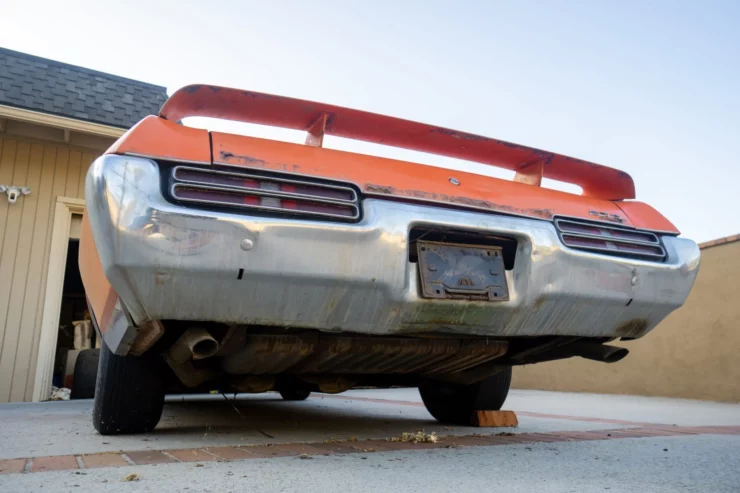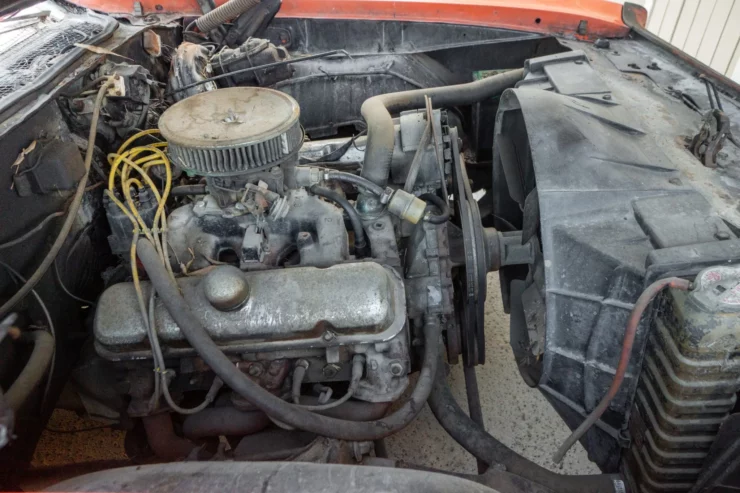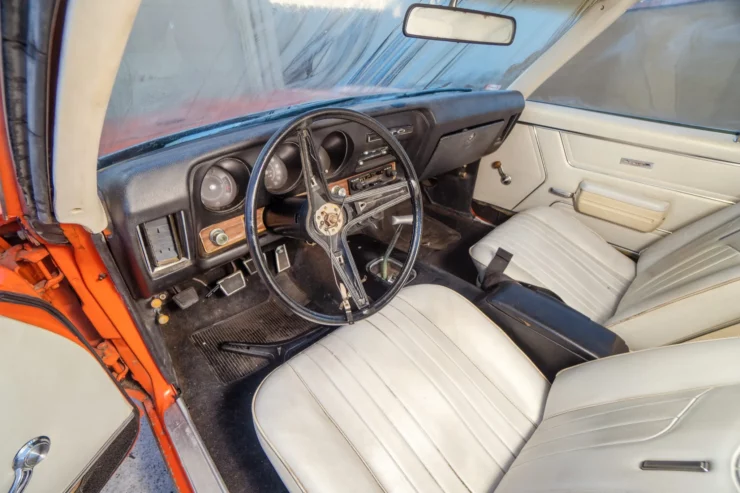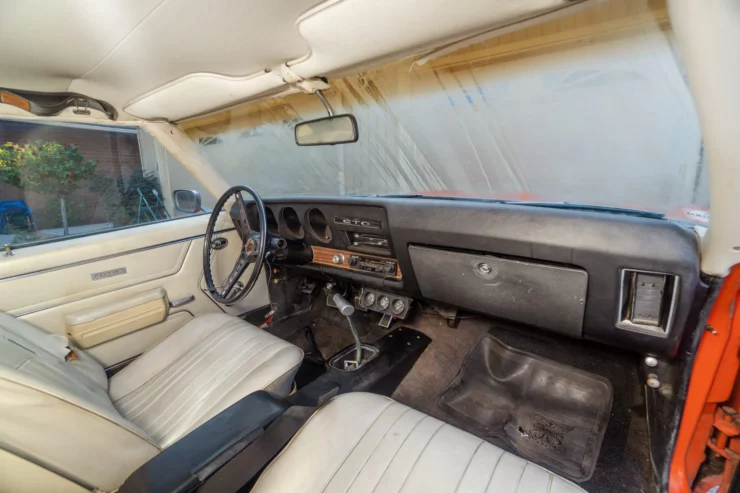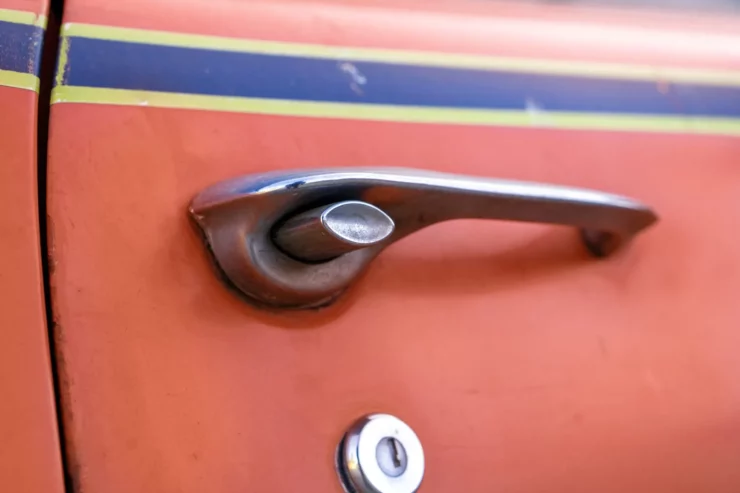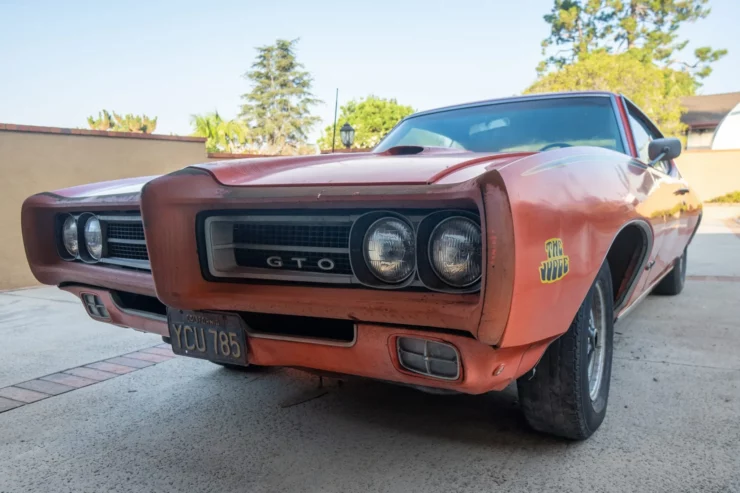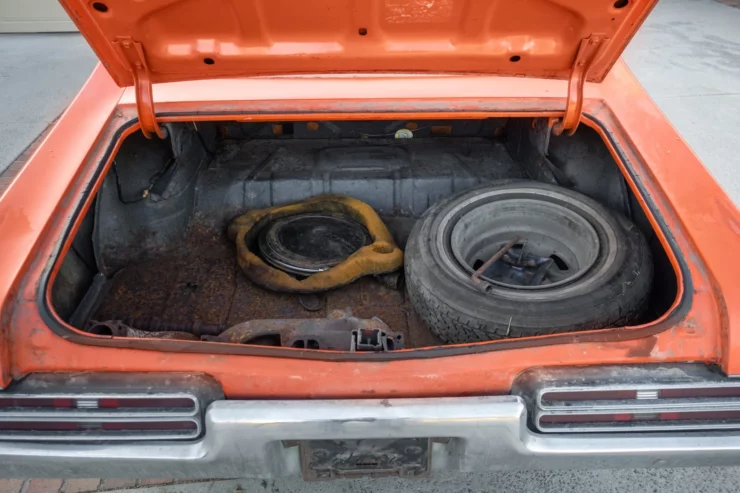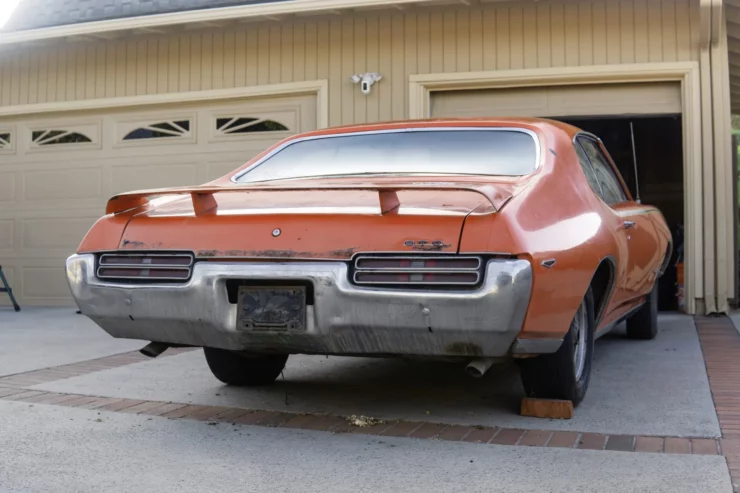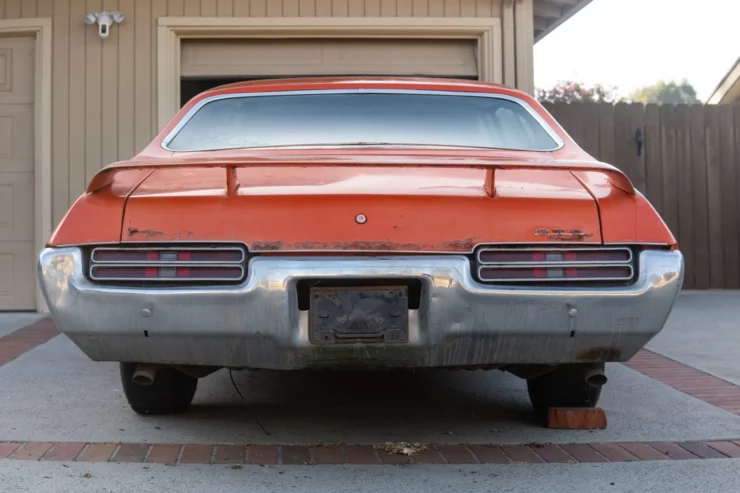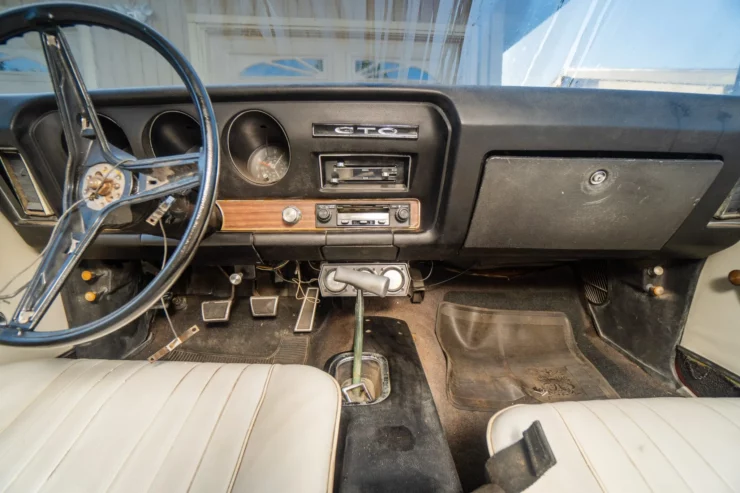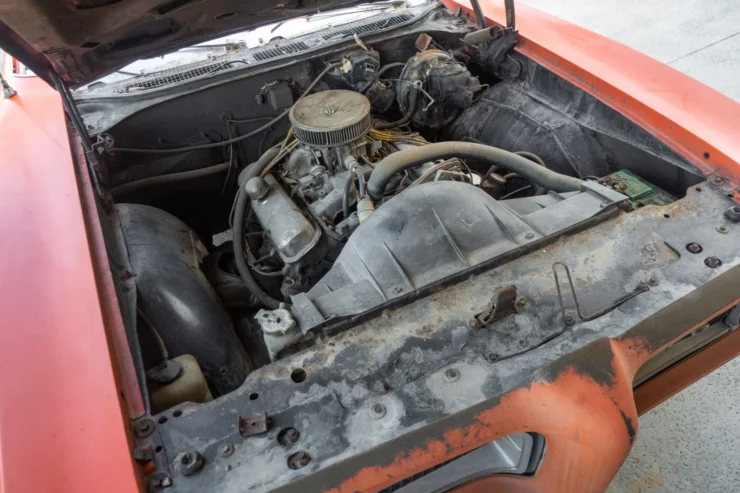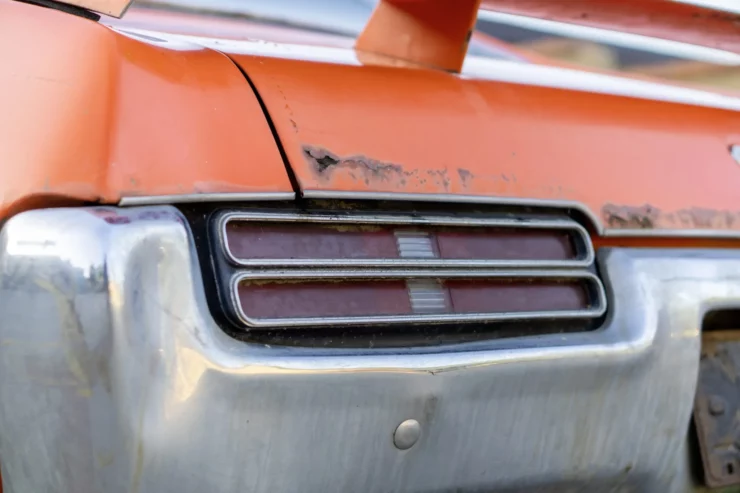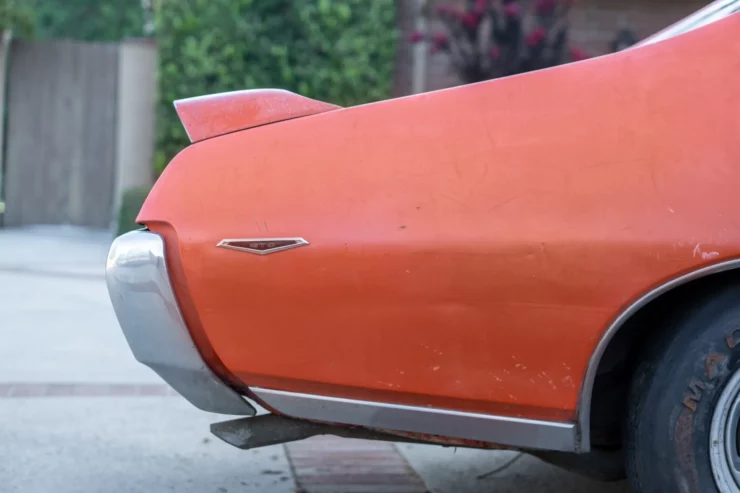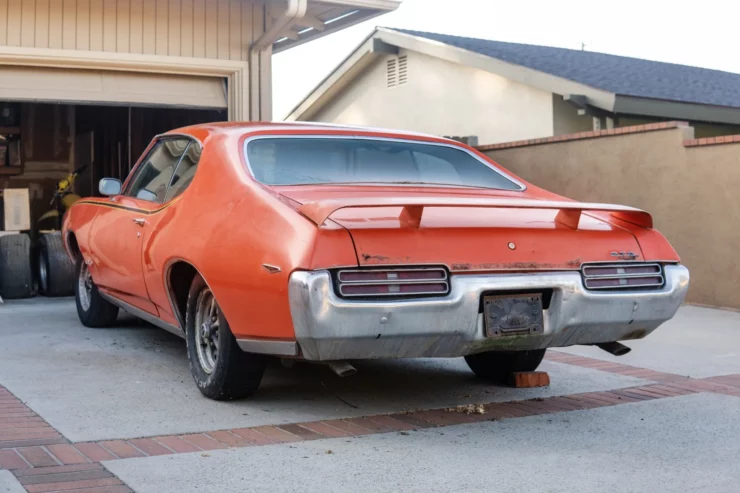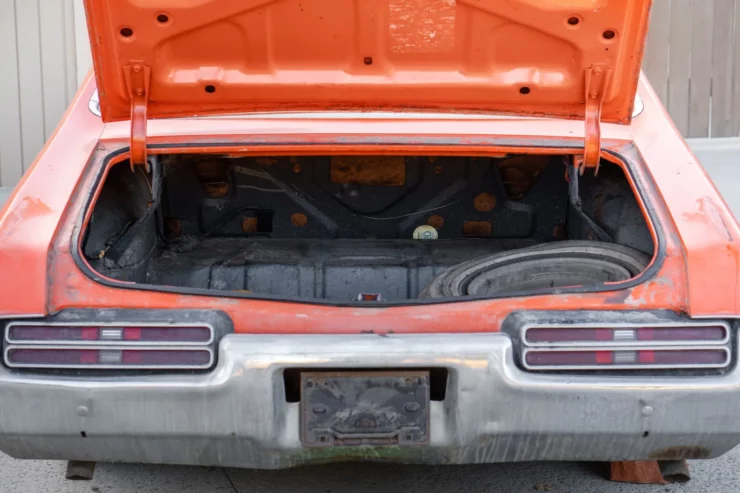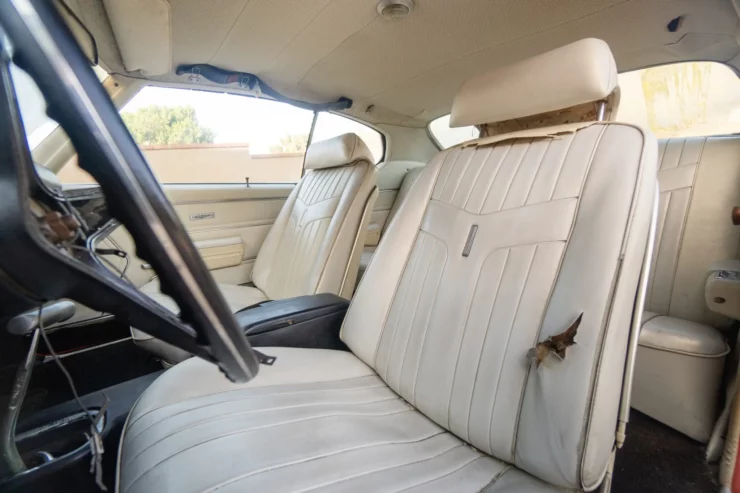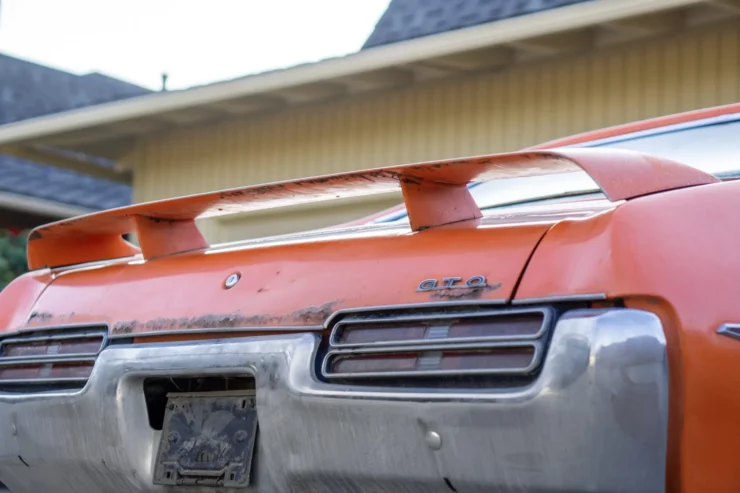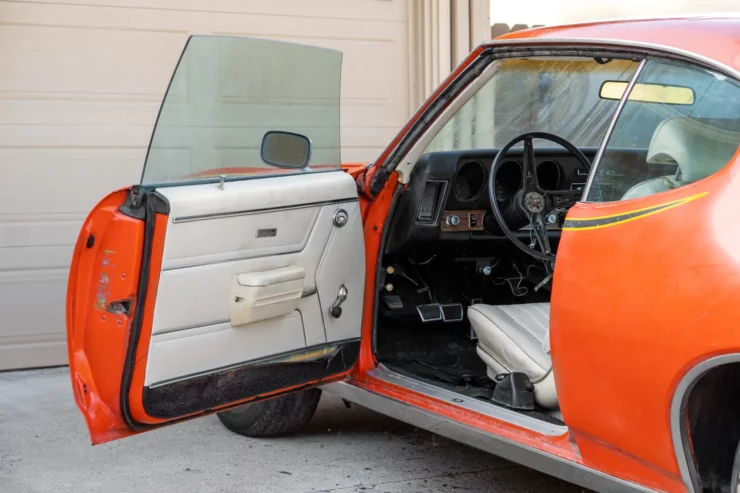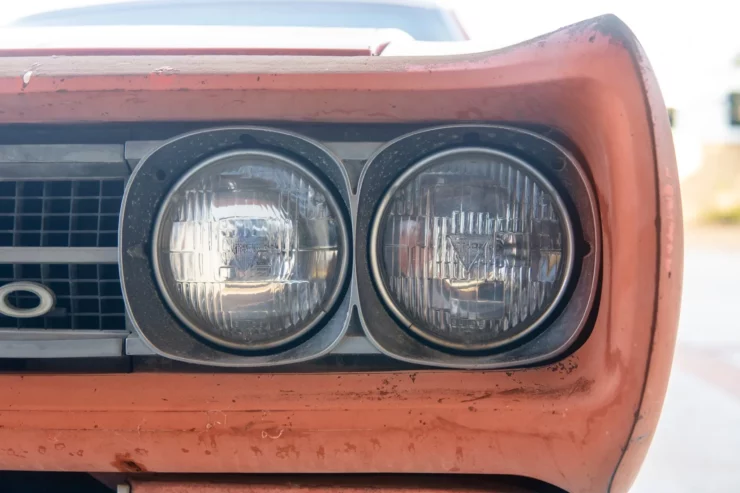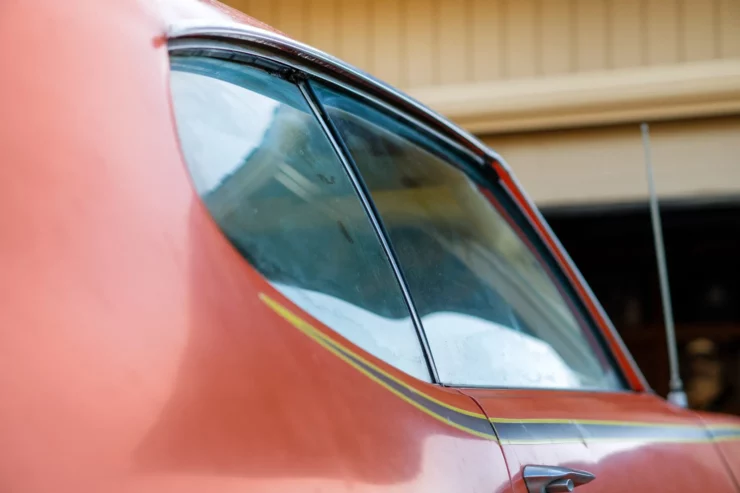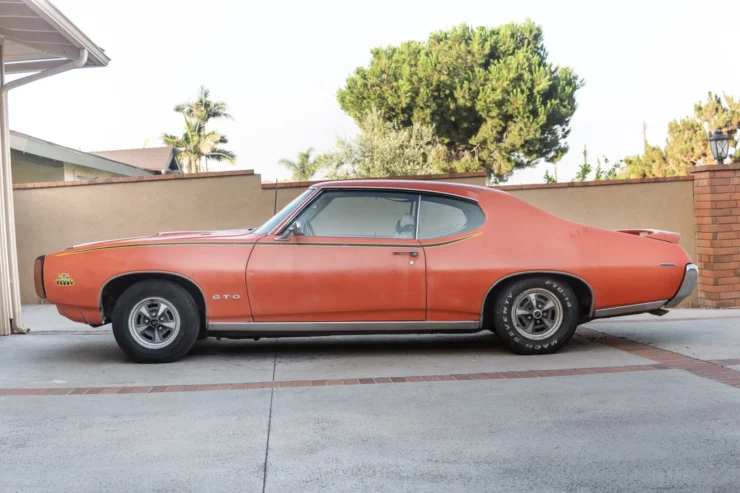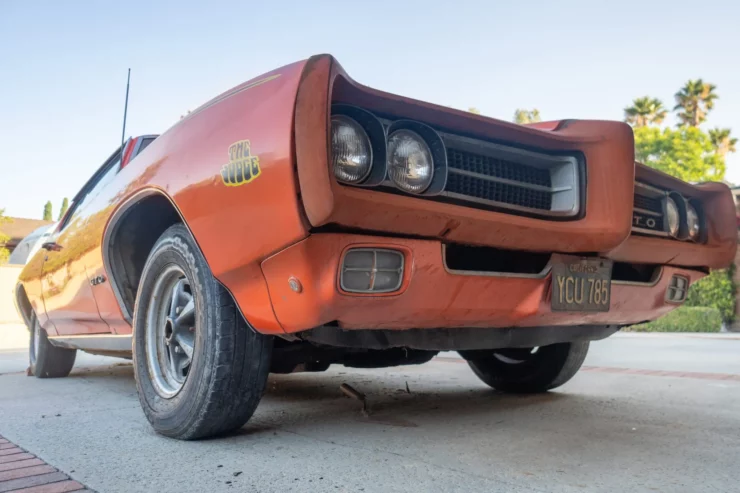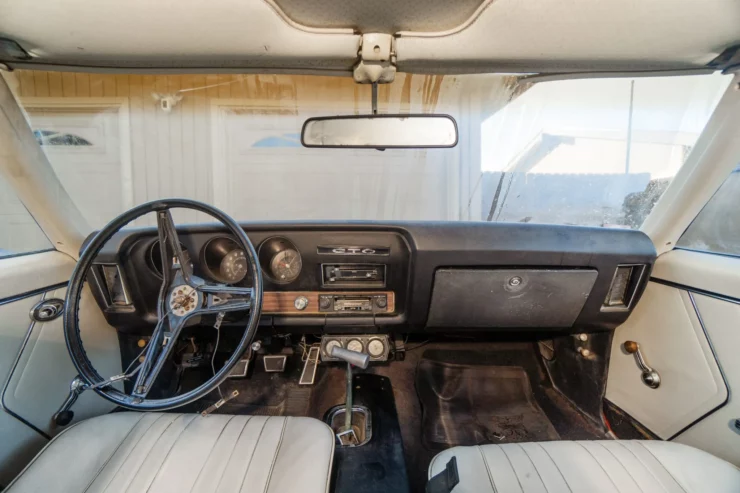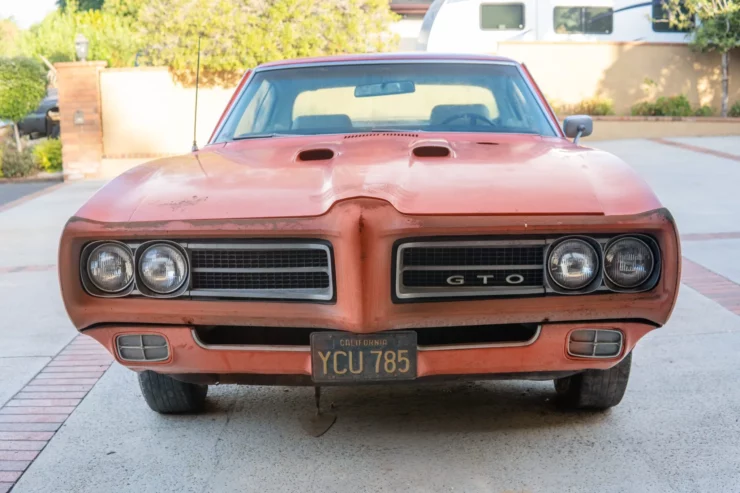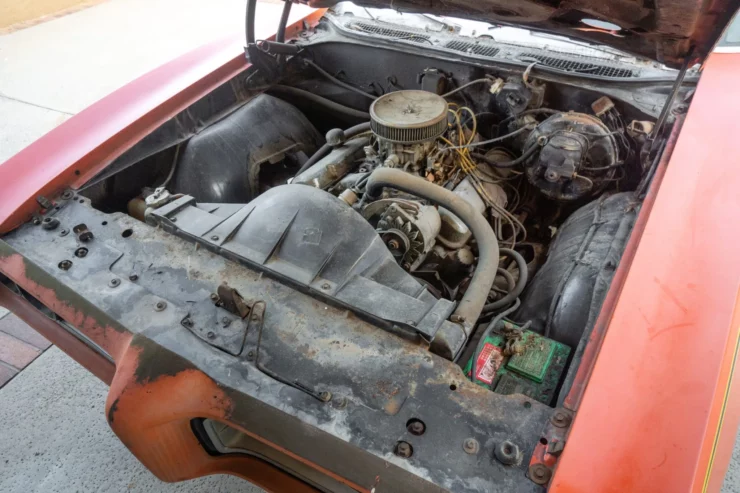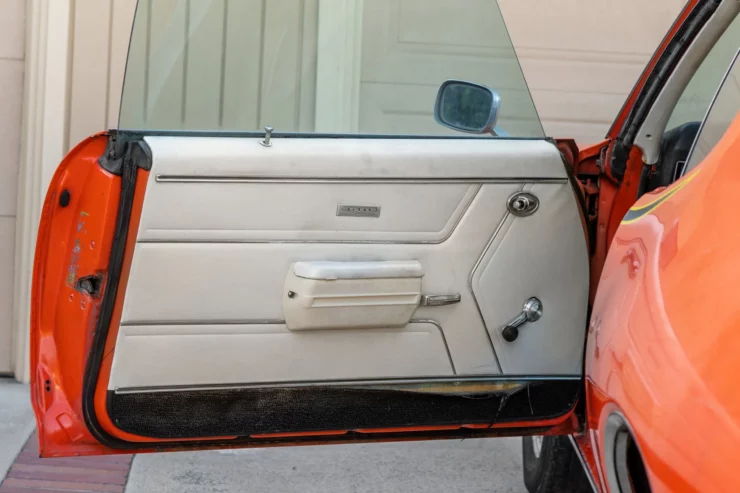 Picture Credit: All pictures courtesy the vendor and Bring A Trailer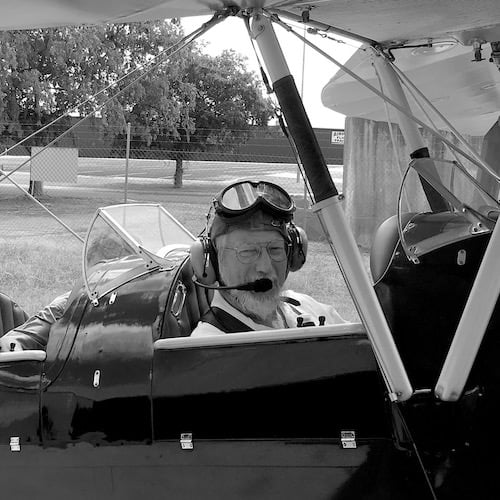 Jon Branch has written countless official automobile Buying Guides for eBay Motors over the years, he's also written for Hagerty, he's a long time contributor to Silodrome and the official SSAA Magazine, and he's the founder and senior editor of Revivaler.
Jon has done radio, television, magazine, and newspaper interviews on various issues, and has traveled extensively, having lived in Britain, Australia, China, and Hong Kong. The fastest thing he's ever driven was a Bolwell Nagari, the slowest was a Caterpillar D9, and the most challenging was a 1950's MAN semi-trailer with unexpected brake failure.