The Volvo P1800 – It Began with a Swedish "Corvette"
The Volvo P1800 began in the early 1950s with the idea that in order to really succeed in the lucrative US market Volvo needed a sports car.
When we use the term "sports car" we should be aware that the sports cars that were becoming increasingly popular in North America included a number of four cylinder sports cars including the likes of the MGA, the Austin-Healey 100/4, and various Triumphs and Alfa Romeos – as well as the more expensive six cylinder cars such as the Jaguar XK120.
Volvo could see that it was within their grasp to create a four cylinder sports car based on existing components that would be competitive with its European rivals, and understood that a sports car would act as a "halo" model to raise the company's public profile.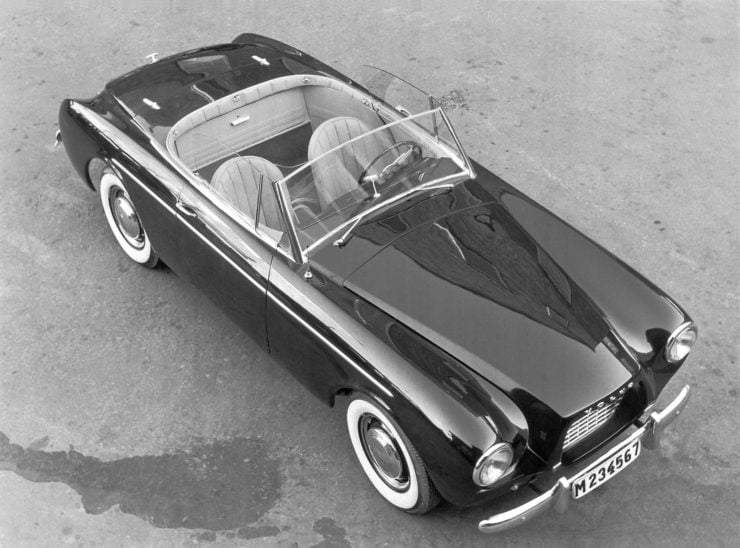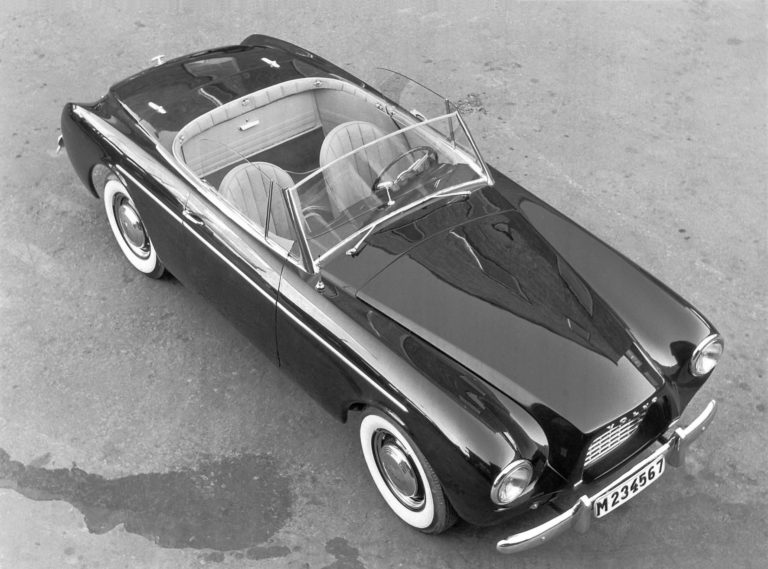 Above Image: The Volvo P1900
The idea for a Volvo sports car gained momentum when Assar Gabrielsson, Volvo's co-founder and Vice-President, visited the United States in 1953. During that visit he was invited to tour the new production facility at Flint, Michigan, where the first generation Chevrolet Corvette was being put into production, and what he saw so inspired him that he went back to Sweden with the desire to create a Volvo based sports car using manufacturing technologies like he had seen Chevrolet employing.
As it turned out this new Volvo sports car, the P1900 turned out to be plagued with a very similar set of manufacturing problems as the C1 Corvette which led to its being scrapped in 1957 after only sixty cars had been produced.
A New Design and a Controversy
Despite the failure of the P1900 Volvo's new Vice President Gunnar Engellau was committed to the idea of a truly viable Volvo Sports car. The idea was to base the new sports car on the Volvo Amazon 120 platform and have a stylish body designed in Italy by design house Frua.
Simple though this plan may seem there was to be controversy associated with bringing it to fruition. One of Volvo's design consultants was a man named Helmer Petterson, and his son Pelle had studied math and engineering before going on to become a student of design who completed studies at the Pratt Institute in New York between 1955 and 1957 before becoming a student of Pietro Frua at the Frua design house in Italy.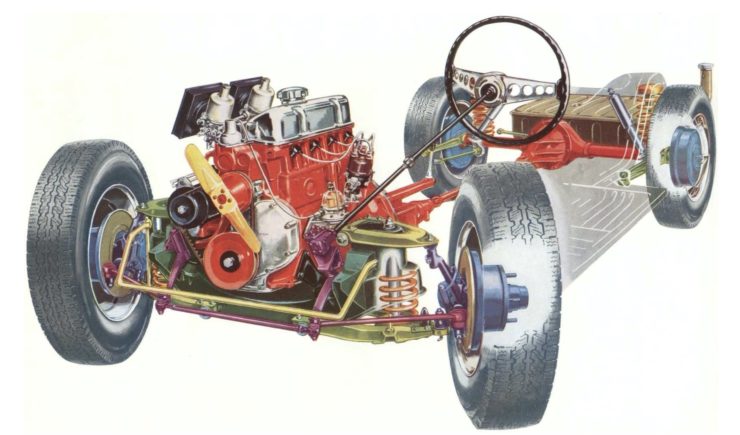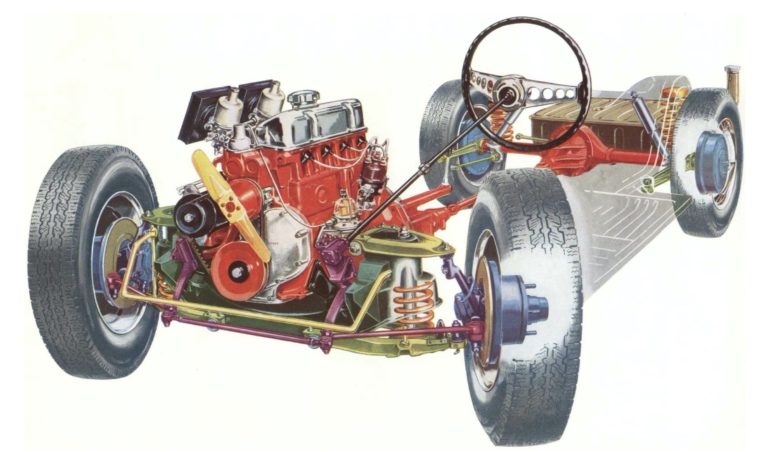 Its not hard to understand that Volvo's management had commissioned Frua so they would have a stylish Italian designer create the design for their new sports car: they weren't interested in having a Swedish designer do the work, perhaps having adopted the a notion something like "Italian = stylish" and "Swedish = boring". As it turned out however it was Swede Pelle Petterson who designed the new sports car while working under Italian Pietro Frua and in collaboration with him.
A range of design proposals were presented to Volvo's management and the one they chose was the Frua design, not realising that it had been created by Pelle Petterson. When it was revealed who the designer actually was Vice President Gunnar Engellau became angry, believing he had been deceived, and refused to acknowledge Pelle Petterson as the designer. That Petterson was the car's designer was not publicly acknowledged until 2009.
Frua were contracted to produce three prototypes, with the new sports car being based on the Volvo Amazon 122 S and fitted with the B18 B four cylinder engine and M40/M41 four speed all synchromesh manual transmission. The new car was named the P1800, the "P" standing for "passenger car" and not for "Pelle", although perhaps that would have been appropriate.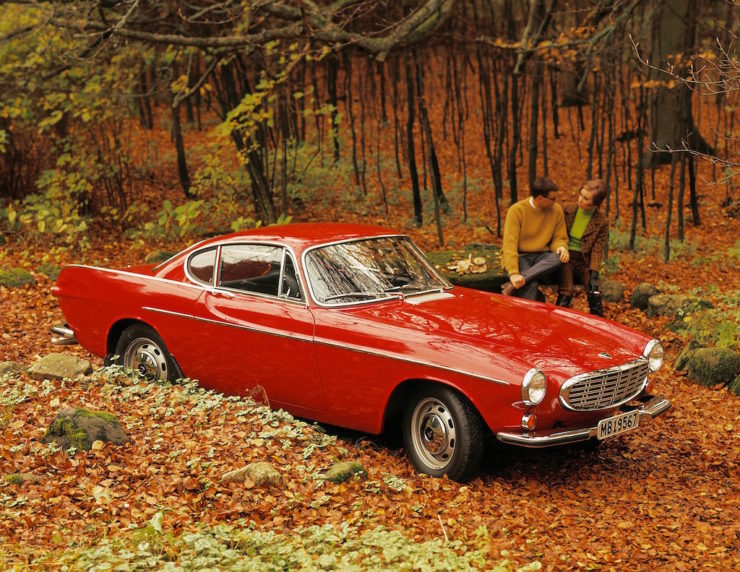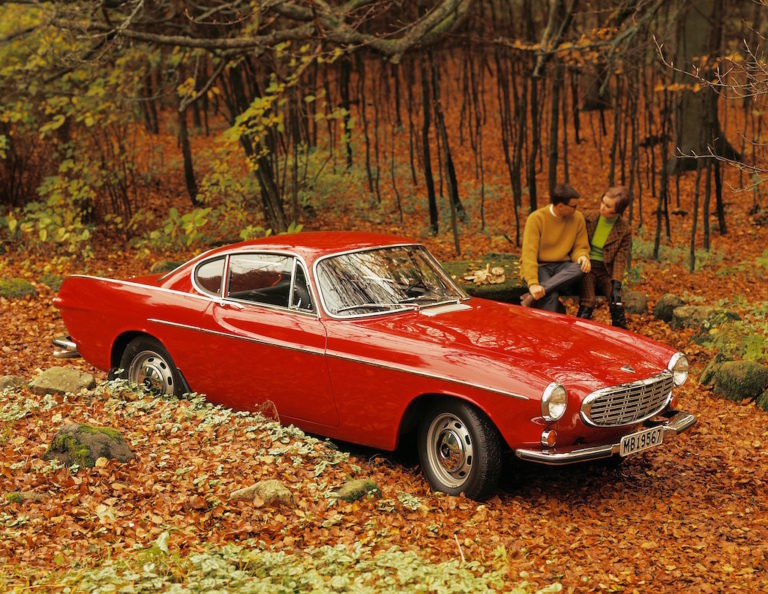 With the design finalized and prototypes constructed Volvo waited until 1960 to show one of the prototypes to the public. At that stage Volvo were not able to bring the car into production in Sweden as their own manufacturing capacity was fully utilized keeping up with making the rather popular Volvo Amazon.
Instead they made arrangements with Jensen in Britain to manufacture the P1800, with the bodywork components being made by Pressed Steel at Linwood in Scotland and then shipped to Jensen in West Bromwich, England. This is an important piece of the history of these cars to be aware of when you are looking for a P1800.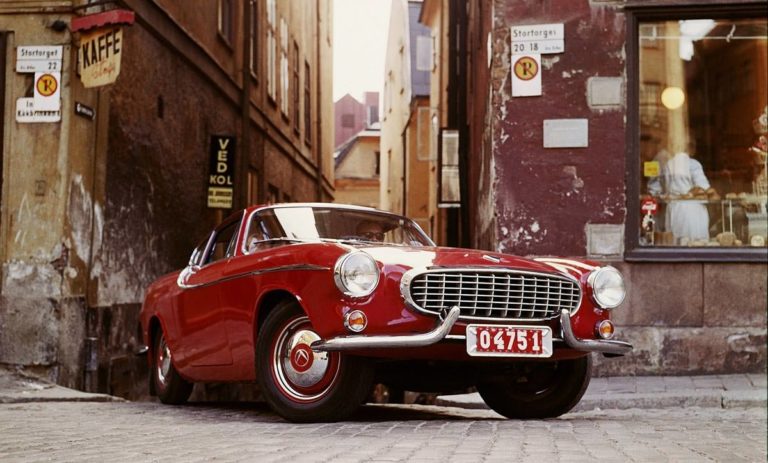 It did not take long into production before Volvo realized that the quality of the British made P1800's was not up to their standards. Volvo took action on this to move production to their Lundby facility in Sweden in April 1963. 6,000 P1800 sports car bodies were made by Jensen and, given that rust proofing was at best sub-par, many of these original cars are no longer in existence.
The cars produced in Sweden were named P1800 S, with the "S" standing for "Sweden". Engine power for these cars made from 1963-1965 was 108 hp, and in 1966 power was raised to 115 hp. Then in 1969 the engine was changed from the B18 B to the 2 liter B20B producing 118hp.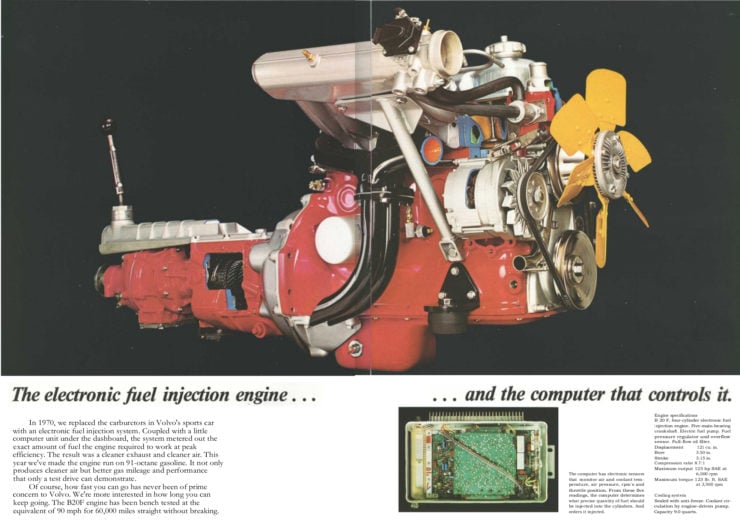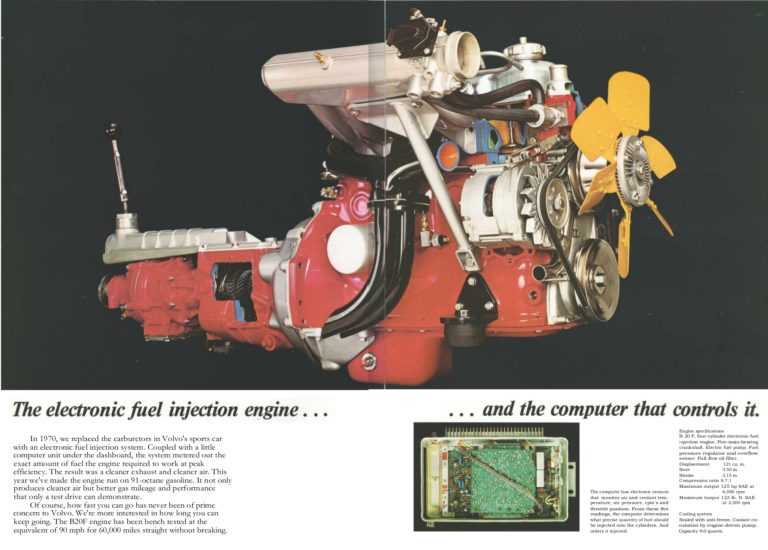 The Volvo P1800 E made its debut in 1970. The "E" standing for "Einspiritzung", which translates as "Fuel Injection". These cars were fitted with the B20E engine that was fitted with Bosch D-Jetronic fuel injection and a revised camshaft to take best advantage of it.
Engine power was 130 hp and this gave the P1800 E a standing to 100 km/hr (62.1mph) time of 9.5 seconds and top speed of 190 km/hr (118 mph). The P1800 E was the first of the P1800's to be fitted with disc brakes on all four wheels.
A "Saint" and "Snow White's Coffin"
One of the things that can greatly help a car's public profile is to have it star in a movie or television series. In 1963 the British television series titled "The Saint" was scheduled to screen and the producers looked for a suitable car for the hero, "Simon Templar" (played by Roger Moore).
Sir William Lyons of Jaguar turned down the idea of providing a Jaguar E-Type (Jaguar XKE) but Volvo jumped at the chance and provide a gorgeous white P1800. Actor Roger Moore was so impressed with the car that he purchased a white one for his personal use so he would often be seen driving on British roads in his white Volvo P1800 just as he was seen in the television series.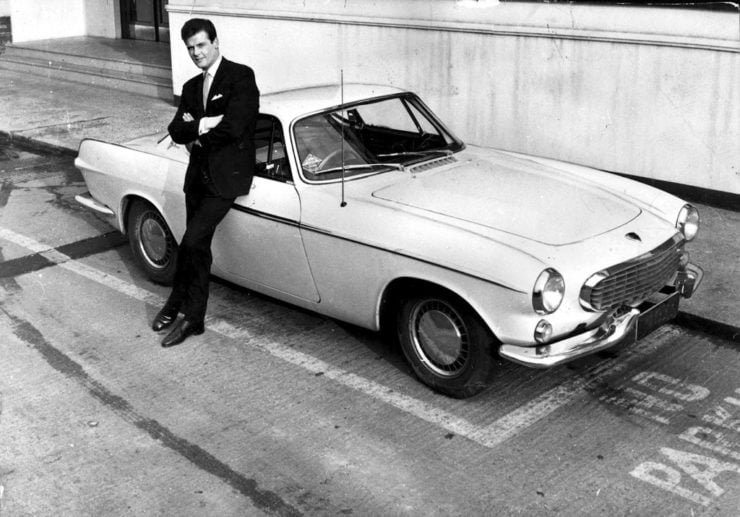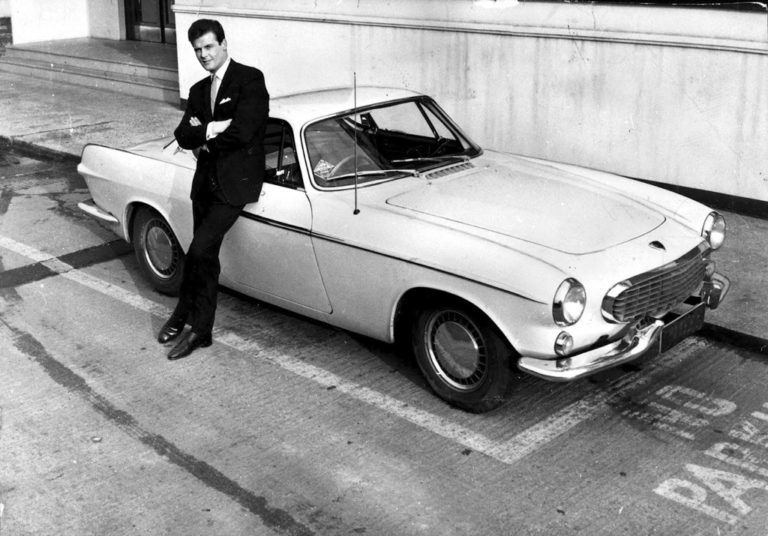 Because of these events the Volvo P1800 become famous and as a result toy car manufacturer Corgi made a model of the Saint's car with license plate "ST1" which no doubt helped make it even more famous.
From 1965 onwards Volvo decided that there might be another body style that might suit the P1800, one that might have appeal to a wider audience. In Europe the "shooting brake" is a popular body style and Volvo looked at the possibility of making a shooting brake version of the P1800.
Volvo in-house designer Jan Wilsgaard who had designed the original Volvo Amazon was asked to create a design proposal and it turned out to be quite brilliant. Jan Wilsgaard's design was kept simple and many, including myself, would argue that it significantly improved on both the aesthetics and practicality of the P1800.
He extended the roof rearwards and integrated large side windows finished at the back with an unframed glass rear door. The effect was and still is utterly gorgeous, so gorgeous that it seems to have made the Germans so jealous that they decided to nickname it the "Schneewittchensarg", which translates as "Snow White's Coffin".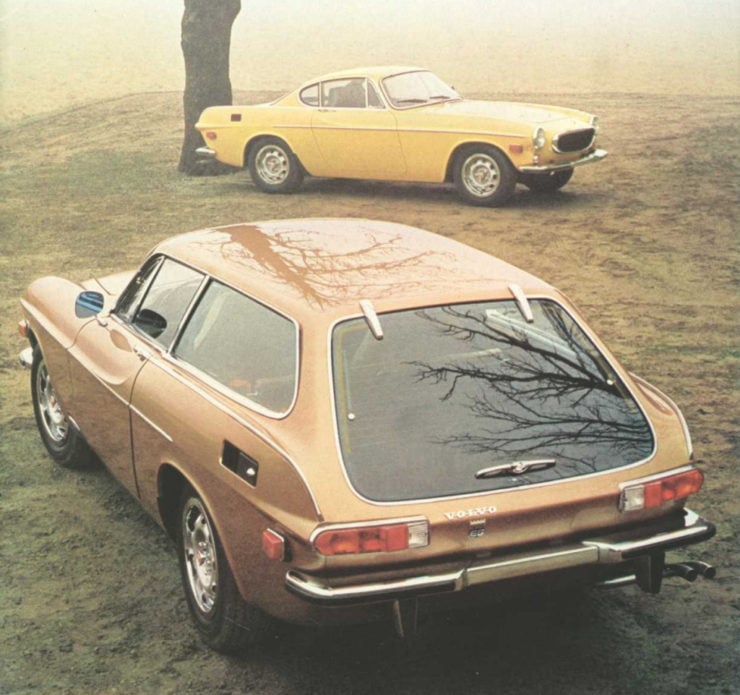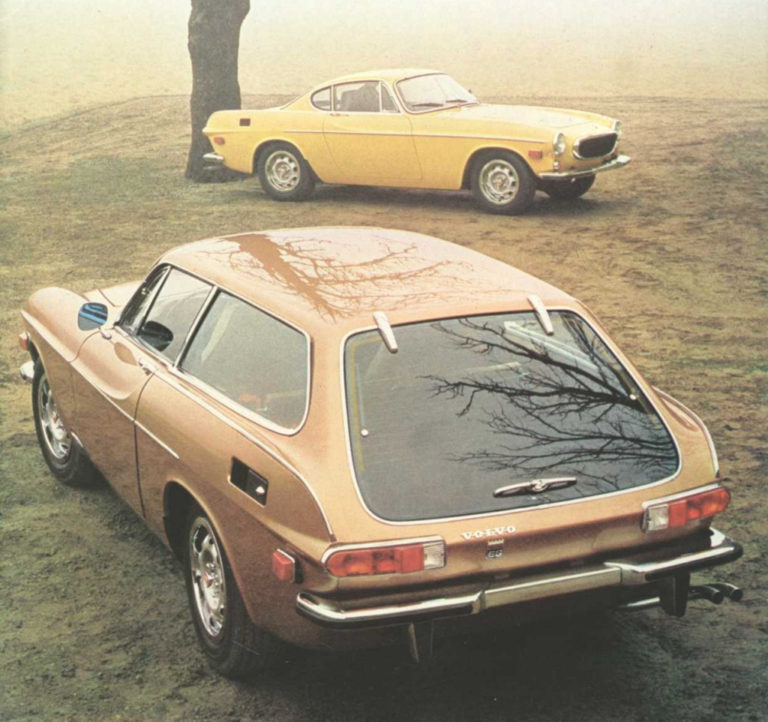 Jealous folks aside not only was the Wilsgaard design a thing of elegant beauty but it was also very practical. If you, like me, were an aficionado of fine sporting rifles then your rifle case would fit nicely into the rear compartment once the rear seat was folded down. If you were a golfer then your clubs would go in there with equal ease. And if you were a surfer? Then your surfboard would need a roof rack but would still not only be able to be carried but would look like it belonged on the car.
The shooting brake was given the model designation P1800 ES and while the "ES" probably didn't stand for "Excellent Shooting-brake" it was and still is a superb sports car, able to seat four with the rear seat folded up, and two plus their luggage, golf clubs, fishing gear or guns etc. with the rear seat folded down.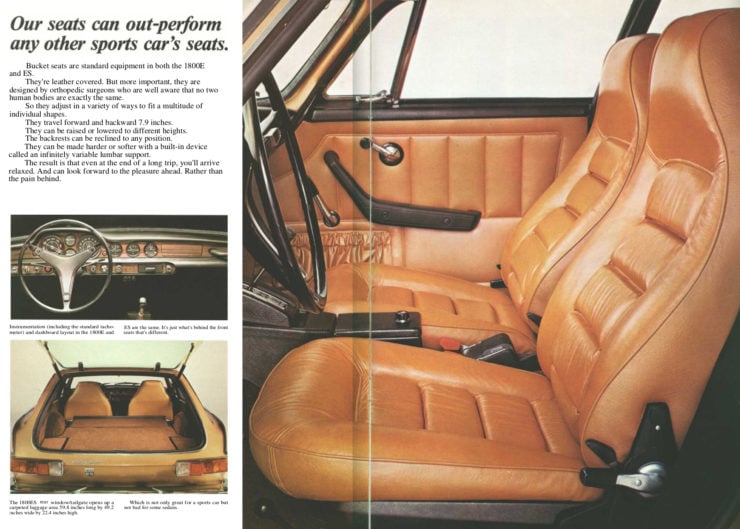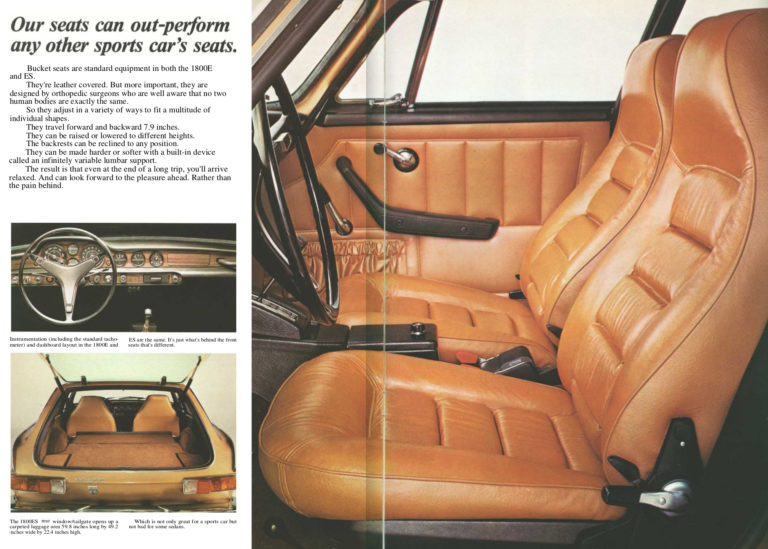 Volvo P1800 Specifications
Body: Pressed steel unibody based on a shortened version of the Volvo 120 Series Amazon.
Dimensions: Length 171.3″–173.2″ (4,350–4,400 mm ), Width 66.9″ (1,700 mm), Height 50.4″-50.6″ (1,280–1,285 mm), Wheelbase 96.5″ (2,450 mm).
Suspension: Front independent suspension with rubber mounted control arms and ball joints, coil springs with telescopic shock absorbers. Rear rigid axle mounted by two longitudinal rubber-mounted support arms and two longitudinal rubber-mounted torque rods with transverse location of axle by track rod, coil springs with telescopic shock absorbers.
Brakes: 10⅞" disc front brakes and drums at the rear until 1970 when the 1800 E was fitted with discs on all four wheels.
Steering: Cam and roller with 3¼ turns lock to lock and a turning circle of approximately 30′
Engines: Inline 4-cylinder B18B OHV engine with five main bearings of 1,778 cc capacity. Twin SU carburetors. Power 100 hp (British built cars from 1961 until move to Swedish production in April 1963), 108hp (1963-1965), 115hp (1966-1968).
The engine was changed to 1,986 cc B20B producing 118 hp in 1969. In 1970 this engine was given Bosch D-Jetronic fuel injection for the 1800 E model. Power of the fuel injected engine was 130 hp. In 1972 with the introduction of the 1800 ES this engine's compression ratio was reduced and the engine was de-tuned to provide 125 hp but more flexibility, this engine remained until the end of production in 1973.
Transmissions: Four speed manual all synchromesh M40 gearbox or optionally the M41 all synchromesh four speed with Laycock de Normanville overdrive. For the 1800 ES the M41 overdrive gearbox was standard and a Borg Warner three speed automatic was available as an option.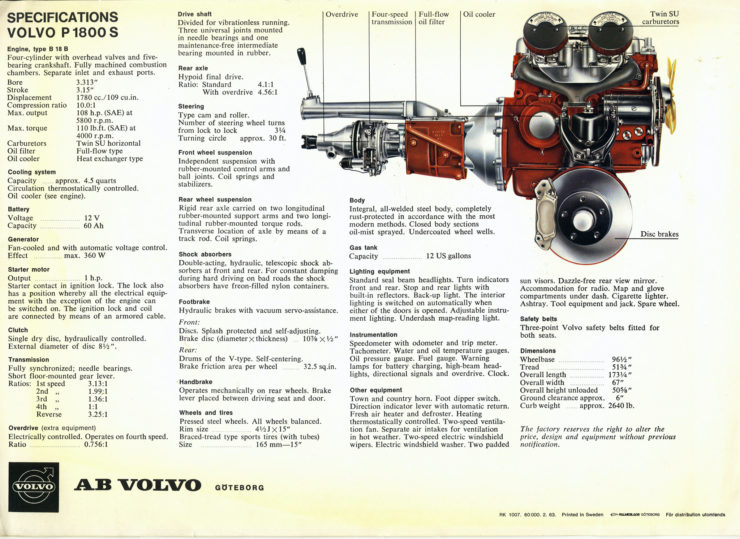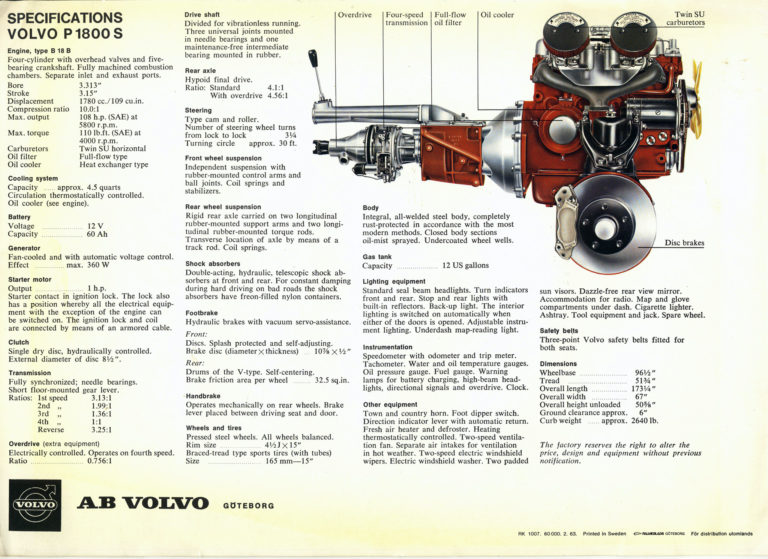 Buying a Volvo P1800
First and foremost you need to have a clear picture of what you expect of the P1800 that you acquire. Are you a collector looking for a concours vehicle? Are you someone who is looking for a collectible car as an investment?
Do you just love the car and want to own and drive one on a regular basis? Are you looking for a worthwhile restoration project? Or some other motivation? Before embarking on your purchase it is best to not only have a good hard think about it, but also to investigate if there are more modern alternatives with which you might just be happy.
The P1800 was in production from 1961-1973 so the car you purchase is going to be between 47 and 59 years old at time of writing: and back in the 1960's and 1970's rust proofing was not the strong suit for most car manufacturers.
This is especially true for the early cars made by Jensen in Britain between 1961 through to early 1963 when production was moved to Sweden: not only was the rust proofing not done particularly well, but the body panels had to be transported from Pressed Steel in Scotland to Jensen's factory in England which added to the steel's exposure to the elements.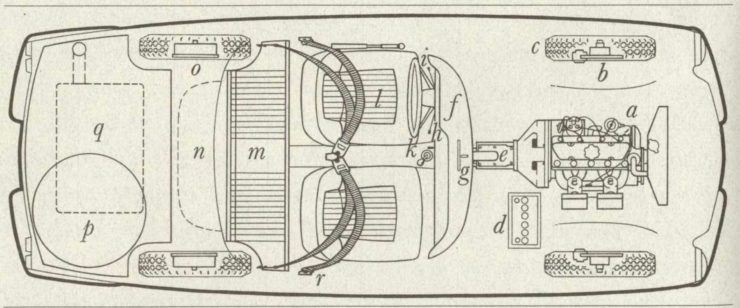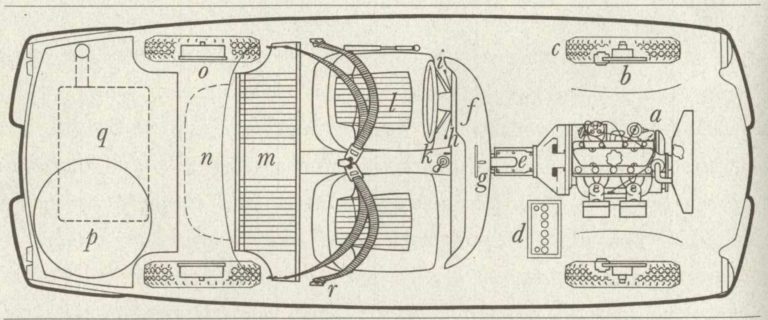 So when you are looking at any P1800 have those things clearly in mind. As with the purchase of any old car, whether or not it claims to have been "restored", a thorough check for rust, rust repairs, and accident damage, is essential. The list of places to check is quite long so we'll suggest you start with the sills which were made in three parts, outer, inner and another in between those.
Check the fenders/wings and front grill area especially any area where the body has been drilled to attach components such as chrome trim. Check the cross-member that supports the radiator remembering that a radiator or hoses can leak water based coolant and fifty years of water leaking onto or into a steel body panel is not going to have a beneficial effect.
As an example, many years ago a family member purchased an old 1950's vintage Morris so I took it to a mechanic friend to have it thoroughly checked. When I went back to see if he'd found anything he put the car up on his workshop hoist and showed me that the previous owner had redirected the radiator overflow hose into a front body channel, presumably so it didn't drop dirty radiator water onto his nice clean garage floor. Over a few decades the water had set up corrosion with the result that the front left side suspension bottom mounts were so weakened by rust that they were on the verge of collapse. It took some intelligent use of new steel parts and welding to get the vehicle into a safe condition.
Other places to look for rust include the floors under the floor coverings, roof gutters, inside of the fenders/wings, the hood/bonnet, the doors (start by looking at the bottom and if you can get the door trims off and look inside), and don't forget to check the battery box which is always a corrosion prone spot in any old car.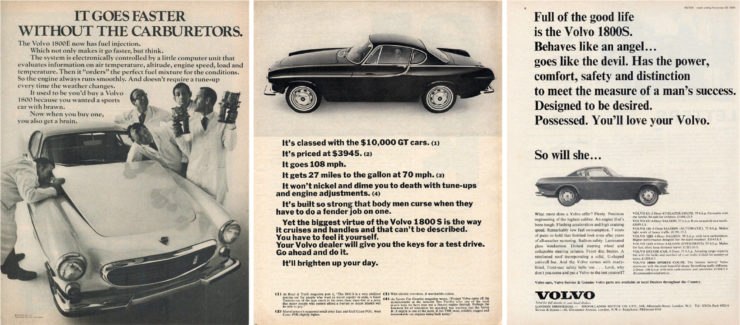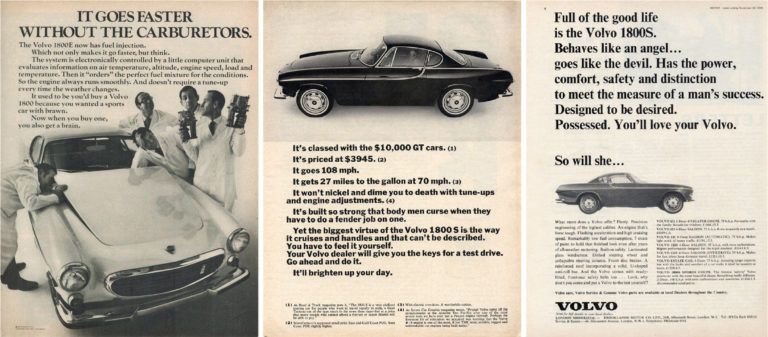 If you or the professional you have inspect the car are satisfied with the body then the engine and mechanicals are the next port of call. The B18 and B20 engines are regarded as pretty solid reliable units and mechanical repairs are much easier to accomplish than bodywork re-construction. Checks for oil leaks, especially a leaking main seal which will be an engine out job to fix, check for water and oil cross contamination, and do a cylinder leakage/compression test.
The longevity of these Volvo engines is near legendary with one managing to rack up over 3,000,000 miles in the course of its owner's lifetime. So, as long as the engine has not been overheated or run with insufficient oil or the wrong oil the mileage should not be a great concern.
The original cam gear was a composite steel and fibre component used to help quieten the engine's operation. It needs regular replacement or permanent replacement with a steel one. The carburettor equipped cars pose no particular problems but the Bosch D-Jetronic system on fuel injected cars is more difficult to repair and parts can be hard to obtain.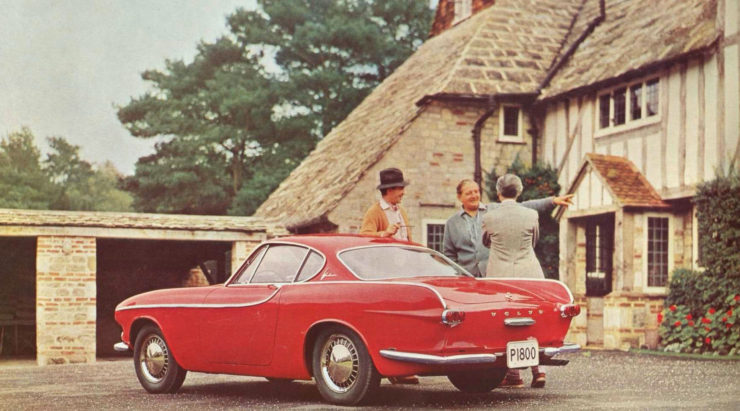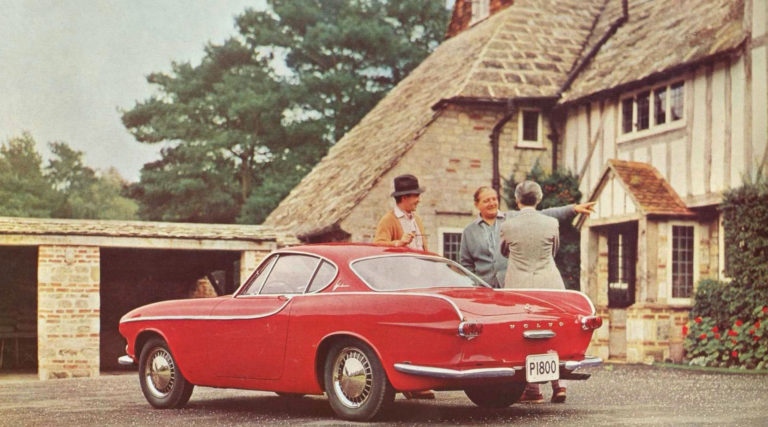 The transmissions used were also quite generic, the manual gearbox may or may not have an electric Laycock de Normanville overdrive fitted, and the automatic was similarly conventional. Normal checks include listening for noise in the gearbox when you are driving, especially check the change into second gear on the overrun because that will be an indicator of gearbox wear, and if it jumps out of gear then its overhaul time.
Problems with the overdrive unit are often related to the solenoid. For the automatic check the colour of the transmission fluid, that its a nice clean red and not a nasty brown colour, and check operation.
Check the prop shaft, and ensure there are no noises coming from the differential. If you purchase the car part of your first maintenance list of jobs should be replacing the gearbox and differential oil with nice new oils of the correct type. Transmission oils do need to be changed and gearbox, differential, and steering box are commonly some of the most neglected parts of any old car.
Steering, suspension and brakes all need the usual checks, and it is important to check that everything electrical is working correctly.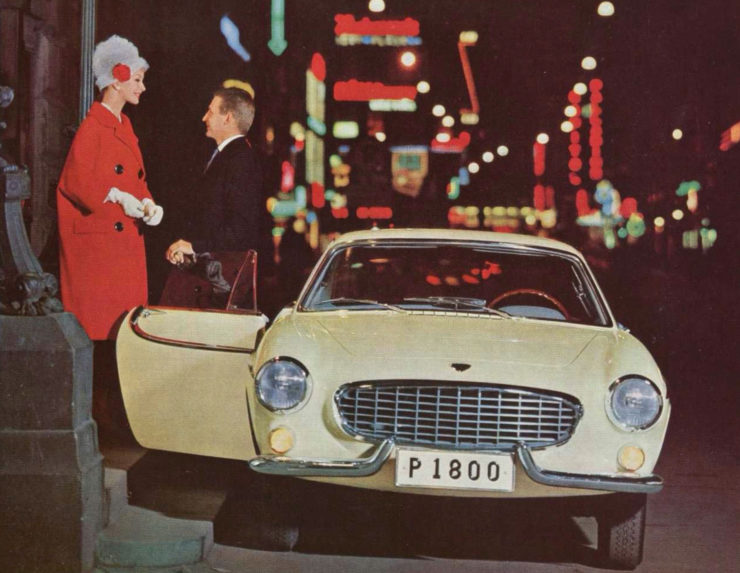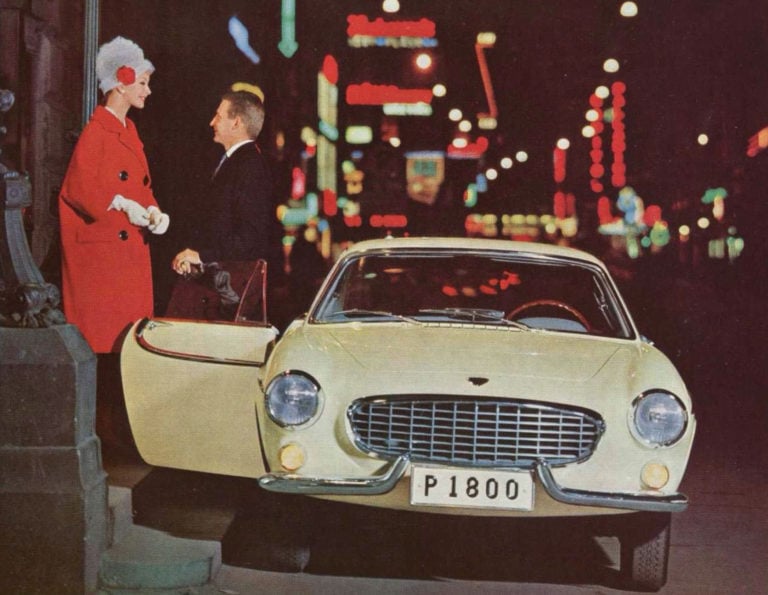 As for the interior you may want to do some renovation depending on the condition of the car. Some original parts may well be available or you may need the services of a professional restorer, especially for instrumentation.
Sourcing parts from a wrecker should be done with caution and really only as a last resort. A lot of new OEM parts are available if you search online so take advantage of the Internet.
As for values the best course of action is to look at the asking prices of cars for sale. The auctions are a good source of information so have a look at RM Sotheby's, Bonhams, Mecum Auctions, etc. You will get a picture of asking prices and often of selling prices. Values go up and down so it is necessary to search around and get a feel for the values at the time you are planning to buy.
Conclusion
The Volvo P1800 established itself as an icon of automotive design and brought Volvo up from just being a manufacturer of solid utilitarian cars to being a name respected as the creator of stylish cars with a combination of engineered in safety, and practical sporting performance. It was a car that substantially raised Volvo's public profile, a "halo" car in the true sense of the term.
The design is quite timeless, and the P1800's association with Simon Templar – the Saint has contributed to its "James Bond" "Walter Mitty" style. It is a car that mixes Swedish quality and practicality with Italian/Swedish aesthetic design and brings those things into an unpretentious integrated whole.
These are a car that you tend to choose because you want a car that delivers longevity (if it is properly looked after), great aesthetics, great ergonomics, and the sort of legendary reliability that enabled one to exceed 3,000,000 miles. If you do choose to own one you will become a custodian of one of the quiet achievers of automotive history, and we hope it brings you many years in which to build up good memories as the car and you grow together in a wealth of life experiences.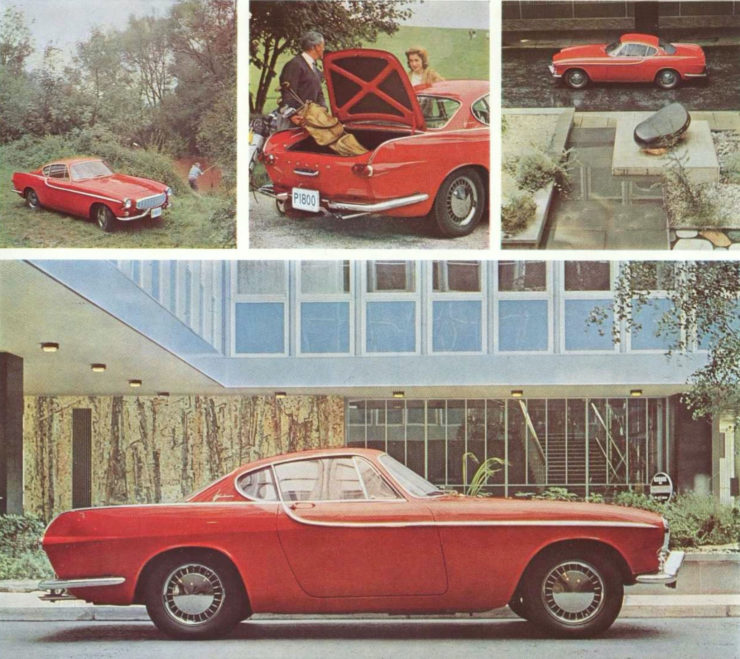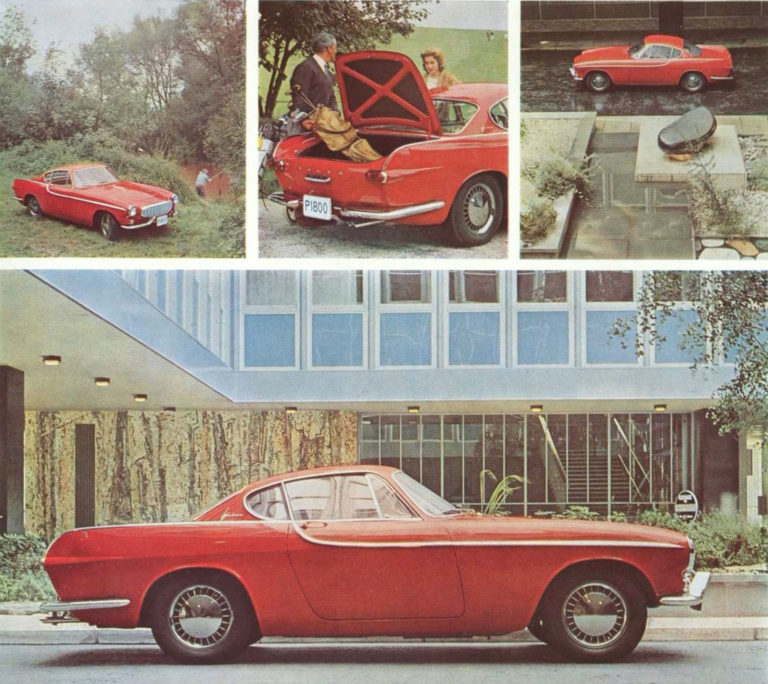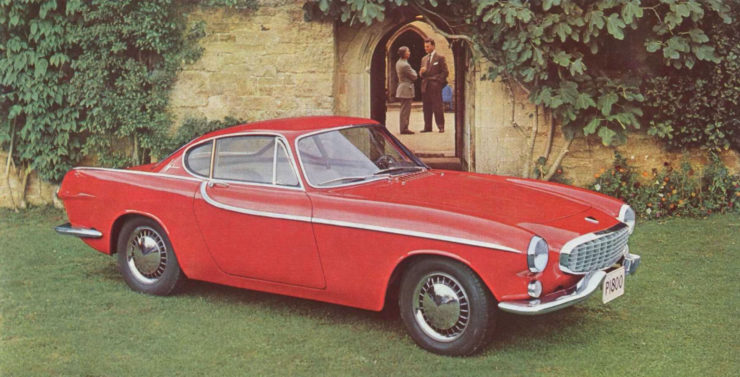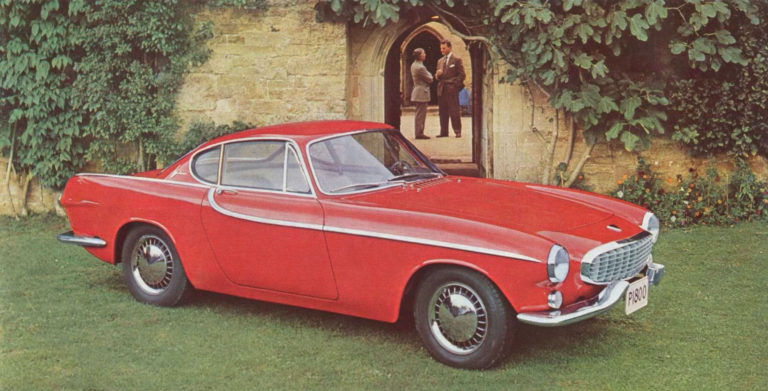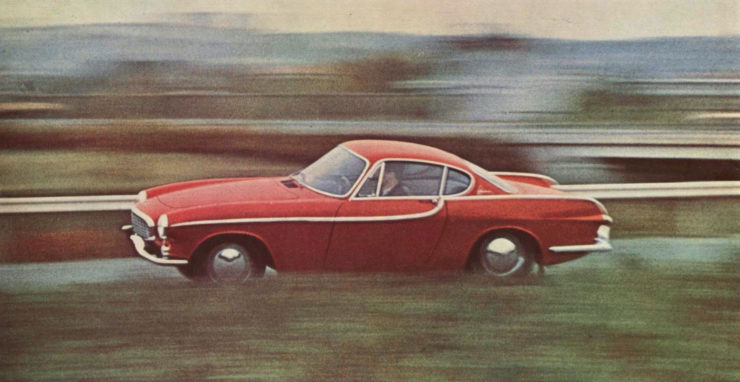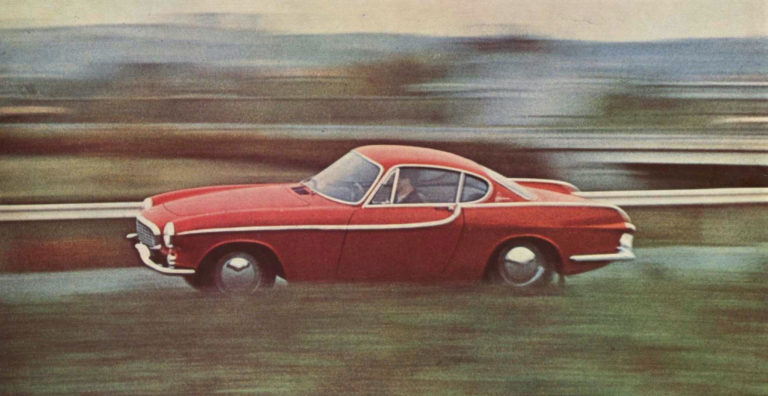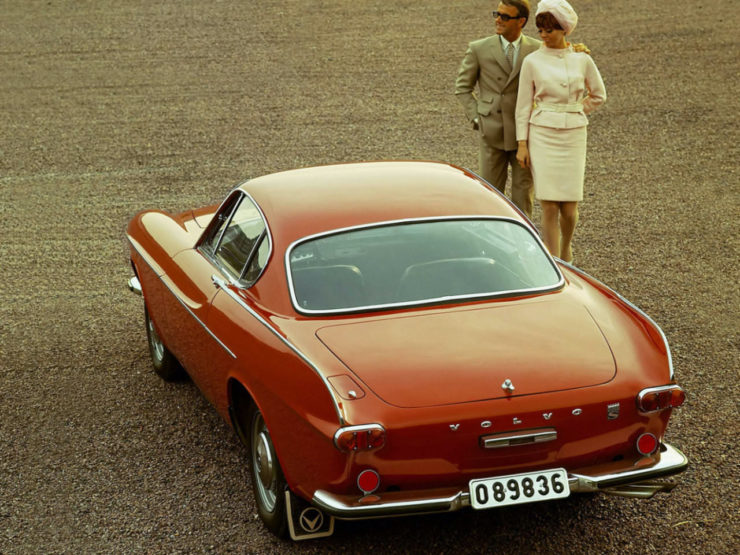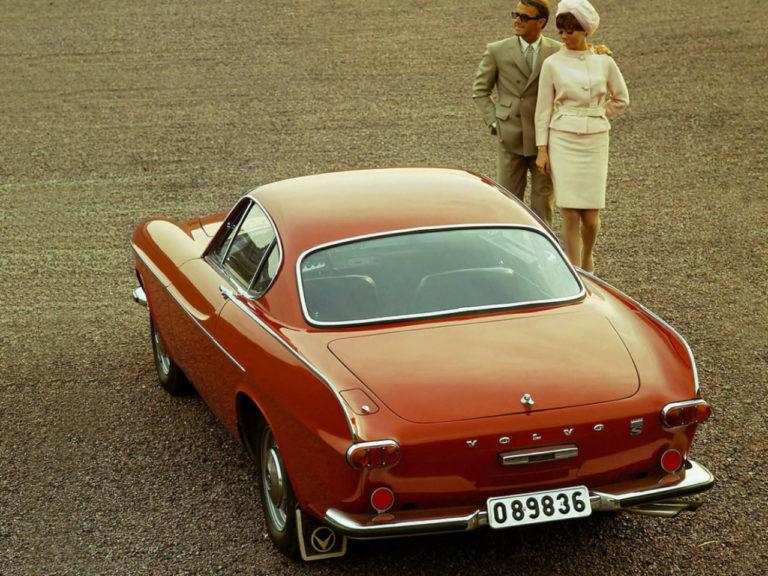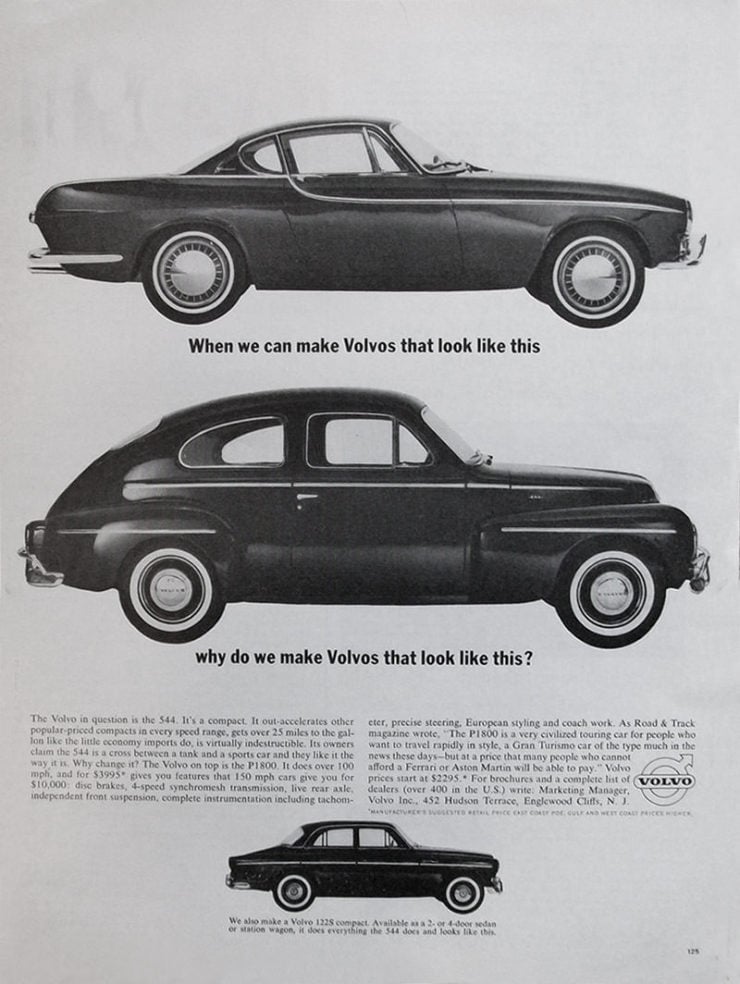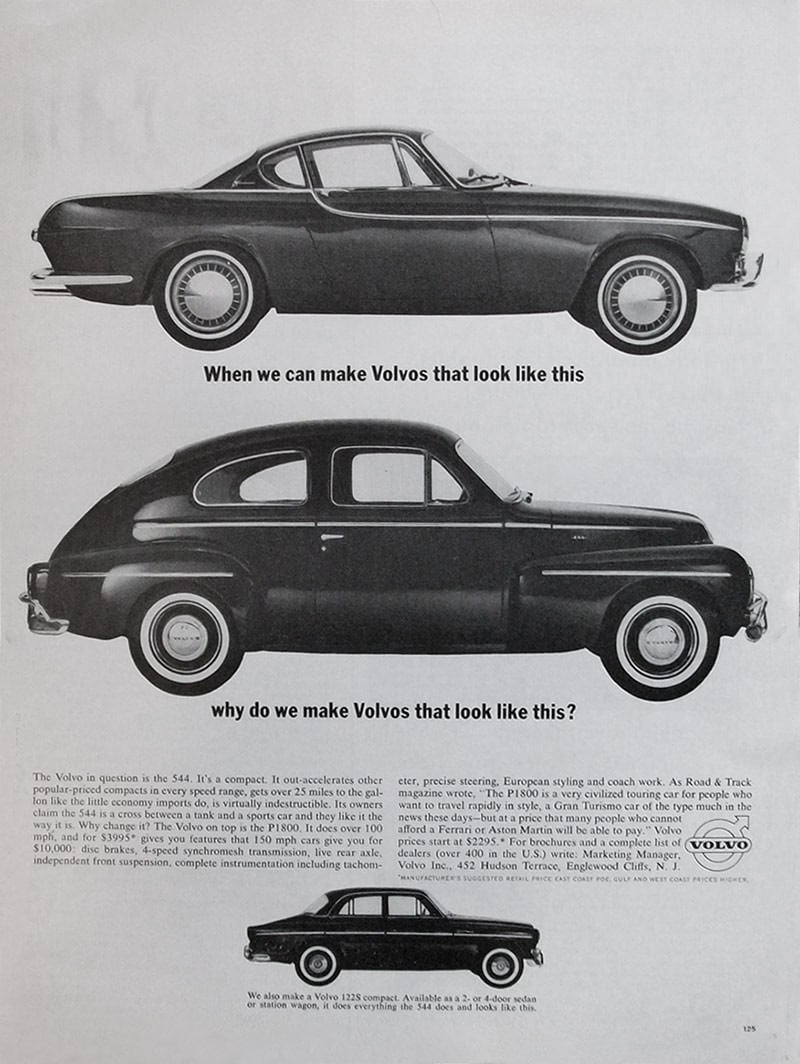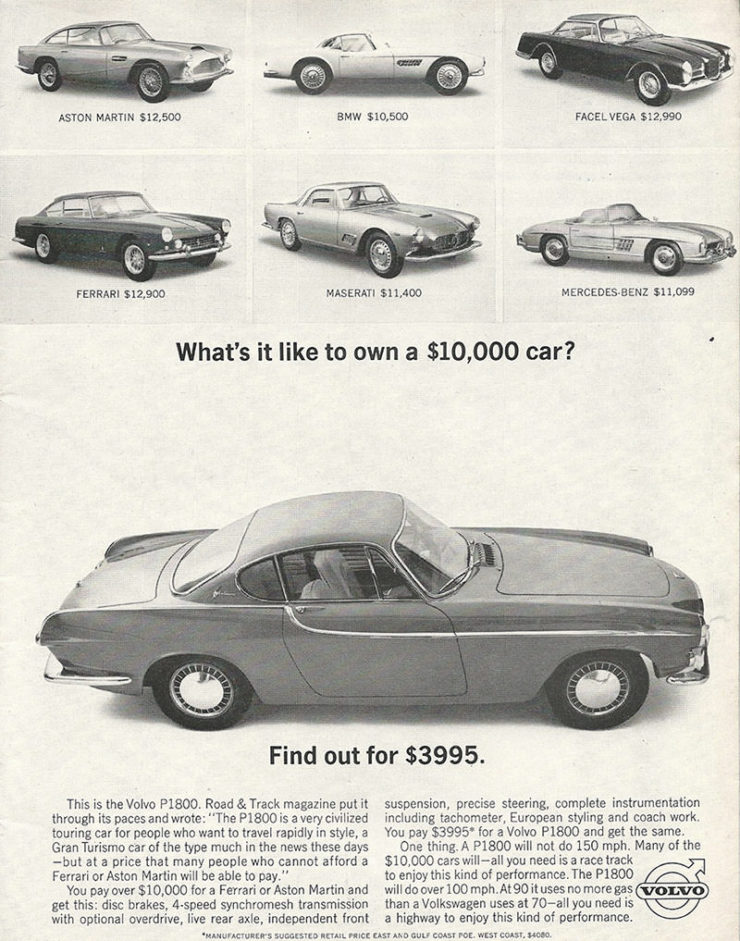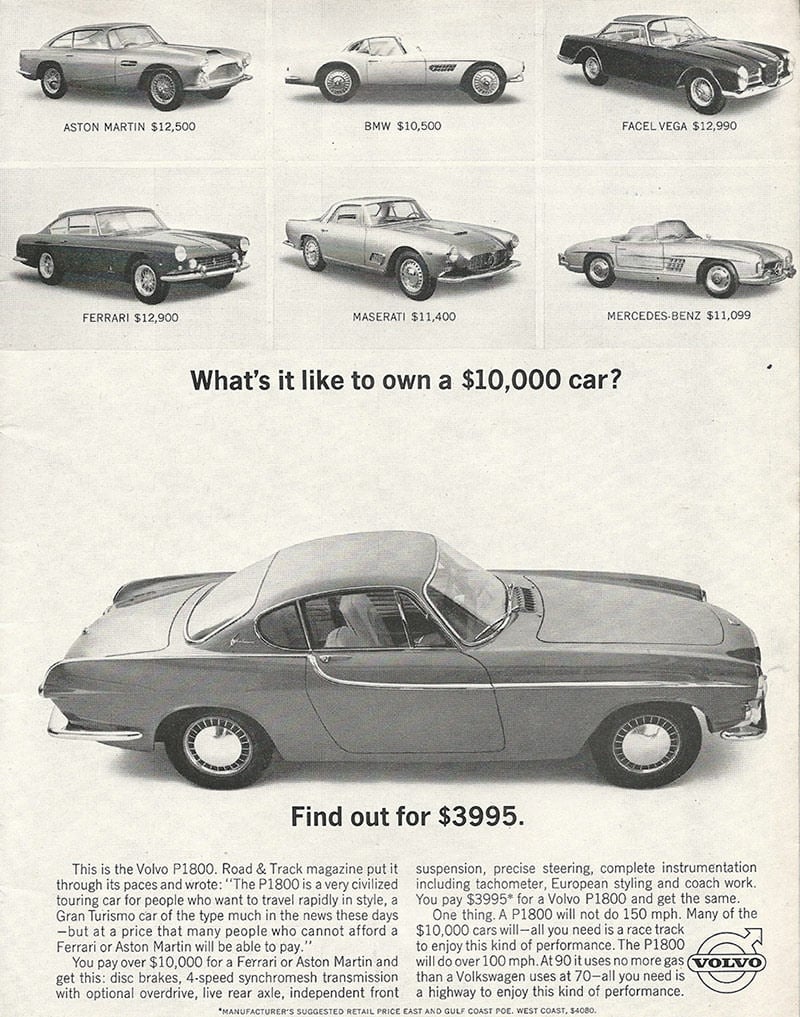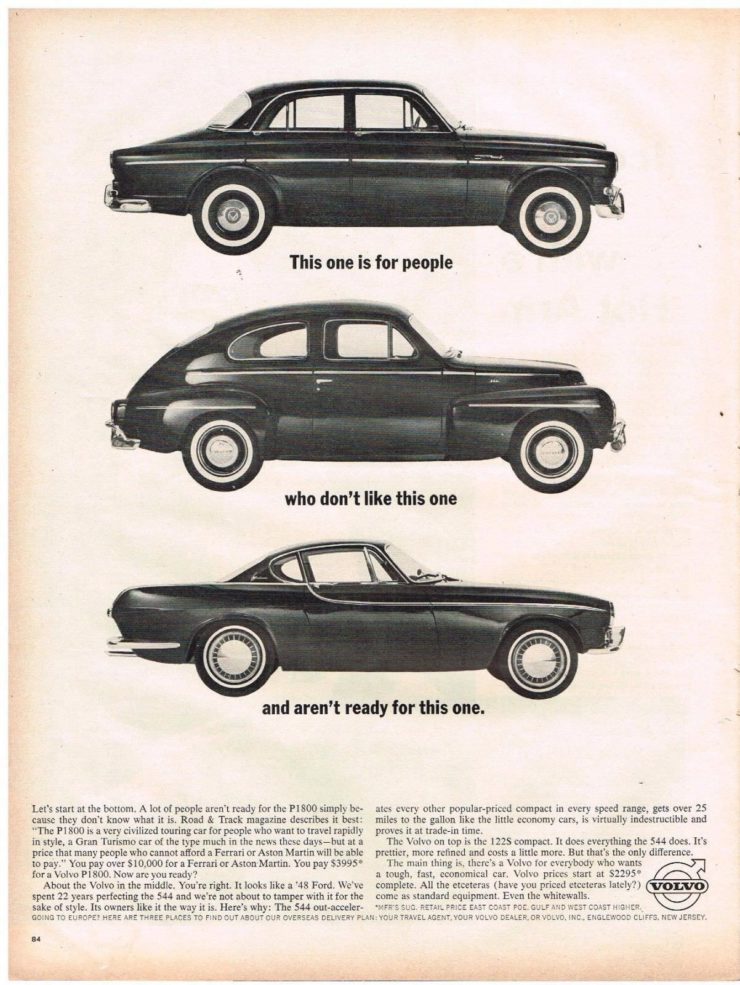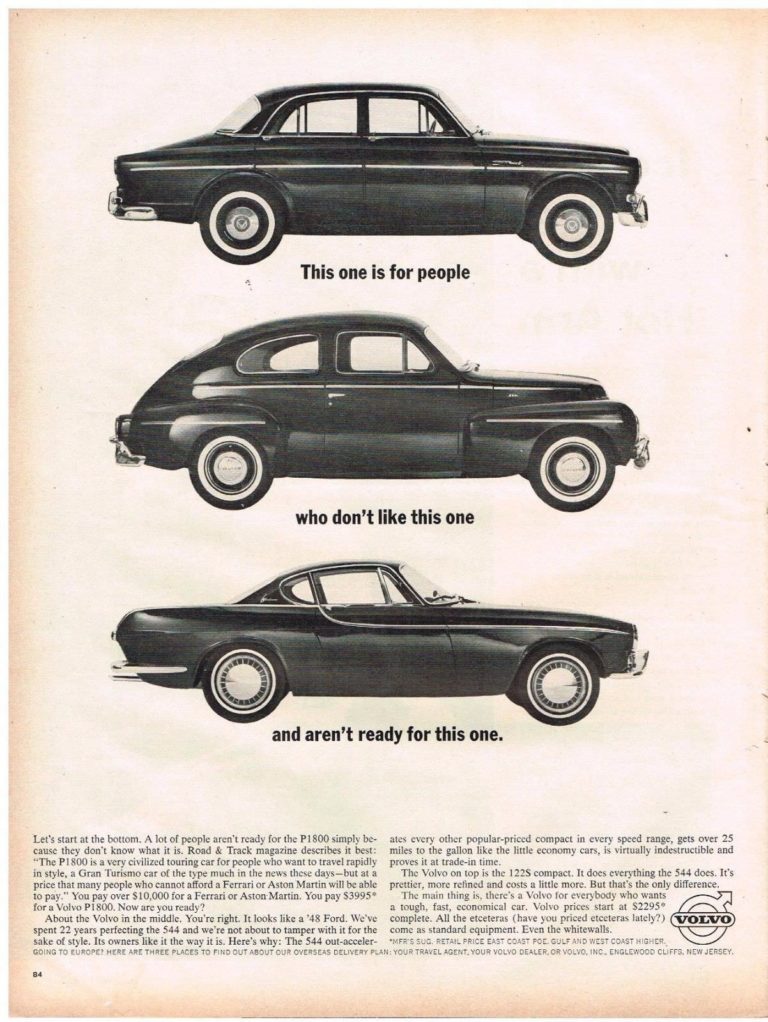 Picture Credits: Volvo, RM Sotheby's, Mecum.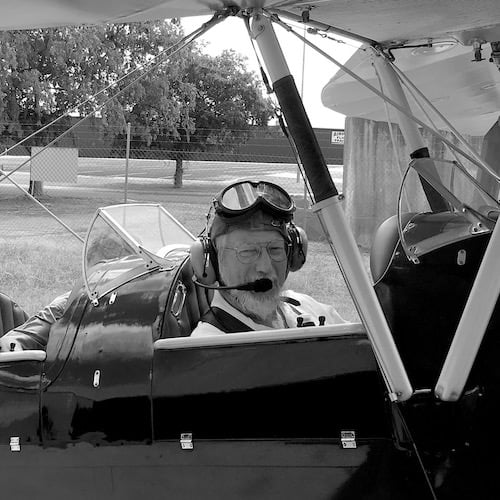 Jon Branch has written countless official automobile Buying Guides for eBay Motors over the years, he's also written for Hagerty, he's a long time contributor to Silodrome and the official SSAA Magazine, and he's the founder and senior editor of Revivaler.
Jon has done radio, television, magazine, and newspaper interviews on various issues, and has traveled extensively, having lived in Britain, Australia, China, and Hong Kong. The fastest thing he's ever driven was a Bolwell Nagari, the slowest was a Caterpillar D9, and the most challenging was a 1950's MAN semi-trailer with unexpected brake failure.