The vehicles used in the annual Camel Trophy were made and customized by Land Rover. They remain rare, having been made in small numbers. The Land Rover Discovery used by the Moroccan team in the 1997 Camel Trophy is now up for sale – presenting a unique opportunity.
The 1997 Camel Trophy was held in Mongolia and in part because of this was quite unlike most of the previous events. It included some side events including canoeing and bicycle competition. As a consequence the Land Rover Discovery 300Tdi special vehicles custom made for this event are very well equipped to serve as adventure holiday vehicles.
Fast Facts – A Camel Trophy 1997 Land Rover Discovery
The 1997 Camel Trophy was held in Mongolia and the team vehicles were custom prepared Land Rover Discovery 300Tdi.
These Discovery 300Tdi were fitted to expedition specification by Land Rover and are quite rare – only twenty were made for the 1997 event.
The equipment list for these vehicles is quite extensive making them perfectly equipped not only for the Camel Trophy event but also as recreational vehicles, or expedition vehicles.
The 1997 Mongolia Camel Trophy tended to leave most of the competing vehicles in good condition by the end of the event.
The Camel Trophy
The Camel Trophy was created for those for whom ordinary off road driving was just not enough of a challenge: it was described as "The Olympics of 4×4" and to compete in it the crew members had to be very fit, athlete fit, able to drive competently in all conditions whether they be on road, off-road, or in terrain that no-one in their right mind would attempt – happily there are individuals who possess that peculiarly creative type of insanity and will try to accomplish things that the less mad would baulk at.
The Camel Trophy had nothing to do with actual camels, either dromedary or Bactrian, but was named after the cigarette company that sponsored it from its beginning in 1980 up until the event was ended in 1998, with one additional waterborne event being held in 2000: that ending being due to the banning of tobacco company sponsorship.
The event was never intended to be a rally or race although there are those who assume that it was. Instead it was really an adventure challenge. The spirit of the event is best summed up in the words of Iain Chapman who directed the Camel Trophy for ten years.
Chapman said of it:
"Neither a race nor a rally, Camel Trophy was first and foremost an adventurous expedition. It did include an element of competition where participating teams could test their 4×4 driving and mechanical skills, endurance, courage, stamina, perseverance and resilience against the worst that nature could offer."
"The main emphasis of Camel Trophy was more toward testing human endurance and adaptability than pure competition. All participants were amateur and anyone, over the age of 21 from a participating nation could apply to take part – provided they did not hold a competition driving license or were full-time serving members of the military. The essentials were fitness, common sense and an adventurous spirit."
The first Camel Trophy event used American Jeep 4x4s and took place traversing the Transamazonica Highway from Belem to Santarem in Brazil. It proved to be so popularly inspiring that the Camel Cigarette company wanted to sponsor its continuation, and so this historic icon was born.
British 4×4 manufacturer Land Rover found the whole concept of the Camel Trophy to be something that was right up its alley and they stepped in to be the vehicle supplier, and Land Rover were and still are one of the most qualified automakers in the world to prepare 4×4 vehicles for this sort of challenge.
Over the years the Camel Trophy was held in a variety of exotic countries and places including the Indonesian Islands of Sumatra, Borneo (including an event in Kalimantan), and Sulawesi, Malaysia-Sabah, Africa's Zaire and Tanzania, and South America's Argentina and Brazil, and a number of others.
Two of the coldest places the event was held in were Siberia in the then USSR back in 1990, and Mongolia in 1997. It is one of the Camel Trophy Land Rover vehicles from the Mongolia event that is currently up for sale at Collecting Cars.
For each of the annual Camel Trophy events Land Rover would provide a chosen Land Rover model for the team vehicles and a selected vehicle as each team's support vehicle. For the 1997 Mongolia Camel Trophy the team vehicle chosen was a specially equipped Land Rover Discovery 300Tdi, and the support vehicle model chosen was the Defender 110 300Tdi.
These vehicles were specially built by Land Rover to expedition specification. This includes the following:
Safety Devices roll cage
Underbody protection and steering guards
Modified electrical systems
Superwinch winch
Snorkel
full roof rack with rear ladder
Rear work light
Quad roof rack-mounted spotlights
Brownchurch bull bar
Upgraded suspension and transmission components
Auxiliary fuel tanks
Tail light guards
Twin front spotlights
Garmin navigation system
Durite socket point in passenger footwell
Front passenger-side map light
Rear cabin guard
Black foam-trimmed roll cage
The vehicle has the standard Land Rover Discovery 300tTdi equipment including a heated rear window, heating and ventilation systems, Land Rover brand radio, and five speed manual all synchromesh gearbox with high and low range.
The engine is the 300Tdi inline four cylinder diesel of 2,495 cc (152.3 cu in) with a 19.5:1 compression ratio producing 111 hp @ 4,000 rpm and 195 ft/lb of torque @ 1,800 rpm.
Brakes are discs all around. Front suspension has a live axle with coil springs and an anti-roll bar. The rear suspension is by a De Dion axle also with coil springs and an anti-roll bar. Wheels are 16-inch five-spoke alloy wearing Falken Wildpeak all terrain tyres.
Camel Trophy special equipment Land Rovers are necessarily rare items. For the 1997 event just twenty of the Discovery 300Tdi were created. These vehicles were finished in a Sandglow Desert paint scheme with an interior fitted out in beige half vinyl and cloth upholstery with black trim accents.
The vehicle is also decorated with a contrasting blue decal on the bonnet, mountain range 'Mongolia '97' decals on the side sills, period sponsorship decals, and Moroccan flag decals on the bonnet/hood, and rear windows.
The Collecting Cars website auction page has a large number of photographs of the vehicle to assist a potential buyer in assessing its condition and value.
The vehicle is described by the seller as follows:-
"This Land Rover Discovery is a smart, highly original, and very rare example of the rugged modern classic 4×4, which was built to expedition specification and used by the Moroccan team in the 1997 Camel Trophy competition across Mongolia. One of just 20 examples produced for the 1997 Camel Trophy, and boasting a number of discerning performance and off-road-focused upgrades, it would make a very usable companion for retro daily driving, weekend adventures, and longer-distance expeditions alike."
It was last serviced in March 2023.
The Camel Trophy Mongolia of 1997 in which this vehicle participated was organized a bit differently to the events that had preceded it. The earlier Camel Trophy events had an emphasis on muddy four-wheel-drive challenges which appeal to the dedicated 4×4 enthusiast. But for 1997 Mongolia is a very different country to south-east Asia or Africa and so the event was redesigned accordingly and included mountain bike and canoe competitions.
So this sale Camel Trophy Land Rover Discovery 300Tdi also comes with a canoe and a Lee Cougan bicycle. This car comes as a Land Rover special fitted with the gear needed to make it a fun adventure holiday vehicle. It is also a highly collectible vehicle – giving the best of both worlds.
This car is currently for sale by online auction on the Collecting Cars website and that auction is live at time of writing.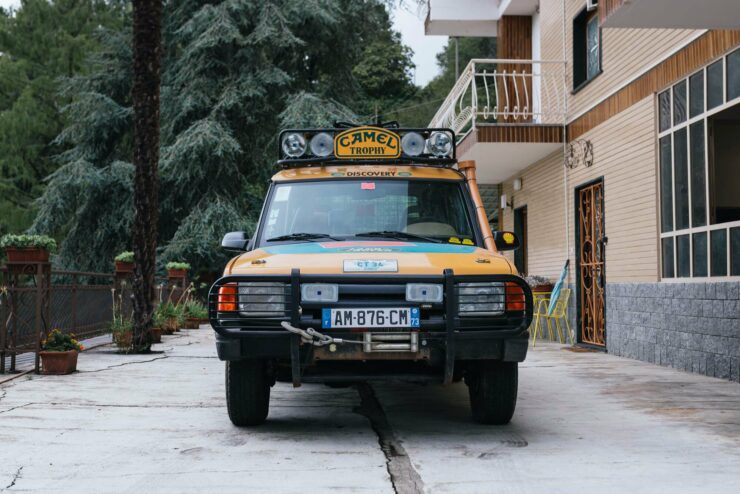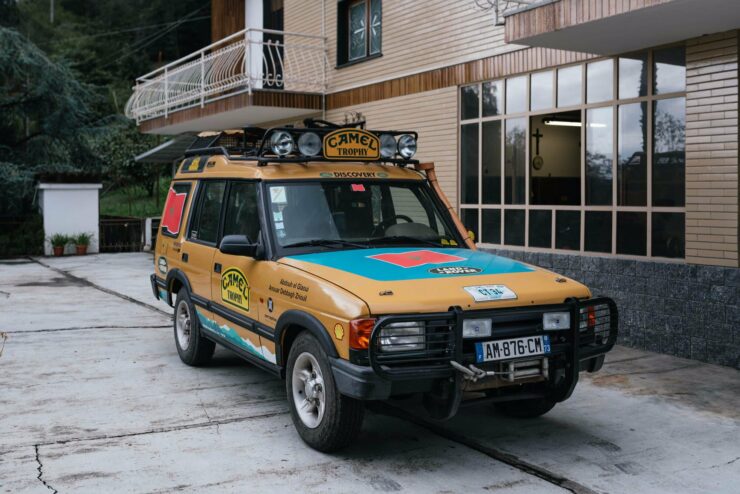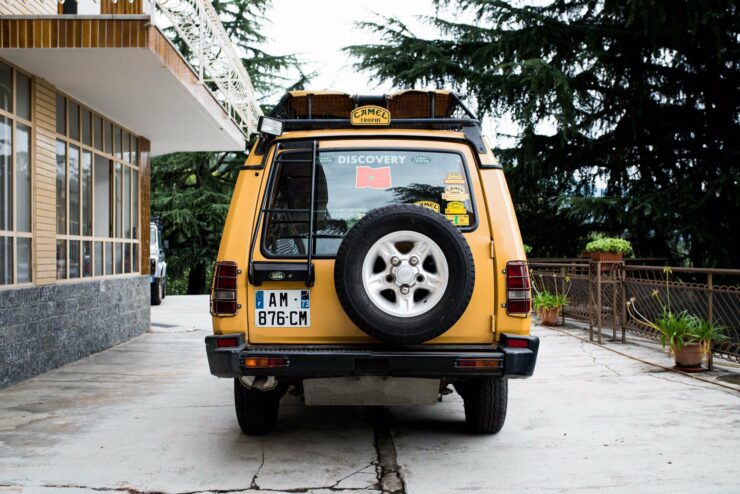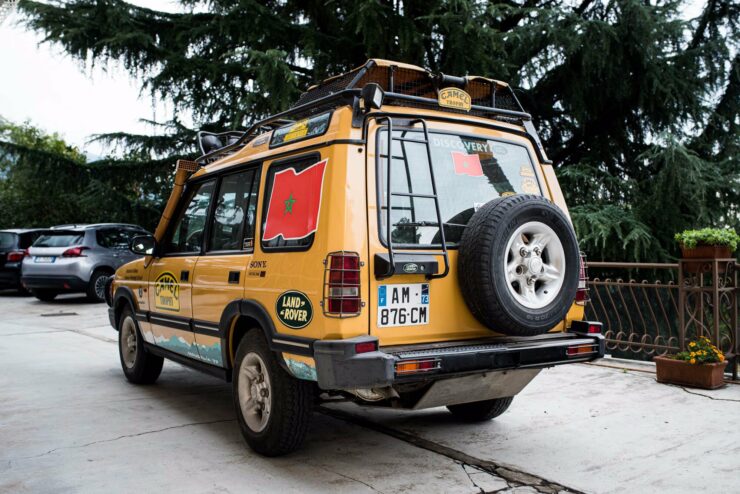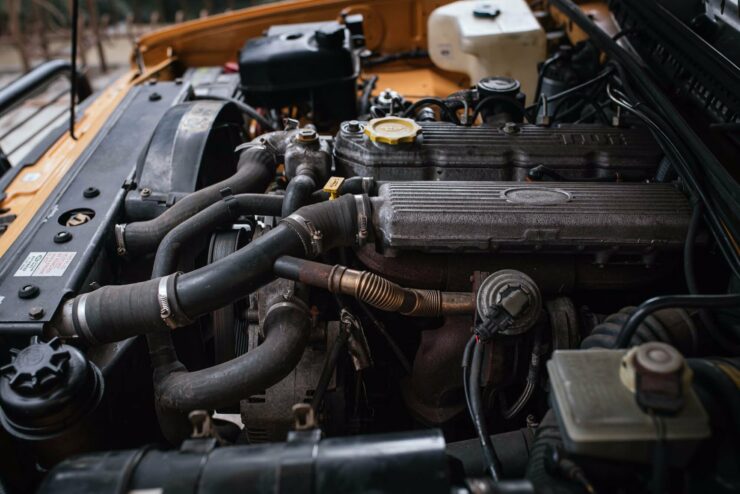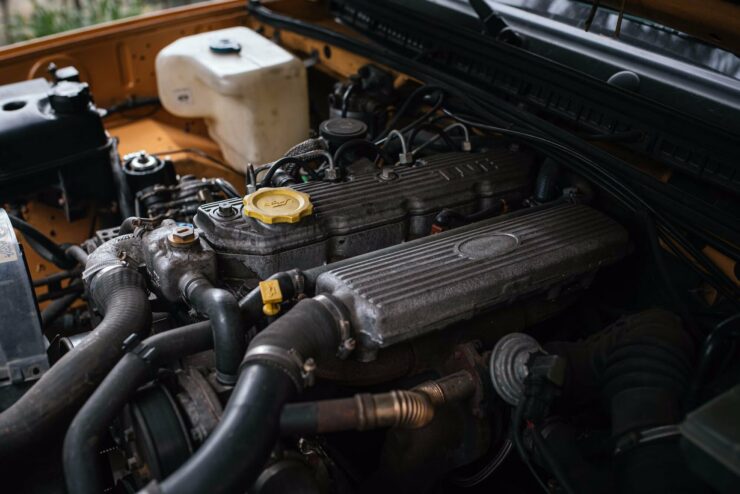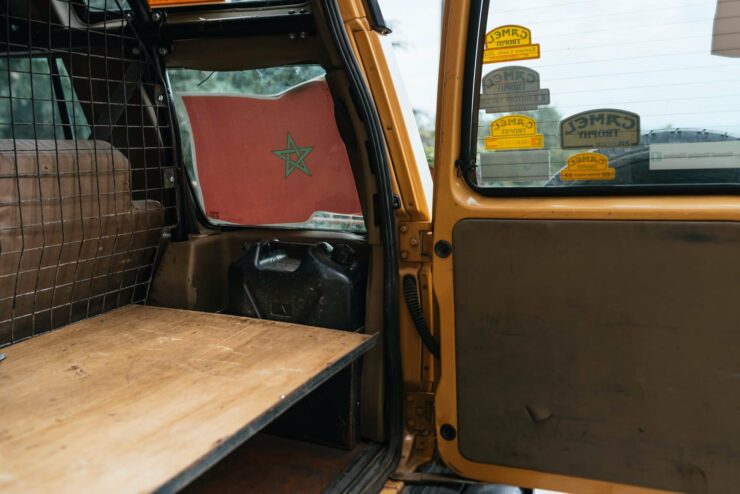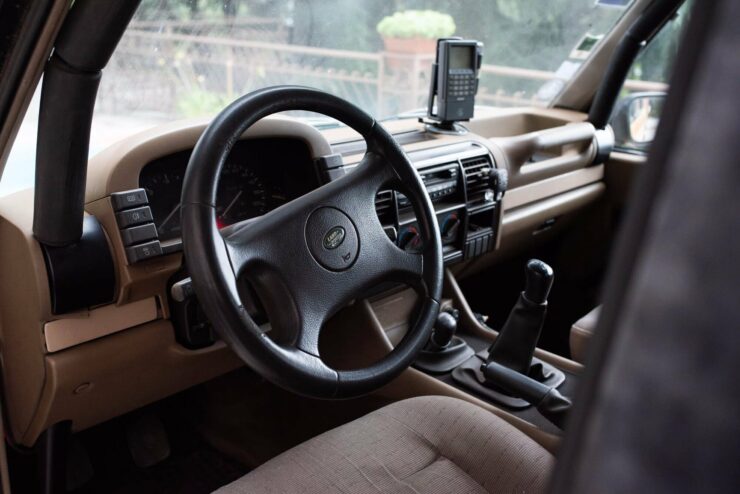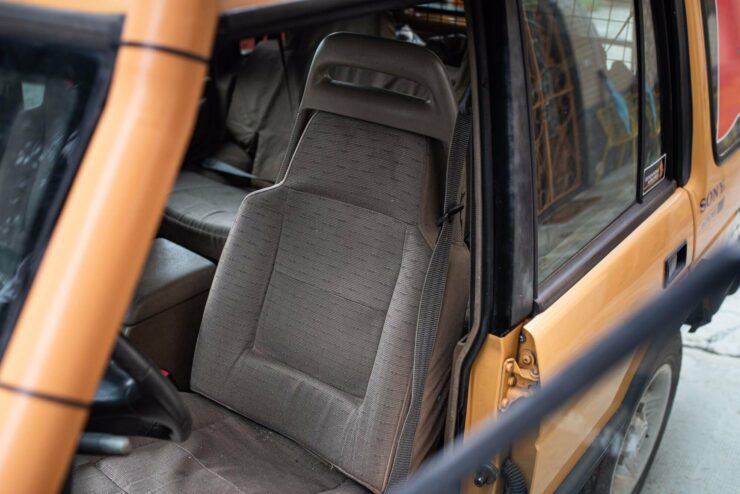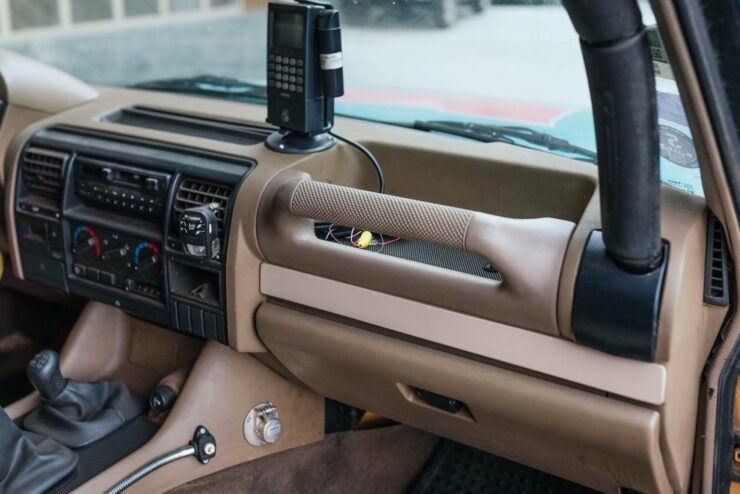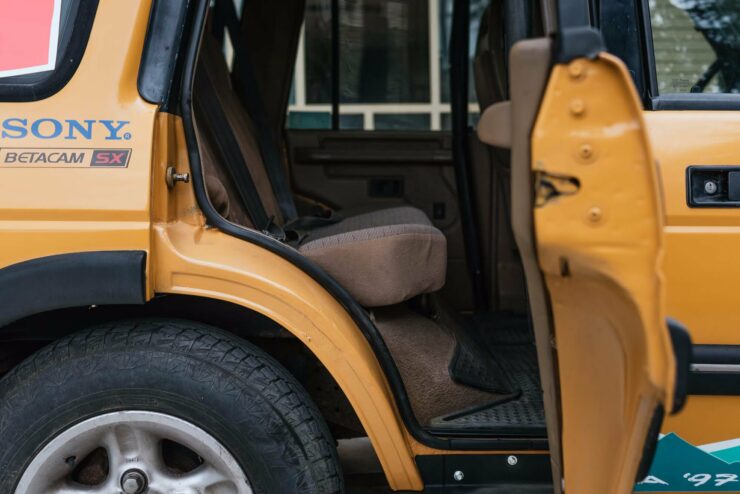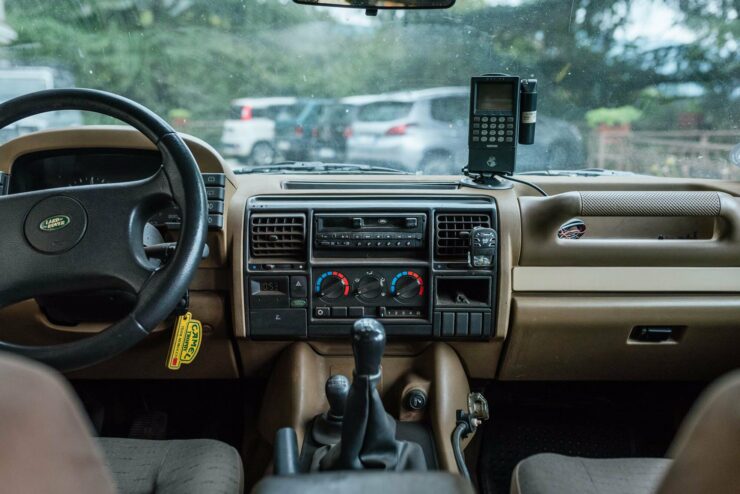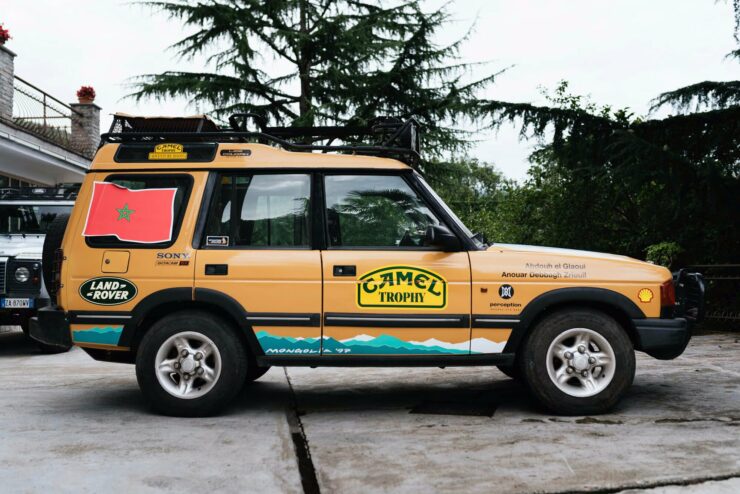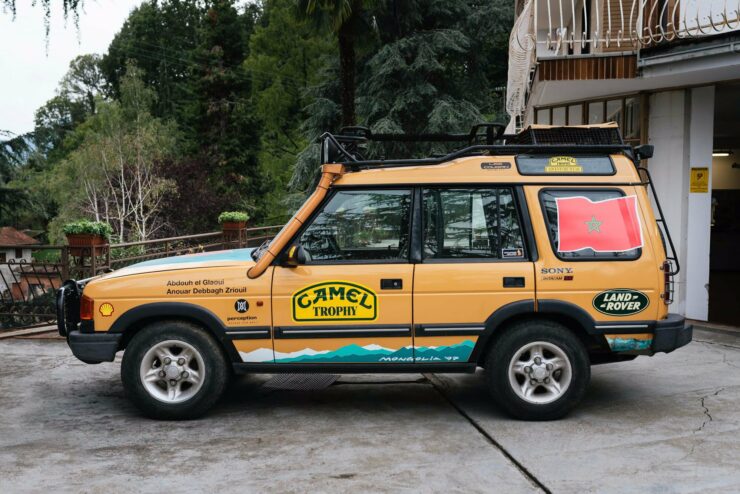 Photo Credits: Collecting Cars and the vehicle's vendor.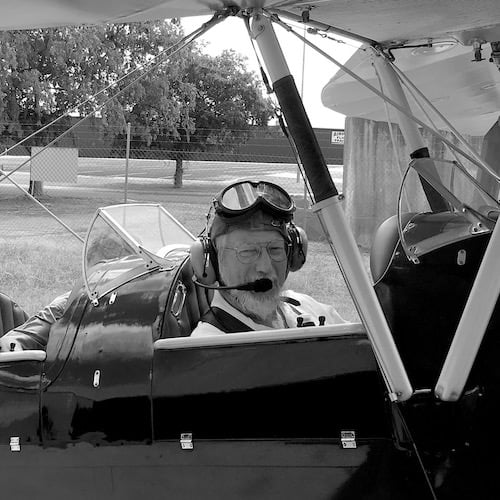 Jon Branch has written countless official automobile Buying Guides for eBay Motors over the years, he's also written for Hagerty, he's a long time contributor to Silodrome and the official SSAA Magazine, and he's the founder and senior editor of Revivaler.
Jon has done radio, television, magazine, and newspaper interviews on various issues, and has traveled extensively, having lived in Britain, Australia, China, and Hong Kong. The fastest thing he's ever driven was a Bolwell Nagari, the slowest was a Caterpillar D9, and the most challenging was a 1950's MAN semi-trailer with unexpected brake failure.