The Iso Rivolta IR 300 GT is a little known but superb Grand Touring car, perhaps one of the greatest of the 1960s all things considered. It's been called the "Italian Corvette," but truth be told it has more in common with the luxury GT cars from Ferrari and Lamborghini of the era.
The car blended Italian handling and styling with power provided by a Chevrolet Corvette-sourced small block V8 to create a desirable automobile with maintenance bills that won't break the bank.
Fast Facts – The Iso Rivolta IR 300
Iso is one of the less well known Italian automotive marques, which is a shame as they built some of the most extraordinary performance cars of the 1960s.
The company began in the 1930s making refridgerators and after the end of the Second World War became a maker of motor scooters, small capacity motorbikes, and bubble cars.
Renzo Rivolta was the head of Iso and he wanted to steer the company into becoming a maker of luxurious limited production Grand Touring cars. He was helped in this endeavor by ex-Ferrari engineer Giotto Bizzarrini.
Iso made a point of using regular production components as much as possible for their IR 300 and its sibling the IR 340. This ensured that not only the purchase price of the cars could be kept at a reasonable level, but also that maintenance on these cars was also economical.
Rising From The Ashes
Iso is a manufacturer that is perhaps less well known than it deserves to be. The company began in Italy in the 1930s making refrigerators and amid all the ravages of the Second World War the company suffered extensive damage and losses.
At the end of the war Iso's owner Renzo Rivolta needed to make wise decisions for the future of his company and he reasoned that the most pressing need for a Europe as they sought to rebuild whole nations was cheap transport.
The sort of transport Renzo figured he could design and manufacture were motor scooters, small capacity motorcycles, and micro cars, which became better known as "bubble cars" because they looked like road going three wheeled bubbles.
Iso created a "bubble car" they called the Isetta, and rather than be limited by the number of Isettas they could produce themselves Iso sold licenses to manufacture its bubble car to makers around the world, the most famous being BMW, who were also looking for a way to rebuild their business, and knew they had to start out small and work up.
With capital flowing into the coffers Renzo Rivolta needed to decide what his next move would be. By the 1960s the day of the bubble car was ending. Fiat were making their 500 Bambina, and the head of British Motor Corporation, Leonard Lord, had decided that people should be able to afford a small "real car."
Lord had given the design brief to Alex Issigonis who created the famous Mini.  In fact there were an increasing number of small and affordable cars appearing and Iso needed to re-invent itself.
Renzo Rivolta was sufficiently well connected in the Italian motor industry, and he had enough background knowledge, to move ahead on what he really wanted to do: and that was to make luxurious high performance cars and become a peer of Enzo Ferrari and Ferruccio Lamborghini.
Although making a move from bubble cars to luxury high performance cars might seem a quantum leap, in fact it made a lot of sense. The Iso business was small, and the financial risks of trying to move into large scale cheap car manufacture were too great. So the best path was to build exquisite luxury performance cars that could be sold at a high price.
The Beginning Of Renzo Rivolta's IR 300
Renzo Rivolta was blessed in being able to get the expertise of ex-Ferrari engineer Giotto Bizzarrini. Bizzarrini had deep knowledge of performance car design and construction and he envisioned the new Iso to be a car built on the foundation of a pressed steel panel welded chassis to provide the right level of stiffness, weight, and economy to manufacture.
Both Rivolta and Bizzarrini agreed that in order to keep quality high and costs down that they should build this new car using readily available parts as much as they could. For the engine they chose to use a 5.4 litre Chevrolet small block V8 similar to the engine installed in the Corvette.
As installed in the IR 300 GT this Chevrolet V8 produced a nominal 300 hp (SAE). The engine was naturally aspirated and breathed through a four barrel carburettor.
This engine was mated to a standard Borg-Warner four speed all synchromesh manual gearbox, and for the rear drive a limited slip Salisbury differential was fitted. During production the option for a five speed gearbox was added, and also a three speed automatic.
The design team reasoned that to take best advantage of available standard parts, and to create a car with optimum performance and practical usability, that a de Dion rear axle would be the best choice, and a fully independent front suspension using unequal length upper and lower A-arms with a sway bar. They used coil springs and telescopic shock absorbers front and rear, and rack and pinion steering.
Great attention was paid to the de Dion rear axle set-up and it featured twin trailing arms, with the de Dion axle located by  parallel radius arms and transverse Watts linkage.
The brakes were servo assisted Dunlop discs front and rear, an arrangement that was not common back in the early 1960s. The rear disc brakes were mounted in-board on the differential to ensure much reduced unsprung weight and contributing to the stability of the IR 300 GT on uneven surfaces such as corrugations.
For the exterior and interior design a young designer named Giorgetto Giugiaro was commissioned. At that time he was working with the Bertone design house.
Giugiaro's design for the IR 300, sometimes called the IR 300 GT, was sensibly conservative and yet it exuded delightful aesthetics, something that has characterized his designs throughout his career.
The car was to be in direct competition with vehicles from the likes of Ferrari, Aston Martin, and Facel Vega: it was to be high performance, and offering the best in driver and passenger comfort.
To this end no expense was spared in providing a walnut veneer dashboard with full instrumentation by Veglia, sculpted leather covered seats, and a beautiful alloy wood-rimmed steering wheel to complete the air of exclusiveness and ergonomic practicality.
Once the IR 300 GT sales had proven to be a success Iso decided to create an even more powerful version of the car: the IR 340 GT: this was done in 1964. In this high performance model the Chevrolet V8's compression ratio was raised from 10.5:1 to 11.5:1 and the engine was subject to tuning to bring the power up from 300 hp to 340 hp
The IR 300 GT made its public debut at the 1962 Turin Motor Show and regular production continued from 1962 until 1970 when it was gracefully retired to be superseded by newer models.
The IR 300 GT Coming up for Sale by RM Sotheby's
The Iso Rivolta IR 300 GT which is soon to be sold by RM Sotheby's is fitted with the optional three-speed automatic transmission, making it a rather comfortable Grand Touring car offering a no-stress driving experience.
Adding to driver and passenger comfort the car is air-conditioned and it is also fitted with a retro-style modern digital radio. The car is painted in factory correct "Bleu Sera" and has a red-brown leather interior which coordinates with the deep blue of the paintwork beautifully.
You will find this car's sale page here.
Conclusion
Renzo Rivolta and Giotto Bizzarrini intentionally created the Iso Rivolta IR 300 GT to be a car that would have excellent longevity in part because of their use of an engine and components that were in large scale production and likely to remain so for a considerable time: something that turned out to be true.
So by comparison with other classic cars the IR 300 GT remains a car for which most mechanical parts are available and with appropriate professional care the bodywork should also last.
Added to this advantage, this is a car that has power and torque like that of a contemporary Ferrari, and it blends the smooth rumbling power of the Chevrolet small block V8 with Italian styling, handling and luxury. It is a near perfect combination of the best of American and European classic car design and engineering.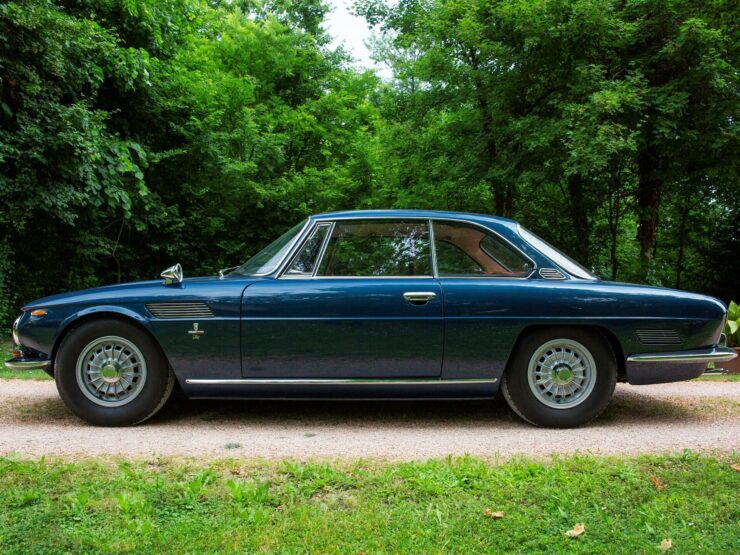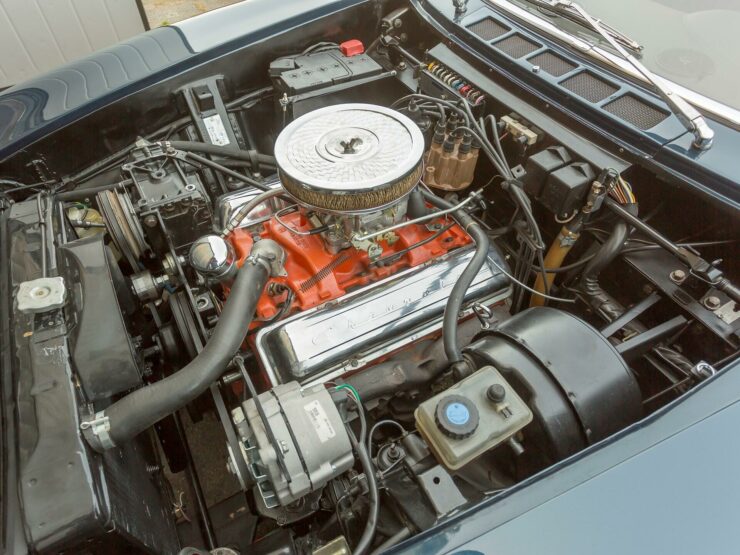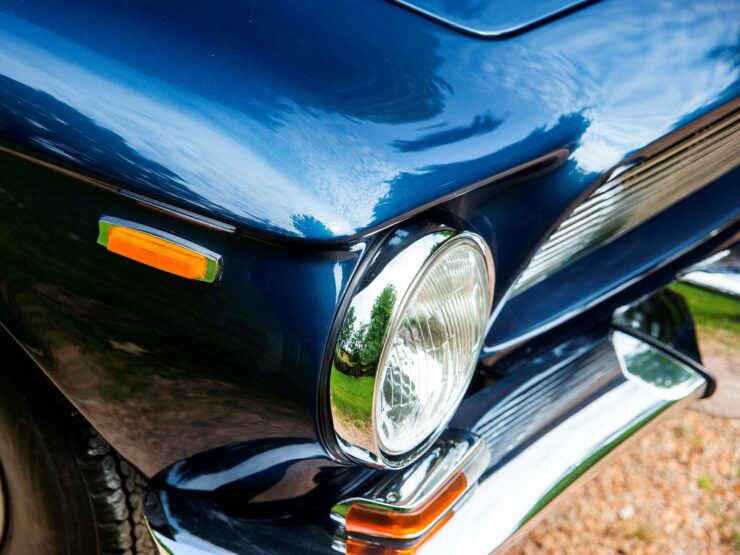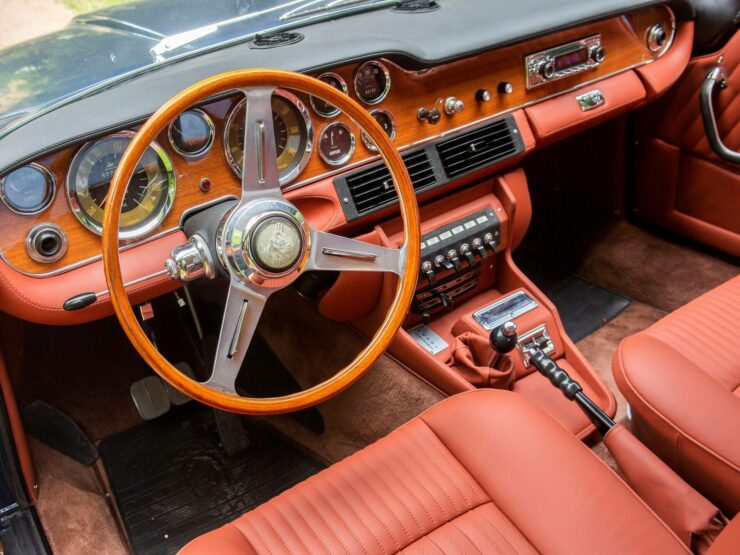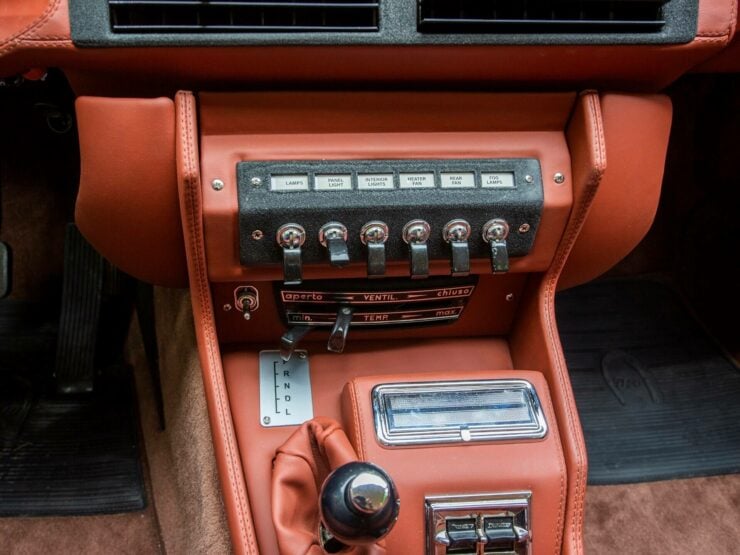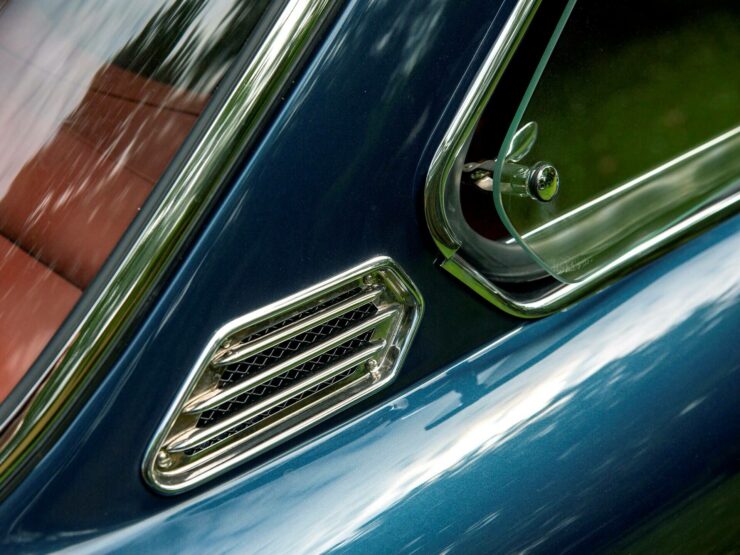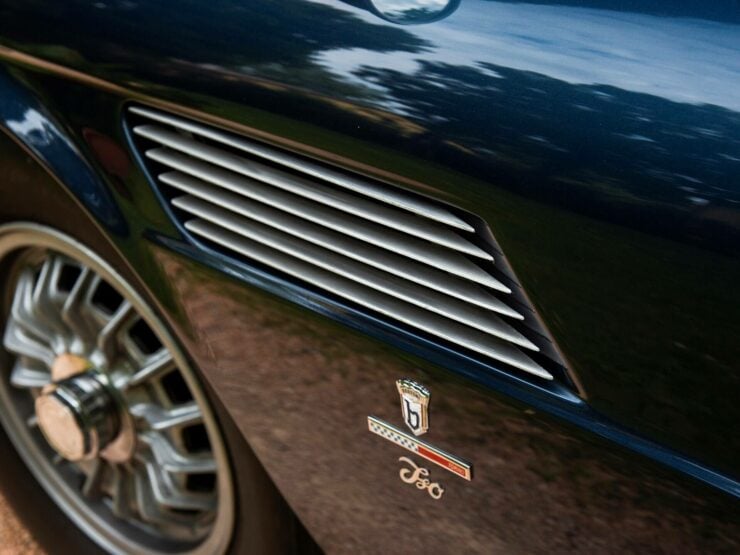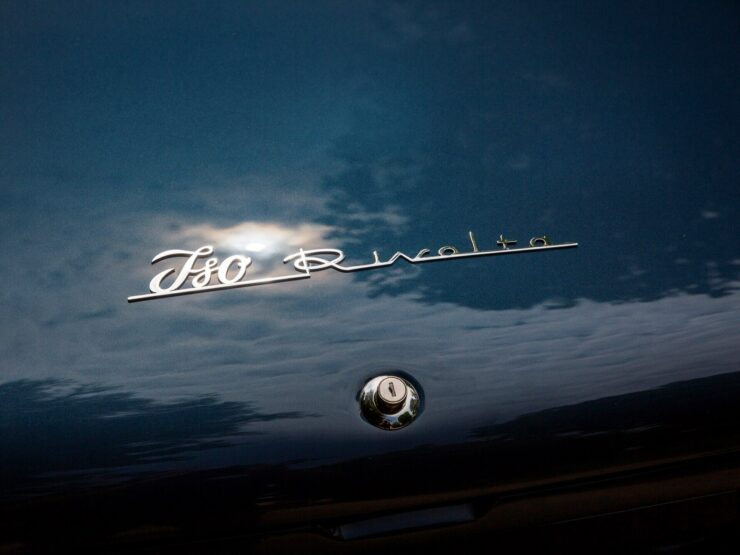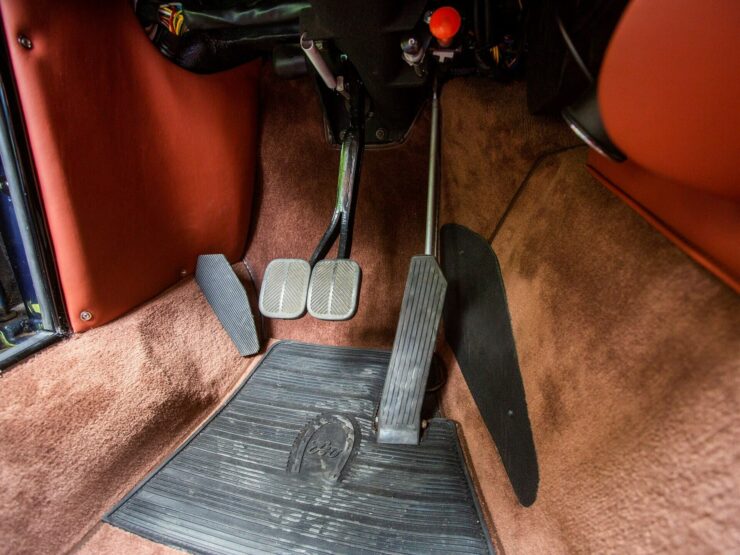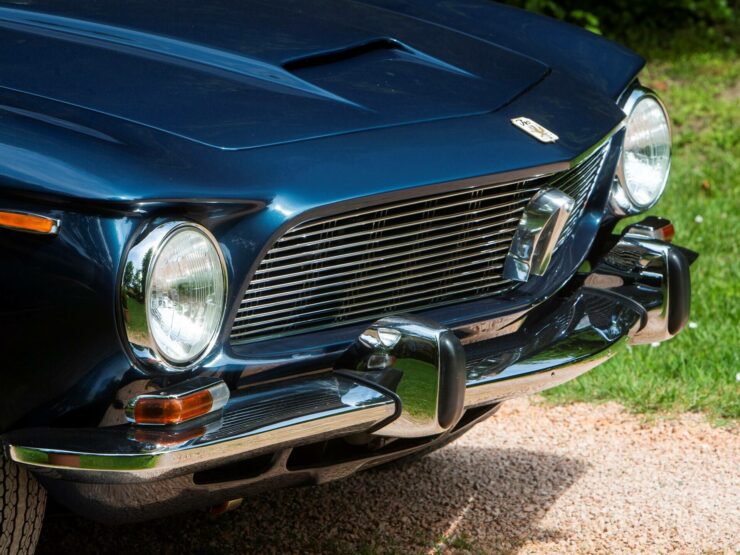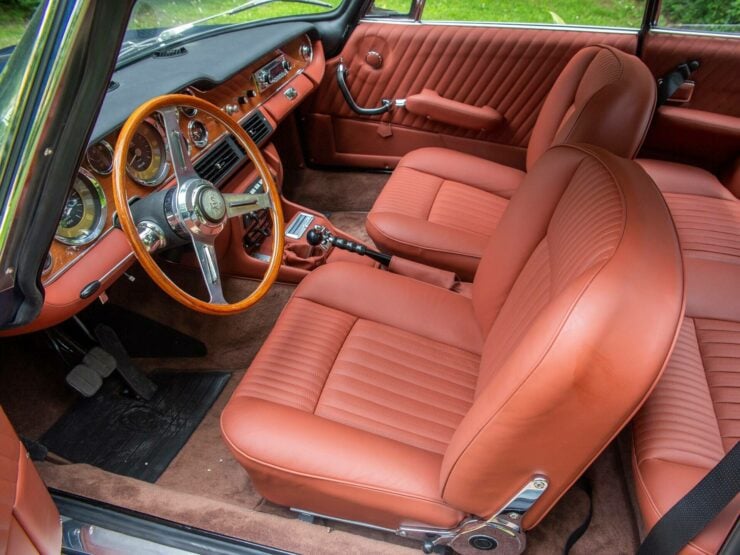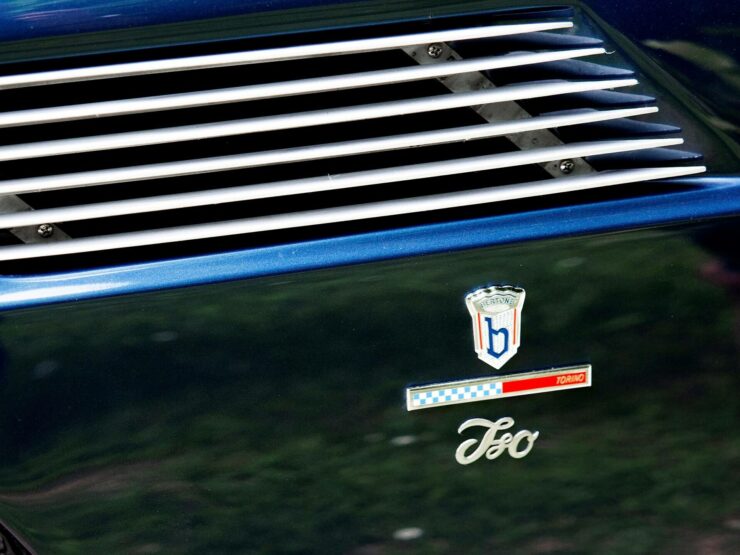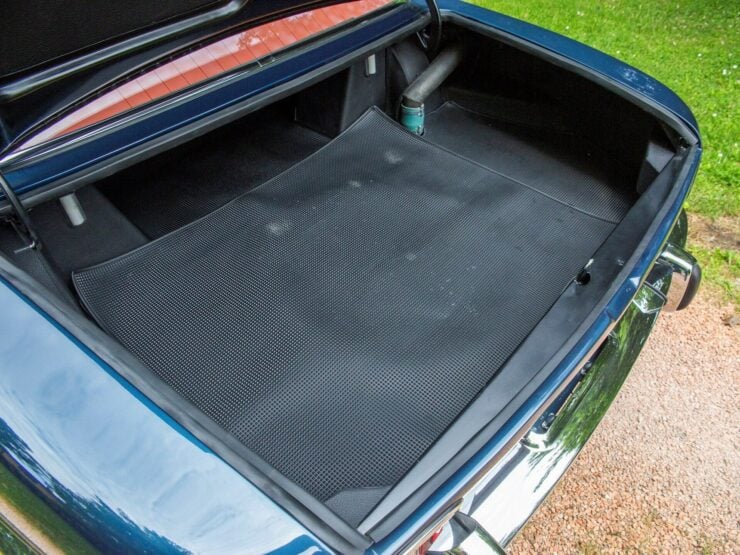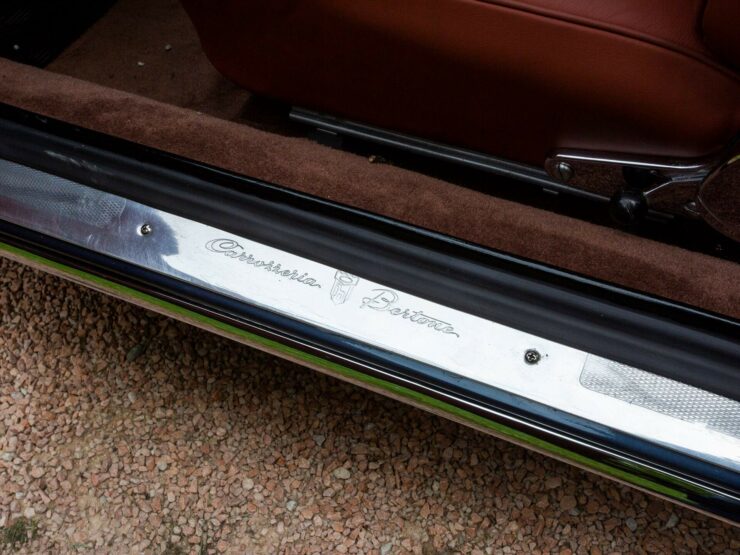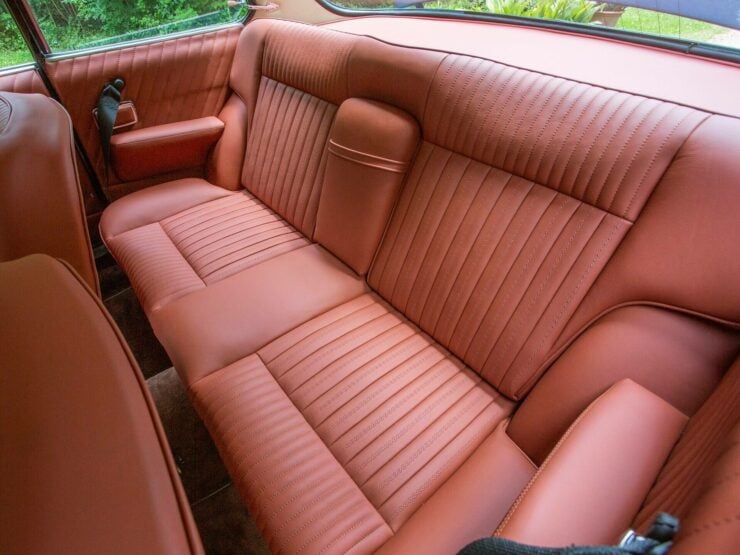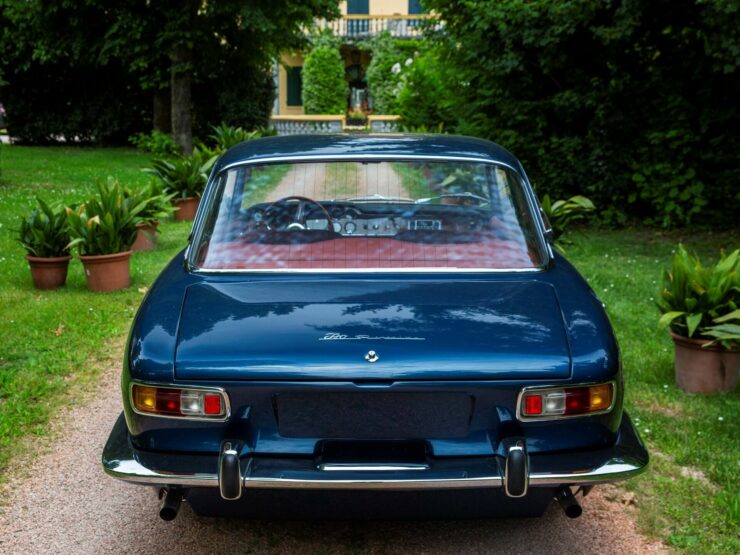 Images courtesy RM Sotheby's.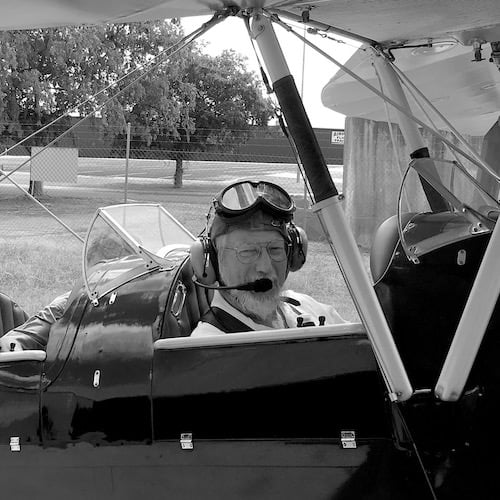 Jon Branch has written countless official automobile Buying Guides for eBay Motors over the years, he's also written for Hagerty, he's a long time contributor to Silodrome and the official SSAA Magazine, and he's the founder and senior editor of Revivaler.
Jon has done radio, television, magazine, and newspaper interviews on various issues, and has traveled extensively, having lived in Britain, Australia, China, and Hong Kong. The fastest thing he's ever driven was a Bolwell Nagari, the slowest was a Caterpillar D9, and the most challenging was a 1950's MAN semi-trailer with unexpected brake failure.