The Ferrari 250 GT/L was developed as a luxury grand touring car which would provide impeccable performance and handling, as one would expect of a Ferrari. Although the 250 GT/L was not designed with motorsport in mind there were those who wanted to take their car racing, and the 250 GT/L was competitive out of the box.
Then there were those who liked the 250 GT/L so much for racing that they did extensive modifications to make their cars as competitive as it could be. This 1964 Ferrari 250 GT/L Berlinetta Lusso by Scaglietti is one of those – a car remodeled for on-track competition, but one which was intentionally made able to be restored to original condition should a future owner prefer.
Fast Facts – The Ferrari 250 GT/L Berlinetta Lusso
The Ferrari 250 GT/L "Lusso" Berlinetta was created to be a luxury Grand Touring car for practical road use: Ferrari didn't originally design it with motorsport competition in mind.
Despite the fact that it had not been designed to be a competition car it was still a high performance car which was motorsport capable – it was a Ferrari after all.
Some owners of 250 GT/L Berlinettas privately campaigned them in motorsport, typically with little or no modifications.
Some owners wanted their 250 GT/L for competitive motor racing and one of these was Mike McQuaker of London, UK, who extensively modified his 250 GT/L for racing, and spared no expense to accomplish this.
This ex-Mike McQuaker Ferrari 250 GT/L is coming up for sale by RM Sotheby's at their Monterey auction to be held over 17-19 August 2023.
The Ferrari 250 GT/L Berlinetta was without doubt one of the most beautiful and desirable automobiles ever made. It was a car that competed with Jaguar's E-Type for beauty, remembering that Enzo Ferrari himself had said of the E-Type that it was "the most beautiful car ever made".
But in creating the 250 GT Lusso the blending of design work by Ferrari's engineers and the aesthetic brilliance of the designers at Pininfarina created a Ferrari that was one of the most beautiful and capable ever.
The bodywork was actually made by coachbuilder Carrozzeria Scaglietti, predominantly in steel with aluminium alloy doors, boot lid (trunk lid), and bonnet (hood).
This car was powered by a Tipo 168U Colombo 3.0 litre (2,953.21 cc / 180.2 cu. in.) 60° V12 engine that delivered 240 hp at 7,500 rpm and 178 lb/ft of torque at 5,500 rpm. This engine was smooth and predictable yet able to deliver standing to 60 mph/100 km/hr times in the 7-8 second bracket and a top speed of 150 mph.
This engine sent its power to the rear wheels via either a four or five speed all synchromesh gearbox using a conventional gear-lever with no gate.
The Italian word "Lusso" translates as "Luxury" in English and so the 250 GT Lusso was not as light as might be expected because luxurious seating, trim and equipment all add weight: comfort and luggage space come at a price, and not just a financial price. So the car tipped the scales between 1,020 to 1,310 kg (2,250 to 2,890 lb) depending on the equipment fitted.
For Ferrari the 1960's presented a market for luxurious cars and he was quick to design and bring to market cars for that sector. By the 1960's Ferraris had become very fashionable, for example John Lennon's first car was a pretty blue Ferrari 330 GT.
The 250 GT Lusso Berlinetta attracted its own share of famous buyers including American Actor and motor enthusiast Steve McQueen and British guitarist Eric Clapton. It was and remains a car that epitomises some of the best that Ferrari and Pininfarina has created.
The chassis of the 250 GT/L was of tubular steel while front suspension was by upper and lower unequal length wishbones with coil springs and telescopic shock absorbers. Rear suspension comprised a live axle with radius arms, semi-elliptic springs, co-axial coil springs and telescopic shock absorbers.
Brakes were servo assisted hydraulic discs front and rear with 12.4 inch (315 mm) at the front and 11.69 inch (297 mm) at the rear. Steering was by worm and sector with 2.8 turns lock to lock. Wheels were by Borrani with knock-off hubs wearing 185VR15 Pirelli Cinturato CA67 tyres.
The Ferrari 250 GT/L Berlinetta made its debut at the Paris Motor Show in 1962 where a prototype car was shown. Production began shortly after with the production cars being almost identical to the show car.
In total 351 examples of the model were made and although the car was intended for luxury touring and not for competition the model was privately campaigned in the Targa Florio and the Tour de France.
Not only was the appearance of the car quite outstanding but the interior was both comfortable and intelligently laid out. The steering wheel was of quite large diameter, as can be preferable in cars such as this, and was a wood rimmed aluminium item.
The dashboard layout was a bit unusual and yet very practical, the vital engine condition instruments were placed directly in front of the driver so he/she could be constantly aware of oil pressure, oil temperature, and engine temperature.
The tachometer was set to the right of the steering wheel on left-hand drive cars, and the speedometer to the right of it. Thus placing the tachometer and speedometer near the centre of the car and angled towards the driver. It a layout I personally prefer simply because it makes so much sense.
One of the 250 GT/L that was modified for racing was chassis #5521 GT complete with matching number engine. This car was completed in 1964 and subsequently purchased from Maranello Concessionaires in Britain by a Mr. Moll who at the time was living in Sicily. During his ownership the car was serviced five times at the Ferrari Factory Assistenza Clienti in Modena, and then sold to an enthusiast in Geneva, Switzerland.
The car made its way to Britain in 1967 and was sold to British racing enthusiast Mike McQuaker of London by 1973. Mike wanted to race the car and so he undertook the task of modifying it as a track car, always being careful to ensure his modifications could be undone should he need to put it back into standard form to sell it at a later date. These modifications included lightening the car so it would "go like lightning".
At that stage of its life the 250 GT/L had been repainted from its factory Amaranto paint to light green, but Mike McQuaker wanted a traditional dark green, more  of a "British Racing Green" so he repainted the car that colour.
To improve the Colombo V12's breathing six twin-choke Weber carburettors were fitted and the engine converted from wet sump to dry sump to better cope with the "G" forces encountered when racing.
New custom bodywork was made and fitted by racing car coach-builder Williams & Pritchard in the style of the Ferrari 330 LMB ("Le Mans Berlinetta,"). This gives the car's nose an appearance quite like that of the E-type Jaguar, not a bad thing from an aesthetic point of view.
Mike McQuaker's decision to remodel his 250 GT/L coachwork in this style was an informed choice – very few 330 LMB were made, and the car was based on a re-designed 250 GT/L chassis.
Mike's development work continued for the ensuing few years and included fitting the engine with larger GTO-style valves, high-compression pistons, Carrillo connecting rods, a cold air box with velocity stacks, and a new quad exhaust system flowing through side pipes. These improvements gave the engine an increased power output of about 290 hp. To cope with the additional power and the hard use it was to be put to a dual-plate racing clutch was installed.
The transmission was a four speed manual driving through a ZF limited slip differential.
To improve cooling and thus reliability Mike fitted an aluminum radiator with an auxiliary cooling fan. The brakes were upgraded with competition-style alloy calipers and vented rotors, and a dual-circuit master cylinder.
The suspension was stiffened with front and rear adjustable sway bars, and adjustable Koni shock absorbers. It was also necessary to install a trunk-mounted fuel cell.
The interior was fitted with Recaro racing seats and a roll cage to keep the driver and passenger comfortable despite the "G" forces experienced when racing and to keep the occupants safe in the event the driver made the sort mistake that could result in a bit of a "roly-poly" experience.
Mike McQuaker's alterations to the car paid the dividends he had hoped for and he apparently won the British Maranello Ferrari Challenge Series in 1986 and 1987 with it.
After this time the 250 GT/L was sold and after a couple or three ownerships finished up in Peter Waterman's collection of racing Ferraris before being sold again.
She made the trans-Atlantic journey to the United States and into the hands of an enthusiast in Florida, then on to other owners including one who campaigned the car in the historic challenge event at Sears Point Raceway before she changed homes again to Richard Freshman's Fossil Motorsports, and then to Walter Medlin who repainted the car in Rosso red and kept her largely unused and well preserved for twenty years.
This 250 GT/L has had the occasional outing notably to the 2003 Winter Park Concours d'Elegance, and another at the Celebration of Automobiles held at the Indianapolis Motor Speedway in May 2014.
This Ferrari 250 GT/L Berlinetta is now coming up for sale with RM Sotheby's at their Monterey auction to be held over 17-19 August 2023.
This represents an opportunity to acquire a Ferrari 250 GT/L at a reasonable cost to use for racing, or as a base for a full restoration. She will need some re-commissioning having been in static storage for a period of years: but is near guaranteed to deliver a delightful race track experience for its new owner. It is a car with a great deal of potential.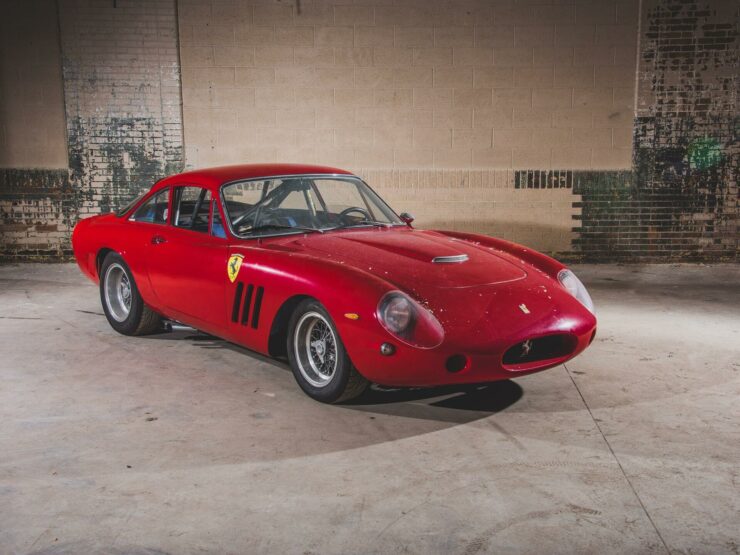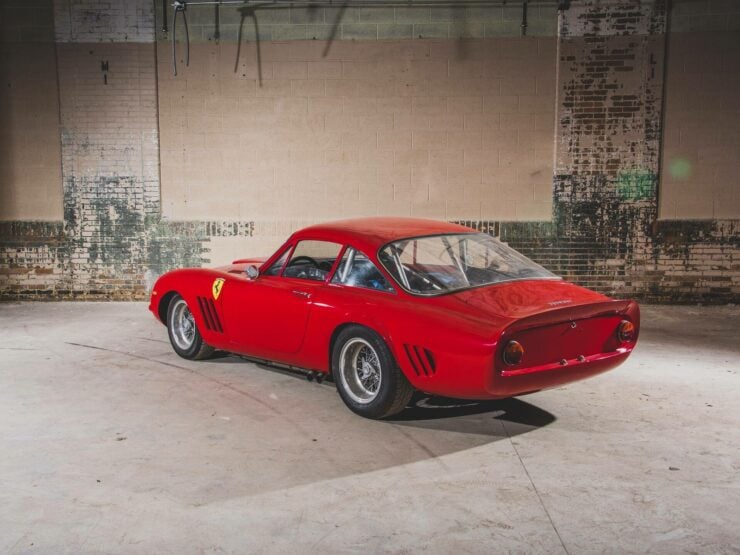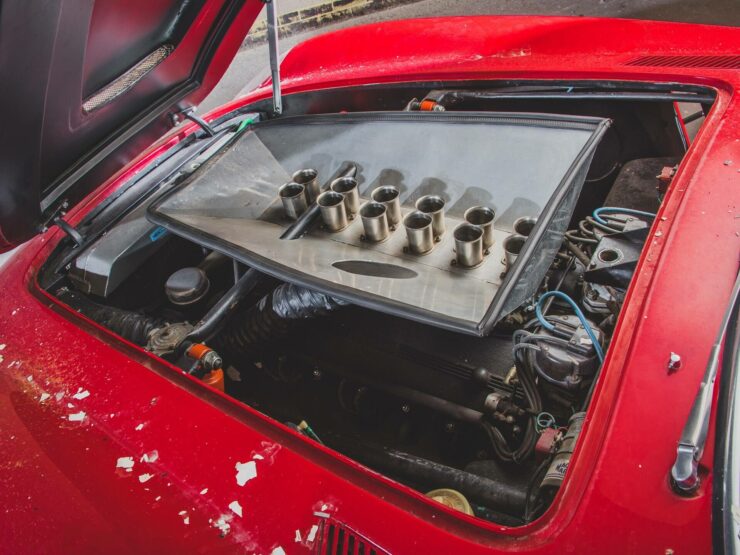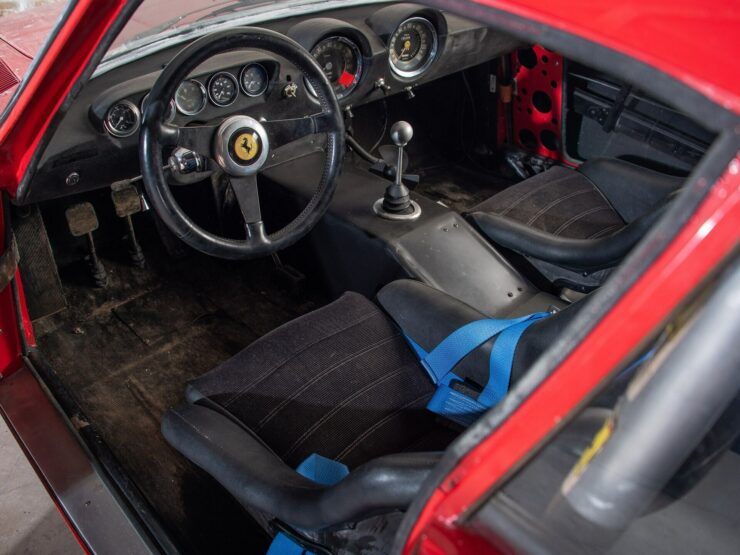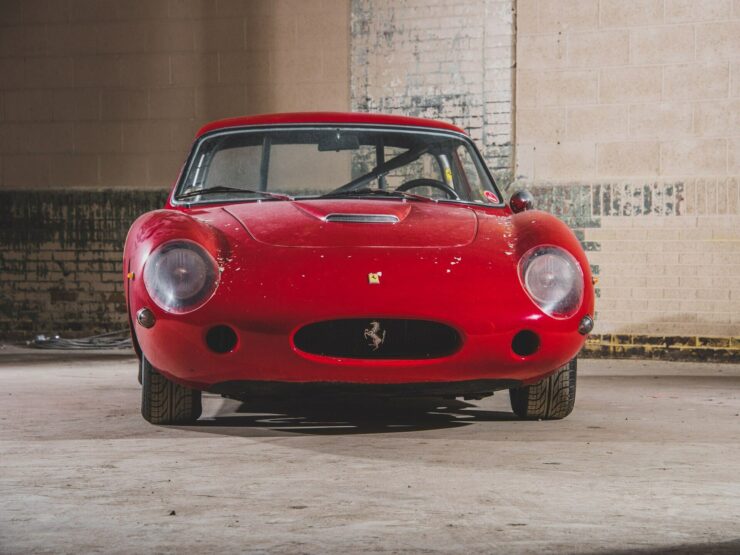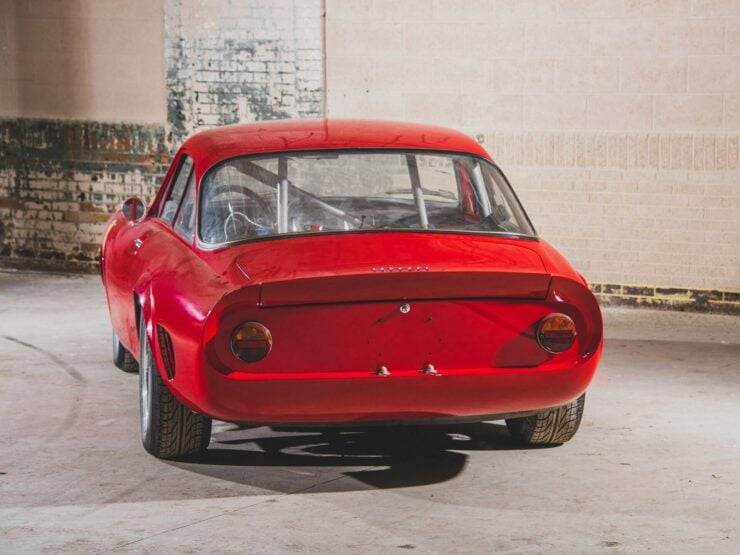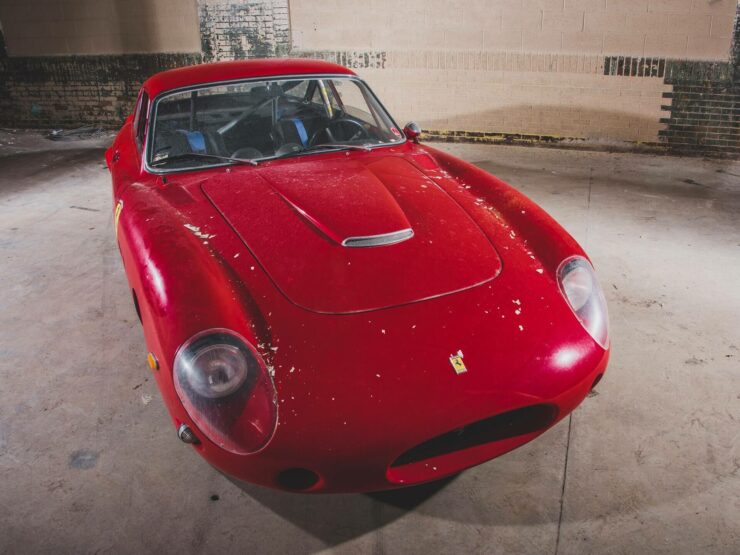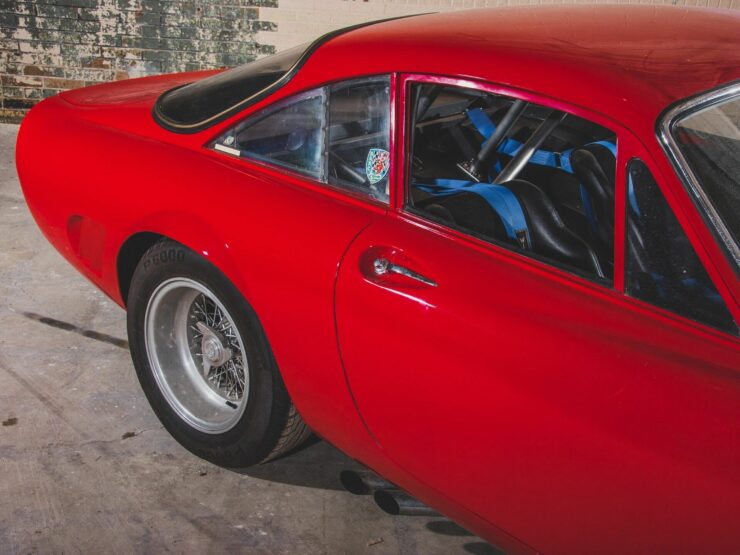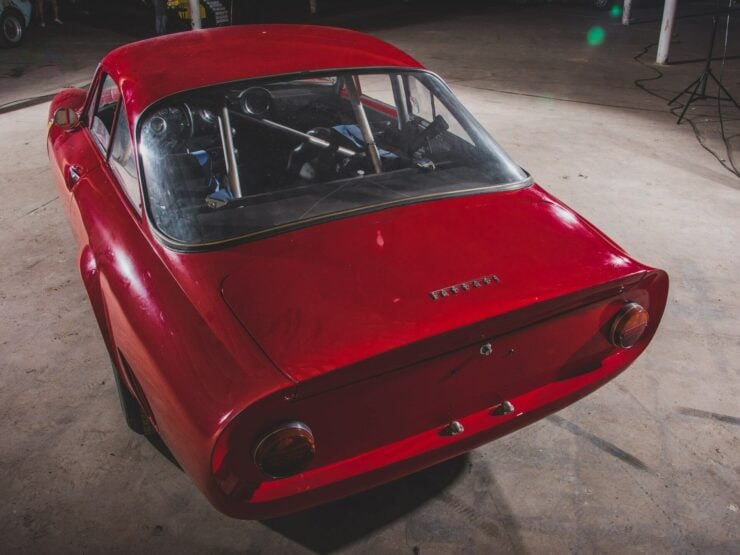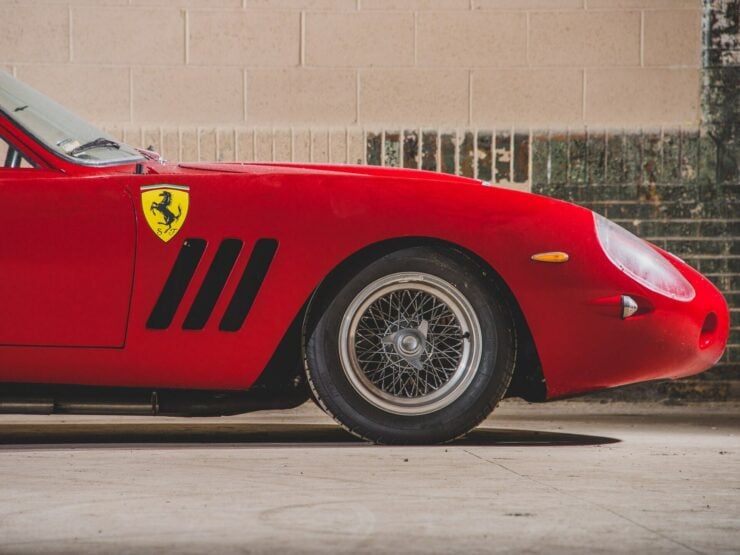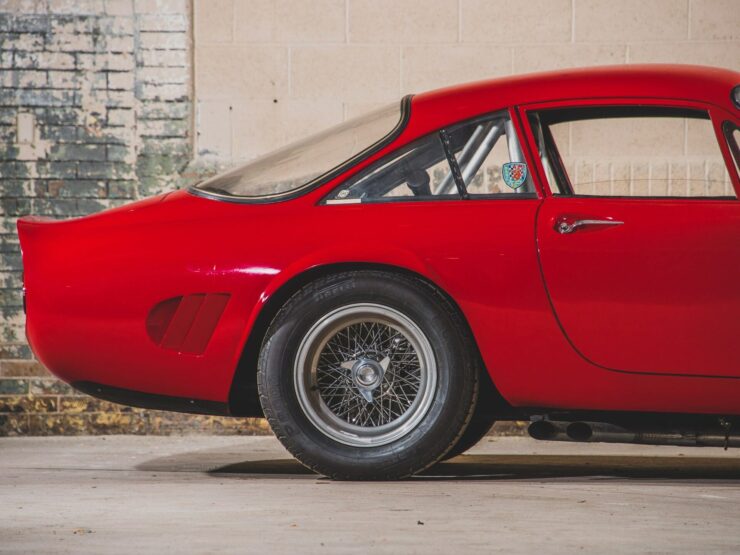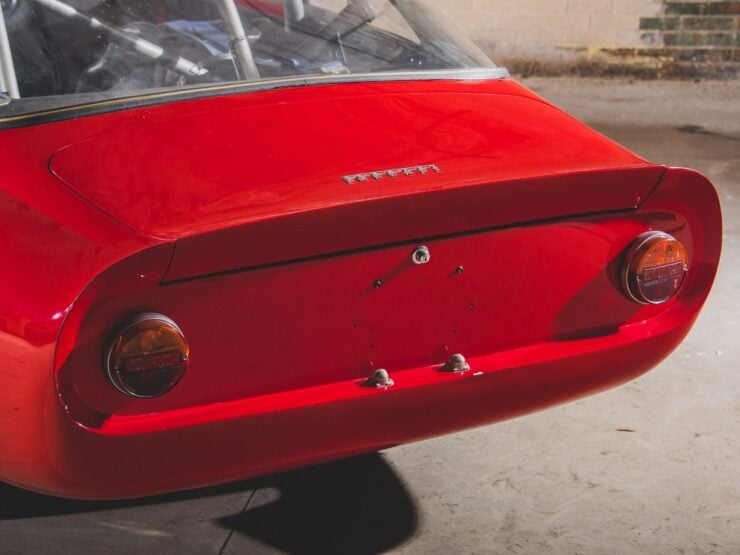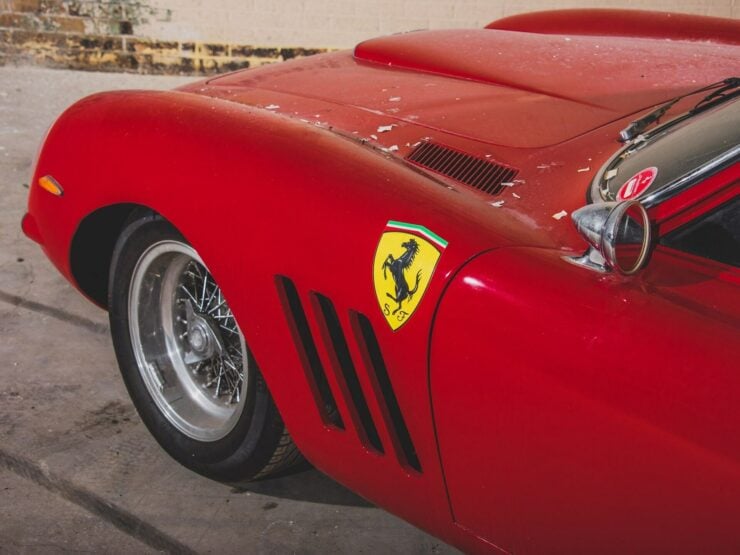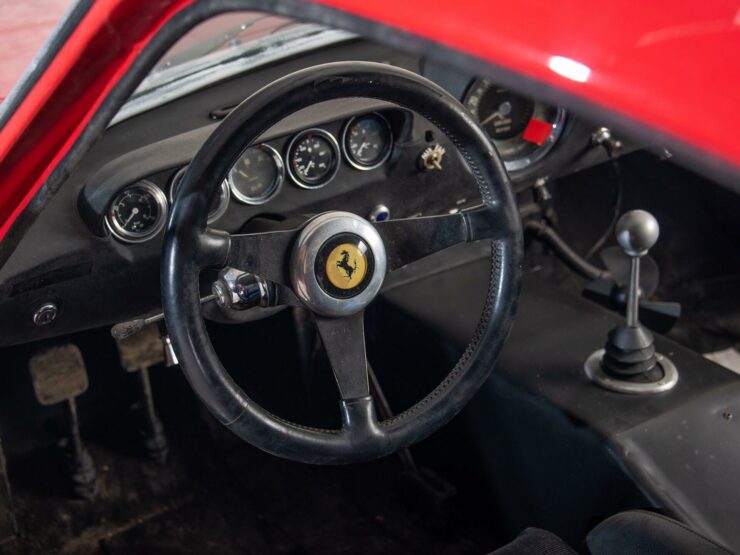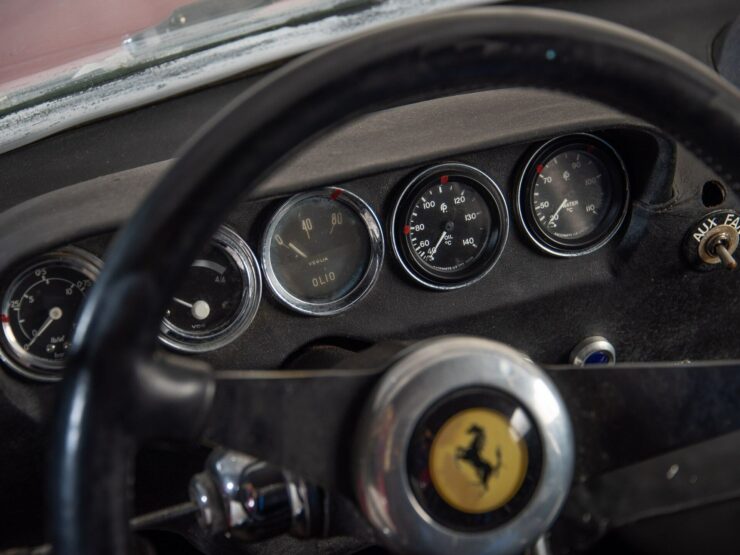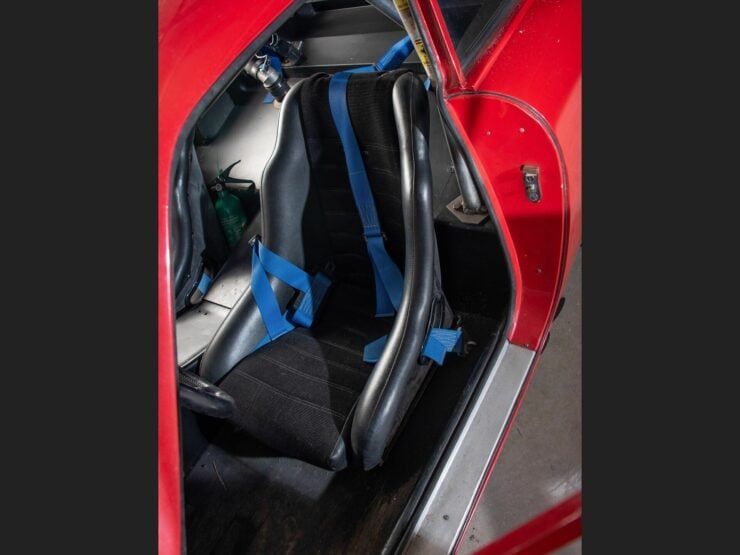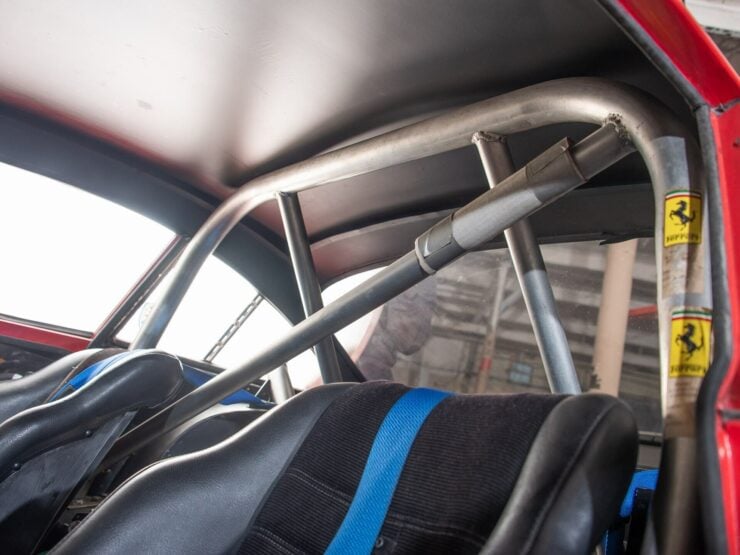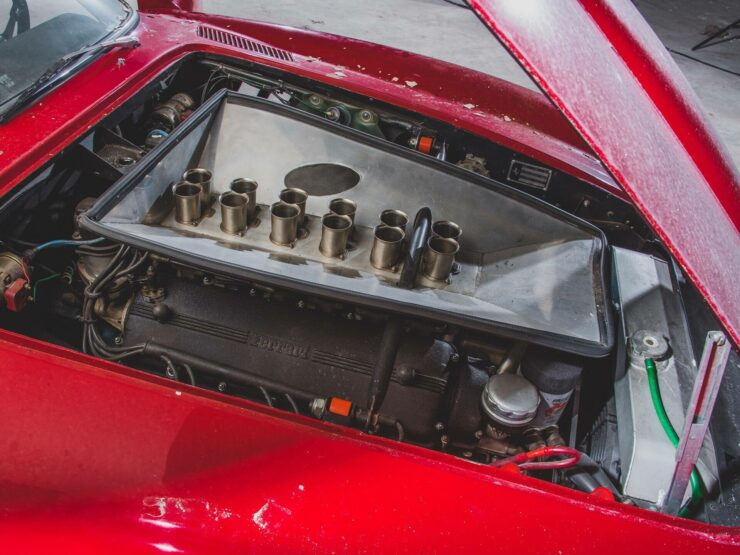 Images: Darin Schnabel ©2023 Courtesy of RM Sotheby's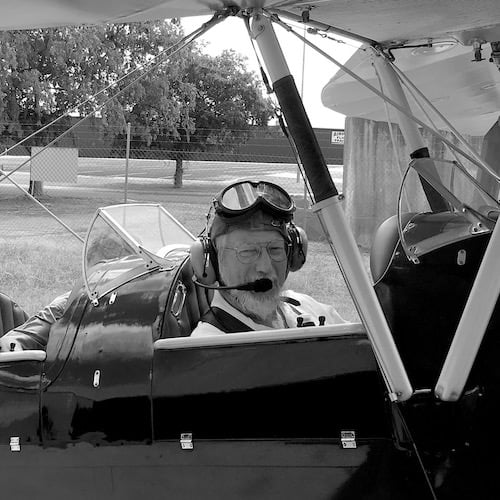 Jon Branch has written countless official automobile Buying Guides for eBay Motors over the years, he's also written for Hagerty, he's a long time contributor to Silodrome and the official SSAA Magazine, and he's the founder and senior editor of Revivaler.
Jon has done radio, television, magazine, and newspaper interviews on various issues, and has traveled extensively, having lived in Britain, Australia, China, and Hong Kong. The fastest thing he's ever driven was a Bolwell Nagari, the slowest was a Caterpillar D9, and the most challenging was a 1950's MAN semi-trailer with unexpected brake failure.